This post was created in partnership with Google and Forward Influence. #DoodleForGoogle

I believe that arts and creativity are so important and they don't get the attention they deserve at schools. There is a real need to support kid's creativity and artistic talents. That is why I'm thrilled to share with you all about this year's Doodle for Google Contest. If like me you had never heard of the Doodle for Google contest you're sure to be thrilled like I was to find out about it!
Not only is Google motivating kids to get creative but this art contest gives one creative and talented kid the opportunity to win a $30,000 scholarship and a $50,000 technology package for their school.
My son loves to draw and he jumped at the opportunity and as I write this he's busy creating his own Doodle for Google which I hope to be sharing with you all soon!
What Is the Doodle for Google Contest
Doodle for Google is an annual art contest open to students in grades K-12. In this contest, kids are asked to create an artwork with the Google logo. I'm sure you've seen the Google doodles; the Google logo that changes every day inspired on different themes. So for this contest kids get the chance to create their own Google doodles and the winner will have his doodle on the Google page for 24hrs!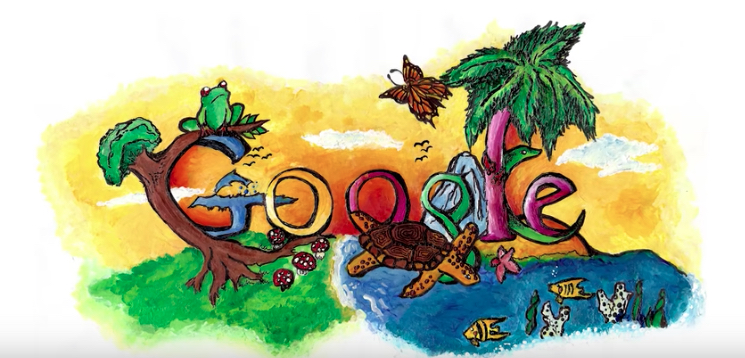 Kids from any of the US States or Territories can enter. There will be a winner representing each US State/Territory, one of which will go on to win a $30,000 college scholarship, $50,000 technology package for their school or the non-profit of their choice, and their Doodle featured on the Google.com homepage for a day.
Submissions are due by March 18, 2019 so hurry and help your kids or your students enter the Doodle for Google Contest now!
Check out this video of the 2018 contest winner and finalists to get a better idea of what this contest is all about! It's really inspiring to see kids being recognized for their creativity and their talent like this.
How To Enter the Doodle for Google Contest
You can enter online or send your child's submission via mail. Kids can enter one artwork per child using any material or art technique. Kids can use the entry form which you can find right here, however they are also able to create a doodle outside of the entry form which can be then scanned or photographed and uploaded to the website.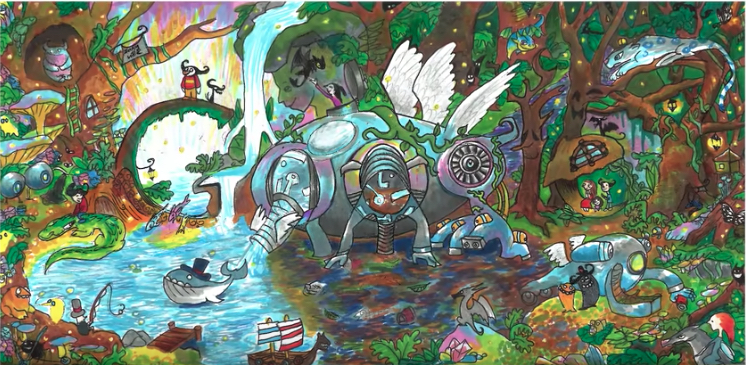 Besides creating an artwork using the Google logo kids must also share the doodle's description sharing about what they have drawn and how it represents something your child hopes for when they grow up.
The artwork will be judged on artistic merit, creativity and how well the theme is communicated.
The guest judges include Jimmy Fallon, host of "The Tonight Show", Mandy Manning 2018 National Teacher of the Year and Kermit the From, Amphibian Entertainer. How fun is that!?
What is the Doodle for Google 2019's Theme
The theme for this year is "When I grow up, I hope …" I love that the theme is so broad and that it really lets children get really creative and share anything they hope for in the future.
This is all about creativity and the Doodle for Google's website makes it clear that they want kids to run away with their imagination as they share examples like pizza trees, teleporters, time machines, and even clean water. No idea is good or bad, it's all about creativity!
Using the Doodle For Google Contest To Spark Kid's Creativity
The Doodle for Google Contest provides a great opportunity for sparking conversations about what your child hopes for the future. You can start by asking your kids the question "When I grow up, I hope …" and see what they come up with. We did this at home and my kids came up with some fun and wacky ideas as well as some very thoughtful and inspiring things from flying cars to inventing new technology that can help clean up the environment and stop climate change.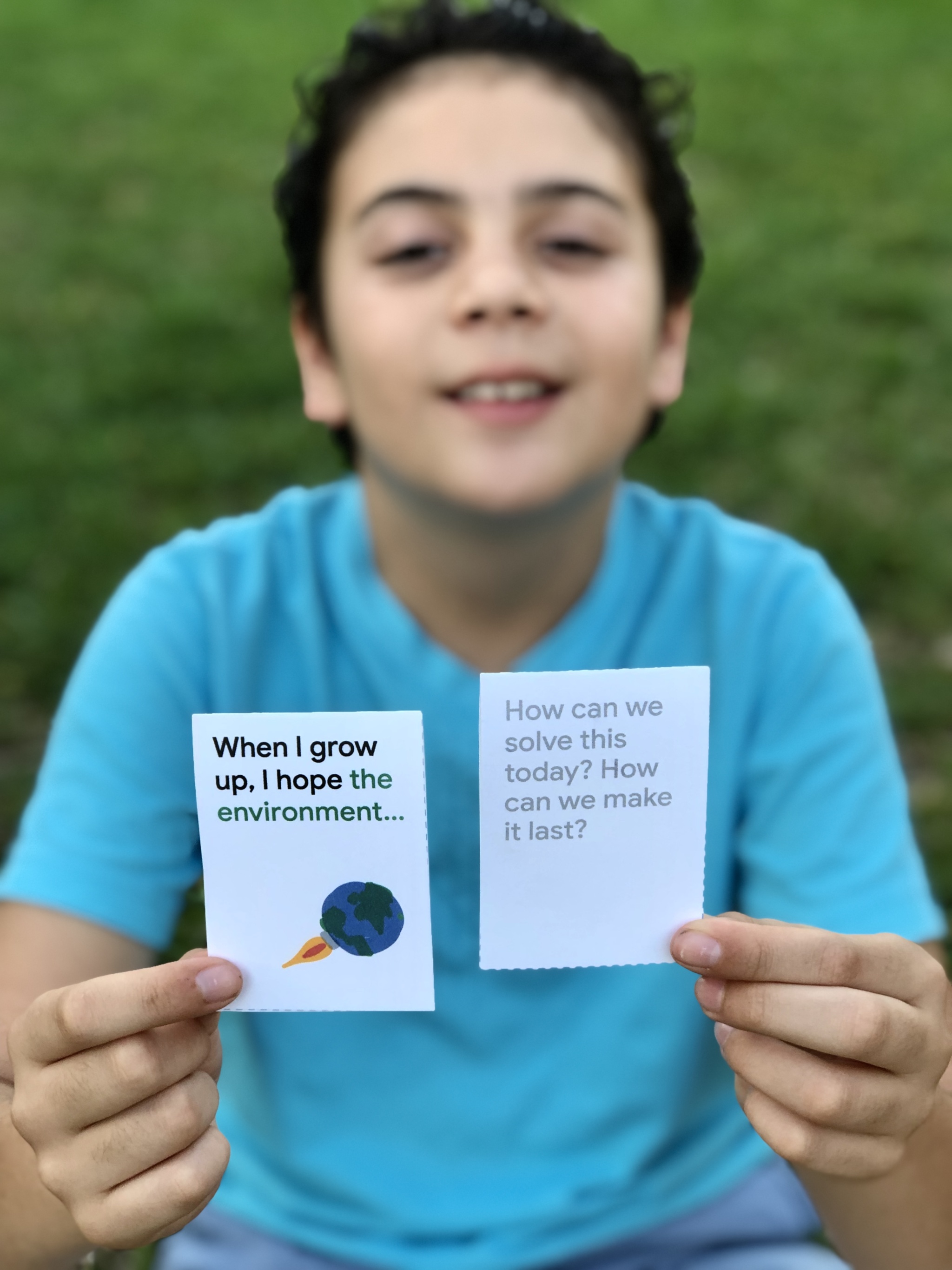 Check out the Teacher Resources on the Doodle for Google website they have even provided a series of lesson plans, activities and guides that are sure to get your young artist's creative juices flowing. Among them there is an activity for kids to listen to music and paint using shapes and colors inspired by the music they are listening to, the website even provides some music you can use for this activity.
My favorite activity was the Creative Kindling Cards. You can print these from the Doodle for Google classroom and have your kids draw each card and then discuss them. The cards include prompts like: "When I grow up I hope the world …" and "When I grow up I hope my community…". The cards go one step further by not just motivating kids to come up with fun and creative ideas for what they hope to see happen in the future but also actions that they can take to make these things a reality like: "How can we get everyone involved" or "How can we make this happen".
Regardless of whether, your kids are participating in the Doodle for Google Contest or not (but heck why not!?) these activities are a great way to get kids and students at school thinking, creating and flexing those creativity and imagination muscles.
Google believes it's important to give value to the creative process and to encourage kids to take on creative challenges just like you would encourage them to take on an athletic challenge. I totally agree with that and am excited for my kids to participate in the Doodle for Google Contest!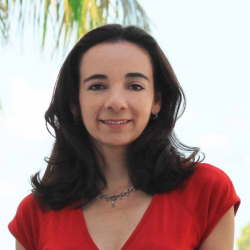 Latest posts by Paula Bendfeldt-Diaz
(see all)