These delicious Easter cocktails full of spring flavors are ideal for Easter brunch! They are perfect for celebrating the arrival of Spring and as a refreshing drink for a sunny picnic. Whether you're looking to use up some Easter candy or hoping to find a delicious Easter drink, you will find the perfect pairing for any Easter or spring recipe on this list. From exotic tamarind Margaritas to rosemary grapefruit Mimosas and Peeps cocktails, I have included some of my all-time favorite cocktails for Easter! Enjoy!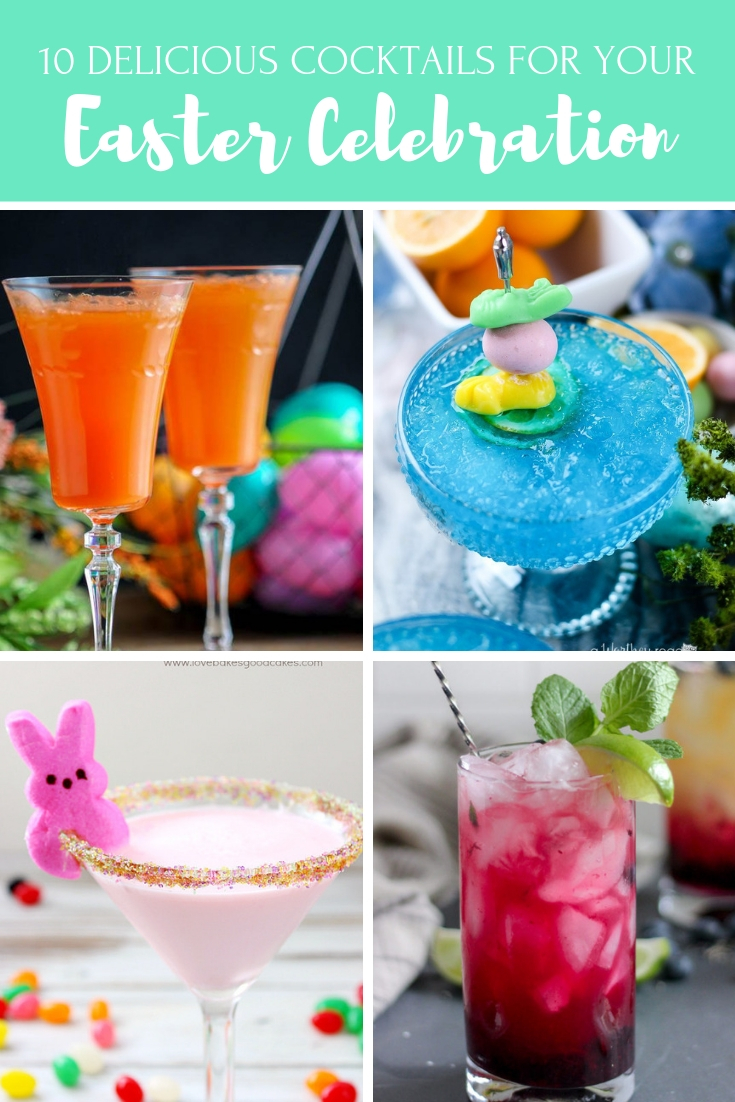 Delicious Easter Cocktails Bursting with Spring Flavors
I love Spring, with its warmer weather, the smell of flowers blooming, and longer days. And with Easter just around the corner, the kids get excited about chocolate bunnies and our traditional Easter brunch. Every year, we get together with friends and family, have a ball hunting for eggs, and eat delicious food. We love sharing stories about how we celebrated Easter and Semana Santa growing up in Guatemala.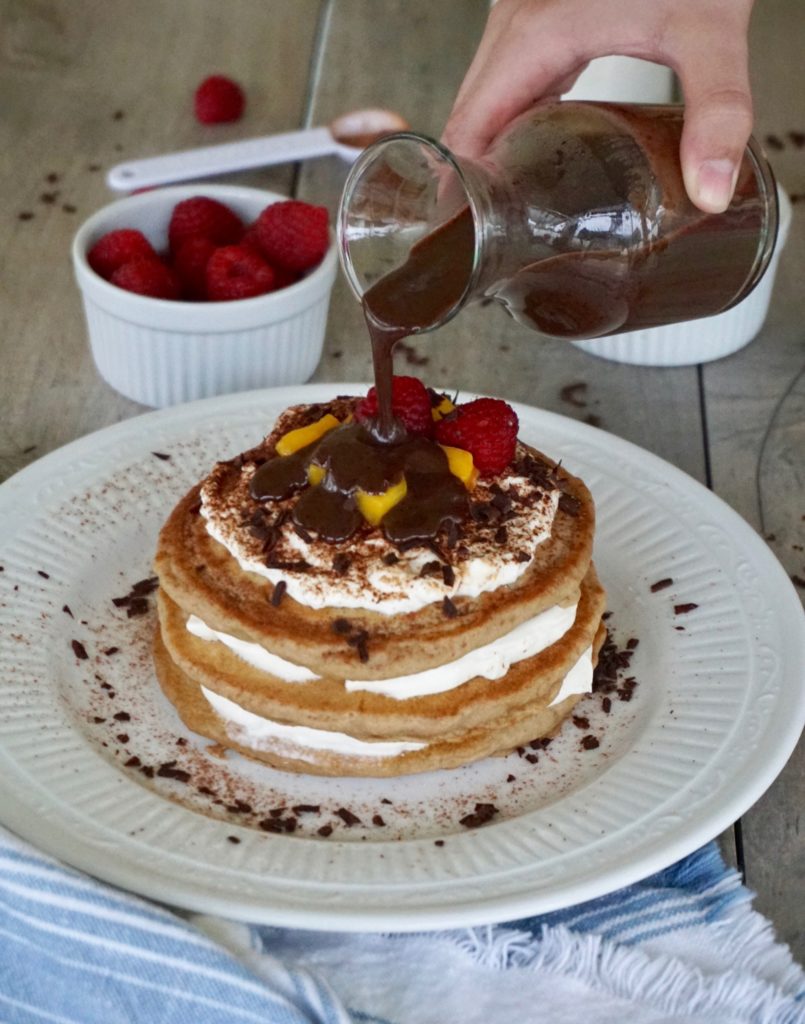 If you love hosting Easter Brunch as much as I do, Spring cocktails are a must-have! Beautiful cocktails full of refreshing flavors are a great way to snap out of winter hibernation and celebrate good weather. And while the young ones are having a blast painting colorful cascarones for the Easter egg hunt, the adults enjoy a glass of refreshing Easter-themed cocktails that pair amazingly with what I have prepared for brunch.
Refreshing Cocktails for Easter
I love jazzing up my breakfast menu with a cute Easter candy platter and fruity beverages that add fun pops of color. Yes, these Easter drinks can also be an unexpected addition to your table decor with their whimsical colors and fun garnish.
I also try to keep in mind there might be guests not into Easter alcoholic drinks, so I always have a pitcher of non-alcoholic Spring Mocktails at hand. But whatever you are serving, check out my list of Easter drinks perfect for girls' brunch, a picnic at the park, or any occasion at all:
These pretty pink cocktails are feminine, gently spiced, delicately herbal, and lightly floral. They're perfect for Easter, a baby shower, a bridal shower, or an elegant brunch.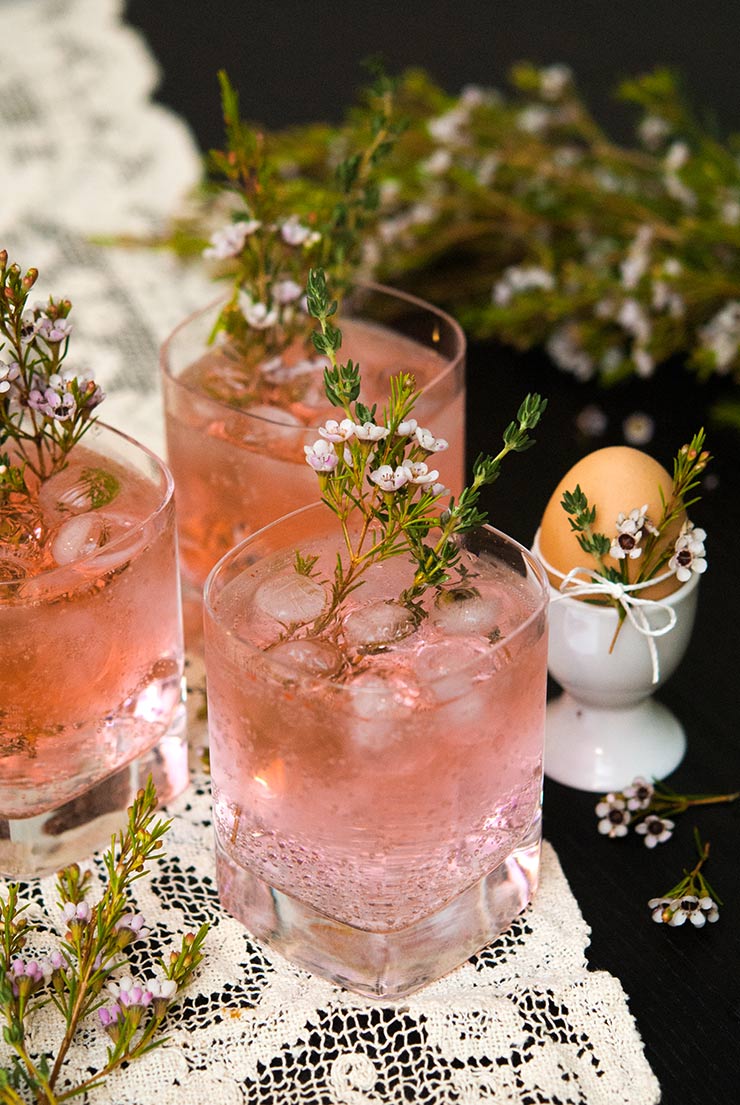 2. Easter Candy Blue Italian Ice | A Worthey Read
A deliciously blue Easter Italian ice cocktail is what you want on your Easter table! It's Italian ice with a lot of amour fou. There's also a bit of fruit-flavored syrup, Grey Goose Vodka, and Miraval Côtes de Provence.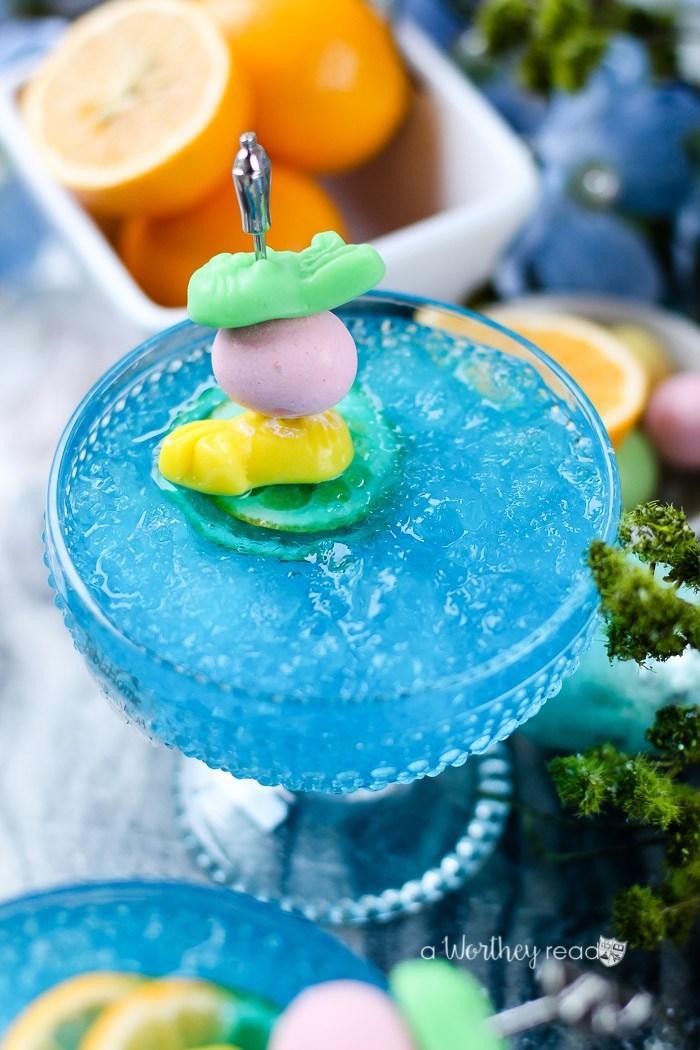 These blueberry lavender Mojitos look amazing and taste even better! See how simple it is to make your lavender-infused simple syrup to enjoy cocktails like this over your next Easter brunch.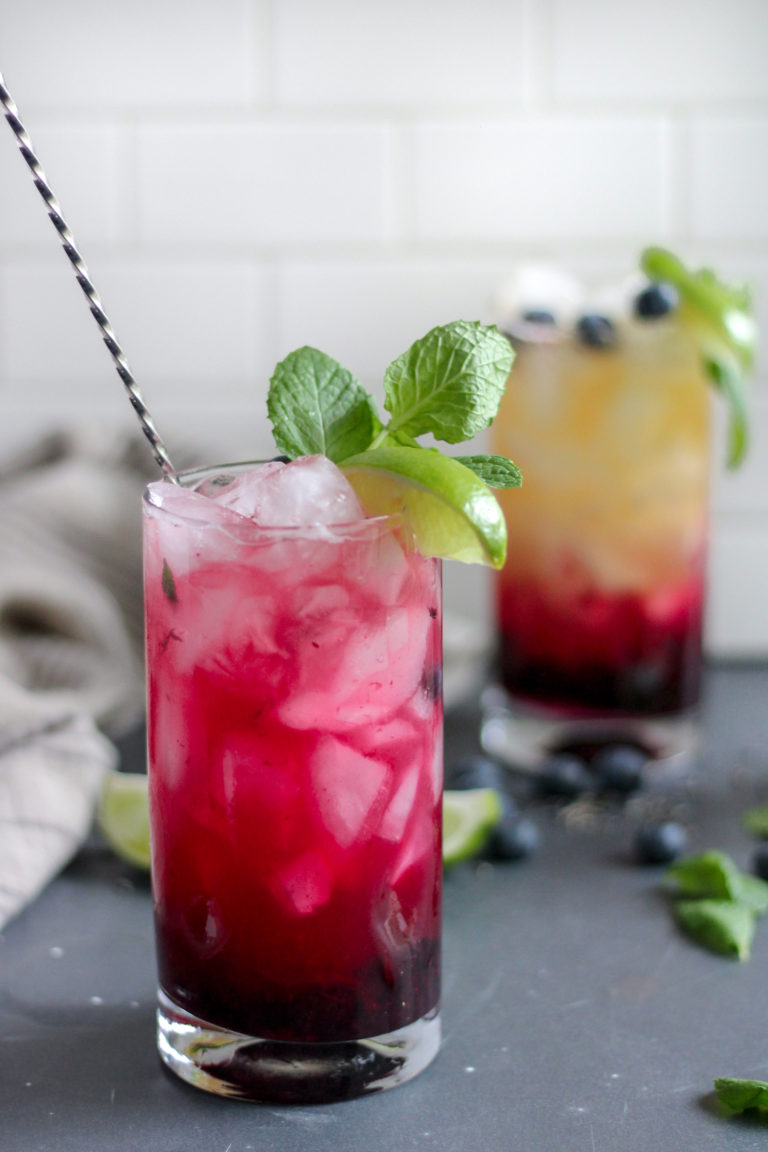 Made with Cherry Vodka and Triple Sec, this sweet cocktail is perfect for Easter!! The sugared rim makes for a pretty touch!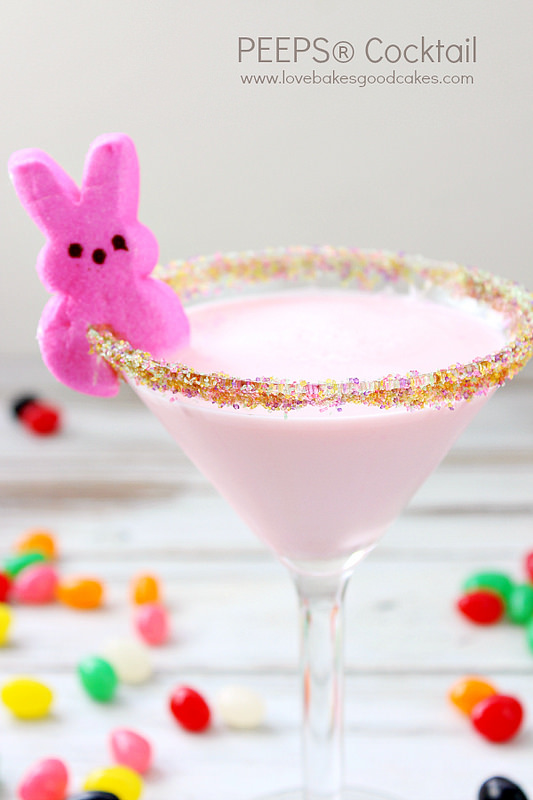 5. Carrot Ginger Mimosa | Gastronom
These carrot ginger mimosa cocktails will be great for celebrating the holiday! While carrots are not a traditional cocktail ingredient, they add a touch of savory and sweetness. Plus, it also adds beautiful and striking colors to your cocktail glass!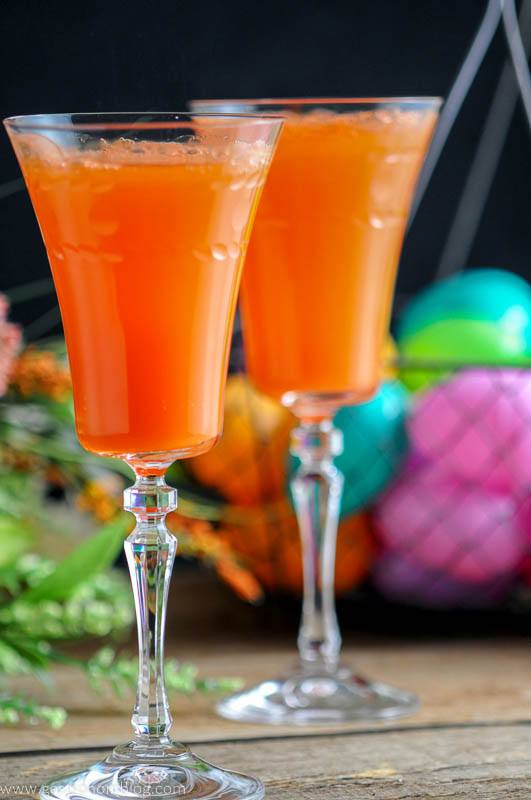 6. Sparkling Rhubarb Margarita | My Kitchen Love
This sparkling rhubarb Margarita recipe is a perfect balance of sweet, tangy, and fizz that is a mark of a delicious cocktail! This pitcher of sparkling rhubarb margarita would be dreamy at a brunch, a wedding shower, or even for girls' night!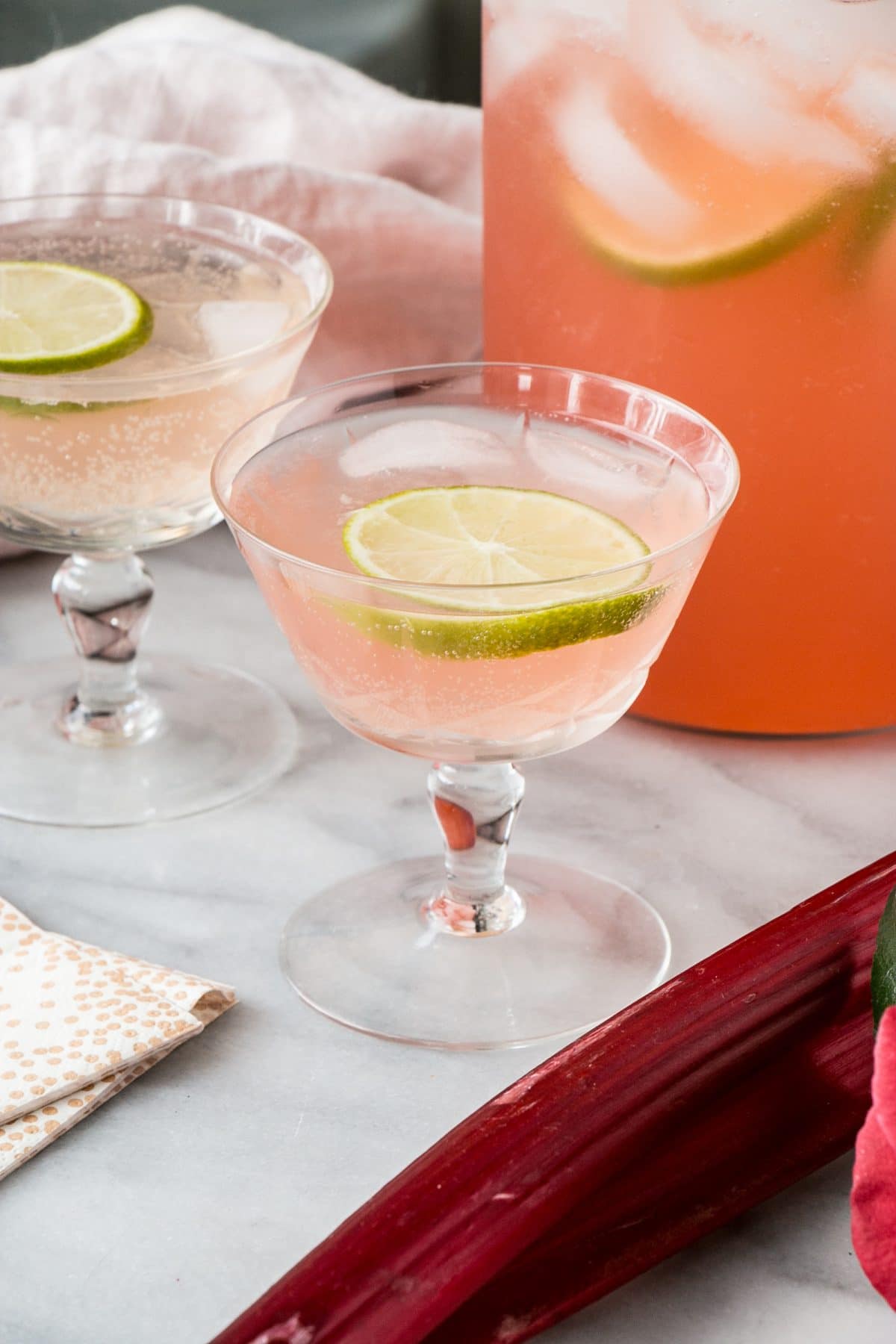 This make-ahead easy Vodka lemon drop Martini cocktail requires only three ingredients. It is a crowd-pleasing and refreshingly tart cocktail you will make again (and again) as it is perfect for the summer, BBQs, drinks parties, and more.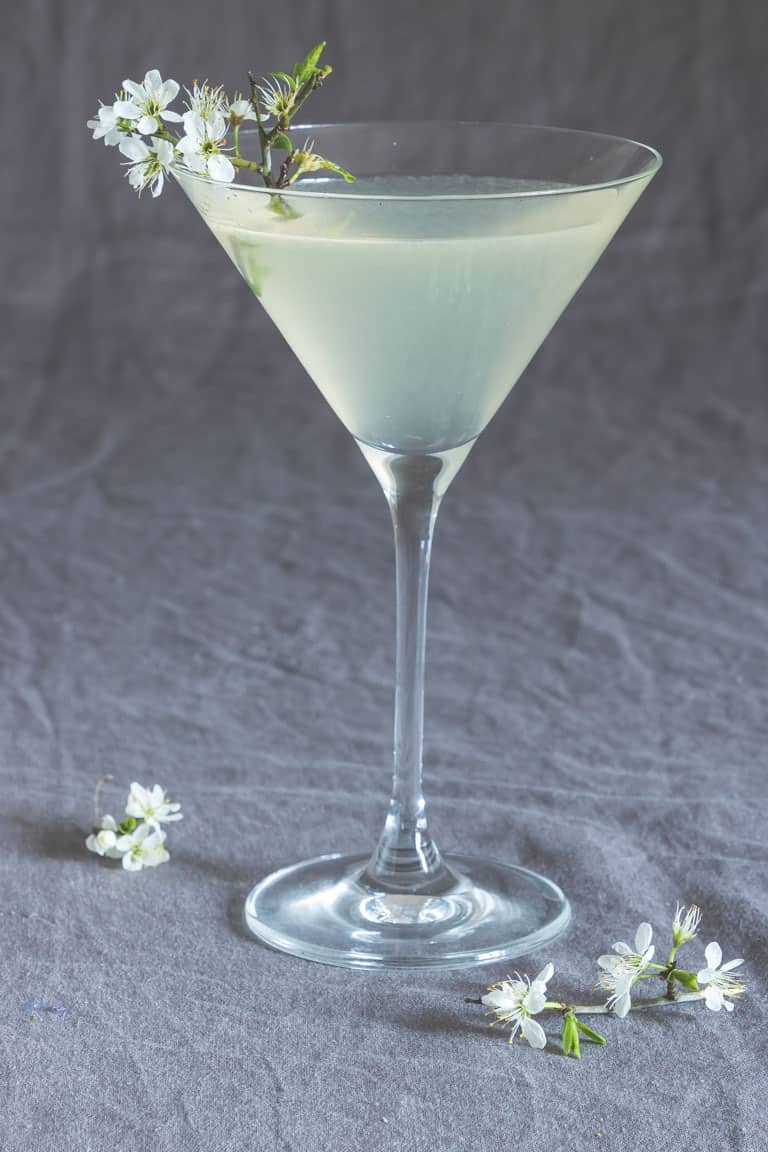 8. Rosemary Grapefruit Mimosa | Nellie Bellie
This grapefruit brunch cocktail gives a refreshing twist to the traditional mimosa-and-orange-juice combo. The rosemary syrup mixed with grapefruit juice and the champagne is absolutely divine!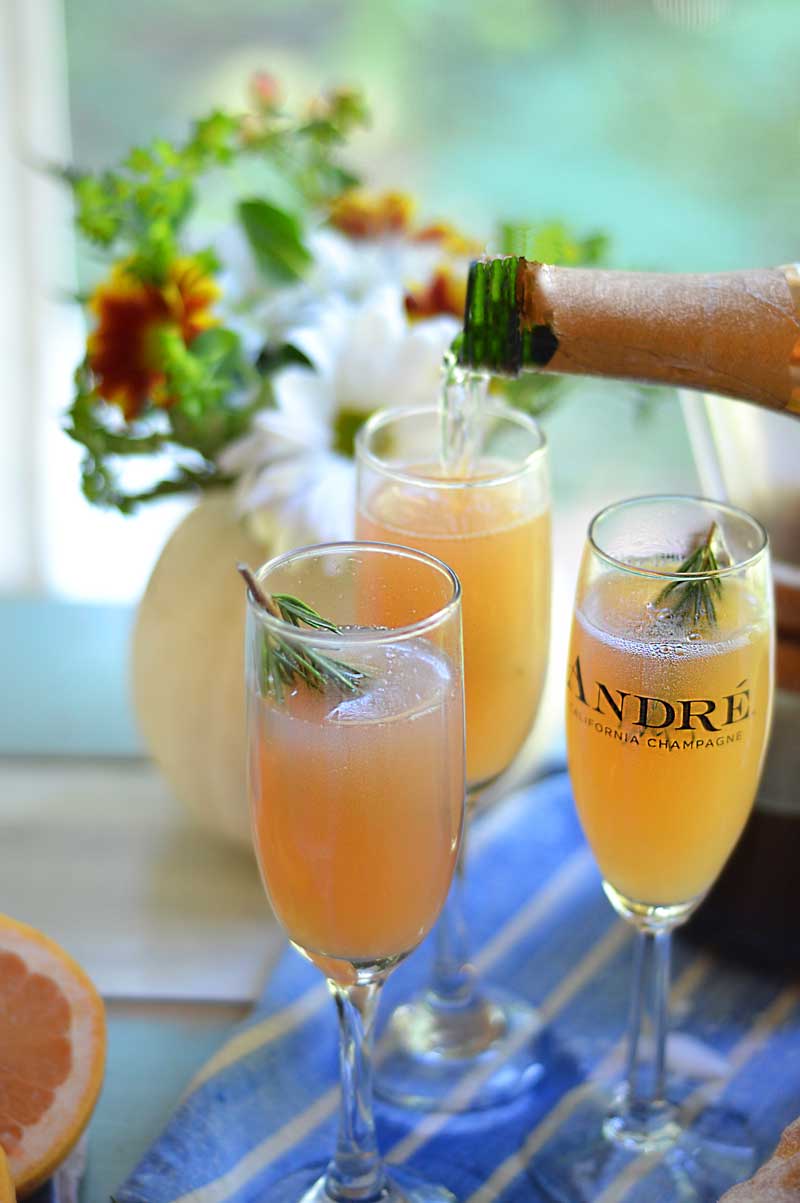 This strawberries and lemonade Punch cocktail is an easy way to enjoy Moscato wine while entertaining family and friends this upcoming summer. It is the perfect refreshing drink recipe to enjoy with a large group of friends at spring parties, Easter brunch, and more.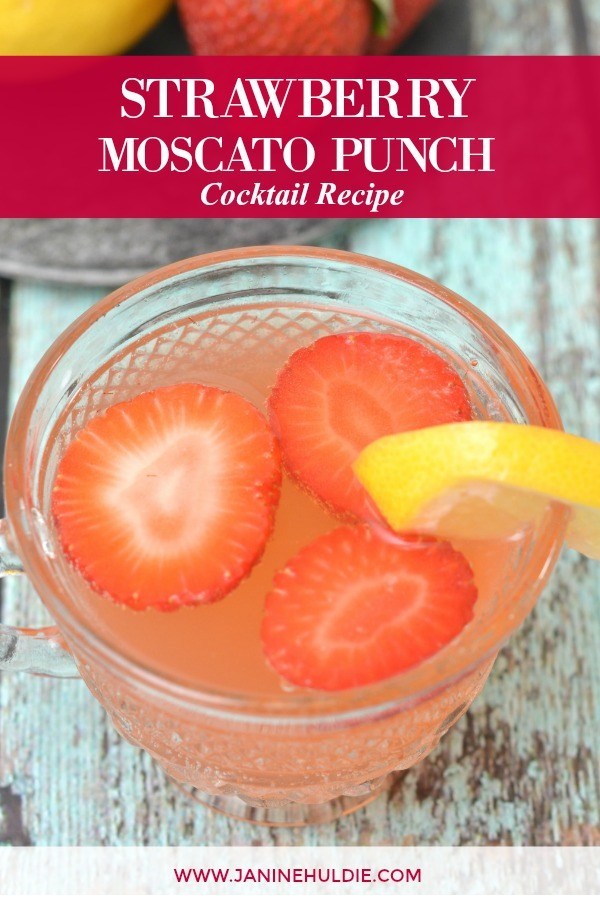 10. Roasted Strawberry Aperol Spritz | Burrata and Bubbles
For a jazzed-up take on a classic brunch cocktail, try this roasted strawberry Aperol spritz. The fruit adds a nice sweetness and an extra dose of fun to your next boozy brunch.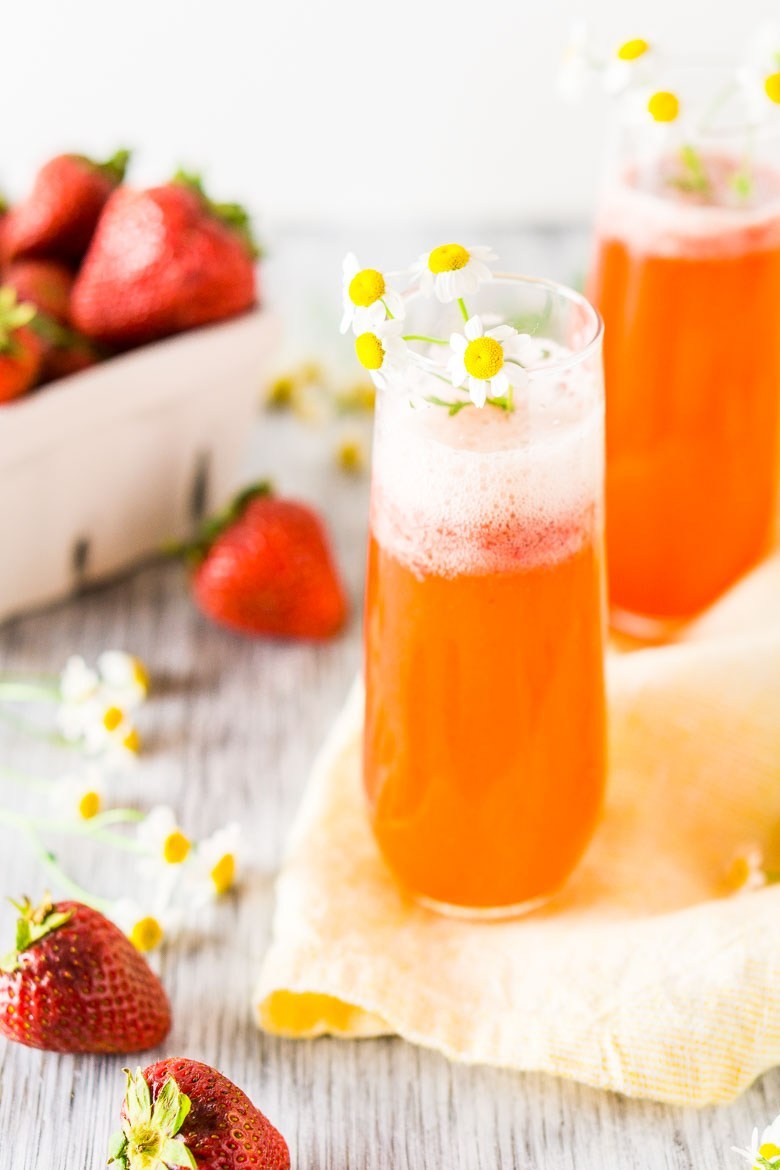 Bonus Cocktail Recipe: Frozen Tamarind Margarita | Growing up Bilingual
The deliciously flavorful tamarind fruit adds depth and infuses this margarita with exotic flares. The tamarind gives this refreshing drink a fruity tart flavor that combines perfectly with lime and salt.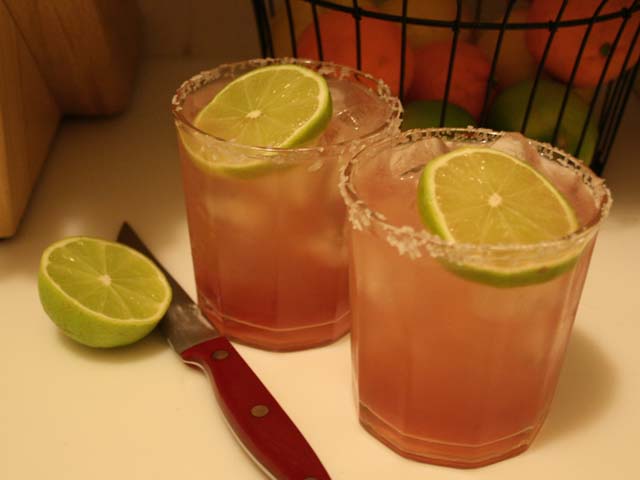 Easter holidays are the best time to play around with Spring-themed food and beautiful cocktails that will wow your guests. These Easter drinks bring a fun touch to any brunch or dinner you have planned with family and friends. So, spend your day with a killer Easter cocktail while the kids have fun hopping for treats.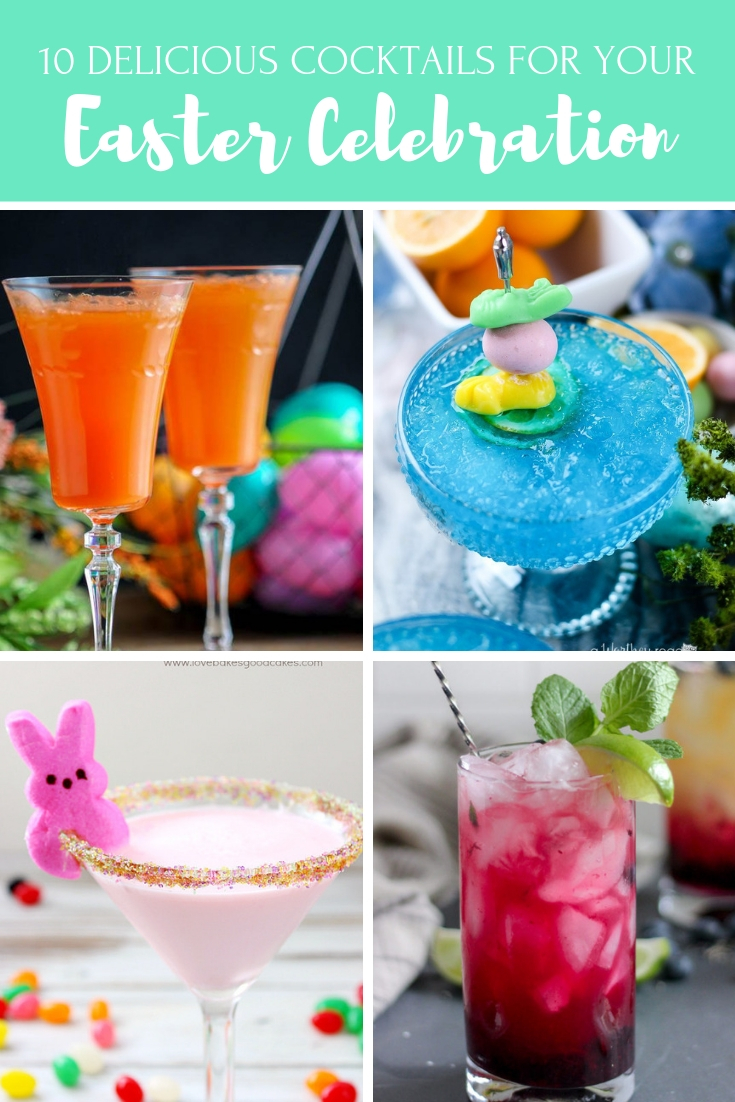 More Creative Easter Ideas You'll Love
Whether you enjoy eating candy or grabbing a cute Easter-themed treat, there's something on this list! These adorable Easter desserts are the perfect way to celebrate the holiday.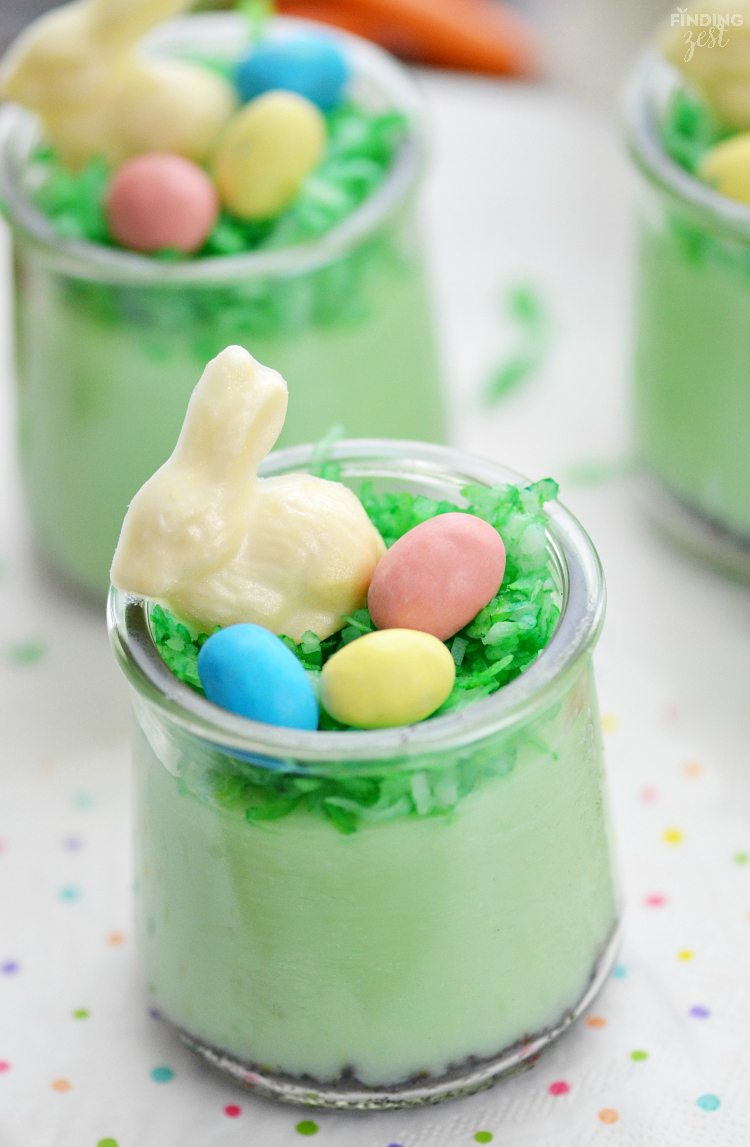 If you're looking for easy Easter cake recipes and ideas, you'll find your new favorite Easter dessert here. You can go the classic route with a carrot cake or do something fun like a bunny cake, a lamb cake, or even a sunflower cake.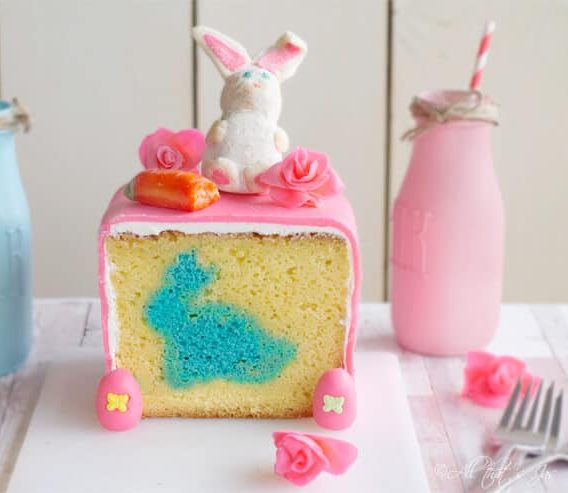 From adorable sheep to cute bunnies full of sweetness, here are the best Easter cupcakes for you to choose your new favorite Easter-themed treats!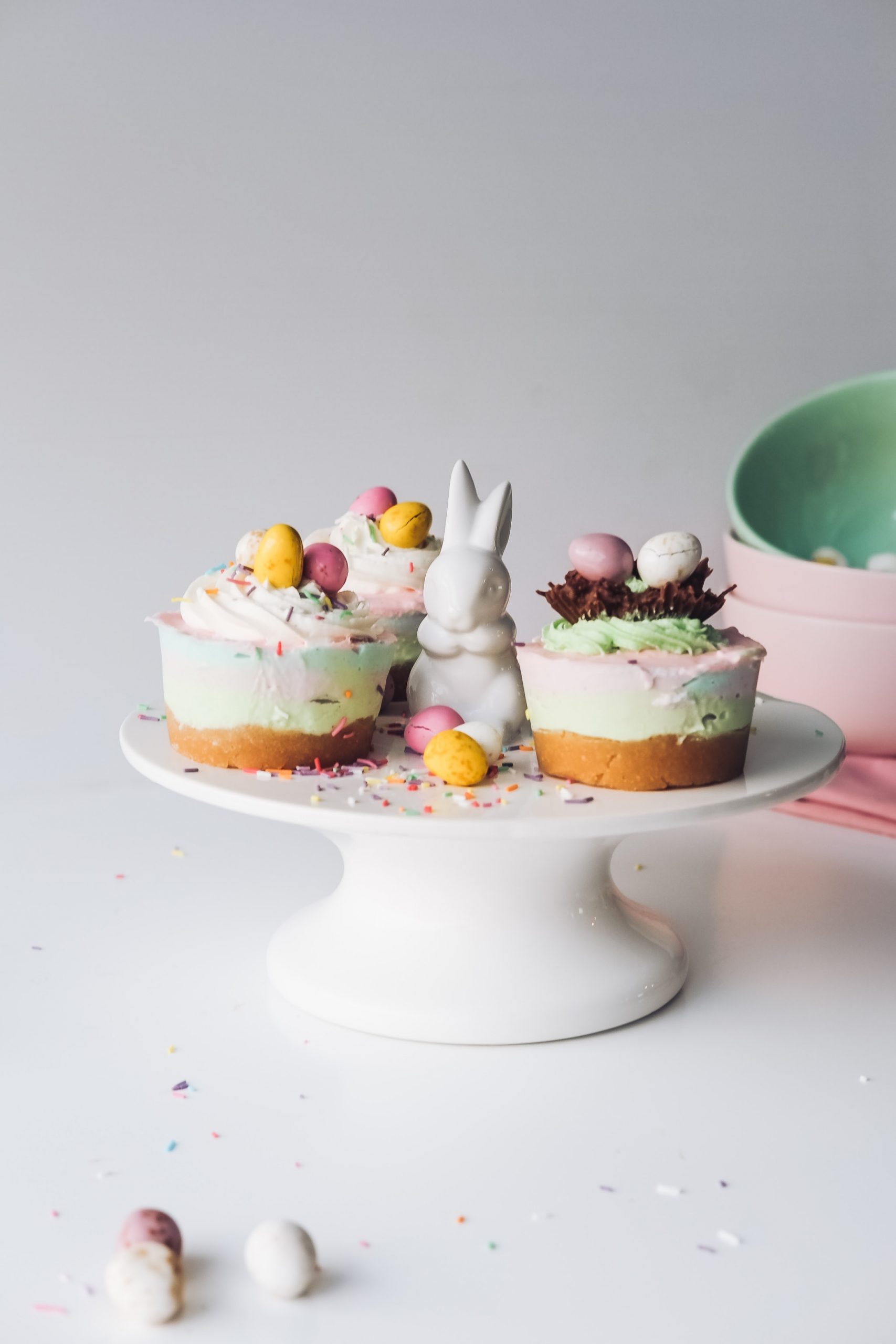 Whether you're making cute sugar cookie chicks, bunny bums, Easter baskets, or bird nests, these delicious Easter treats are not just easy but super fun to make.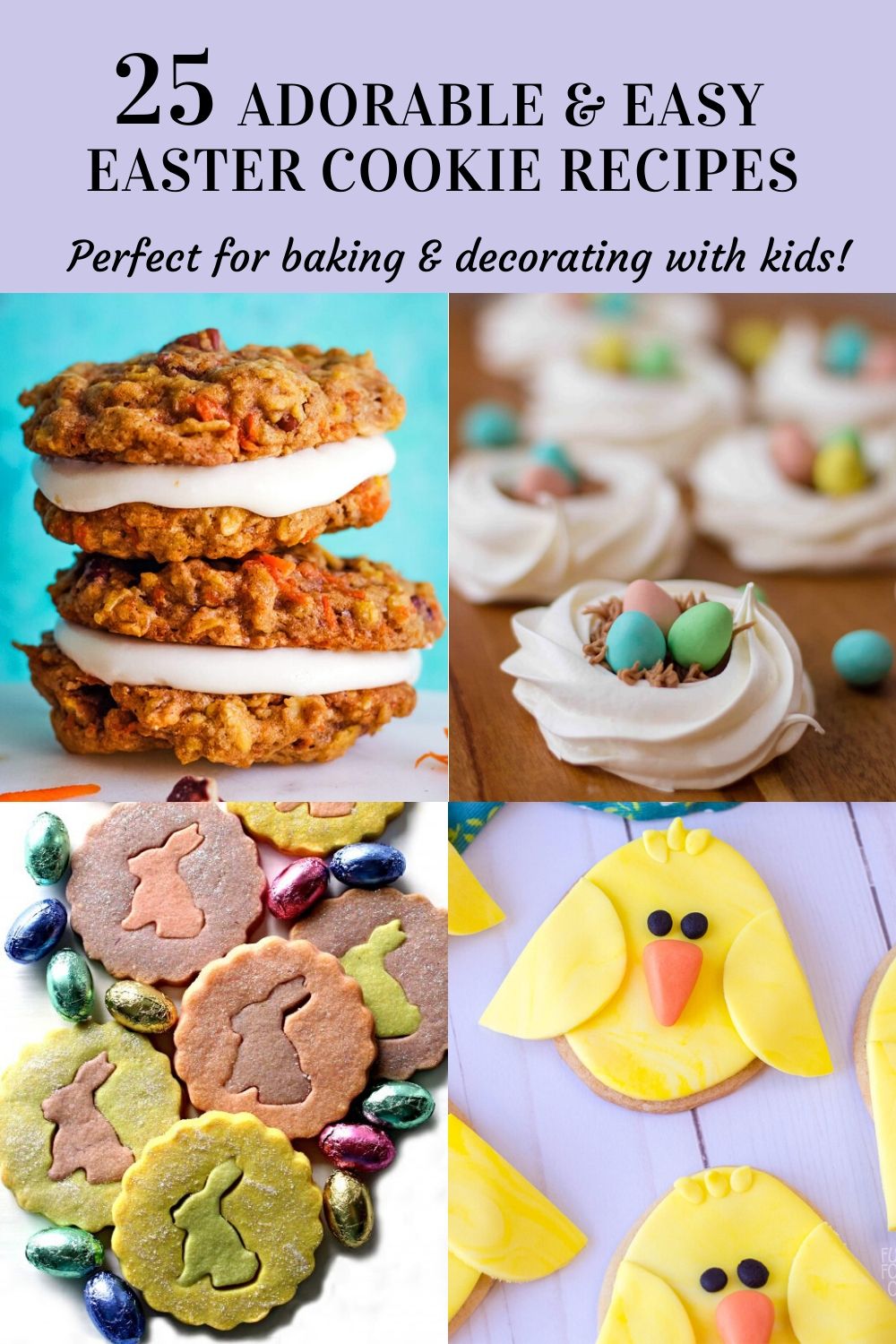 This delicious piñata Easter cupcake recipe is one of my favorite Easter treats. This easy-to-make Easter dessert is the perfect homemade treat for an Easter party!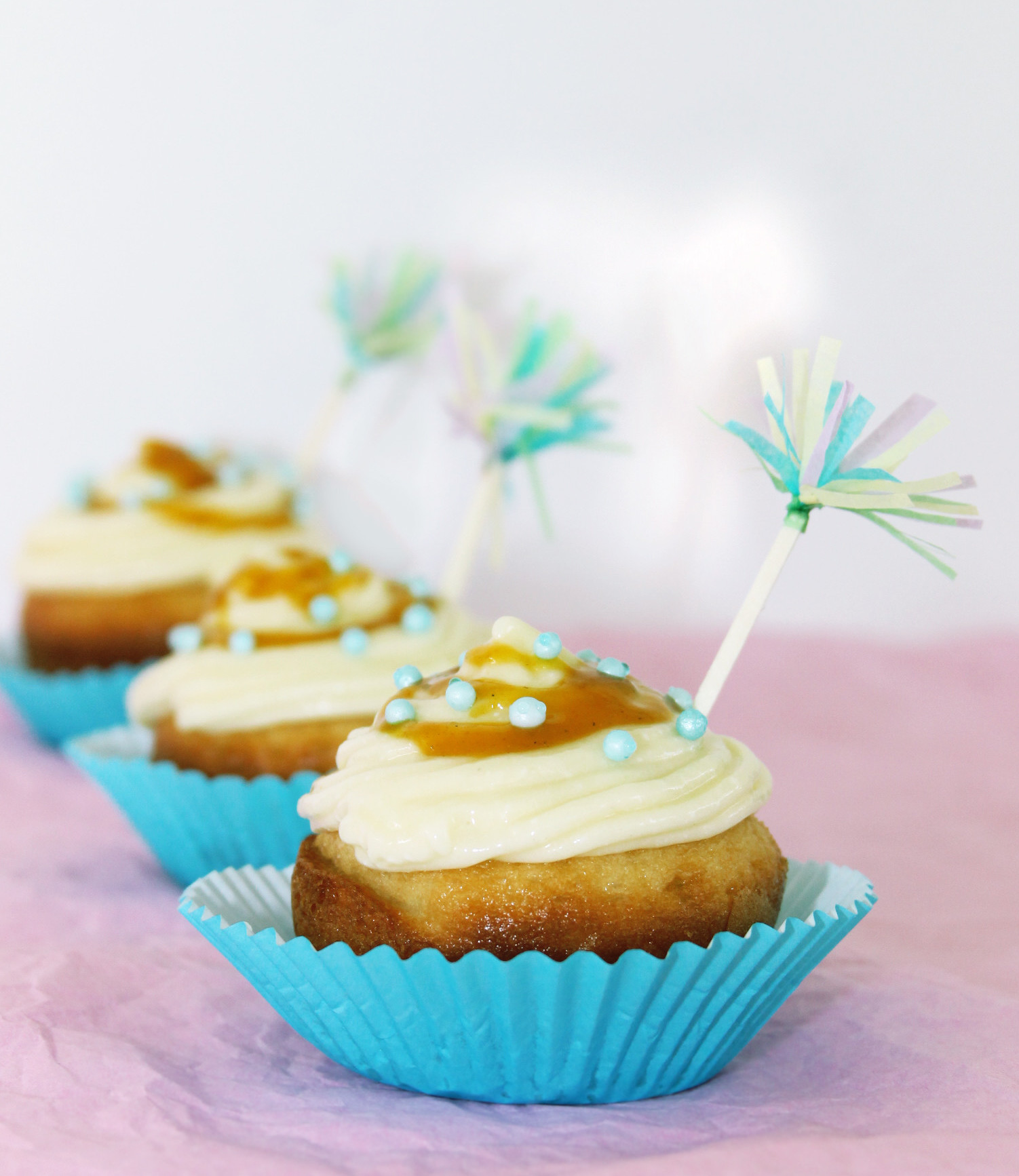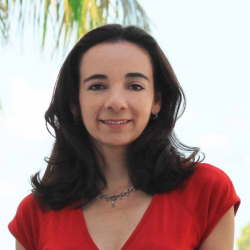 Latest posts by Paula Bendfeldt-Diaz
(see all)