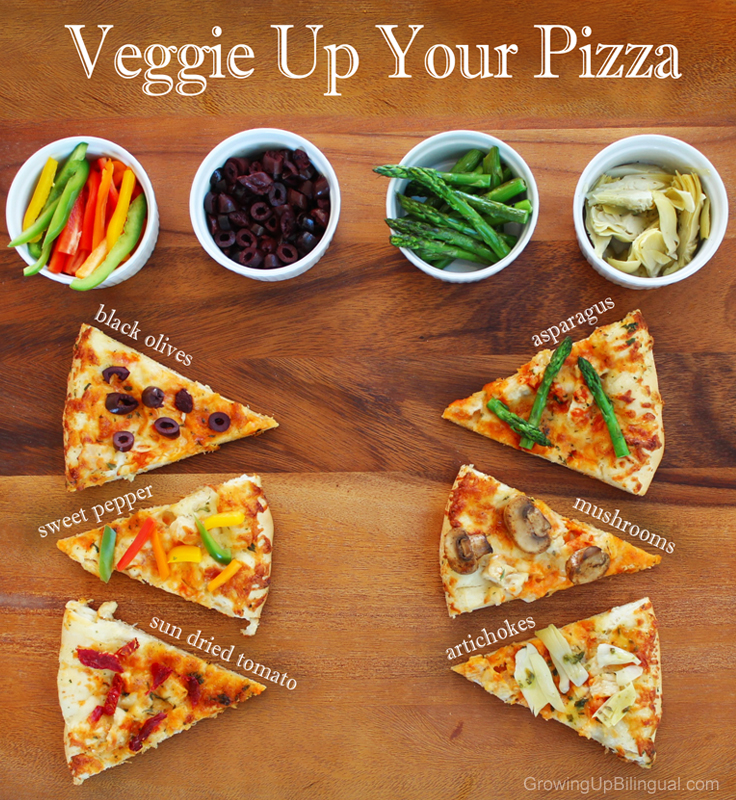 I have to admit that I was not a huge basketball fan before I moved to the USA, but now watching basketball games with my family is something we really enjoy doing as a family.  My daughter loves basketball so she really got me into it and when there is a big game coming it's also the perfect excuse to have some friends and family over and turn it into a party.  Since I don't want to spend hours cooking I always try to come up with easy snack options for these parties and that is why I am thrilled to have stumbled upon the new cheese stuffed pizzas from DiGiorno at Walmart.
Since I could not decide on which one to get, there are so many options and they all looked delish, I went with the DiGiorno Cheese Stuffed Crust Sausage, Pepper & Onion pizza and the Cheese Stuffed Crust Buffalo Style Chicken pizza.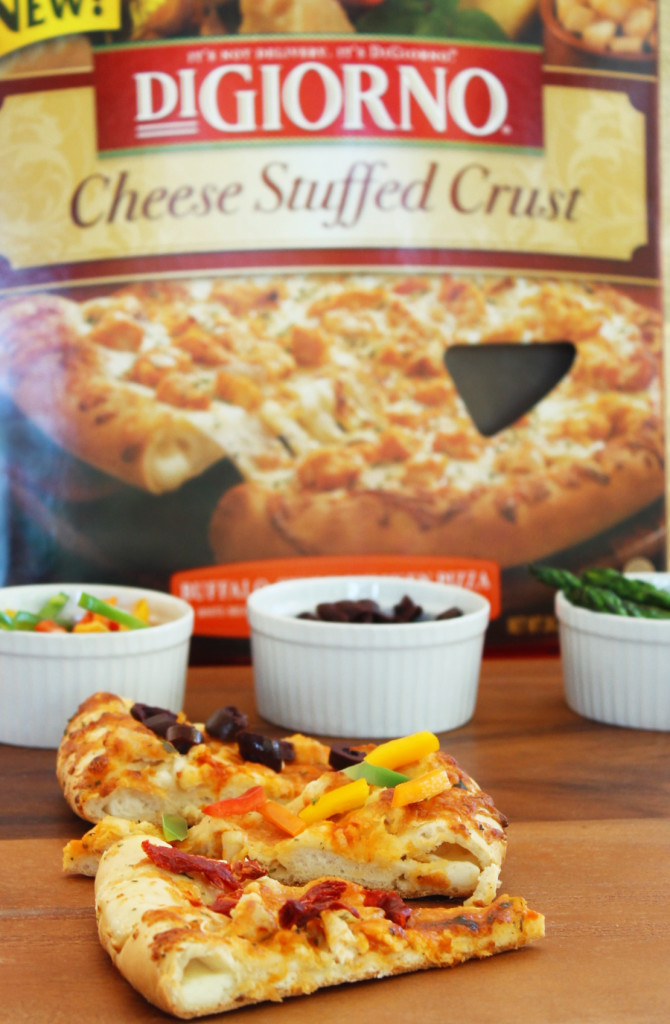 How to Veggie Up Your Frozen Pizza
To make it even more fun and also to add some healthy ingredients I decided to create a veggie topping pizza bar where everyone could add the veggie of their choice to the pizza.  These included some of my favorite veggies: sautéed mushrooms, sun dried tomatoes, black olives, artichokes, asparagus tips and sweet bell peppers but you can add many other options.   This is a great idea that lets everyone make the pizza the way they wanted and at the same time was super easy for me to prepare and still made it look like I had spent some time and given this some thought as opposed to just serving the pizzas straight from the oven.
To get some more great ideas for snacks and that are just perfect for entertaining without spending all day in the kitchen you can visit flavorfulmoments.net.
Basketball Party Ideas and Free Printables
Offer food that is easy to make but fun.  Pizza is always a great option but adding a topping bar makes it a lot more fun!
To make the party more festive use fun colors and basketball theme decor.  I used cupcake toppers and liners and  a basketball themed banner.  You can get the cupcake toppers and liners free printables HERE and get the banner printable right HERE.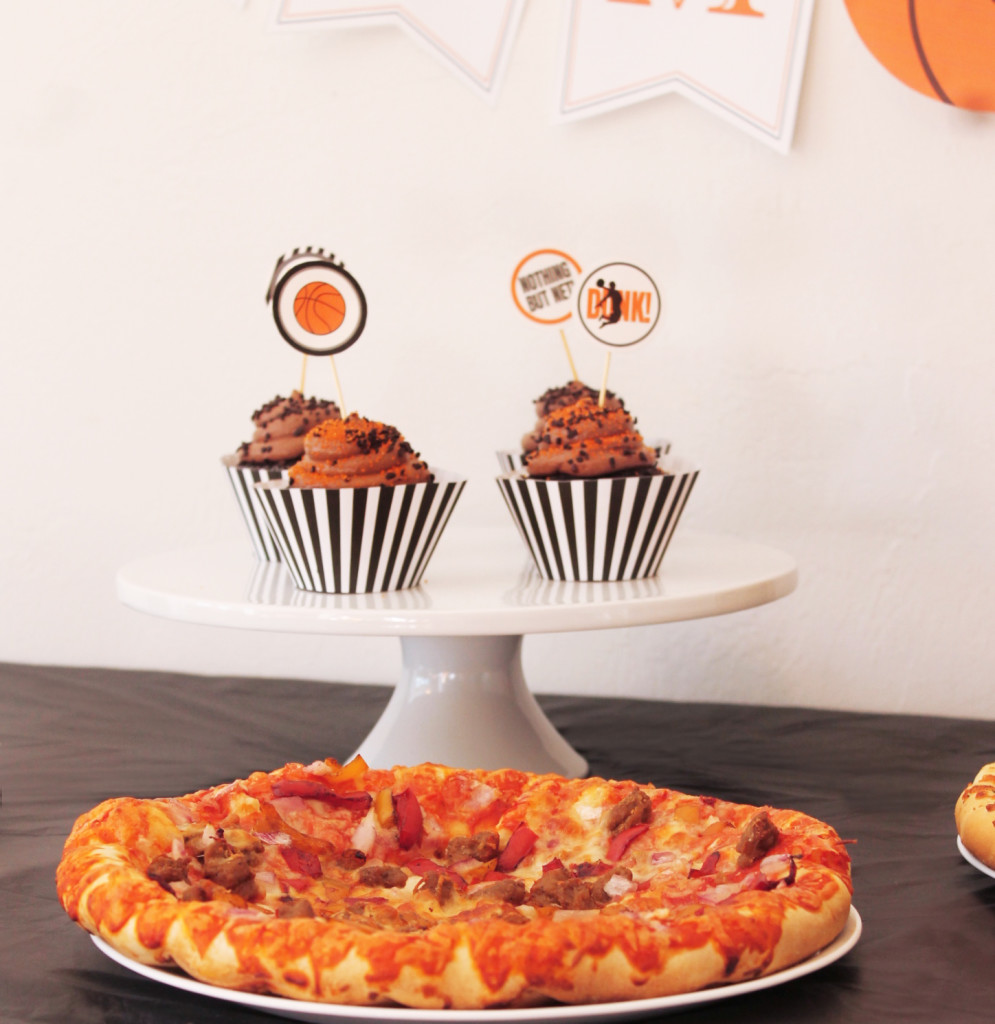 In between games keep everyone excited with some basketball trivia or if the weather is good go outside and shoot some hoops with the kids so they can burn some energy and you can burn some calories from all of that delicious food!
When it's time to pick up make it fun by placing a hoop over the trash can and you will have no problems getting the kids to help out.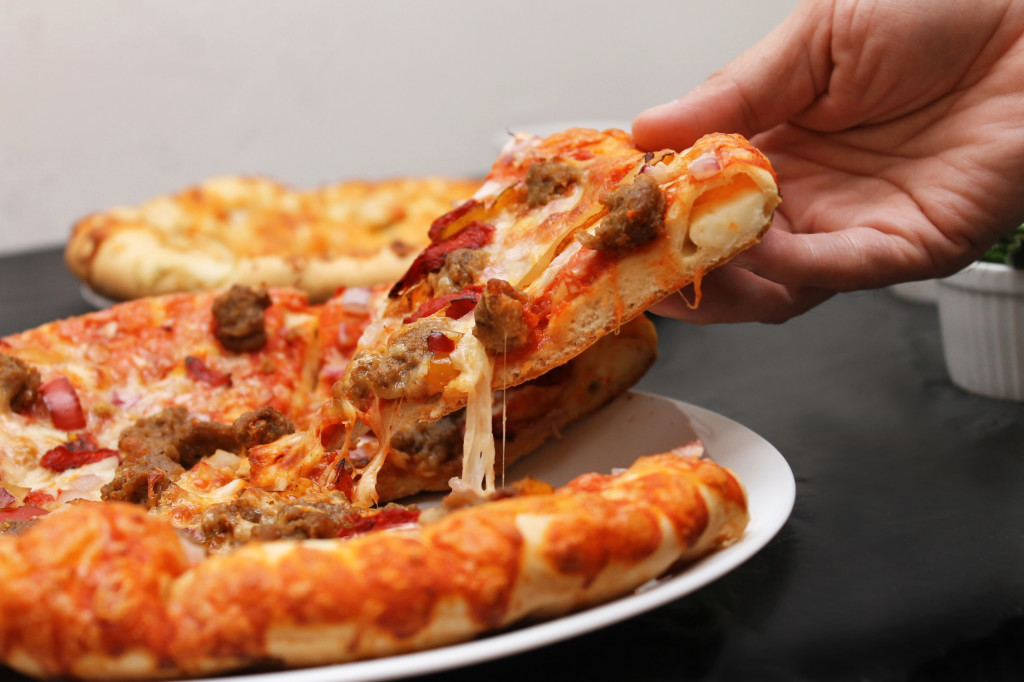 Everyone really enjoyed the new DiGiorno cheese stuffed pizzas.   The buffalo chicken was my favorite as it had just a little bit of heat and it was really different from most of the pizzas available in the frozen food section.  My husband on the other hand loved the Stuffed Crust Sausage, Pepper & Onion pizza and I was really surprised but how much toppings it had on it and how cheesy it was.  Just a few slices filled you up which is great for a party too because that means I did not have to buy 10 pizzas, I just needed a few and everyone was happy.

So tell me do you get together with friends and family to watch basketball?  Are you excited about the upcoming games?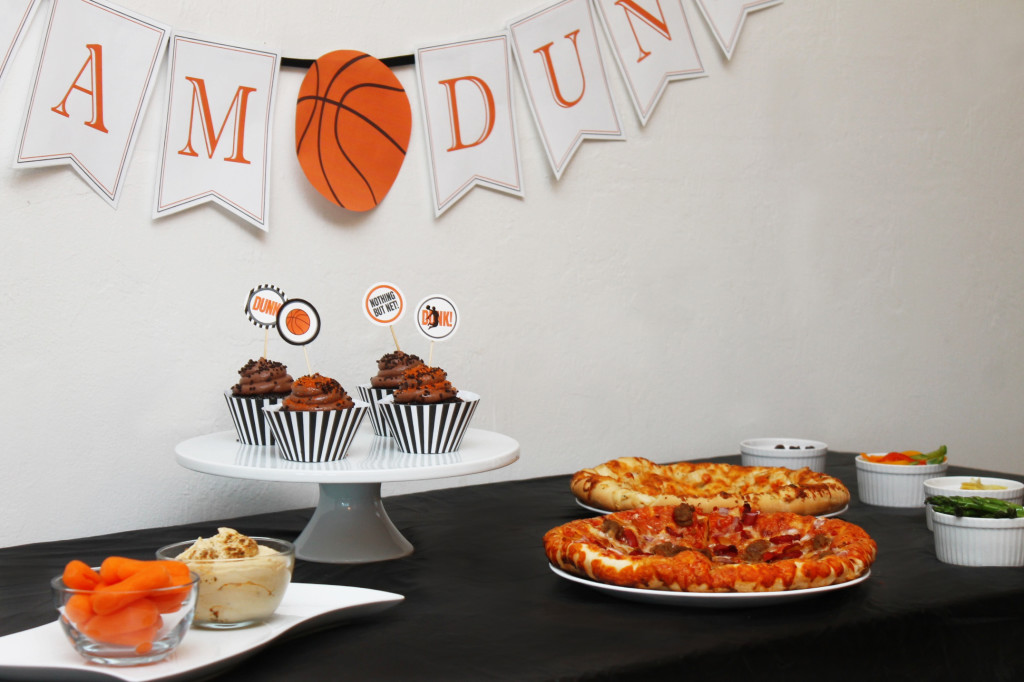 #NewFavorites #CollectiveBias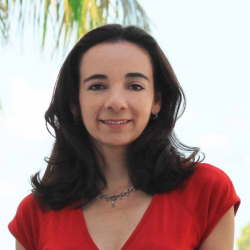 Latest posts by Paula Bendfeldt-Diaz
(see all)