This shop has been compensated by Collective Bias, Inc. and its advertiser. All opinions are mine alone. #UnleashYourClean #CollectiveBias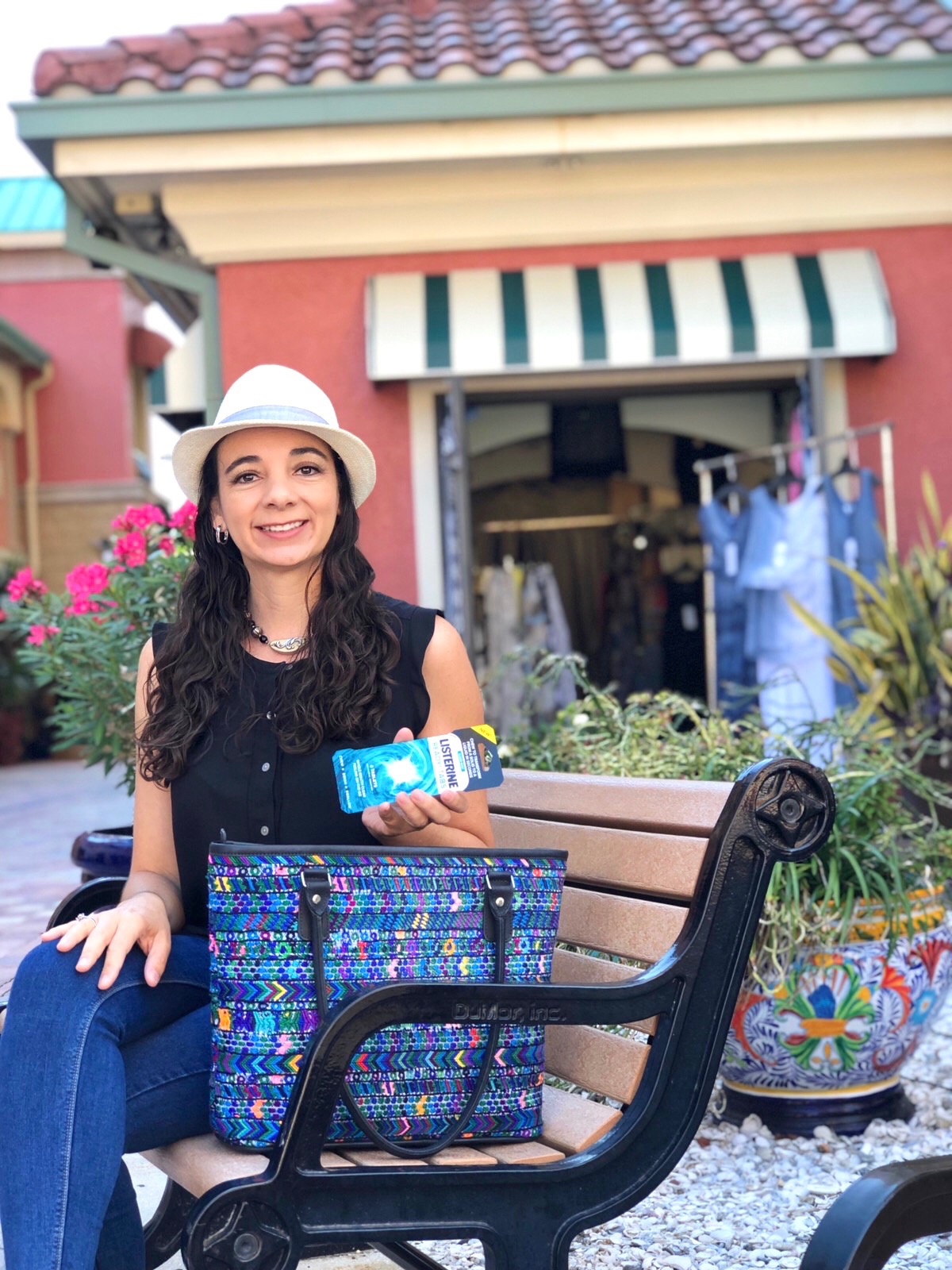 Any chance encounter could lead to an opportunity, a new client or even a new friend and that is why it's important to always be prepared to take full advantage of those opportunities! Everyone is ready to network when attending a business event but building relationships with the people you interact with throughout your day is even more important. The moms you see all the time at your kid's sporting events, the woman sitting next to you at the coffee shop sipping her latte or the nice lady you met on your last flight could all lead to an opportunity a friendship or a beneficial relationship.
That is why I always carry LISTERINE® READY! Tabs®  with me. I need to feel confident that my breath is always fresh. When I start a conversation with someone or walk into a room full of people I don't have to wonder, I can feel the LISTERINE® READY! Tabs® working its magic. Be sure to look out for the LISTERINE® Mouthwash with READY! Tabs® free sample too. With this limited time offer, you can try READY! Tabs® for free with the purchase of special LISTERINE® Mouthwash at Walmart.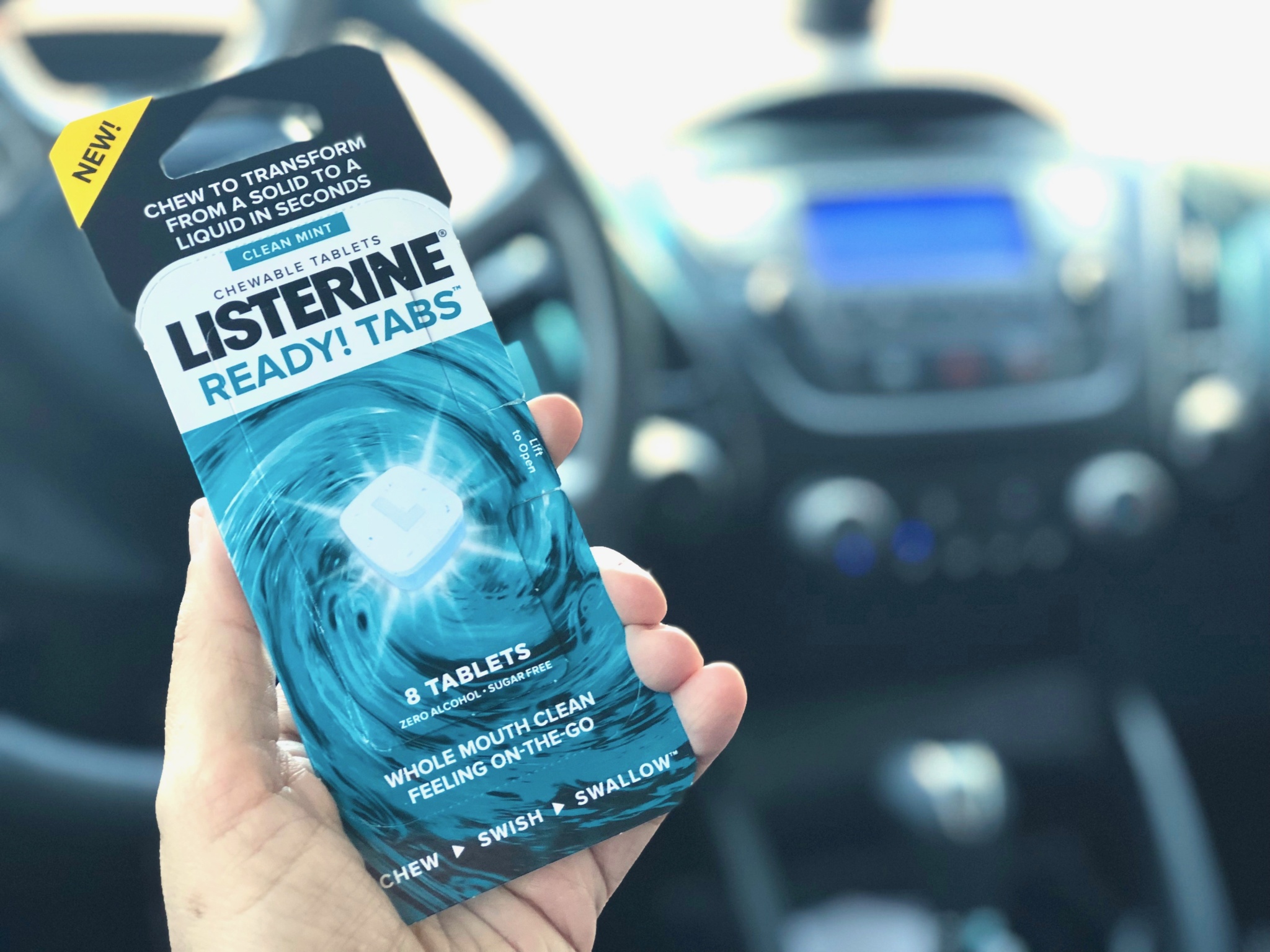 Tips for Boosting Your Confidence So You Can Meet New People and Build Relationships
I've been going to blogger conferences and networking events for decades now, yup I'm that old! I'm an introvert and initiating a conversation with a stranger or with someone I just met can be very difficult for me. Back when I attended my first conference or had to give my first business presentation I wish I would have known what I know now. That is why I thought it might be valuable to share some tips and strategies that will help you feel confident and help you be ready to take advantage of any opportunity.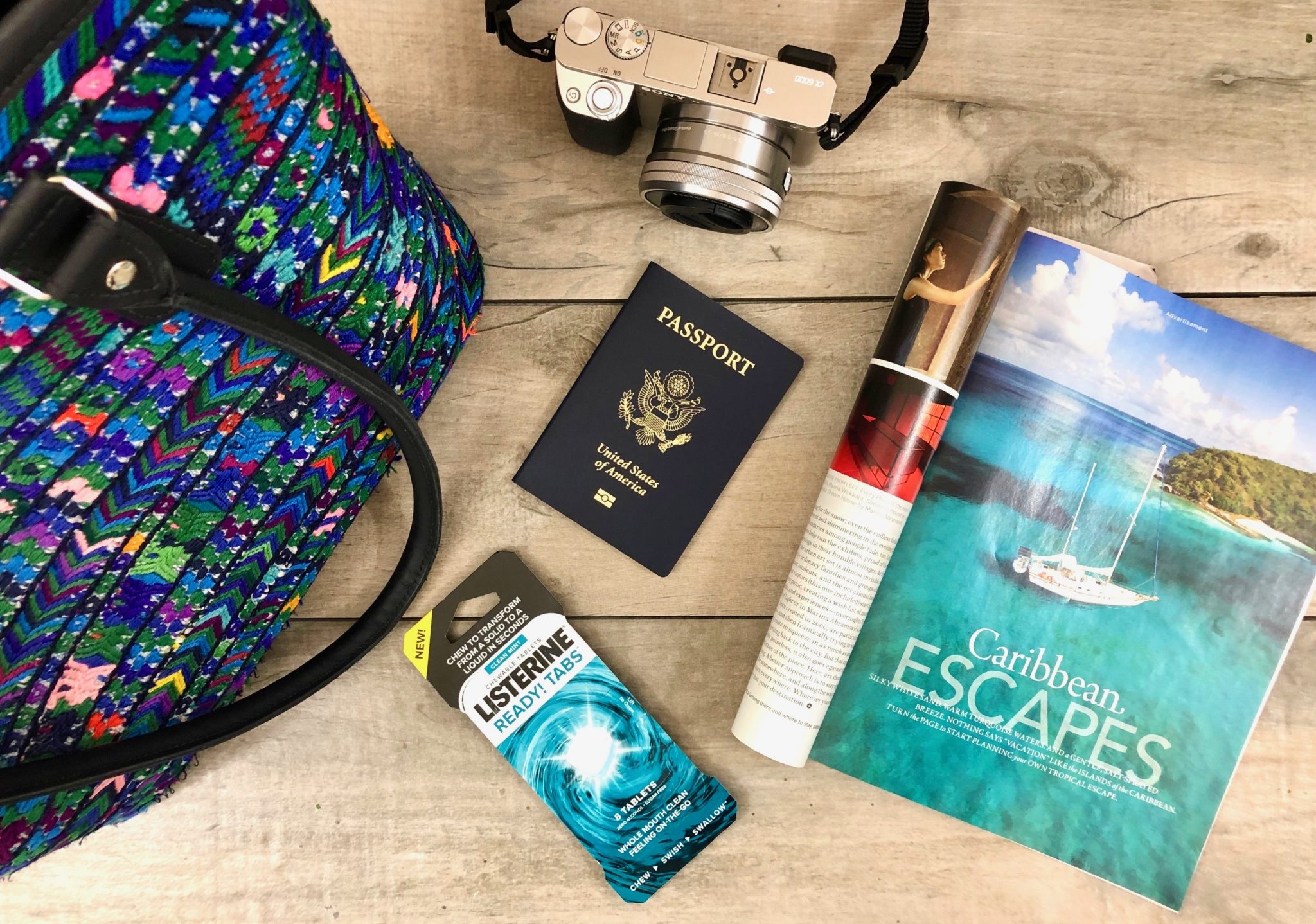 First impressions are important.
It's probably happened to most of us: rushing out of the house just for a quick trip to the supermarket thinking we won't see anyone and running into your kid's teacher or into a client. No matter where I'm going I always make sure I look and feel good.  For me, that means wearing clothes that fit me well (and are clean and wrinkle-free!), putting on at least some lipstick and eyeliner and making sure my mouth is clean and my breath is fresh. That is why I'm loving the new LISTERINE® READY! Tabs®. They make it easy for me to feel confident about my breath no matter where I am or what I'm doing.
From getting the kids to school to running errands and attending local events I'm always on the go. Most days I grab something to eat somewhere and don't have time to get back home to brush my teeth. That is why I always carry LISTERINE® READY! Tabs® with me. I have them in my purse, in the car and bring them with me when I travel.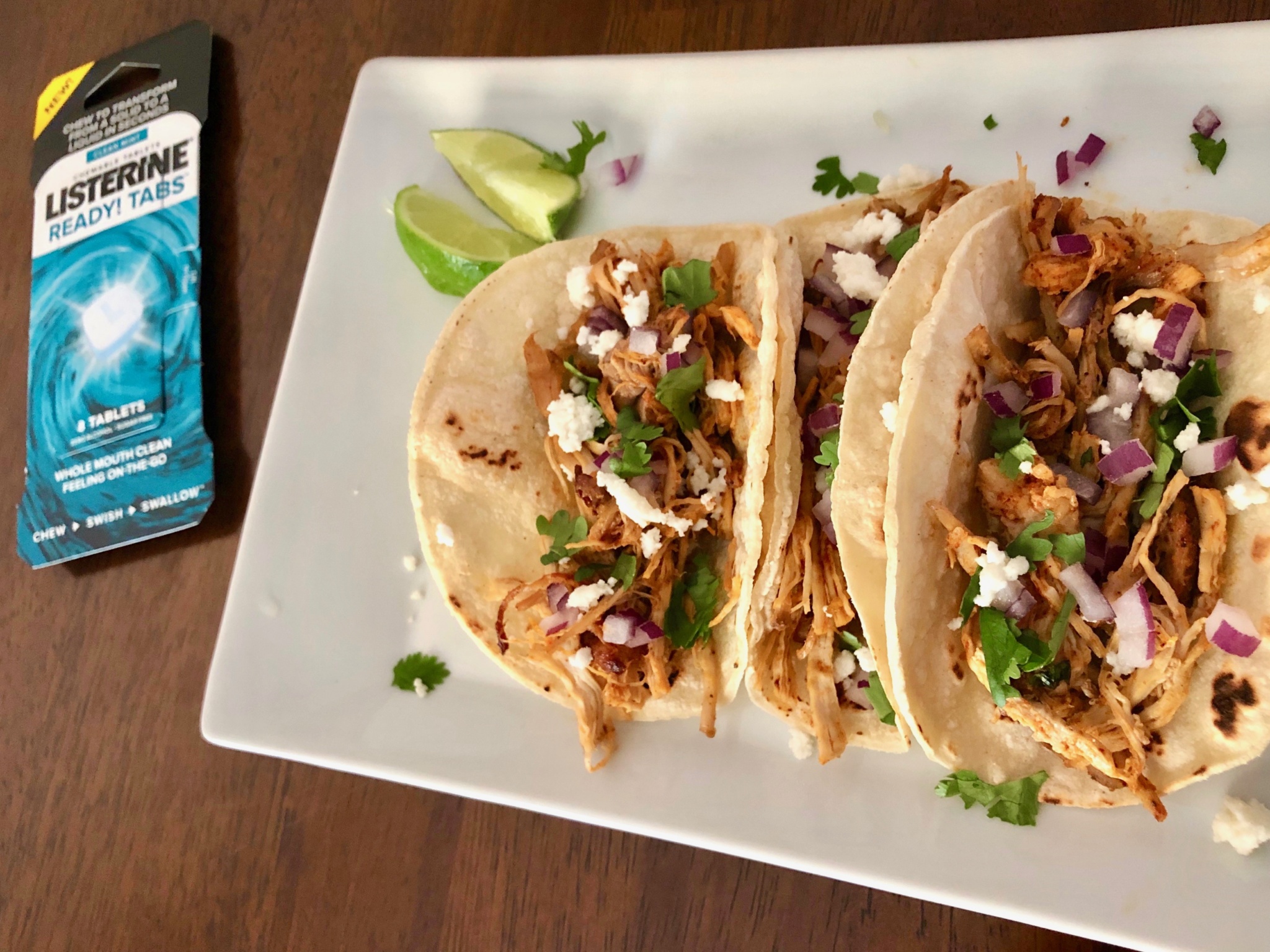 With LISTERINE® READY! Tabs® my mouth feels clean and I know every last hint of those tacos I ate for lunch has been eliminated.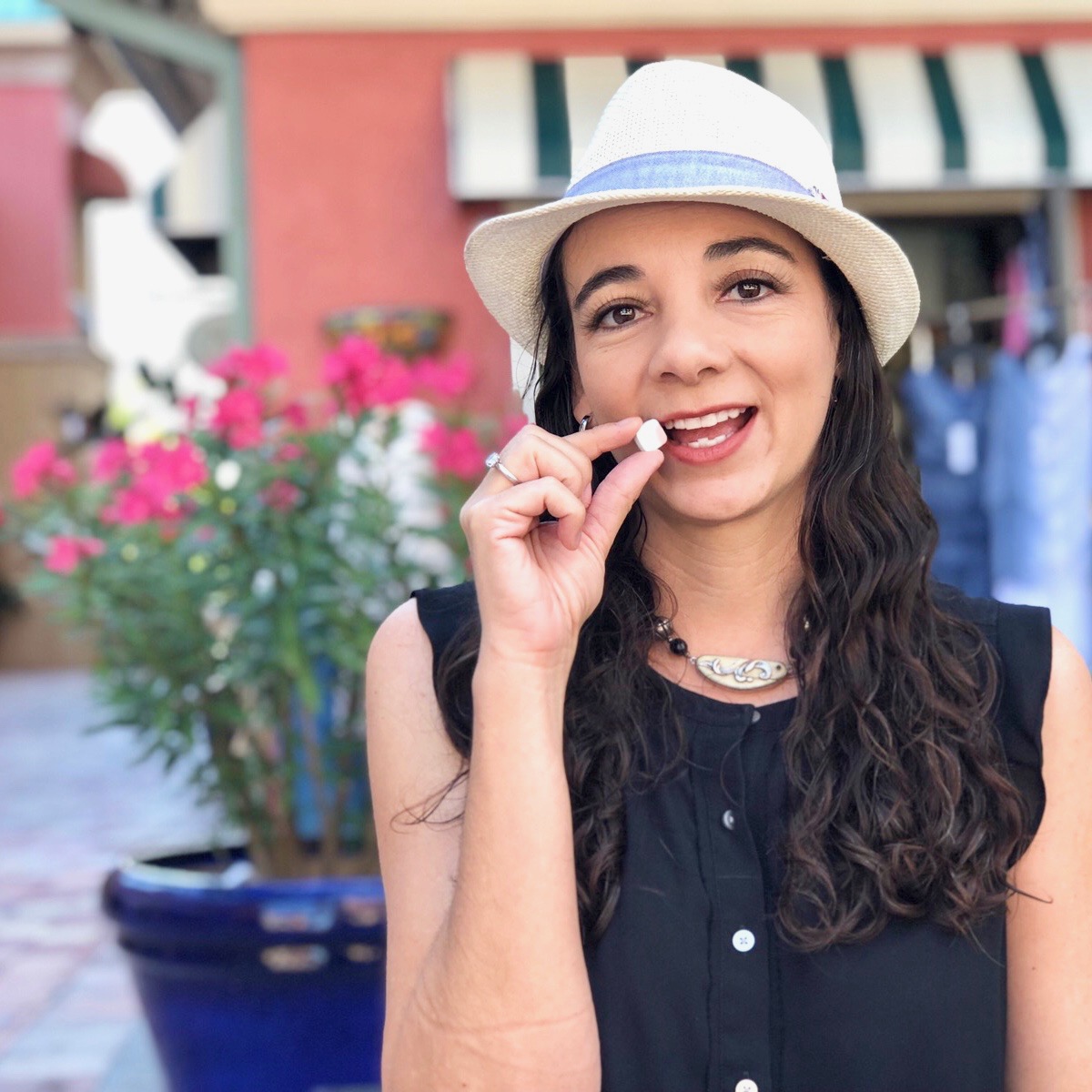 READY! Tabs® are different from any other mouth freshening product I have ever tried, and believe me I've tried a lot! When you start chewing them the tablets transform into liquid, which can be easily swished around the mouth and then safely swallowed. It's kind of like having a really effective mouthwash in tablet form. It's so convenient because it's easy to carry with you in your purse all the time.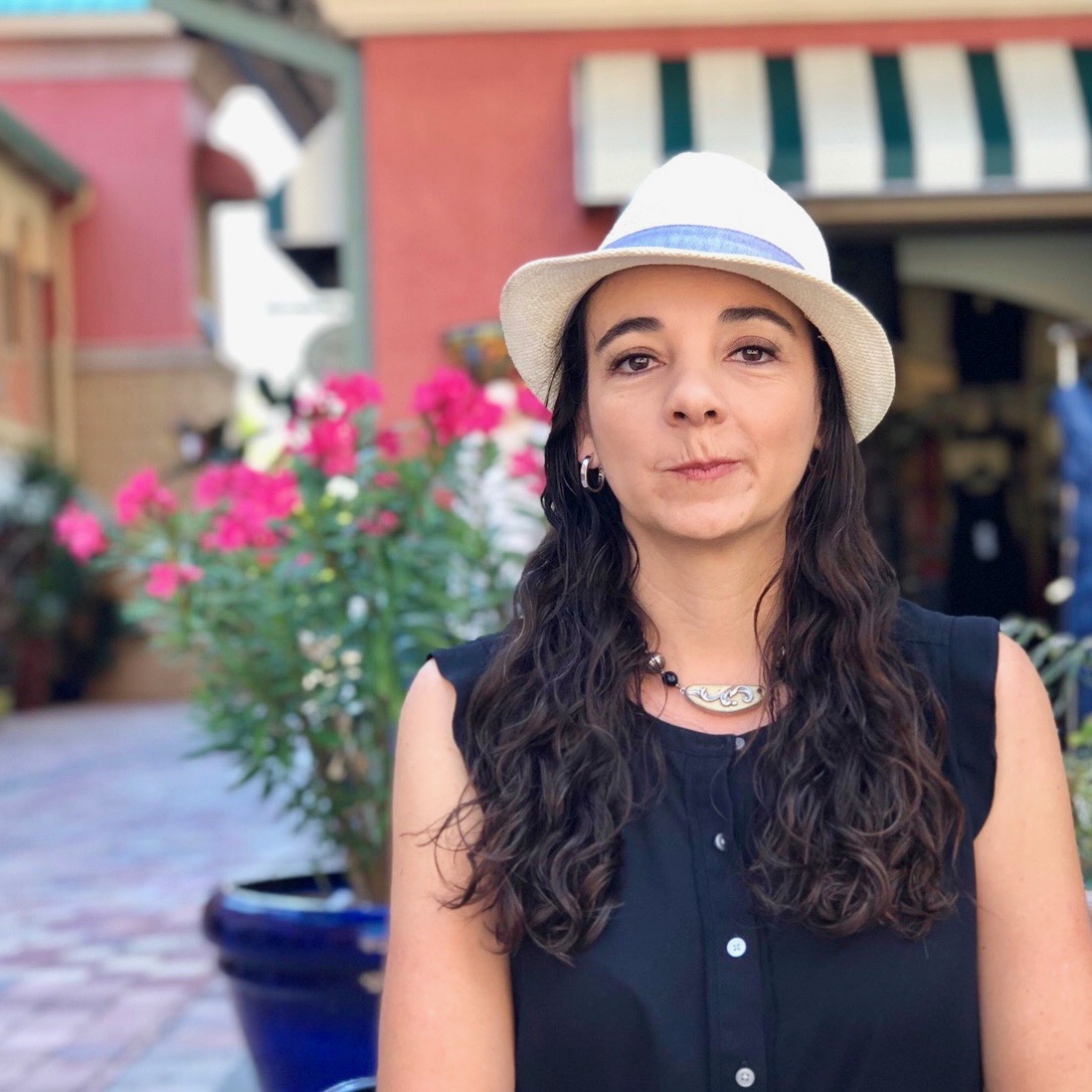 To unleash your cleanest and freshest breath when using LISTERINE® READY! Tabs® you just have to follow these three simple steps:
CHEW for at least 10 seconds to activate the tablet and transform into a liquid.
SWISH for 30 seconds for a whole mouth clean feeling.
SWALLOW the liquid and experience fresh breath and a whole mouth clean feeling wherever you are!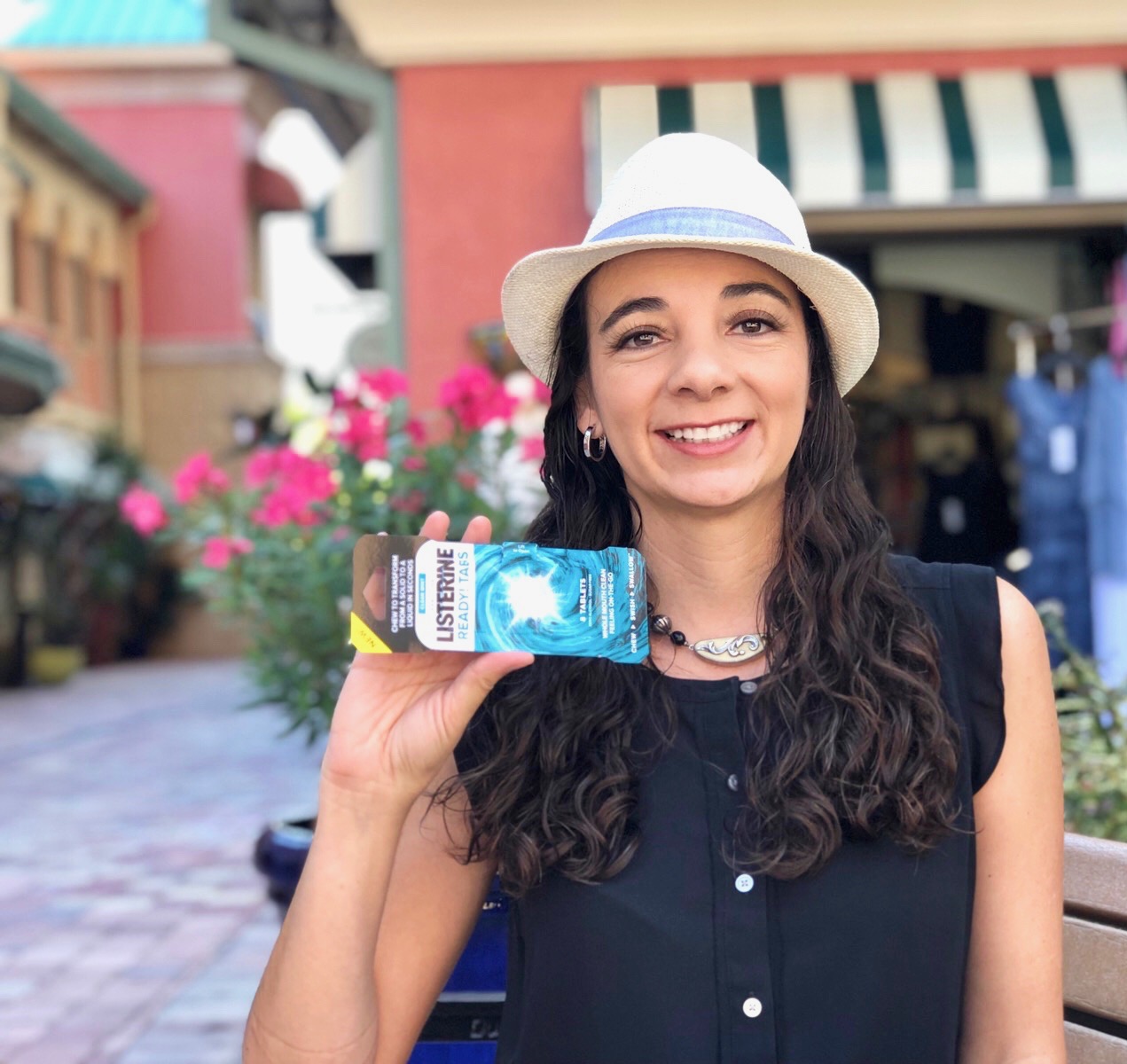 Tips for boosting your confidence and make conversations easier.
Look and feel your best. I've always been an introvert and that is why it's so important for me to make a conscious decision and take the right steps to feel and look confident. When attending a big event or conference or going to an important meeting I have a few outfits and shoes that make me feel more confident.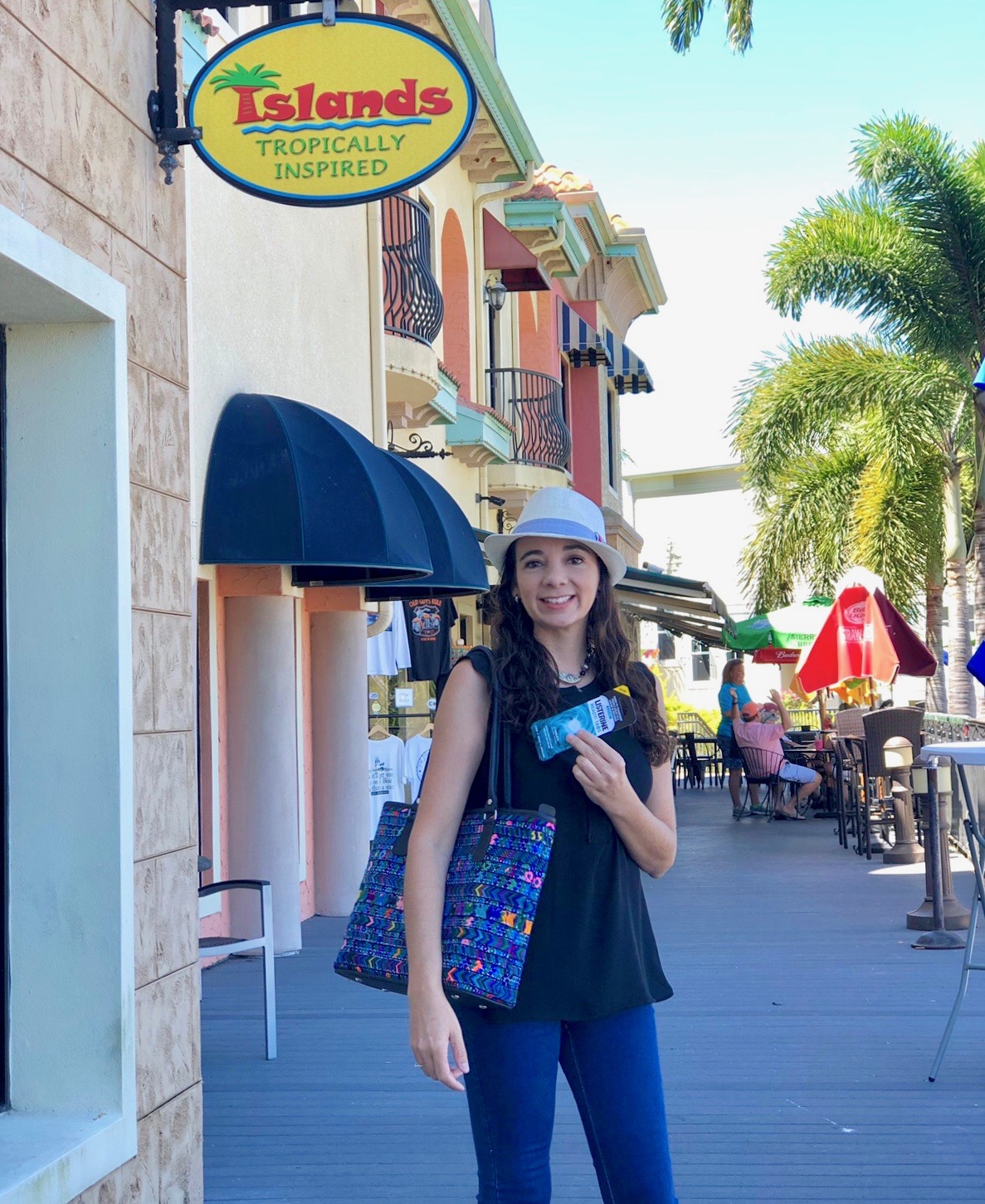 I also try to always wear something that is unique and can become a conversation starter: whether it's the handmade shoes I bought at the souks in Marrakech, my favorite Guatemalan bag or the unique jewelry I got at the Grand Bazaar in Turkey. Many people will ask about these unique pieces of clothing or jewelry turning it into a great opportunity to start a conversation and share one of my passions: telling stories about the places I visit and inspiring women to travel and explore.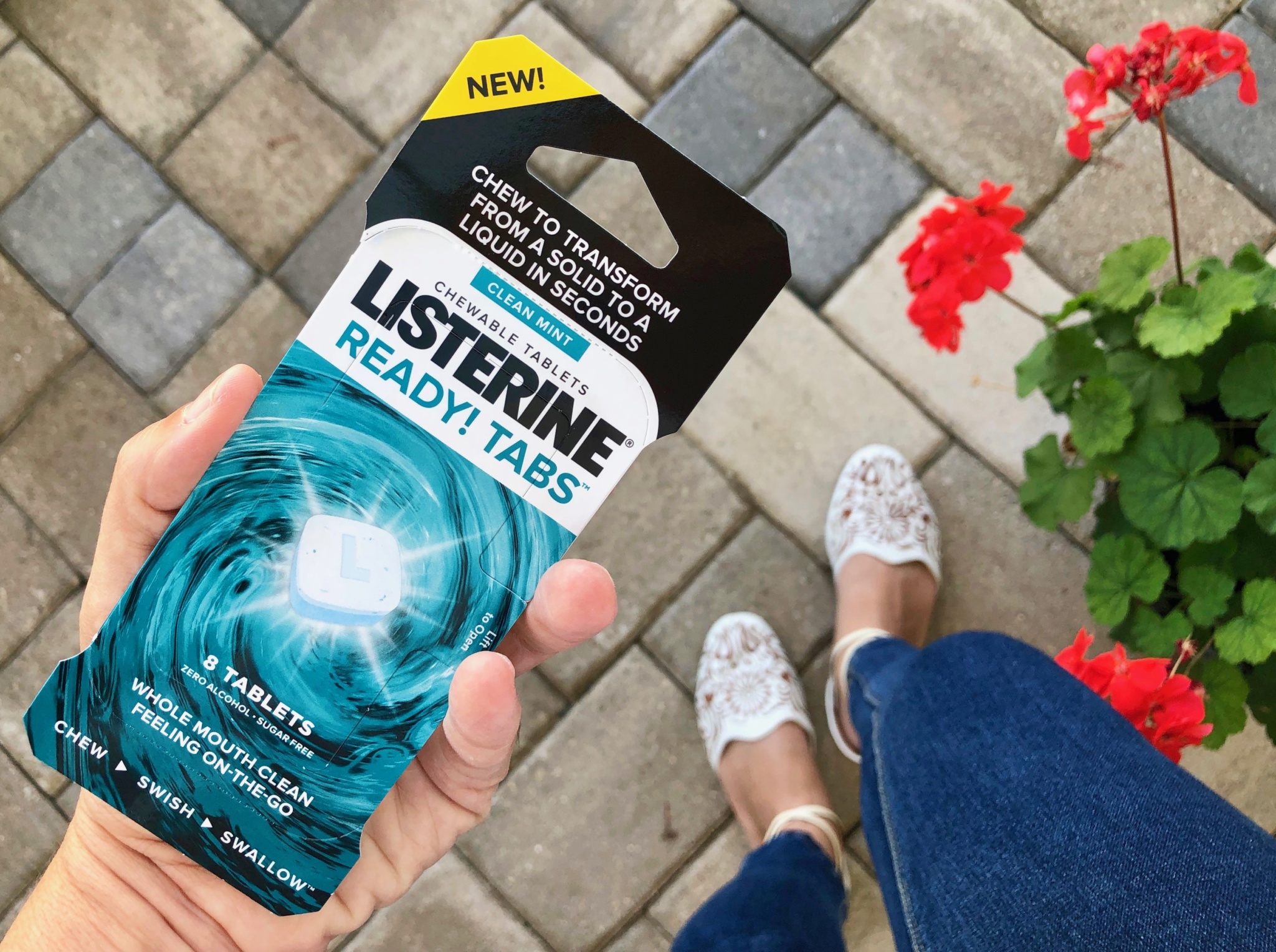 Right before I get out of the car or before I go into a meeting or conference I check to see everything looks ok. I retouch my makeup, apply some lipstick, make sure I don't have food or lipstick in my teeth and pop a LISTERINE® READY! Tab® into my mouth. Nothing mines your confidence more than realizing you had spinach stuck between your teeth or that you had bad breath after you've been talking to someone for a while!
Make it easy to get recognized. At blogger conferences, I am often surprised when I meet someone I've been following online in person. A lot of people put outdated photos or photos with filters as their profile picture and when meeting them in person they look nothing like their picture!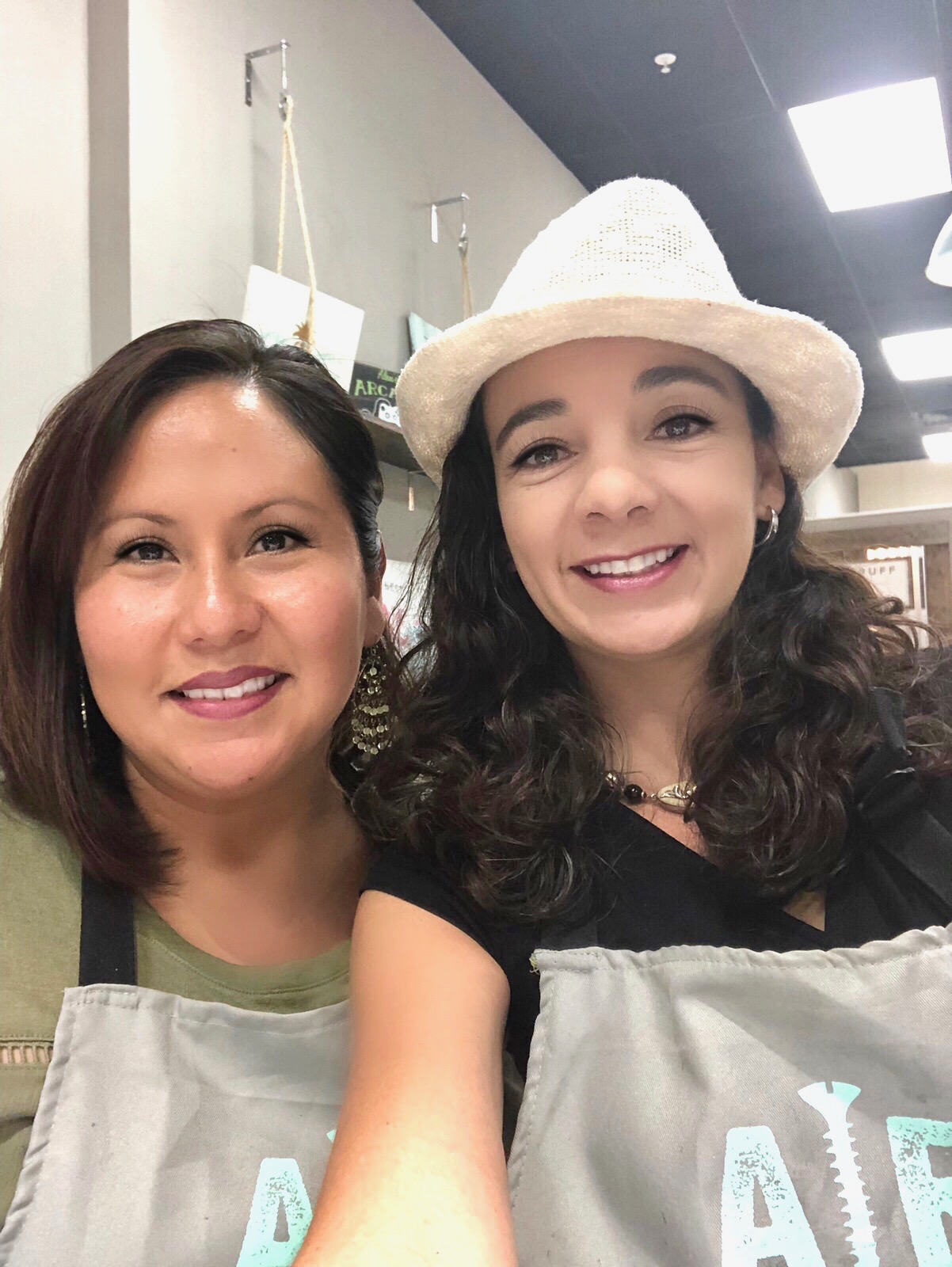 On my social media channels, I always use the same photo and in that photo, I'm wearing a fedora hat so I try to use my fedora hat when attending conferences or events. This makes it easier for people to recognize me and approach me and it also makes starting conversations a lot easier.
Have your elevator pitch ready. After attending countless conferences and events I find it amazing that the best connections I have made were not at the networking events but during those in-between moments, yes even in the elevator! That is why it's important to have your elevator pitch ready. An elevator pitch is nothing more than a very short presentation of what you do.  Practice makes perfect and it's important that you are confident about presenting what you do and why you or your company can be valuable to someone. However, make sure you don't sound like you're trying to sell something.
Every day is full of opportunities to open up to the world and the more confident you are the better you can take advantage of those opportunities to make new connections and strengthen relationships. A healthy mouth and a clean, fresh breath is always a confidence booster.
My job is all about personal relationships. I am constantly attending meetings and events, networking and traveling. I meet new people all the time and I also get close to a lot of people throughout my day.  The last thing I want to worry about is my breath and that is why I always carry LISTERINE® READY! Tabs®. Check them out and you'll see why they're a must-have!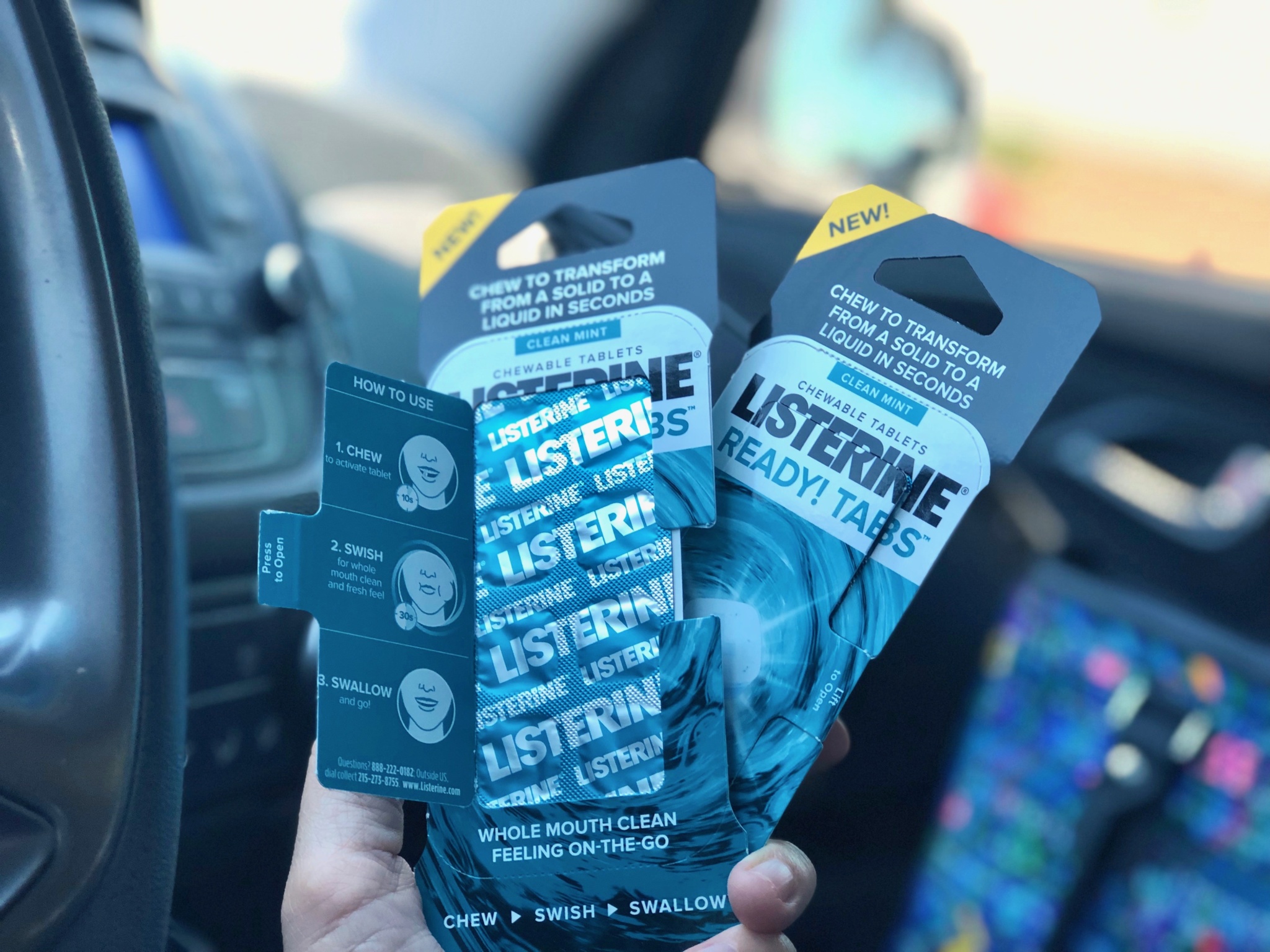 Learn more about the new LISTERINE® READY! Tabs® and grab some at your nearest Walmart.