This shop has been compensated by Collective Bias, Inc. and its advertiser. All opinions are mine alone. #FreschettaFresh #CollectiveBias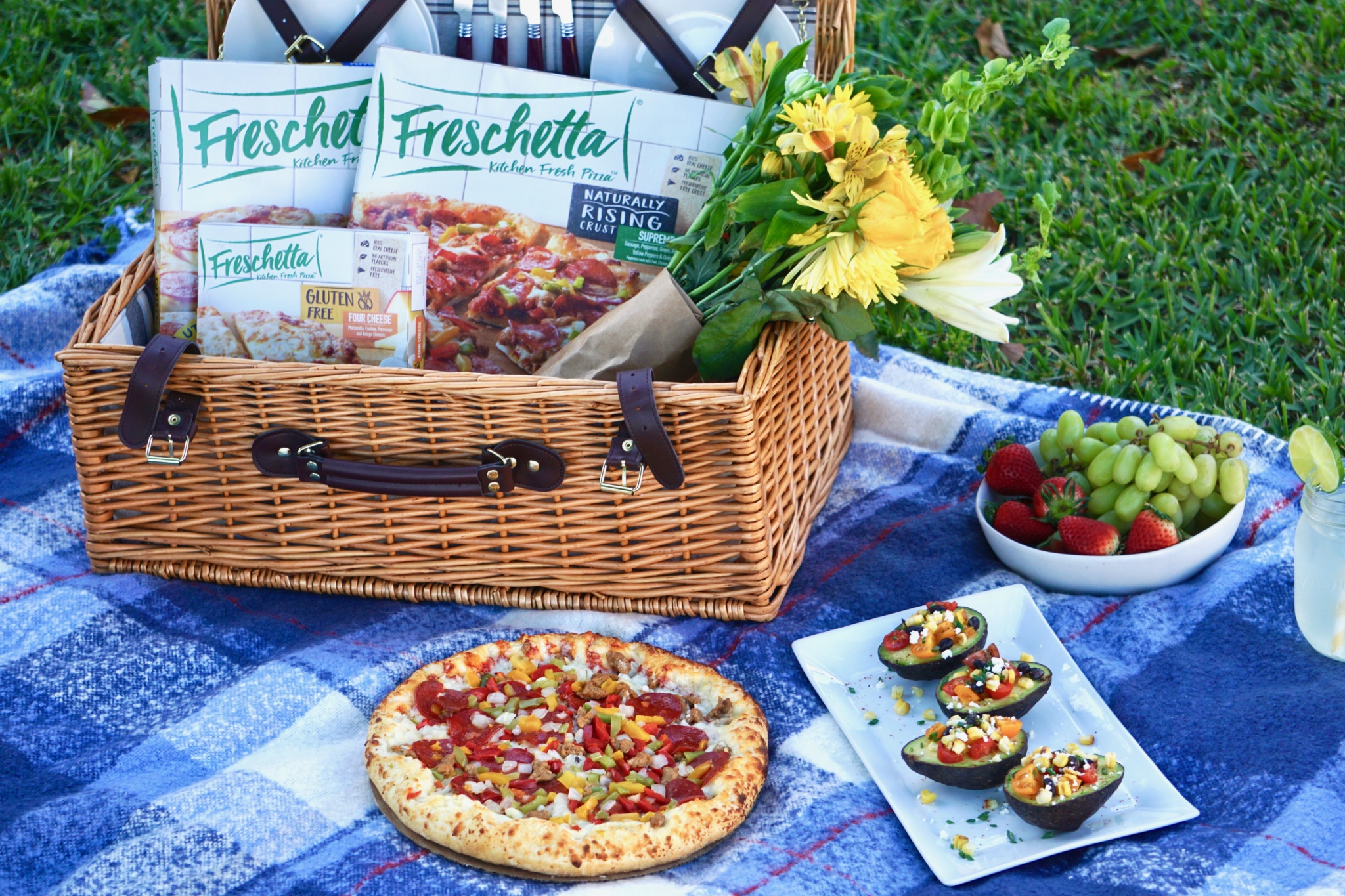 Spring and summer is the perfect time for picnics and al fresco family dining. This week we decided to enjoy a pizza picnic in the backyard. We grilled some frozen pizzas and everyone had a great time so I thought I would share some ideas for a pizza picnic. I have also included instructions for grilling frozen pizza and a delicious avocado and tomato salad recipe that pairs perfectly with pizza.
We love pizza and we love grilling so we grabbed some of our favorite Freschettta frozen pizzas right from the freezer. We had lots of fun spending time together in the back yard grilling pizza and enjoyed a pizza picnic dinner.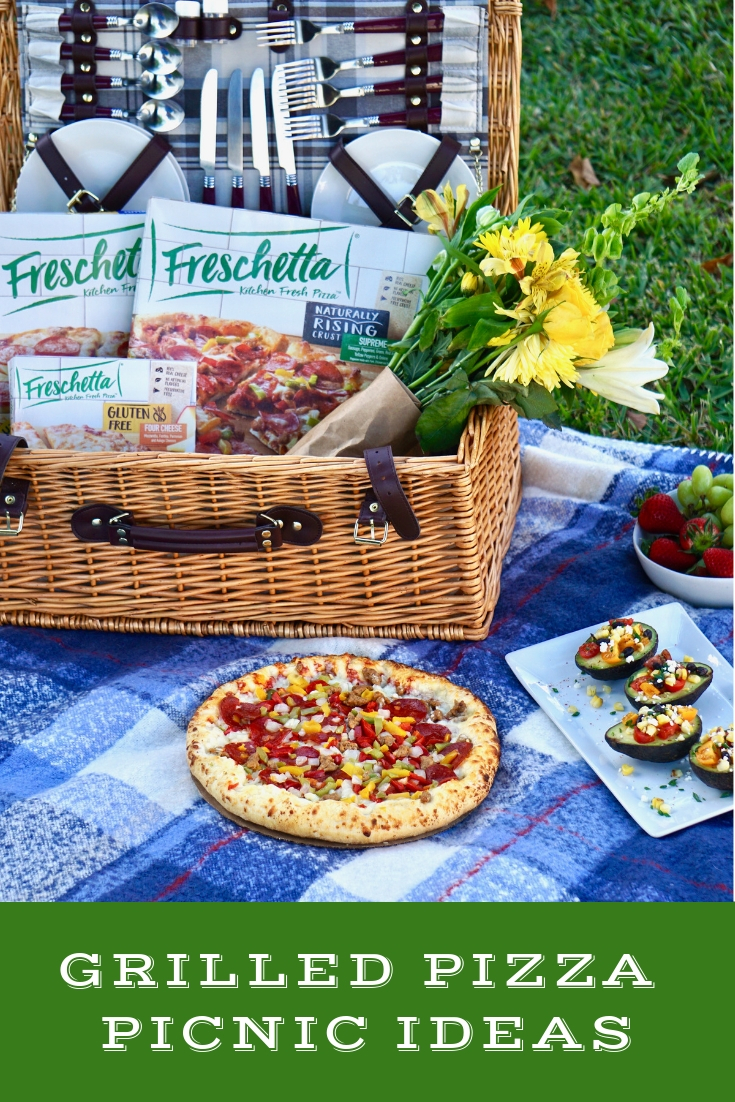 Backyard Pizza Picnic Ideas
Keep things simple.
There's no need to head to the park. Making a picnic right in your backyard can be just as much fun and with a lot less work. And having a backyard pizza picnic is a great way to make dinnertime a lot more exciting!
When you're grilling pizza there's not much preparation or clean up. It's all about enjoying the time together and enjoying the beautiful weather outdoors. The most important thing is simply to choose great pizza and our favorite is Freschetta frozen pizza.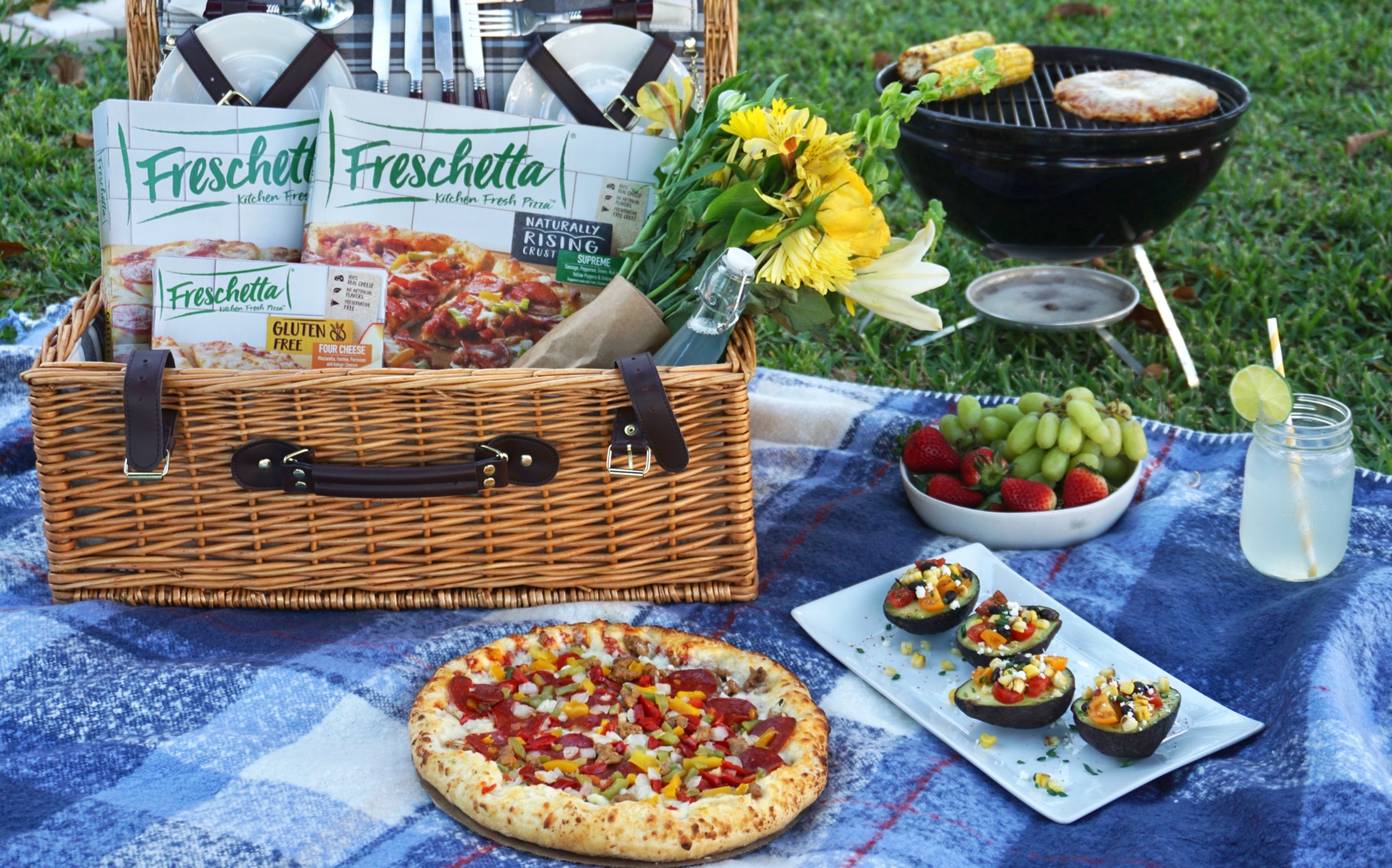 We paired the pizza southwest tomato salad stuffed avocados, which were super easy to make. When I got the pizzas at Publix I also grabbed some Publix old fashioned lemonade. For dessert, we had some fresh strawberries and grapes which we also got at Publix.
Focus on great pizza.
Freschetta frozen pizza is our favorite. It not only tastes better than takeout but it is also better. Freschetta is a scratch-made pizza with freshly shredded mozzarella cheese, vine-ripened tomatoes and premium meats and vegetables, all on top of flavorful sauces and a preservative-free crust.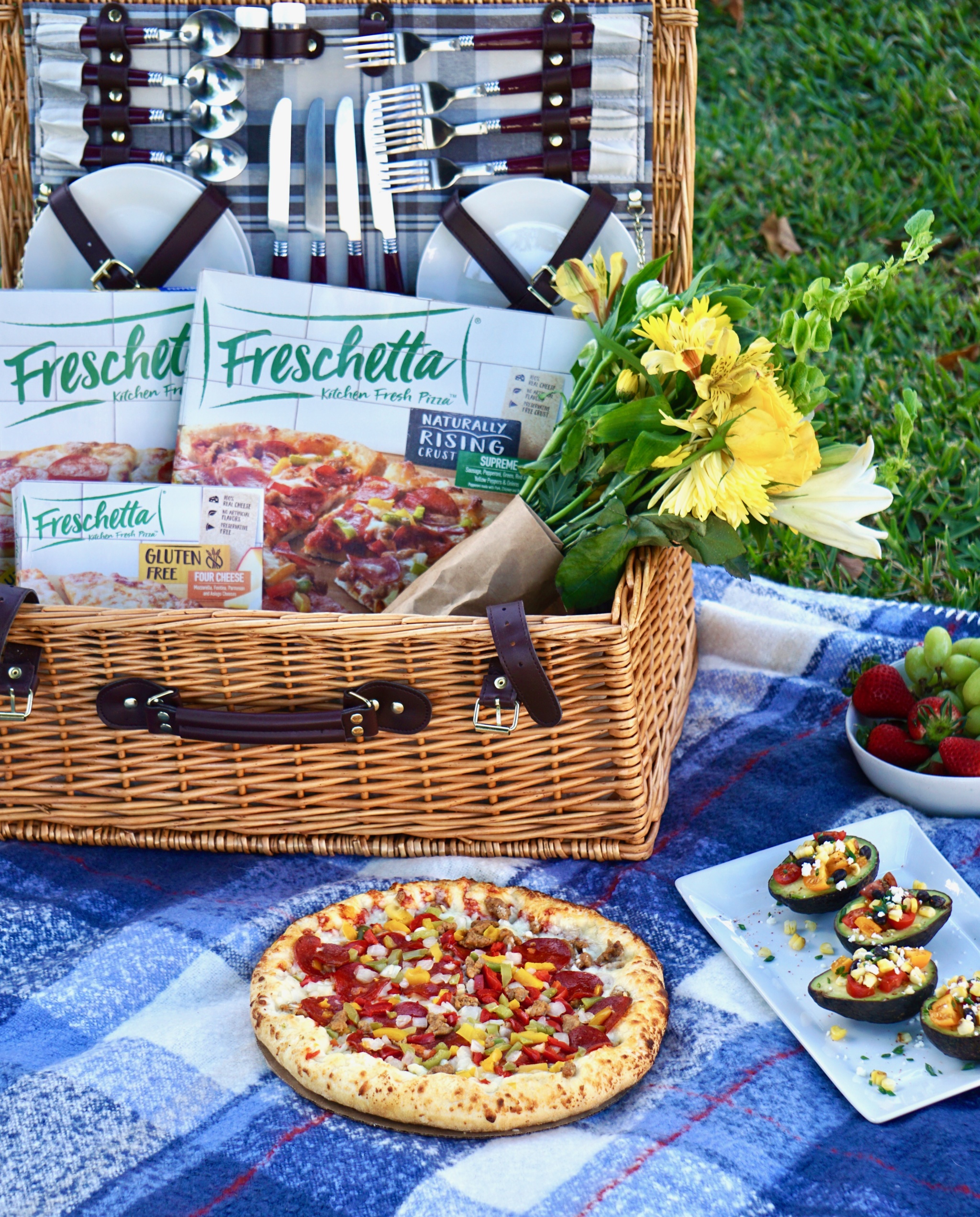 And I also love that it's so much more convenient and affordable to make Freschetta frozen pizza at home instead of ordering pizza.
Make sure there's something for everyone.
At home we all love something different. My daughter's favorite is the Freschetta Naturally Rising Crust Supreme pizza. While my husband prefers the pepperoni and my son prefers cheese pizza. With Freschettta frozen pizzas we can get what everyone wants.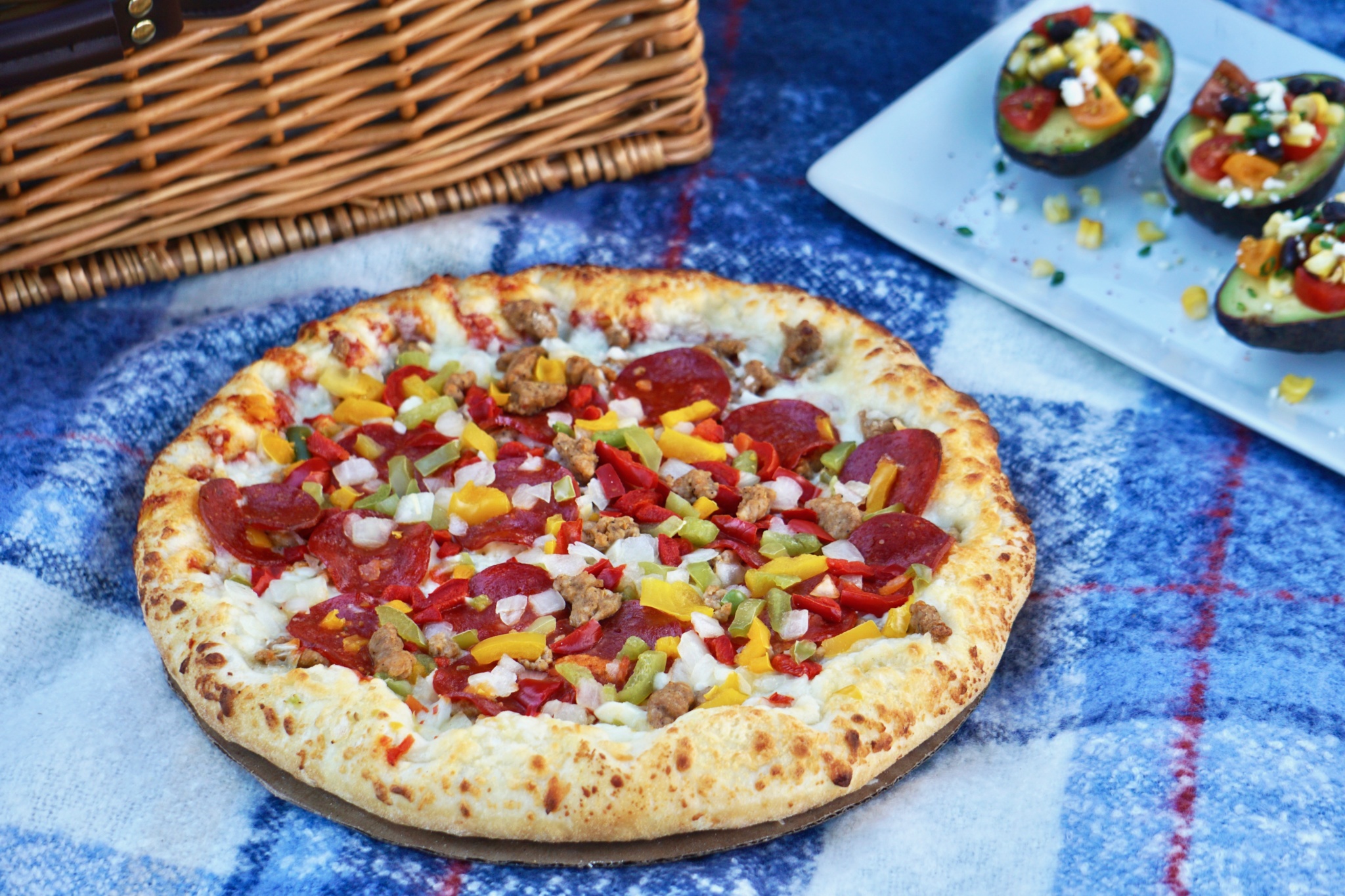 Freschetta's Naturally Rising Crust pizzas are made with dough rises using real yeast and has no chemical leveners. The result is a delicious crust that is crispy on the outside and tender on the inside.
I also love that Freschetta pizza has great gluten-free pizza so we always have a couple of gluten-free cheese pizzas in the freezer. If you have family or friends who can not eat gluten it's simple to pull out a pizza right from the freezer and throw it in the grill.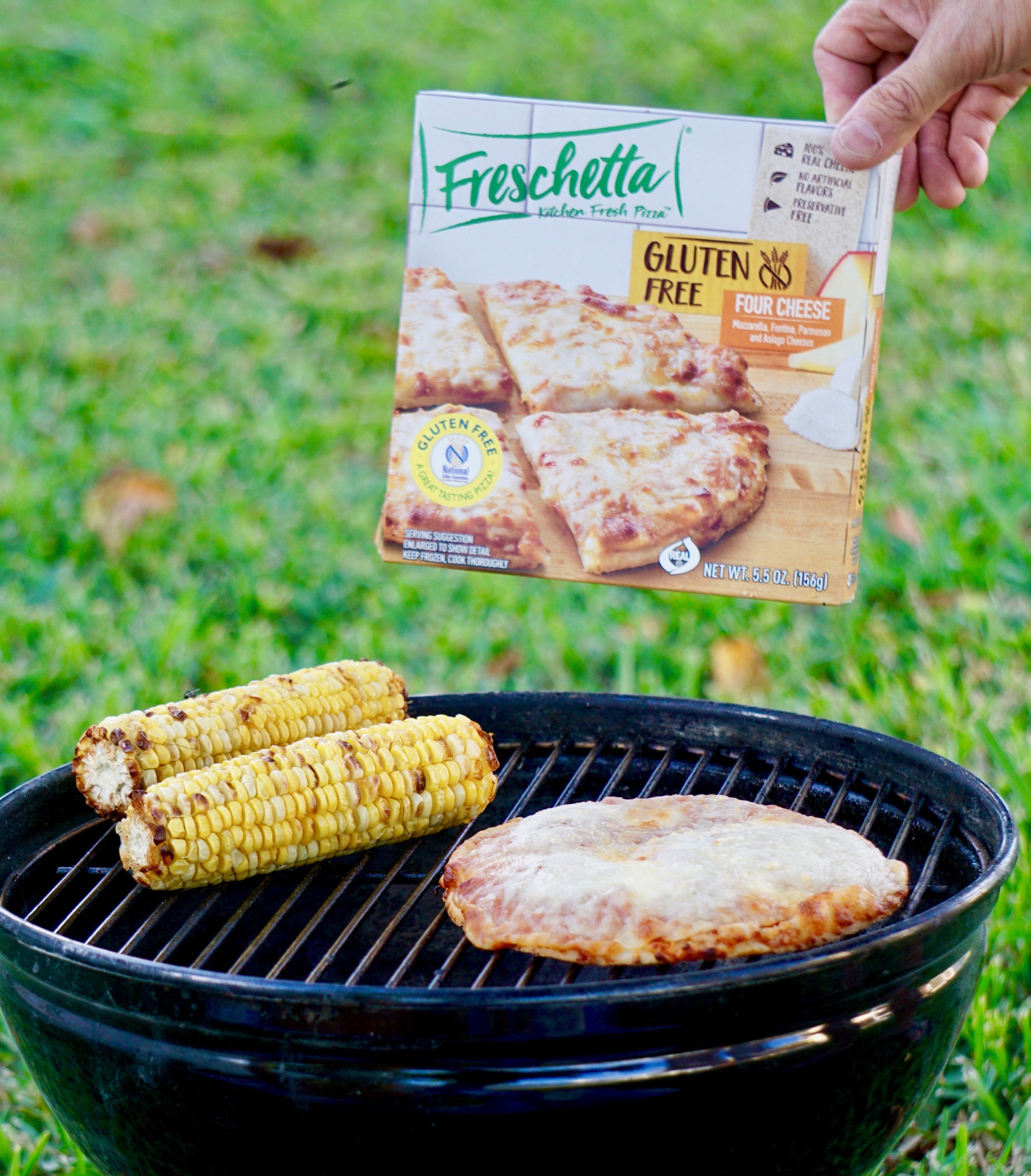 Freschetta Gluten Free is a delicious frozen pizza that just happens to be gluten-free. With a crust as delicious and crispy as traditional pizza, Freschetta Gluten Free is a pizza the entire family can enjoy, so no one feels left out due to dietary restrictions. You can't even tell the difference!
A simple salad makes a great side dish for a pizza and that is why I'm sharing the recipe for a delicious southwest tomato salad stuffed avocados below.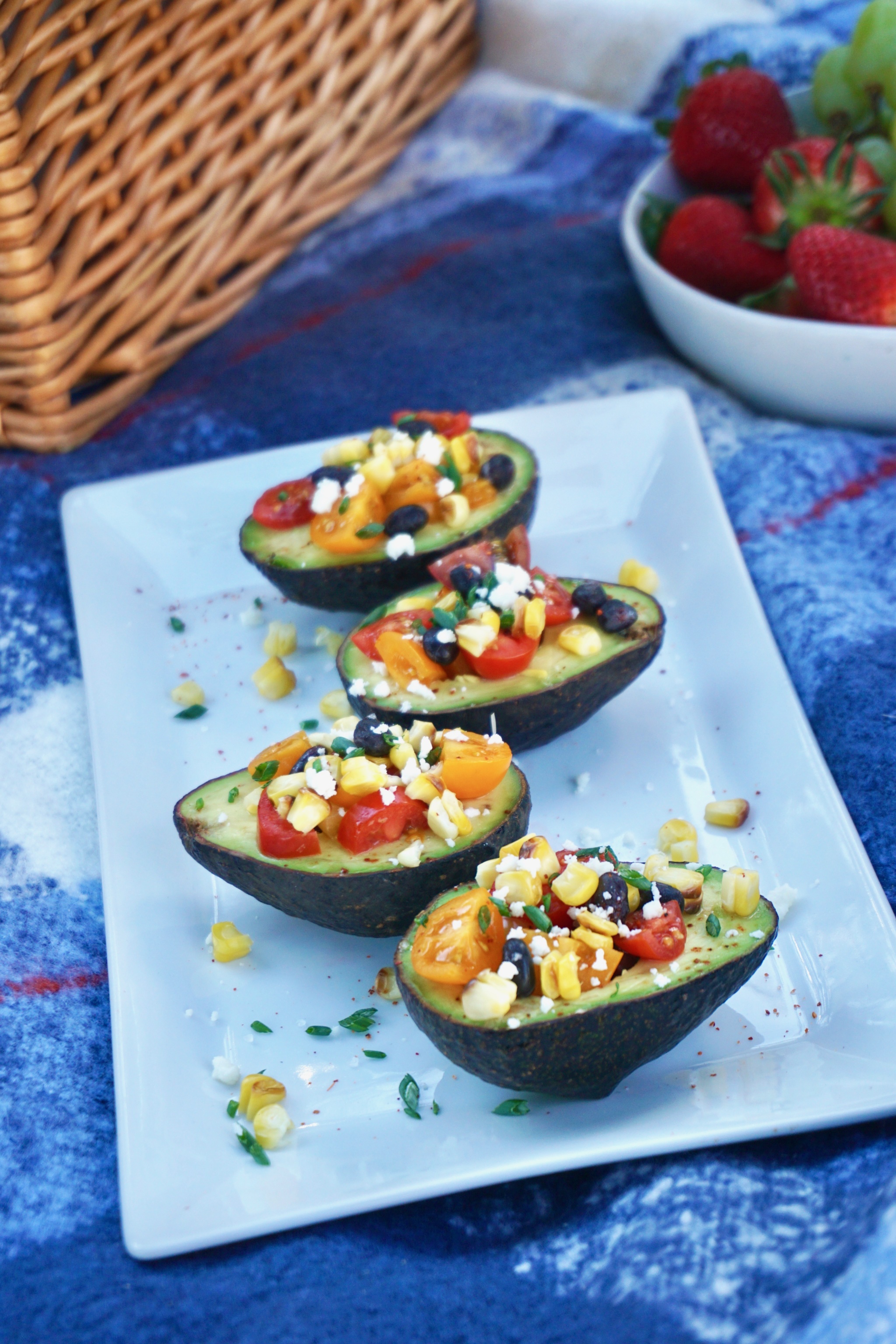 Southwest tomato salad stuffed avocados recipe
Ingredients
3 Hass avocados
1 cup of cherry tomatoes, quartered
2 ears of corn, grilled
1/4 cup black beans
1/4 cup olive oil
2 tablespoons of lime juice
1 tablespoon of fresh cilantro
1 tablespoon chipotle adobo
salt and pepper to taste
queso fresco
chives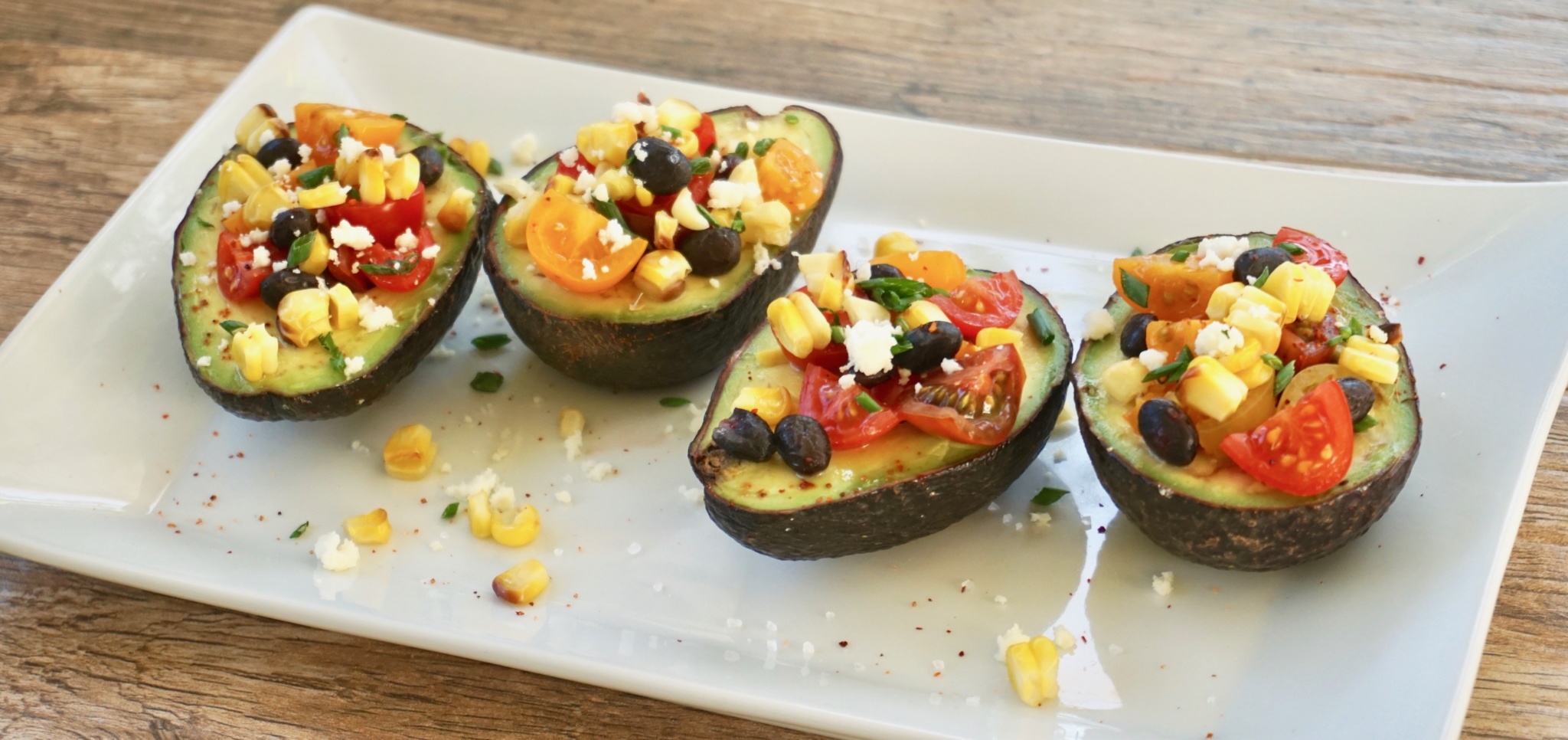 Directions
To make the vinaigrette mix the olive oil, lime juice, cilantro, chipotle and salt and pepper. Set aside.
Mix the tomatoes, grilled corn kernels and the
Cut the avocados in half and remove the seeds. Fill with the tomato and corn mixture and drizzle with the chipotle lime vinaigrette.
Top with crumbled queso fresco and garnish with chives.
How to Grill Frozen Pizza
There's nothing like the taste of grilled pizza, it's so much better than cooking it in the oven in my opinion. I love that smoky flavor that can only come from the grill.
1. For a charcoal grill build a mound of charcoal in the center of the grill. When briquettes are completely white hot, spread the briquettes to the outside circumference of the grill or divide the briquettes in half to each side of the grill, leaving the center of the grill free of briquettes.
2. If you have a gas grill set it to medium indirect heat and preheat the grill until it reaches 400F.
3. Place the frozen pizza in the middle of the grill and close the grill.
4. Rotate the pizza ¼ turn every 3 to 4 minutes closing the lid every time. Check the crust on the bottom at every rotation.
5. Cook until the bottom of the pizza is golden brown. Thin pizza will take less time to cook while thicker crusted pizza will require more time.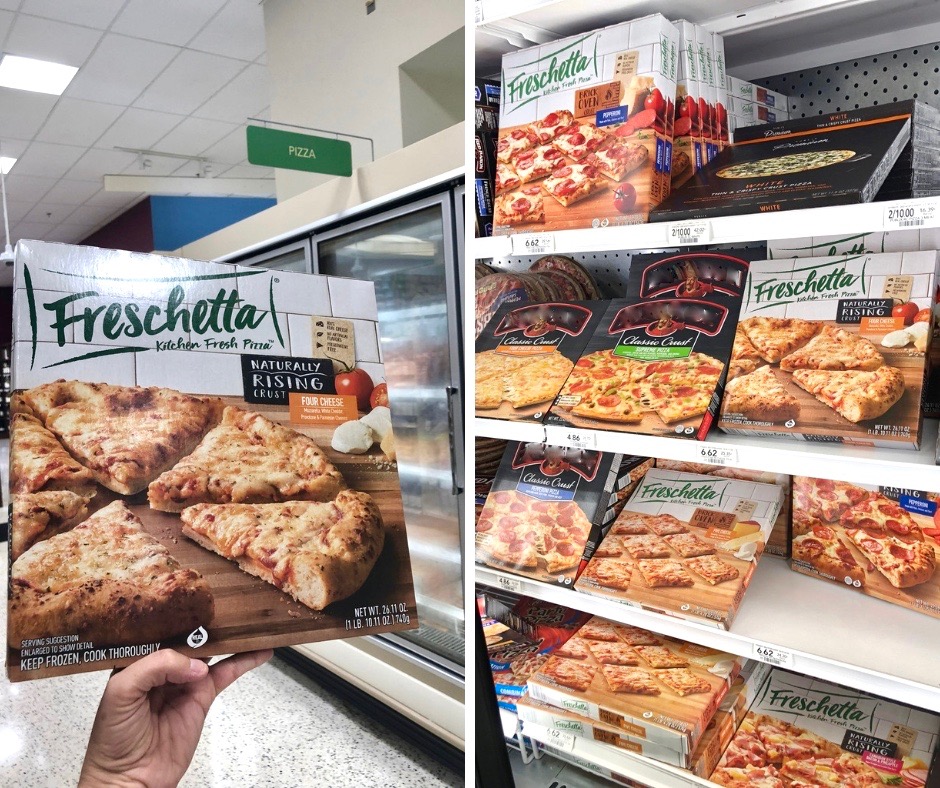 Yes it's that easy! So what are you waiting for? For a limited time only, you can save $1.50 on any ONE (1) Freschetta® Pizza at Publix by clipping the offer (be sure to click on the "Frozen Food" filter).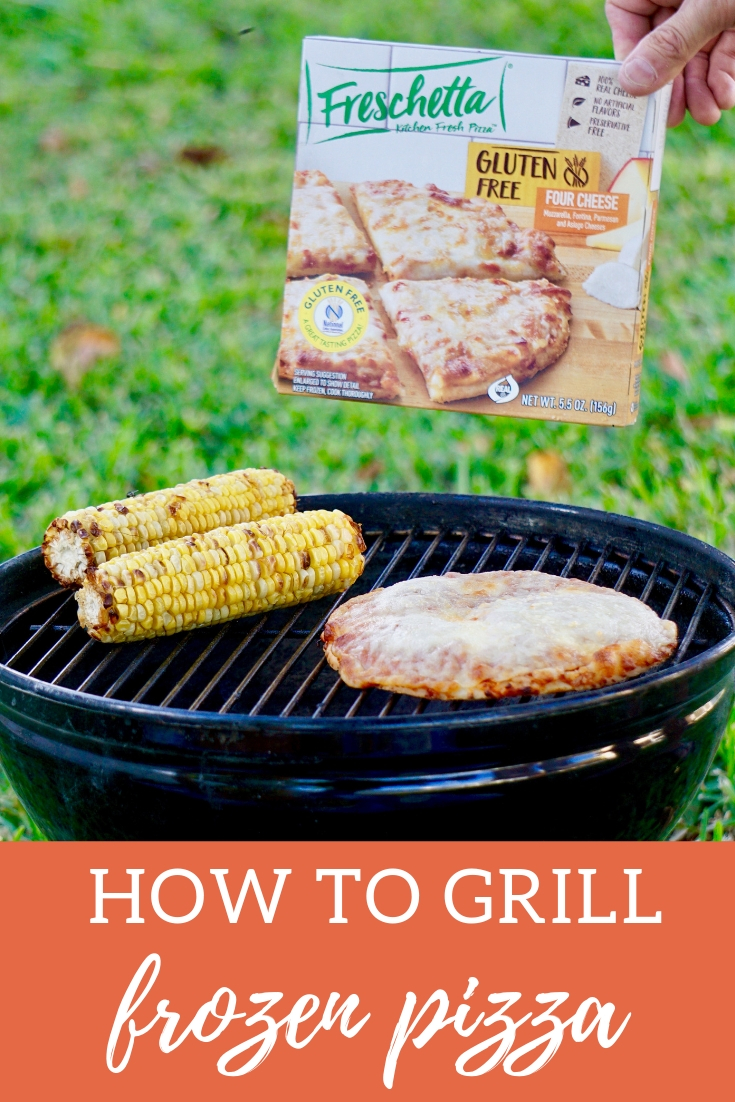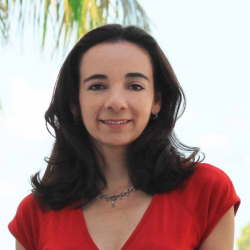 Latest posts by Paula Bendfeldt-Diaz
(see all)