This shop has been compensated by Inmar Intelligence and Colgate-Palmolive®. All opinions are mine alone. #FeeltheJoyofClean #staycleanstaybubbly #softsoappartner
Self-care and taking time for yourself is very important and more so during the holidays. These tips for self-care during the holidays will have helped me reduce stress and anxiety during the holiday season.
Click the image below to add these products right to your Walmart Online Grocery cart.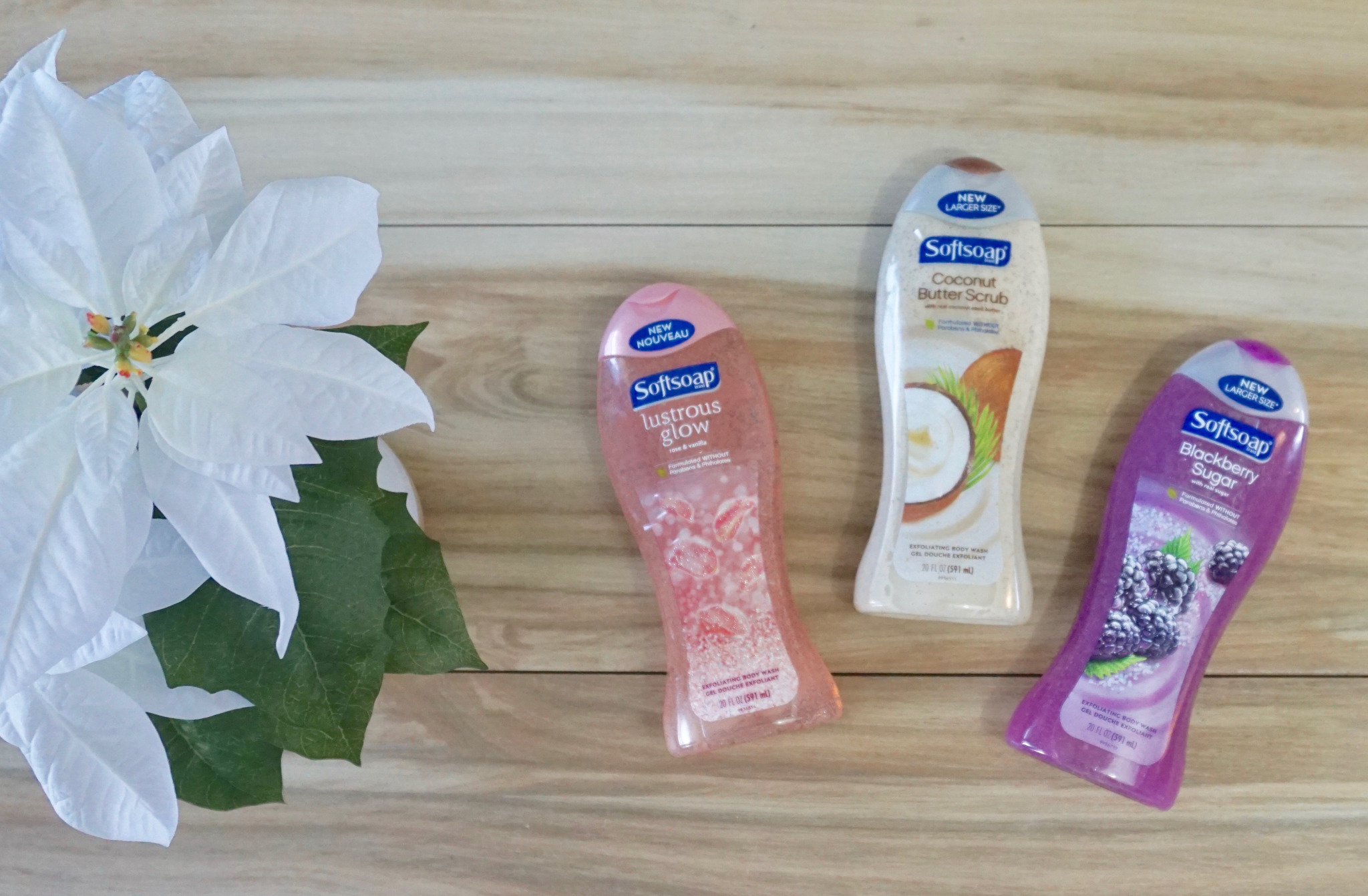 Easy Tips for Self Care During the Holidays
It's hard to believe it but this year is finally coming to an end. The holidays are just around the corner and although I'm excited I also want to make sure that this year the holidays are not a source of stress and anxiety. That is why I'm focusing on simple things that bring me joy. Here are some of my tips for self-care during the holidays.
Focus on what's important
This year has taught me a lot of lessons and the most important one is to focus on what is important for me and my family. When it comes to holidays I'm focusing on creating memories over buying gifts, on enjoying time together, and on self-care.
Take Some Me Time
Self-care doesn't have to be something complicated, you can take me time throughout the day by making small changes in your routine. These add up over time and help you feel more joyful and less stressed over time.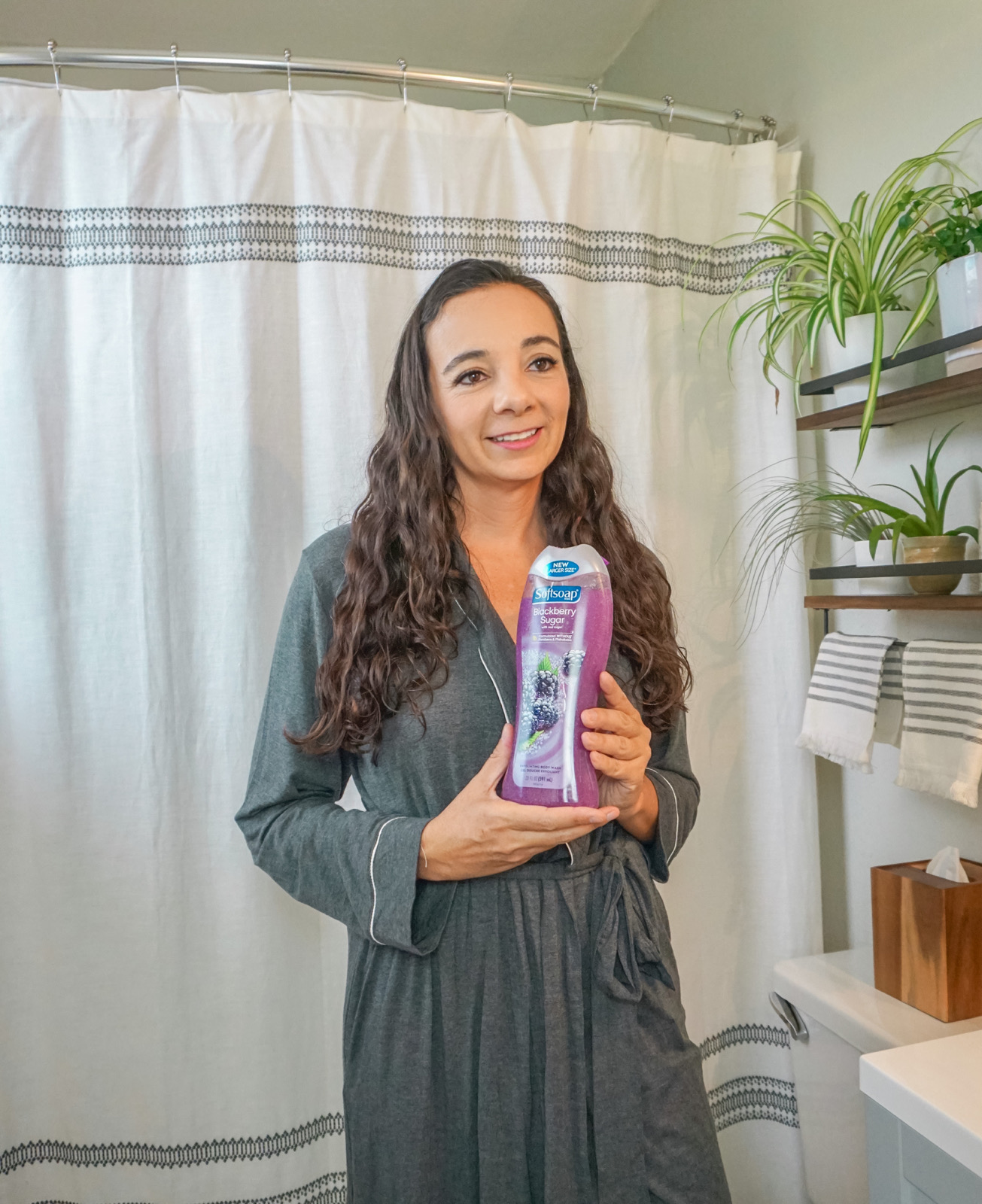 I take time for myself every day and do small things that bring me joy and make me feel recharged and motivated. One of those things I love doing is turning shower-time into a spa-like experience with Softsoap® Body Wash.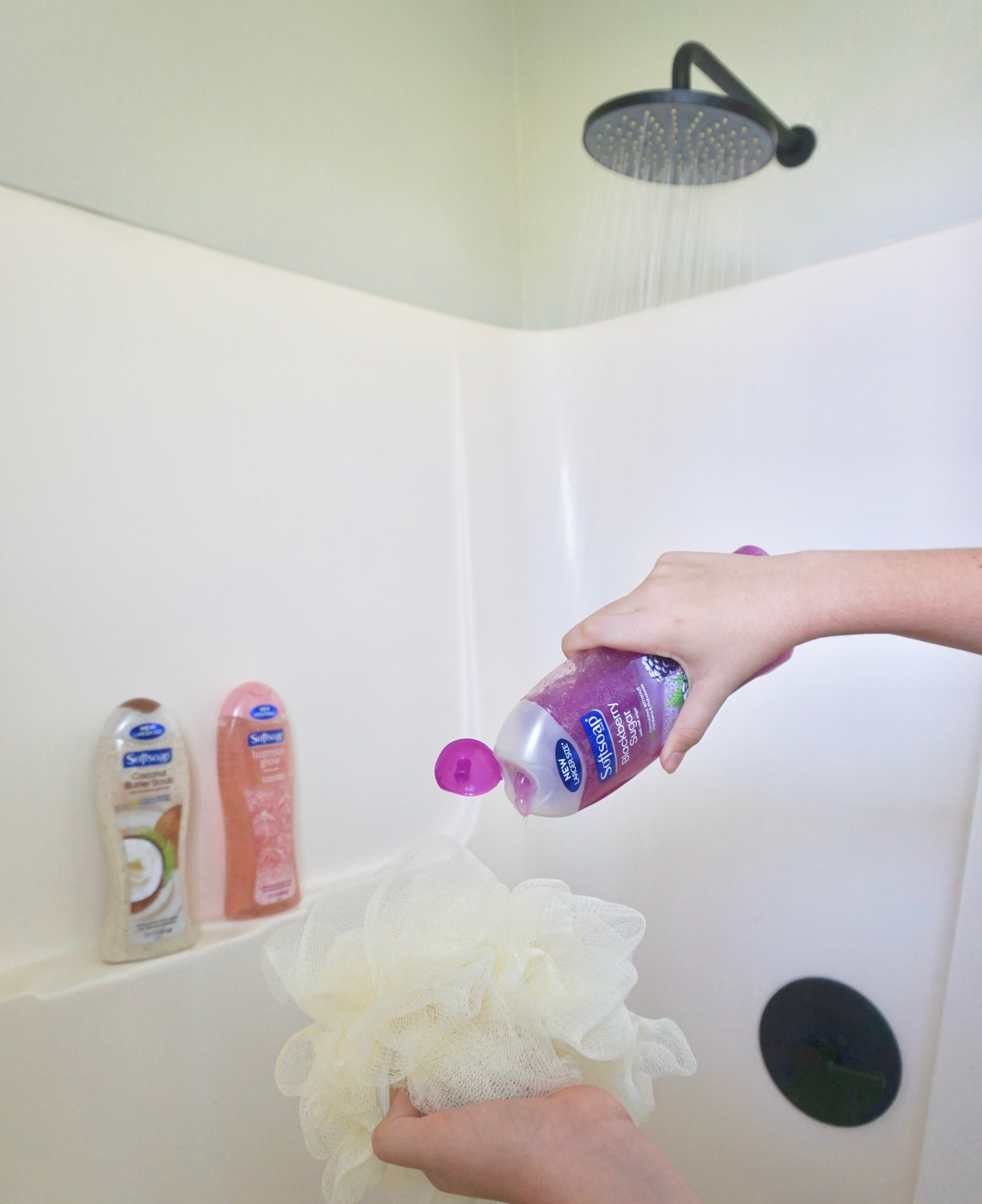 I don't know about you but shower time is a special time for me. It's the perfect opportunity to treat myself because I'm alone and can really disconnect from everything going on around me. And ever since I've been using Softsoap Body Wash Blackberry Sugar my shower time has been transformed into a spa-like experience. This exfoliating body wash contains real blackberry juice and sugar and it has such a luxurious fragrance that really wakes up my senses and transports me to a happy place. Its unique formula has a rich, indulgent lather and is gentle enough to use daily.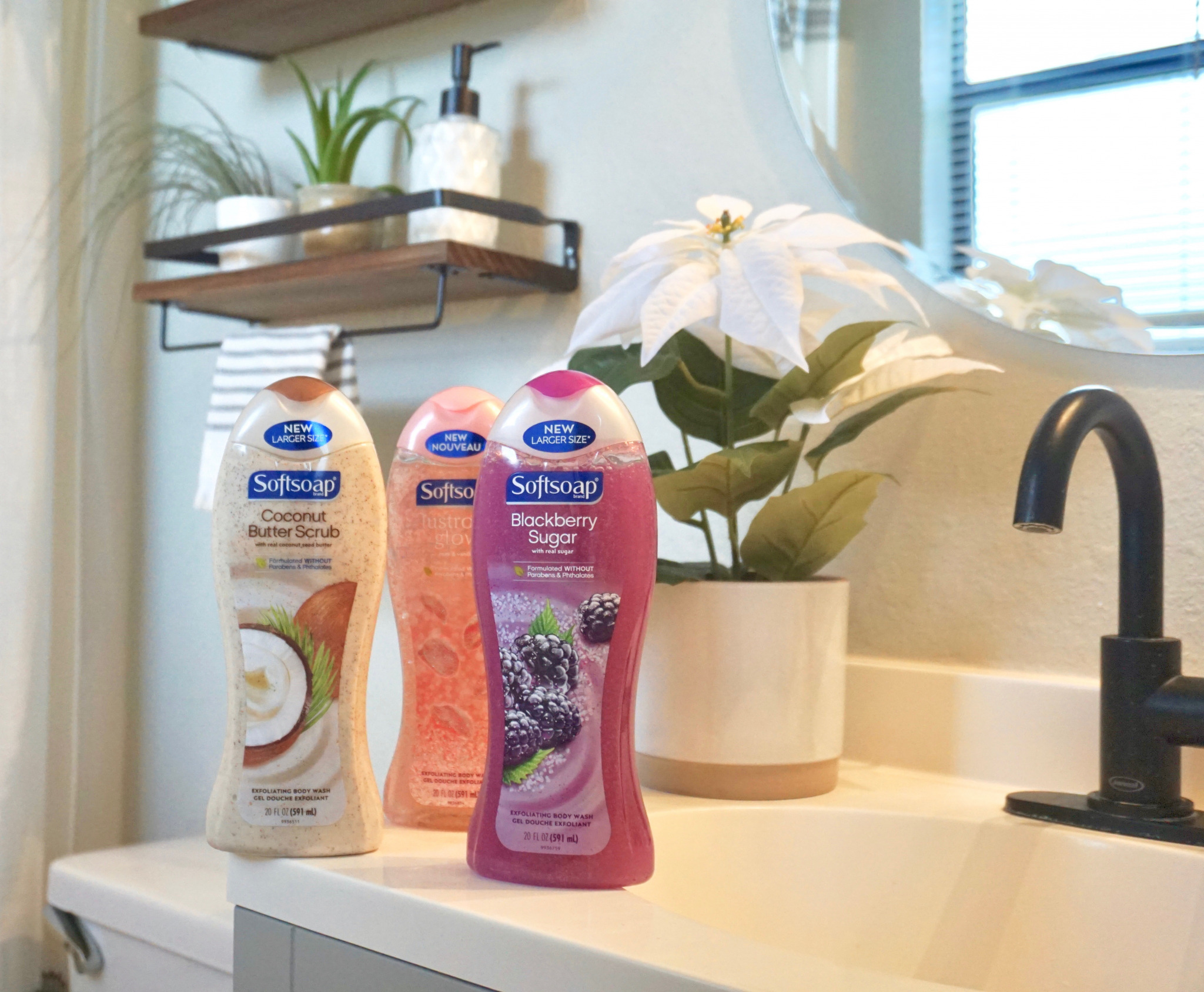 I also love the Softsoap Body Wash Coconut Butter Scrub. Made with real coconut seed butter this body wash is designed to gently exfoliate and retain your skin's natural moisture. It smells so good, it's like being transported to a tropical island and it leaves my skin feeling so soft!
When I want to feel pampered I use Softsoap Body Wash Lustrous Glow Rose & Vanilla. The fragrant, rich lather, and exfoliating properties along with the delicious rose and vanilla scent leaves my skin feeling soft and glowing.
Disconnect
For me, the best way to destress and recharge is by spending time outdoors. Find what recharges your energy and make sure you set some time in your busy holiday schedule to do that. Whether it's hiking, biking, watching holiday movies with your family or working out, put some time in your calendar to do things that bring you joy and make your feel energized.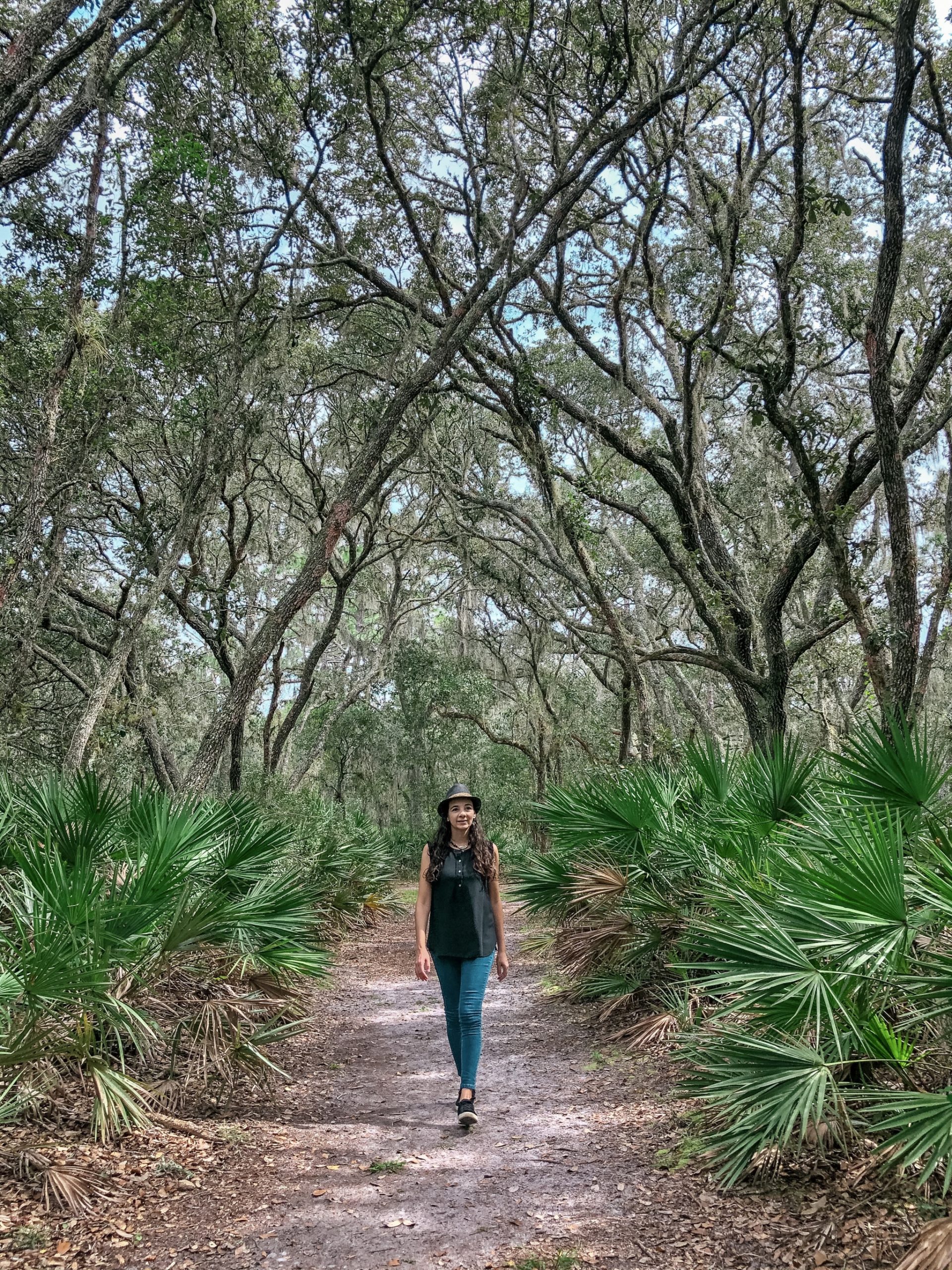 Treat Yourself
I feel that the biggest reason why we tend to feel stressed and burned out during the holiday season is that we fail to make time for ourselves. We're so busy running around buying presents, decorating, cooking, and worrying about the money that we don't pause and take care of us.
Treating yourself to something that makes you feel good makes a huge difference in how you feel. When I want to treat myself I go for something that is easy and will make me feel great without making me feel guilty afterward. I have found that although a shopping spree, a full day at the spa, or indulging in my favorite chocolate bar makes me feel good sometimes I also end up feeling guilty because I spent too much on stuff I didn't need or ate too many calories and now feel sluggish.
This holiday season I'm treating myself to my favorite Softsoap Body Wash varieties. I love that Soft Soap® Body Wash comes in a great variety of scents and my favorite are the body wash scrubs. They help me turn those few minutes I spend in the shower into a rejuvenating experience at the same time using a product that helps my skin retain it's natural moisture. And all Softsoap Body Wash products are formulated without parabens and phthalates, which is a huge plus for me!
Simplify
Through the years I have learned to simplify when it comes to the holidays. I no longer care about what other people think but only about what my family and I enjoy doing. I have simplified everything from my holiday decor to my gift list and I've found that for me less is more. Simplifying also reduces stress and makes everything I love about the holidays, from decorating and cooking to gift giving so much more enjoyable!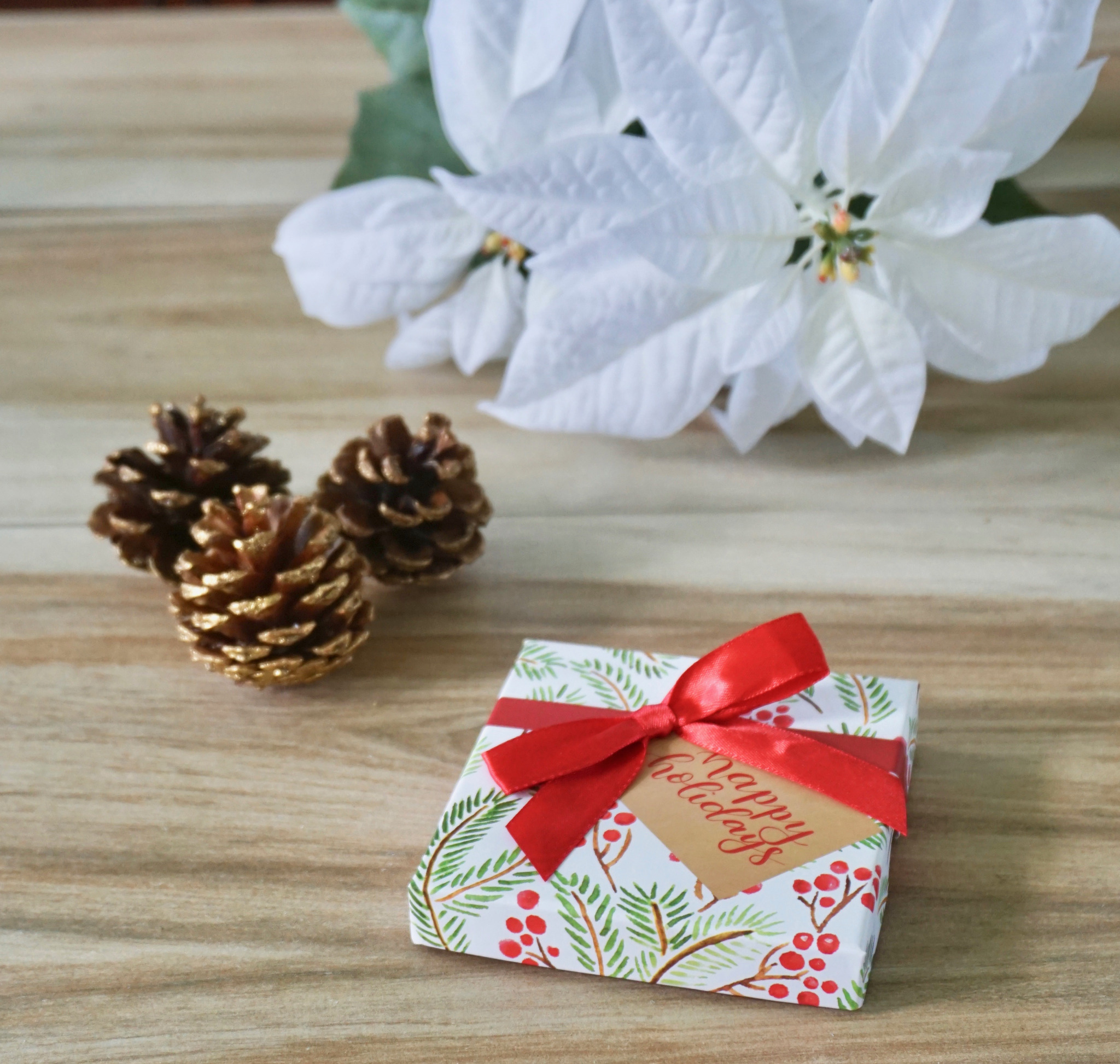 I'm simplifying gift-giving by reducing gift shopping to a minimum. For my close family members, I am focusing on gifting experiences and for everyone else, I'm getting gift cards. This has turned gift-giving into something enjoyable versus something stressful.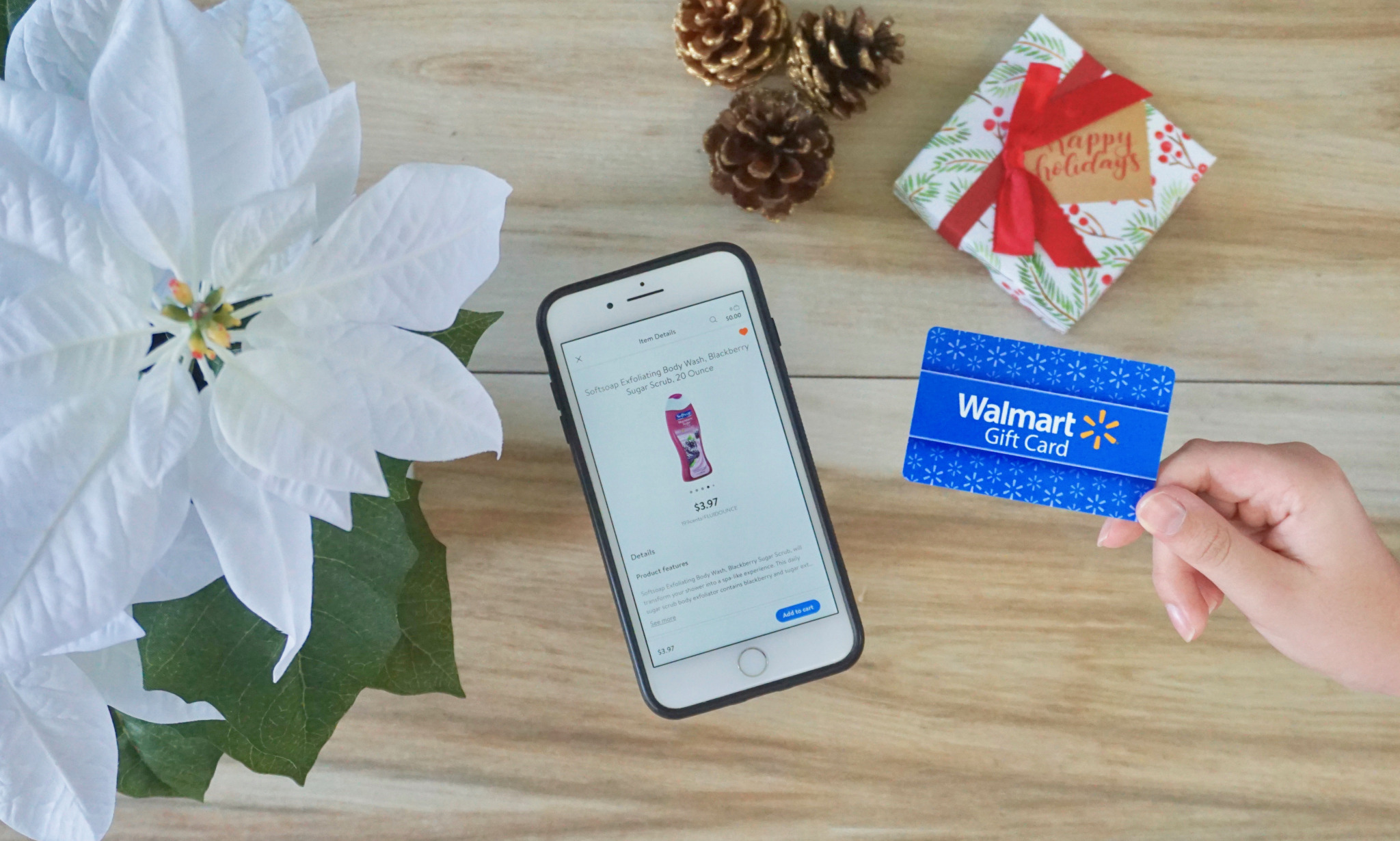 I picked up my favorite Softsoap Body Wash varieties at Walmart along with some holiday decor items to set the mood and surround myself with some holiday cheer. I love that I can order them online and pick up at the store, it's so convenient and stress-free. And right now you can earn $.75 cash back on any size SoftSoap® Body Wash on ibotta.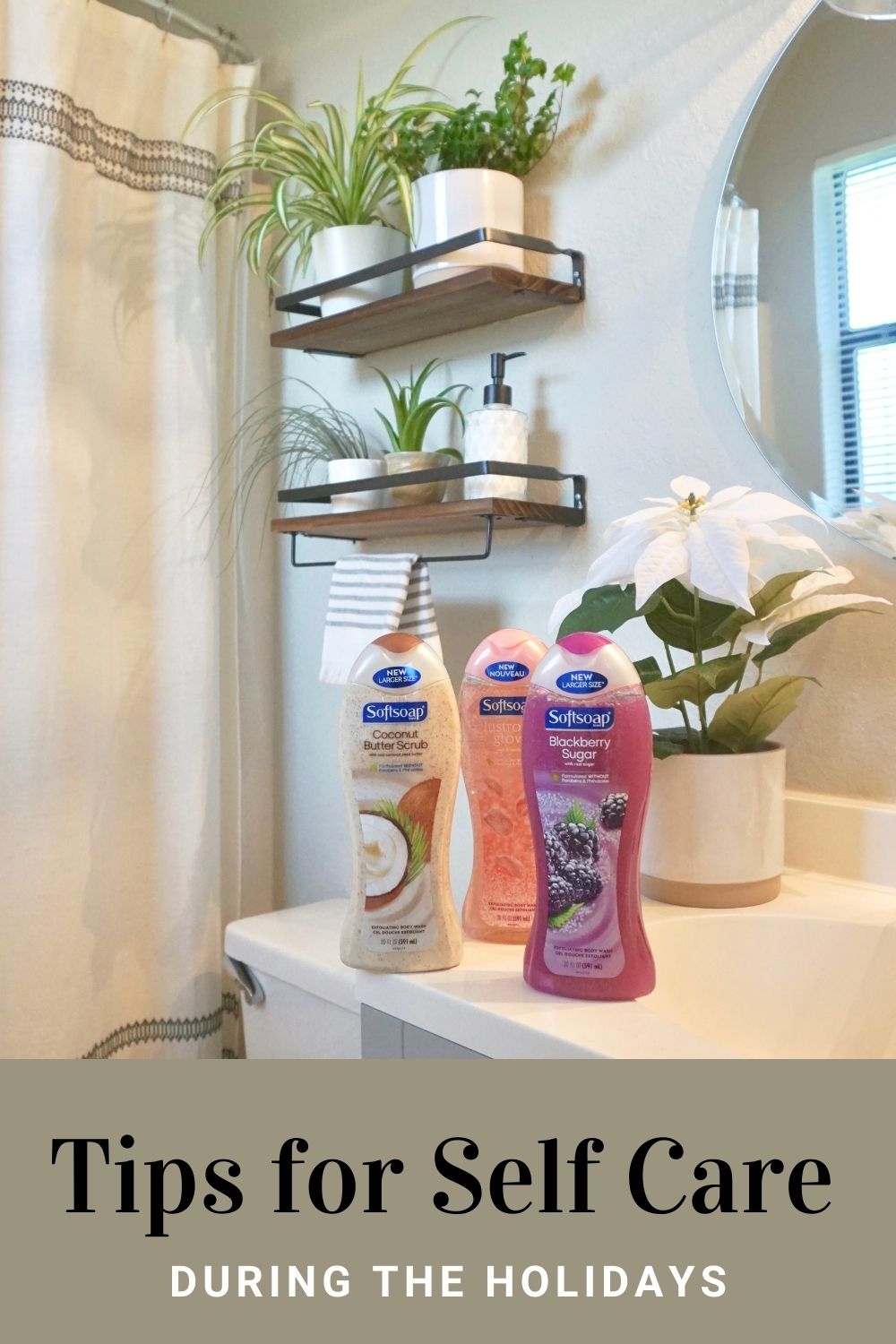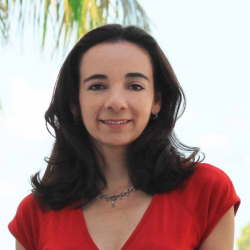 Latest posts by Paula Bendfeldt-Diaz
(see all)