Has your child outgrown their nursery? Are you itching to get started on creating the perfect child's bedroom? It's an exciting time, but it can be a bit overwhelming, especially if you're not a DIY expert.
Here's a few tips to help you get started on redecorating and transforming your child's bedroom.
Decorating the walls
No doubt the walls in the nursery are going to need changing from cute baby to cool kids' décor. If you're a complete novice with decorating, don't worry you don't need to do it all yourself. Hiring a decorator can save a lot of time and stress. If this is the first time you've hired a decorator, then it's a good idea to use an online guide to check the cost to wallpaper rooms or repaint them. This will give you a good idea whether you're being quoted a fair price.
Furthermore, make sure to add some personal touches – for example, you can decorate one of the walls with some pictures and posters. Or, you can print some photos yourself – don't hesitate to search for photo coupons at websites like couponninja.com and make your DIY project inexpensive.
Of course, you'll still need to choose a color scheme or wallpaper pattern. If you pick a theme based around one or two colors, this will give you something to design the rest of the room around.
Choosing a new bed
Kids beds come in a fantastic array of shapes and sizes, so it can be hard to pick just one! Although it can be tempting to pick the most elaborate version, it's best to measure the room first. You'll need to make sure there's enough space to fit the bed as well as any additional furniture and toys.
Cabin beds or high-sleeper beds with additional storage underneath are a great idea. Many incorporate drawers and shelves, but you may decide that one with a study desk and spare fold out bed underneath will be more useful in the long-term.
It is unlikely that the old mattress will fit the new bed. Therefore, after buying a new kid's bed, you will start looking for a new mattress. For most parents, this is not easy, and they find this choice difficult. Most mattresses have a life span of 6 to 8 years, depending on the quality and type of mattress. Over time, the materials lose their firmness and shape, and your child will not get enough support for comfortable sleeping. Therefore, it is essential to know how often you should replace the mattress for your kid. More information you can find in this article. It will be helpful to all parents without exception.
Make space for play
Whether it's a corner for creative crafts, or a play tentplay tent for imaginative adventures, it's a good idea to include a space for play. Adding lights in and around the tent can create a brighter space and allow creativity to flow freely. However, electricity can be dangerous around children, which is why it's important to consider installing these lights with the help of an electrician, such as an electrician in Naperville. They'll ensure the safe installation of these lights, allowing your kid to have more fun.
If your child loves dressing up, then use a toy chest as a dressing up box. Wall mount a full-length mirror, making sure it's at their level so they can see themselves in their outfits. If they enjoy painting, pop a small easel and apron in the room, and create a gallery of their artwork on the bedroom walls. And if your child is a bookworm, how about creating a reading corner lined with easy to access bookshelves and a comfy chair or beanbag?
We hope these tips will help you create the perfect bedroom for your child.
Check out some of our other decor posts: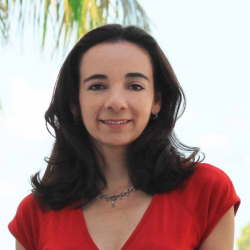 Latest posts by Paula Bendfeldt-Diaz
(see all)