This post is also available in: Español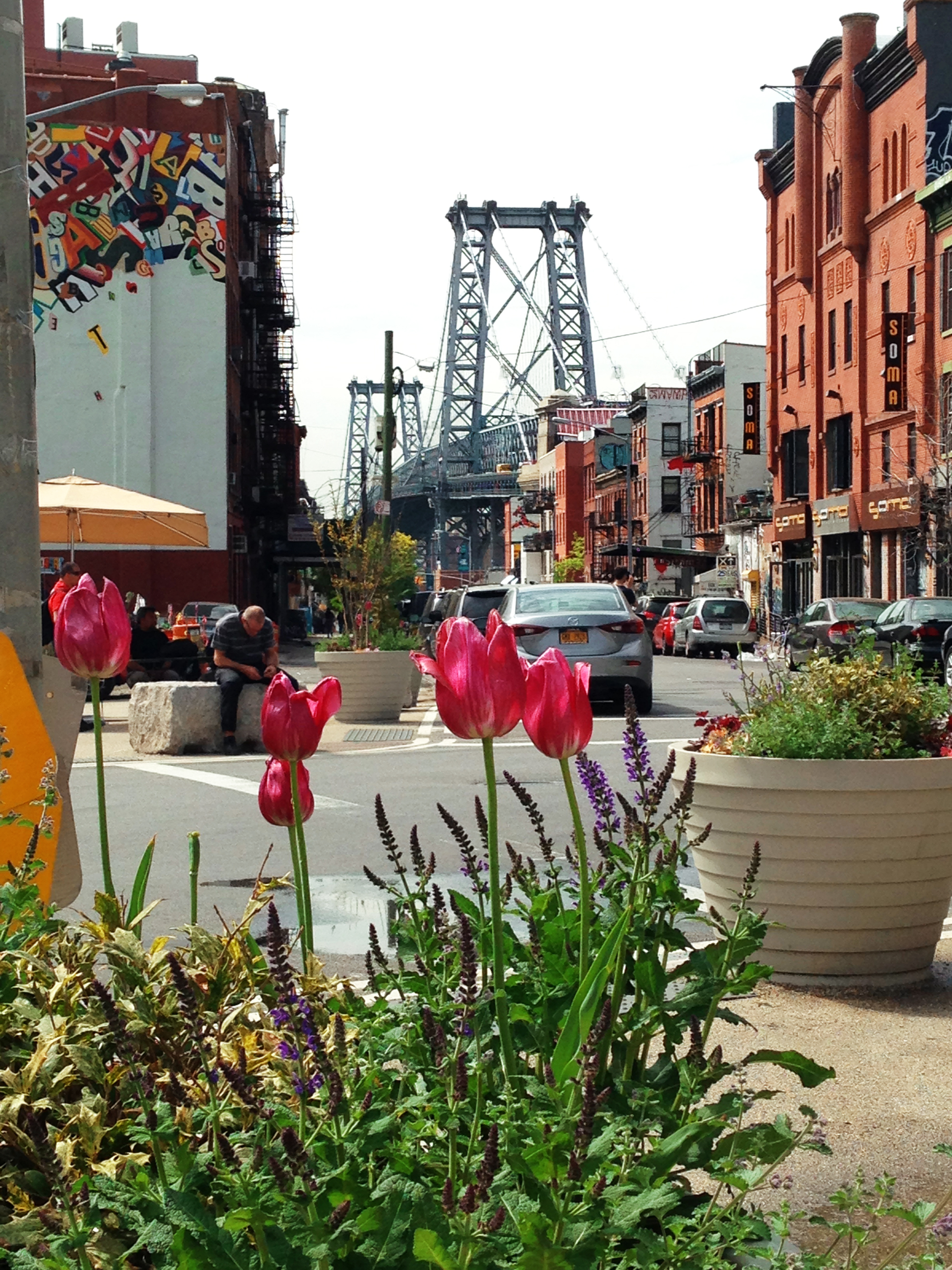 Williamsburg has redefined and renovated itself to become one of the most popular hotspots in Brooklyn, attracting a mix of artists, writers, hipsters and tourists.
Ever since I visited New York City as a child with my family I have been fascinated by it. Its architecture, it's urban spaces, its multicultural, multilingual and multicolored people are such a stark contrast to my own home city of Guatemala.  But my real love affair with this city began after I spent two summers during my college years.  For many years after that I was not able to visit but since I moved to the United States I look for any excuse I can to go back.
For the last couple of years my best friend and I have made New York City our meeting place, he flies in from Guatemala and I fly in from Florida and we spend a few days walking the streets, going to the opera, trying out new restaurants and talking.  But staying in Manhattan can get quite expensive so on our latest trip we decided to experience a different side of New York, as well as save some money, and instead of staying in Manhattan we spent a few days in the Greenpoint and Williamsburg neighborhoods in Brooklyn.  To make this experience even more interesting we booked a loft through AirBnB.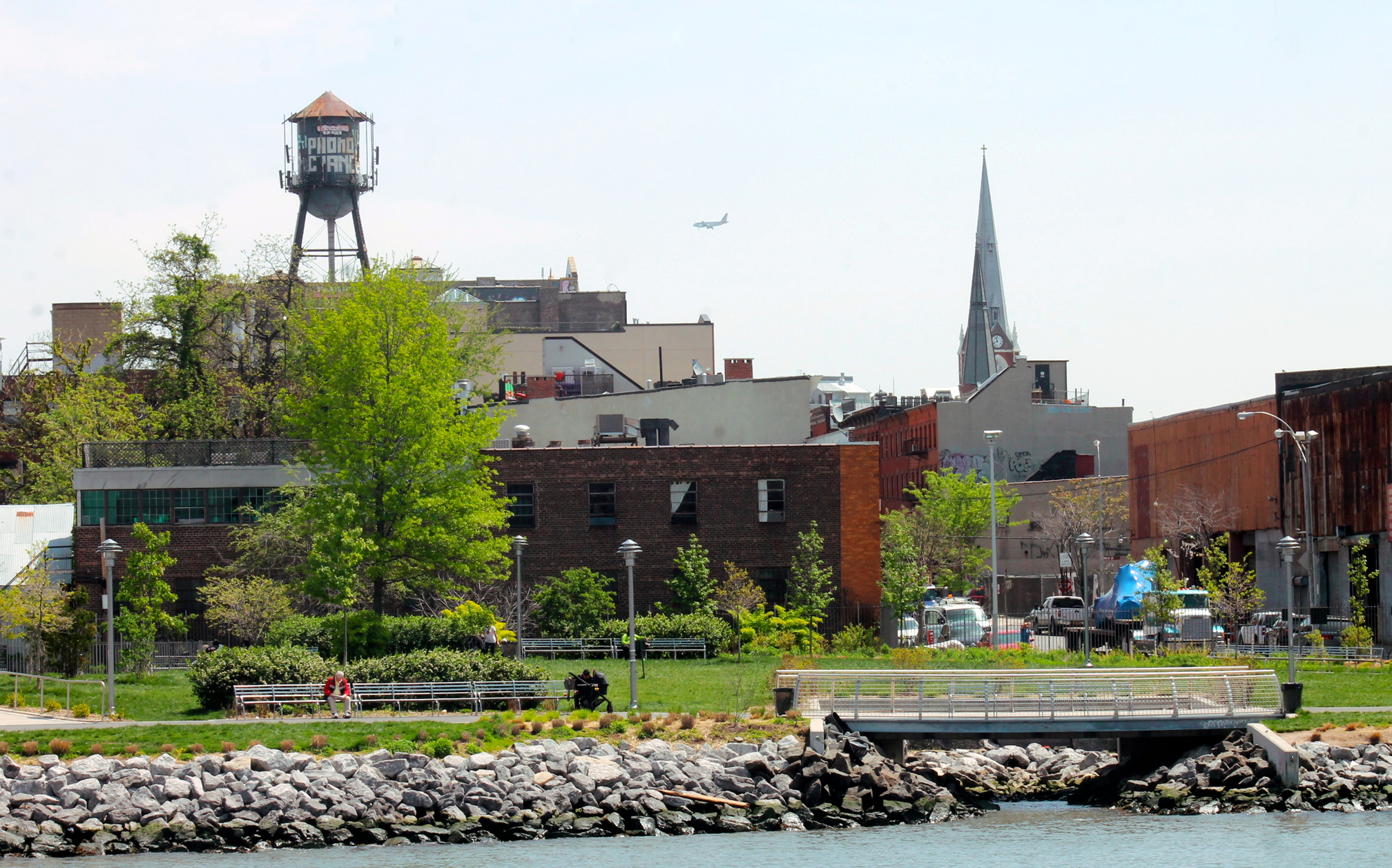 The loft on the 4th floor of a renovated Eberhard Faber pencil factory, the home of an artist and DJ, was hip, cozy and interesting all at the same time.   If you got close enough to the window that opened out into a fire escape filled with potted plants you could even see the East River just half a block away.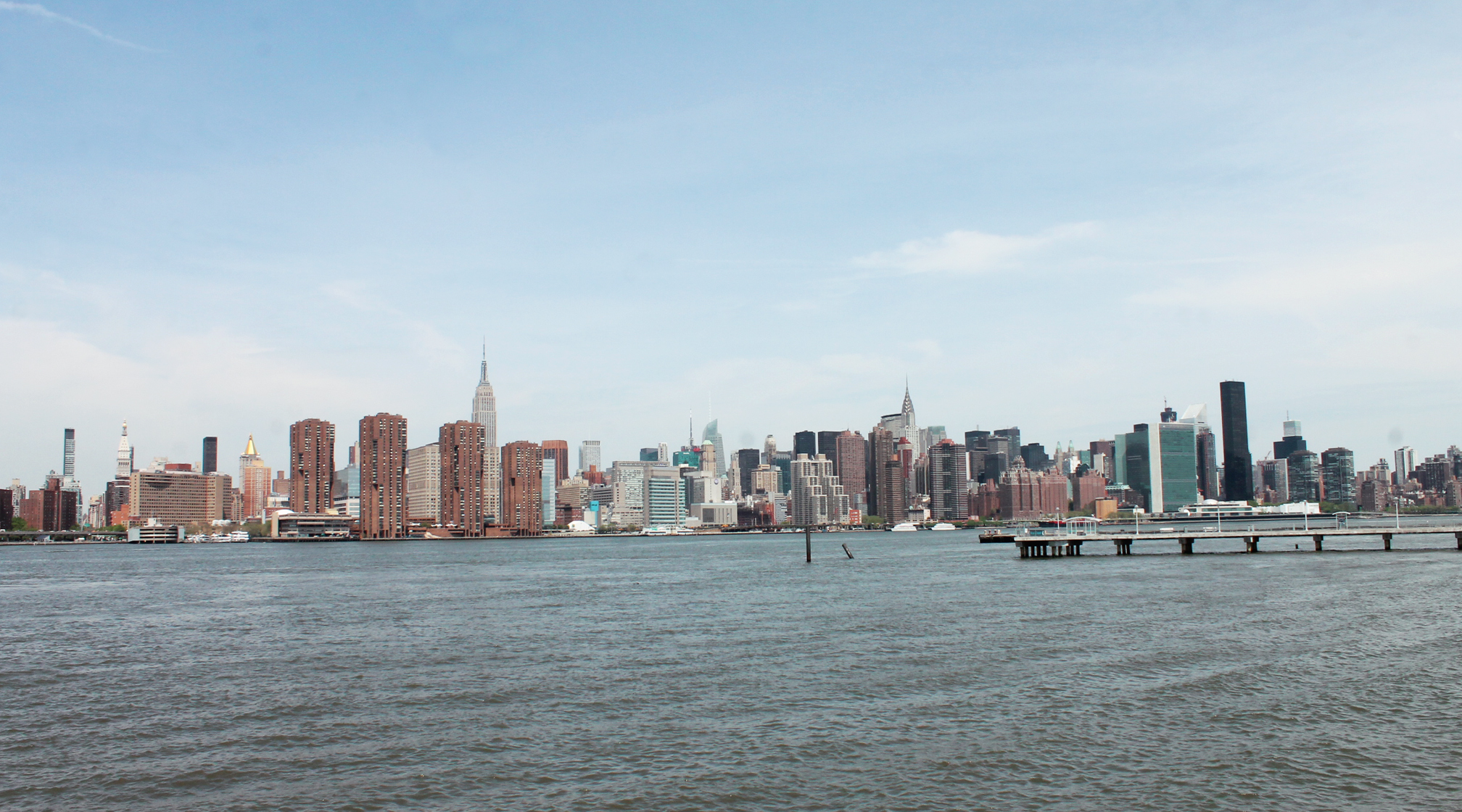 After settling in I decided to take a stroll and get to know the neighborhood.  I walked down Kent street towards the water where the 1.6 acre Transmitter Park looks out into the East river. Squeezed between industrial buildings this small park has walking paths and benches and provides beautiful views of the Manhattan skyline.   A long pier stretches out into the East river from the Kent Street side of the park and from there the views of Manhattan and Brooklyn are spectacular.
After my stroll in the park I headed south on  Frankling Avenue, Greenpoint's main drag filled with small stores and polish restaurants. I headed to Williamsburg, where the the vibe changed a bit as I left the polish neighborhoods and the once gritty Greenpoint and entered it's hip and artsy southern neighbor.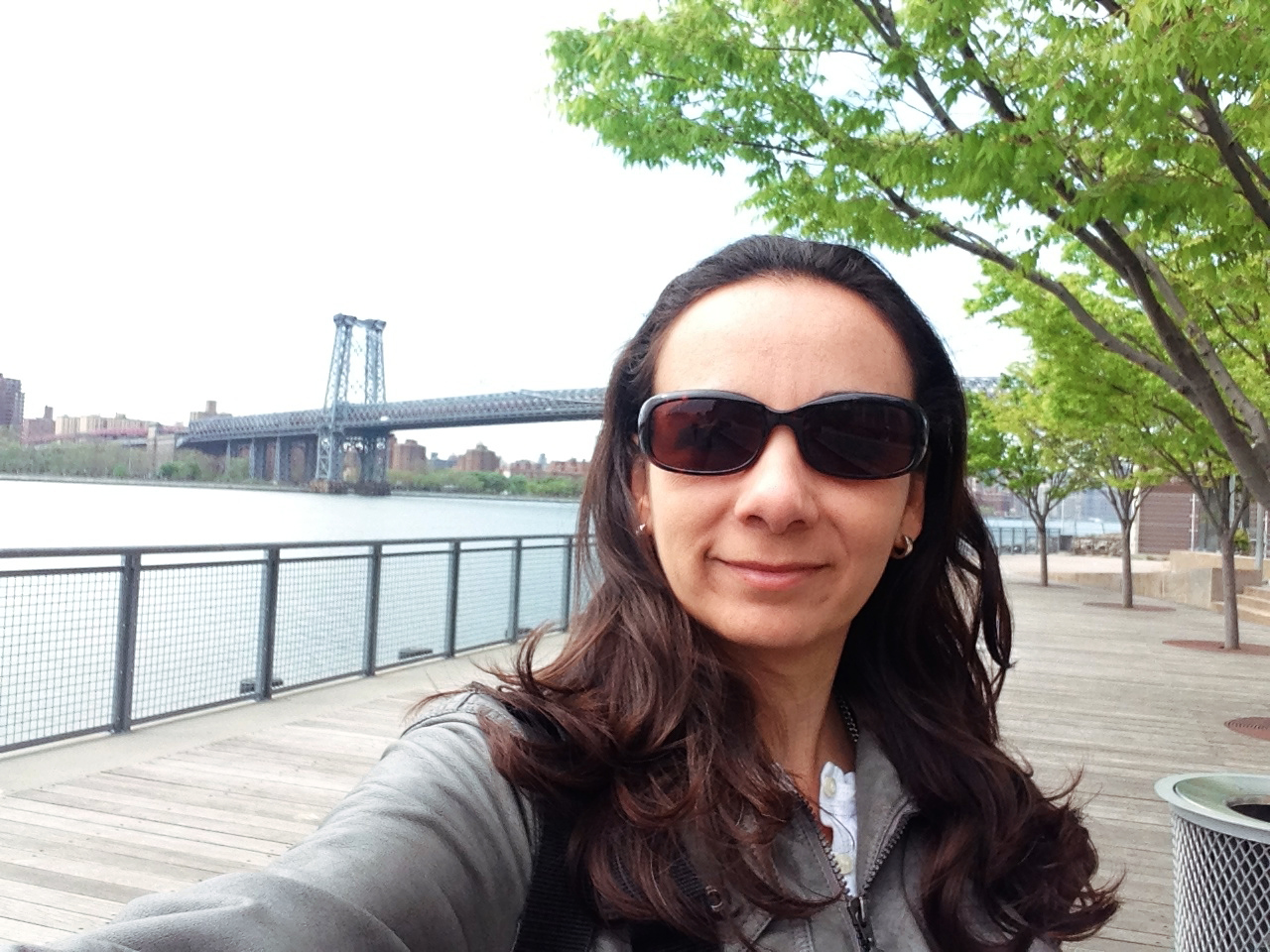 Williamsburg is considered on of the trendiest neighborhoods in New York and certainly in Brooklyn, boasting cool bars and boutiques and record storer where you will have no problem finding vinyl.   Cafés are everyone and people get around on their bikes.  After having lunch in one of Williamsbug's great restaurants I headed to the East River Ferry Station on North 6th St.  Although I did have to wait for about 20 minutes for the next scheduled Ferry to arrive I delighted myself in walking along the promenade and sat on a bench to watch the boats go by.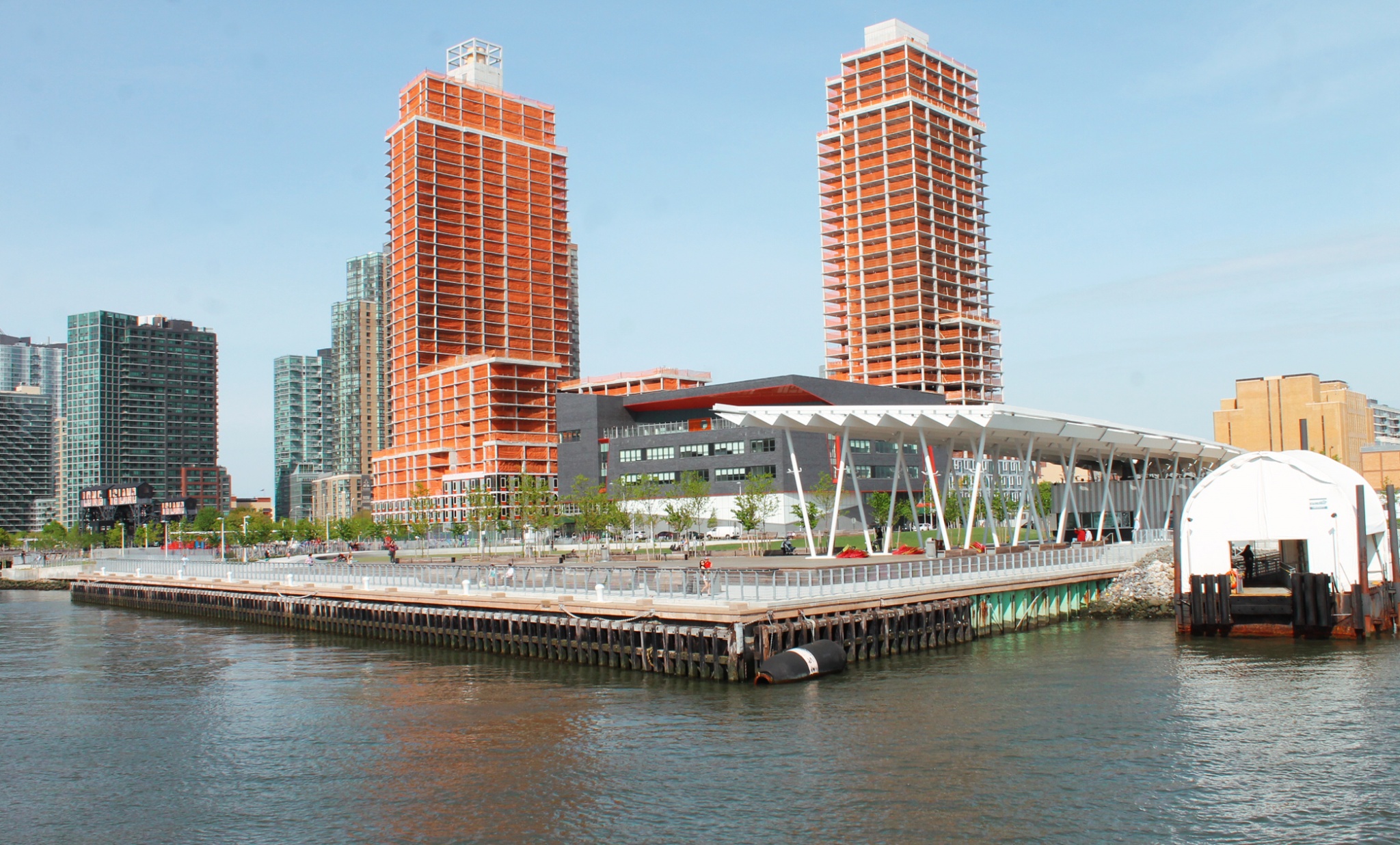 Once the Ferry arrived in less than 10 minutes I was in Manhattan.  I was even a bit disappointed that the ride was so quick as I was really enjoying the boat ride. The day was beautiful and the views of both Manhattan and Brooklyn where simply spectacular.
This was my first time in Brooklyn and I loved it! The area still has a bit of an industrial feel to it mixing hip record stores, thrift shops with industrial buildings and warehouses. Just a five minute walk to the nearest subway station and a couple of subway stops away from  Manhattan I found this to be an ideal place to stay in New York without having to pay the Manhattan hotel prices. I loved going back to Brooklyn after spending a day in the city, as it has a more laid back, casual and hip feel and after just one day there I was already feeling a familiarity I have never experience while staying in Manhattan hotels.
After a day of walking around the busy streets of Manhattan it felt good to get away from the hustle and bustle and ride the subway back to Greenpoint where I got see the day come to an end by enjoying spectacular sunset views of the New York city skyline.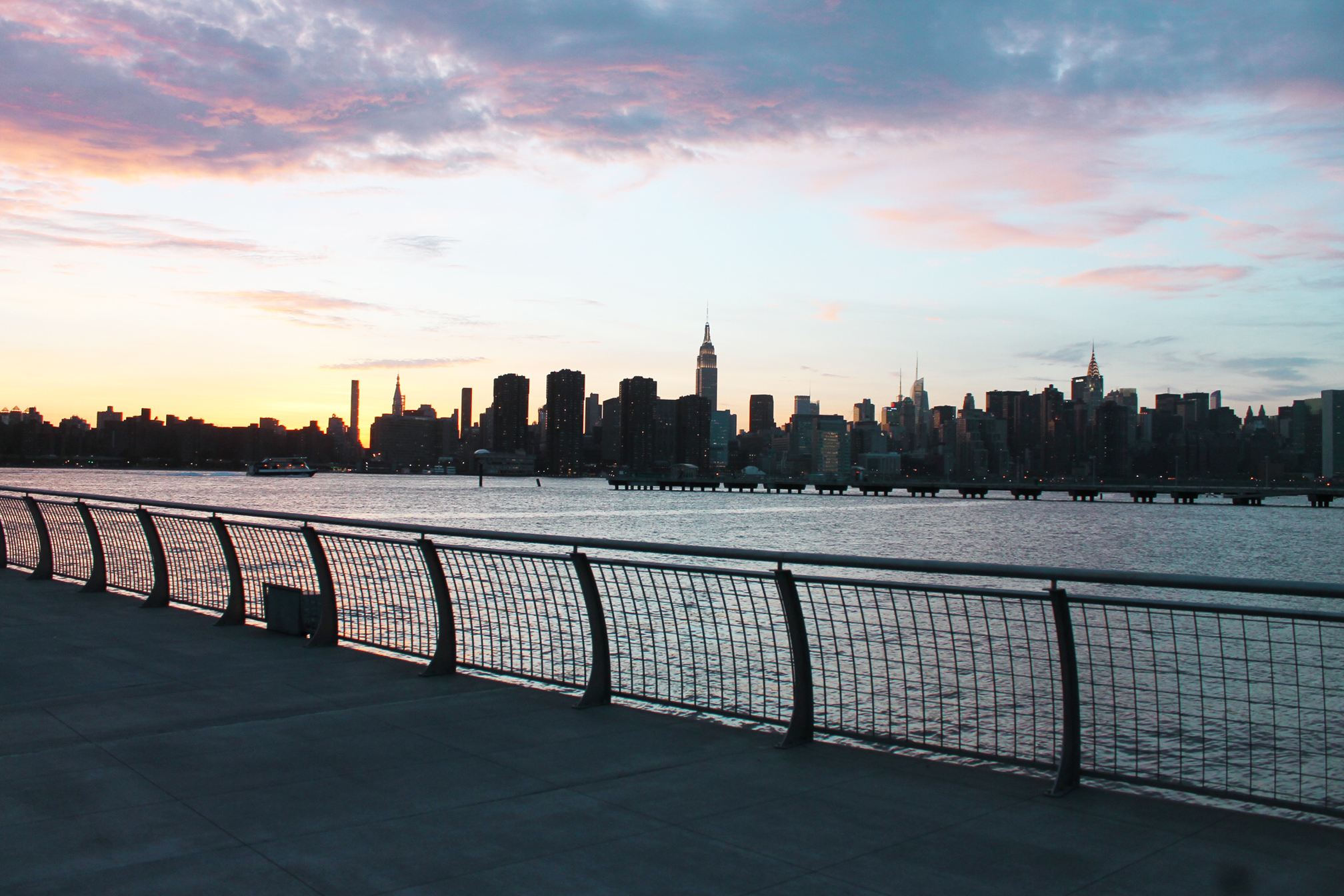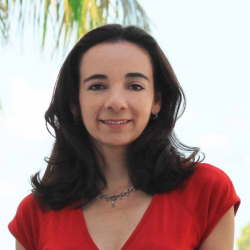 Latest posts by Paula Bendfeldt-Diaz
(see all)