Disclosure: This is part of a sponsored collaboration with Latina Mom Bloggers and Disney Junior. However, all opinions expressed are my own.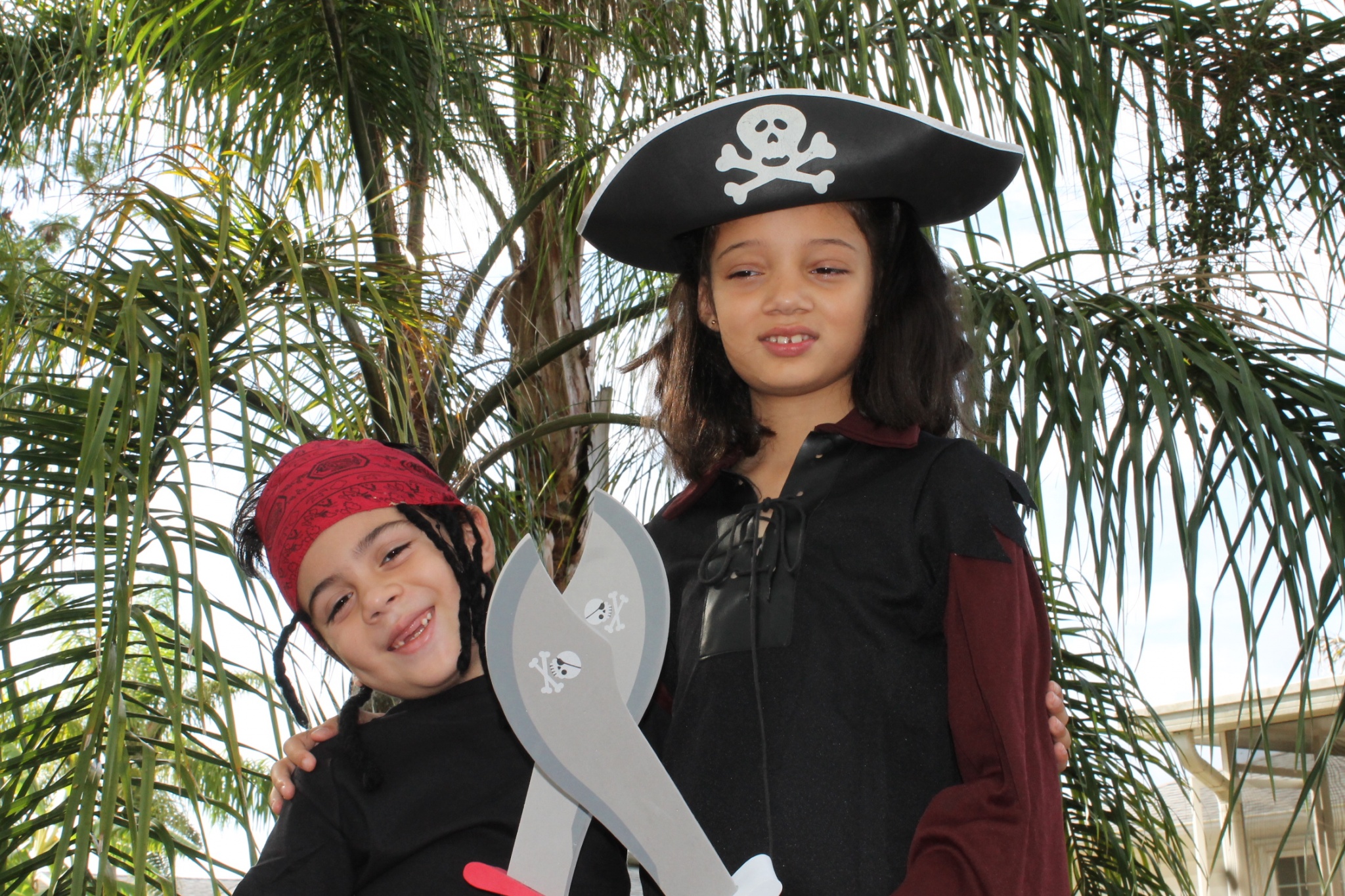 I recently shared with you the fun Pirate and Princess party we had to celebrate the beginning of summer with the kids.  The party was inspired in the Disney Junior characters Jake and the Neverland Pirates and Sophia the first.  You can read all about the great fun that we had as well as great ideas for food and activities on my first post HERE.
The party was a complete success and the kids had lots of fun, so I on this post I wanted to share with you some great tips for making sure your kids parties are a complete success.
Plan Ahead
Make a list of everything you need to do and buy for the party and start early, first by sending out the invites, then buying the ingredients for the food you will be preparing and the treats you will be giving out.
Have a Theme
Having a theme for the party makes everything come together.  For your theme take into account what your children like. That is why we choose a Pirate and Princess theme which combined things that where fun for both my daughter and my son as well as giving attendees, both girls and boys, lots of activities.
Get the Kids Involved
Before I started planning the party I asked my children what their favorite Disney Junior characters where and what the wanted to do. My son wanted to do a treasure hunt and that gave me the idea for the fun scavenger hunt that we did which was a complete success. He also wanted to do a craft so we incorporated a pirate themed craft as part of the treasure the kids had to find and dig out.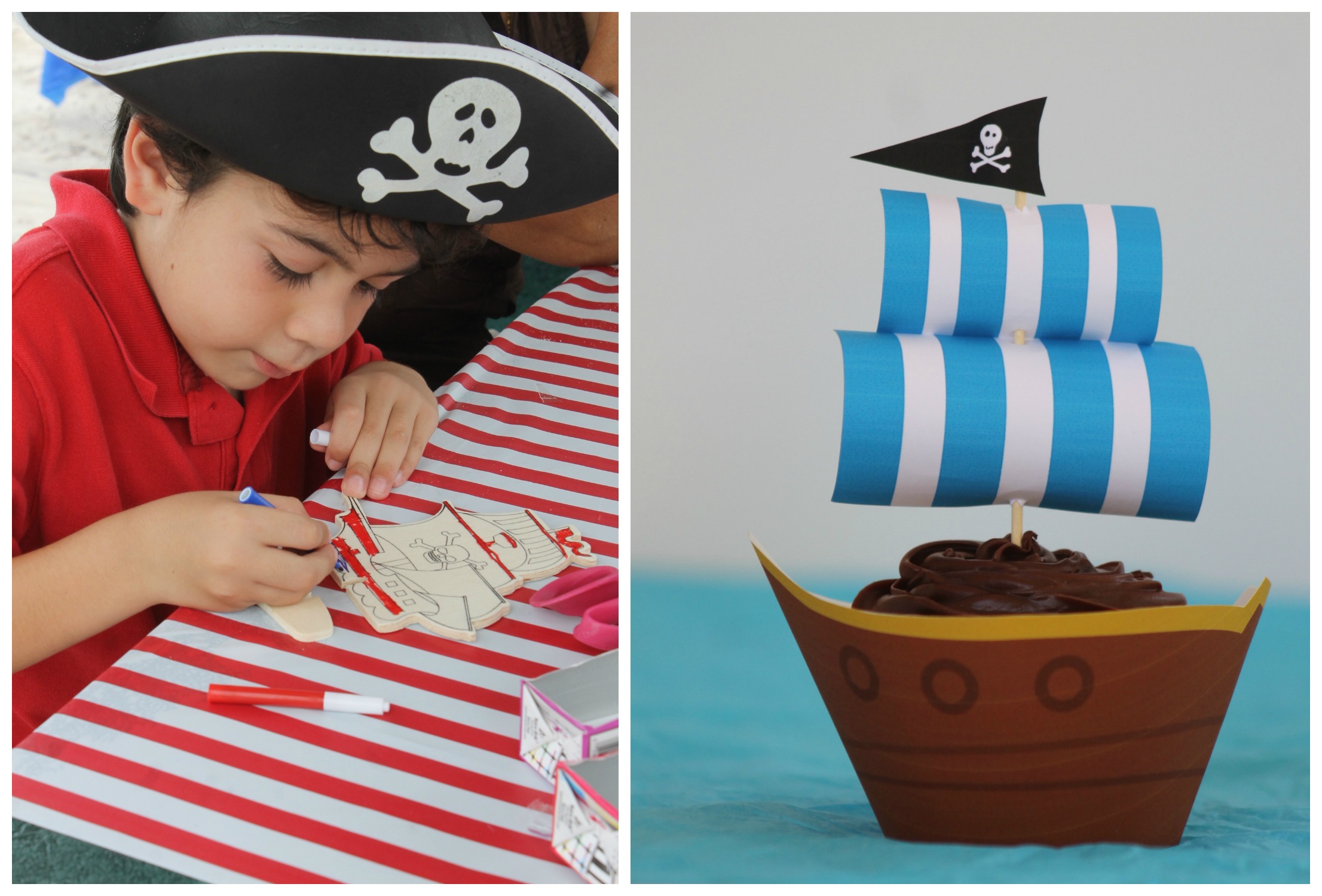 Make the Food Fun
When you are planning your party menu focus on making the food kid centric, finger foods work best with children and look for options that don't require heating up.  Thinking of creative ways in which you can prepare and offer foods that fall into the theme of your party.  For this party I made some super cute pirate ship cupcakes, you can get the instructions and printables HERE and also some princess blueberry cupcakes, you can get the recipe and the printables fore the princess cupcakes HERE.
Give the party an end time
Make sure that when you invite your little guests you are very clear on when the party starts and ends, that way you can plan your activities and then make sure that the kids don't get overtired and cranky.  2 hours or an d 1 and a half should be enough for the kids to enjoy themselves and before they the sugar rush from the sweets and cake kicks in they are headed back home with their parents.
[important]Download the Disney Junior app HERE and share your #DisneyJuniorFamilia inspired photos for a chance to have your photos featured on TV![/important]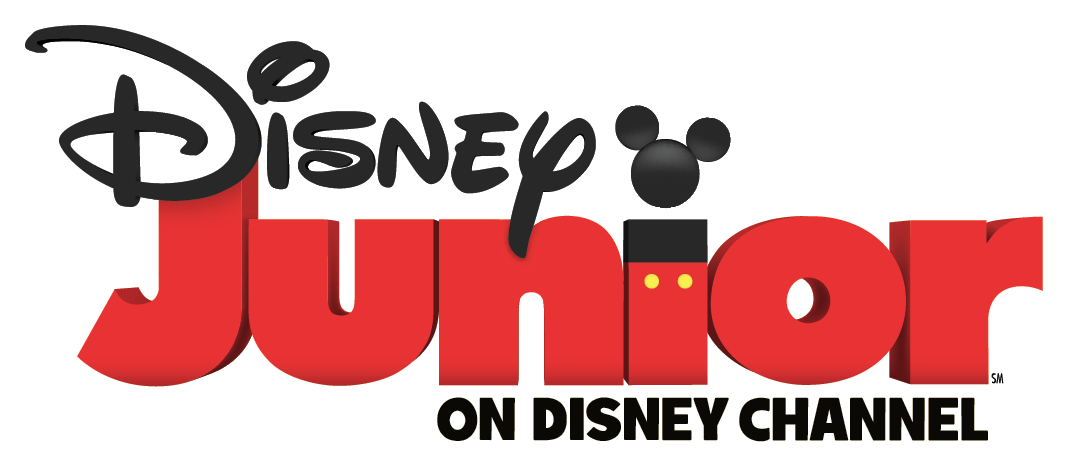 You can check out Disney Junior's programing on the Disney Junior channel.  Disney Junior features heartfelt characters, like Mickey, Jake, Doc and Sofia, fun adventures and magical storytelling that kids and parents love. Disney Junior, Where The Magic Begins! Be a part of the magic and celebrate and share special family moments with photos, stories, and videos through #DisneyJuniorFamilia.
Like Disney Junior on Facebook and follow @DisneyJuniorUSA on Twitter to stay up to date with their latest programing.  You can also visit DisneyJunior.com for fun activities and printables!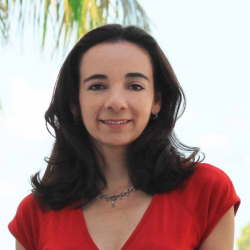 Latest posts by Paula Bendfeldt-Diaz
(see all)