This shop has been compensated by Collective Bias, Inc. and its advertiser. All opinions are mine alone. #TeaProudly #CollectiveBias #TeaProbiotics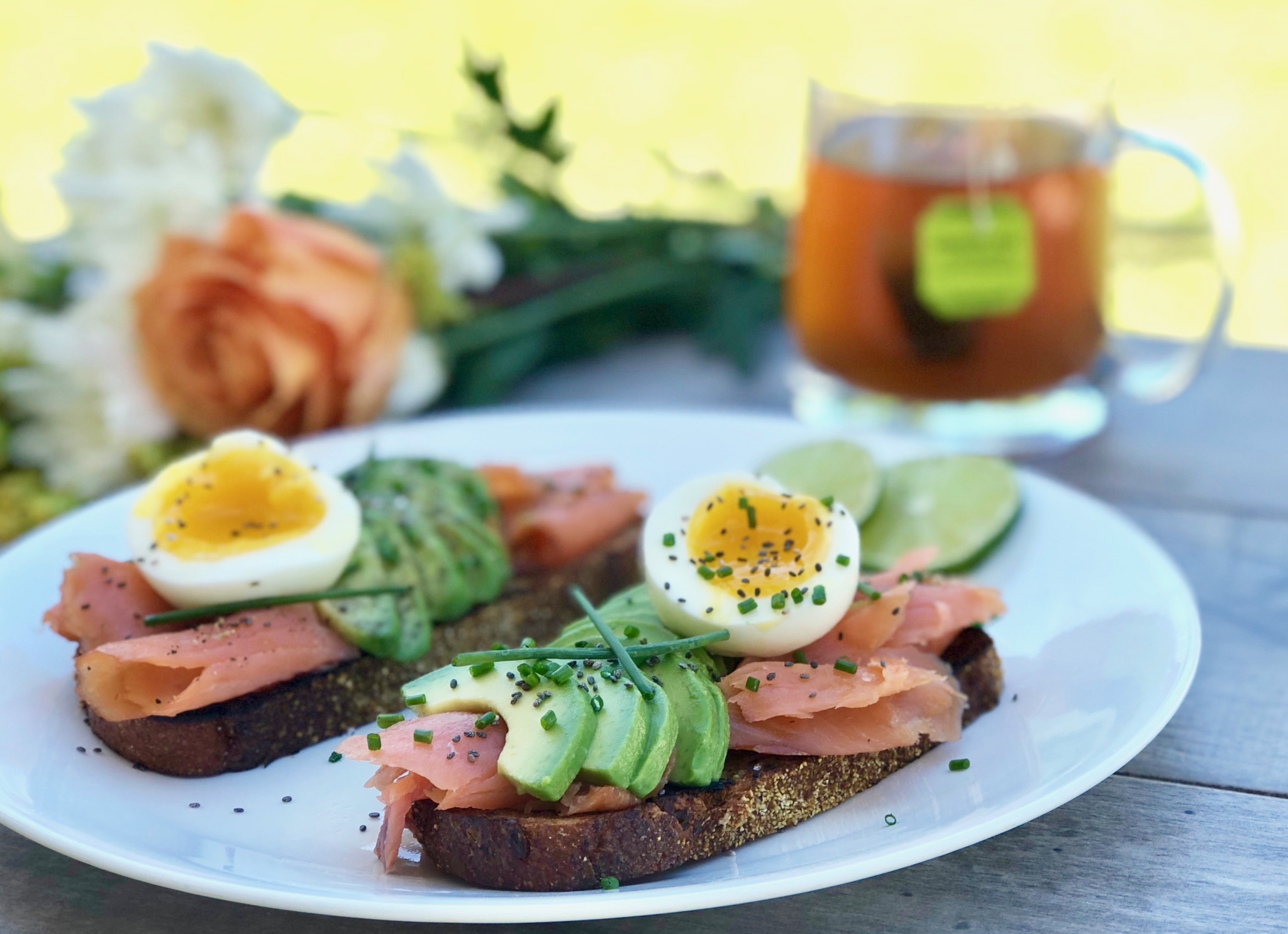 Creating a healthy self-care routine doesn't have to be about making big changes; it's about putting yourself first and that starts with small actions that are easy to implement into your day. Starting the day with a morning routine that focuses on taking care of yourself will set a positive mood for your entire day. An important part of a healthy morning routine includes a healthy breakfast and a drink that makes you feel good and is good for you like the Bigelow teas with probiotics.
Creating a healthy morning routine that focuses on self-care
As the kids get back to school I have made some changes to ensure that I am taking care of myself and leading a healthier life. I will share with you some tips for creating your healthy morning routine as well as my favorite healthy breakfast recipe: avocado toast with salmon and soft-boiled egg paired with a warm cup of Bigelow Green Tea with Ginger Plus Probiotics. Interested in trying out the NEW Bigelow Tea with Probiotics offerings? Hover over the photo below to click through to Walmart.com and buy it!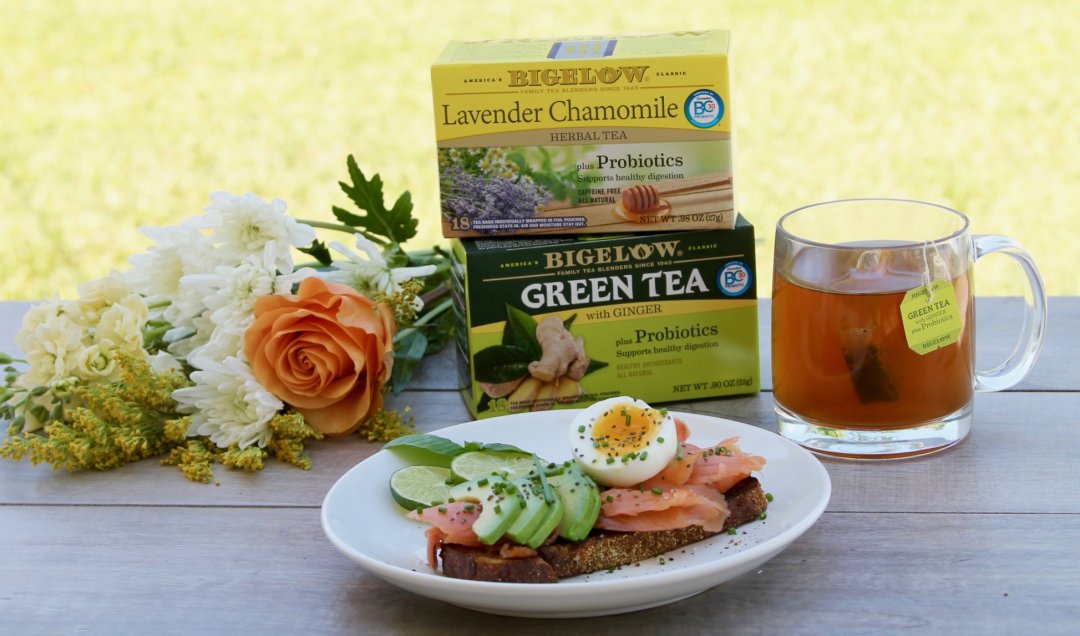 Stay away from technology
If you're like most people the first thing you do when you wake up in the morning is look at your phone. We often get lost checking Facebook or Instagram, or even worse: we get sucked into our email inbox. Curve that urge to open your computer or grab your phone for the first hour of your day. Disconnecting from technology will let you just be without jumping right into the non-stop stream of checking things off your to do list.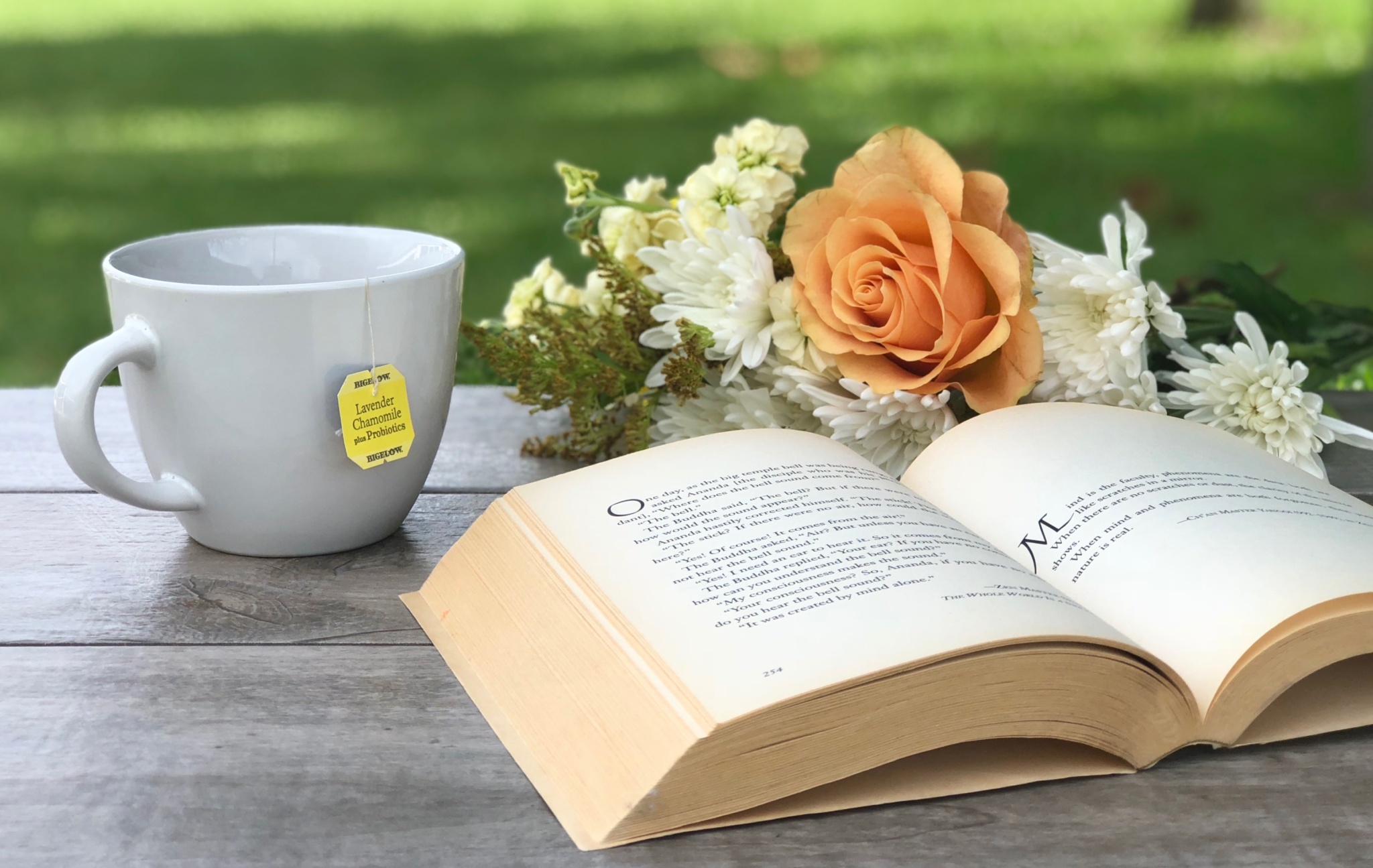 Instead take some time to yourself; read a motivational book, meditate, start a gratitude journal or take a few minutes to write down your daily intentions. This will set you up on a positive path for the day.
Create a drink ritual.
Taking a moment to yourself and focusing on being present and in the moment while you sip on your warm cup of tea is a great way to put everything else aside and give priority to your intentions. For me this drink ritual is centered around brewing a hot cup of Bigelow tea. Growing up I watched my mom drinking Bigelow tea and later on drinking tea was always something we would share together. It's hard for me to live so far away from my family and even today, every time I drink a cup of Bigelow tea it makes me feel closer to her. I always drink Bigelow, it's made in the US with quality ingredients and it always tastes fresh thanks to its foil packaging. Although I change up my tea of choice depending on how I am feeling I have am now dirking Bigelow teas that have probiotics every morning.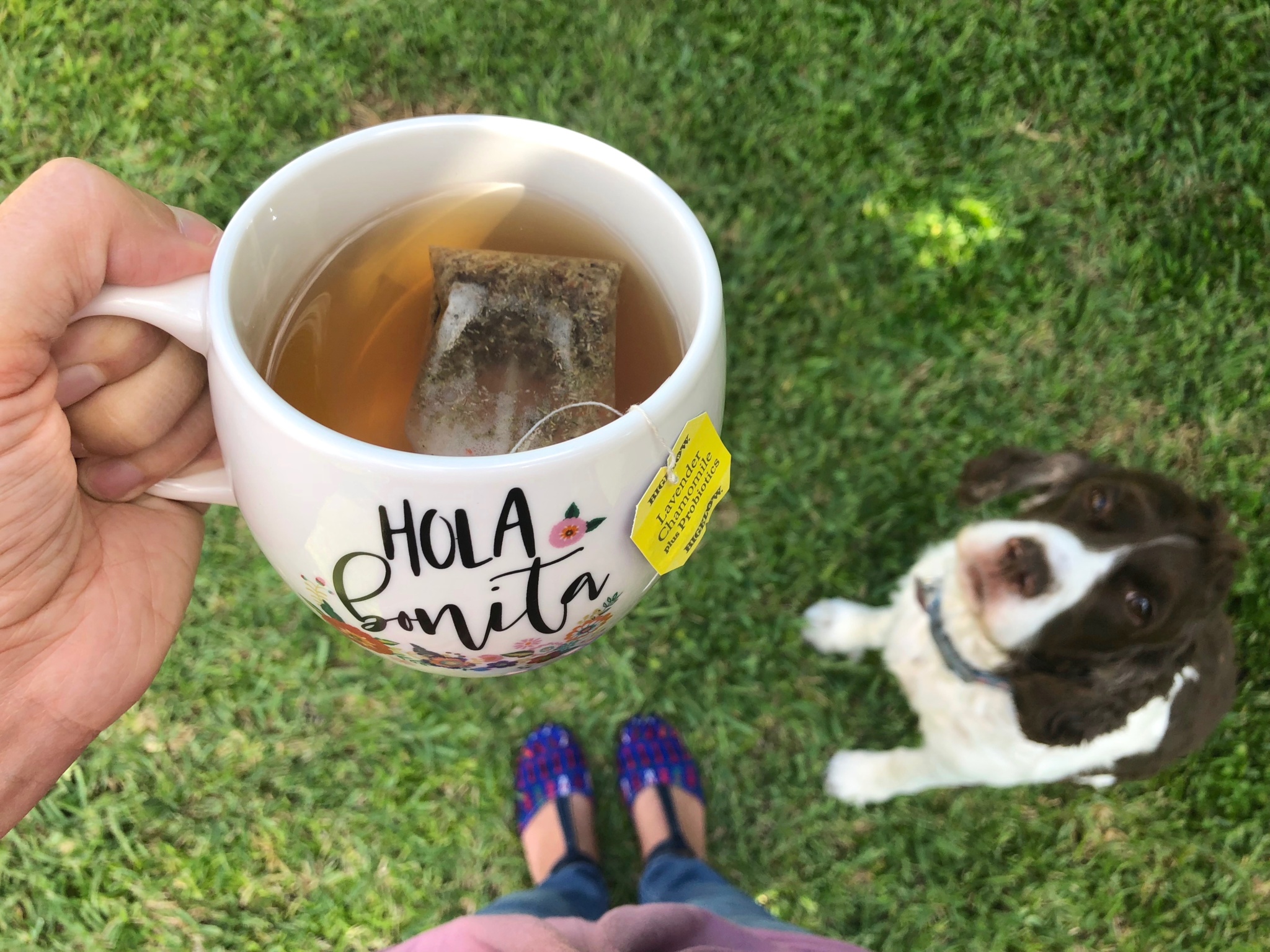 There are 3 Bigelow teas with probiotics: Lemon Ginger with Probiotics, Green Tea with Ginger Plus Probiotics and Lavender Chamomile Plus Probiotics. The Green Tea with Ginger Plus Probiotics and Lavender Chamomile Plus Probiotics are NEW to Walmart so look for them there! These teas combine the different blends with Geneden-BC30 probiotics helping you maintain a healthy balance in your digestive tract when combined with a healthy diet. My favorite lately for my morning tea ritual is the Lavender Chamomile Plus, its gentle taste and aroma really helps me slow down and savor the moment.
Start the day with a healthy breakfast.
Eat something that you enjoy and that is good for you as well! This is a small but very powerful action you can take every day to prioritize your health. To take the stress out of figuring out what to eat make you can either eat the same thing every day or make a list of 2-3 breakfast options. For me it's all about avocado toast and my Bigelow tea.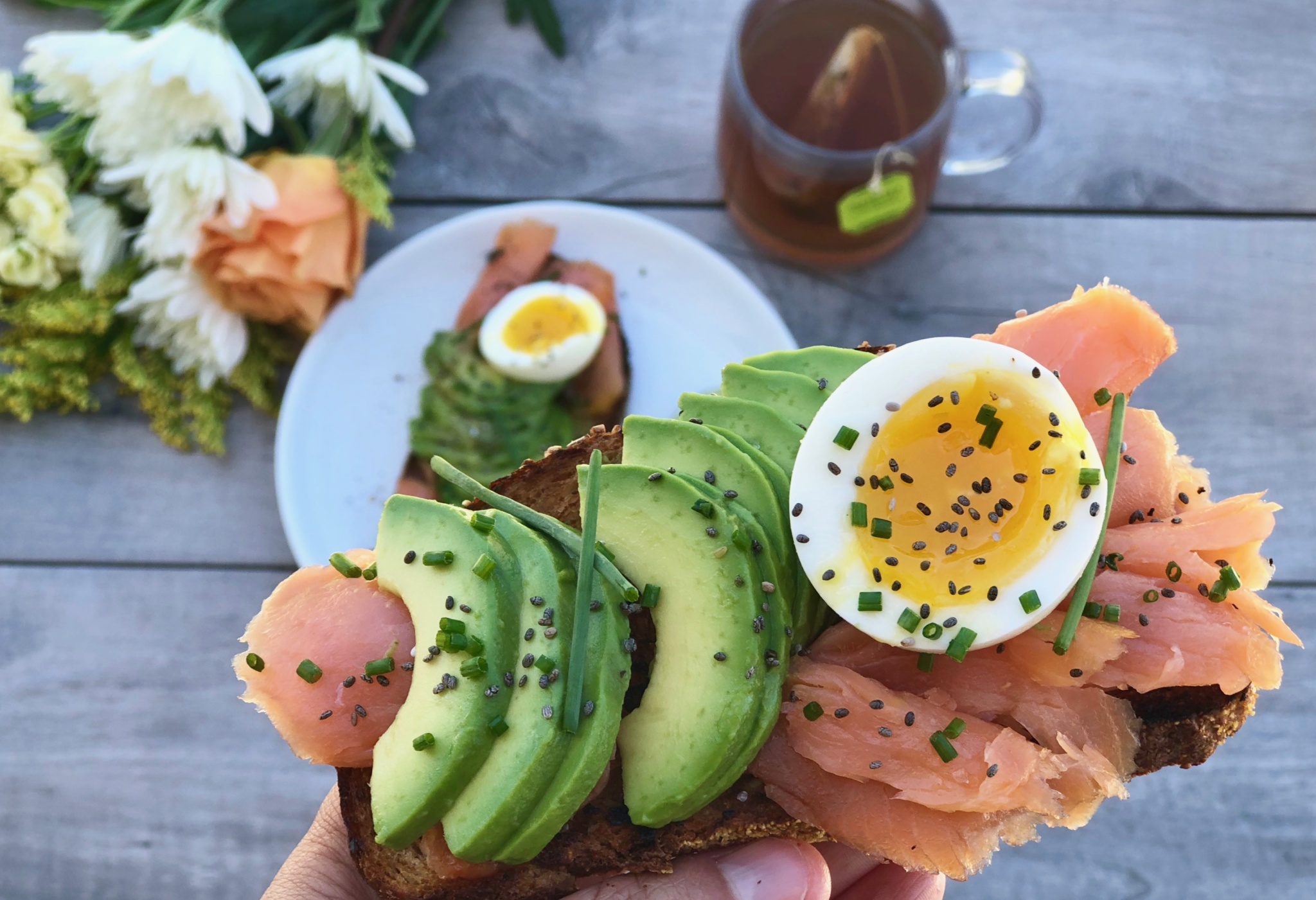 Avocado toast with smoked salmon and soft boiled egg recipe
Ingredients
4 slices of crusty, whole wheat bread
1 Hass avocado, thinly sliced
smoked salmon
2 eggs
1 lime
salt and pepper to taste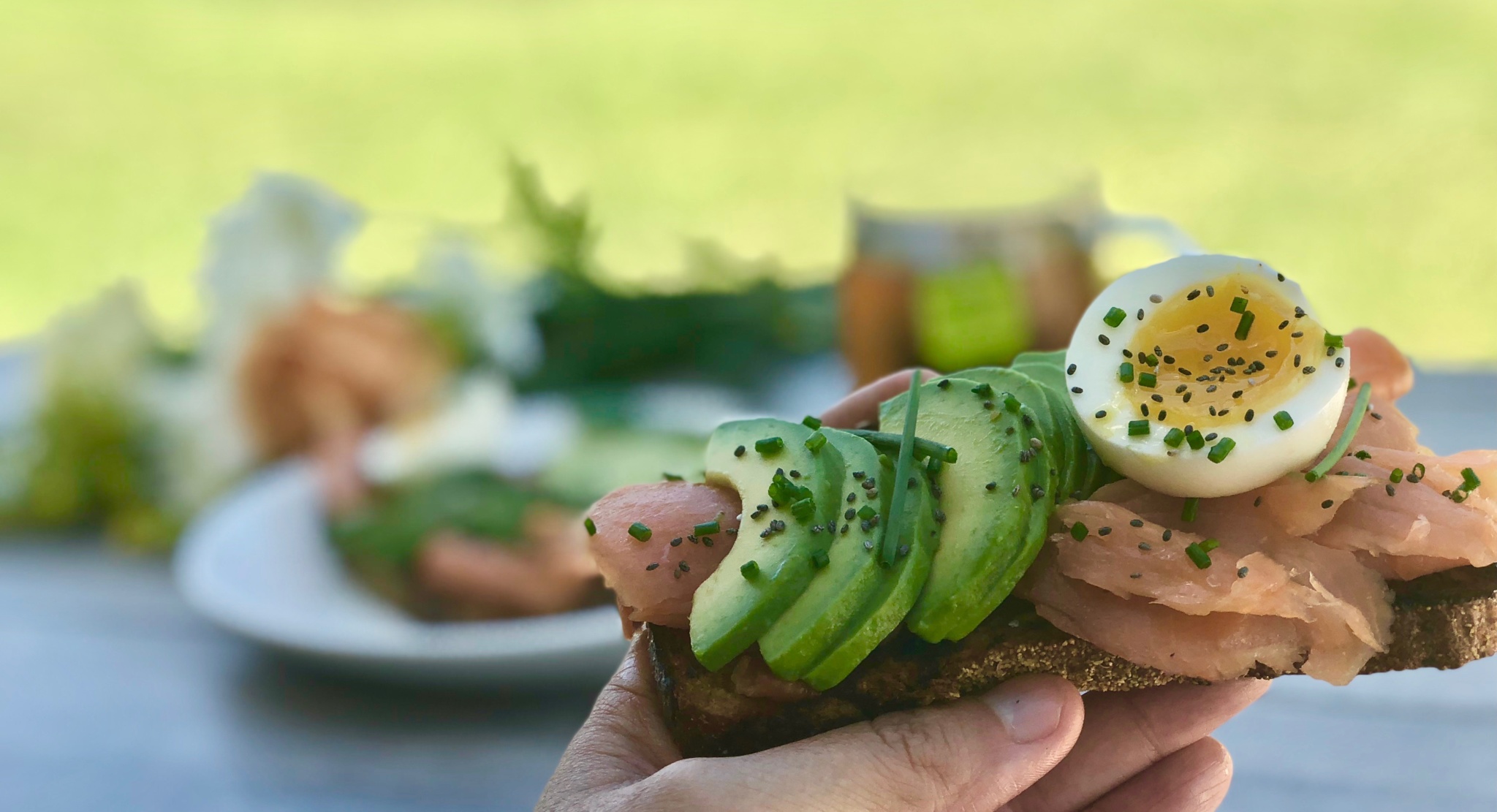 Instructions
Add 4 cups of water to a small pot, bring to a boil. Add eggs to the pot, reduce heat and bring to a simmer. Simmer for approximately 7 minutes for a soft yolk or 5 minutes for a runny yolk.
While the eggs are boiling brush olive oil on the bread and toast.
Add avocado and salmon to the toast. Squeeze lime on top of the avocado and salmon.
Cut soft boiled eggs and add to the toast.
Add salt and pepper to taste.
Garnish with chives.
Serve with a cup of Bigelow Green Tea with Ginger Plus Probiotics.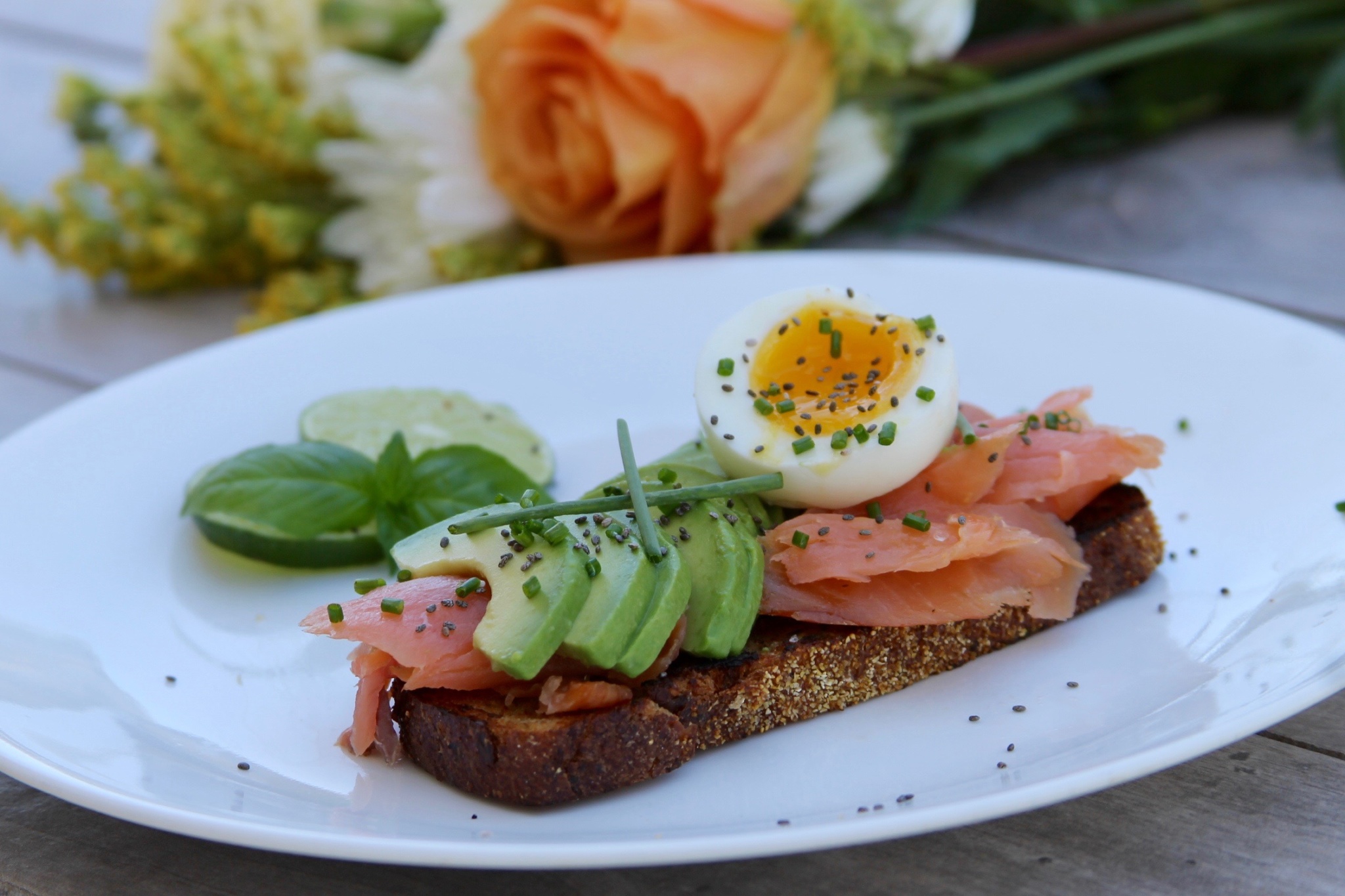 This quick and simple breakfast of avocado toast with salmon and soft boiled egg paired Green Tea with Ginger Plus Probiotics is a great way to start your day right. You've got your fiber, healthy fat, complex carbs, protein and probiotics, so you're ready for a your day filled with energy.
Get outdoors
Whether that means taking a walk around the block or simply enjoying your breakfast al fresco in your back yard or starting your day with a hike.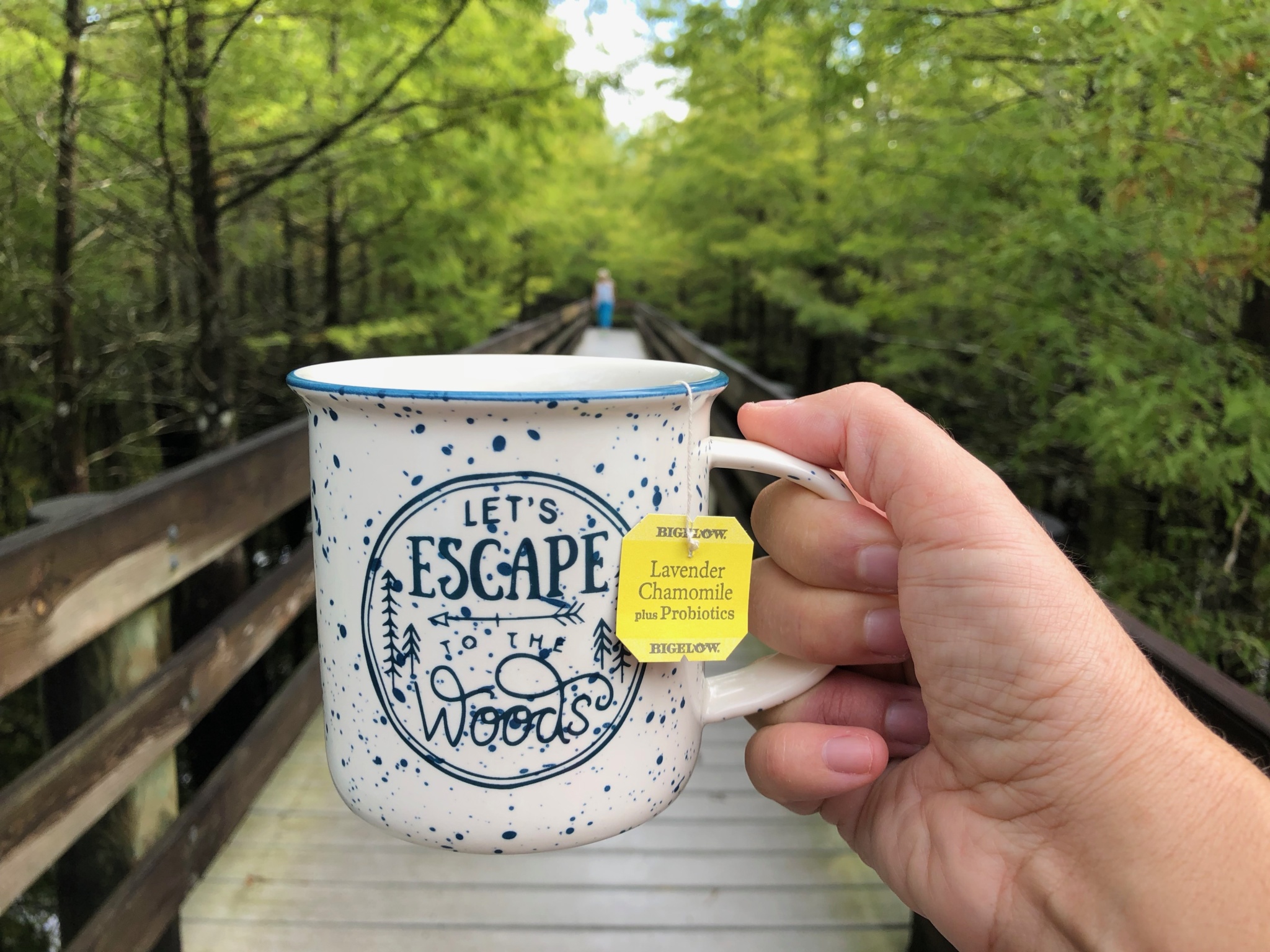 I have a small beach close to home and whenever I have time I take make the 10 minute drive there and watch the water as I sip my morning tea. On the weekends I hike on my favorite trail with a thermos filled with and my favorite cup.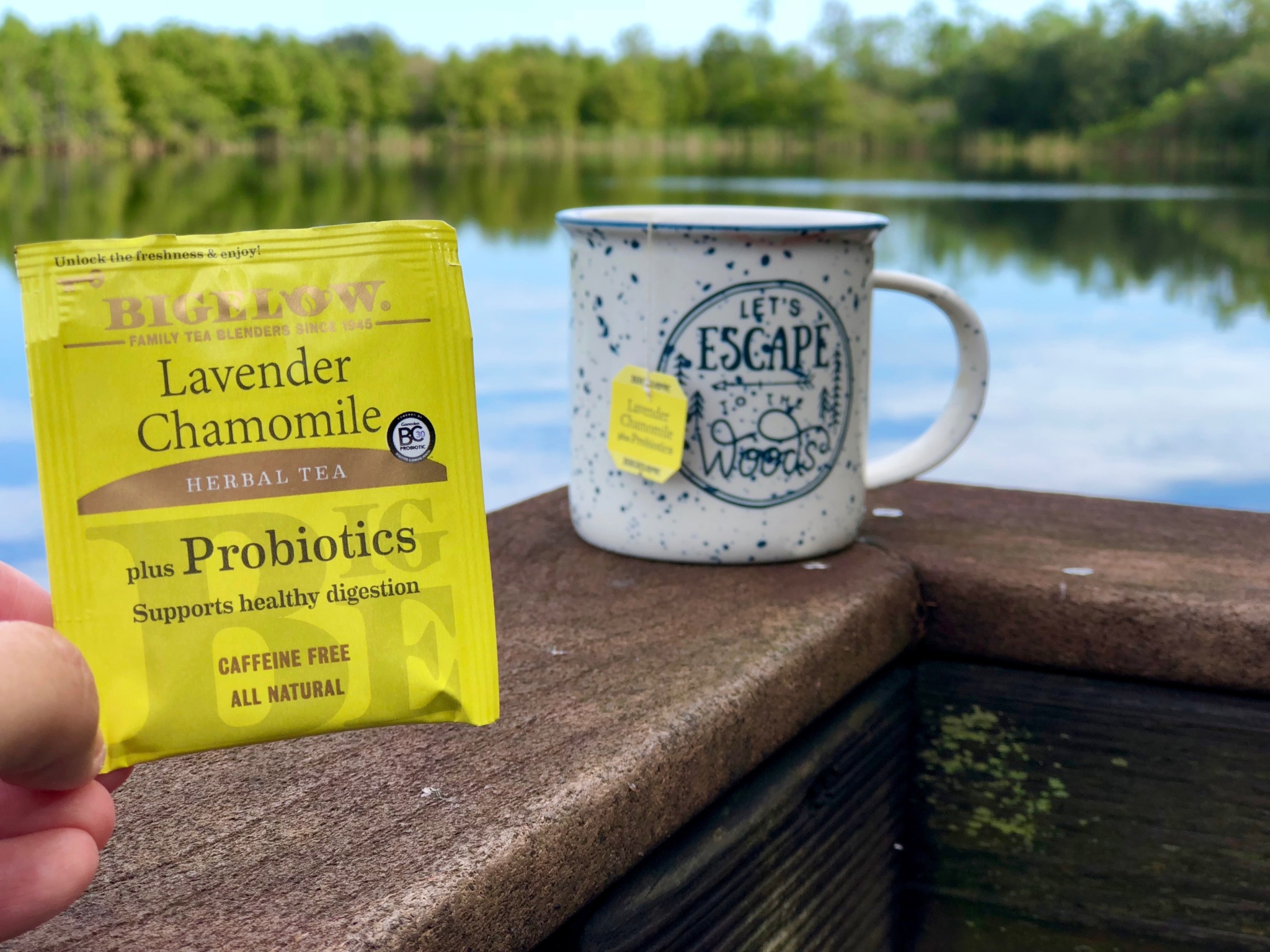 Being outdoors and close to nature gets me energized and focused and gives me a sense of peace, it's the perfect way to get my day started with lots of positive energy.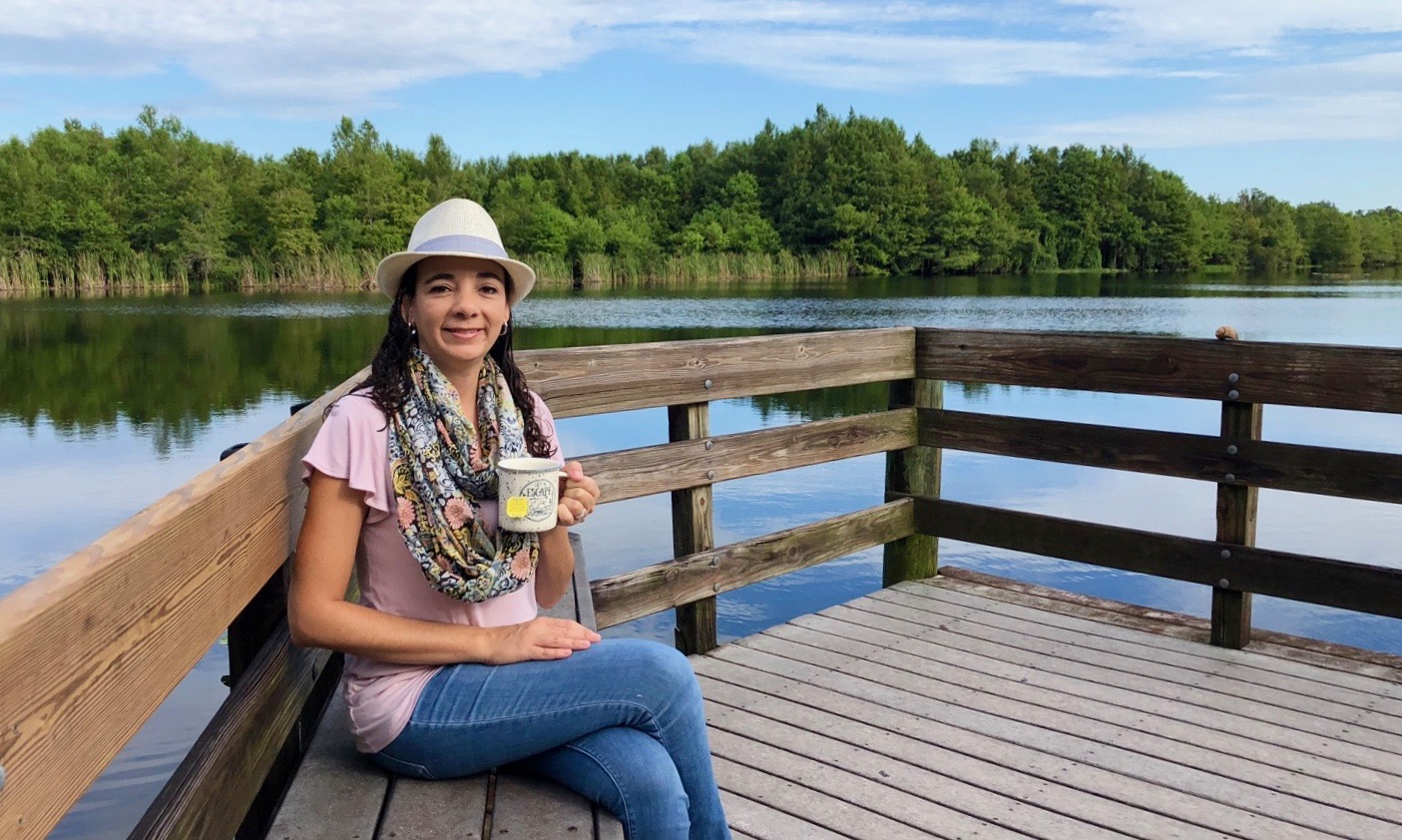 Activate your body
It's important to activate your body whether you're doing yoga, running, just stretching or taking a morning walk with the dog. Getting your body in motion gets your blood flowing providing you with more energy first thing in the morning and setting you up for day filled with more energy. Be realistic and set yourself up for success. For me it's easier to wake one hour before the kids are up so that I can have some time to myself.
You can get your Bigelow teas with probiotics at Walmart. Be sure to follow Bigelow on Facebook, Instagram and Twitter for more healthy inspiration and recipes!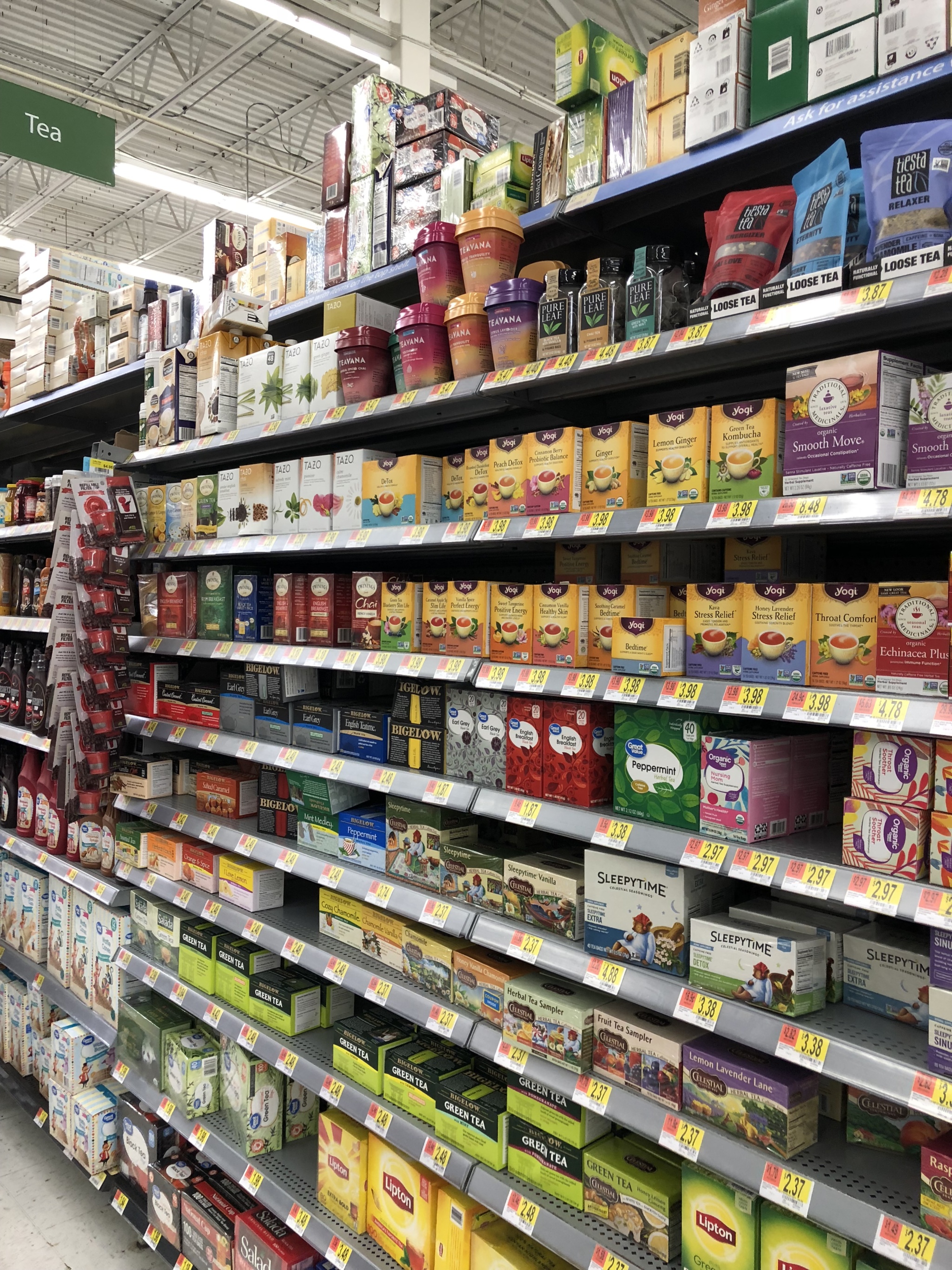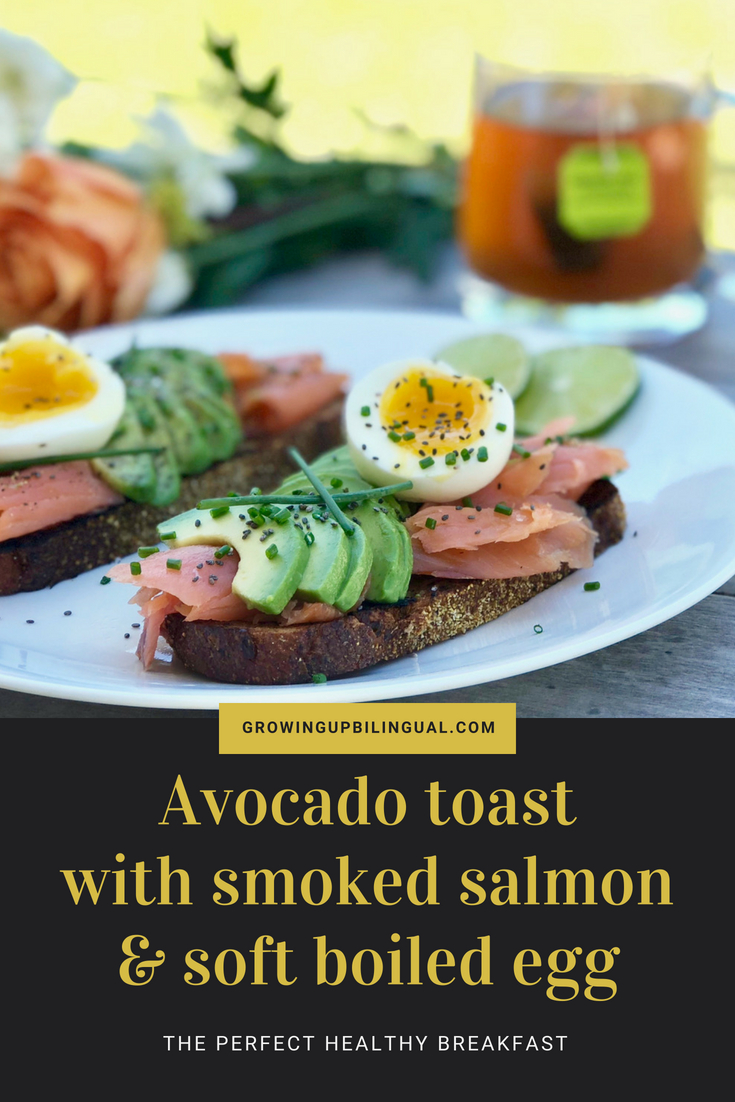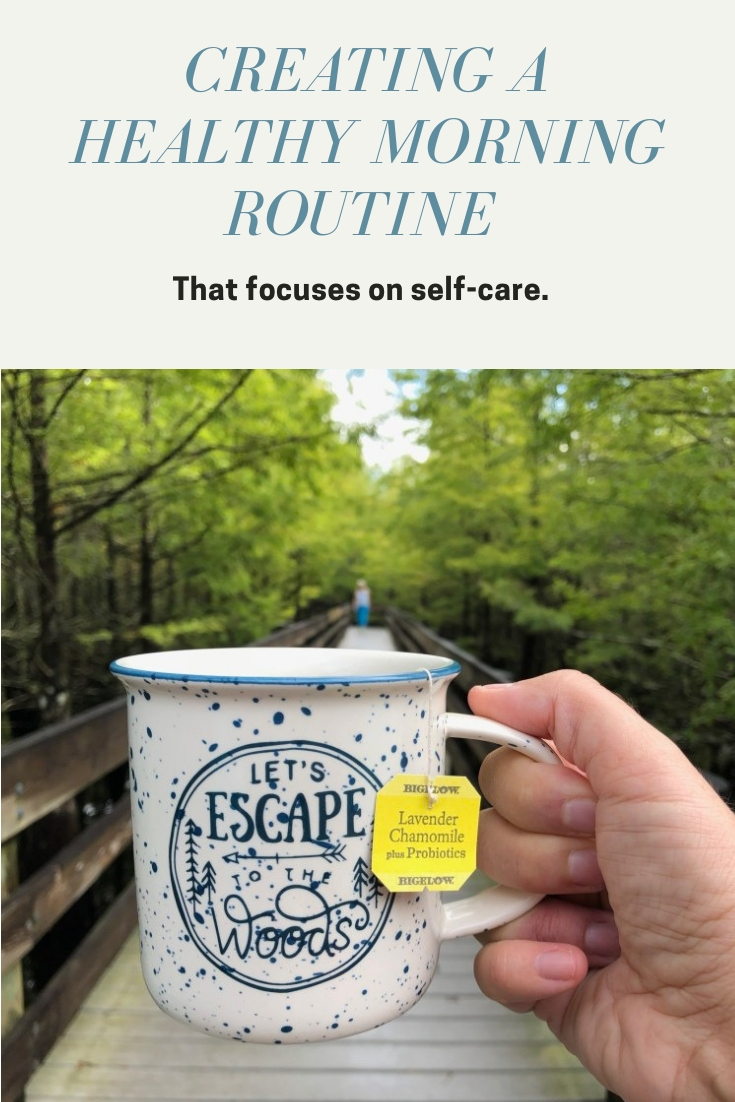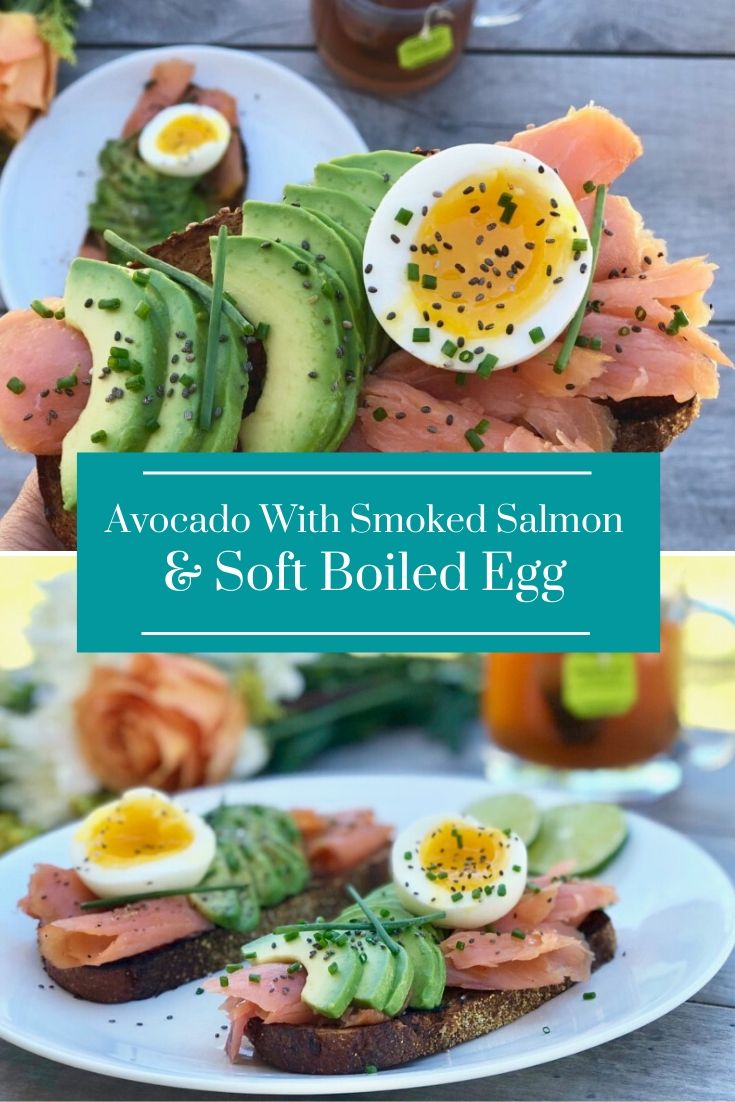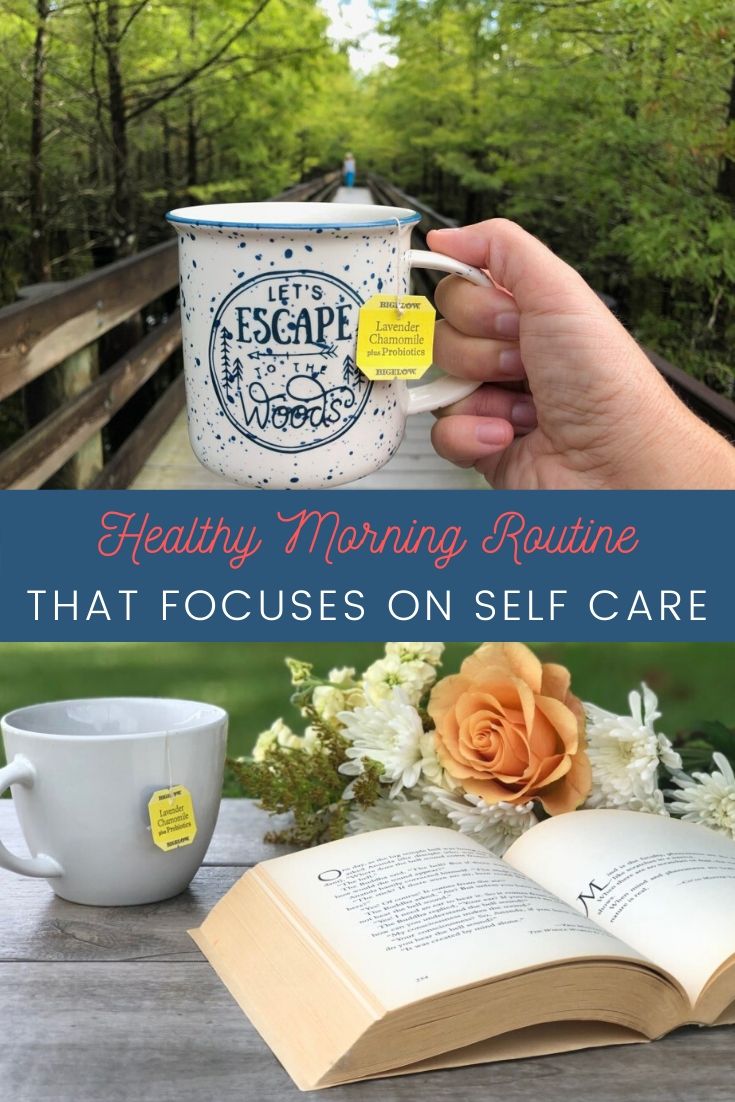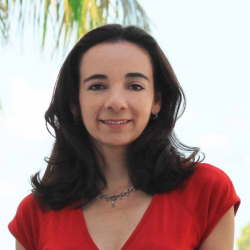 Latest posts by Paula Bendfeldt-Diaz
(see all)