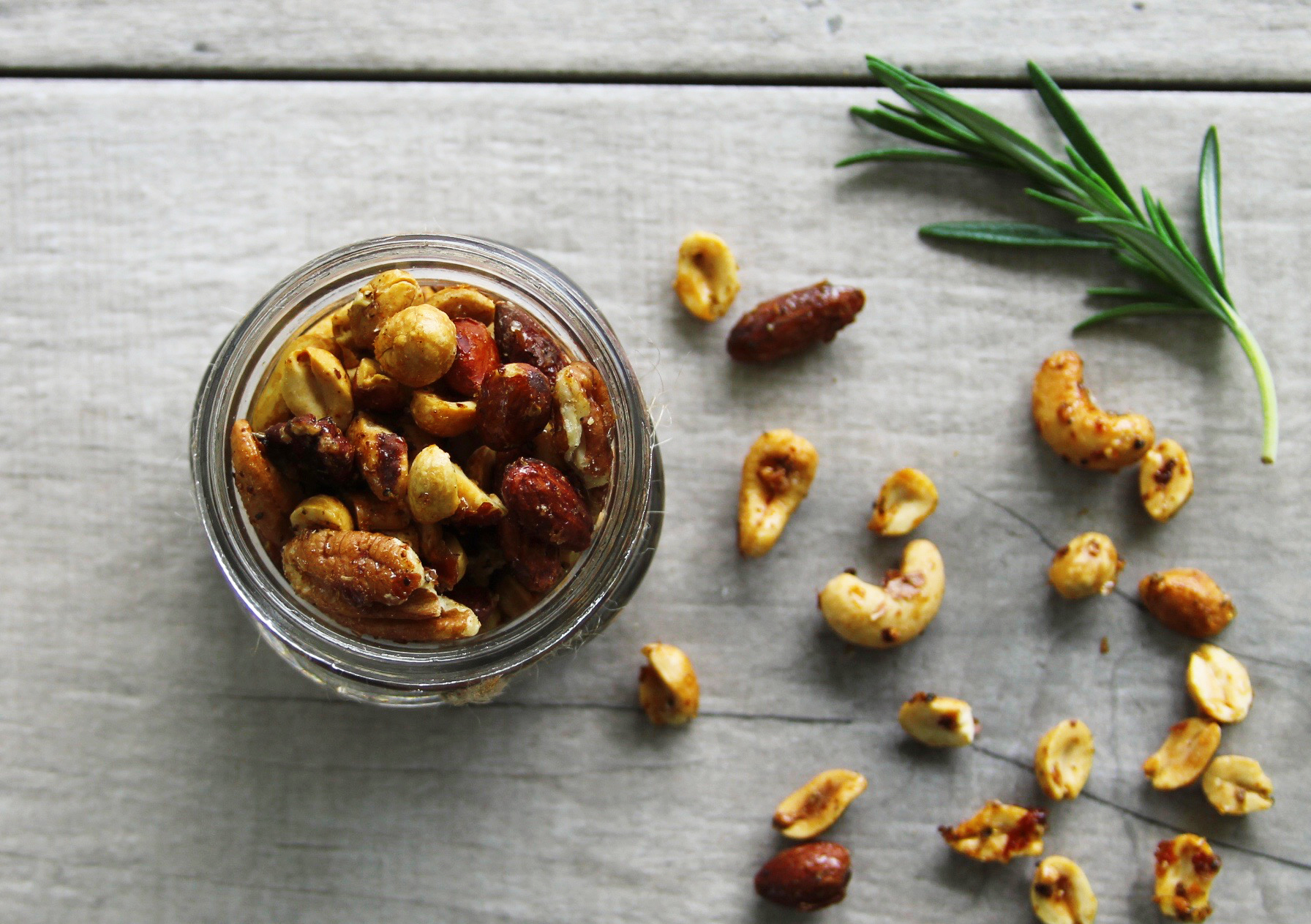 Peanuts are a wonderful snack and what could be better than sweet savory spicy nuts to enjoy anytime. This easy recipe for maple chipotle roasted nuts is perfect as a snack or to make as an appetizer for when you have people over.
I made these nuts so that we could enjoy them during our picnic and that is why I put them on mason jars but since this has such a great presentation you could also use these peanut filled mason jars as a great hostess gift. You can check out my post for Latin inspired picnic foods HERE for more great picnic ideas and recipes!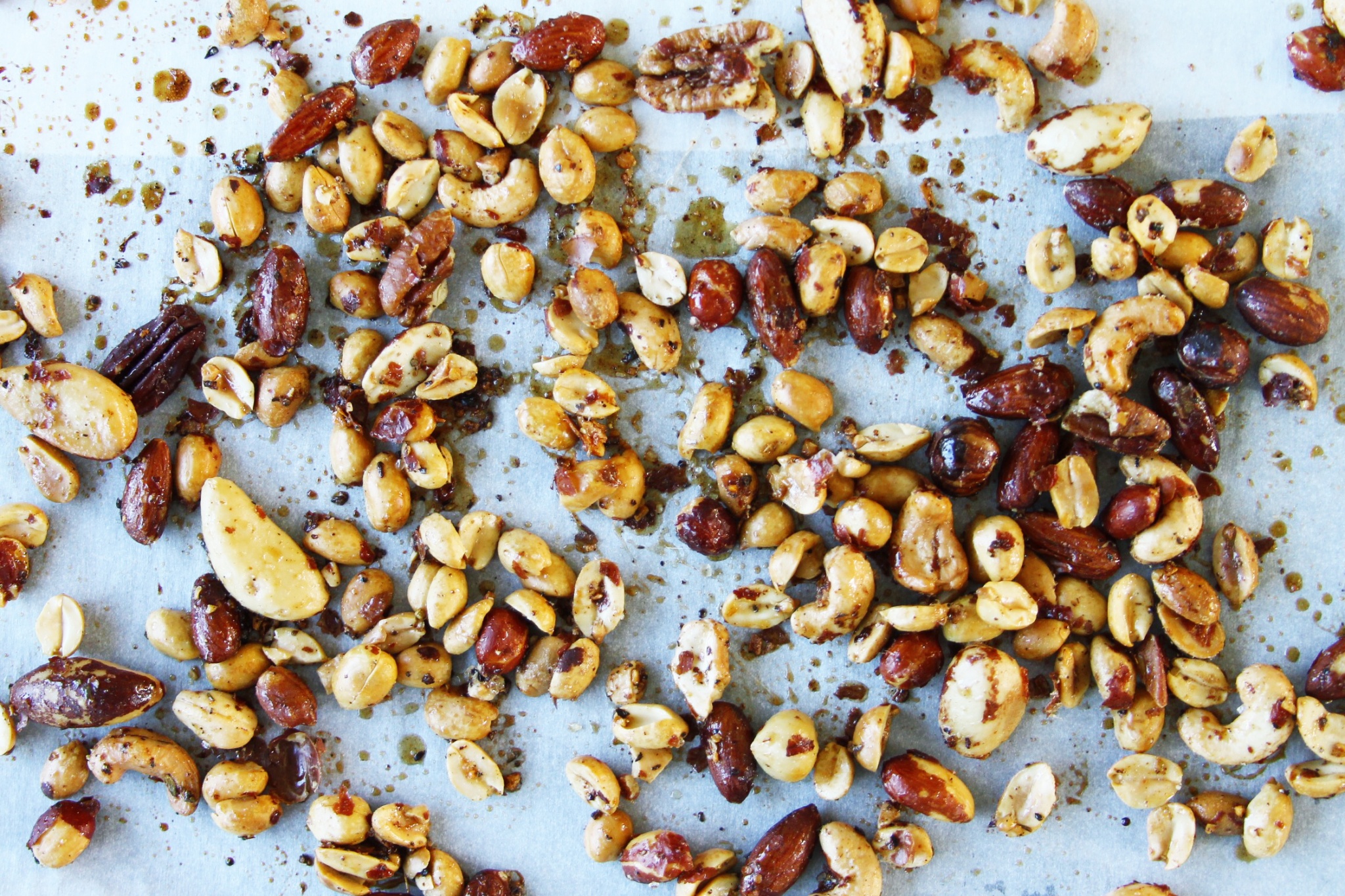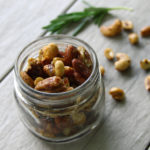 Maple Chipotle Roasted Nuts
Ingredients
2

cups

mixed nuts

1/4

cup 

maple syrup 

1/2

teaspoon

rosemary

1

tablespoon

dried chipotle

2

tablespoons

fresh orange juice

1

teaspoon

salt
Instructions
Preheat oven to 350 degrees Farenheit.

In a bowl combine maple syrup, orange juice and spices.

Add nuts and mix until well coated.

Place the nuts on a baking sheet lined with parchment paper and spread them evenly .

Roast for 15-20 minutes stirring at least twice with a spatula.

Sprinkle salt and let stand until cool.

Separate nuts that might have stuck together.

Place in mason jars.
The combination of the sweetness caramelized maple paired with the slight smoky heat of the chipotle gives these roasted nuts a delicious taste that is addictive and the best part is that they are so easy to make.
When I make them I make a big batch and add them to saladas and other dishes or just eat them as a snack.