This post is also available in: Español
This is a sponsored post in collaboration with Visionworks. All opinions are my own. #MiVisionworks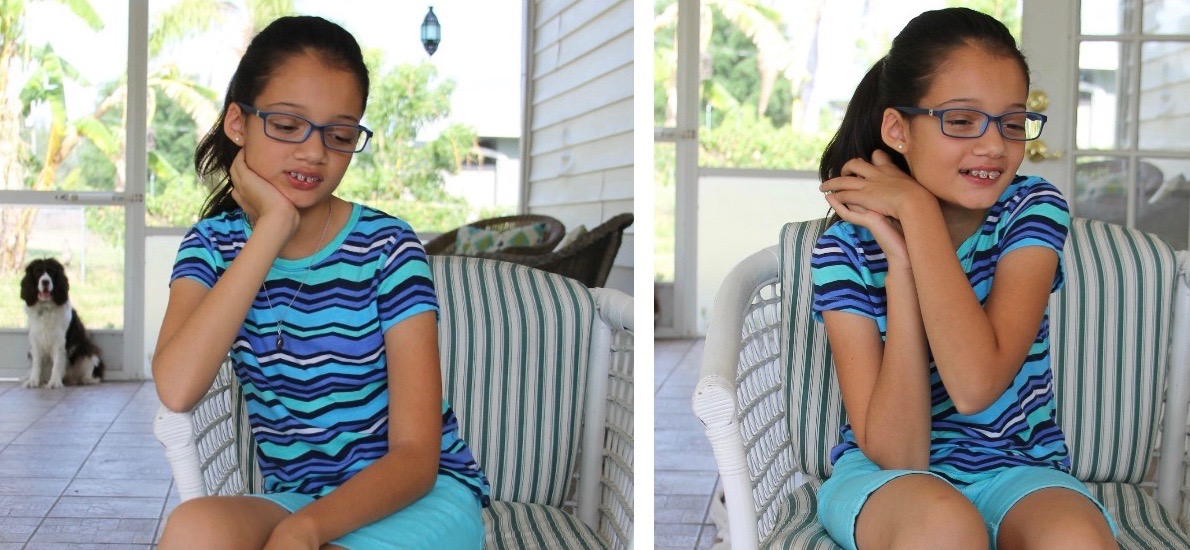 Summer is almost over and it's back to school season and as parents many of us are busy ensuring our kids are ready to go back to classes and setting them up for success. From buying them school supplies and new clothes for school to getting them those health and annual physicals and new haircuts there is a long list of things to do before school starts. But something that often gets overlooked is getting your child's eyes examined annually.
Did you know that 1 in 4 kids has a vision problem and that 60% of children with learning difficulties have an undetected vision problem? Many of these children's vision problems go undetected generating and this could result in head aches, lack of attention in school and difficulty in seeing could lead to a decrease in school performance.
My daughter wears glasses and for some time we did not know that she needed them. She was having a hard time at school and the school eye exams did not detect that she had vision problems. That is why I am excited to share with you that I have partnered with Visionworks to bring awareness of the importance of getting your child a comprehensive eye exam every year with their Let's Go See Program.
Visionworks' "Let's Go See" campaign will donate comprehensive eye exams and glasses to 10,000 children. If you haven't already pledge to have your children's eyes examined and share with friends to raise awareness of the importance of annual eye exams. You can also nominate a child, school or organization in need! To learn more about Let's Go See, visit : www.letsgosee.net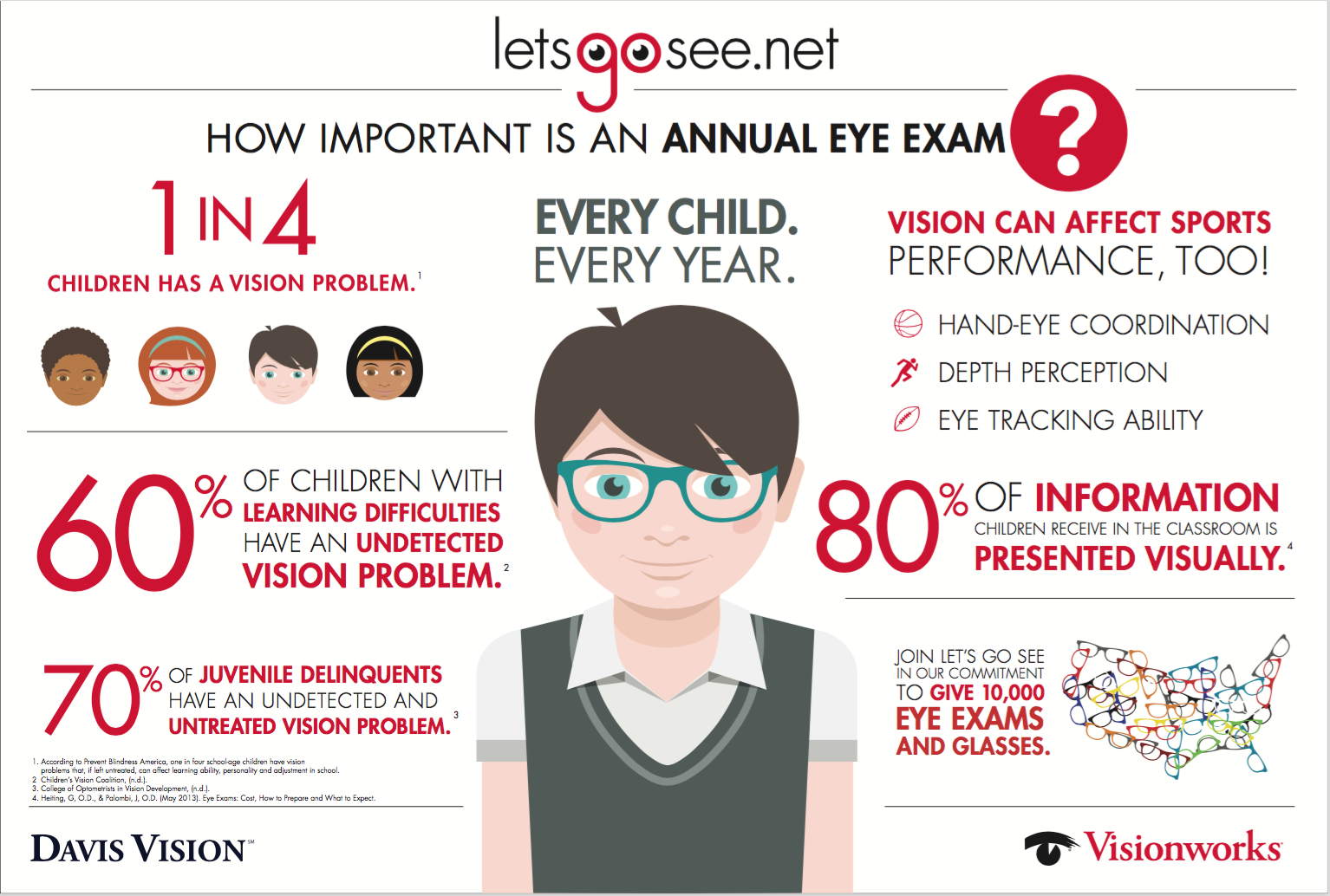 You can visit Visionworks to get your child's comprehensive eyes exam and while you're there help them pick the right pair of glasses to go with their personality.  Glasses are an important part of your child's personal style and getting them the right pair of glasses not only means they will see better and do better in school but it can also provide them with a sense of confidence.
Be sure to check out the latest eyeweware fashion for kids on Visionworks on Facebook (Visionworks Latino en Español!), following @Visionworks_eyewear on Instagram and checking out Visionworks Pinterest boards, filled with great looks for back to school.