Disclosure: I received personalized lunch bag and a pencil bag from Four Peas so that I could provide a honest review, however all opinions are sincere and are my own.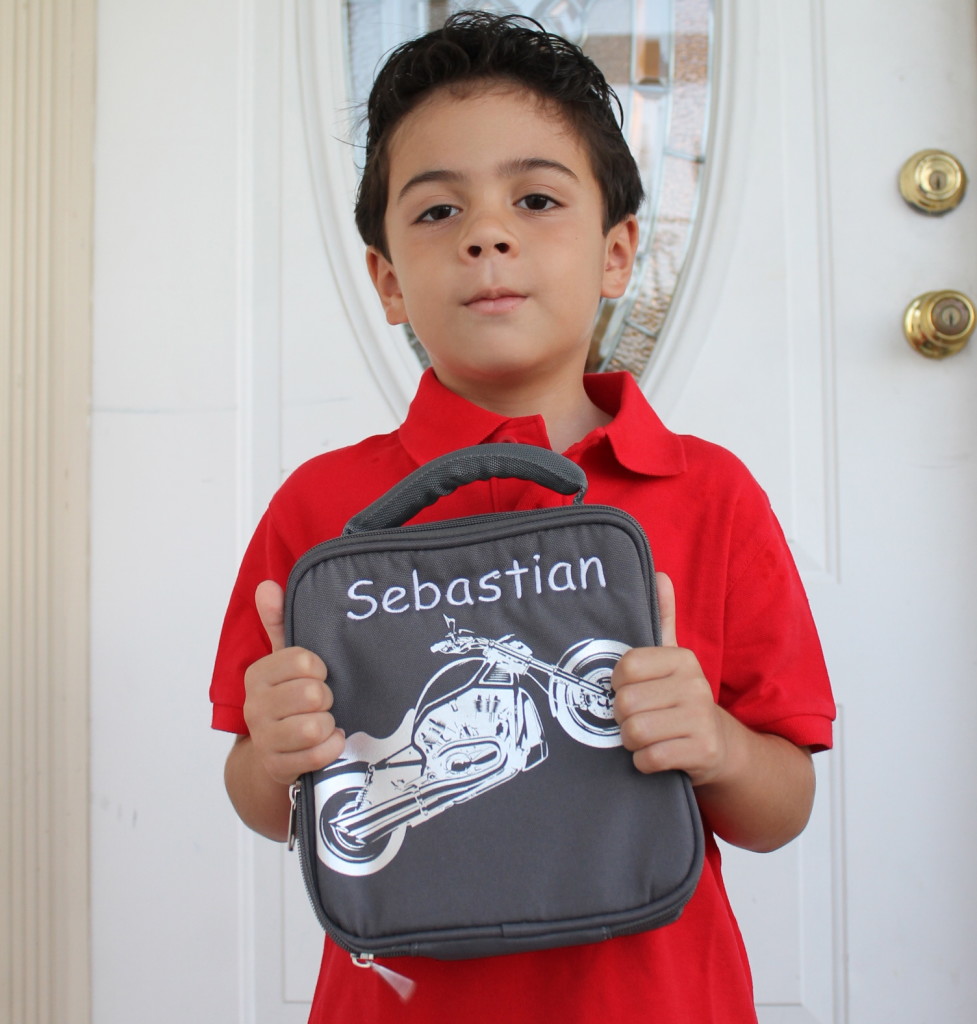 My little guy just started Kindergarten, which I'm sure you all know by now since I won't stop talking about it, I know. He is a super picky eater so he will not be having lunch at the cafeteria.  I was looking for a cute lunchbox and just love the selection of exclusive and personalized bags I found at Four Peas.  He chose a lunch bag with a bike on it and we got it embroidered with his name.  As always I left things for the last minute but the lunch bag was shipped super fast and got here in time.
He was so excited when it arrived and it had his name on it!  He was really happy to go to school and show off him cool lunch bag to his new friends and I really think that helped take some of the fear out of the first day of school which was awesome.
The lunch bag is just the right size to hold everything he needs but small enough to fit into his backpack so he doesn't have to carry it around.  The PVC insulation keeps his food and drinks cool and cleaning the interior is super easy.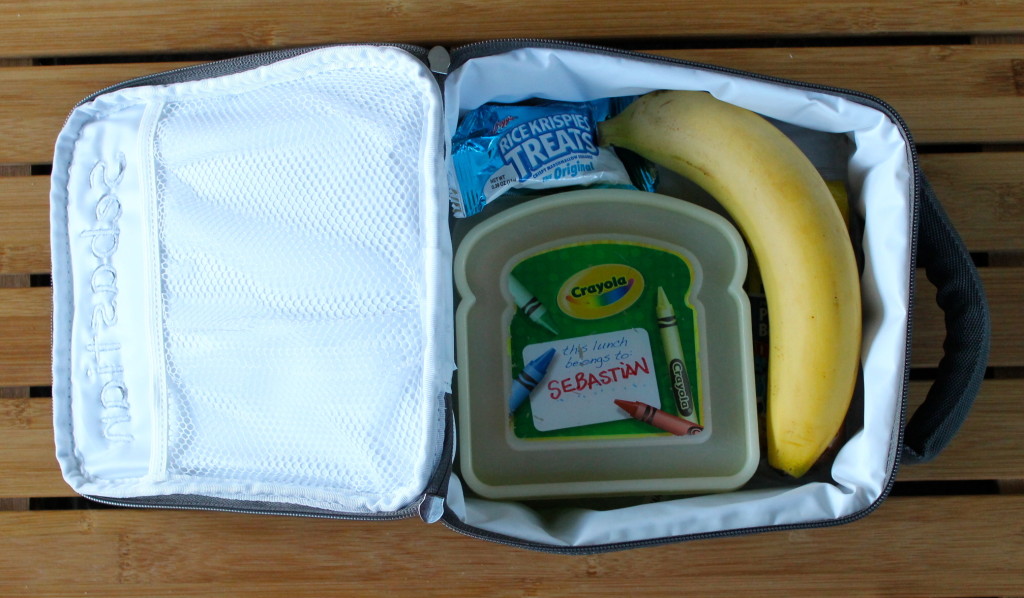 Four Peas' lunch bags are $18 and for $10 you can get it embroidered with your child's name.  Four Peas has lots of other great products, ideal for going back to school with gear that is practical, fun, unique and durable.  They also has backpacks for toddlers and for older kiddos, messenger bags and lots of other great products.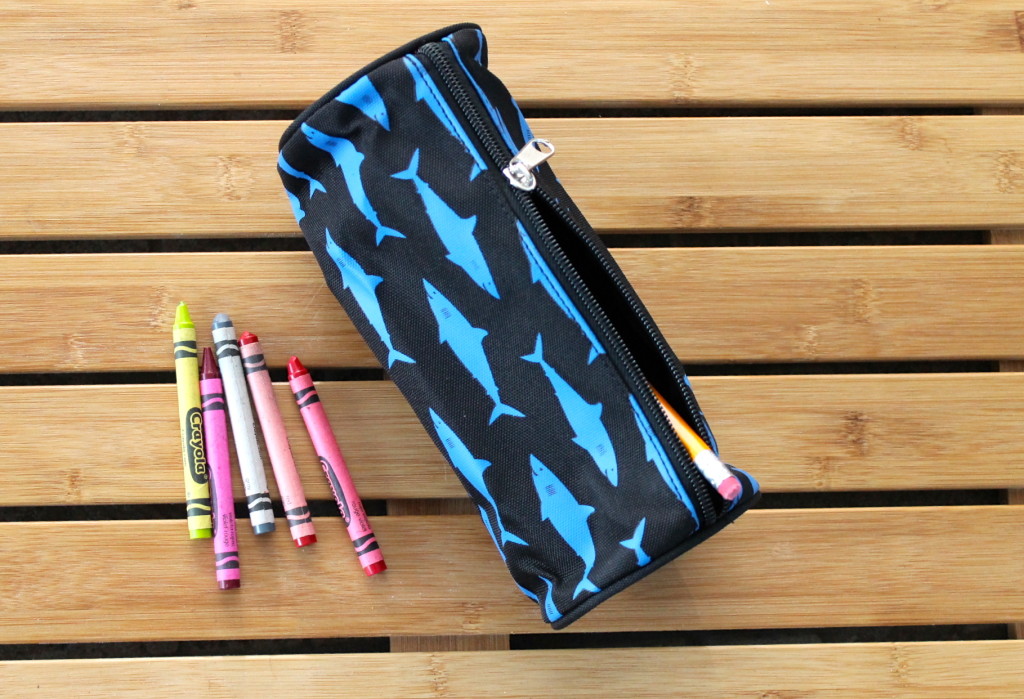 We where also provided with a cute pencil bag with sharks, my little guy's favorite animal.  It's just the perfect for for holding everything a creative 5 year old needs at school.  I have to say that I would have loved to have such awesome looking back to school gear when I was growing up!
I love that Four Peas' bags, products and/or raw materials have been screened for lead using x-ray fluorescence technology (XRF) which gives me peace of mind.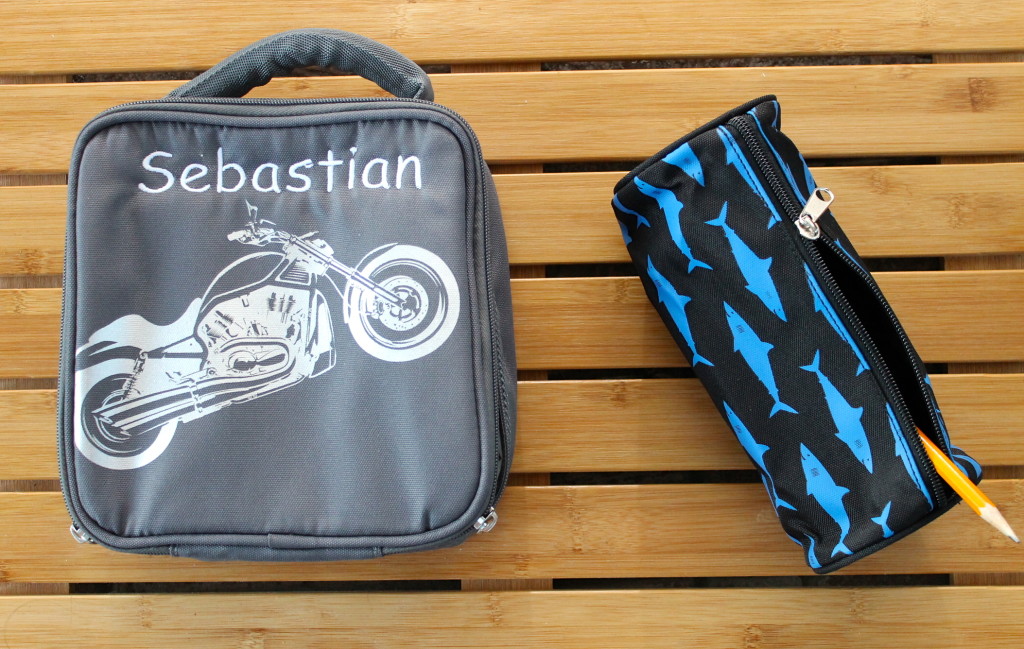 [important]Four Peas is offering Growing Up Bilingual readers a 25% discount using code GUB!
[/important]

So click on to the Four Peas website to get your cool, personalized back to school gear and like Four Peas on Facebook to stay updated.  Don't forget to use the GUB  discount code to get your 25% off!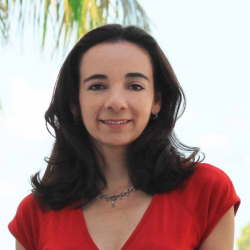 Latest posts by Paula Bendfeldt-Diaz
(see all)