I've actually been getting asked lately what it means to speak more than one language. Questions like "Do you think I'm bilingual?" and "When did you consider yourself bilingual?" Due to this peer-pressure, I went ahead and took a stab at answering this question. The results were fairly surprising…
As I mentioned, I threw up my own bilingual definition in a post on my blog. While this was pretty good, if you ask me, some people took some issue with it. I used some ideas from my Facebook page and incorporated them into the blog. Due to the comments, and discussion that followed, I decided to run a poll for a while and see what the masses think.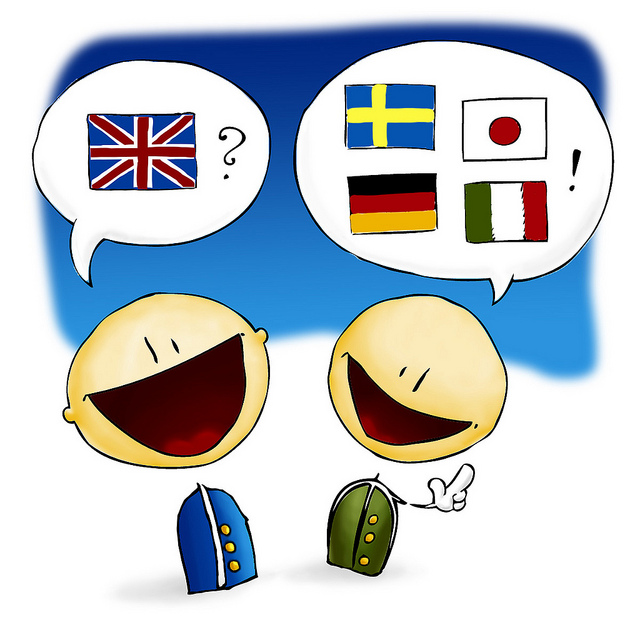 What influences our idea of what bilingual means?
Various elements of culture play into how we perceive things. Where we grew up, who we hung out with, what our parents did, how we were treated in society, our education level, and so on. For example, if you grew up black in the United States in the 1960's, your ideas and experiences are going to be different than mine. Similarly, although significantly less so, if you grew up in North Dakota and didn't speak a second language until you were an adult, your concept of what bilingual means is going to be different than someone who grew up speaking two languages from birth.
This doesn't necessarily mean one is right and one is wrong. There is no cut-and-dried, black-and-white, i'm-right-you're-wrong solution to this problem; only the subjective.
The Webster dictionary states the following:
"using or able to use two languages especially with equal fluency"
As discussed in my post, I dislike this definition. Perhaps I'm naive, or biased (definitely biased!) but I think this definition falls short for a few reasons.
It is impossible. It's a scientific fact that two people cannot speak two languages at the exact same level. If you think I'm wrong, prove it… 😉
It's ambiguous. What does 'equal fluency' mean? Do the vocabularies have to be the exact same size? If I know 25,000 words in English and 23,000 words in Spanish does that mean I'm not bilingual? If it doesn't, then where is the cut off?
In order to add any real value to this debate, we need to get the opinion of the masses. Ultimately, it doesn't matter which definition you believe or which dictionary you worship; bilingualism has many faces. Some people are perfectionists while others exaggerate their own abilities. Either way, a person has a right to self-proclaim their bilingual independence!
What do you think? Comment below for your definition of bilingual and I will include it in my poll. I plan on writing a comprehensive part 2 to the debate on what it means to be able to call yourself 'bilingual.'
Latest posts by Jeffrey Nelson
(see all)