If you are looking for the best place to swim with manatees in Florida you will not find a better place than Crystal River. This article includes everything you need to know about swimming with manatees, from the best manatee tours to the best place to stay at. Crystal River attracts tourists from all over the world who want to experience snorkeling with manatees in the crystal clear waters of the Florida springs. For as long as I can remember, one of my top bucket list things to do in Florida has been to swim with manatees, so I did my research and headed to Plantation on Crystal River, where I booked the best tour to swim with manatees. And I am excited to share with you all of the best tips so you can have an amazing experience with these gentle giants!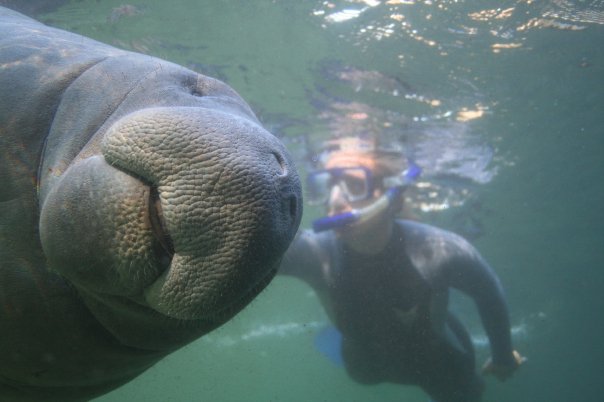 When is the best time of the year to swim with manatees in Florida?
Thanks to Florida's incredible weather, you can swim with manatees in Crystal River all year round! Hundreds of these adorable animals escape the cold waters of the Gulf of Mexico to chase the Crystal River's warm environment from mid-November to late March, so this is the most popular time to visit the area.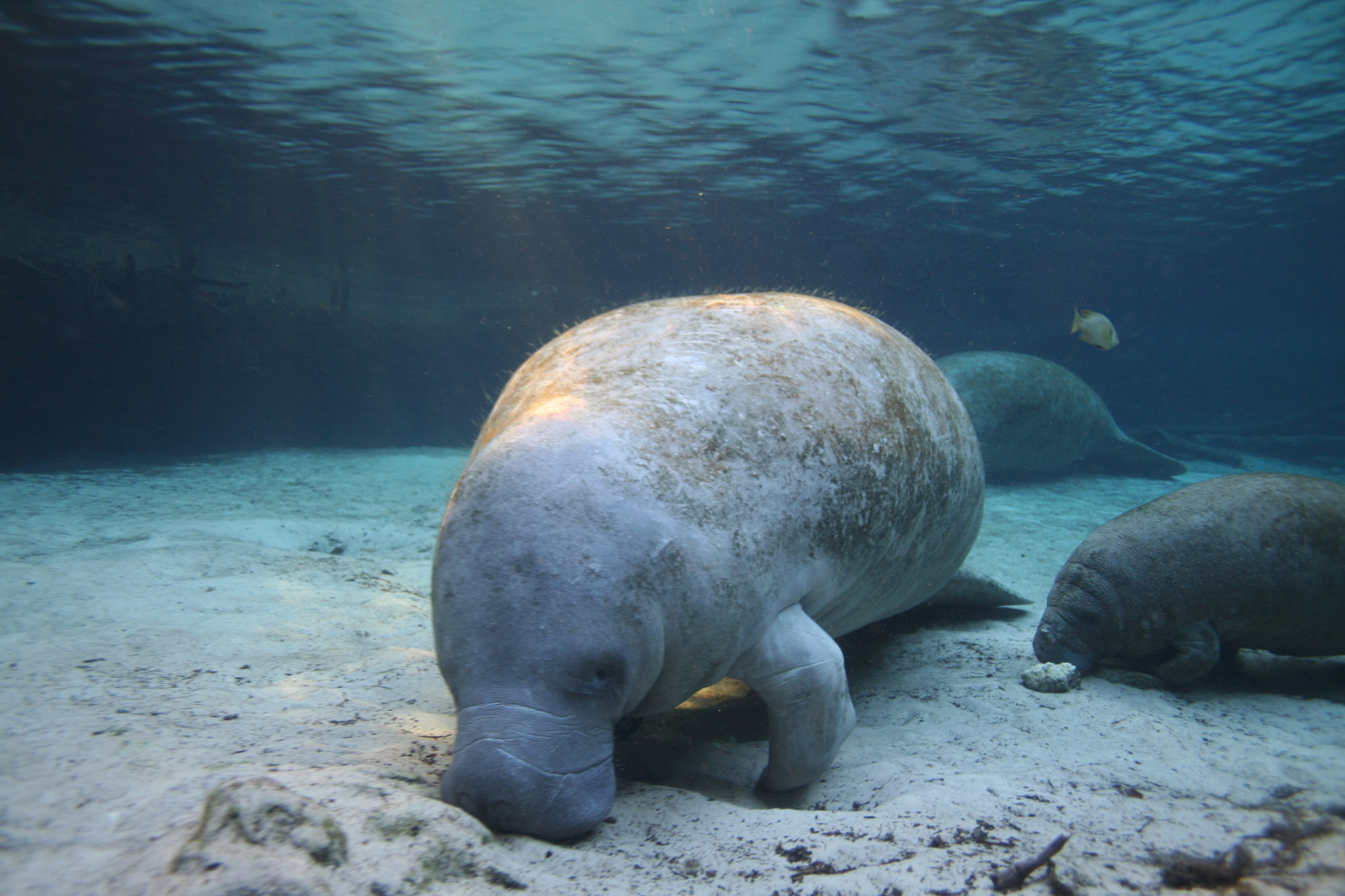 The population grows up to 700 during the winter months, so you will be able to see hordes of manatees eating and resting peacefully.
We decided to stay at the Plantation on Crystal River to take advantage of the beautiful surroundings and breathtaking natural springs. It is a great place to visit either during the high season or off-season and offers plenty of fun attractions for every member of your family to enjoy.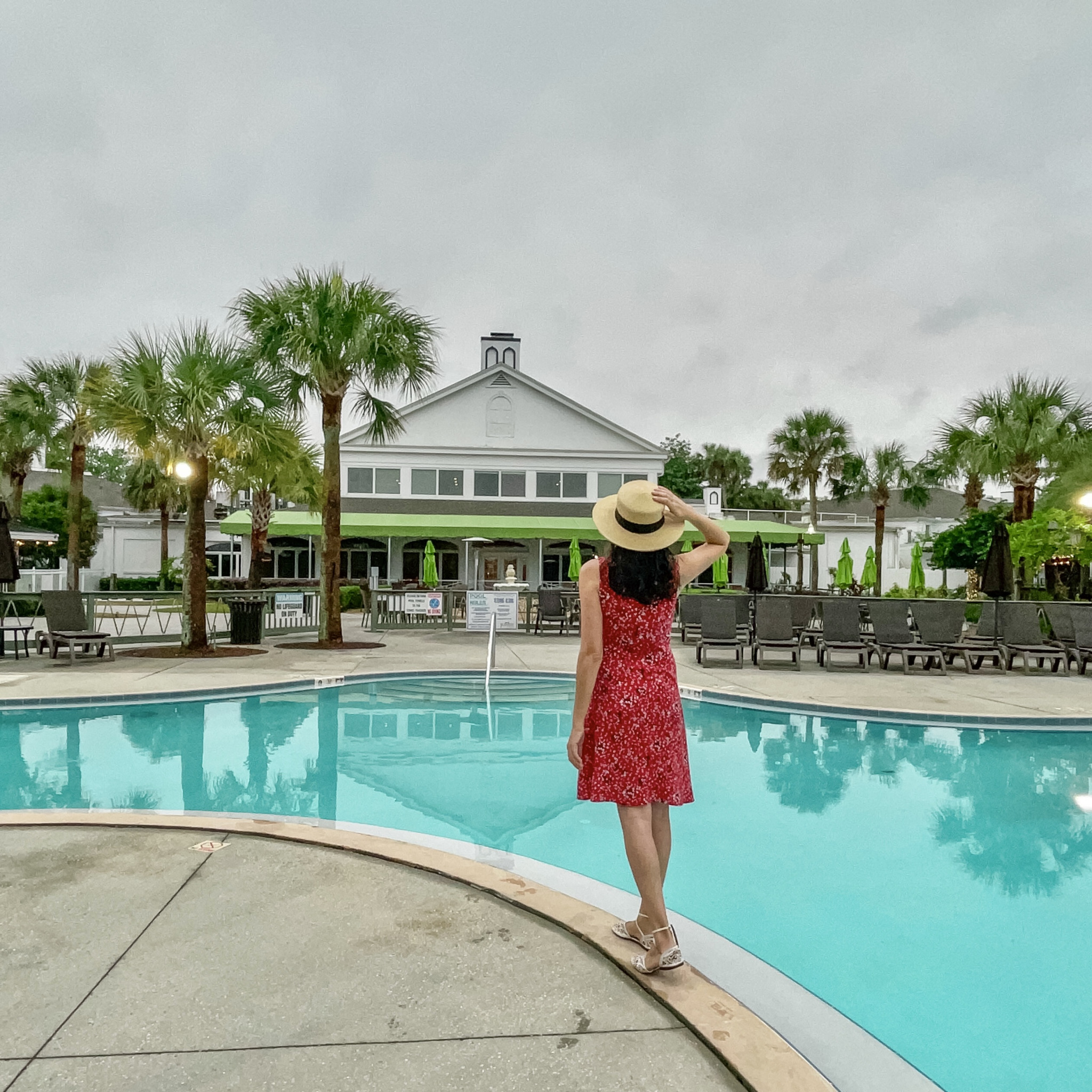 Can you swim with manatees in the off-season?
Yes! There are about 60 manatees that stay in the area year-round. Swimming with manatees in Crystal River during the off-season (April-October), has many advantages from fewer tourists and better prices to better weather and warmer water.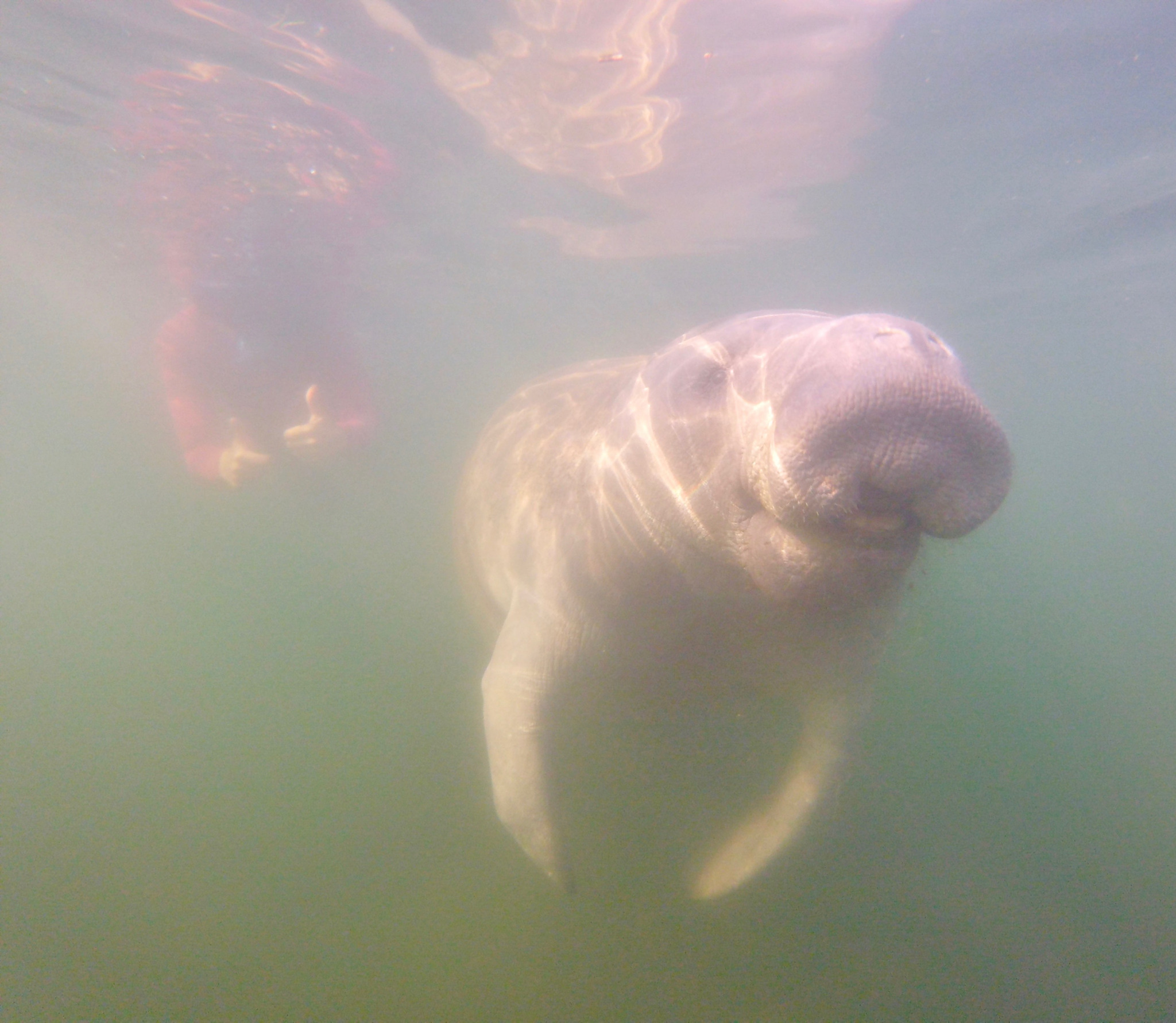 Keep in mind that between the spring and fall months, the manatees enjoy warm waters somewhere else. Therefore, there will be fewer opportunities to spot enormous hordes of these magnificent animals. But since there will be fewer tourist crowds, snorkeling with manatees during the off-season is a great option.
Besides, "off-season" doesn't mean you can't enjoy all the fun activities Plantation on Crystal River resort offers. And the better pricing that usually comes with the off-season is a huge plus when planning your family vacation!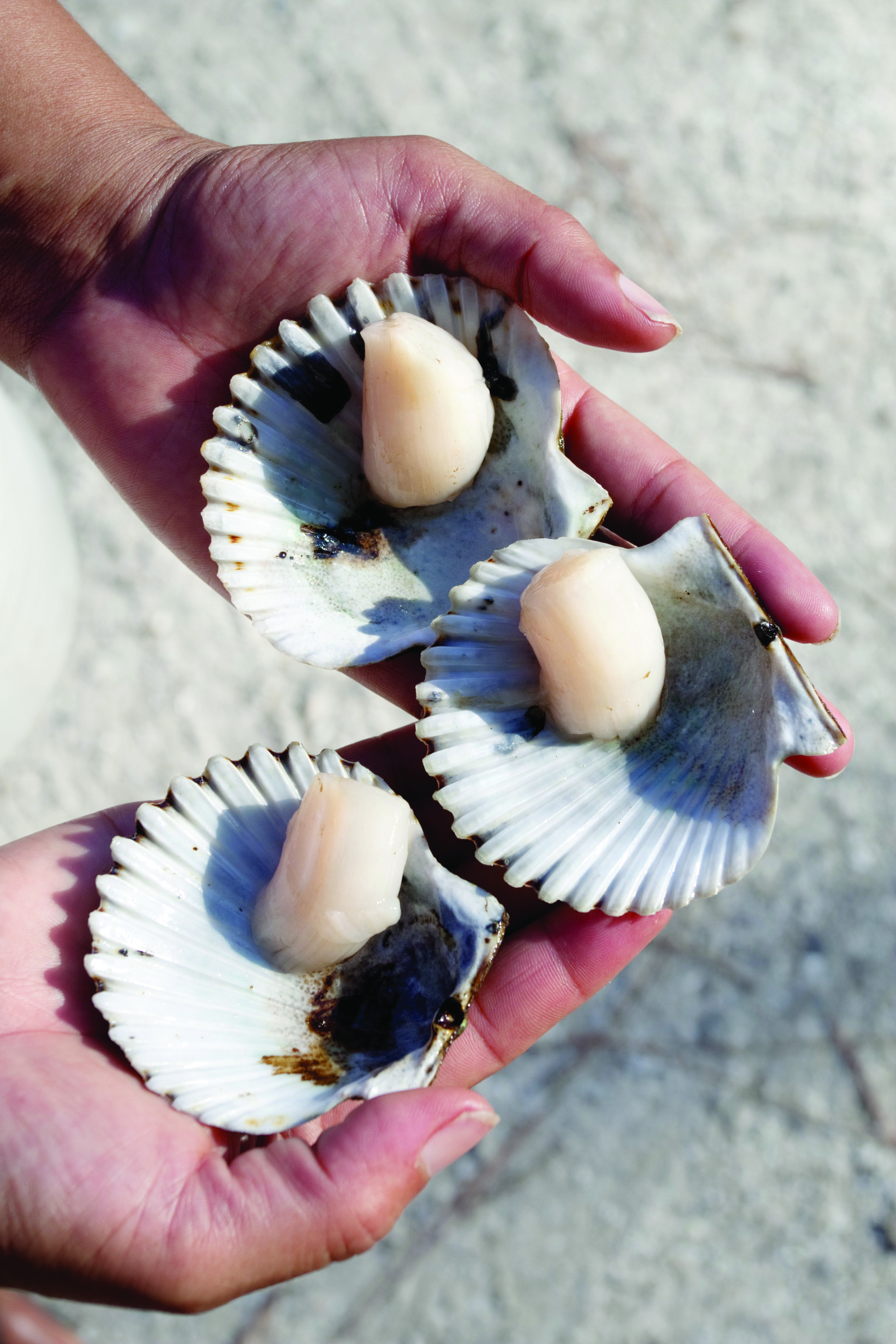 Another great thing about visiting Crystal River in the off-season is that you can take advantage of scalloping season. Plantation on Crystal River has a prime scalloping location. Scooping scallops along the underwater grass flats is such a unique and fun family activity you can enjoy in the area during the months of July through September. The best part: you don't have to worry about what to bring! The scalloping packages include masks, snorkels, fins, and a mesh scalloping bag, recipes included!
What is the best place to swim with manatees?
Besides being the only area in Florida with a year-round manatee population, Crystal River is the only place in the nation where you can legally enter the waters and swim with these glorious creatures. During the winter months, it has the highest concentration of manatees, while in the summertime, it retains a healthy population that thrives in the warm waters of Kings Bay.
Located about 65 miles north of Tampa on the west coast of Florida, this sanctuary is the best place in the whole world to swim with manatees in their natural habitat. The unique balance of freshwater and salt from the numerous springs and the warm temperatures create the perfect winter refuge for these docile, 1,000-pound gentle giants.
While in the area, the best place to stay is on the Plantation on Crystal River resort. We booked not only a room but decided to get the manatee package which saved us a lot of money and was so easy since the tour leaves right from the hotel grounds.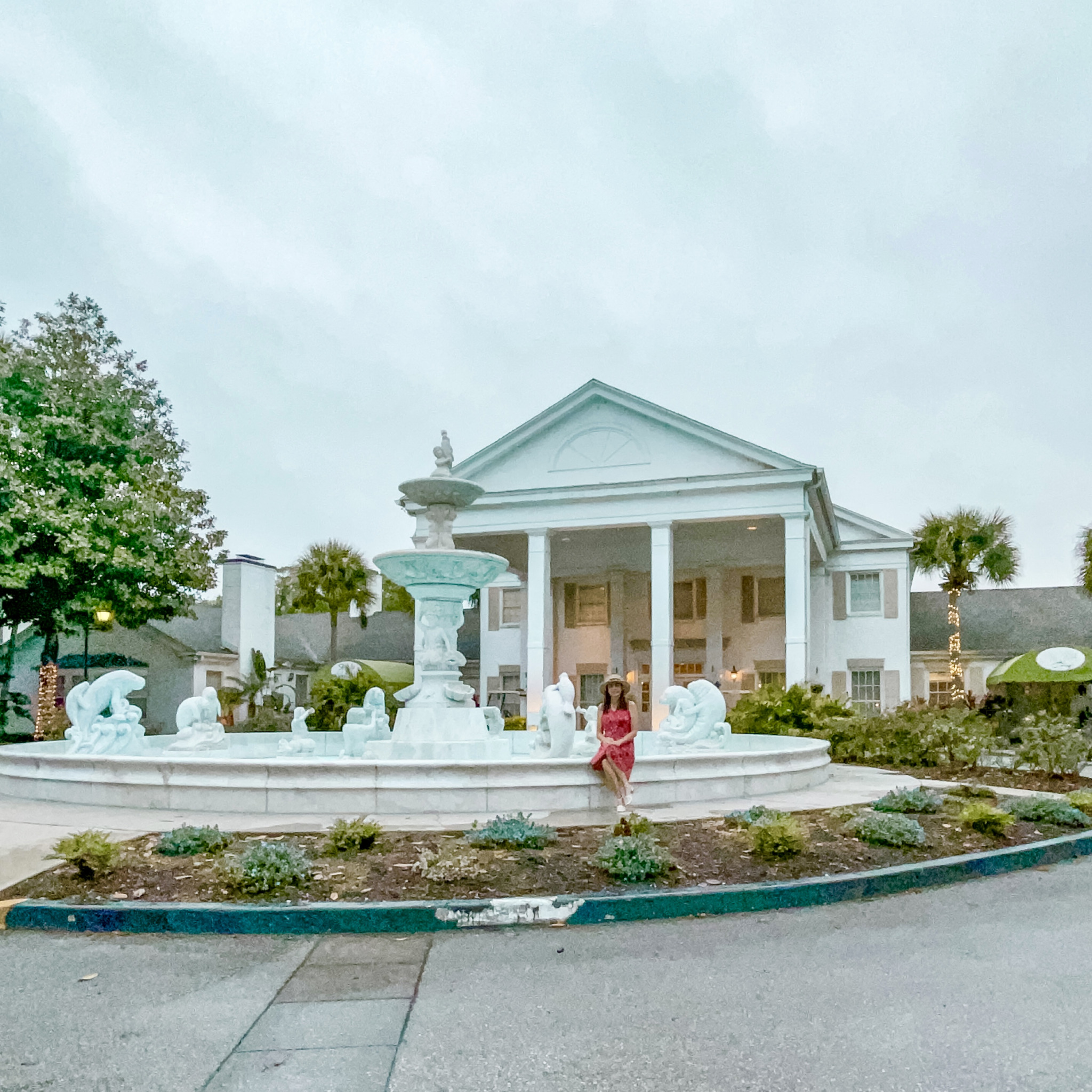 The resort offers fantastic packages to help you plan the perfect family vacation, from the private tours for swimming with manatees at Crystal River to golf packages that include a few rounds on their 18-hole championship course. As we happily discovered while exploring the grounds, you will find lots of all-season things to do.
Embark on a tour through pristine waters and get ready for an unforgettable experience swimming with manatees in Crystal River. I can finally check it off my bucket list! Also, don't forget to check out the hotel's incredible amenities
Where to stay in Crystal River, Florida
When it comes to accommodations the best hotel in Crystal River is hands down Plantation on Crystal River. Nestled right on Crystal River, this waterfront resort is packed with incredible amenities and fun activities for the entire family.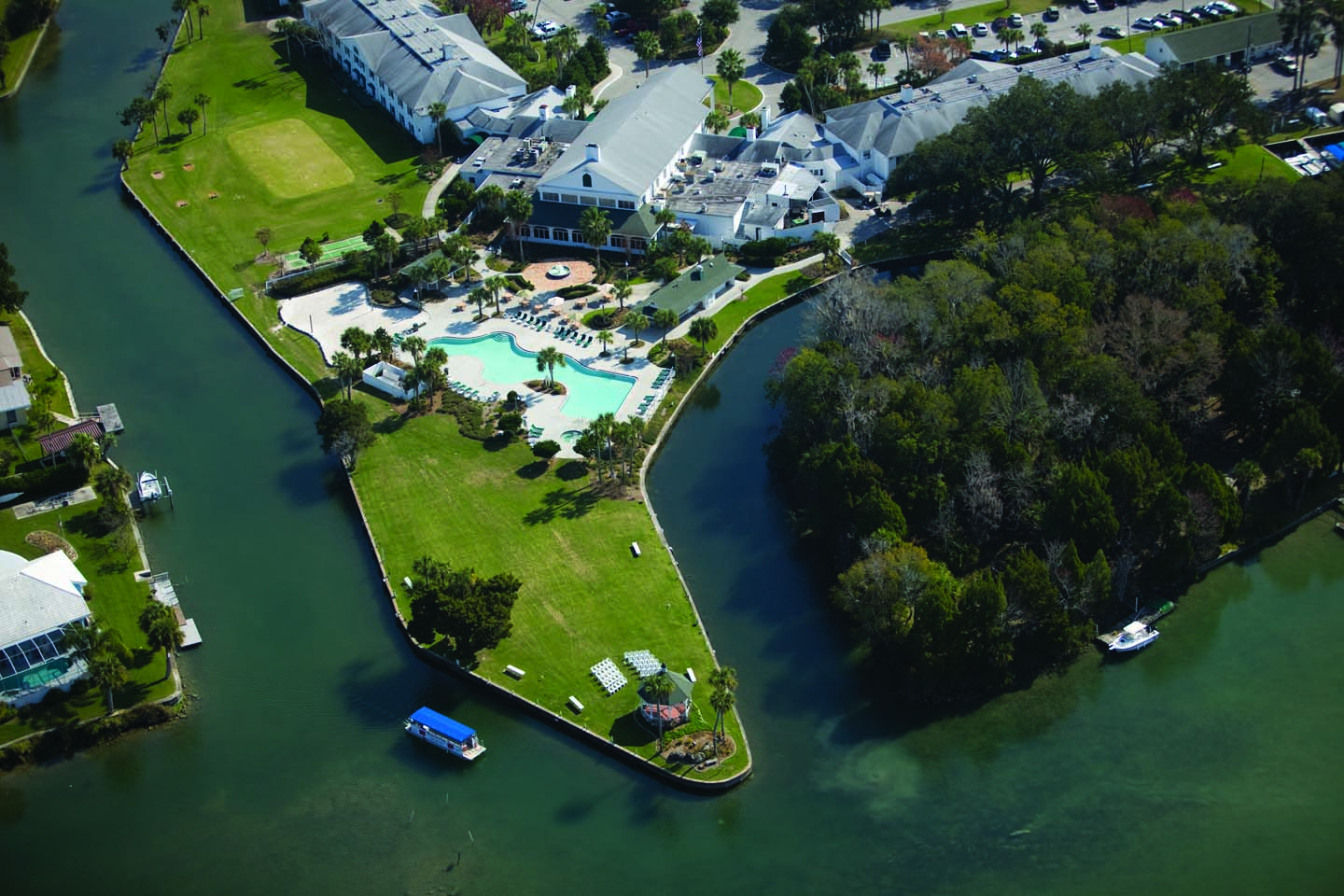 Located on beautiful Kings Bay, one of the largest aquifers in the state, Plantation on Crystal River is a water lovers' paradise. Its location makes it the perfect place to stay at since it's so close to where the manatees can be found. The hotel is full of great family-oriented activities, from boating to scalloping and golfing. Swimming with manatees in Crystal River is one of the most amazing experiences I encountered, and one my kids and I will never forget!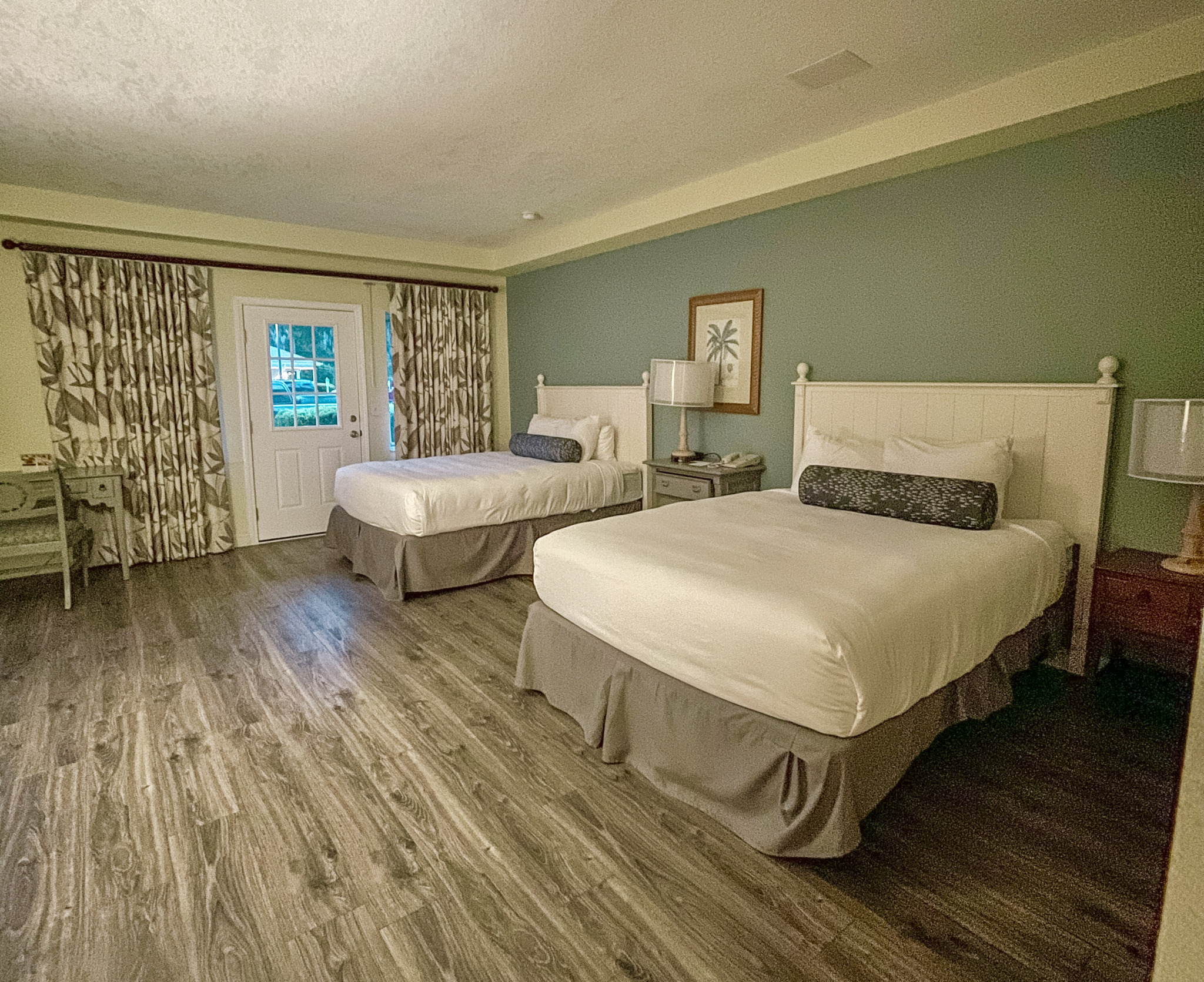 We loved the excellent service, and the staff was not only extremely friendly but knowledgeable about Crystal River's ecosystem and its famous residents. The rooms were spacious and comfortable with all the modern amenities. They have charming contemporary decor and outdoor patios with gorgeous views. But with so many fun things to keep us occupied, we hardly stayed indoors!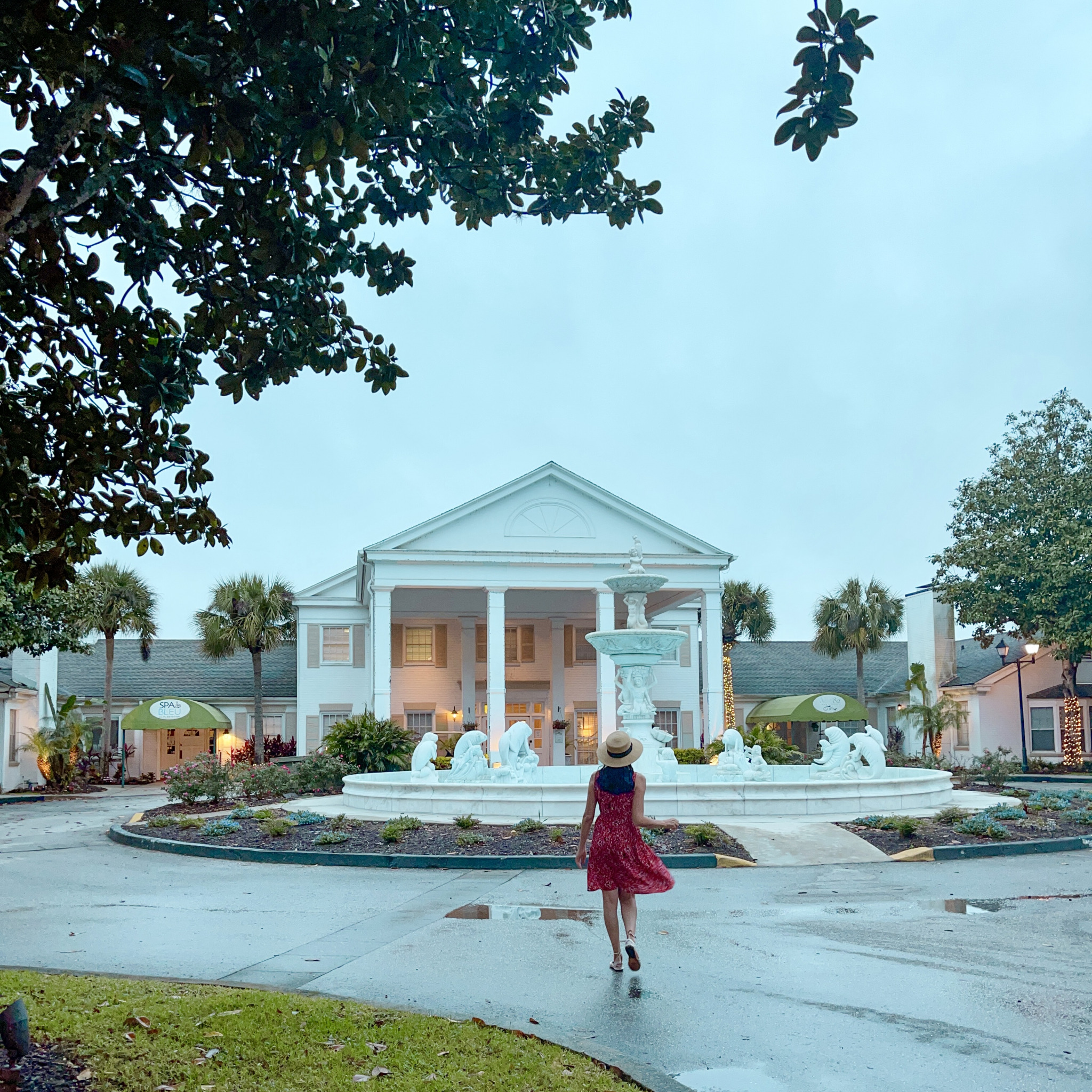 Plantation on Crystal River is a great family getaway. We really enjoyed the heated outdoor lagoon pool and had a blast playing a game of giant checkers. The property is gorgeous and also offers many other activities like tennis, golf, and volleyball. You can also rent a boat for a scenic outing or go fishing in the inland waterways. Don't forget to bring back your catch, as the hotel's chef will happily cook it for you!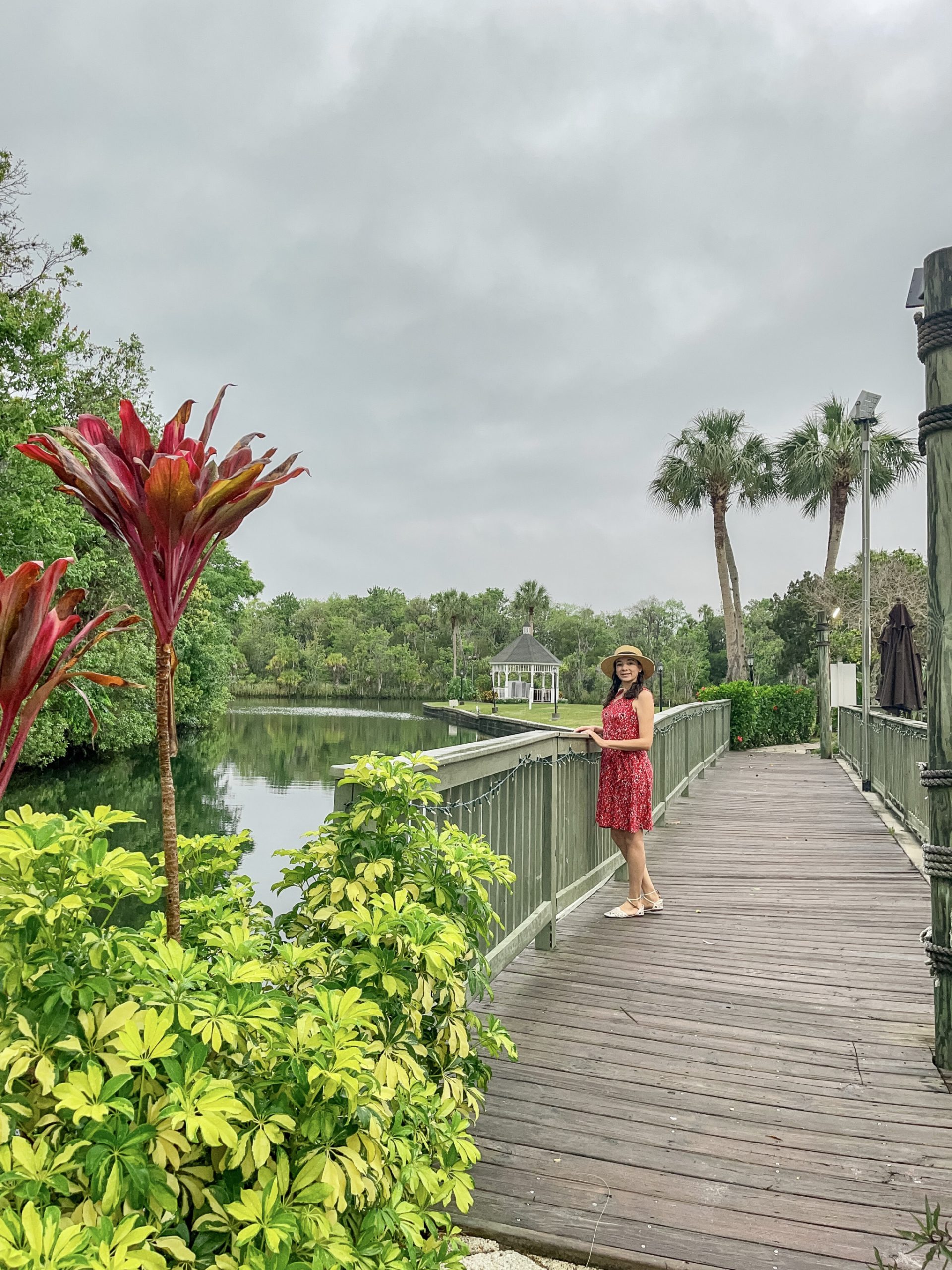 Another great activity for your kids is scalloping, as Crystal River is famous for its blue-eyed mollusk inhabitants. During scalloping season which happens from July to September, the hotel offers charters to take you diving in pristine waters. Don't worry if you never scalloped before: the trained guide will make you experience the best it can be.
But our main goal was swimming with manatees in Crystal River and that is why we booked a package at the Plantation on Crystal River that combined lodging and a manatee tour for the most amazing adventure (while saving money, yay!) I can't even begin to describe what it felt like to see these gentle giants up close.
It would be best if you tried to book an early morning tour for a much quieter experience. Not only is it less crowded, but the manatees are more active. Plus, the relaxing environment invites the manatees to approach visitors, and we were able to swim and interact alongside them, making it a vacation of a lifetime!!!
What is the best swimming with manatees tour in Crystal River?
As soon as we decided to go swimming with manatees in Florida, I noticed there were many companies and resorts offering incredible tours. Trying to sort out the best option turned out to be a challenging task. But after doing some research, we chose to book a manatee swim package at Plantation on Crystal River and had a great experience.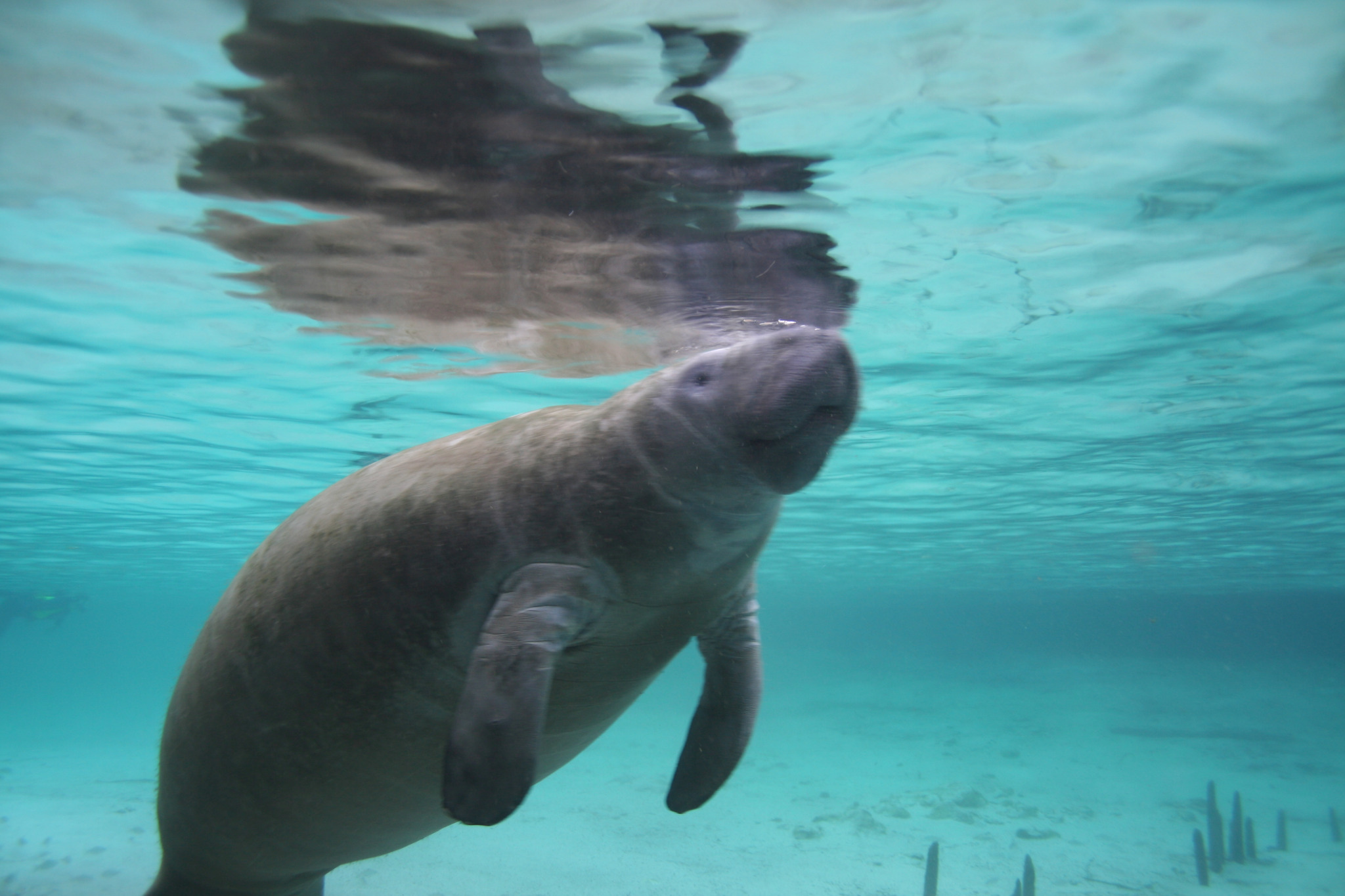 You will not regret booking with the Plantation on Crystal River tours, as we had by far the best time swimming with manatees in Crystal River. The guide and staff went above and beyond to guarantee an unforgettable encounter with these marine creatures. Their knowledge and attention on the safety of the animals were awe-inspiring. Swimming with manatees in Crystal River tours delivered what they promised: the adventure of a lifetime for our entire family. my kiddos and definitely one for the books for me.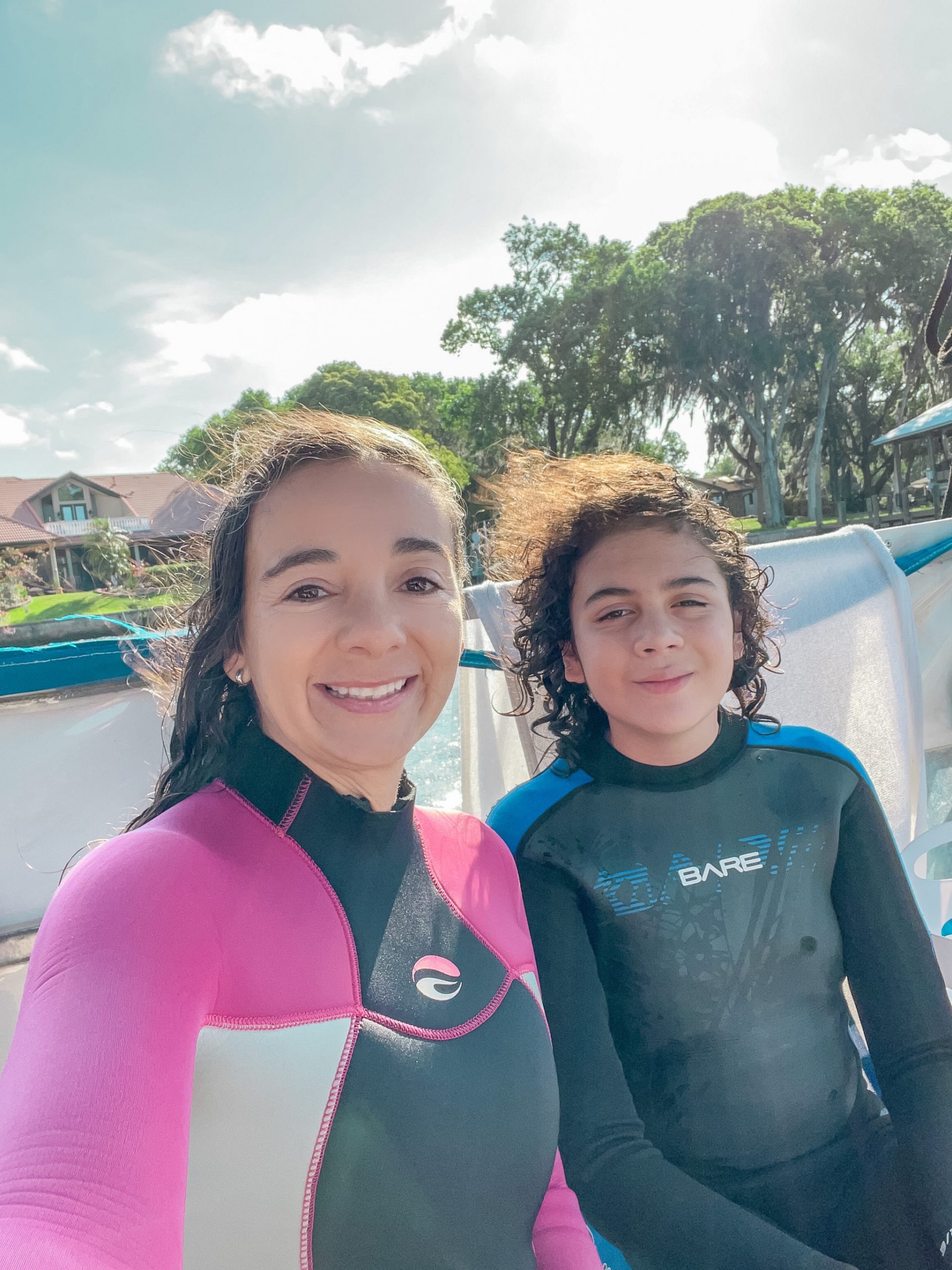 Manatee swim packages at Plantation on Crystal River
After experiencing it firsthand, I can honestly say that swimming with manatees in Crystal River is unlike anything I have ever done before. It is truly an experience of a lifetime! And since the Crystal River area is the only place in Florida where you can legally swim and interact with these incredible marine mammals, I recommend booking a package at Plantation on Crystal River resort to make the most of your time. So, if you are looking for a unique family activity, swimming with manatees in Florida is it!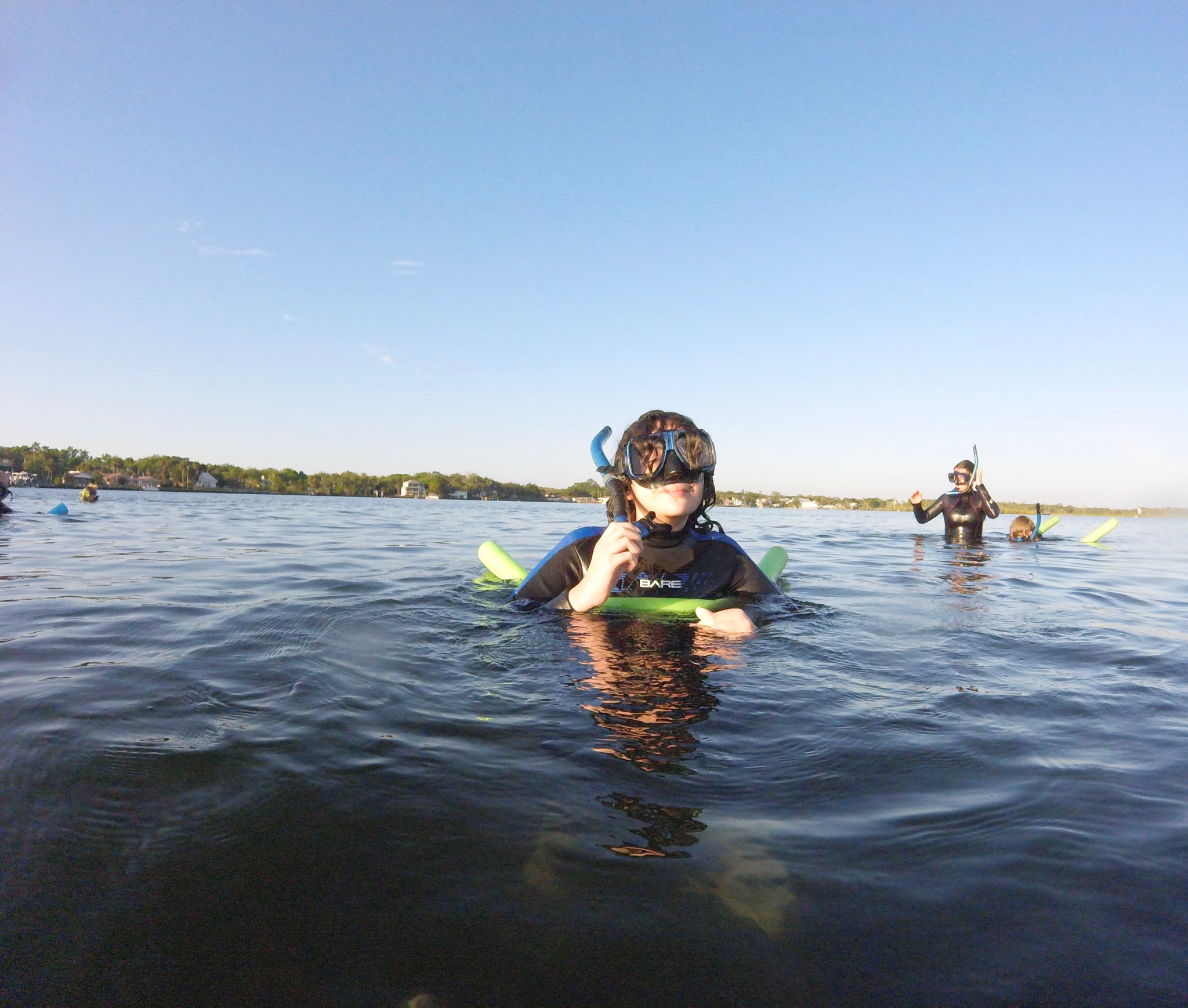 Manatee packages at Plantation on Crystal River start at $149 per person (double occupancy) and include one-night accommodations, breakfast, and a guided manatee tour. Always check the hotel website for their latest offers and packages, especially in the off-season. They also provide all the equipment (fishing tackle, wet suits, and snorkel gear) for their tours and charters, so you don't have to worry about anything, just pack your swimsuit and have a great time! Always make sure to check their website for special offers and offers for Florida residents and military families.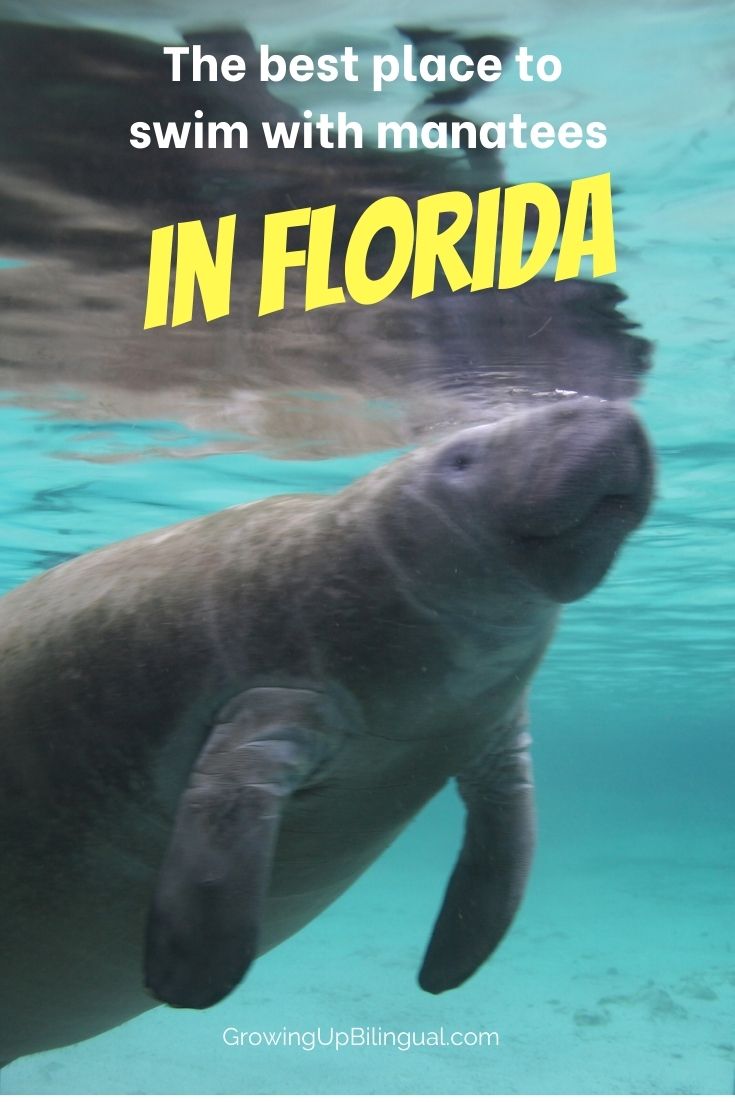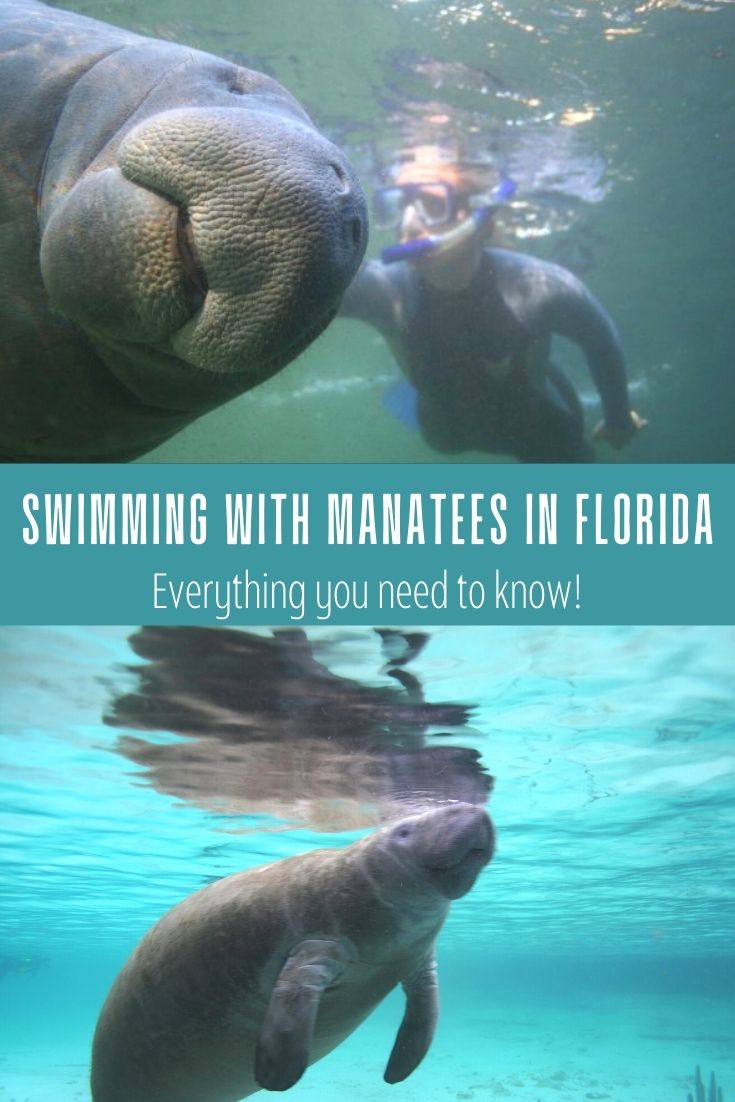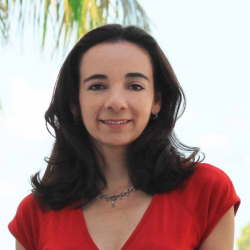 Latest posts by Paula Bendfeldt-Diaz
(see all)