This shop has been compensated by Collective Bias, Inc. and its advertiser. All opinions are mine alone. #OfrendasConNestle #NestleKitchen #CollectiveBias
These pumpkin spice cheesecake skulls are a fun and delicious Dia de los Muertos treat to make and enjoy with family. They also make a fun kid-friendly Halloween treat and are perfect for adding to your Halloween party spread.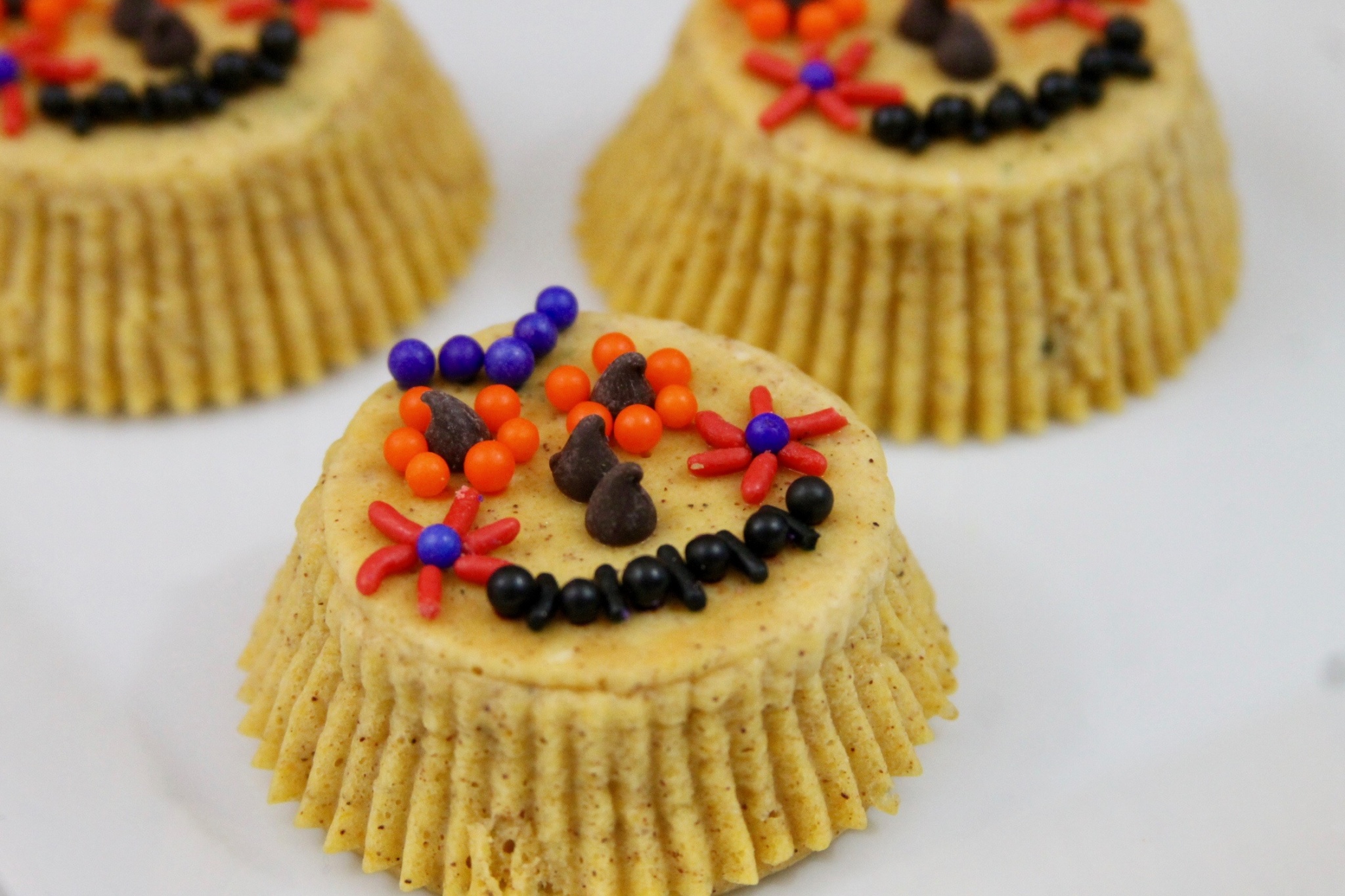 Dia de los Muertos is a very special holiday at our home. It's a day when we get together with family, remember loved ones that have passed away and celebrate our country's traditions. These traditions have become even more meaningful since we moved to the United States because talking about family and telling stories about those family members that my kids never got to meet has become more important. Sharing those stories helps my kids understand where they came from and learn more about our family's history and roots.
The Day of the Dead is not a somber occasion or a spooky holiday like Halloween but a joyous celebration of life and of family. It is believed that on el Dia de los Muertos our ancestors come from the Land of the Dead and can visit the living. This is a great metaphor of how talking and remembering people we loved and who have passed away really keeps them alive in our memories.
Although in Guatemala we celebrate el Dia de los Muertos a little different than they do in Mexico we have adopted many of the colorful imagery and symbolism like the sugar skulls, the marigolds and the creation of altars into our family Day of the Dead traditions. In Guatemala, it is customary to visit the cemetery and then gather with family to share memories of family members who are no longer with us. But since we are not able to visit the cemetery and we can't really get together with extended family since they all live in Guatemala making an altar at home where we include pictures of my grandparents and Paula's grandparents and aunt and placing some of their favorite things in the altars like their favorite foods really makes us feel closer to them and gives life to this tradition in our home.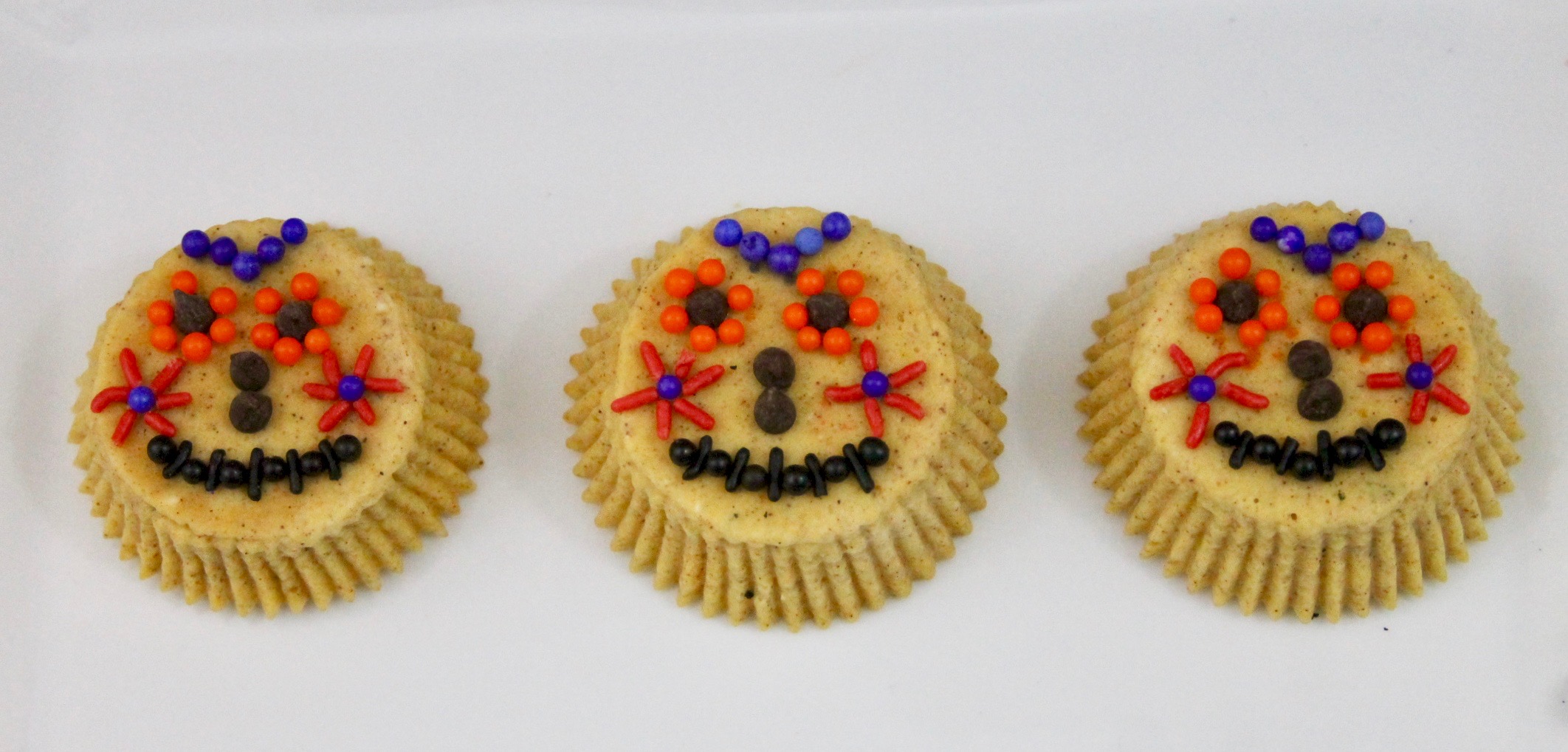 My grandmother really loved cheesecake so I wanted to make a cheesecake recipe and decided to add a little fall flavor, especially since everyone in our family loves pumpkin spice. She never had pumpkin spice cheesecake but I'm sure she would have loved it. I got the basic idea for this recipe from the Nestlé website and made some little tweaks. Then I added the decoration of the colorful skulls inspired on the Mexican sugar skulls or calaveritas de azúcar.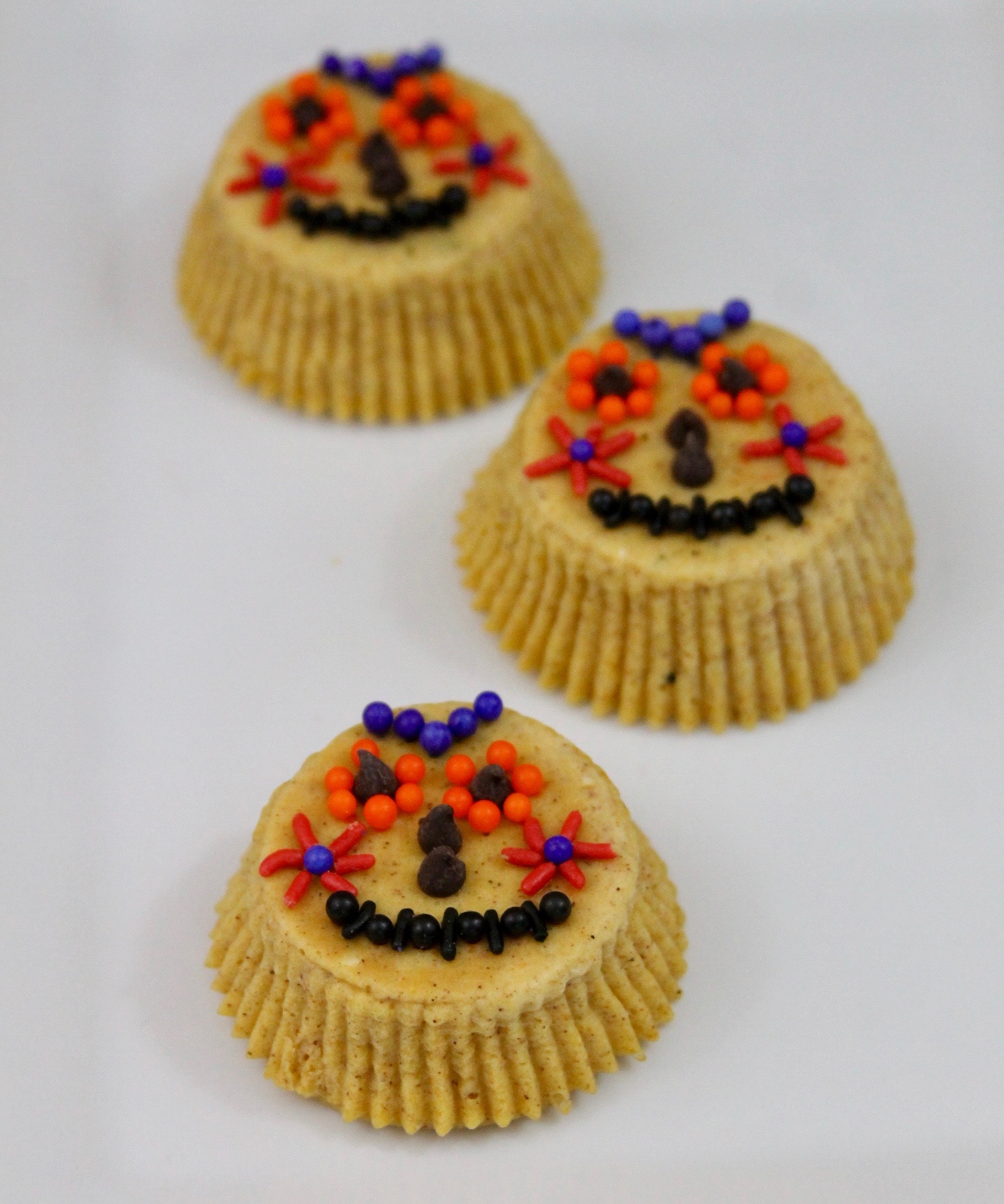 For this recipe, I used NESTLÉ® COFFEE-MATE® Pumpkin Spice Flavor Creamer and NESTLÉ® TOLL HOUSE® Semi-Sweet Chocolate Morsels. Growing up I remember mi mamá y mi mamita (my abuelita) always using Nestlé products in the kitchen and Nestlé has always been a brand that was a staple in my family's kitchen back in Guatemala and continues to be now that we live in the United States.
Day of the Dead Pumpkin Spice Cheesecake Sugar Skulls Recipe
Ingredients for Pumpkin Spice Cheesecake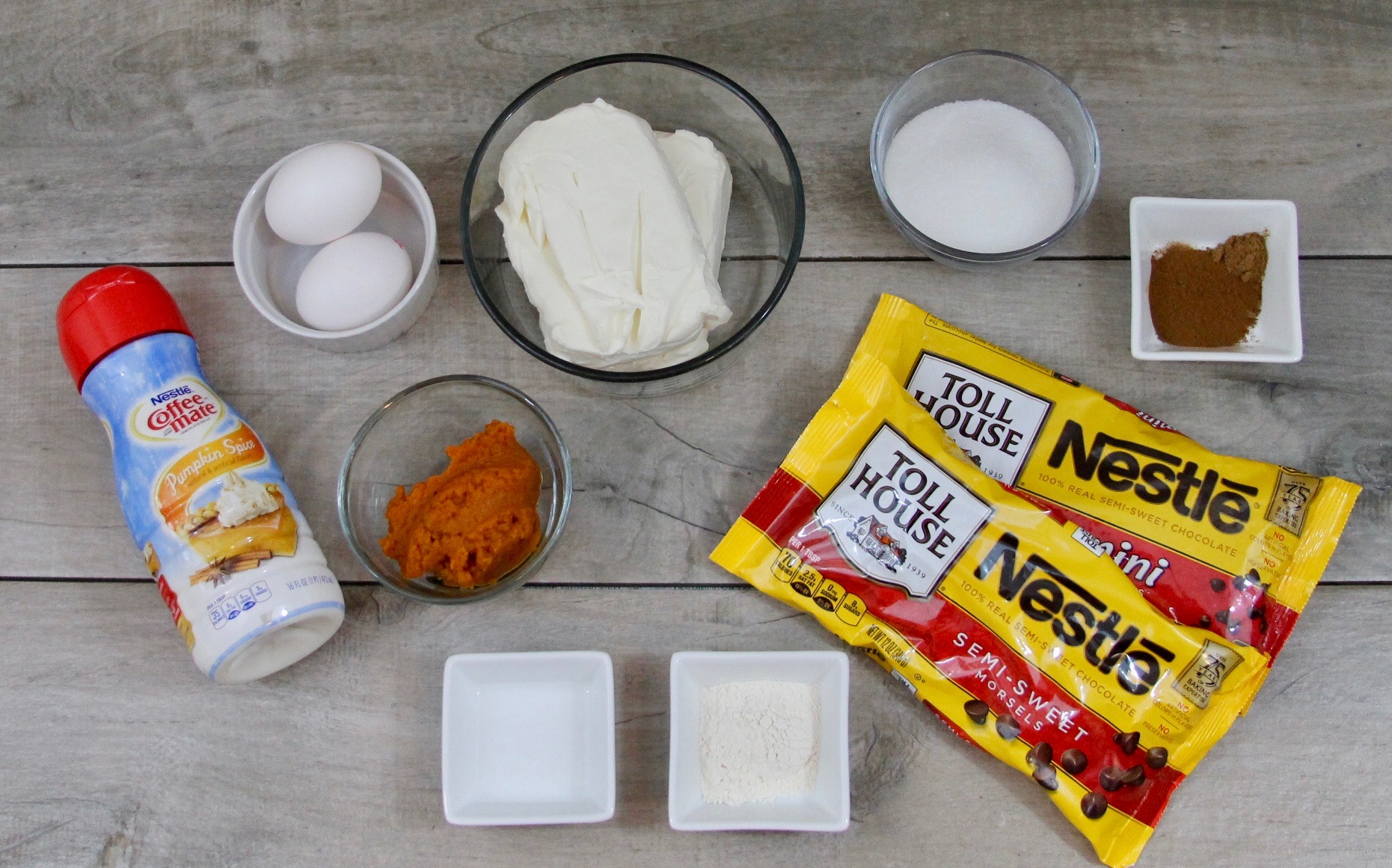 Directions for Pumpkin Spice Cheesecake
1. Preheat oven to 325ºF.
2. Line 12 Muffin tins with liners and coat them with the nonstick cooking spray.
3. Beat cream cheese, sugar, flour, and vanilla into a large mixing bowl until smooth.
4. Beat in the eggs one at a time.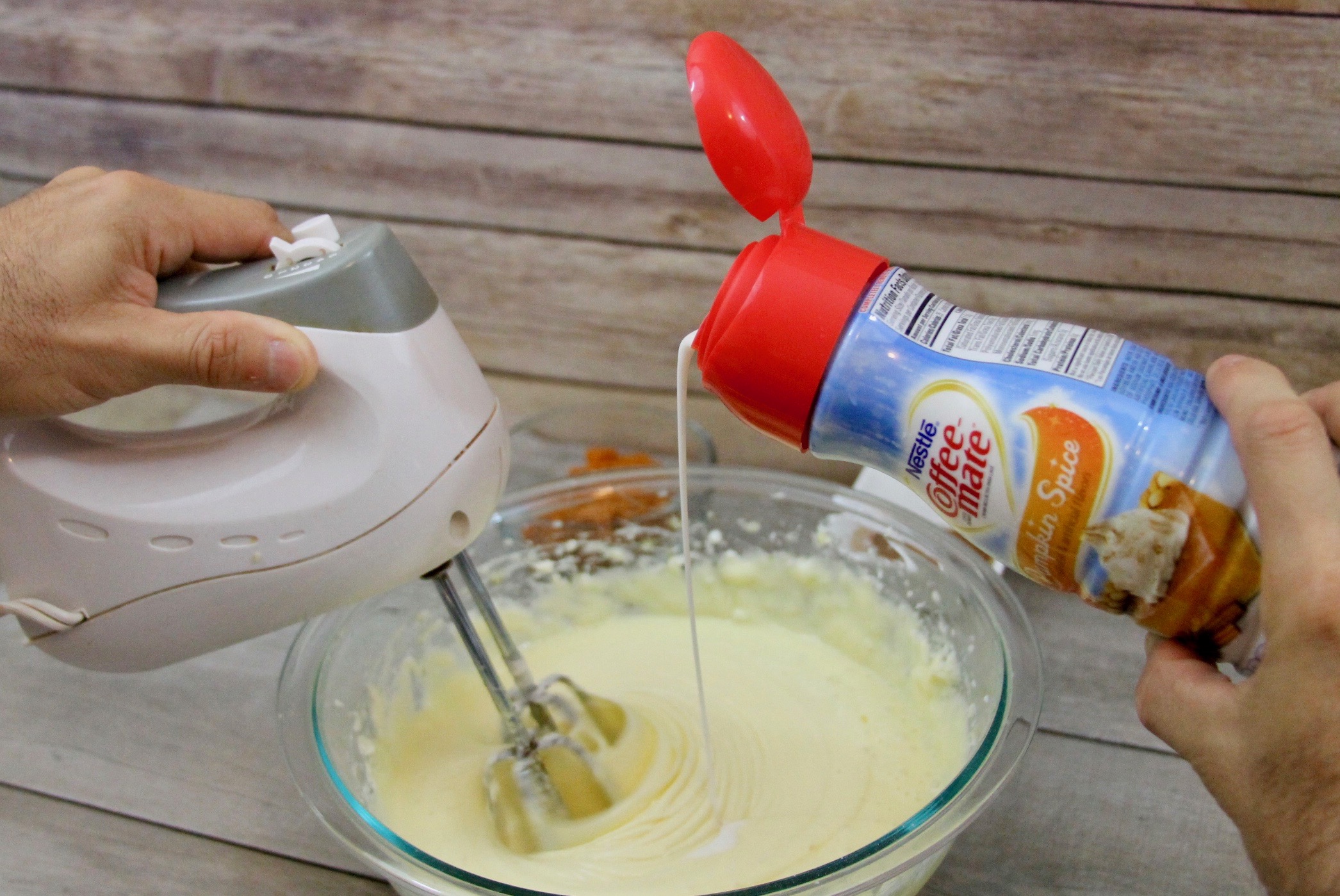 5. Add in the pumpkin, spices, and Coffee-mate to the batter and mix until well combined
6. Pour the batter into the muffin cupcake tins almost to the top.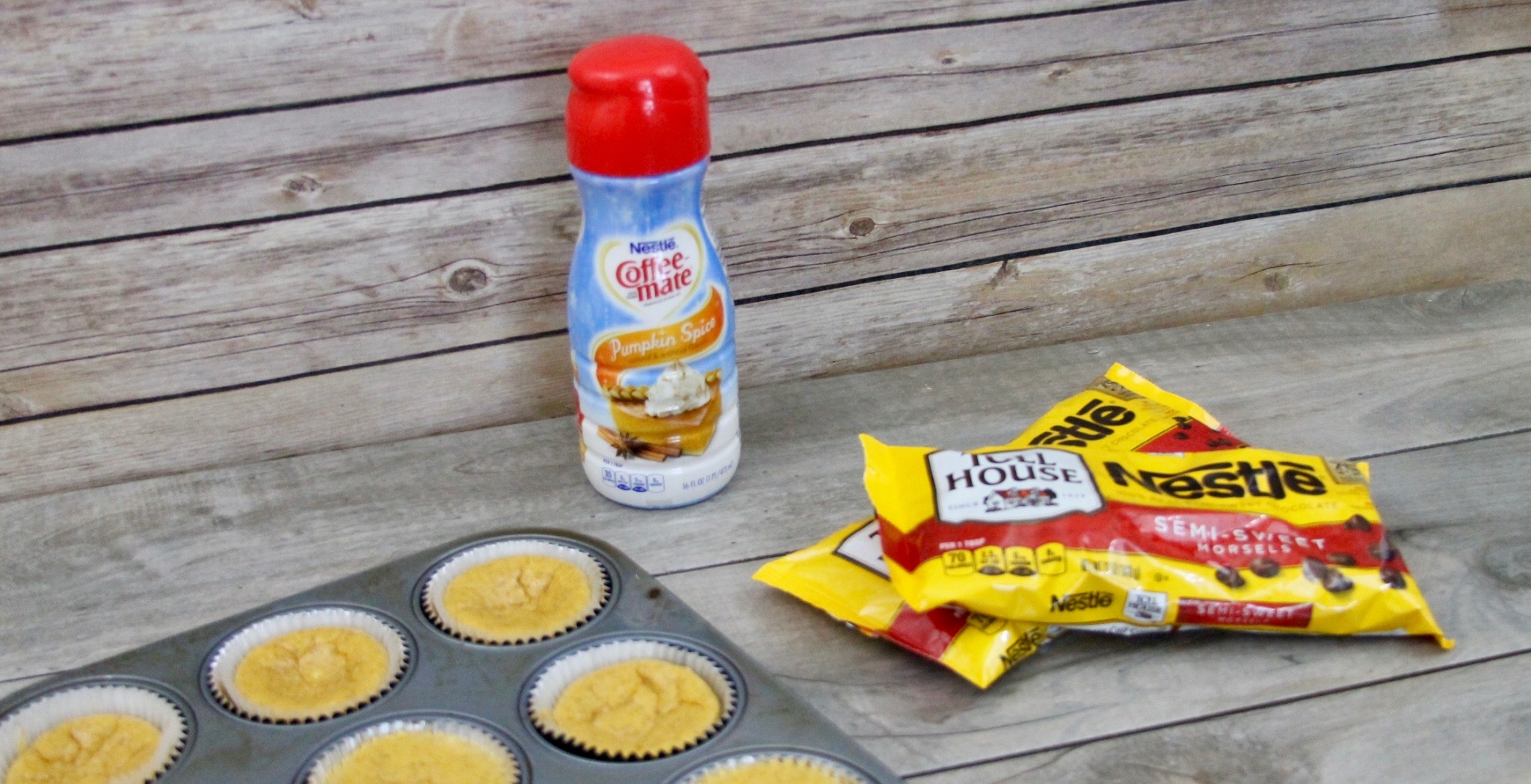 7. Bake for 16-18 minutes or until set. Cool completely then cover and refrigerate for 4 hours.
8. Decorate with Toll-House semi-sweet chocolate morsels and sprinkles to create sugar skull inspired designs.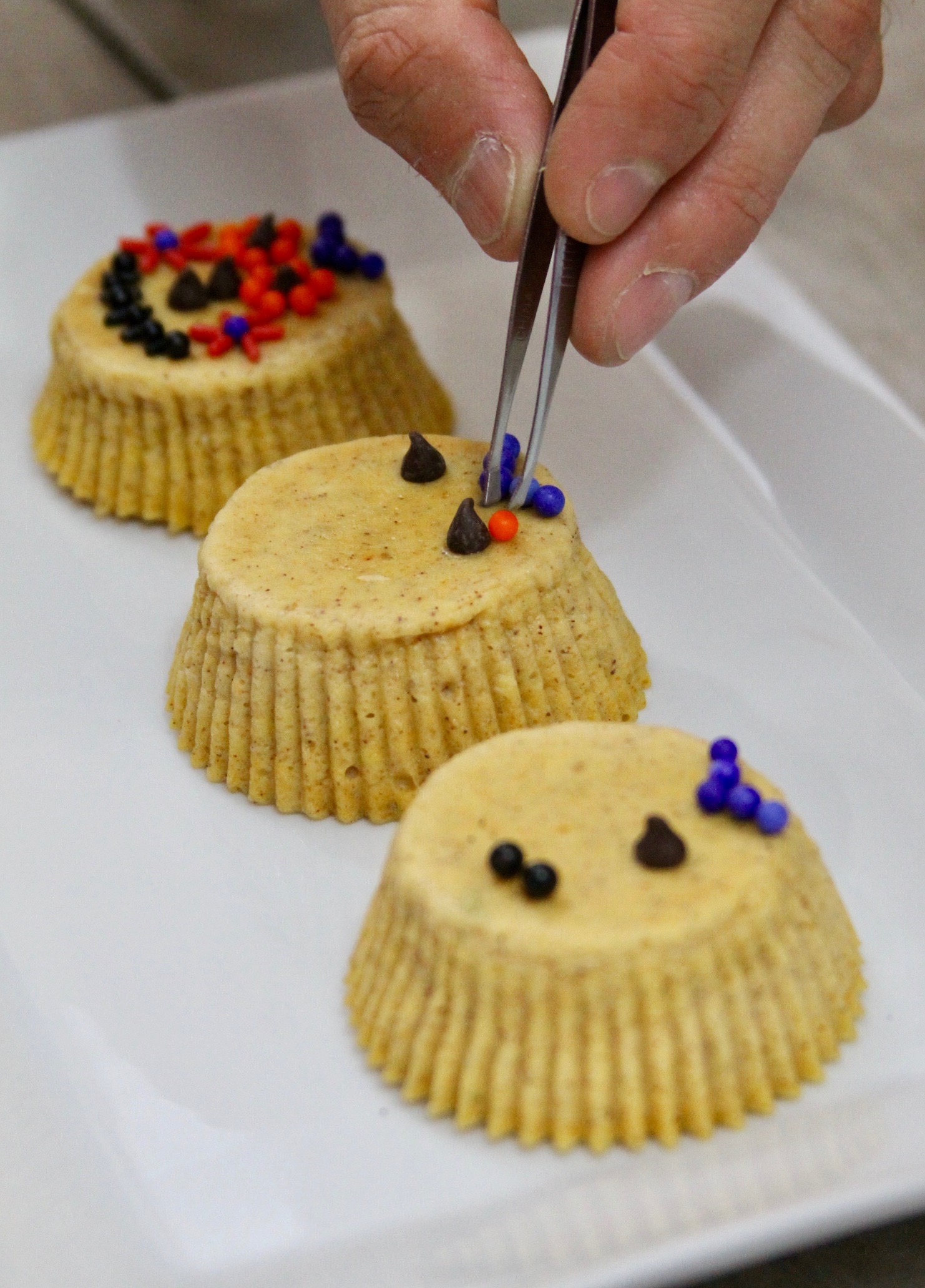 These Pumpkin Spice Mini Cheesecake sugar skulls were a big hit with everyone, especially with the kids. They loved the flavor and we all created the fun and colorful sugar skull designs together.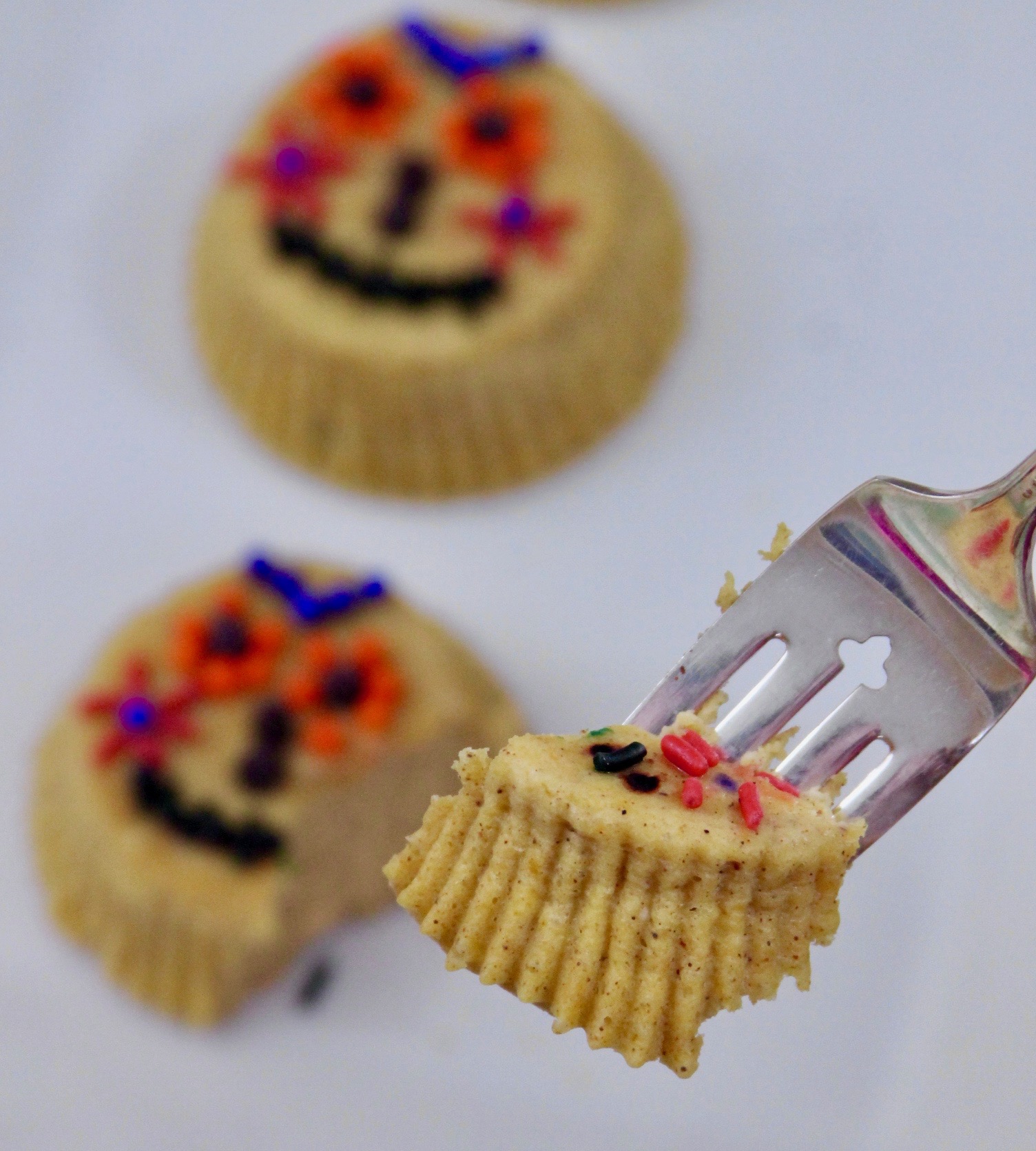 This is not just a great recipe to make for your Day of the Dead celebration but also a great opportunity to spend time in the kitchen together as a family.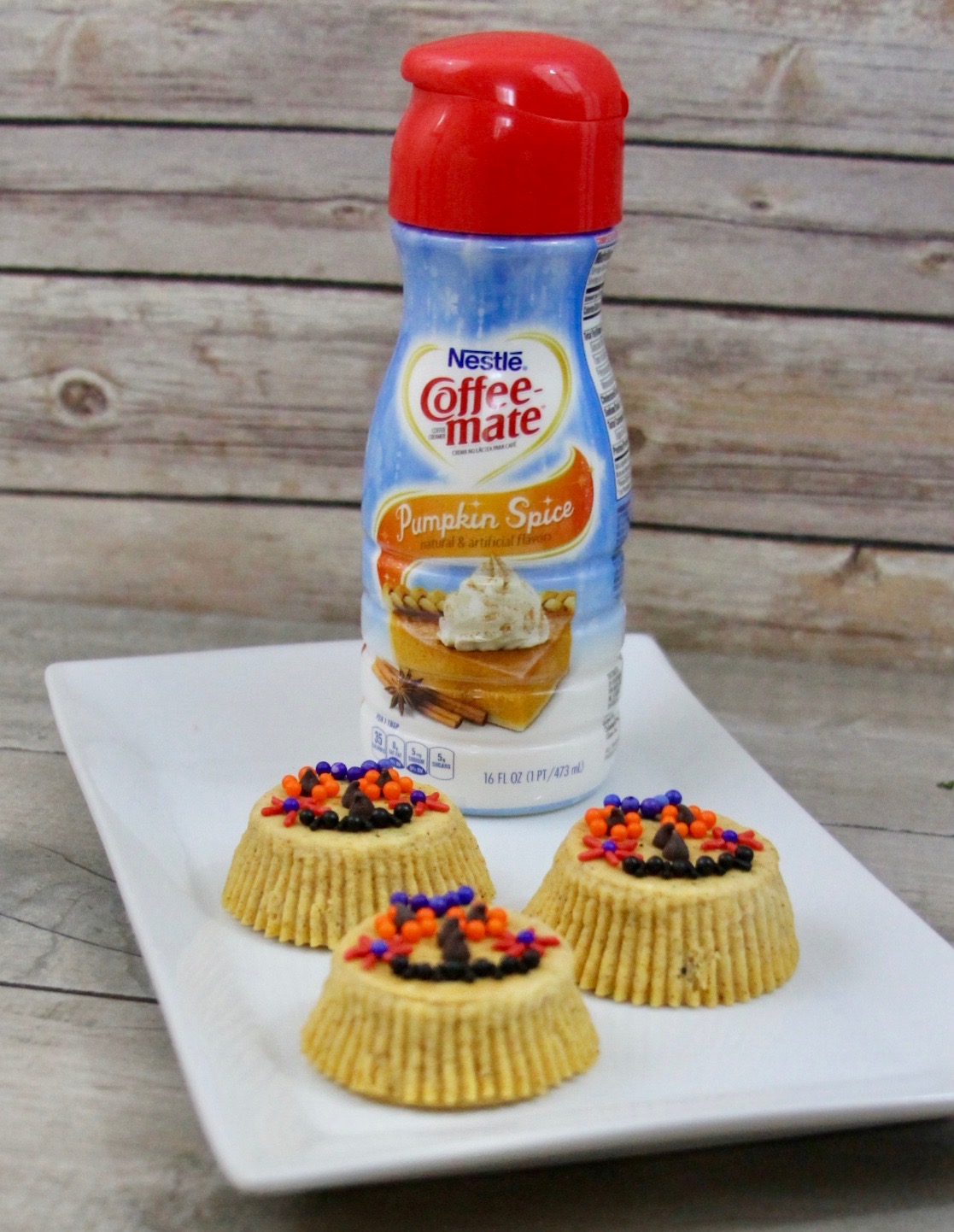 We always buy all of our Nestlé products at our neighborhood Walmart and now that the holidays are getting closer we are stocking up on all of our favorites Nestlé products like the Pumpkin Spice Coffee-mate creamers and the Toll-House chocolate morsels as we plan to do lots of baking. We really like the Pumpkin Spice Coffee-mate creamers as they are non-dairy and lactose-free which means we can enjoy them even if we are lactose intolerant and the Toll-house morsels are our go-to chocolate chips for creating all sorts of holiday treats because they have no artificial colors or flavors.

Latest posts by Cesar Diaz
(see all)