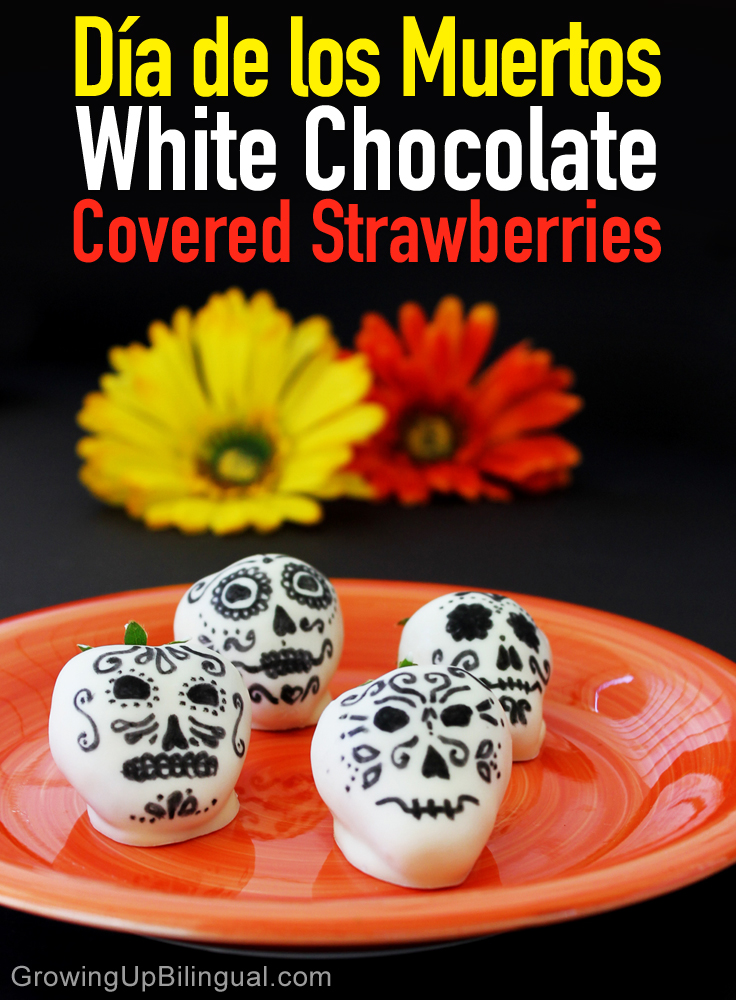 We had a Day of the Dead party.  We wanted to make a celebration that our kids, who are still young, could have fund with but that also would have enough traditional elements to maintain the significance and importance of this holiday.  It really was a great opportunity to talk about great grandparents who are not with us any longer and to spark conversations about death and celebrate life.
The sugar skulls or calaveras de azucar are a very important part of the Día de los Muertos or Day of the Dead celebrations.  Sugar skulls are usually made of sugar and ornately decorated.  They are used as ofrendas in altars made for those loved ones who have passed away.   It's believed that the skulls and other decorations used for different celebrations where made of sugar simply because it was a material that was affordable and easily accessible.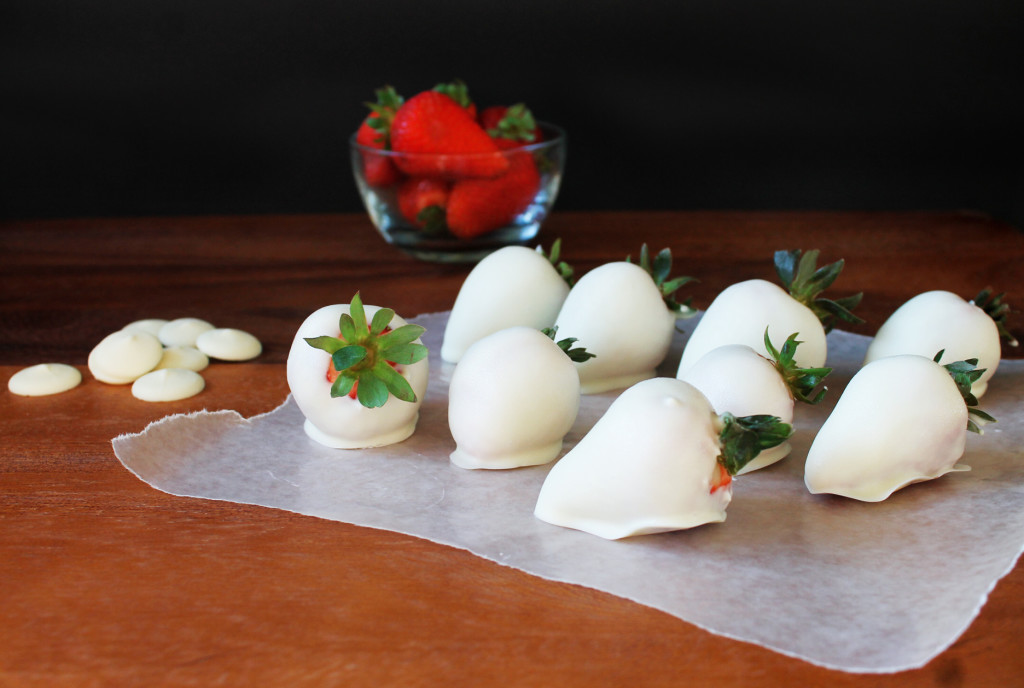 I would have loved to make sugar skulls but we didn't have a mold to make these so I decided to come up with my own version. I dipped strawberries in white chocolate and decorated them to make white chocolate strawberry skulls.  These made the perfect addition to our Day of the Dead party menu and the kids loved them, they are also a lot healthier than a skull made of solid sugar.
This was actually my first time dipping strawberries in chocolate, can't believe I had never done it before!  After dipping the strawberries I let the chocolate cool off and harden for about half an hour .  I do not recommend that you put them in the refrigerator because when you take them out to decorate the chocolate gets covered in condensation and believe me trying to decorate wet chocolate is not the best idea.  Let's just say the first few strawberries did not look as good as these do.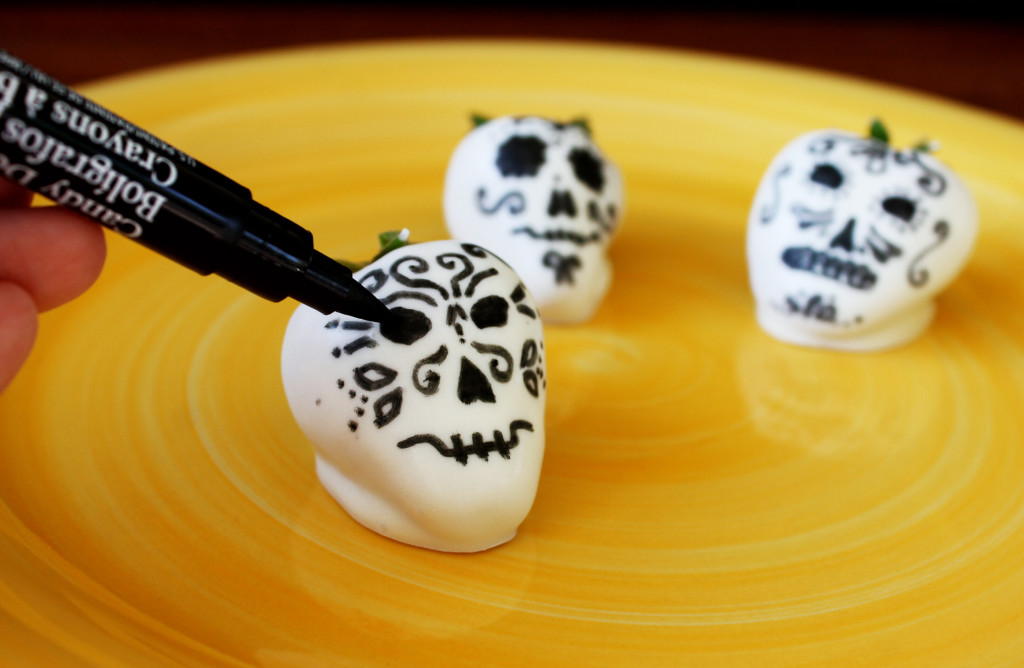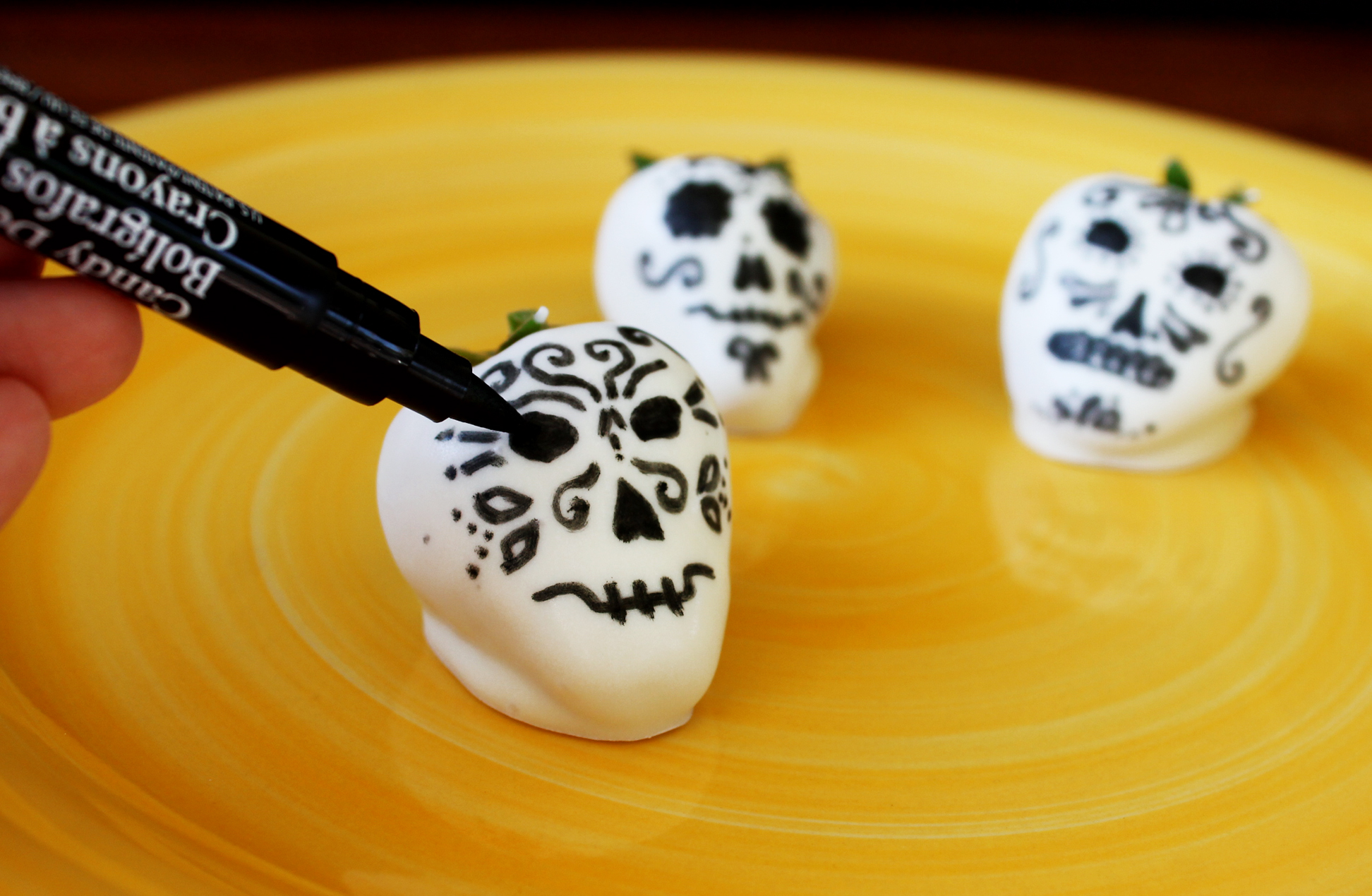 For creating the designs I used Wilton candy markers, this was the first time I used these and could not believe how well they write on the chocolate.  At first I was thinking of using lots of colors on my little strawberry skulls but I think they look better just in black.
You can check out lots of other Día de los Muertos party ideas HERE.  How are you celebrating El Día de los Muertos?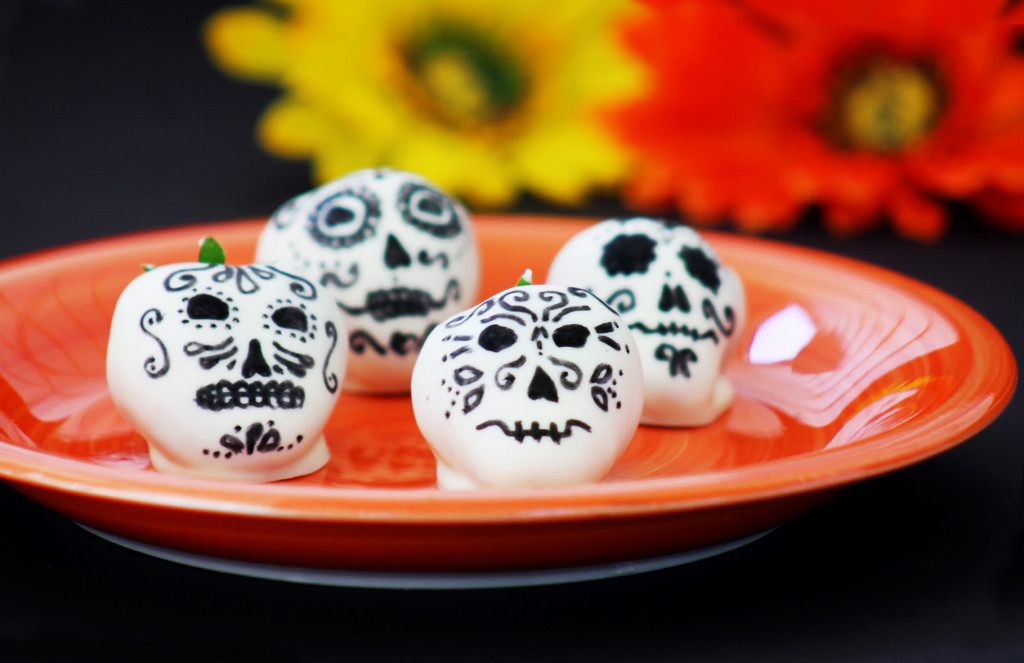 Check out more ideas for Day of the Dead celebrations on my Pinterest board below.
Follow Growing Up Bilingual's board Dia de los Muertos Day of the Dead on Growing Up Bilingual on Pinterest.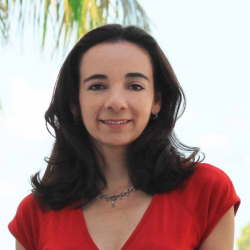 Latest posts by Paula Bendfeldt-Diaz
(see all)