This shop has been compensated by Collective Bias, Inc. and its advertiser. All opinions are mine alone. #Healthy4School #CollectiveBias
These fun DIY lava lamps are an easy STEM project that is the perfect sick day activity to do with your kids.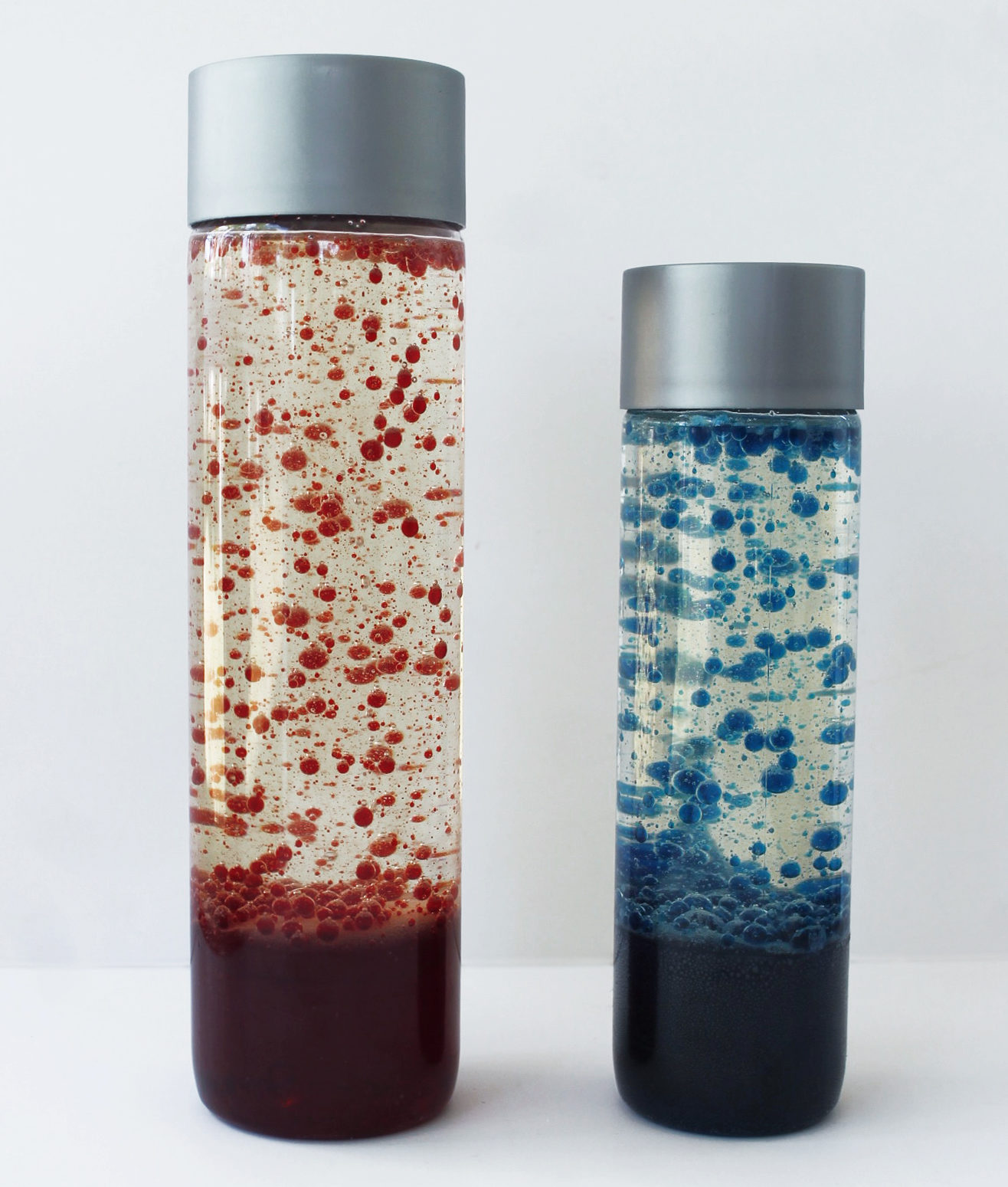 As the weather starts getting cooler we find ourselves in the middle of cold and flu season.  Although as parents there are some things we can do to try to prevent our kids from getting sick we know that they will get exposed to germs at school and everywhere they go so we need to be plan ahead for when they do get sick. And you know that once cold or flu hits anyone in your family you are soon to follow. So it's important to be prepared when illness strikes and stock up on those things that will help your family feel better. We always have Robitussin® DM Max Strength and Children's Robitussin®* in our medicine cabinet because with Robitussin® your cough doesn't stand a chance (Use as Directed)!*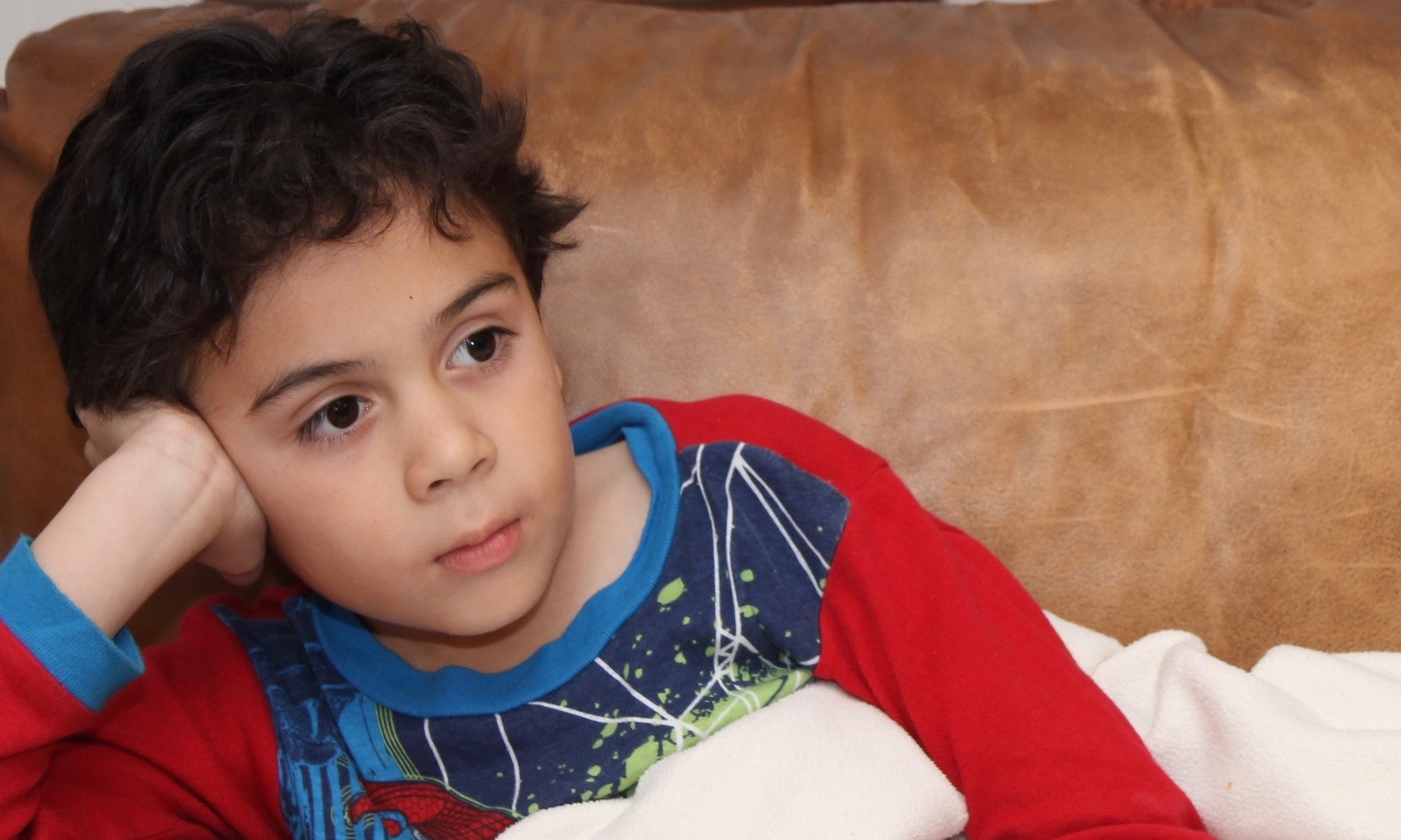 To prevent loosing your sanity it's also very important to keep kids entertain on those days when they have to miss school and stay home. We have always enjoyed creating things as a family. We don't watch much TV around here and the kids don't have any gaming devices. This leaves a lot of time for creative play and for exploring and discovering.
When my kids are home on a sick day I try to plan fun indoor activities that take their mind off of feeling ill and that are also educational. Because both of my kids love science we decided to try a fun and simple science experiment by creating some DIY lava lamps. This activity is super easy to do, you can probably find everything you need at home and it is a great way to teach kids about basic concepts like liquid density and liquid polarity.
Materials For Making A DIY Lava Lamp
Empty water bottle
Water
Clear oil (baby oil or cooking oil)
Food coloring
effervescent antiacid tablets (or any other fizzing tablet), you can also use coarse salt but the effect will not be as dramatic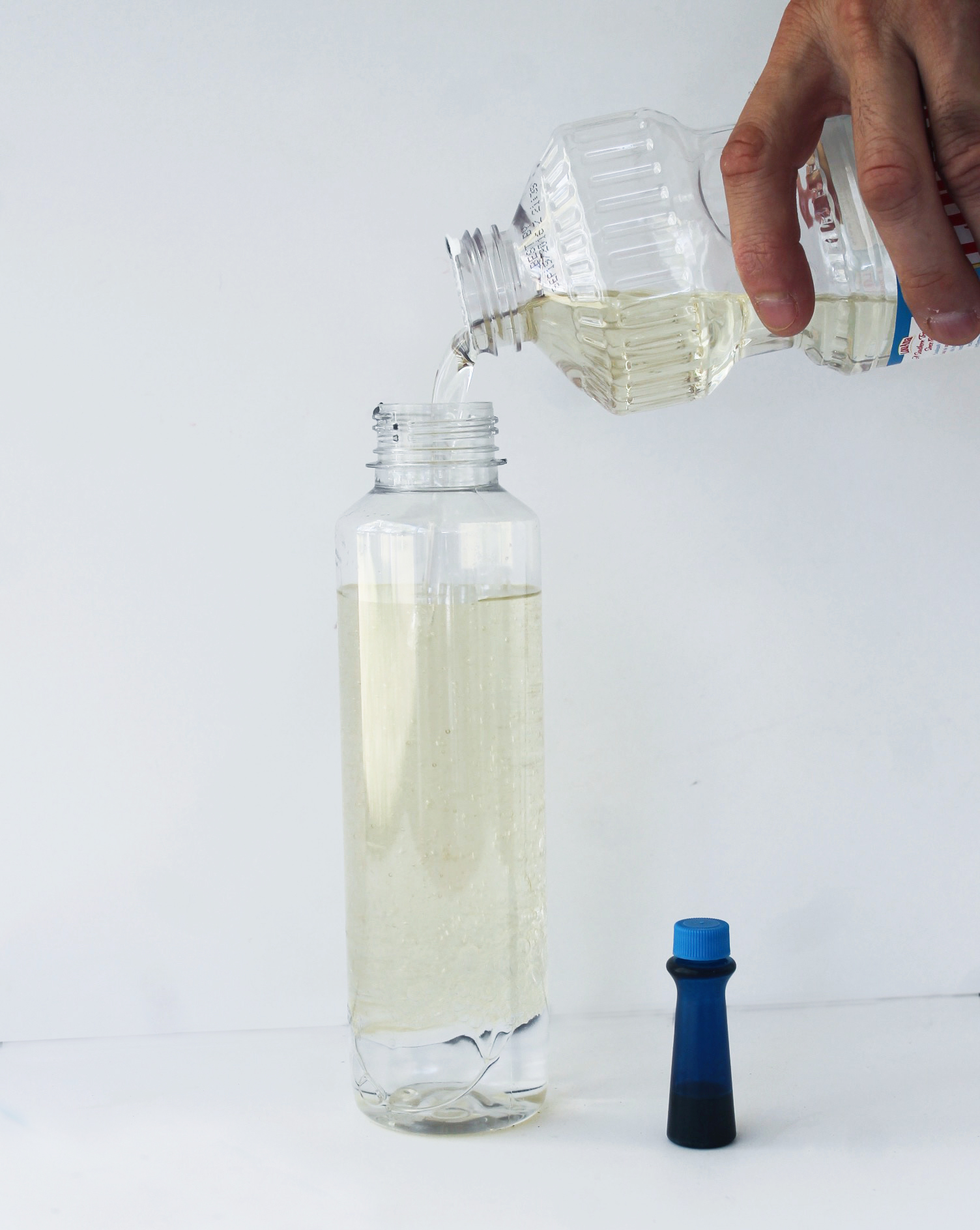 Instructions For Making Lava Lamps
Step 1
Fill the empty water bottle or other clear container (you can also use a mason jar) up to 2/3 with oil and 1/3 with water leaving a couple of inches at the top. My kids really enjoyed seeing the oil and water separate as we poured it.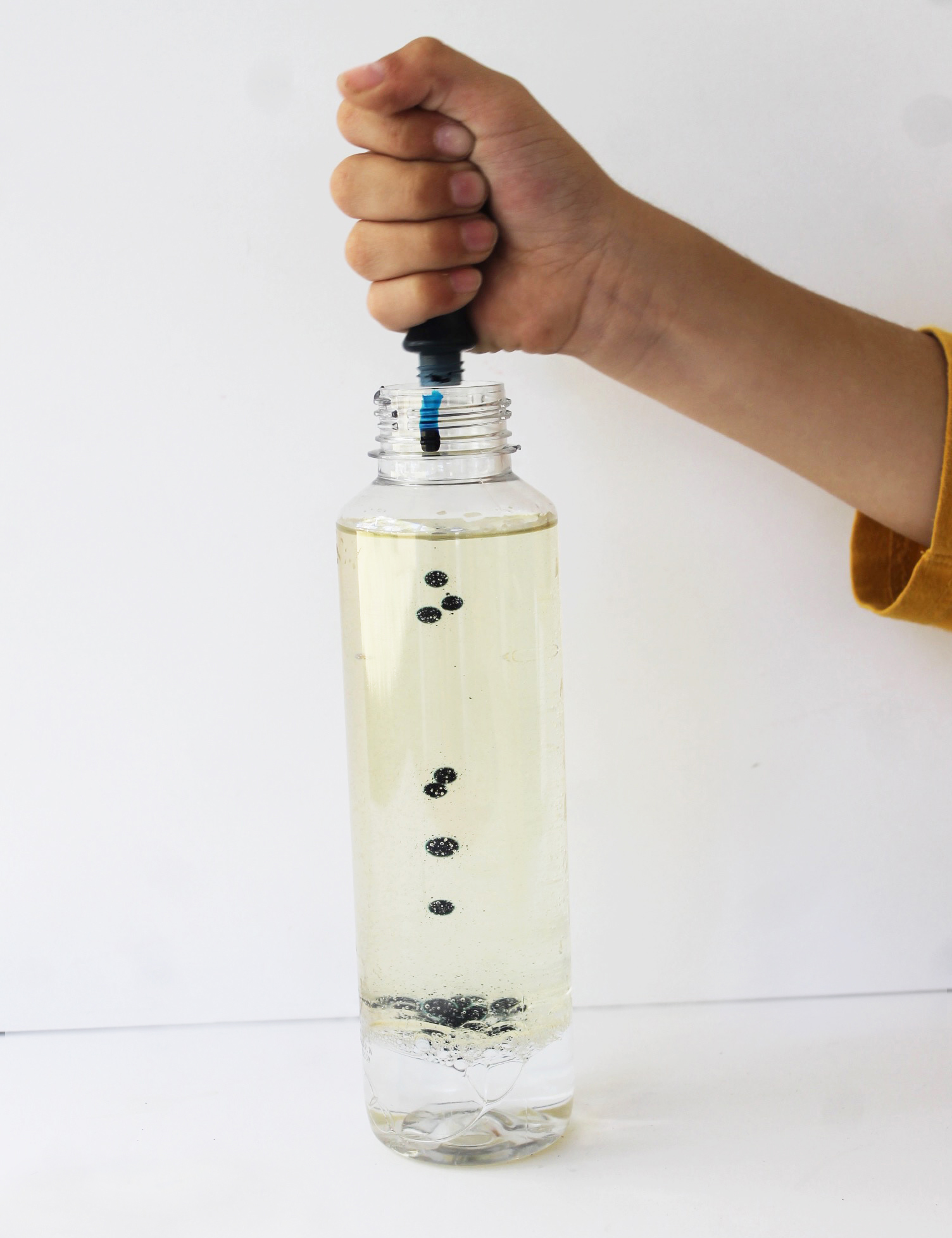 Step 2
Let the mixture rest for a couple of minutes until the water and oil have separated.
Step 3
Add a few drops of food coloring to your oil and water mix. Make sure to use a color that contrasts with the water; dark colors like blue, green and red are better as lighter colors like yellow, orange or pink do not provide enough contrast.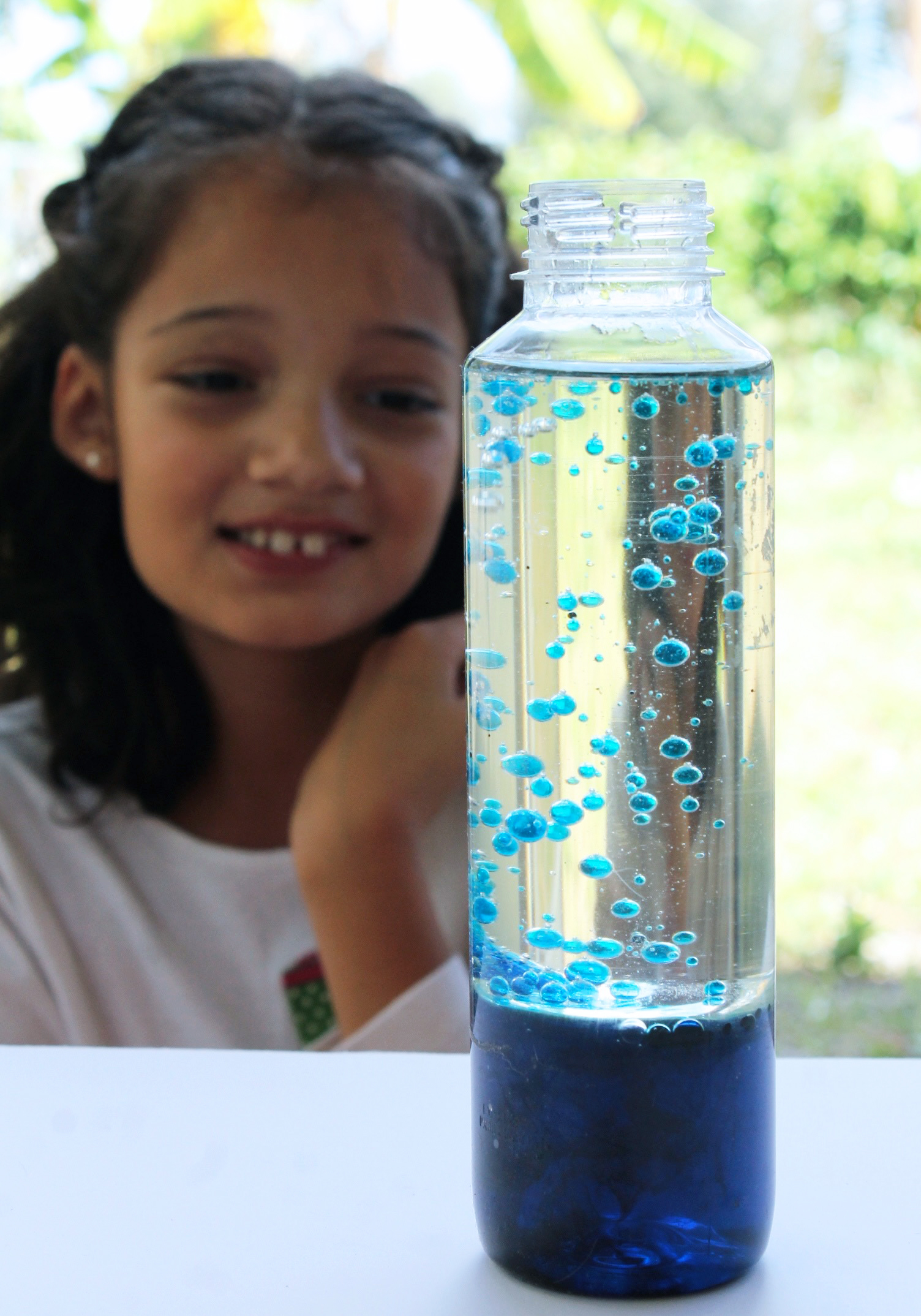 Step 4
Add the effervescent tablet and watch how the gas carries bright colored bubbles across the oil and to the top of the bottle. You can continue to add tablets to repeat the effect.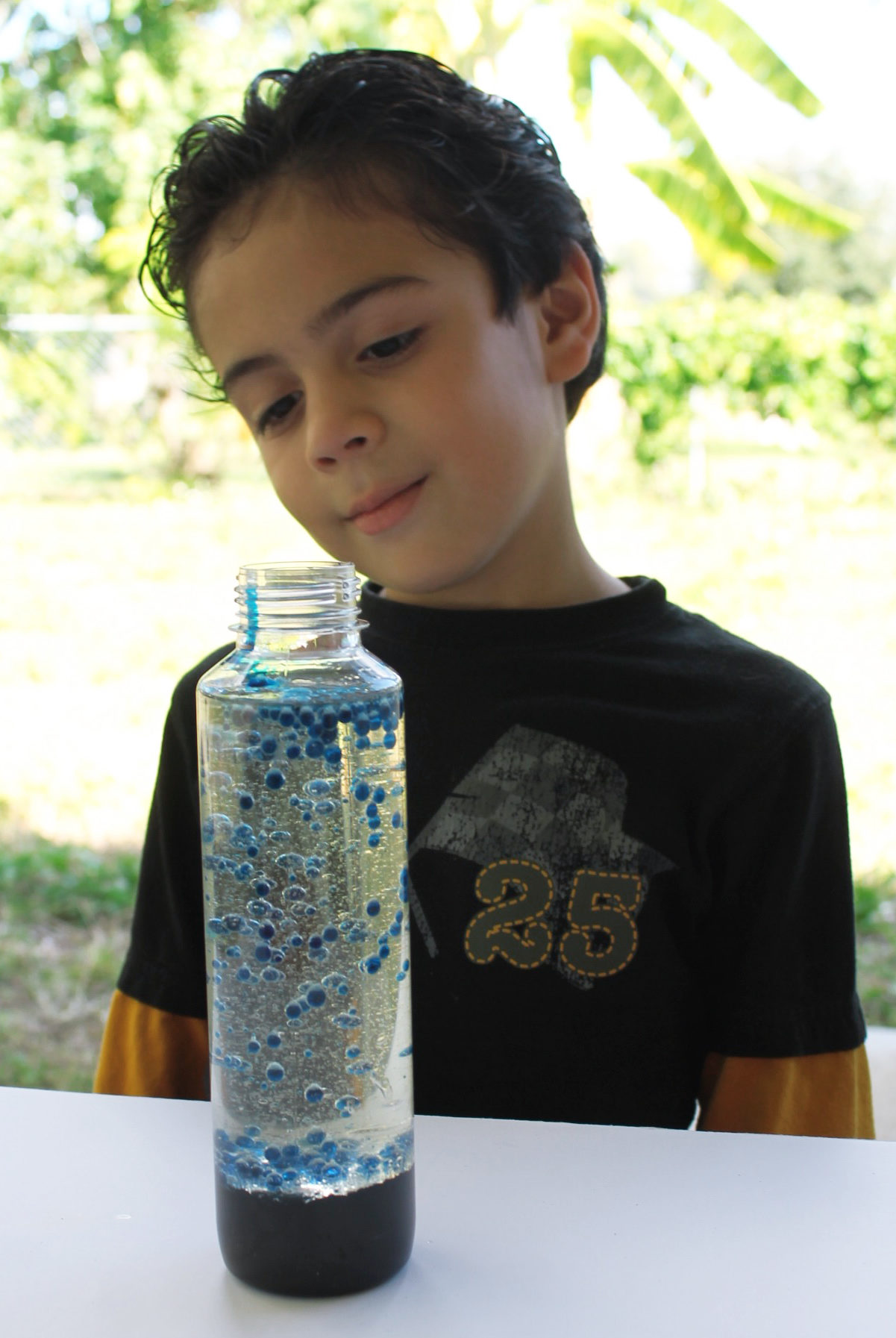 Step 5
To give it more of a true lava lamp effect you can shine a flash light at the bottom of the bottle.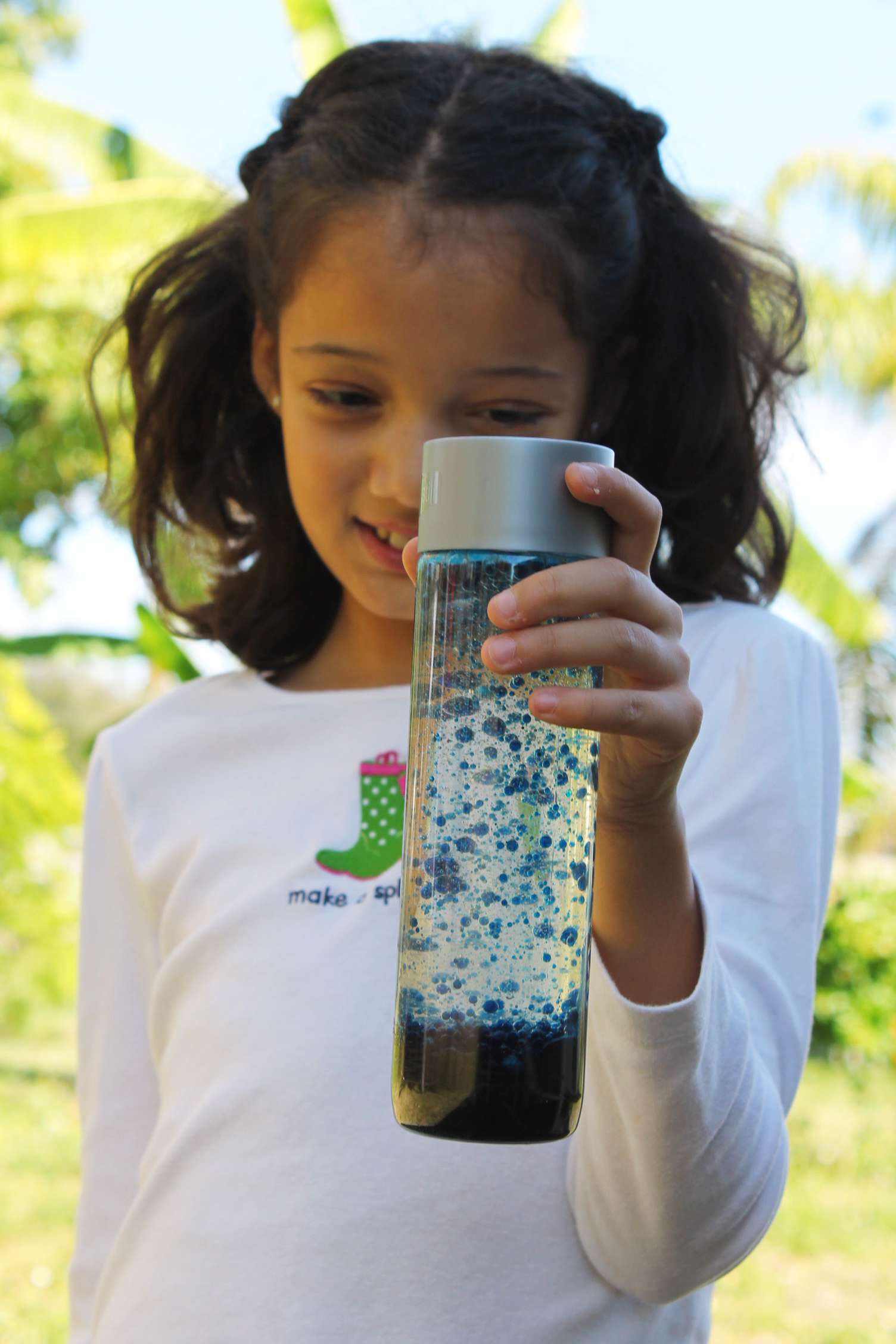 While we where making our lava lamps the kids learned about the density and polarity of different liquids and how this makes them separate, they also learned about the reaction that the effervescent tablets have when hitting the water producing carbon dioxide gas. The gas bubbles take some of the colored water with them when they rise to the top of the bottle and once the bubbles reach the top and the gas escapes the colored water falls back down.
Make sure you are prepared for cold and flu season and that you have everything you need at home when illness strikes by stocking up on essentials like  Robitussin® DM Max Strength and Children's Robitussin®* tissues, disinfectant wipes, antibacterial soap and by planning activities to entertain your kids when they are home sick. I always Robitussin® and everything else I need to prepare for cold & flu season at my neighborhood Walmart supermarket.


*Use as directed.
Latest posts by Cesar Diaz
(see all)