This shop has been compensated by Collective Bias, Inc. and its advertiser, MARS Incorporated. All opinions are mine alone. #PAWsomeGifts #ClausAndPaws #CollectiveBias
As Thanksgiving approaches don't forget to show your dog how much he or she means to you and how thankful you are for having him in your life by creating this fun fall themed dog treat wreath.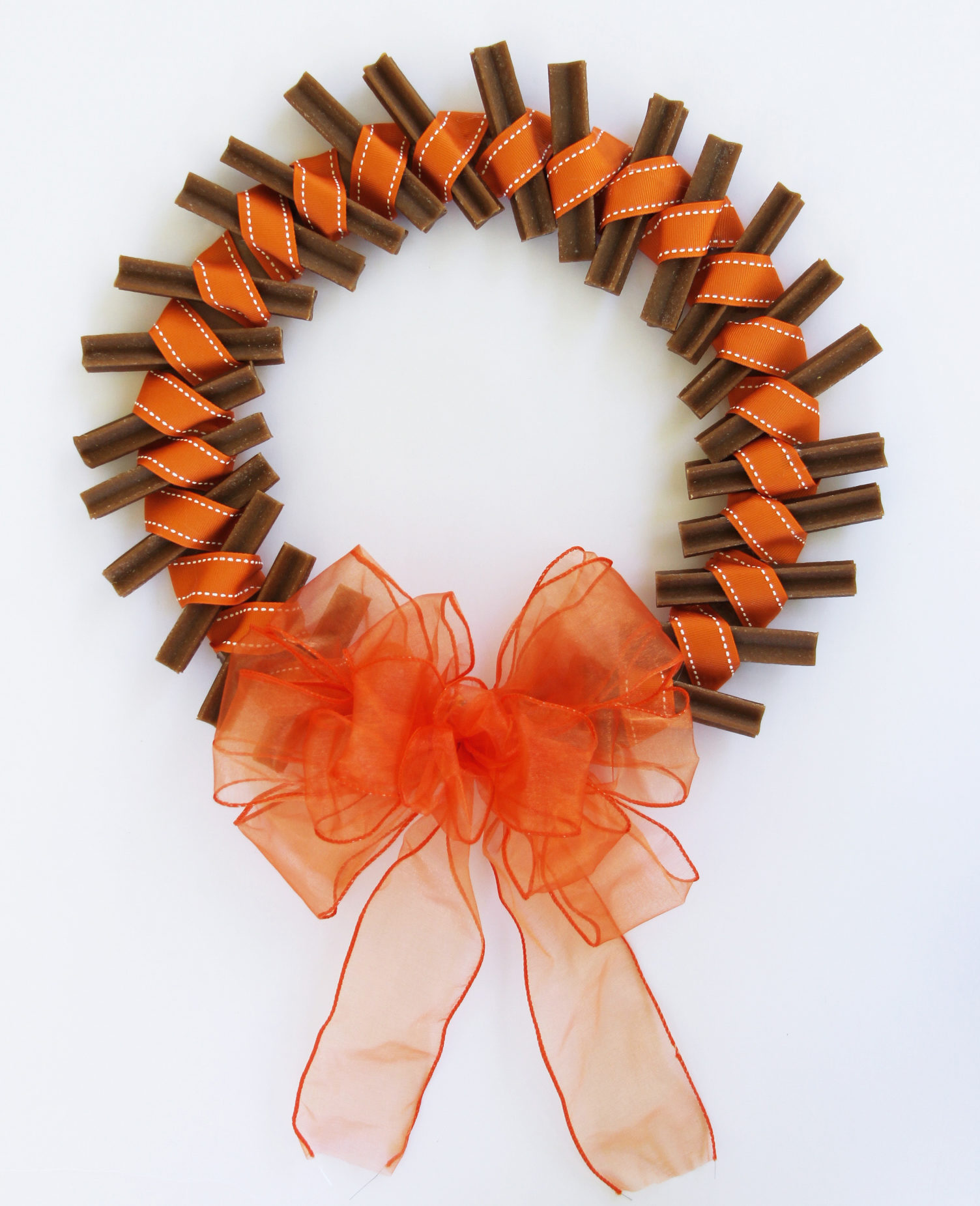 Lately we have been looking long and hard at how lucky we are and at all the things that we are thankful for. We are specially thankful for our dog Sally. Sally is truly an amazing dog who has brought so much love to our family and has changed our daughter's life. As I have mentioned in previous posts, Sally has had a profound impact in may daughter's happiness and well being. Ariane has autism and Sally has helped her come out of her shell by showing her unconditional love and friendship without limits. Ariane doesn't really have friends at school and doesn't socialize much with her peers but this has not affected her in a negative way because she has a best friend in Sally. Sally understands her without Ariane having to explain herself or even talk and loves her without noticing her quirks or the funny way she talks. Taking care of Sally motivates my daughter every single day. In the morning it's Sally who wakes her up by jumping on her bed when we open the door to her room and the last thing Ariane does before going to bed is requesting a kiss from Sally, who always happily obliges.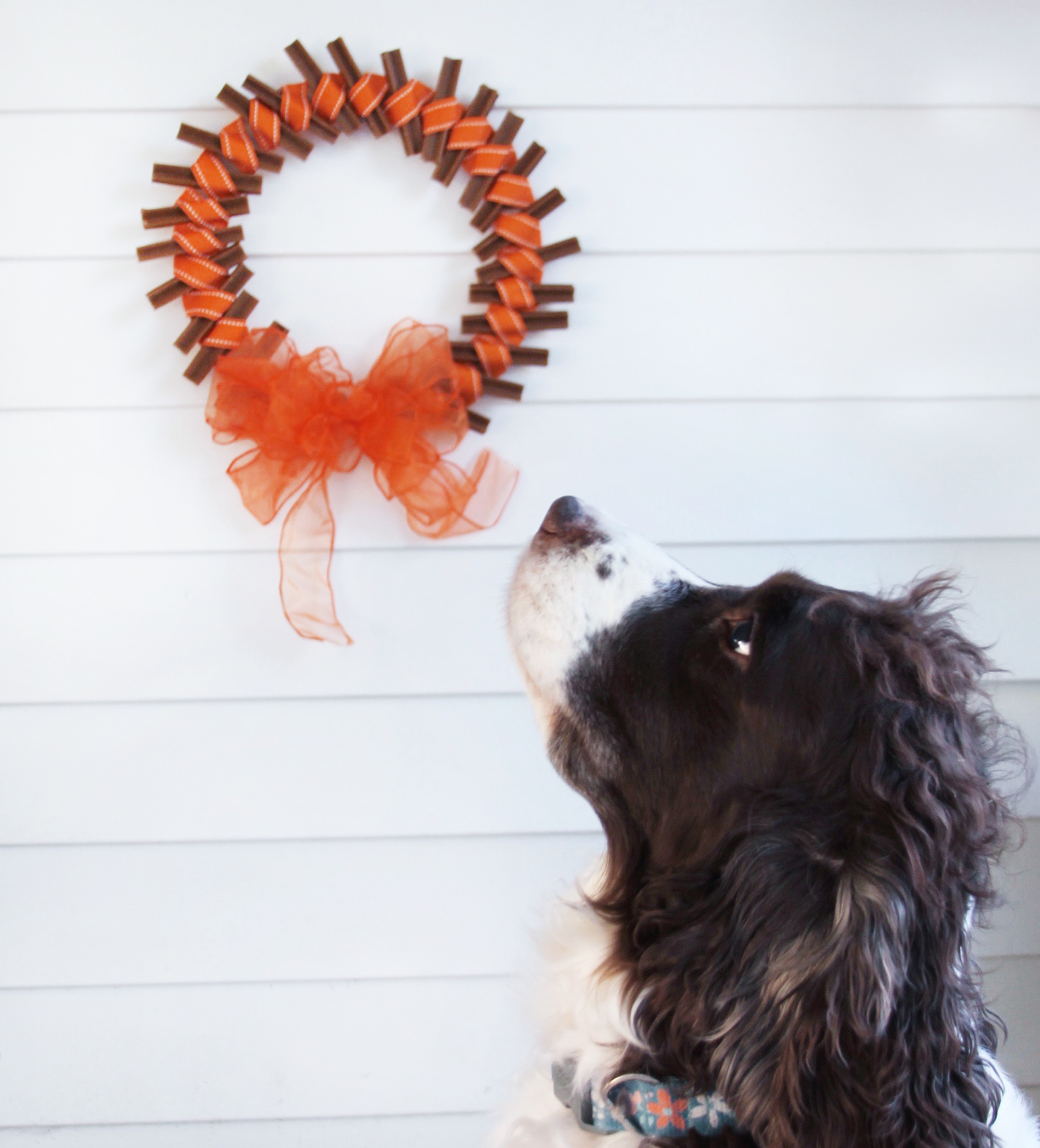 To really get into the holiday spirit we decided to create a fun dog treat wreath using the PEDIGREE® DENTASTIX™ Original Flavor Treats. This will bring some Thanksgiving cheer to Sally's favorite corner in the lanai and it's a fun way to give her treats; all you have to do is pull a treat from the wreath!
Materials for Making A Dog Treat Wreath
Cardboard or wooden wreath base
Grosgrain ribbon in fall colors and prints
Wired ribbon in matching fall colors and prints
PEDIGREE® DENTASTIX™ Original Flavor Treats
Hot glue gun and glue sticks
A bow maker (only if you are bow challenged like I am)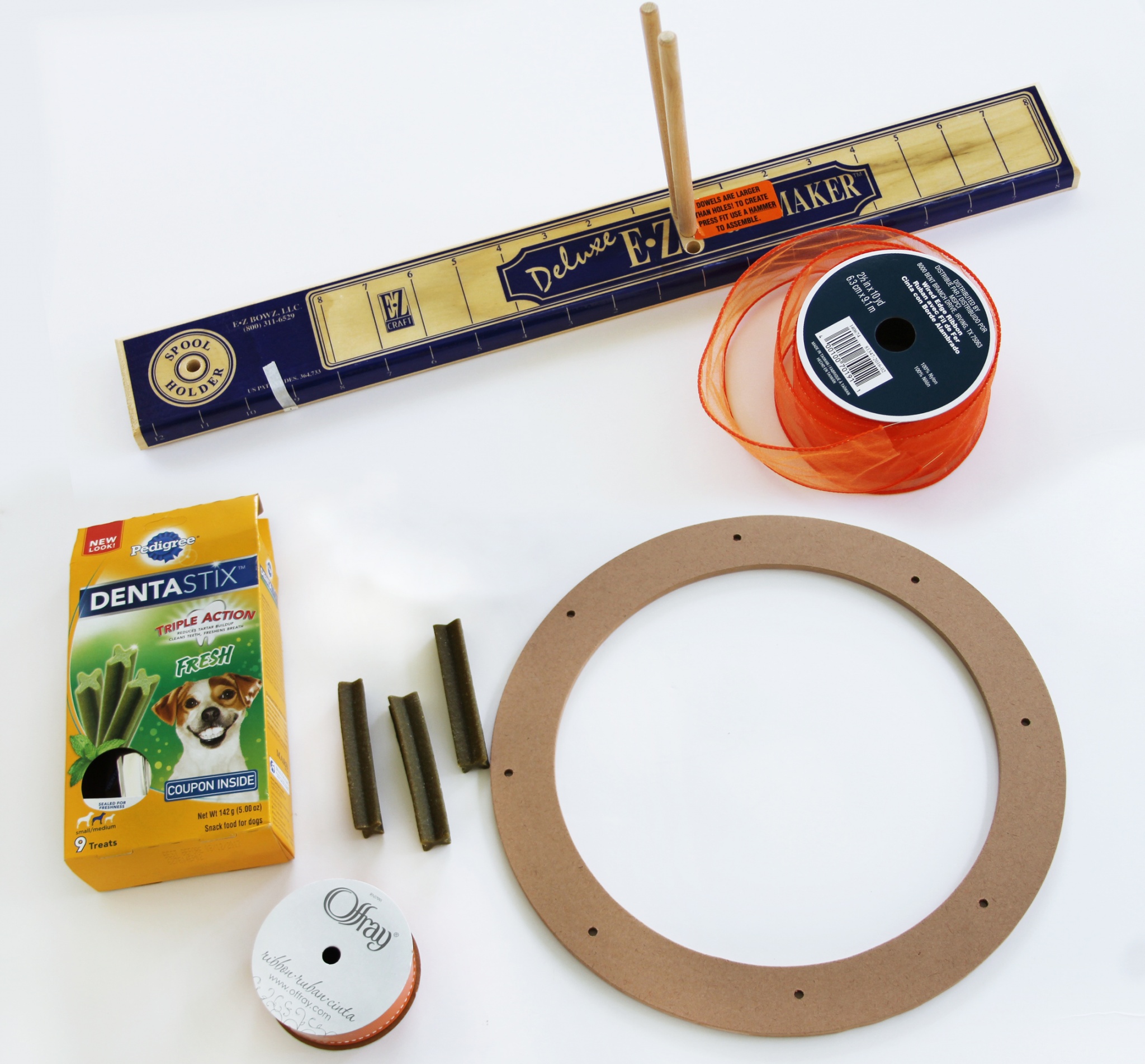 Tutorial For Making A Dog Treat Wreath
Step 1 – Make sure that your wreath base is slightly thiner in with than your dog treats. You can buy yours at a craft store or make it out of cardboard.
Step 2 – Secure the grosgrain ribbon to the back of the cardboard or wooden wreath base using hot glue.
Step 3 – the treats around the wreath and wrap the ribbon around each treat to hold them on the wreath base.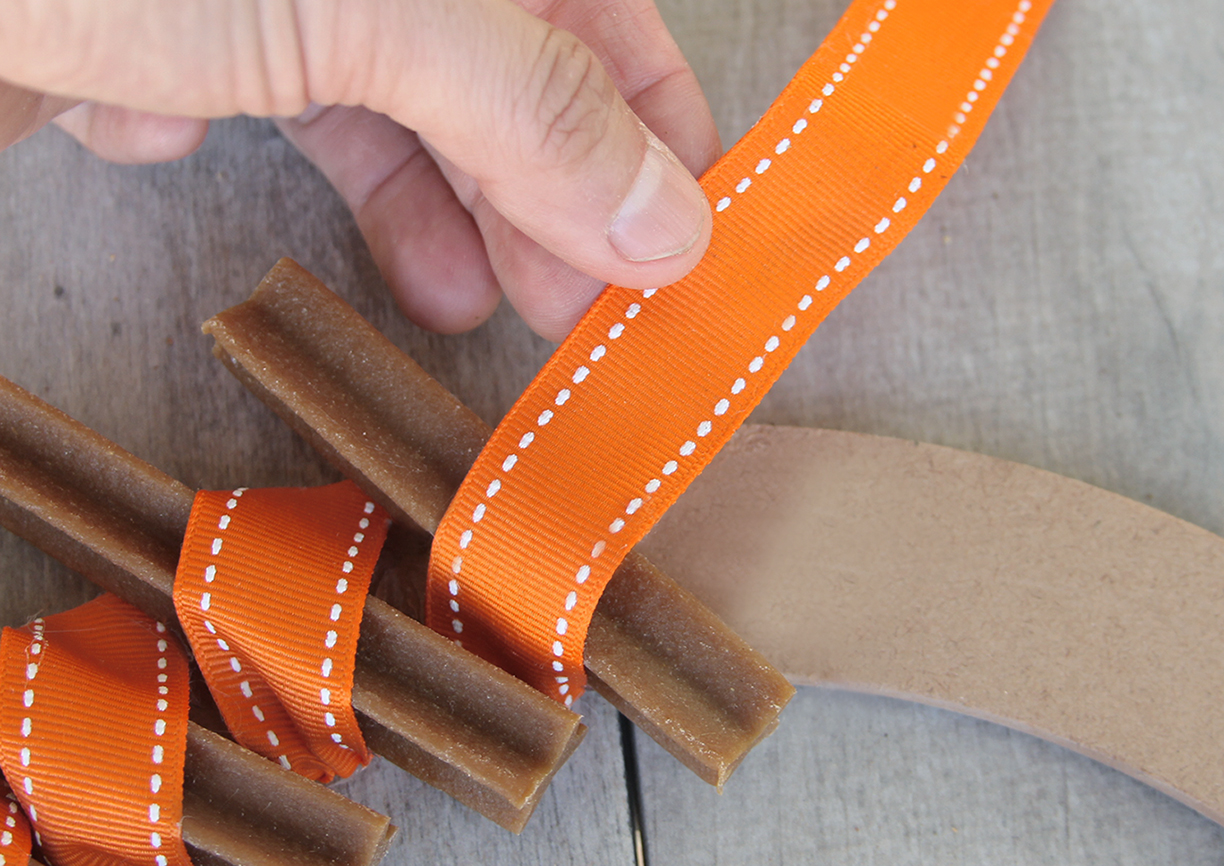 Step 4 – If you are worried that the treats will fall out glue the ribbon to the back of the wreath after wrapping it around each treat as opposed to waiting until you are don't with wrapping them all, this will hold them tighter.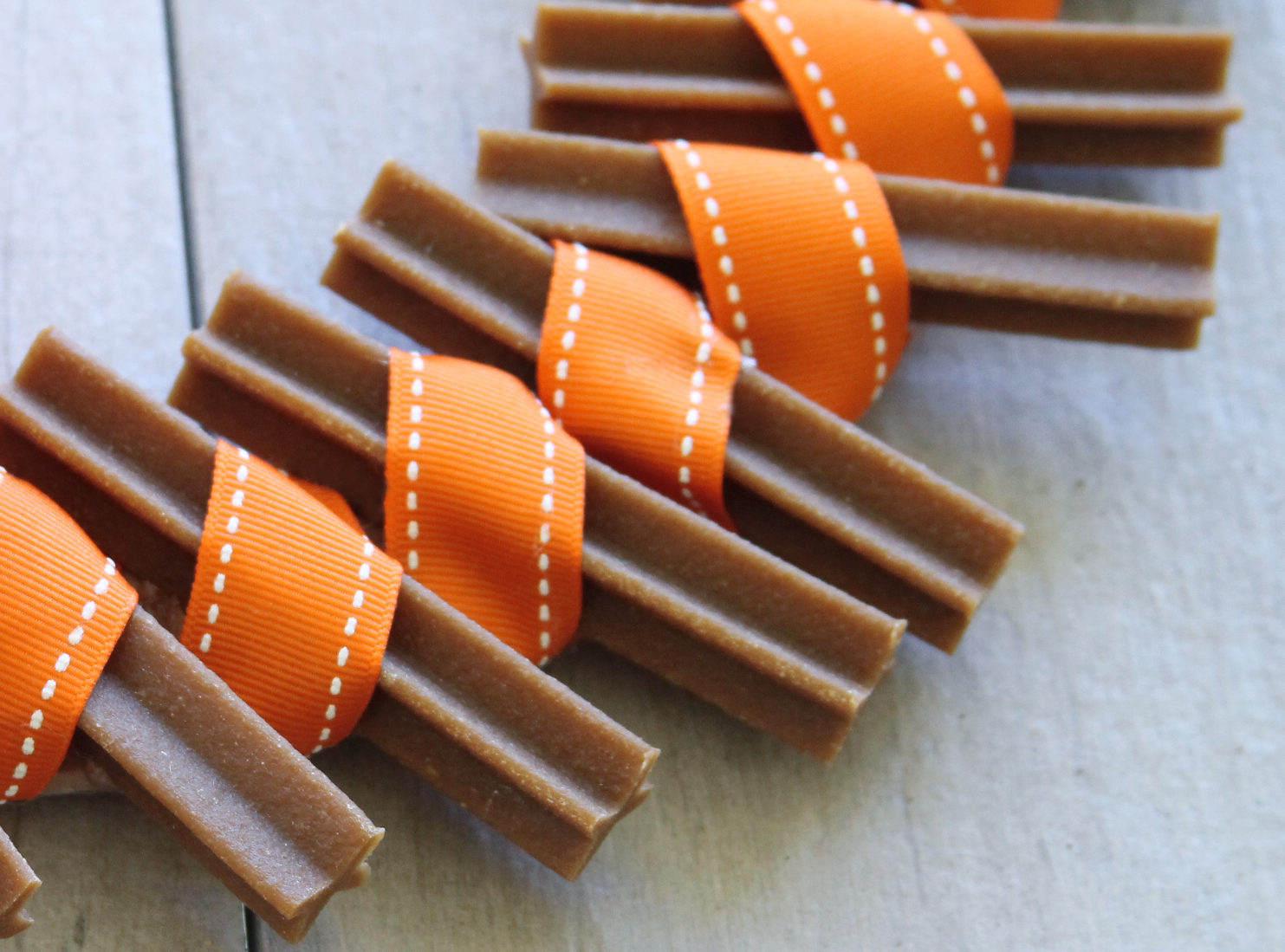 Step 5 – Leave a space without treats, this is where you will place your bow.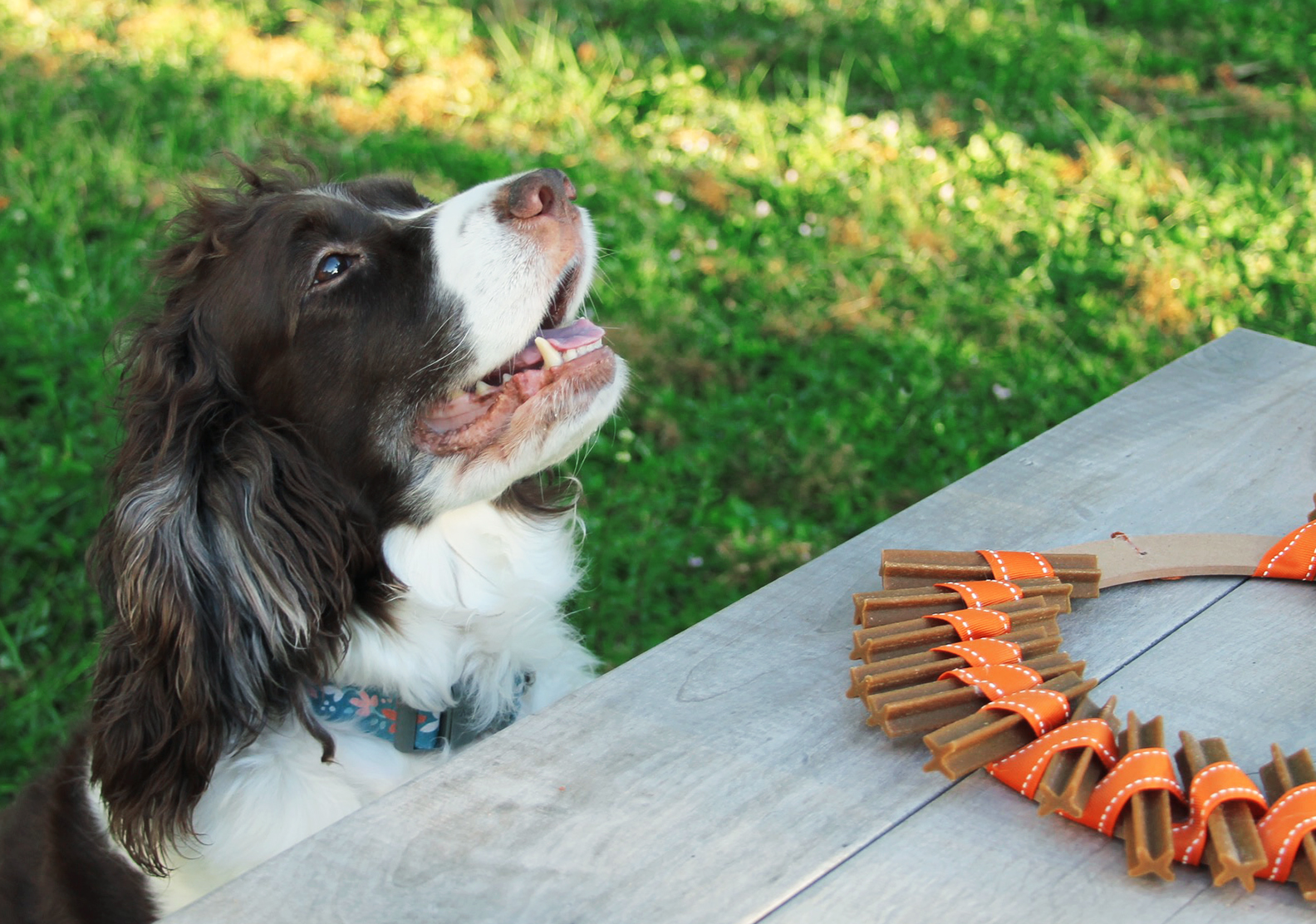 Step 6 – Use the bow maker to create a wreath bow using the wired ribbon.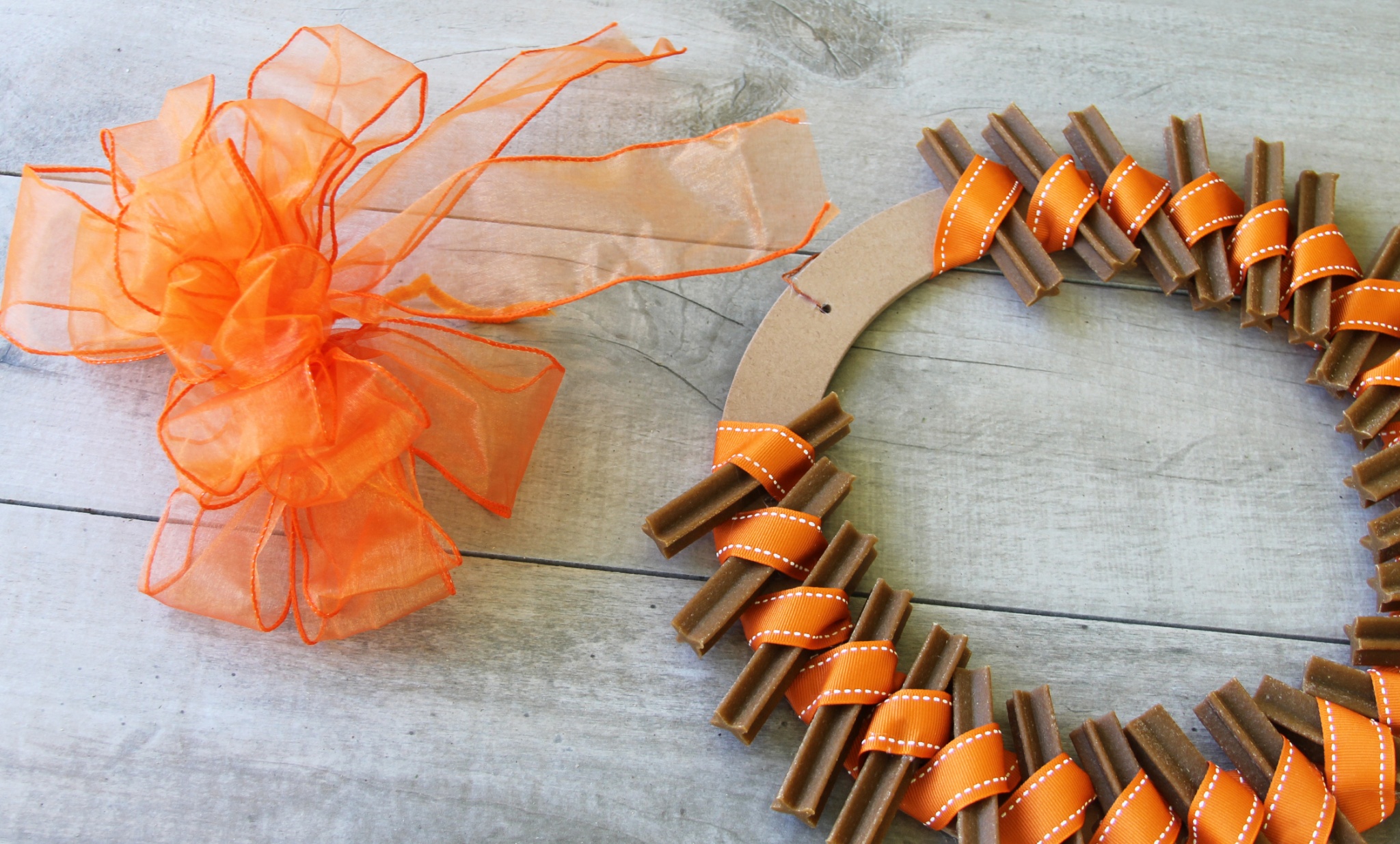 Step 7 – Place the bow on the wreath.
Step 8 – Hang your wreath out of reach of your pet so she or he won't gorge on the treats!  🙂
Of coarse Sally was there watching me every step of the way. She is such a good dog that she did not try, even once to go for the treats. She knows she has to wait for us to give her a treat and she is so patient! How cute is that?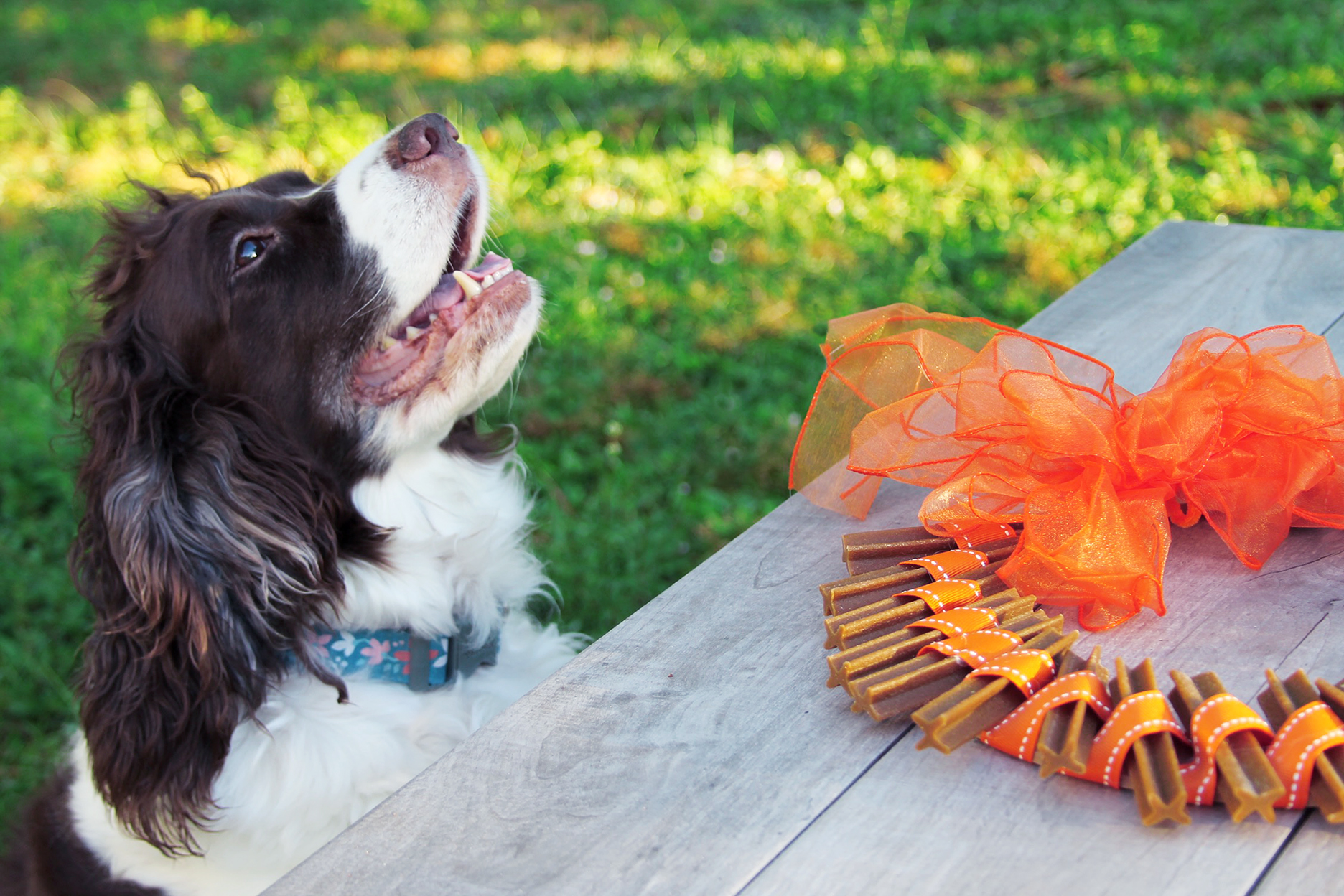 We love Sally and want to make her happy this Thanksgiving season. We want to show her how much she means to us and the best way to do that is showering with love and treat her to her favorite dog treats. She loves PEDIGREE® DENTASTIX™ Original Flavor Treats and PEDIGREE® JUMBONE™. There are so many treats out there but we like PEDIGREE® DENTASTIX™ keep her happy and also keep her teeth clean, perfect for those goodnight kisses! And when she is sitting under my desk keeping me company while I work on the computer I will give her a PEDIGREE® JUMBONE™ which keeps her entertained and happy for a while while she slowly enjoys it.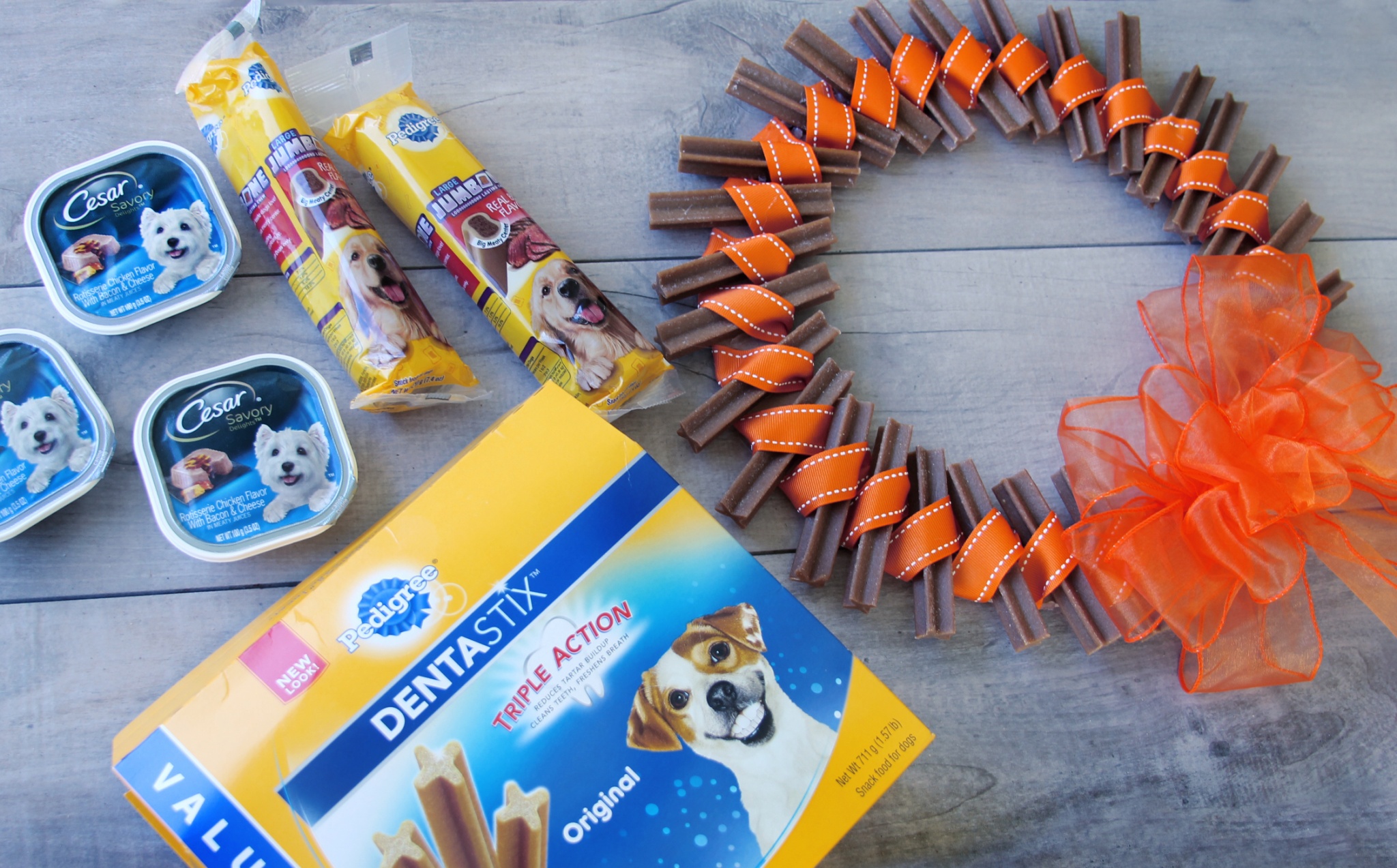 When it comes to being naughty or nice Sally definitely falls in the nice category. I'm often surprised at how good she always is: she never tries to grab food that is not hers, she never chews on anything she's not supposed to and she never has an accident inside. That is why we keep al her favorite Pedigree® treats around and she gets a treat once or twice a day. We always buy her treats at Walmart because there is a great variety and they are always more affordable there so we don't have to spend much to show her our appreciation!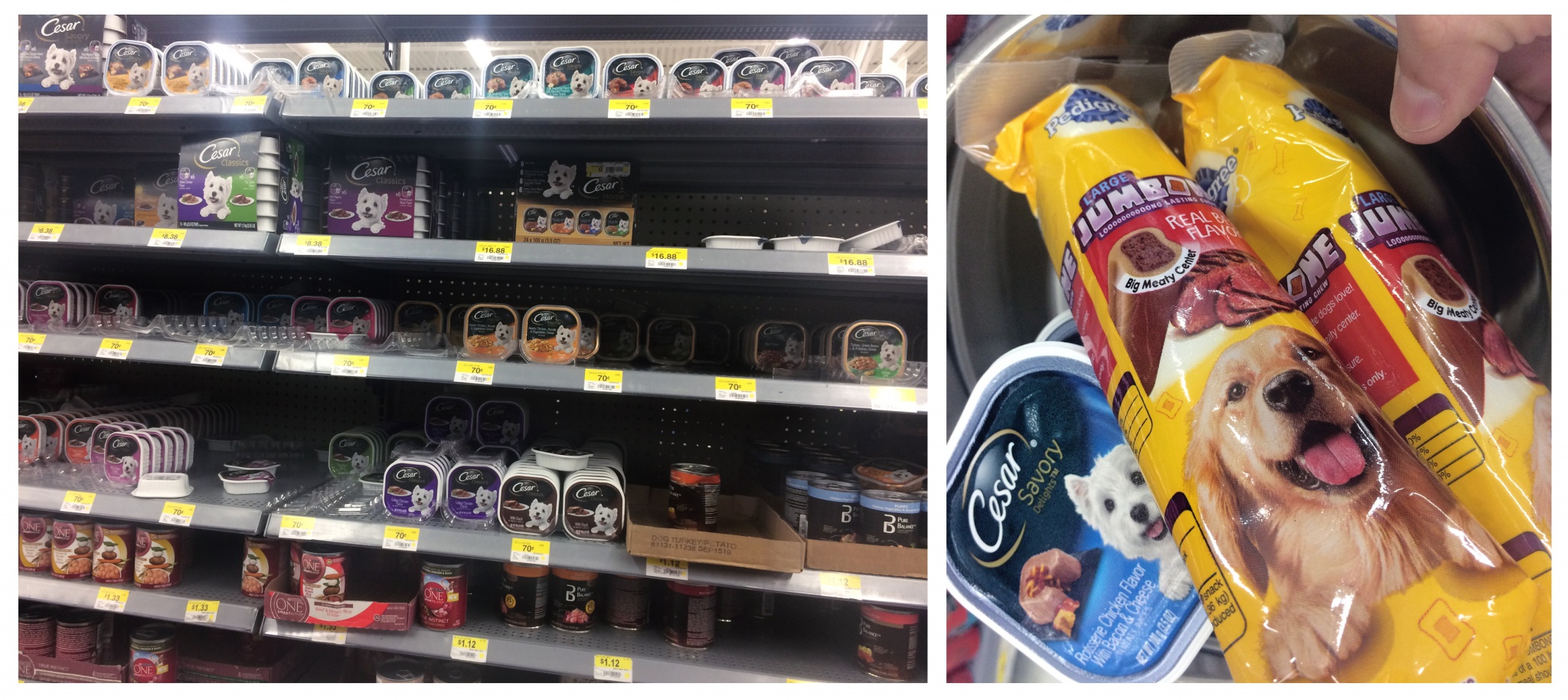 You can find more great ideas on how to treat your pet this Thanksgiving at HappyPetHappyHome.com and see other pet's holiday personality how to reward your dog the perfect treat that goes along with their holiday personality, no matter if they are naughty or nice. If they're nice, they deserve a special treat. If they're naughty, we bet a treat would make them nicer. Don't you think?