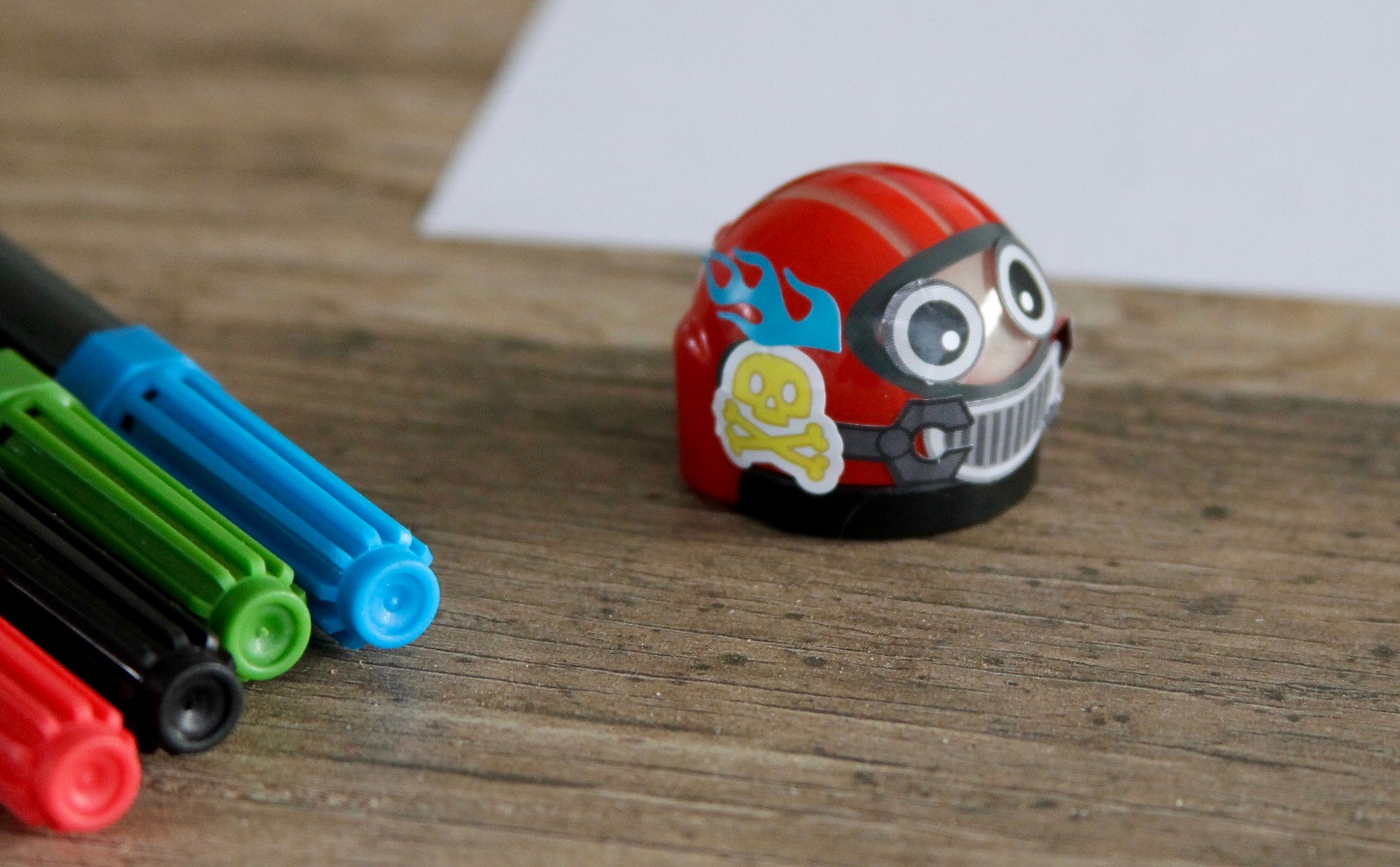 If you are looking for an affordable toy that will teach your kids STEM and get them excited about robotics, programing and coding the Ozobot is a great choice. This small robot introduces kids to the concept of coding through an easy color-based coding language.
When it comes to robots many toys under $50 fall short on the educational aspect. However Ozobot provides an option that will not break the bank and is a great gift option for kids who are interested in coding and programing. Playing with Ozobot allows children as young as 6 to make independent decisions via random logic, get visual feedback with multicolor LED lighting and "dress" their robot with various protective skins giving them a unique personality.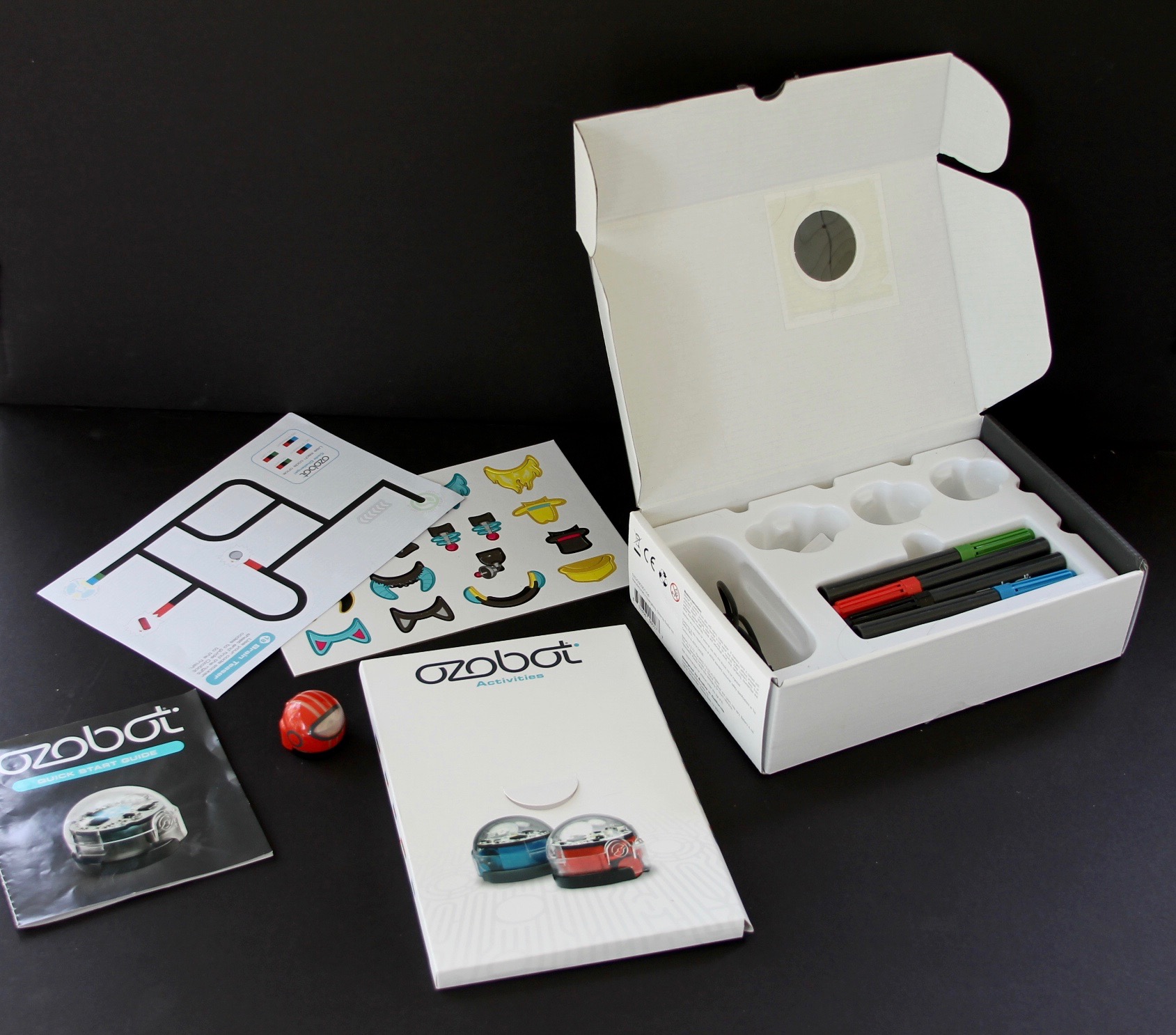 Ozobot Starter Pack starts at only $39.99. The starter pack includes one Ozobot robot (blue or red) along with 20 activities for the enchanting one-inch programmable robot to perform. Look inside for 4 code-creating markers, 2 clear play surface sheets, 2 sheets of reusable Ozobot code stickers plus a DIY blank customizable Ozobot skin and DIY skin sticker sheet. Each pack comes with a charging USB cable. Instructions explain how to download free Android & iOS Apps.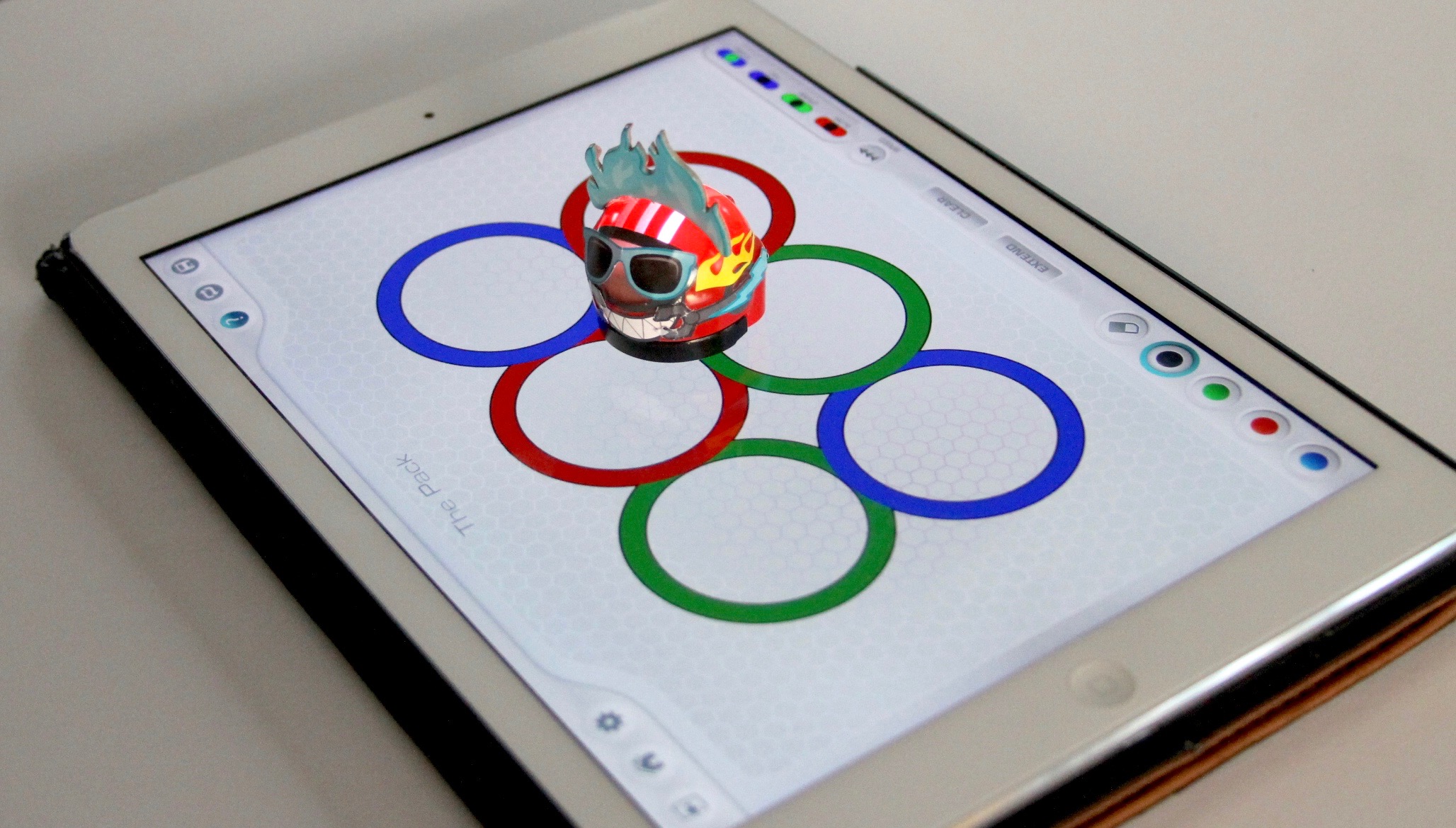 Learning how to program is an essential tool to build their confidence and prepare children to lead tomorrow's businesses whether in medicine, engineering, arts, farming or manufacturing! There are so many ways to expand your horizons with Ozobot.  The Ozobot STREAM Program (Ozobot + Science Technology Robotics Engineering Arts and Math), an innovative way to teach subjects like programming, math and science, was created for use in classrooms, after-school clubs or at home.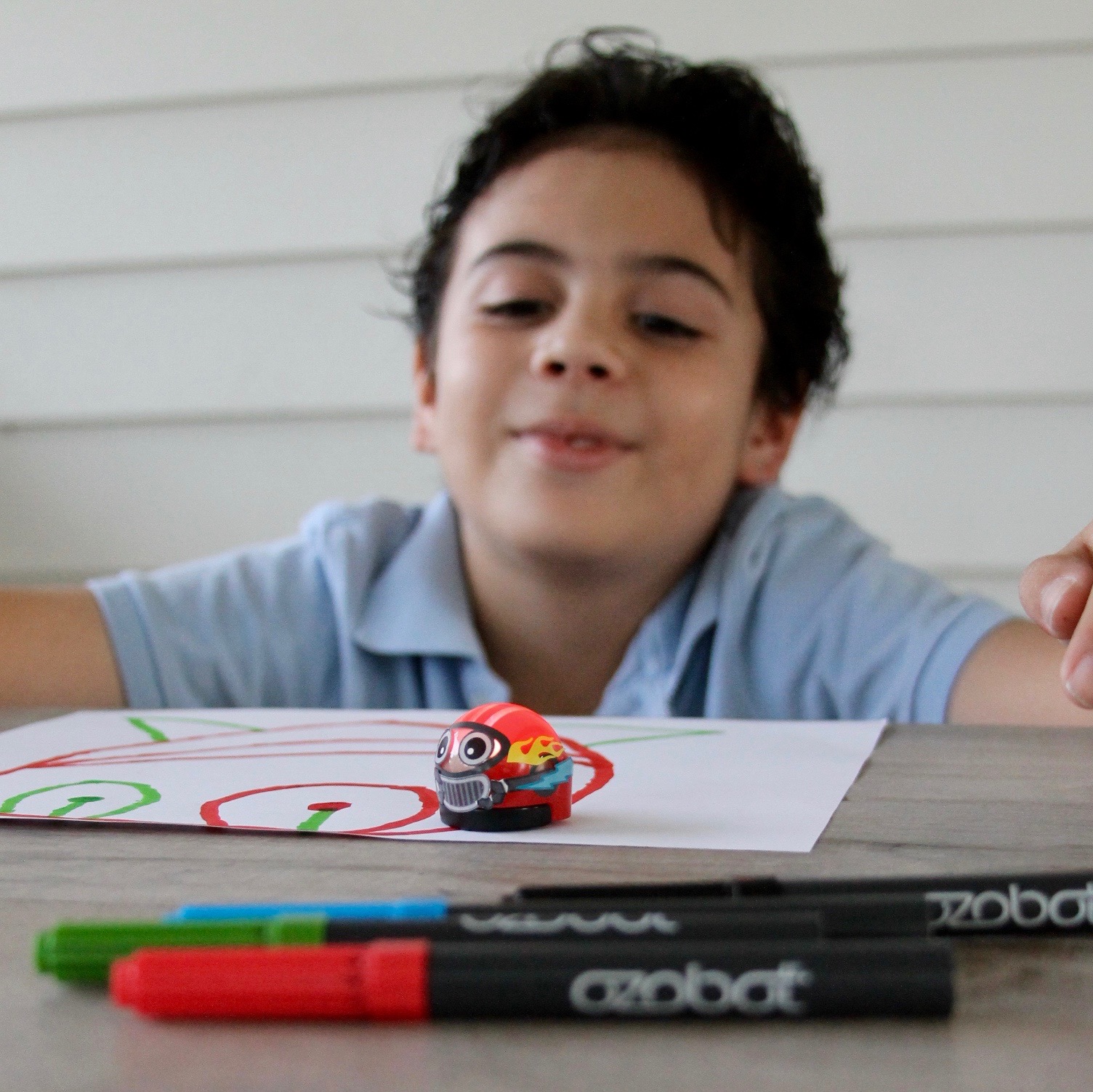 My favorite thing about this little robot is that it has a wide array of different things that you can program him to do and all you have to use are color codes. This gives children the possibility to go way beyond just watching their Ozobots run around chasing the lines, turning, speeding up and stoping; it let's kids use their imagination to invent new games and come up with a wide arrange of things to do with their Ozobot.
For only $9.99 you can upgrade your Ozobot to be able to program it with a the OzoBlockly coding editor. Right now the upgrade is free! All you have to do is sign up on their website. Upgrading will let you from simple color coding to  the block-based editor OzoBlockly, with its many features and modes, taking you child from Novice to Master in no time at all.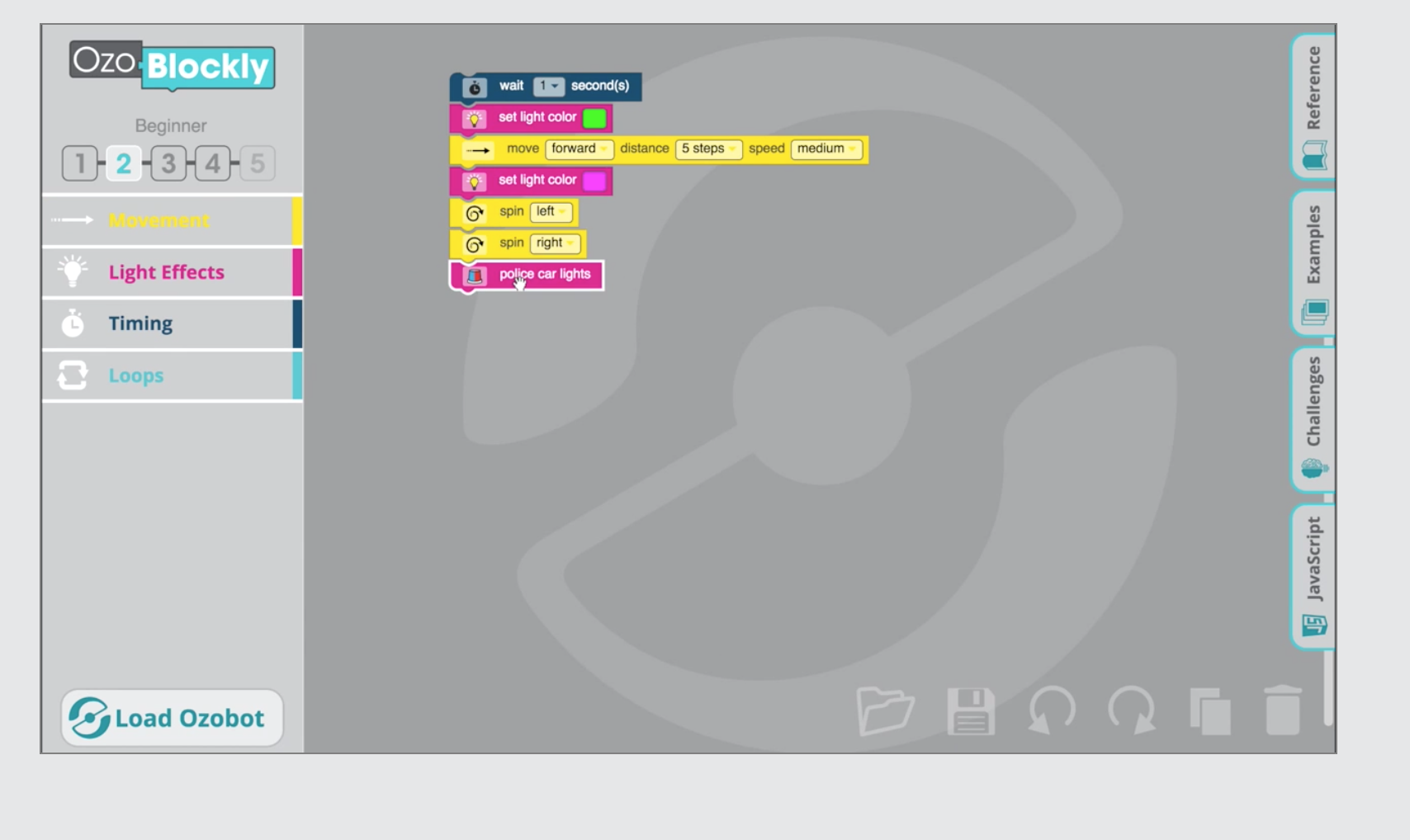 We have tried many different toy robots and programing games and some of them are too complex or don't give enough flexibility. Ozobot is fun for kids from the moment they take it out of the box. It's easy to use and works for a variety of ages because it has the potential to grow with child. Ozobot is a wonderful educational toy that teaches basic programming and get's kids excited about robots, coding and STEM.
When it comes to price, compared to other toys that focus on coding the Ozobot is really an affordable toy for everything it does and all the fun your kids will have with it. Even if your children already have experience coding the Ozobot's fun design and wide array of games and skins will make this little bot a hit with kids of various ages and because of it's simple to understand coding language it's also a great first robot for kids who are just getting started with coding.
You can get our Ozobot at Amazon and check out more reviews.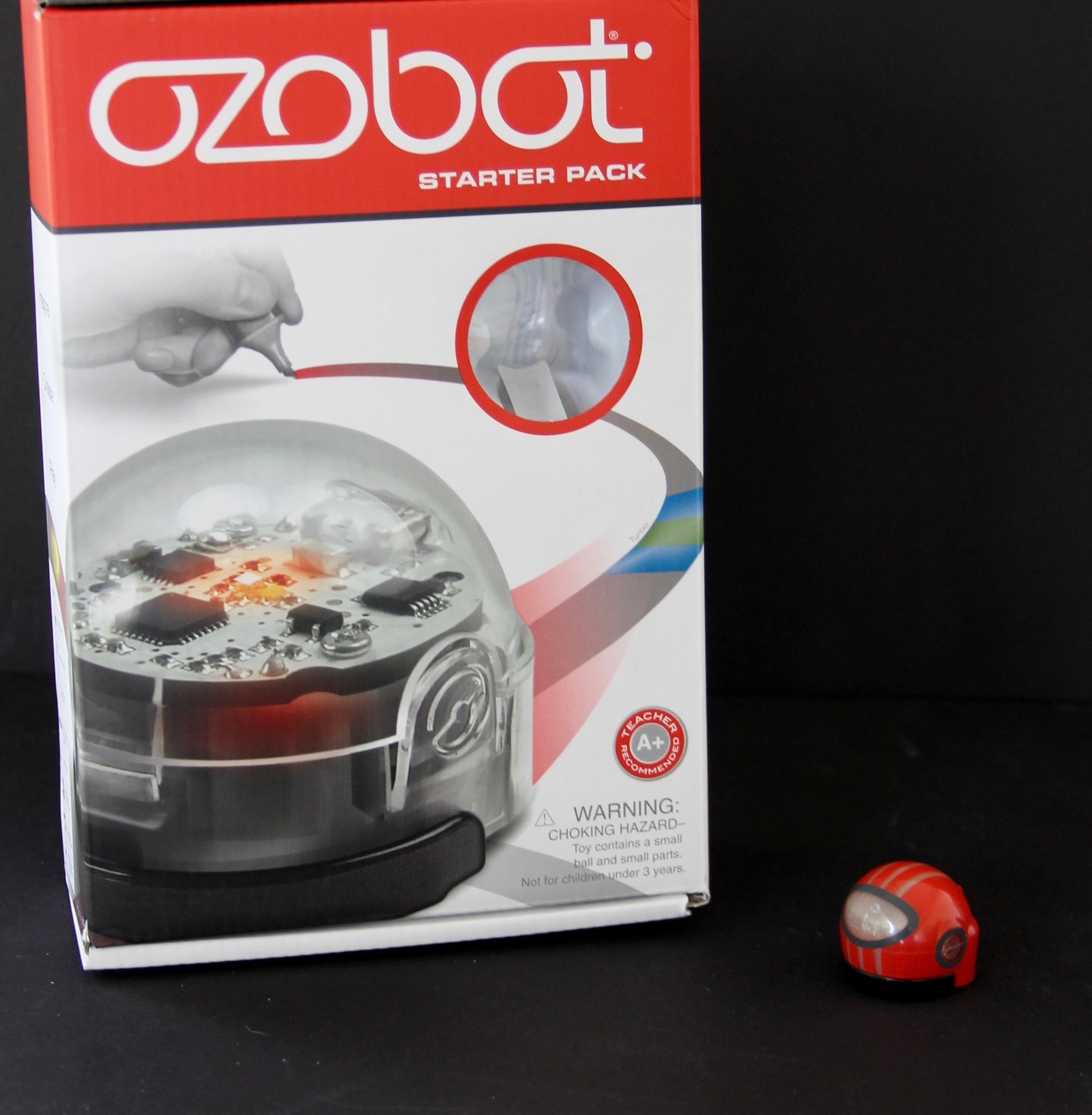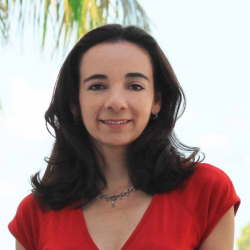 Latest posts by Paula Bendfeldt-Diaz
(see all)