Disclosure: I received a copy of EPIC , a fun and educational family movie from the creators of Ice Age, so that I could review it.  My opinions are honest and based on my family's experience.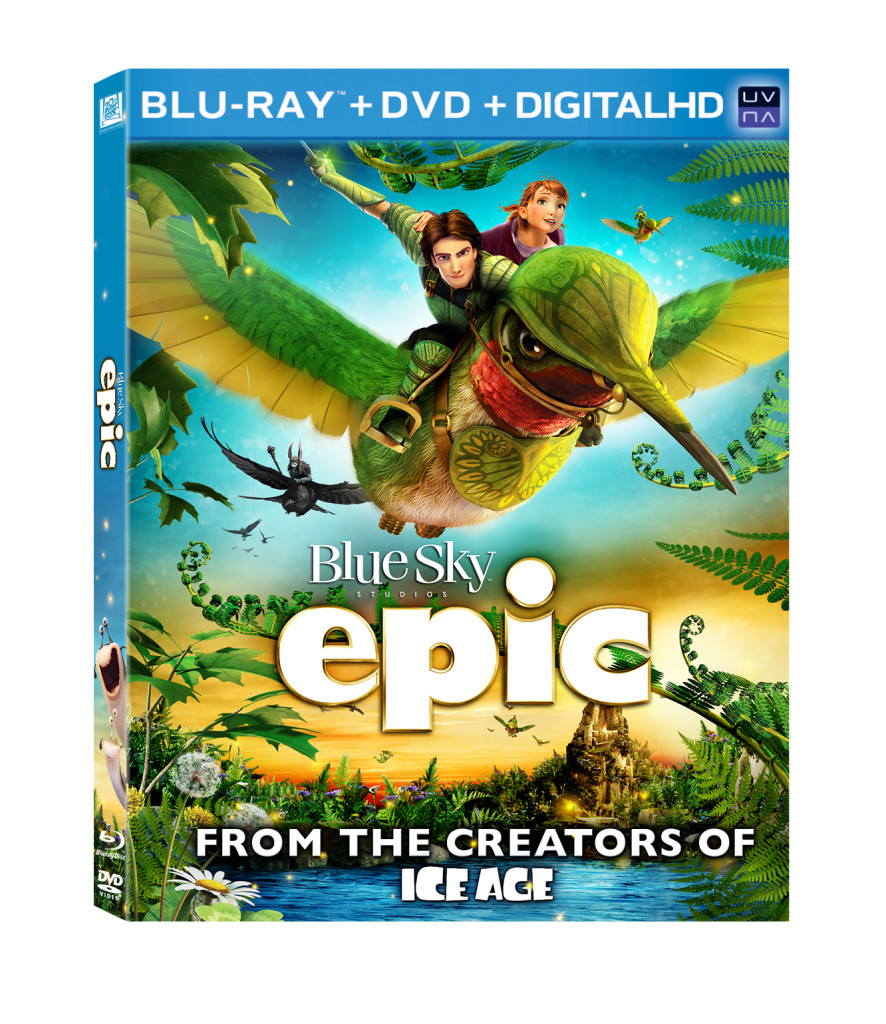 In our home we take movie watching pretty seriously.  You see, no one in our household watches television during most of the week. We have a family "movie night" once a week and because it's the only time during the whole week that the kids get to watch TV we make it a truly special night.  We always pick a movie that is fun but has educational value as well.  So this week I was thrilled that we got to watch EPIC on DVD during our family movie night.
About EPIC
EPIC is the fantastic and compelling tale of teen Mary Katherine (voiced by Amanda Seyfried) who finds herself shrunken and living among fairy creatures.  The central plot revolves around the fight of good leafmen (led by Colin Farrell and Beyonce Knowles) against bad boggans who spread canker and mould throughout  forest. From the creators of Ice Age, this film features an amazing voice cast including Colin Farrell, Amanda Seyfried, Christoph Waltz, Jason Sudeikis, Steven Tyler, Pitbull, and Beyoncé.
The movie is sweet, exciting and a real visual delight boasting wonderful animation and brilliantly colorful characters. The fantastical forest world depicted in the movie creates a truly magical setting for a story that if filled with action and that had my kids not only interested and engaged but even cheering the character on.
Educational Opportunities
Watching the movie together as a family was truly a wonderful experience.  The movie was a lot of fun but most importantly it provided many opportunities for my children to learn important lessons from environmental conservation to empathy. Through the eyes M.K. (Amanda Seyfried) they got the opportunity to see the world from a different perspective, in this case from the point of view of a 2 inch person!   I also loved that this movie includes an empowering female protagonist giving my daughter a great positive role model.   There where many subject in the movie the sparked my children's imagination and made them curious about important themes that we are still discussing among them relationships, taking risks, convictions and
The Blue Ray / DVD combo includes a Spanish and it was great to see that the movie did not loose any of it's magic by watching it in another language.  So if you speak Spanish at home I would definitely recommend giving the Spanish version a try.
The learning continued with lots of fun activities after the movie as the EPIC Blue-ray combo pack includes exclusives that will have kids both engaged and learning about the environment.  They will learn about bugs and slugs, how rot benefits our world in many ways and how bugs use camouflage to hide right under our noses.  Kids also have the opportunity to meet the incredibly talented filmmakers, artists, and animators at Blue Sky, and learn all about the making of EPIC. My children's favorite was the Epic Coloring & Storybook Builder App which lets you color your own EPIC story with exclusive pages on your iOS or Android devices. Then your child becomes the story teller by recording his or her own voice and can share his story on the TV with family and friends.
To get your family started on the fun you can also download two EPIC printable activities to do at home with your kids.  Just click on the images to download.
EPIC debuts on Blu-ray Combo Pack, Deluxe Edition Blu-ray, and DVD this August 20 from Twentieth Century Fox Home Entertainment and I highly recommend it as it is a movie that your kids will not get tired of watching over and over again.
GET the Epic (Blu-ray / DVD + Digital Copy) HERE.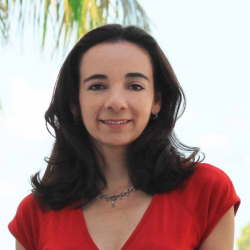 Latest posts by Paula Bendfeldt-Diaz
(see all)