This post is also available in: English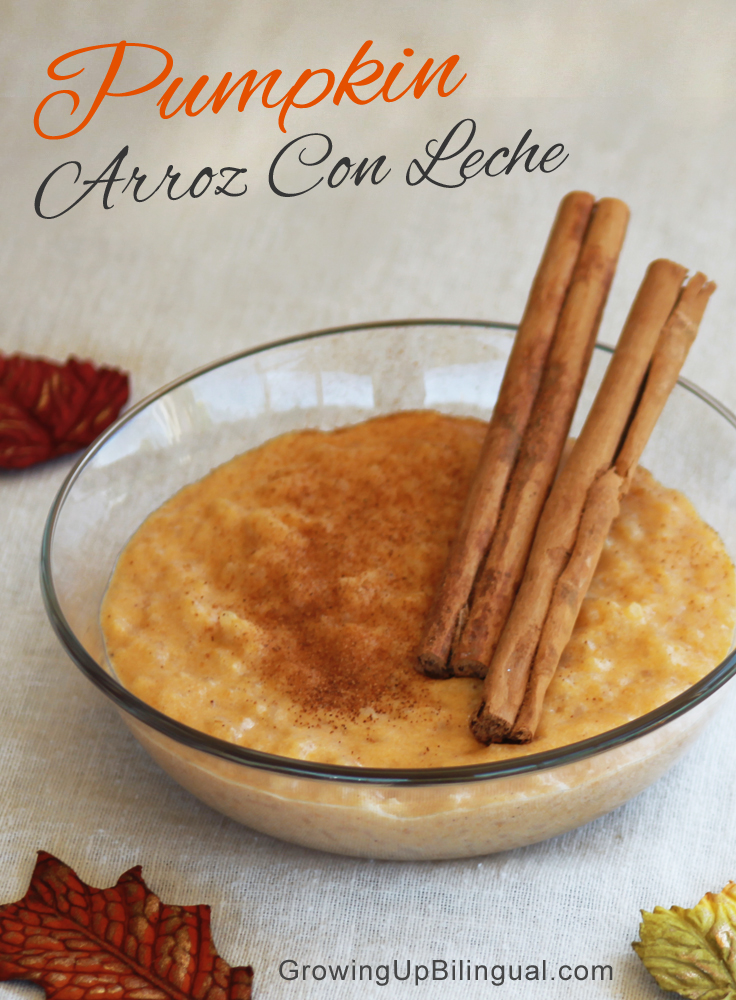 Arroz con leche is one of my favorite desserts . It reminds me of my childhood and I like it because it's easy to make and I usually have all the ingredients I need to make it in my pantry. Now that I live in the United States I like giving my Arroz con Leche an American touch. Thanksgiving is almost here and fall flavors inspired me to experiment to find the ideal Arroz con Leche recipe for our Thanksgiving dinner. I am sharing with you my adventures in the kitchen using different ingredients to achive this mission.
You can see the recipe for classic Arroz con Leche HERE.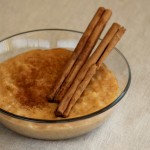 Pumpkin Arroz con Leche for Thanksgiving - Arroz con Leche con Calabaza para El Día de Gracias
Ingredients
1

cup

of long grain rice

1

cinnamon stick

4

cups

of water

1

egg

3

cups

of whole milk

1

can of condensed milk

1

tablespoon

vanilla extract

1

can of pumpkin puree

1

tablespoon

pumpkin pie spice
Instructions
In a saucepan soak the rice and cinnamon stick in the water for 1 hour.

After soaking, bring the rice mixture to a boil on high heat, uncovered. When it starts to boil lower the heat to medium and cook for 10 to 12 more minutes or until water is almost evaporated.

While rice is cooking, beat the egg in a bowl. Add the milk and stir well to mix. Add the egg mixture, vanilla extract and condensed milk to the rice and cook over low heat, stirring carefully, until most of the liquid evaporates and the rice reaches the desired consistency, about 30 minutes. Add the pumpkin puree and the pumpkin pie spice, stir until heated thoroughly remove from heat. Serve and add a dash of pumpkin spice, decorate with cinnamon sticks.
Find how to make your own pumpkin pie spice HERE
¡Buen Provecho!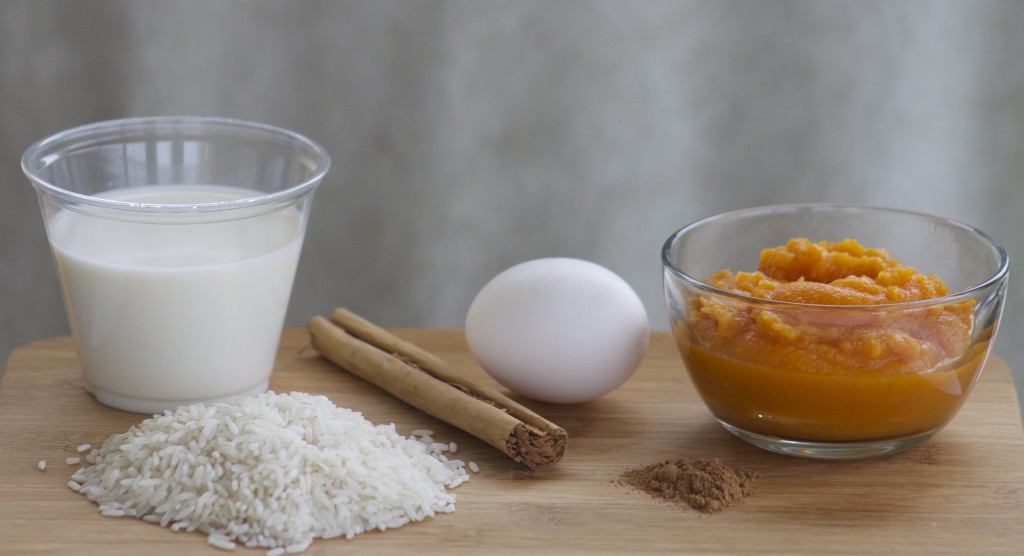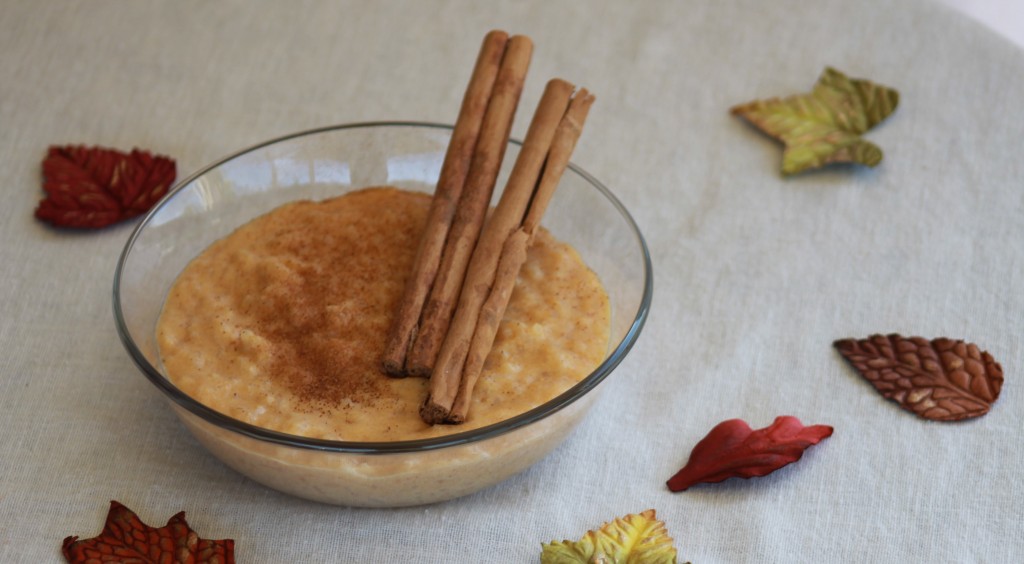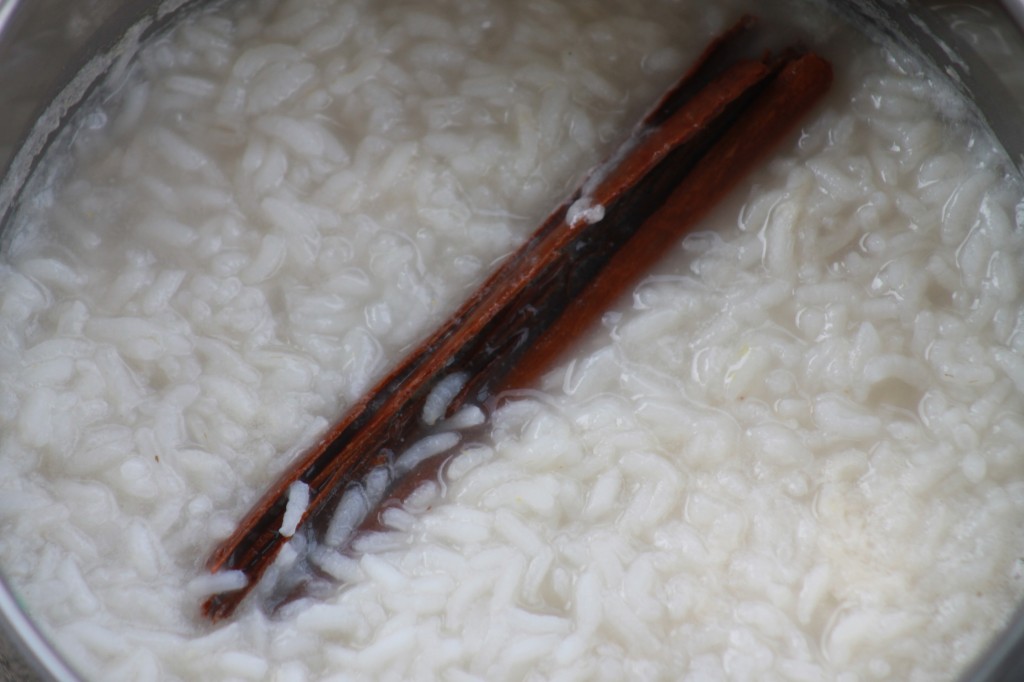 RELATED ARTICLES:
Sweet Potato and Orange Arroz con Leche – Arroz con Leche con Camote y Naranja
Classic Recipe for Arroz con Leche – Arroz con Leche Receta Clásica
Make Your Own Pumpkin Spice
Latino Thanksgiving Recipe Roundup!
Carambola Cranberry Sauce
You can check out some of my other holiday recipes on my Pinterest board below. I'm sure you will find something you like!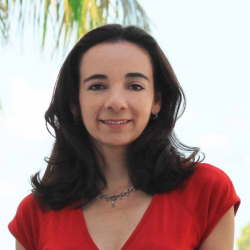 Últimas entradas de Paula Bendfeldt-Diaz
(ver todo)