Camping can be a fun and exciting activity for families. Even if you've never camped before. I'm sharing our best camping tips to make camping with kids easy and stress-free!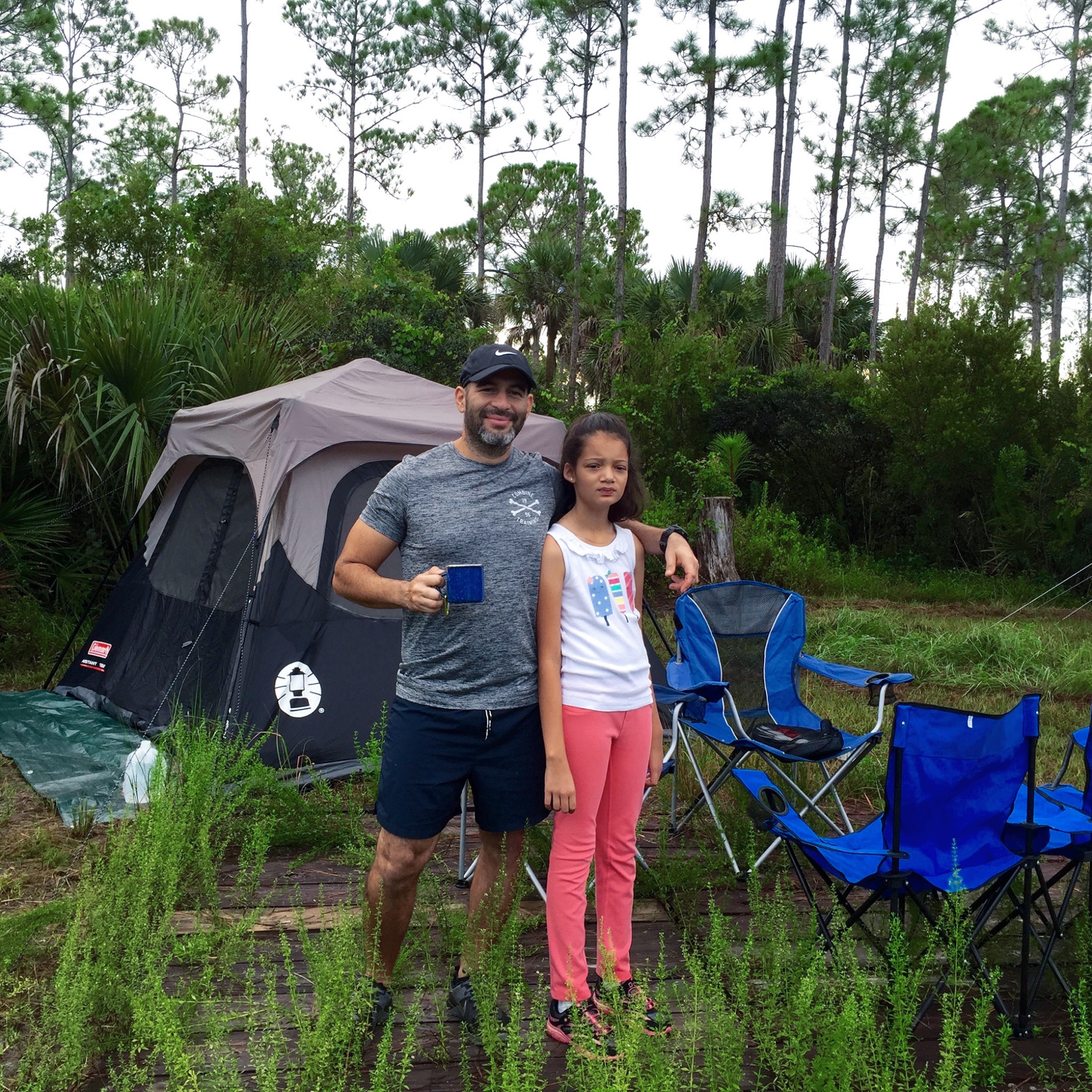 Growing up I loved camping with my parents and this year I decided it was time to take the kids on their first family camping experience. Camping can be a fantastic experience for kids: it not only gives them the opportunity to connect with nature, explore and learn but it also instills in them a sense of independence and feeds children's sense of adventure. As a parent camping with kids can be a wonderful opportunity for bonding, creating family memories and provide with many teachable moments. However I won't sugar coat it: camping is hard work and although it's well worth it, it is important to be prepared to ensure a fun time for everyone.
Best Tips for Camping With Kids
Find the right gear. When it comes to family camping comfort and ease are the two most important things. If you will be camping with small children you will need gear that is very different from the gear you would need if you were backpacking on your own. Opt for an easy to pitch tent and choose a tent that has space for at least two more people than the number of family members camping. Inflatable mattresses and cots are a good option for first-time campers and fun sleeping bags will go a long way to motivate the kids. If you have the opportunity to borrow equipment from a friend or family member before you buy that may give you an idea of what you want and do not want before you commit to buying it.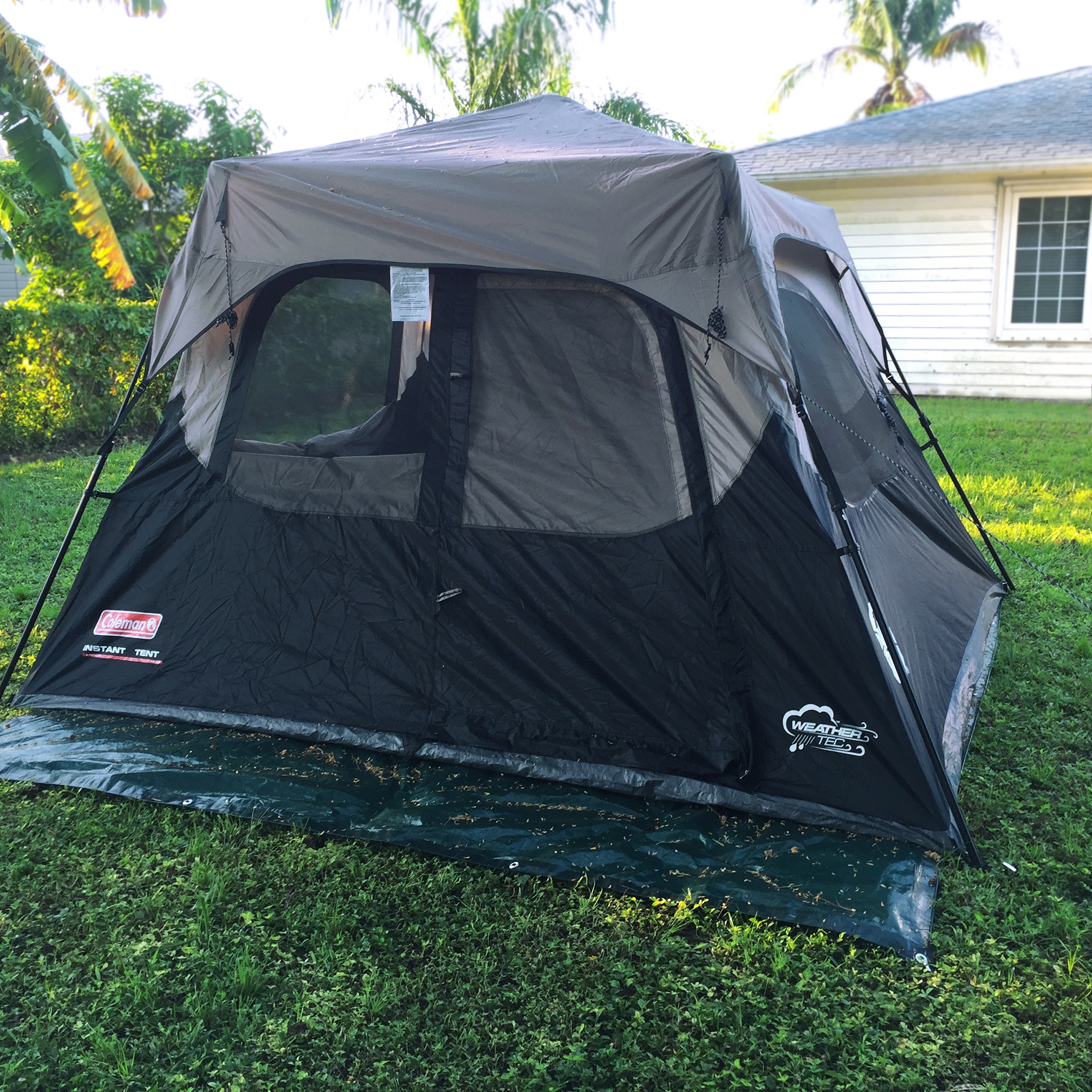 Another great option is to invest in a small camper, this can be a lot more comfortable than a tent. Especially campers that have a bathroom as this can really make things easier for families wanting to experience the outdoors. You can check out these small campers to find something that fits your needs and your budget.
Must-have gear for beginner campers
Tent: we loved the Coleman instant family tent. We're a family of four and we got the Coleman 6 person instant tent but wish we had gotten the 8 person instant tent instead because we felt like we needed a bit more storage space. This tent is so easy to set up it's perfect for beginners and families! Make sure to get the Coleman instant tent rainfly to go with it as well as a tarp.
Tarp: you will need at least a couple of tarps. We use one to place under the tent and another one to provide with a shaded area. You will also want a tarp in case it rains so that you're not stuck inside the tent all the time.
Sleeping bags: for begginer campers and families my recommendation is to go with a good quality and affordable 3 season sleeping bag. For colder weather/winter camping you will need a special sleeping bag but I would not recommend starting your camping adventures in winter.
Mattress or sleeping pads: we really like our inflatable sleeping mat, it's super light and comfortable and we didn't spend a fortune.
Stove: we like to bring a two burner classic propane gas camping stove. Our favorite is the Coleman gas stove.
Cooler: any good cooler you have at home will do, just make sure it's big enough for all the food you're bringing. Our favorite for hot summer weather is the Coleman extreme cooler which keeps ice for days.
Foldable chairs: we really like AmazonBasic's camping chair, you can choose it with mesh or padding, it has a cup holder and a built-in cooler that fits 4 cans.
Headlamp: we love our LED headlamps, they're perfect for lighting the way and you still have both hands free.
Tent lamp or lantern: we use a LED tent lantern with a fan. We live in Florida so the fan is a necessity here.
Water bottle: we really like the Nomander Collapsible water bottle. It's a good size and it's comfortable to drink from.
Camping knife or a multitool
Cooking supplies, plates and cutlery.
Do a trial run at home. After buying all of our gear we pitched the tent in the back yard and slept there. Burrowing gear before you commit to buying is ideal if you can. We got the kids involved in the process which got them excited about our backyard adventure and also gave them a clear idea of what to expect when we went camping.
Check the weather. This might seem obvious but double check the weather before you leave and make sure you have everything you need. Remember that 50 degrees Fº while sleeping outdoors feels a lot colder so be well prepared for cold weather, warm weather or rain.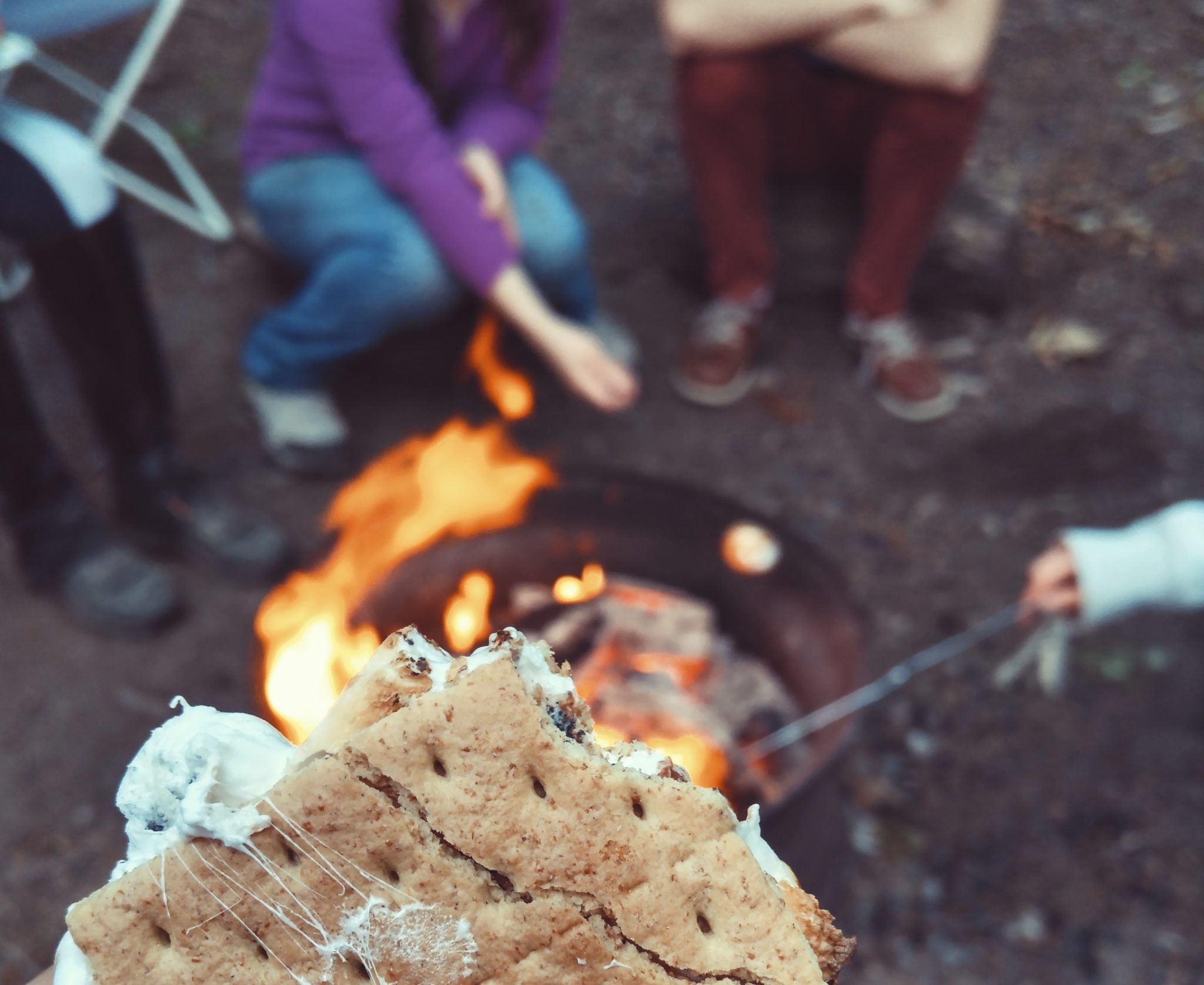 Keep cooking simple. Many campgrounds have grills or you can also take a portable grill with you. Keeping food simple and stick to things you are familiar with grilling at home in order to minimize the probability of cooking something that no one will eat, which can be an issue when camping with kids. Be sure to bring your kid's favorite non-perishable snacks in case of emergency along with lots of liquids and sweet treats like apple sauce, or s'mores. You can check out some great camping recipes here.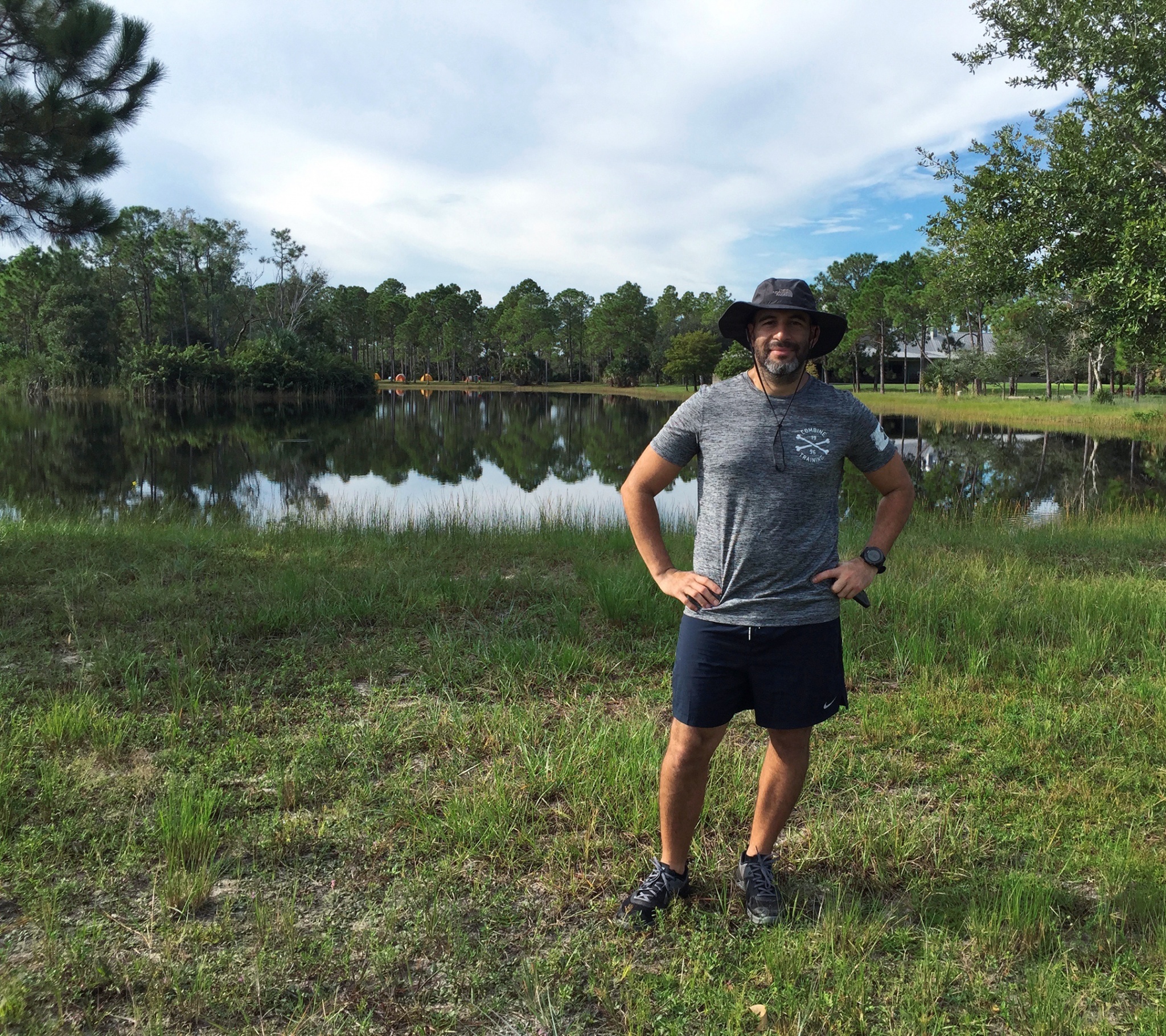 Make sure you are in good physical shape. Camping is a lot of fun but it's also a lot of work, especially when camping with small children as most of the work falls on the shoulders (sometimes literally) of the adults. Camping involves lots of physical activity from lugging around camping gear to doing all sorts of fun physical activities out in nature like kayaking, swimming (well maybe not in Florida unless it's at the beach) and hiking so it's important that you are in good physical shape and you know your limitations.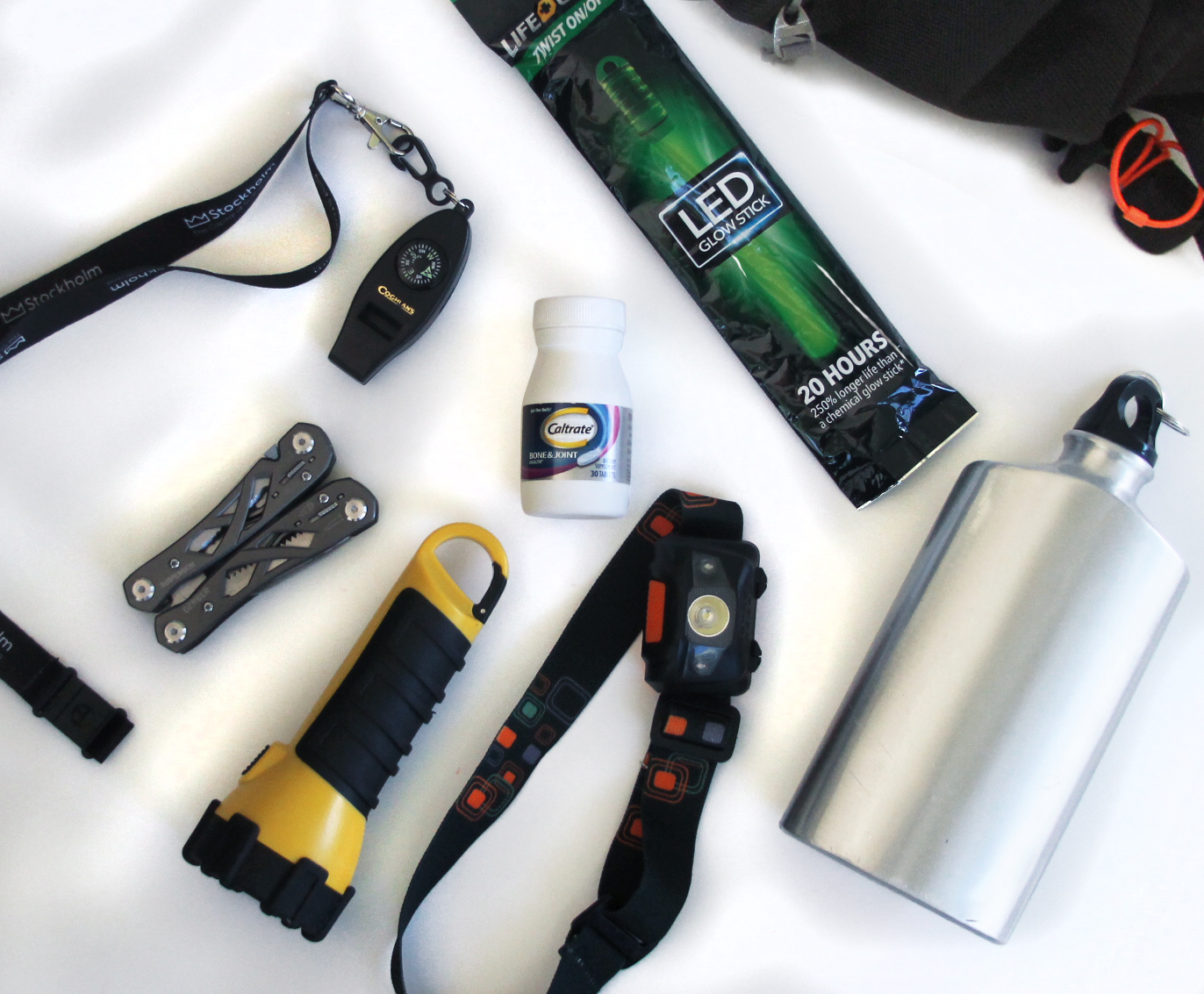 Get the kids involved. From packing to pitching the tent and helping prepare food kids can be a lot of help and helping out will also make them feel important, boost their self-esteem and promote independence. You can start out by getting them to help you pack with camping packing lists you can also get them involved by asking them about their idea on what to do, what to eat etc. and taking that feedback into account when planning your camping trip. Once at the campground assigns chores to every member of the family, simple things like gathering wood, keeping the tent clean, washing the dishes, etc. and praise them for their work.
Don't forget the fun element. From roasting marshmallows on a campfire to playing games like camping scavenger hunts and geocaching. For our first camping trip, we bought some headlamps and glow sticks which the kids loved to play with during the dark nights. You can check out these fun flashlight games to play while camping here. We also took a couple of simple toys like a frisbee, paddle ball or a ball. If the weather is hot toys for water play are always a big hit.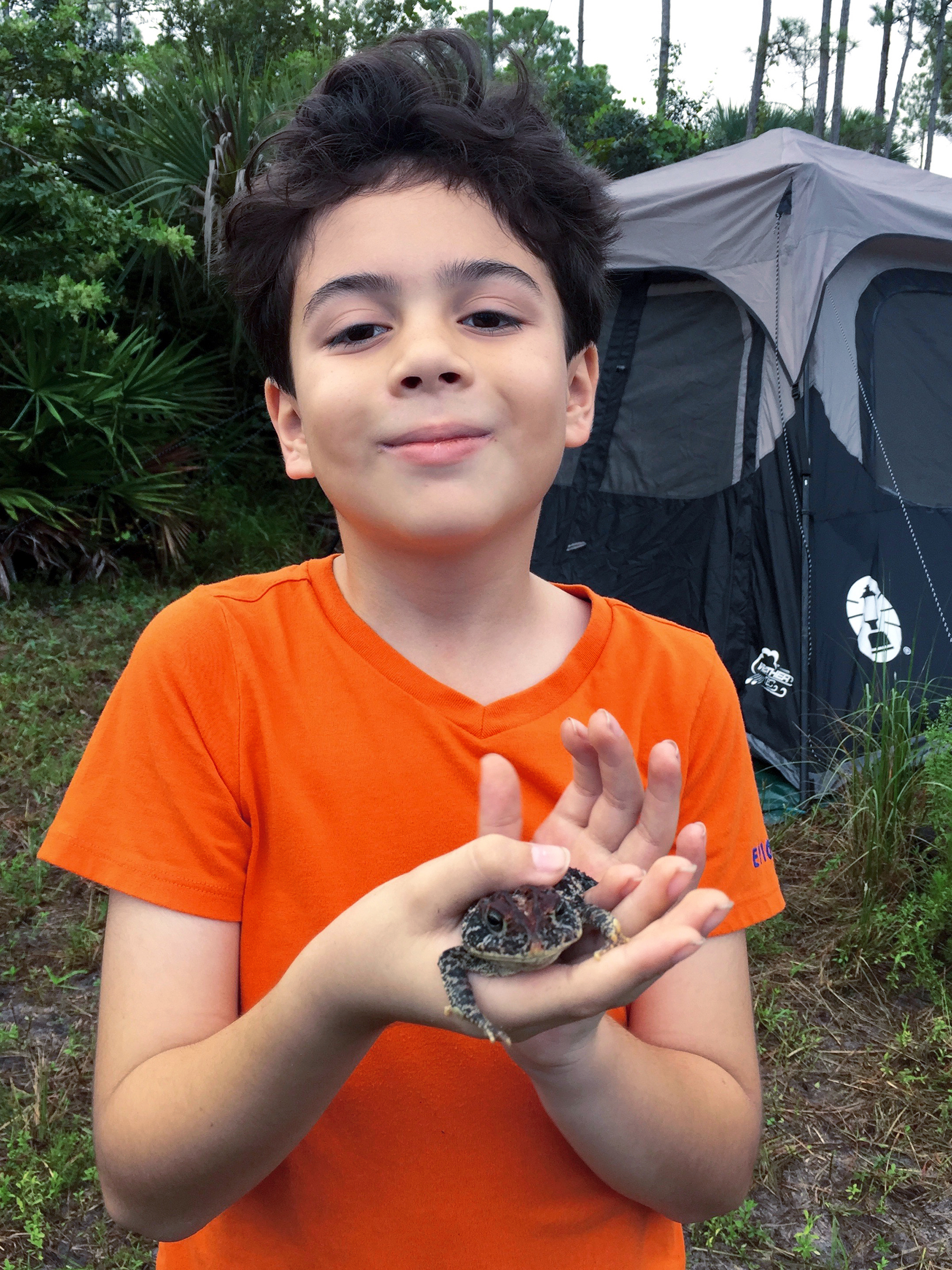 Balance safety and adventure. It's important to be prepared and be safe. Be sure to bring sunblock, bug spray, and a first aid kit. Read up on the area where you will be camping to find out about the wildlife that you may encounter as well as familiarizing yourself and the kids with poison oak and poison ivy and what it looks like so they can avoid it. Set clear safety rules and campground rules. Teach the kids how to use a compass and provide them with a whistle that they can carry around their neck. Once safety rules have been established you will feel more comfortable to let them explore a little, let them get dirty, climb a tree and encourage them to investigate. Be sure to check my tips for hiking with kids.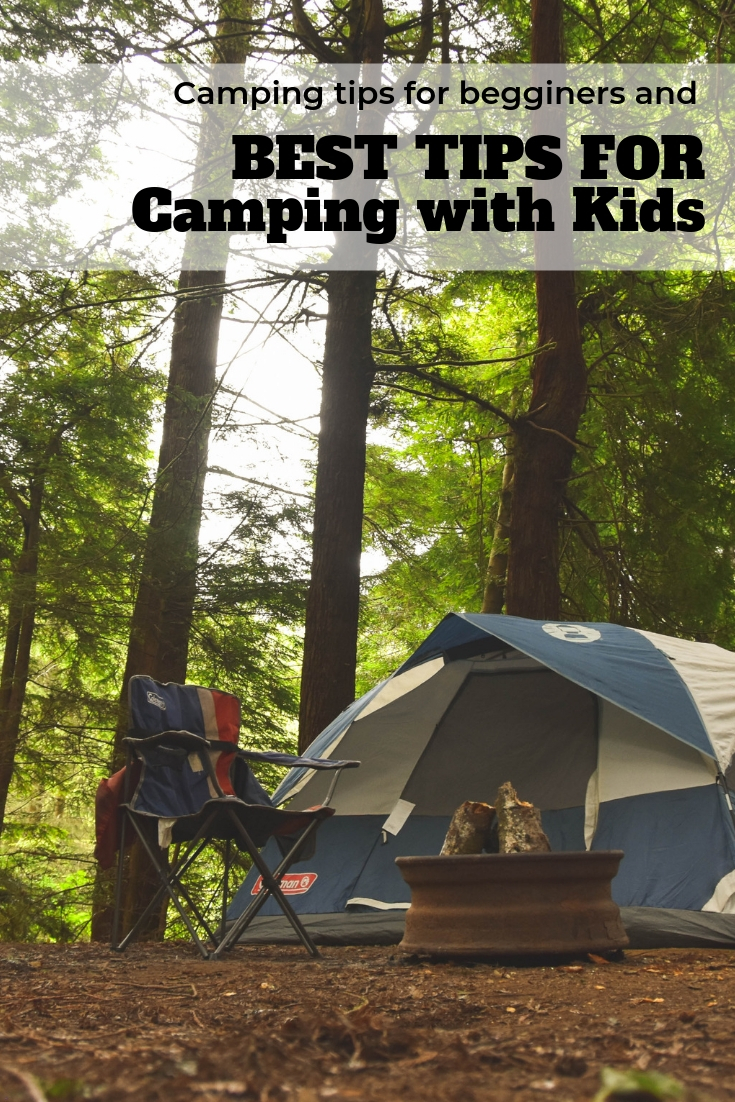 Latest posts by Cesar Diaz
(see all)