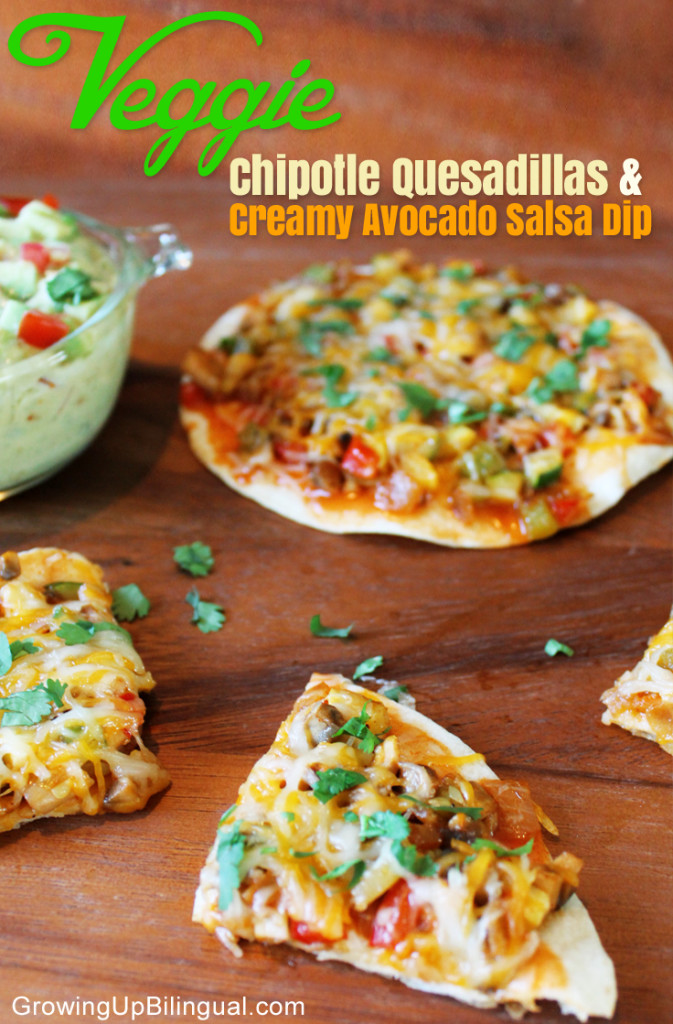 I am always trying to come up with recipes to get more healthy food on the table and get my family to eat more vegetables.  To accomplish this I like to make at least one or two meatless dinners per week.  On my weekly grocery shopping trip, as I was looking at all the fresh produce at Walmart I got inspired and decided to make a meatless version of the kid's favorite recipe: quesadillas.  I wanted to make sure it was a hearty meal so that my husband, who has a big appetite, would be satisfied so I picked up some fresh zucchini, yellow squash and mushrooms.  Fresh vegetables and fruits can be expensive and that is why I really love buying them at Walmart because the fresh produce is so affordable so I can get more fresh vegetables and fruits for my family.
We usually accompany quesadillas with sour cream but to make it more fun and healthier I made a deliciously fresh dip using Knorr's vegetable dip mix and and added some fresh avocados, tomatoes and cilantro and replaced the sour cream for plain yogurt to make healthier.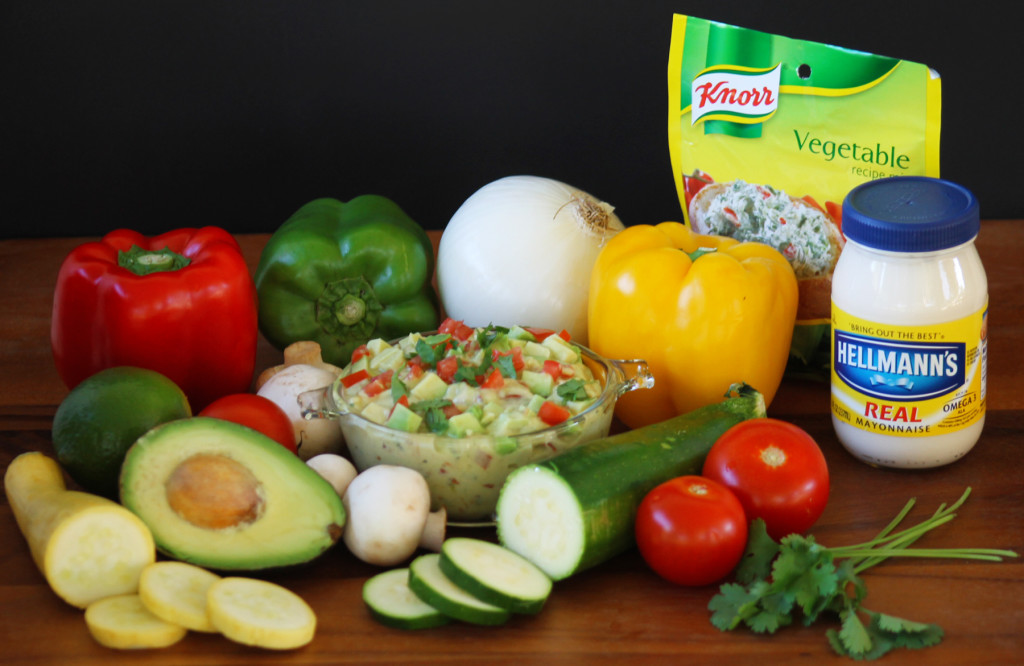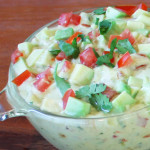 Creamy Avocado Salsa Dip
Ingredients
1

package Knorr® Vegetable recipe mix

1

cup

Hellmann's® Real Mayonnaise

½

cup

plain yogurt

2

medium avocados

diced

2/3

cup

grape tomatoes

chopped (10 to 12)

chopped cilantro
Instructions
Dice avocados.

Add lime juice.

Using a fork smash avocado, leaving the mix chunky.

Add chopped tomatoes.

In a separate bowl mix Knorr® Vegetable recipe mix, mayonnaise and yogurt.

Add avocado salsa and mix until smooth.

Garnish with chopped cilantro.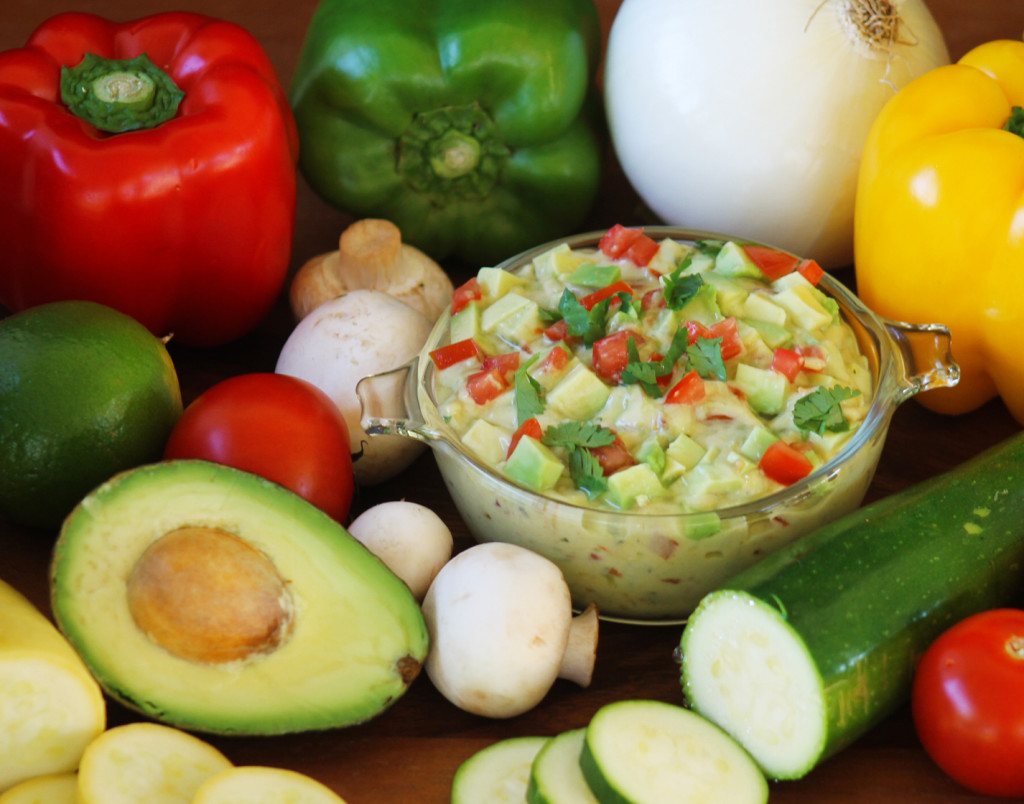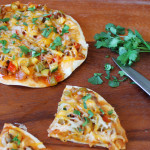 Veggie Chipotle Quesadillas
Ingredients
1

cup

finely diced bell pepper

I used green, yellow and red to give it more color

1/2

cup

chopped zucchini

1/2

cup

chopped yellow squash

1/2

cup

chopped red onion

1/2

cup

chopped mushrooms

1

tablespoon

chopped chipotle chiles in adobo sauce

½

cup

red enchilada sauce

1 ½

cup

shredded Mexican three cheese blend

flour tortillas
Instructions
Preheat oven to 400 F. Place tortillas on a baking sheet, lightly spray with cooking spray and prick all over with a fork.

Bake for 5-6 minutes, until they are puffed and begin to turn golden.

Remove from oven and allow to cool.

In a large skillet, heat the olive oil over medium heat.

Add the sliced onions to the skillet, season with salt and pepper to taste, and cook over medium-low heat, stirring occasionally, until onions turn translucent.

Add sweet bell pepper, zucchini, yellow squash, and mushrooms and cool over medium heat for about 5 minutes, or until just tender.

Remove vegetables from pan.

Mix enchilada sauce and chipotle chiles,.

Spoon about 1-2 tablespoons of enchilada sauce over the baked tortillas.

Top with cheese.

Place back in the oven and cook for 5-6 more minutes, until the cheese has melted. Remove from oven and garnish with fresh cilantro.
Recipe Notes
I divided the enchilada sauce in two and added the chiles to half of it so I could make a milder version of this for the kids.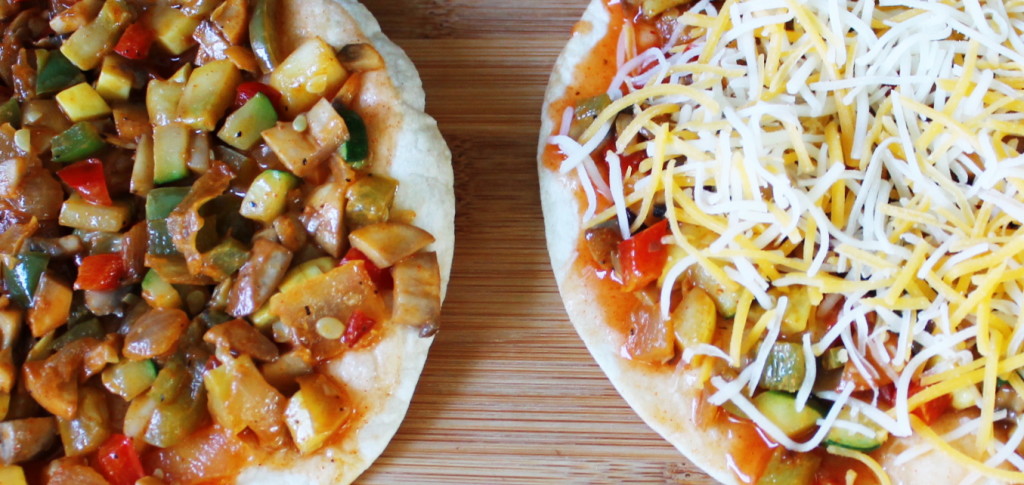 The meal was a complete success and my husband didn't even notice there was not meat in his quesadillas and I didn't tell him until he was done.  The quesadillas where crunchy, full of flavor and quite filling.  I made a chipotle version for my husband and I and a kid friendly version without the chipotle for the kids.
There was some dip still left over and my husband grabbed a spoon and ate it all.  It was fun to see everyone so excited about eating veggies as we sometimes struggle finding ways to get the kids to eat their greens.  I know many kids have a hard time eating vegetables but I have found there are a couple of things that work for our family and maybe they will work with your kids as well.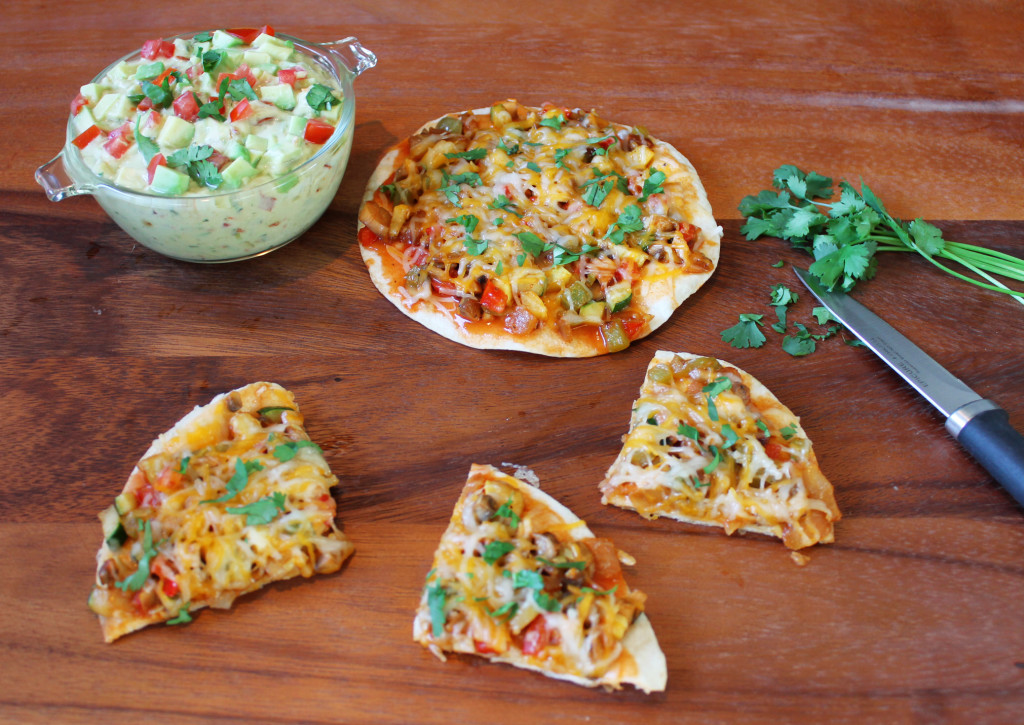 Our 5 tricks To Get the Kids (and Husband) to Eat More Vegetables

Buy fresh produce. Fresh vegetables just taste better than frozen or canned vegetables and make foods taste better too so it's easier to get your kids (and your husband) to eat them. I really like that my neighborhood Walmart has a huge produce section and there are always lots of options to pick from and because fresh produce at Walmart costs less I can get more!  They carry lots of the vegetables we use in our Latino dishes too and that I sometimes have trouble finding in other places like chiles, avocados, yuca (cassava), etc.   On Walmart.com's produce section you will also get great tips for picking the best and freshest fruits and vegetables.
Take the kids with you to the grocery store.  My kids love to go grocery shopping with me and pick out the vegetables and fruits that we will be eating.  This makes them feel like they are part of the decision process and and it's so much easier to get them to eat something they picked themselves.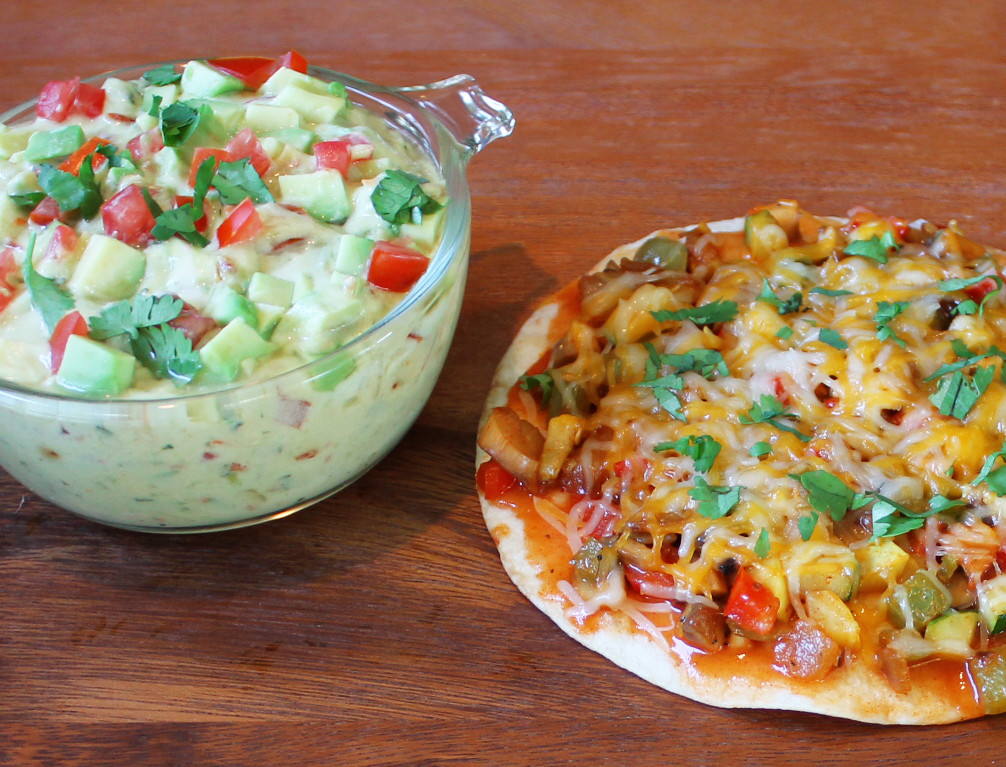 Cook a meal that only has vegetables or a one dish meal that has the vegetables included in it like a chicken and veggie lasagna.  It's easier if the vegetables are not an option but already a part of the meal.
Use ingredients they already love like lots of cheese or add fruits into the mix like a delicious pineapple salsa.
Get them involved in the process and make it fun. When the kids are involved in the process they just love eating the food they have cooked afterwards.  My daughter loves playing restaurant and sometimes she likes being the chef while other times she is the server.  And when she has helped cook the meal she always eats it!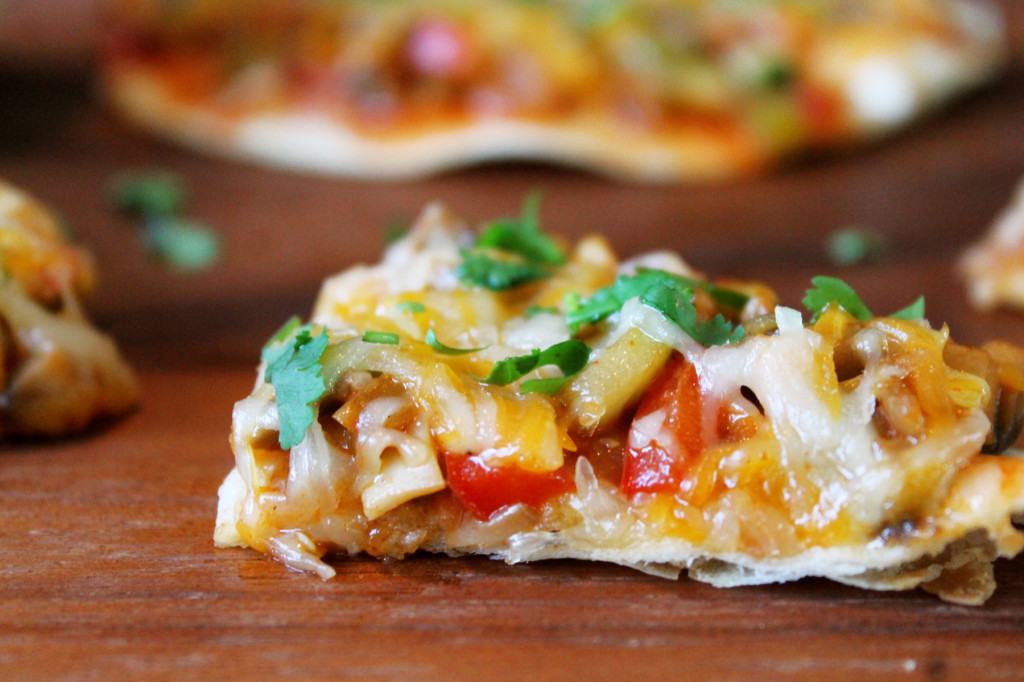 Make sure to check out the fresh vegetables and fruits in the produce section of your local Walmart, visit Walmart.com and like Wamart on Facebook and like them on twitter @Walmart to stay informed about their latest offers and weekly money saving specials. You can also visit Walmart.com's produce section where you can meet the farmers who supply the fresh fruits and vegetables and get recipes and tips for storing your fruits and vegetables so they stay fresh longer.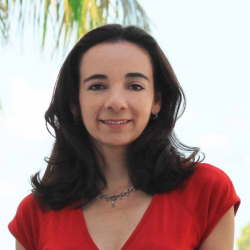 Latest posts by Paula Bendfeldt-Diaz
(see all)