This shop has been compensated by Collective Bias, Inc. and its advertiser. All opinions are mine alone. #PowerYourHoliday #CollectiveBias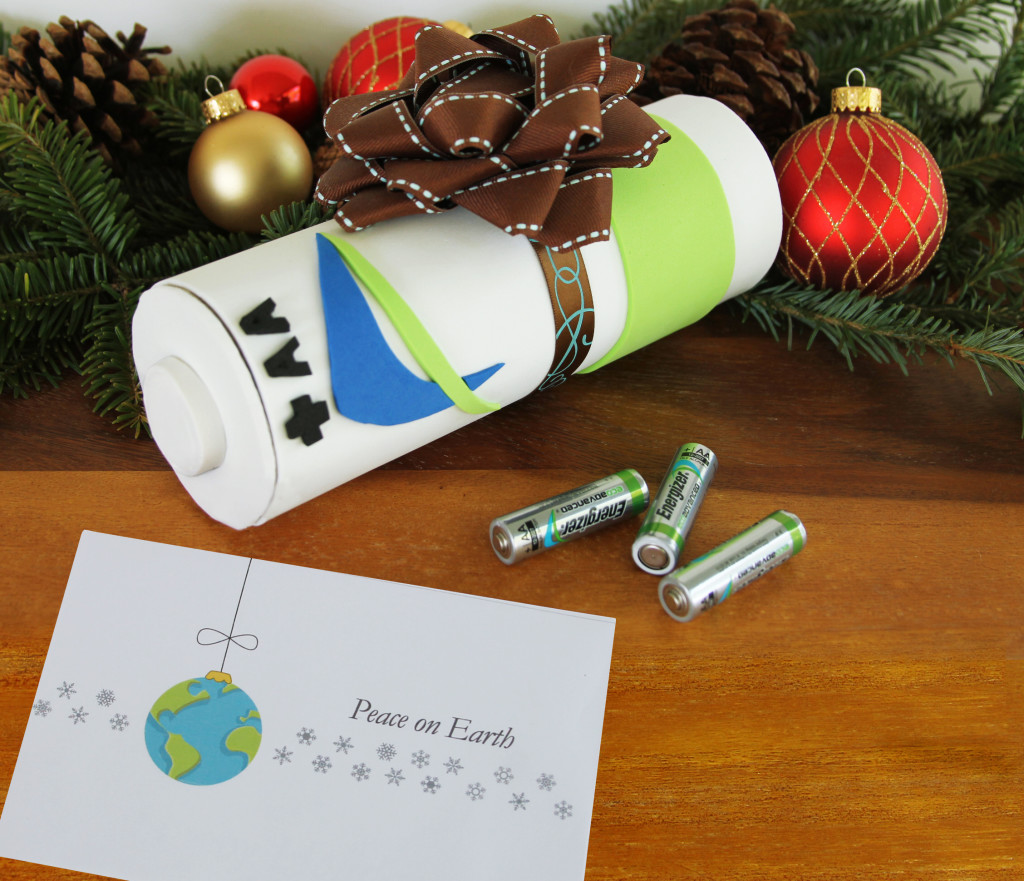 Christmas is almost here.  Have you finished your shopping for the hottest toys or electronic gadgets yet? Looking to give the ultimate gift to your children or loved ones?  I do too, every year.  There's nothing better than watching your kids tear into their pile of gifts; it brings back the feeling I used to have as a child opening my own. As a parent buying toys for my kids to open on Christmas morning the one thing I have, in the past, failed to include is enough batteries to power them.
There is nothing worse than giving your child the present they have begged Santa for to then see "batteries not included" That is not happening this year, thanks to Energizer® EcoAdvanced™ batteries.  I am stockpiling enough AA and AAA batteries to power all the toys and gadgets I gift.  Batteries make a great present by themselves and, believe me, I'd be happy to get a large pack of batteries in my Christmas stocking, anytime!
To make battery gifting more fun I have created a battery shaped container to put them in. This is easy to make and it's a gift you can feel good about Energizer® EcoAdvanced™ batteries are the world's first AA battery made with 4% recycled batteries and they are Energizer's longest-lasting and most responsible alkaline battery. To go with the theme I also created a printable holiday card that reminds to be environmentally conscious this holiday season which you can download here!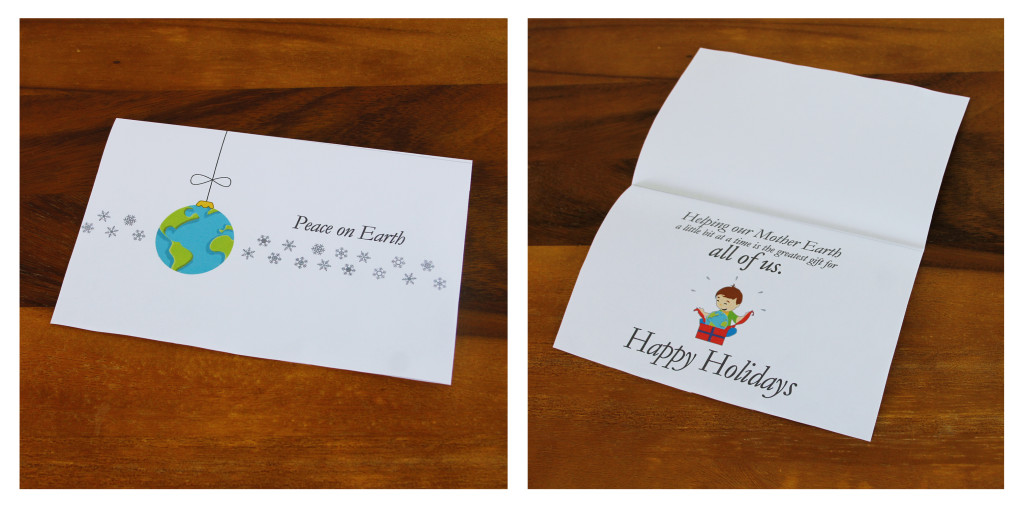 DIY battery gift box for kids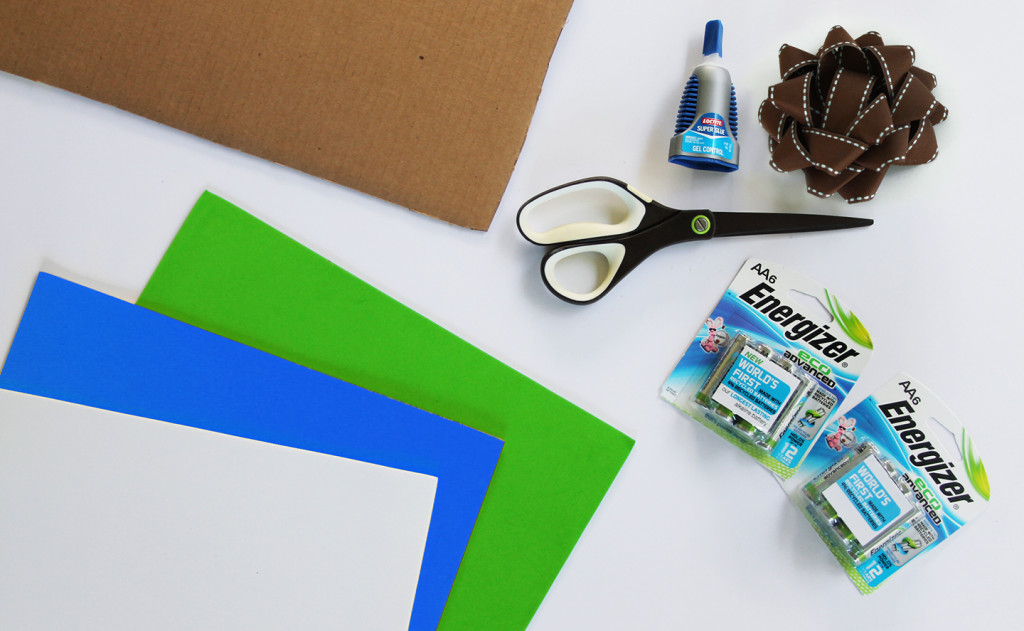 Materials:
One light green foamy
One blue foamy
Two white foamy
Glue
8in x 8in piece of cardboard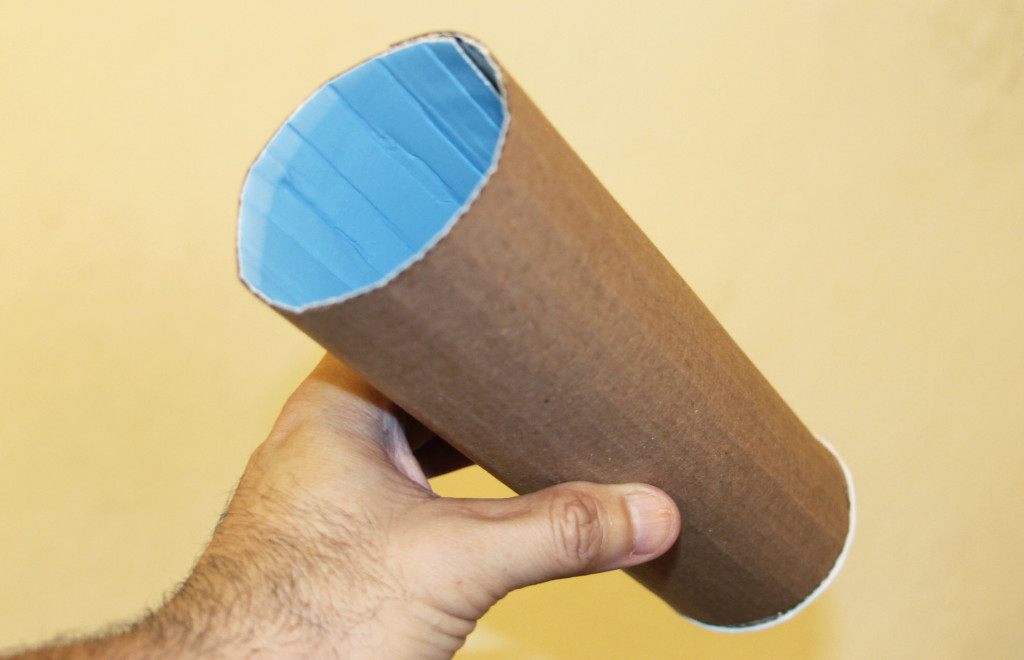 Instructions:
Fold the cardboard into a cylinder, cut a circle and glue to the bottom of the cylinder, cut another circle to make the top lid.
Wrap the white foamy around the cardboard, covering it all.
Cut a small trip of foamy and glue it to the top lid and glue the other end of the strip to the cylinder box. Now the lid is connected to the box.
I  was trying to create a giant  Energizer® EcoAdvanced™ batteries box so I created the letters and logo from the color foamy and glued it to the cylinder box but you can make this box anyway you want.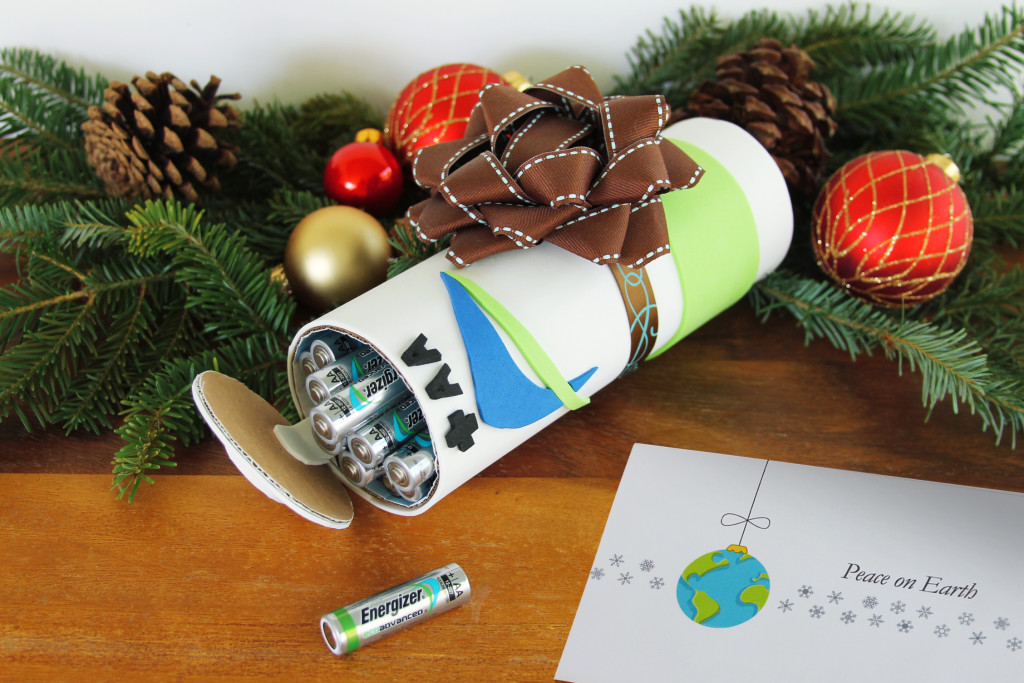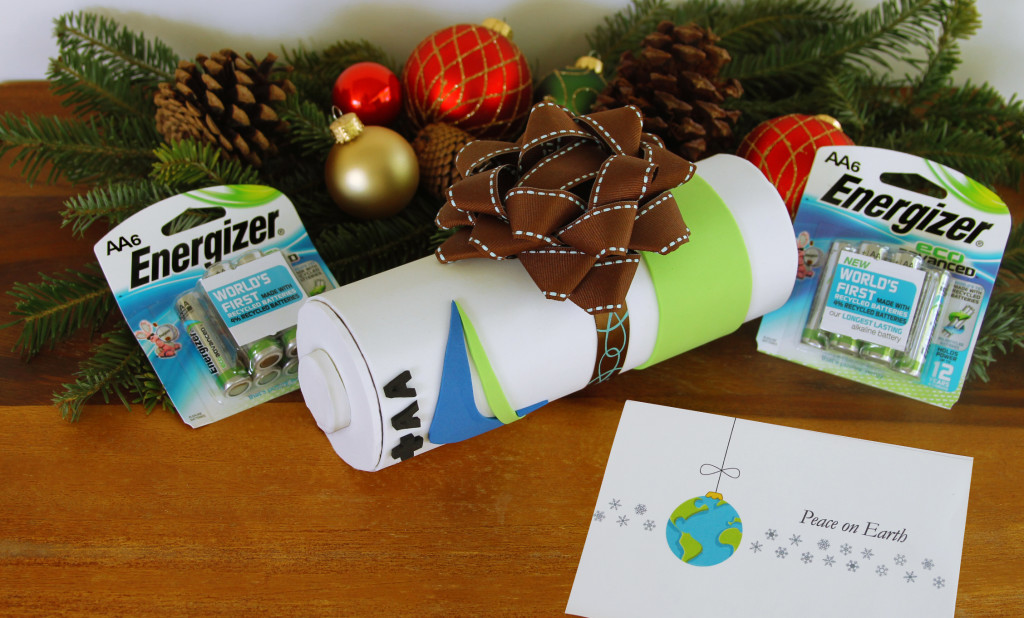 Be sure to store your Christmas stockpile of batteries in a cool dry place so they stay fresh longer and also check the date on the package when you buy to be sure your batteries have plenty of power left in them.  And don't fall for the old wives tale to store your batteries in the freezer.  Modern batteries can be damaged by cold storage and will last longer if you keep them at room temperature and remove them from the device if you won't be using it for an extended period of time.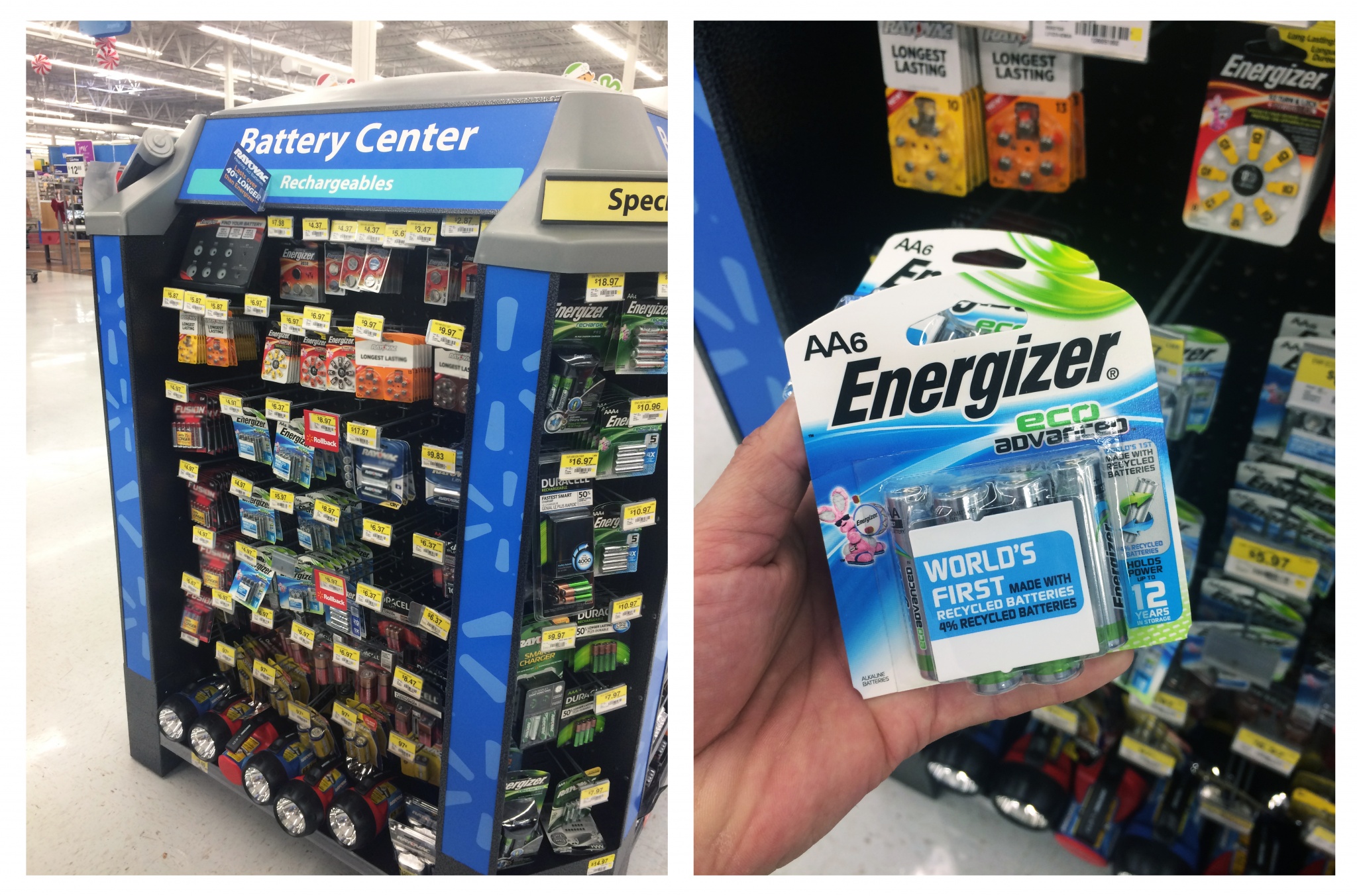 So while you are out picking up last minute gifts or hunting for that latest battery powered gadget, stop by your favorite Walmart and pick up the Energizer® EcoAdvanced™ batteries to keep the fun going Christmas day and beyond!
Latest posts by Cesar Diaz
(see all)