This shop has been compensated by Collective Bias, Inc. and its advertiser. All opinions are mine alone. #AvengersUnite #CollectiveBias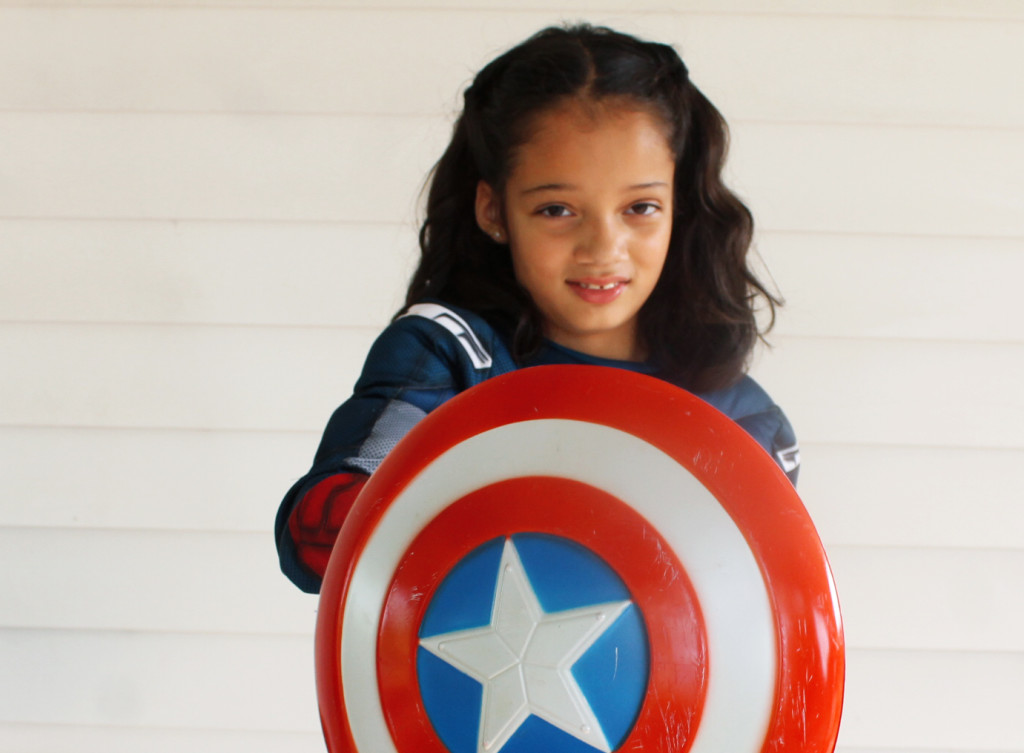 At home we are huge fan's of The Avengers and can't wait for the new movie MARVEL's The Avengers: Age of Ultron! My daughter loves The Avengers so much she asked for The Avengers action figures for her birthday! She dresses up in her Captain American costume all the time and fights imaginary "bad guys" with her little brother as a sidekick. I remember back when she dressed up as Captain America for Halloween a couple of years ago and how my then 5 year old little guy stated that was not a girl's costume. Ever since that we have made a very conscious effort to educate both of our children to understand that gender does not matter when it comes to who you are, what you want to accomplish and what your dreams are.
Girls Can Be Superheroes Too
There is nothing that girls can't do and there is nothing boys cant do: boys can wear pink and girls can be police women.  We are also on a quest to teach both of my kids about what is real, what is important and valuable and how many of the things that they are exposed on TV and on magazines are not real.
I want my daughter to know that besides being beautiful inside and out she is also strong, intelligent and is a real superhero: she is a warrior who fights every day to accomplish things that for most of us are easy. We are all so proud of her and everything she has accomplish and that she has not let autism or any other of her diagnosis stop her.  I want her to understand that what others think of her does not matter, the only important thing is what she thinks of herself and that it's not about being the best but about doing that best that you can.  We teach both of our kids that women can be beautiful, they can be models, they can be ballerinas but they can also be athletes, astronauts and presidents. Women can be princesses or warriors or warrior princesses, they can wear a long dress to ride a horse or pants to attend an elegant party. I want my daughter to understand that being a girl does not limit her; she can be whatever she wants and do whatever she dreams of and she can be strong and feminine at the same time.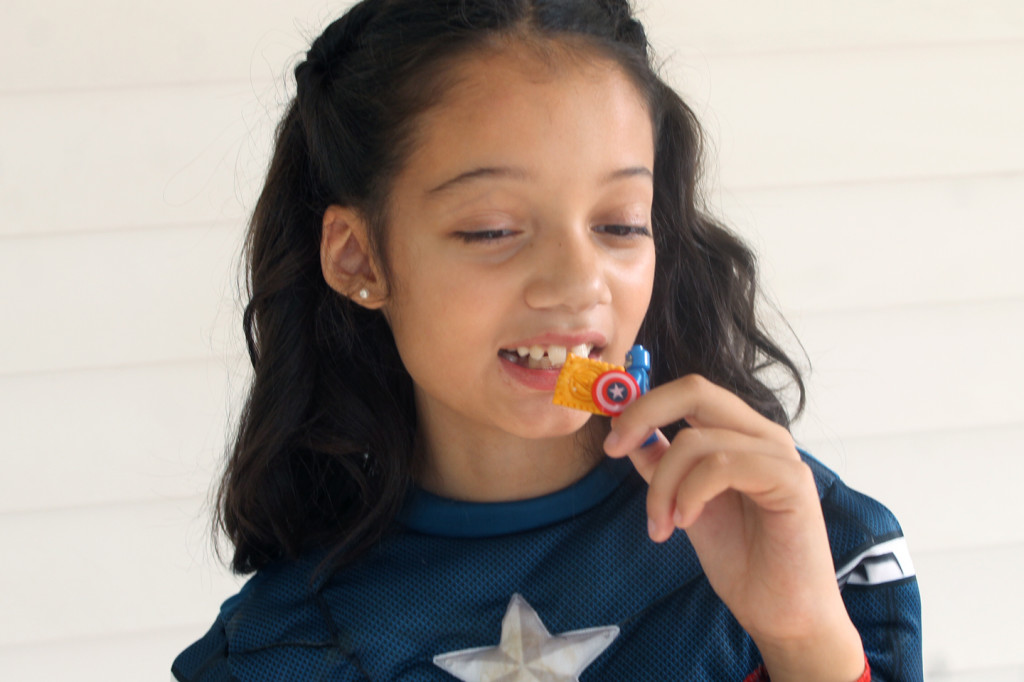 I am so proud of both of my kids because they have come together and united; Sebastian helps his big sister, shares with her and understands and encourages her when he sees she is having a hard time and his encouragement has made her so much stronger and confident. My kids are real superheroes and we can't wait to watch The Avengers: Age of Ultron together and emphasize the importance of working together as a team an how together we are stronger!
The Avengers Printable Finger Puppets
On weekends we like to do things together as a family so I came up with an easy craft for the kids to make.  I created some cute finger puppets including my kid's favorite Avenger characters including Hulk, Iron Man and Captain America. These are super easy to make, just download the free printable puppets here, print them, cut them and glue them together.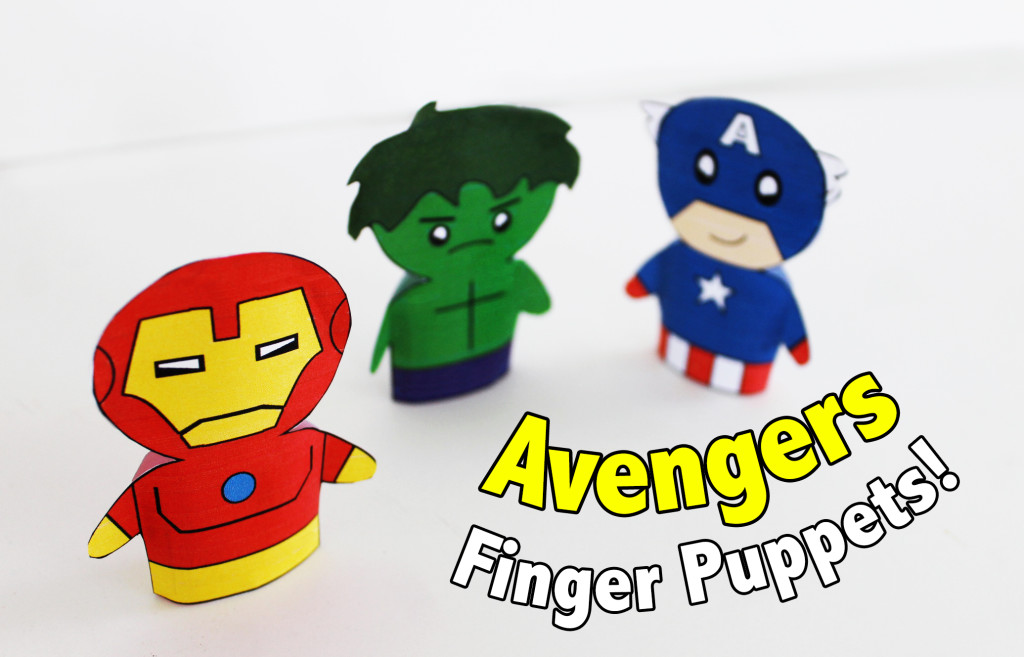 The kids can even help out with the cutting and glueing. My kids still love finger puppets and we did some finger wrestling with them, because you know that superheroes have to fight with each other to train and get stronger so they can unite agains the bad guys like Hydra and Ultron.
Fun With the Super Heroes Assemble Free App
The Avengers movies are all about the super heroes uniting together and as we wait for the movie to come out we downloaded the new Super Heroes Assemble app, which is free and can be found on iTunes and Google Play store and set out on a scavenger hunt at our nearest Walmart.  We looked all around for store signage from Kellogg's, Dr. Pepper or Marvel and Avengers packaging of these brands and once we found each product or signage we scanned it to reveal secret content!

The kids had a blast running around the Walmart store looking for signage and for the products and unlocking cool content.  We had turned this week's grocery shopping into a family scavenger hunt and we all jumped up with excitement when we found another sign or product. I have to admit that people where looking at us like we where insane, but it was so much fun.



We got Cheez-Its, Dr Pepper and Doritos, all brands we usually get anyway so that was awesome. Then we headed to the toy section and the kids picked some MARVEL The Avengers: Age of Ultron toys.  For each product we found we used the app to scan it and unlock features. Once we had unlocked some cool content the kids got busy playing with the app.  Even Sally our dog got turned into a superhero!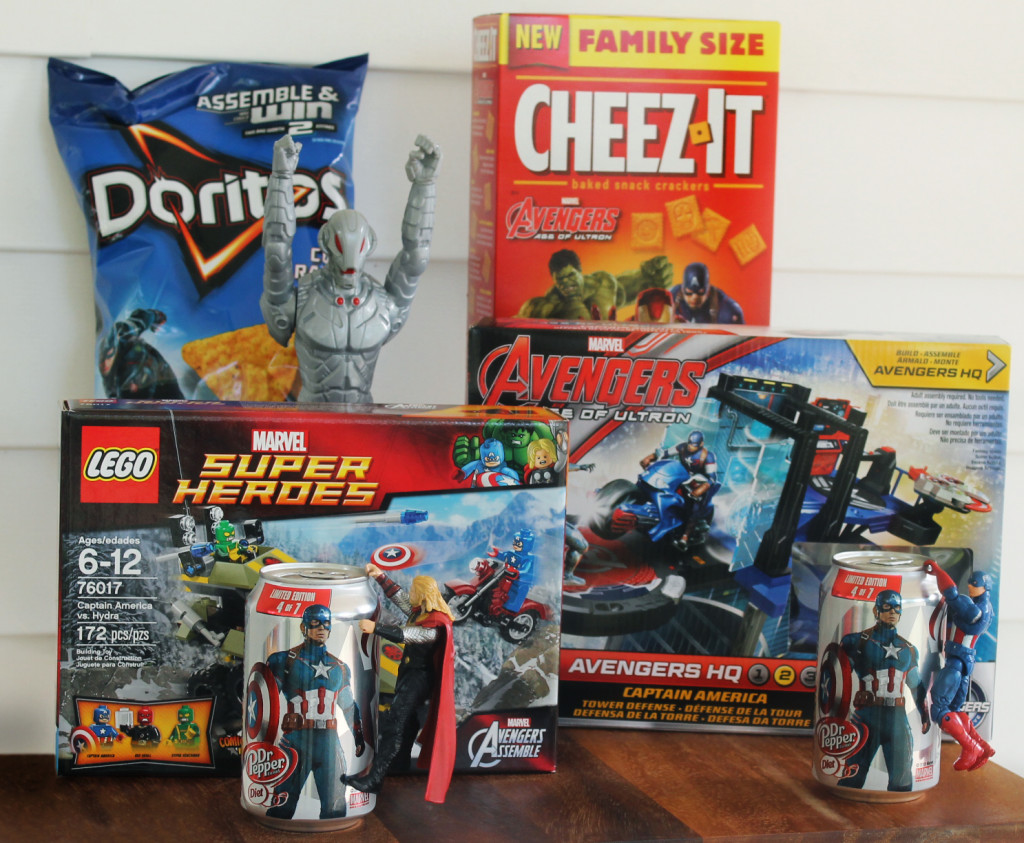 Back home the fun continued while the kids played with their new toys, ok so maybe not just the kids but I had a good excuse: I had to take some pictures and the Avengers action figures and Lego people wanted to join in so I let Ultron and Hydra have some fun stealing some Cheez-Its and even some Doritos while Captain America chased the bad guys to get them back.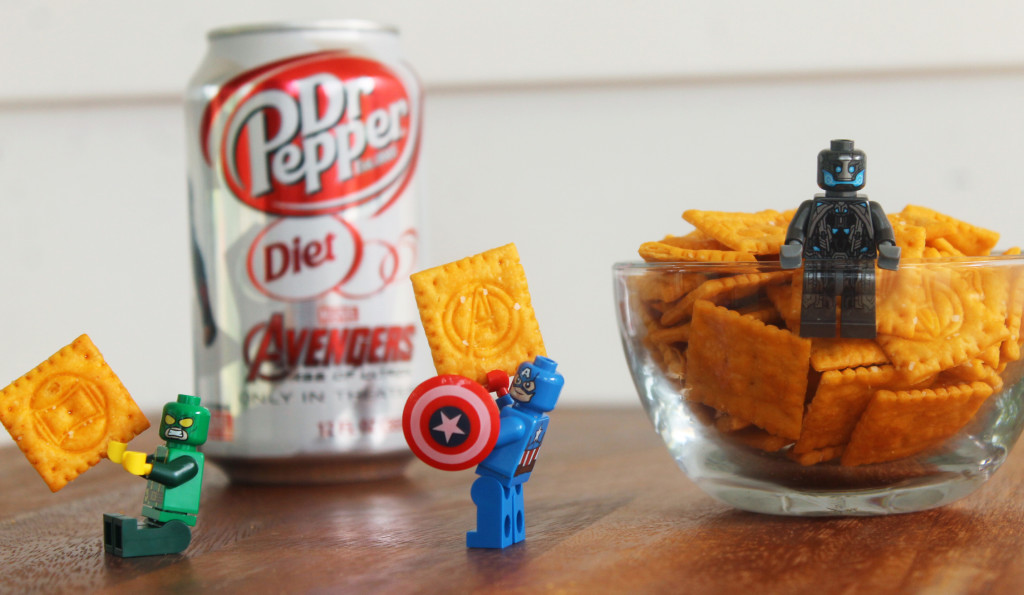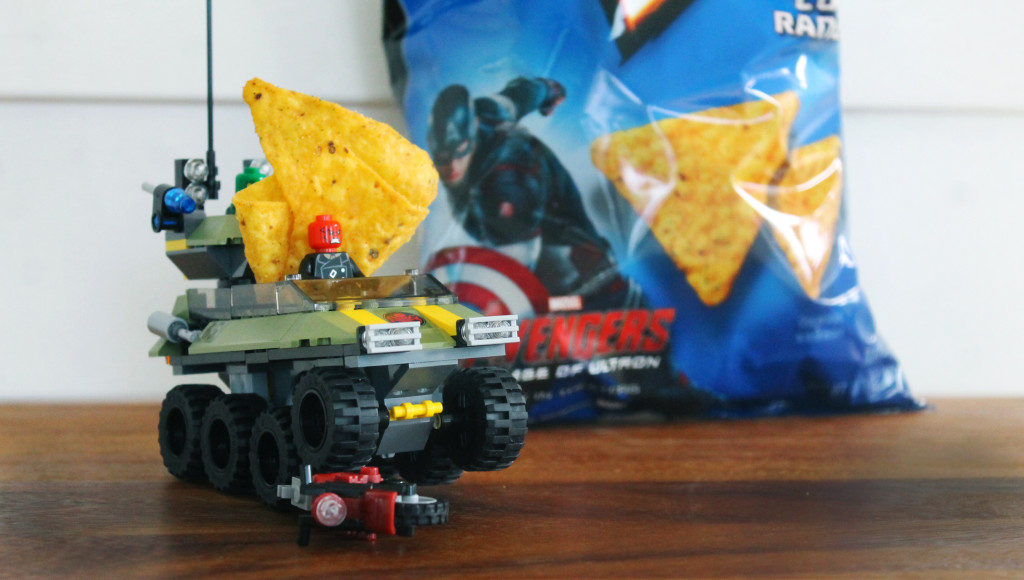 In our home everyone has a favorite superhero.  Which Avengers character is your favorite, and why? I'd love to know!
Latest posts by Cesar Diaz
(see all)