Elotes Mexicanos are the perfect Cinco de Mayo party food! Mexican elotes are grilled corn cobs covered with buttery Mexican crema and mayonnaise. Then you topped them off with fresh cilantro, lime juice, and delicious Cotija cheese. These Mexican street corns taste like a fancy Mexican dish, but they are so easy to make. Here you will find an authentic elotes recipe perfect for celebrating Cinco de Mayo with one of Mexico's most popular street food!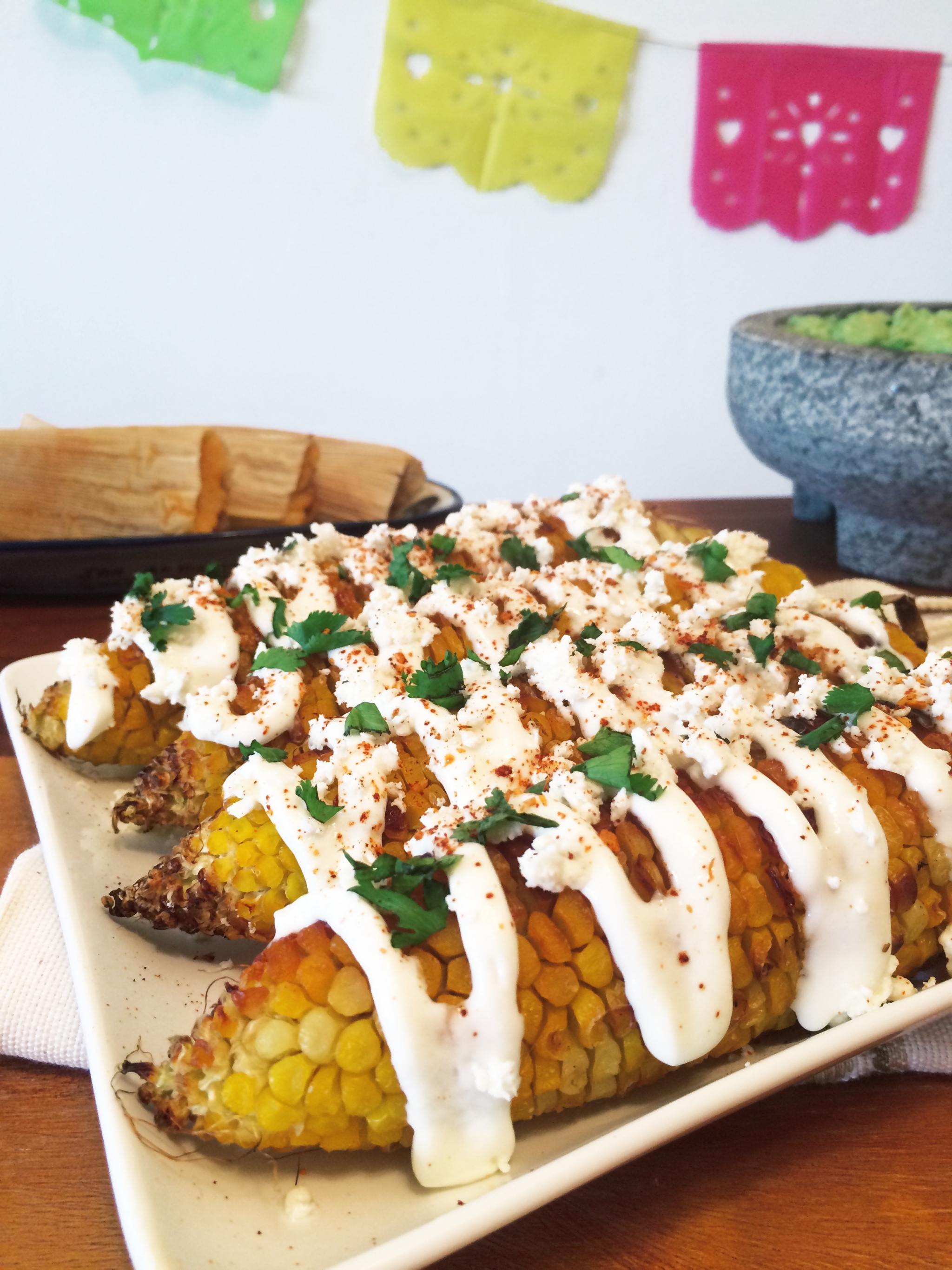 Spicy Elotes Mexicanos, The Perfect Cinco de Mayo Food
We love celebrating Cinco de Mayo and getting together with friends and family. It's certainly a great excuse to throw a Fiesta. Still, it's also an excellent opportunity to teach my kids the real meaning Of Cinco De Mayo and other Latin traditions and foods. This festive holiday has become a day which most people relate to Latinos in general.
I enjoy sharing a little bit of my Latino culture with others, cooking time-honored recipes that remind me of homemade traditional Mexican dishes. These spicy Elotes Mexicanos are the perfect Cinco de Mayo recipes and easy to make! And the best part is that I can enjoy this Mexican corn dish with my family without spending hours in the kitchen!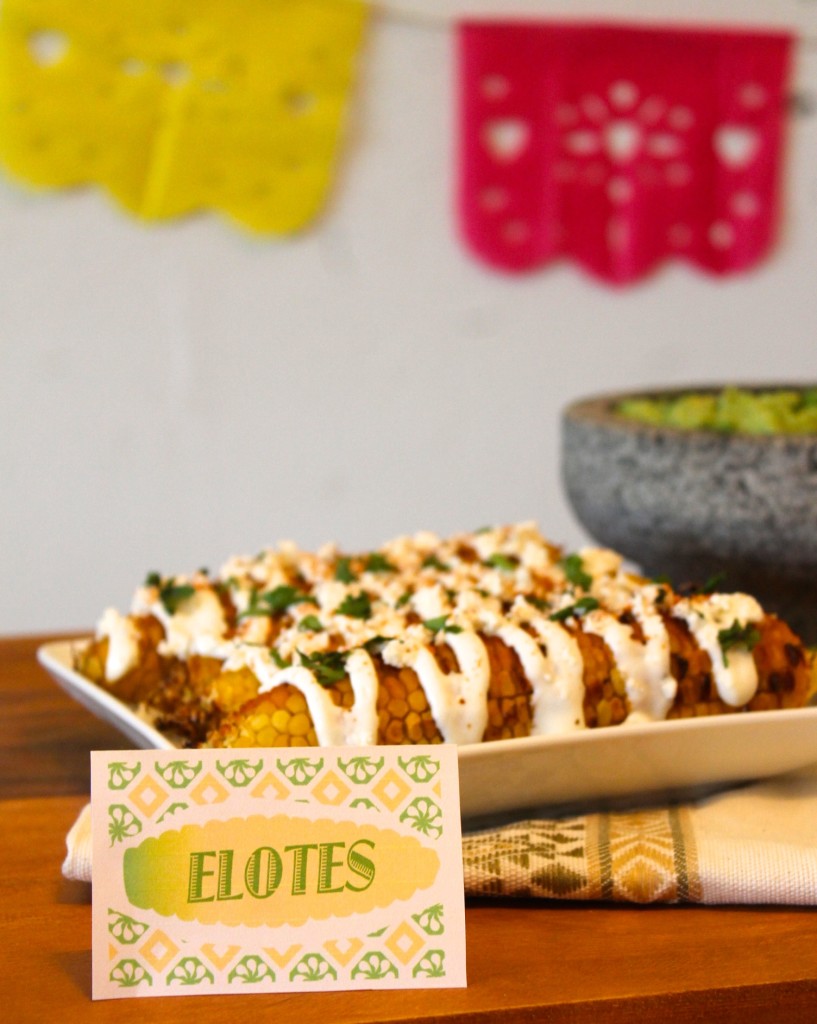 What is Cinco de Mayo?
Cinco de Mayo (Fifth of May in Spanish) is not Mexico's Independence Day, as people might assume. Instead, it commemorates the Mexican Army of 4,500 men's victory over the 6,500 French armies at the Battle of Puebla in 1862. In Mexico, it is not celebrated nationally but only in Puebla.
In the 1960s and 1970s, civil rights Chicanos related the Battle of Puebla to their quest for respect in the United States. They publicized it as a popular holiday, gaining momentum. However, most people don't know about the real meaning of this holiday and why it has become so popular. Nowadays, it is mainly used as an excuse to party and wear sombreros.
Delicious Traditional Cinco de Mayo food That Will Wow Your Guests
We invited friends over to celebrate Cinco de Mayo. I wanted to share traditional Mexican food without spending hours preparing them. So my wife helped me cook a batch of her famous Mexican pulled pork taquitos. They are just like the Flautas my mom used to make back home; actually, she still makes them all the time!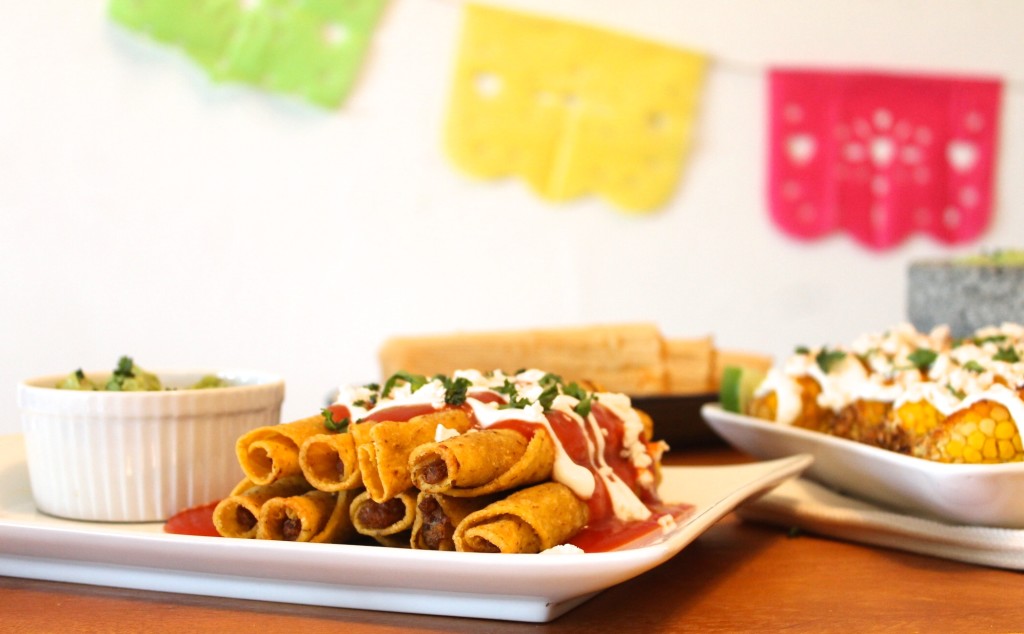 I made these delicious elotes Mexicanos (Mexican street corn) and a pitcher of refreshing margaritas that everybody loves. Plus, I made a quick run to our local Latino market and got savory tamales, frijoles volteados (refried beans), and watermelon aguas frescas (refreshing fruit drinks).
For decorations, I used Papel Picado garlands and beautiful textiles we bought on our last trip to Guatemala. I wanted to avoid the stereotypical sombreros, Sarapes, and piñatas. We tried to bring authentic Mexican culture into our little get-together. In addition, we made colorful Cinco de Mayo crafts with the kids to decorate our home and welcome our guests in true Mexican Fiesta style.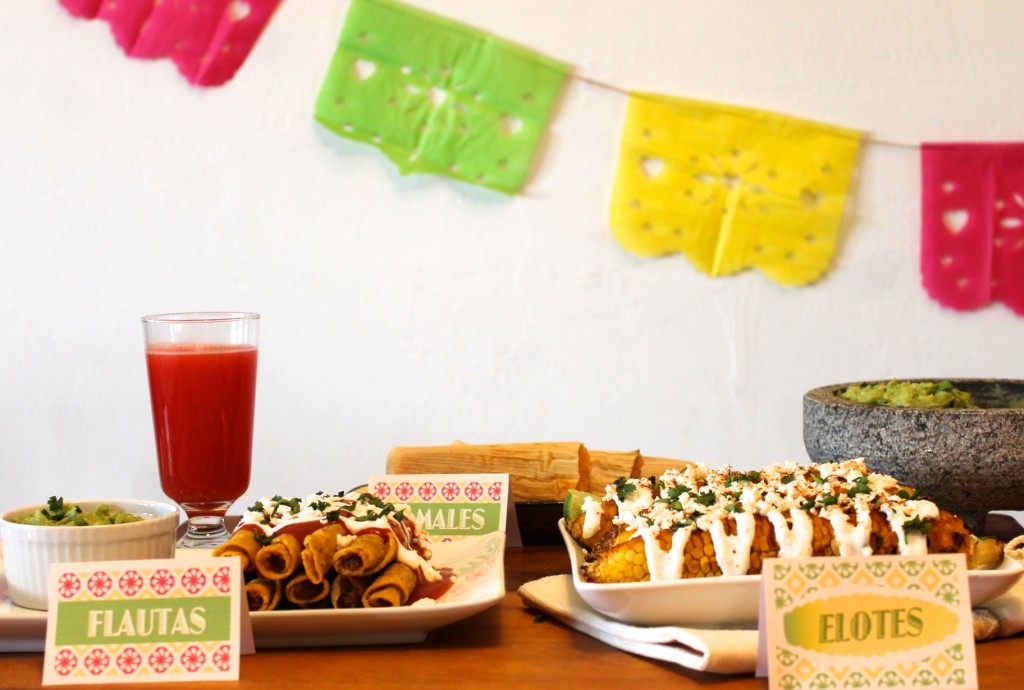 What Are the Ingredients for Mexican Elotes?
Elotes Mexicanos (also known as Mexican elotes, elotes locos, or Mexican street corns) is a traditional Mexican dish overflowing with flavors. The main ingredient is grilled ears of corn, brushed with butter, and topped with rich Mexican crema and mayonnaise.
But wait, we are not done! Then, you roll it in crumbly cotija cheese and sprinkle fresh cilantro, salt, and chipotle chile. And to finish it off, a squeeze of lime juice gives this delicious Mexican street food the perfect acidic touch!
How to Make Authentic Elotes Mexicanos
Remove the husks from the corn cobs. Grill corn until lightly charred and remove from heat.
Brush melted butter on the ears of corn.
Mix mayonnaise and Mexican crema and spread the mixture over corn.
Roll each corn on the cob in the cotija cheese, and top with fresh cilantro.
Sprinkle with the salt, ground chile, and lime juice to taste.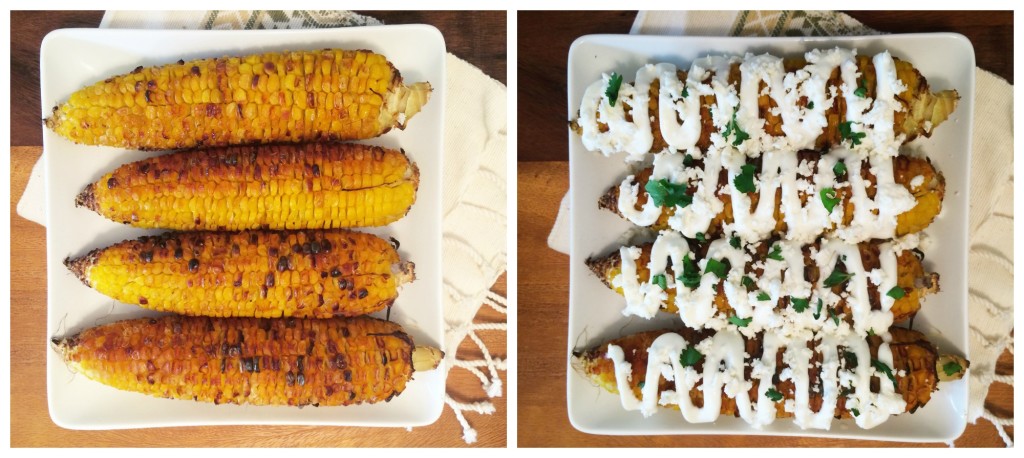 Tips for making the Best Elotes Mexicanos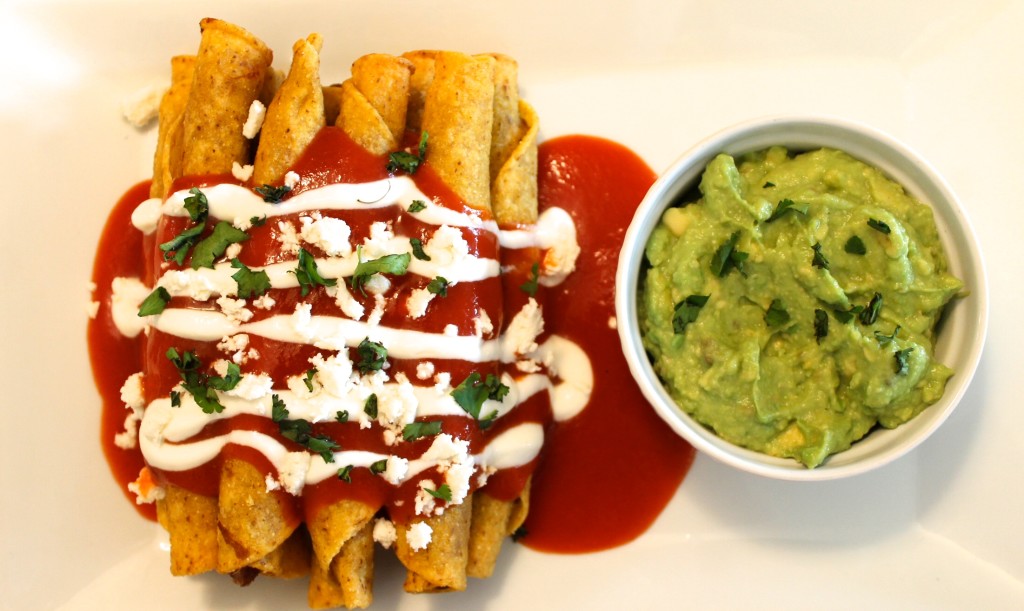 How Long Can You Keep Elotes?
It is best if you serve this traditional Cinco de Mayo food right away while still warm. The corn retains its smokey taste while soaking in all flavors from the toppings. But don't add the toppings until you are ready to eat! This way, when it is time to store any leftover corn, they are not dripping with creamy seasonings.
If you have leftover elotes, you should refrigerate them after 2 hours to let them cool down. Then, place the leftover corn cobs in an airtight container and cover them with foil wrap. Store them in the fridge for three to five days.
Can You Reheat Mexican Elotes?
Yes, you can reheat elotes in the microwave covered with a damp paper towel. You can also roast them in the oven for a couple of minutes. Plus, you can use any leftovers on other Cinco de Mayo recipes! For example, remove the kernels from the cobs and make your favorite Mexican corn salad or use them as toppings for tacos!
Other Cinco de Mayo Recipes You'll Love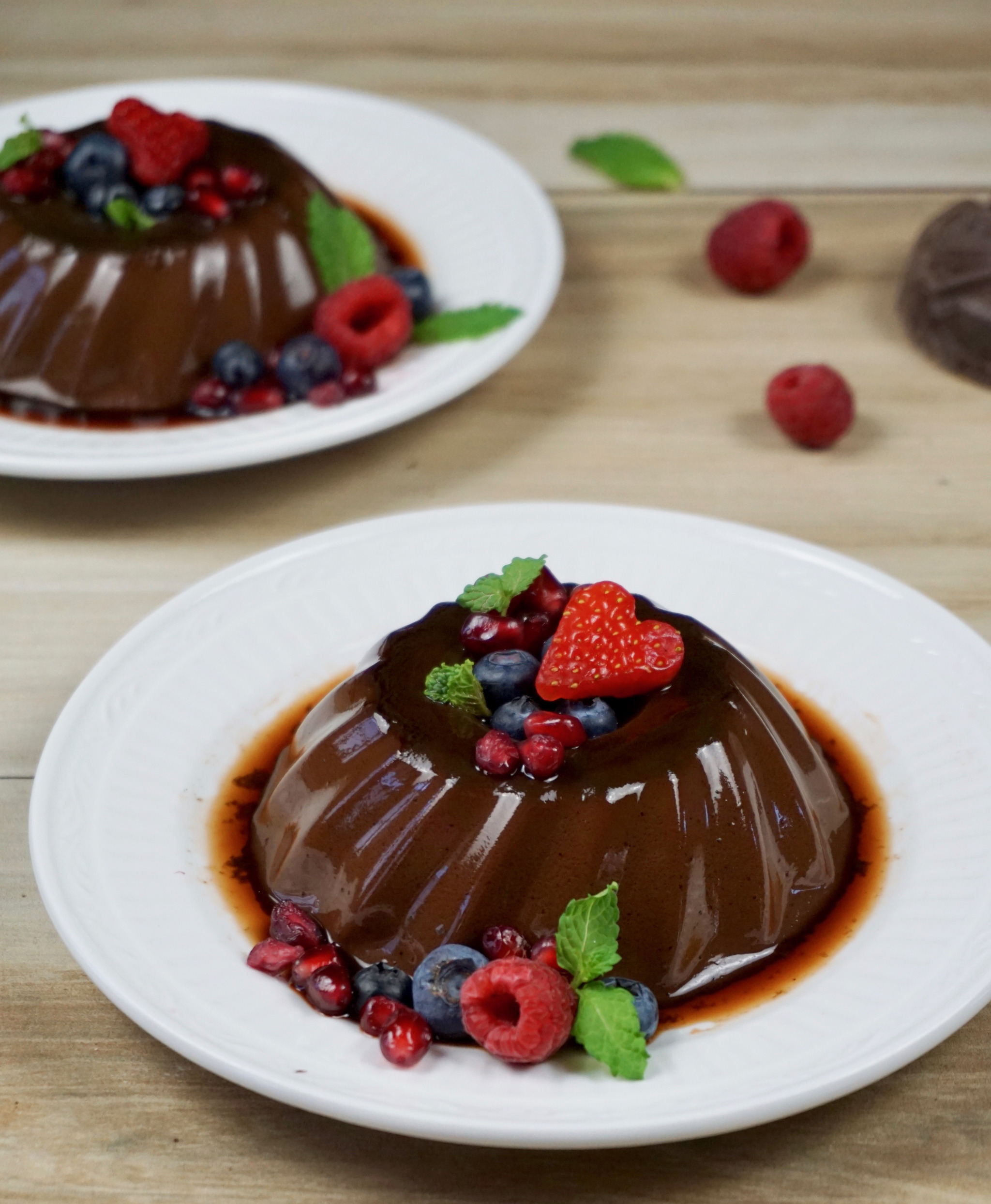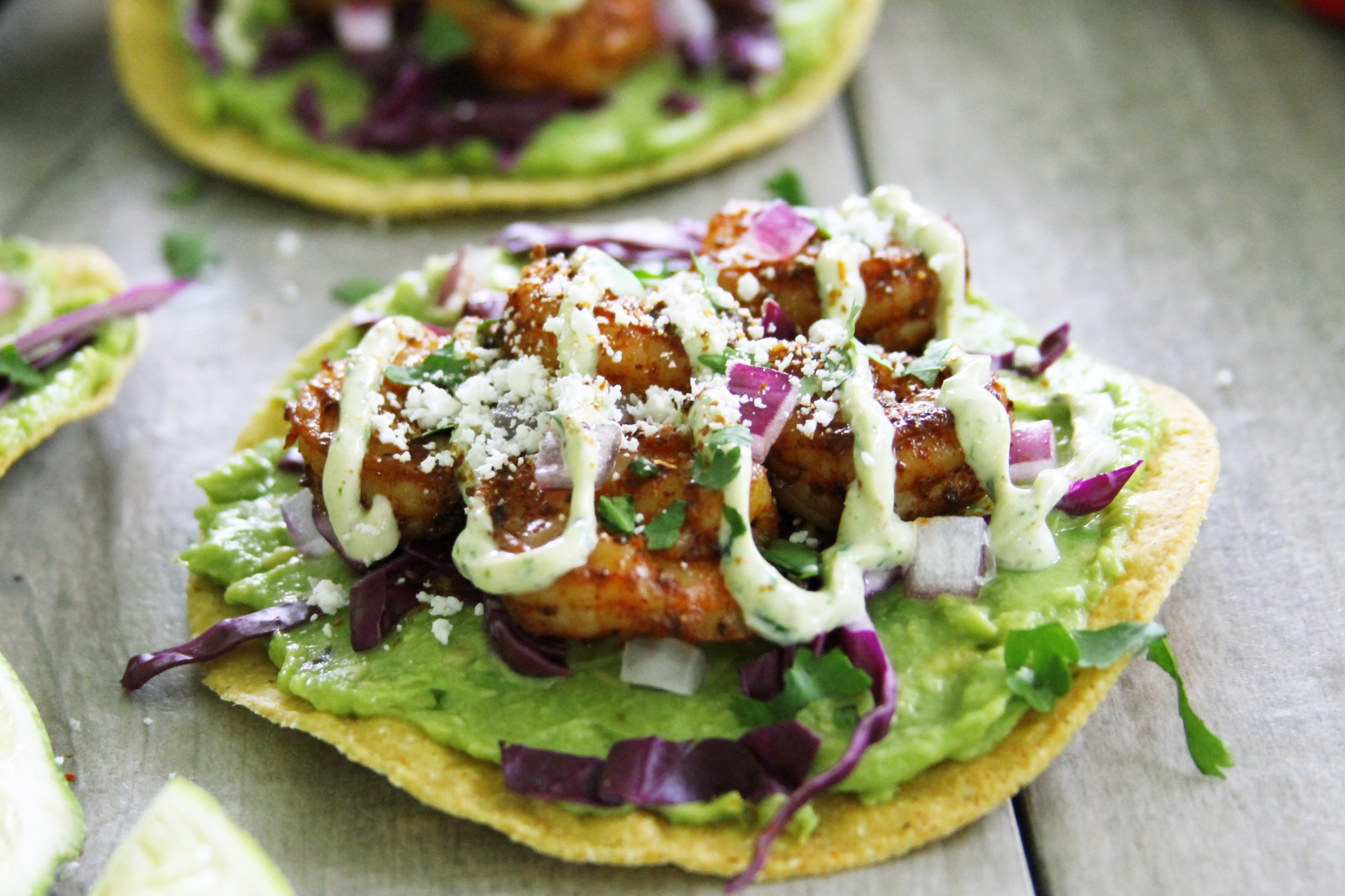 I am a huge fan of corn and its versatility. You can grill it, make a delicious salad, or even bread! But when I want a more flavorful dish to impress my guests, elotes Mexicanos are my go-to food for Cinco de Mayo celebrations or summer barbecues. This recipe for elotes is always a hit, packed with a smokey taste, a creamy kick, and the right amount of sweetness! So, fire up the grill and enjoy these delicious Mexican elotes that will make you giddy all over!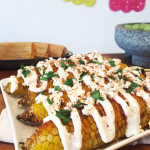 Spicy Elotes Mexicanos
Ingredients
4

ears of  corn

2

tablespoons

of butter

(melted)

2

tablespoons

of mayonnaise

2

tablespoons

of Mexican crema

4

tablespoons

of Cotija cheese

dried ground chipotle or piquín chile

1

tablespoon

of chopped cilantro

1

lime wedge

Salt to taste
Instructions
Remove the husks from the corn cobs. Grill corn until lightly charred and remove from heat.

Brush melted butter on the ears of corn.

Mix mayonnaise and Mexican crema and spread the mixture over corn.

Roll each corn cob in the Cotija cheese, and top with fresh cilantro.

Sprinkle with the salt, ground chile, and lime juice to taste.
Recipe Notes
Total Fat: 18.1g / Saturated Fat: 7.7g / Cholesterol: 33mg / Sodium: 195mg / Total Carbohydrate: 31.3g / Fiber: 4.7g / Total Sugars: 5.8g / Protein 7.7g
2,000 calories a day is used for general nutrition advice.
Latest posts by Cesar Diaz
(see all)