Green Giant has a big surprise! They have come up with the most delicious veggie chips I have ever tasted, actually the most delicious chips period and as an added bonus they are healthy, veggie chips that are good for you.
We love chips at our house but  I stopped buying them because I only wanted healthy snack options in my pantry  so I was thrilled to get an opportunity to review the Green Giant Veggie Chips and was truly surprised at how good these chips are.  They taste great, are naturally flavored and have real veggies in them and all of it from a brand I trust and use all the time.
About Green Giant Veggie Chips
The Green Giant™ Roasted Veggie Tortilla Chips – Zesty Cheddar Flavor are just bursting with cheesy cheddar flavor.  Made with real vegetables (a combination of corn, roasted bell peppers, tomato and broccoli) they are not just great tasting but also have 17 grams of whole grain per serving (48g are recommended daily), and are naturally flavored.
The Green Giant™ Multigrain Sweet Potato Chips – Sea Salt Flavor are the a great combination of sweet and salty flavor. Made with real sweet potatoes they have 14 grams of whole grain. Plus, with only 6g of fat per 28g serving the have 40 percent less fat than regular potato chips (10g per 28g serving).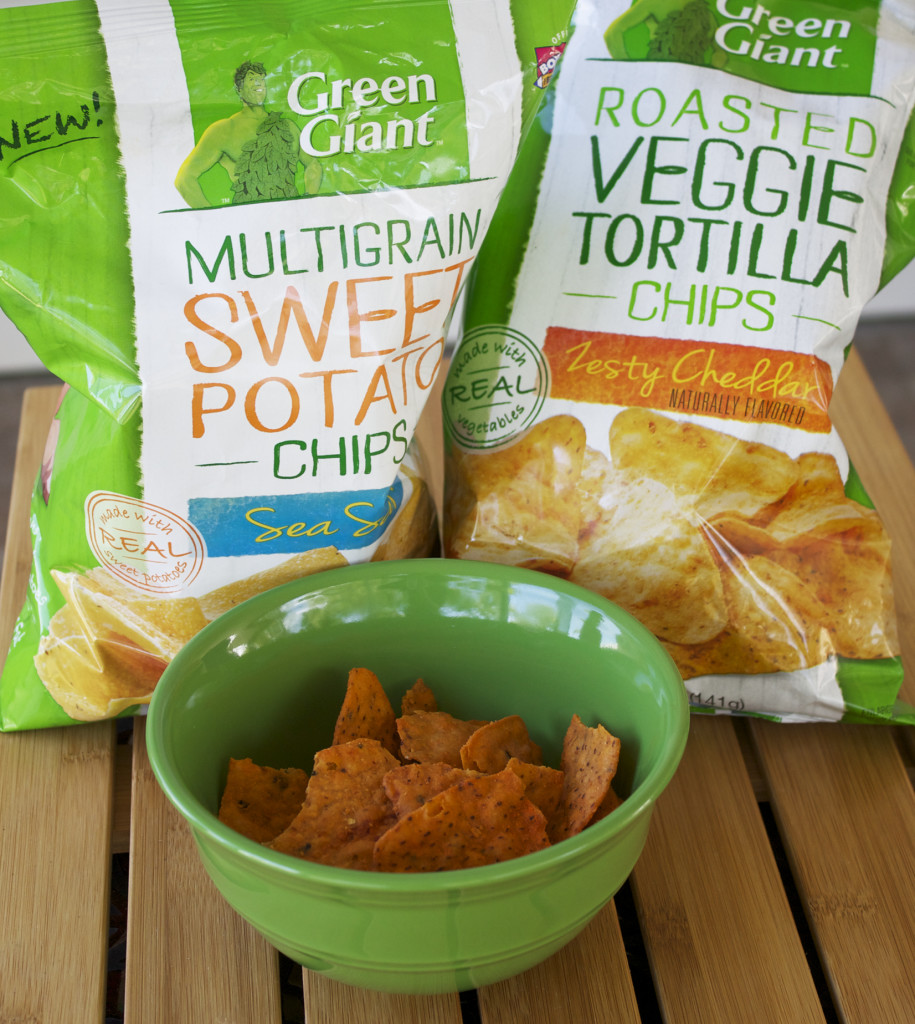 What is Your Surprise Talent?
Since the Green Giant is showing off with his surprise talent: making healthier chips with real veggies he wants to know what your surprise talent is.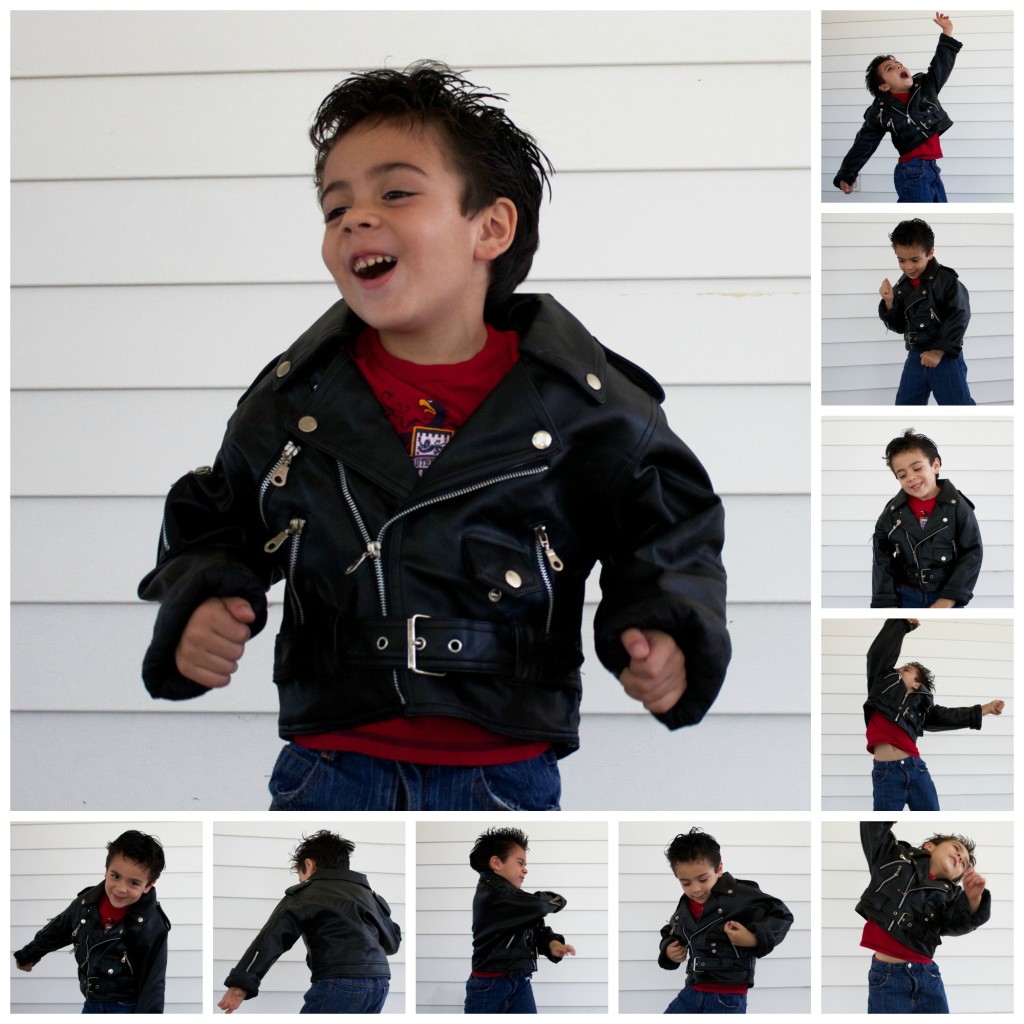 Just to get the ball rolling I'll tell you about my little man's talent: he is an awesome and super cool dancer.  Now he might not be the best 5 year old dancer out there but this is a surprise talent because even though it might be a little painful to admit it he does not get that from either of his parents.  I was more of a nerd and a book worm and my husband is a creative introvert.  When it comes to dancing not even with our Latino blood has helped much, it's like that "Latino rhythm" gene just skipped right past us.  My little man on the other hand loves music, comes up with some pretty awesome moves and can really rock a leather jacket, don't you agree?
Check out the video I uploaded on the Green Giant Facebook page of my little dancing dude. Isn't he cute… and talented. 😉

Check out some of the surprise talents the Green Giant has unearthed on this video below and you can see even more of the Giant's favorite surprise talents at the Green Giant YouTube channel. Go to the Green Giant Facebook page HERE to show theGiant your surprise talent.  You can upload your video for a chance to appear in the Green Giant's online film.
The Green Giant chips where such a hit even my cool little man who hates vegetables couldn't get enough of them.  Everyone liked them and I actually had to go and get more.  Give the Green Giant veggie chips a try and download a printable coupon HERE.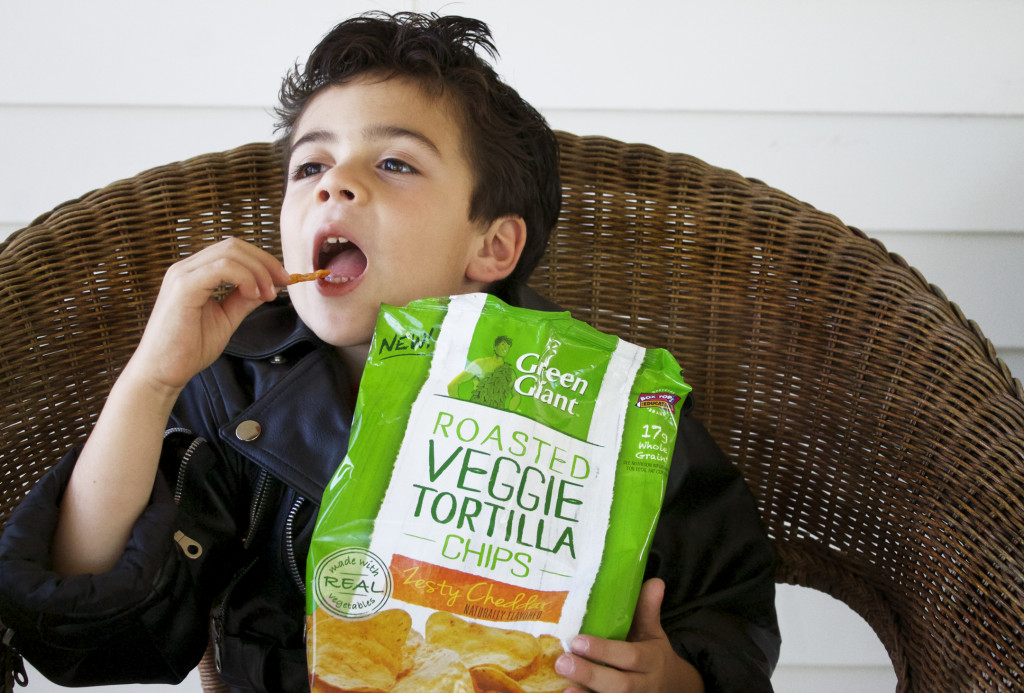 Disclosure:

Thank you to The Green Giant™ for being a sponsor. Show the Giant your surprise talent at www.facebook.com/greengiant.