When you are potty training it's wonderful to be able to get perspectives and advice from professionals as well as other mom's who have been through it already.  Thanks to Pull-Ups I was very fortunate to be able to attend a teleconference with award winning journalist and parenting expert Jeannette Kaplun and Miami based pediatrician Dr. Andres Cotton who answered some of my questions about potty training and gave me wonderful tips, insight and information that I am dyeing to share with my readers.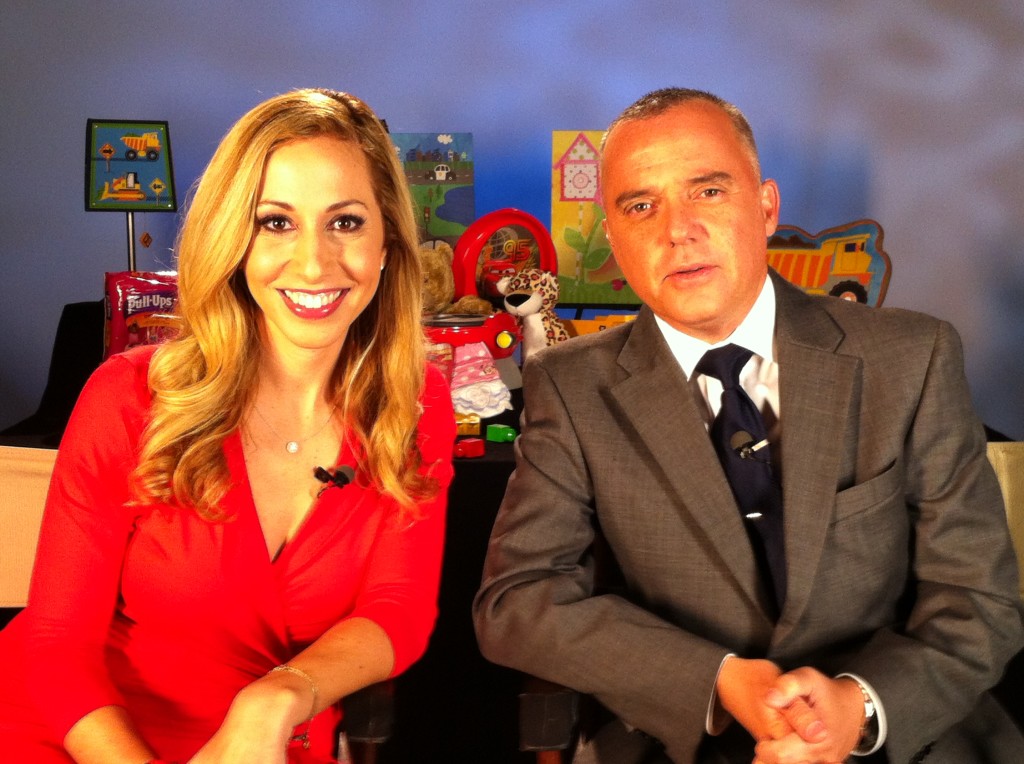 Dr. Andres Cotton has 17 years of experience as a pediatrician based in Miami where he has dedicated his career to the well-being of children, as well as providing Hispanic mothers with the right information to give the best care. Dr. Cotton is also the father of 3 children and he has teamed up with the Pull-Ups® Every Flush program to share his expertise with Hispanic moms by offering tips and advice that challenges some of the preconceived notions of potty training.
Jeannette Kaplun is an award-winning journalist and internationally recognized parenting expert, with over 17 years of experience on TV, radio, and online media and as a published author and conference speaker.  Considered one of the leading Latina bloggers in the US Jeannette won LATISM´s Best Parenting Blogger award in 2011 and in 2002 was named as one of the most influential Hispanic journalists by the Hispanic Media 100. She is cofounder and Chief Content officer for Todobebé, co-hosted the Emmy-nominated Spanish-language network TV show ¡Viva la Familia! de Todobebé  and is the author of Todobebé: Todo lo que necesitas saber para el primer año de tu bebé (Rayo, 2006).  She is also the mother of two children and has partnered with Pull-Ups
Tips From the Parenting Experts
So without further ado here is some of the great information and tips I learned from Dr. Cotton and Jeannette Kaplun.  I know this information will be extremely helpful to anyone who is going through or planning on starting the potty training process.
Before you start learn to recognize the stages of potty training.  
"At the beginning of potty training, we need to know there are different stages that makes the process longer, at times painful and there may be a point in time where you may go backwards. The first stage is when your child does not give you signs that he/she need to use the restroom. He/she maybe playing and not notice they are wet and it does not bother them. At this point you do not need to worry. The second stage is when your child will have the urge of taking off their pamper because it bothers them and they start asking for diaper change. The third stage is when they start asking to pee. You will then take them to the restroom and he/she may not be able to make it on time. The fourth stage is when they ask for the restroom and they make it on time to use the restroom. At this point they are ready and you should watch for the best time to stop using diapers. It is a long process but it depends on every child. Every child is unique and they cannot be compared to other children that were potty trained by the age of two or three. Every toddler has their norm and rules to follow as well as every family." Dr. Cotton
How to celebrate and encourage accomplishments.
"It is always good to celebrate in small ways because if you celebrate big, you will never finish celebrating …. You should reinforce every moment in a positive way. Never reinforce anything your child does wrong in a negative way. There will always be accidents in which the child will go back many times and we cannot punish them for that. Always be positive with them and move forward. Always keep them positive because it is a very had stage in a child's life." Dr. Cotton
"As as a mom, I do not recommend you to celebrate excessively. If that is the case, the child will be waiting for a big celebration every time they use the restroom. You should mark the time of celebration to reinforce in a positive way. You do not need to give them the whole toy store, instead you can sing them a song or write it down on a table. There are many ways to celebrate it." Jeannette Kaplun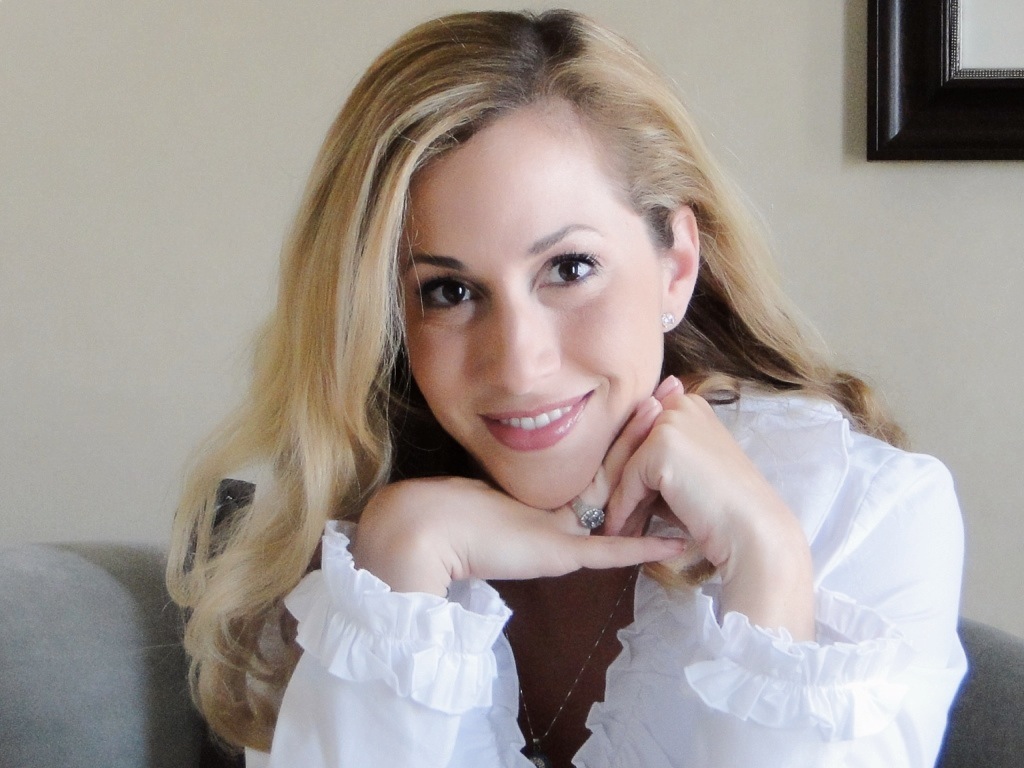 More great advice from the experts.
There is no right age to be completely potty trained by at 5 years old a child should be able to control at least his urine.
Regression in the potty training process can happen during times or stress but after the child will start advancing again.
Potty-training can be very stressful for a child so it's very important to provide a very calm and relaxing environment.
For boys there is no right o wrong way to potty train, some children will prefer to stand up while others will sit.  It depends on what the child feels comfortable and relaxed with and also has to do with modeling what they see their father do.
It's normal for older children to still wet their bed at 8-10 years old.  This has to do with maturity. Low sodium at night and less liquid, at least 3 or 4 hours before they go to sleep could benefit will help.
It's important that you do not rush into potty training but wait until your child is ready.  If they are not ready the anxiety and stress might make them constipated.  You need to wait and try again in a few months and remember to look for the signs.
Every child is unique and every child will be ready at a different age so do not compare even between siblings.
Some children crave structure and for them it is a good idea to set up a schedule and use a timer.
To teach a child how to wipe it's easier to use flushable wipes. For girls always remember to tech them to clean from front to back. Also, remember to nicely fold the toilet paper. Many children crumple up the paper and that brings in a lot of bacteria.
When dealing with public restrooms try to avoid them, especially with girls. You can bring with you a foldable potty seat, disposable wipes and a lot of antibacterial and above all try to avoid contact with the toilet seat.
Patience, knowledge, consistency and communication with all involved in potty training are the keys to success.
Involve your children in the process. Take them to pick out their big-boy/ big-girl underwear.
Mom and Dad must work together as a team to bring consistency.
When potty training remember that each child is different and what worked for one child might not work for another. Be flexible.
Maintaining a positive association with the potty is a crucial component of potty training. Kids will absorb what parents reflect!
Use Resources: Download helpful tools and resources such as the Pull-Ups Big Kid App which helps parents with potty training.
Get Everyone Involved
You know the saying "it takes a village to raise a child", well this is especially true when it comes to potty training.  It's really important to involve your family, friends and anyone else who spends time with your child (like his nanny or the people who take care of him at the daycare) in the potty training process.  Share tips, information and educate them about training pants and how to use them effectively as a tool to help make the potty training a fun and smooth transition into big kid underwear.  Every child is unique and learns at a different pace to even if la abuela has been through this with her own kids or other grandchildren every child id different. Share with your family what works for your child and the fun rituals and everyday celebrations that make sticking with the process easier.
About Pull-Ups Every Flush
Pull-Ups brand believes that every try deserves a little celebration and that is why they created Every Flush. Moms can Visit the Pull-Ups website where parents can customize a digital celebration as a reward for successful flushes and learn more about all of the Pull-Ups Every Flush tools.  Visit facebook.com/pullups to learn more about Pull-Ups products and check out their video on YouTube HERE.
Parents can also download the free Big Kid App and enable an interactive 3D experience for their child as a reward for Big Kid success when they scan specially marked packages of Pull-Ups brand training pants with their Android or iOS mobile device.   With the Big Kid App you can download helpful resources and tools like the Big Kid Calendar, customize celebrations for each flush at the Party Room and take the Every Flush celebrations with you everywhere you go on your mobile phone.
 Disclosure: This is part of a compensated campaign with Latina Mom Bloggers and Pull Ups.  However, all opinions expressed are my own.