I noticed how much my eating habits had declined about 6 months ago when I realized I was either having a gas station hot dog and cookie for lunch or skipping lunch altogether, which would cause me to constantly steal candy from the candy jar at the front desk of my office or spend all afternoon dealing with mood swings due to hunger (think those chocolate commercials!). It was then that I had to admit to myself that I never had time to make something at home to take to the office for lunch. Unless there where leftovers handy, it was just not going to happen.
So the next time I went grocery shopping I headed to the frozen section and grabbed some frozen meals. I had not had a frozen meal in 10 or 15 years, seriously, and I still had this preconceived notion of those TV Dinners with the dehydrated vegetables and meats that looked plastic and tasted like cardboard! The first couple of weeks I bought many different brands and tried them all out.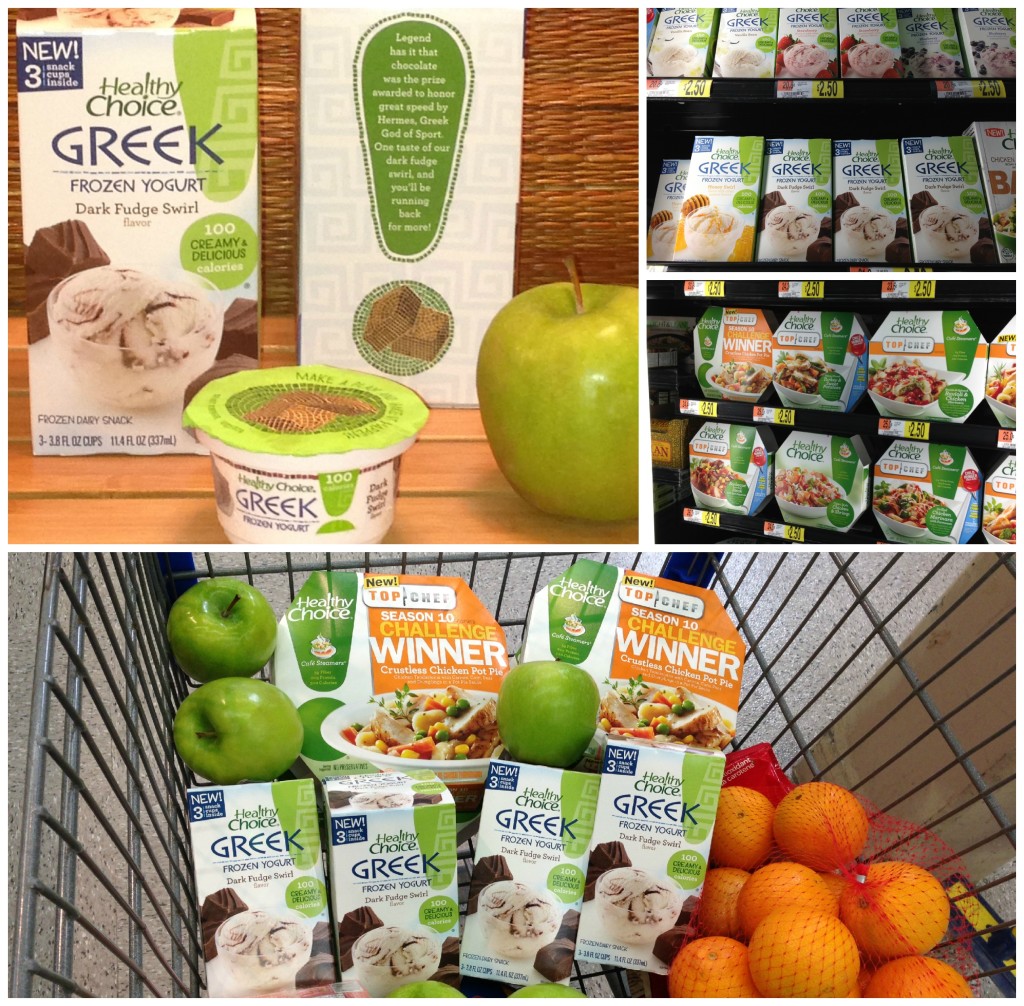 I was truly impressed with the Healthy Choice frozen meals, they where REALLY good and when I looked at the label and compared with the other ones they where REALLY good for me too! My favorite meals where the Top Chef inspired Café Steamers. I just couldn't believe how fresh and good these where. Cooked with steam that delivers just the right amount of heat without overcooking the Café Steamers taste unbelievably fresh. So it's no surprise that when I got the opportunity to try out the new Crustless Chicken Pot Pie and Greek Frozen Yogurt Dark Chocolate Swirl from Healthy Choice I jumped at the chance.  I headed to Walmart, used my $1 coupons and got enough healthy meals to stock up my freezer. You can see my whole shopping trip on my Google+ Album HERE.
When you are always on the go sometimes it's hard to make the right choices when it comes to healthy eating. I juggle my time and my attention between a part time job at an office, working with clients from home, managing two blogs and parenting two kids. Between late nights at the computer and running around grocery shopping, going to meetings or taking kids to karate and Spanish class I have very little time for cooking. On a daily basis I either skip a meal or end up eating whatever I can get my hands on, which of coarse is usually not the best choice (think leftover macaroni and cheese or drive thru junk food).
My Tips for Making Healthy Eating Choices
This year, like many of you, I made the resolution to eat healthier and so far I have improved my eating habits and have learned a lot. I would love to share some of what has worked for me:
Don't skip meals. For me that was easier said than done. To accomplish that I needed a plan: having healthy, quick and easy options in my freezer at home and at the office.
Keep healthy snacks handy. I even carry a small cooler in the car with me when I am out running errands and driving kids around town I usually include some cheese sticks, trail mix, apple, blueberries or a banana.
Look for savings. CHECK OUT THE AWESOME $1 COUPONS for Healthy Choice Café Steamers and Greek Frozen Yogurt right here on the sidebar of my blog!!
Take it step by step. You can not change all of your habits in one day, start with something small and then add something else. I started by making sure the freezer at home and the freezer at the office always had Healthy Choice frozen meals. Then I moved on to finding healthy choices to curve my sweet tooth. Healthy Choice's Greek Frozen Yogurt Dark Chocolate Swirl  is a great option and it great as a snack too.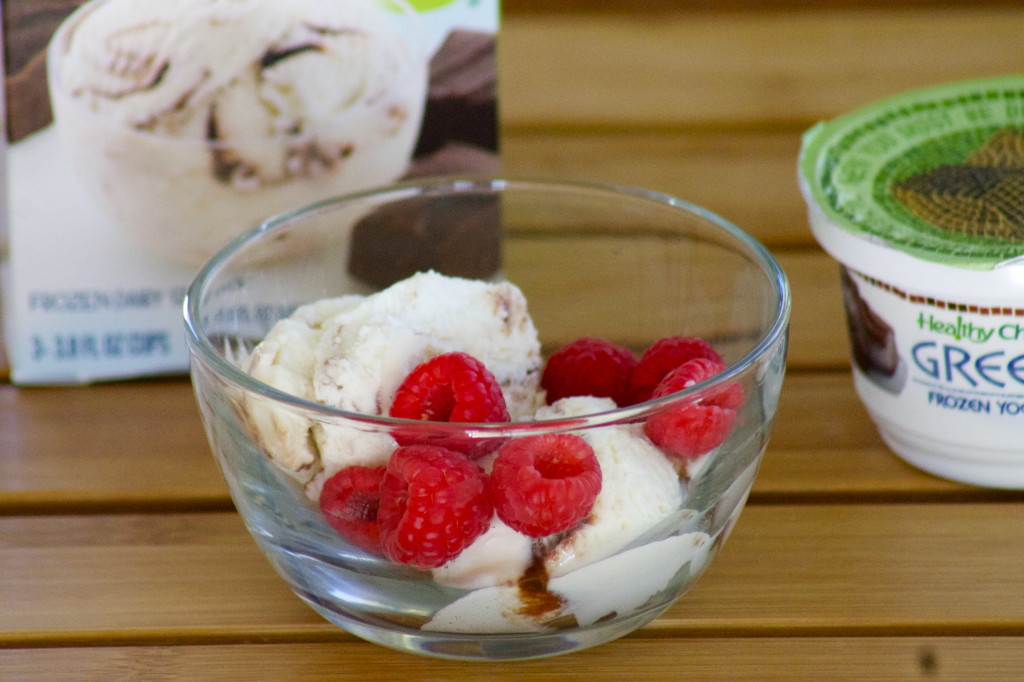 Research and make a list of healthy options and products that you like. and have it on hand for when you need to go to grocery shopping. I find that when I rush to the grocery store without a list I draw a blank and end up buying stuff I shouldn't.
Make sure that your healthy meal options include things you like and will look forward to eating. Raw broccoli might be healthy but I know I'm not going to eat it.
Include mealtimes and snack time as well as breaks into your schedule. You would think that since I work form home most of the time I have more time for meals and breaks. The truth is that because I work from home and own my own business I tend to put 200% into my work which means sometimes I look at the clock and it's already 2:30pm, my daughter is about to arrive and I have not even had lunch! I put an alarm on so that I don't miss lunch or snacks and make it a point to take a break and move away from my desk when eating.
Find out what your "dangerous" time of the day is and have solutions for it. Are you a midnight snacker? Do you skip lunch like me?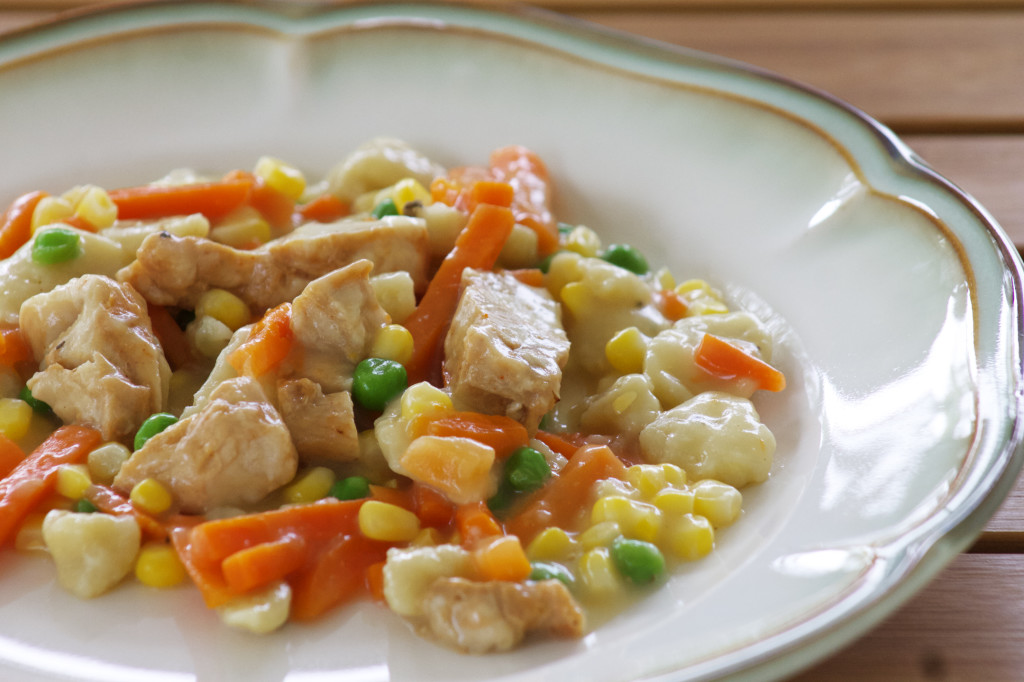 Healthy Choice Top Chef inspired Café Steamers Crustless Chicken Pot Pie
This was the perfect hearty meal. The chicken was firm and cooked just right, there was just the right amount of sauce and the flavor really reminded me of the a chicken pot pie without the carb-heavy crust portion of a traditional pot pie. I love that it even has little dumplings in it.  Get a $1 printable coupon for any Healthy Choice Café Steamers right here in the sidebar.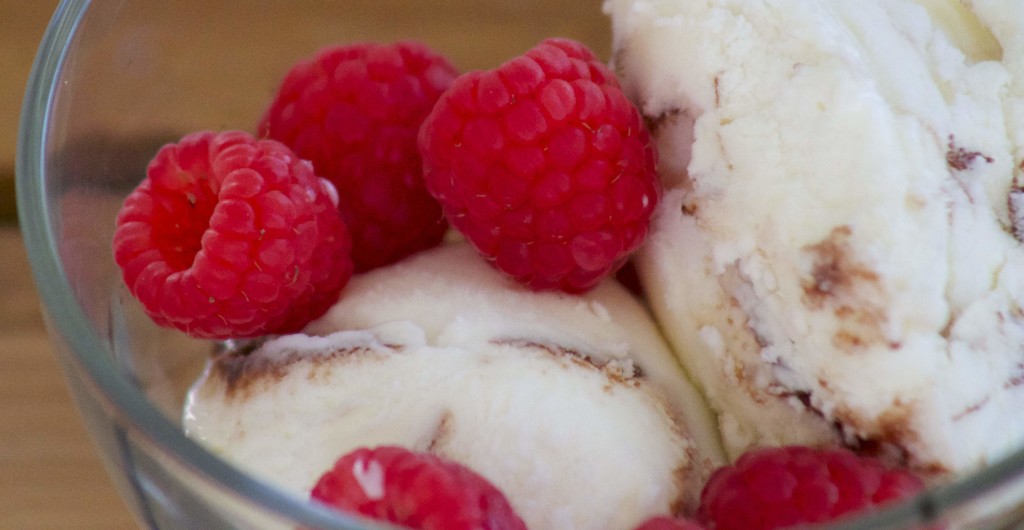 Healthy Choice Greek Frozen Yogurt Dark Chocolate Swirl

I like Greek yogurt but even if you are not a fan of Greek yogurt you should really give these a try as they taste and feel smooth and creamy, more like ice cream. The package includes 3 frozen yogurts and each one is just the perfect size for me, it might look a bit on the small side but it is quite satisfying and it will curve your desire for something sweet. With only 100 calories, 4 grams of protein and made with no artificial flavors I know this one will become a staple in our house. I just love the cute messages on cups too. I can not wait to try the other flavors. Print a coupon or two (right here on the sidebar) and give these a try.
You can visit the Healthy Choice website to learn more about their products and find great recipes. Like Healthy Choice on Facebook and follow them on twitter  @Healthy_Choice to receive the latest news on products, recipes and savings.
What are your best tips for making healthy food choices?
Disclosure:  "I am a member of the Collective Bias®  Social Fabric® Community.  This shop has been compensated as part of a social shopper insights study for Collective Bias®  and ConAgra Foods. However all opinions are my own."  #cbias #SocialFabric"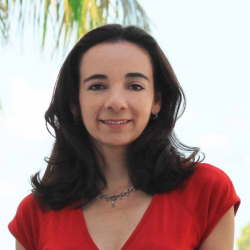 Latest posts by Paula Bendfeldt-Diaz
(see all)