Does your child dance to the beat every time you hit the play button on your favorite music player? Or perhaps he starts smiling, nodding, or giggling whenever you play a specific record? If your answer is affirmative, chances are that your kid could become an artist or a musician once they grow up.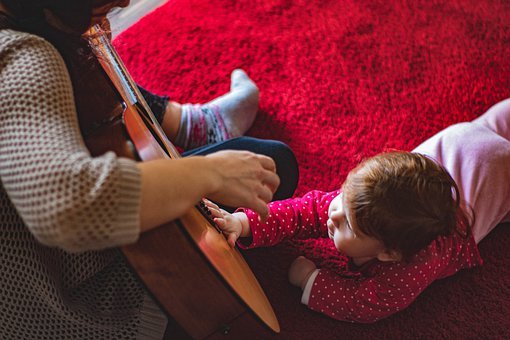 However, the only way to tell for sure is to expose them to music at an early age if you can, and there's no better way than getting him or her their favorite musical instrument. Better yet, playing a musical instrument can benefit a child's physical, academic, and social skills. But considering the vast array of options available, how do you know what instrument to pick for your kid when getting started?
Of course, you would have to consider a myriad of factors, from their age, personalities, preferences, and more. Here are some helpful tips on how to choose the right instrument for your child to start playing.
Consider Their Age
Obviously, some musical instruments are harder to learn and play compared to others. While it's easier for a four-year-old to press a piano or pluck a violin and make absurd music, they might need a few years more practice before they can master playing the guitar. The best part is that most musical instruments have a starter-kit version, often designed for kids of various ages.
Instrument Size
Moreover, most instruments are available in varying sizes, so you can pick the size that your child can best handle at their current age. Standard full-size cellos have a 76cm back length, for instance. On the other hand, some of the best cellos for beginners come in fractional sizes of ¾ all the way to 1/16, whose cello length could range between 26 to less than 16 cm. Depending on your kid's age, smaller instruments are often easier to handle.
Your Kid's Body Type
Again, not all instruments exist in "child sizes." When introducing an instrument to your kids, size is a huge factor according to Parents' Deborah Skolnik and Tamekia Reece. You need to keep your kid's general body size in mind when choosing their first instrument. Also, most wind instruments are best suited to children with large, well-developed lungs.
A child-size violin or guitar may be suitable for children with smaller hands, on the other hand. Keep in mind that children develop quickly and may require an adult-sized instrument within a year or two. However, before beginning the first set of classes, make sure to consider your body type.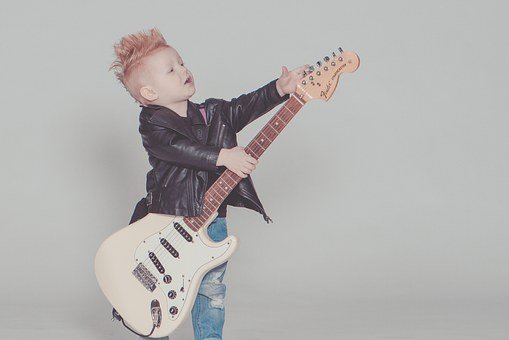 Consistency of Practice
You may also want to consider whether or not your youngster can practice on a regular basis. To progress successfully, the youngster should practice the instrument for at least 20 to 30 minutes each day on average. This is why it makes more sense to choose an instrument that your child can frequently practice at home or at school.
Consider a Music Teacher
Finding the perfect teacher or online teaching platform might just be as vital as picking the proper instrument for your youngster. Instructors may have a deep and life-long impact on young and fresh minds. A good music teacher can help identify your child's preferences, strengths, and weaknesses in music, enough to help you choose the perfect instrument for them.
Finally, there is no harm in exposing your child to a vast array of musical instruments to see what delights them most. Even at a very young age, letting a youngster test an instrument can help you make a decision on whether to take it or leave it. You never know, you could be looking at the next all-time music star in all of history!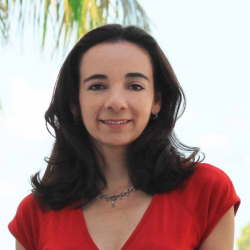 Latest posts by Paula Bendfeldt-Diaz
(see all)