Thank you Post for sponsoring this post. Post CHIPS AHOY! ® cereal has a new taste, backed by a "love it or it's free" guarantee.
Morning routines can set the mood for your entire day that is why we're sharing morning routine ideas to motivate kids to have a positive day. These ideas work for both kids and adults and adding some of these activities and things into your morning is sure to improve everyone's mood and help the start of your day be more positive and fun.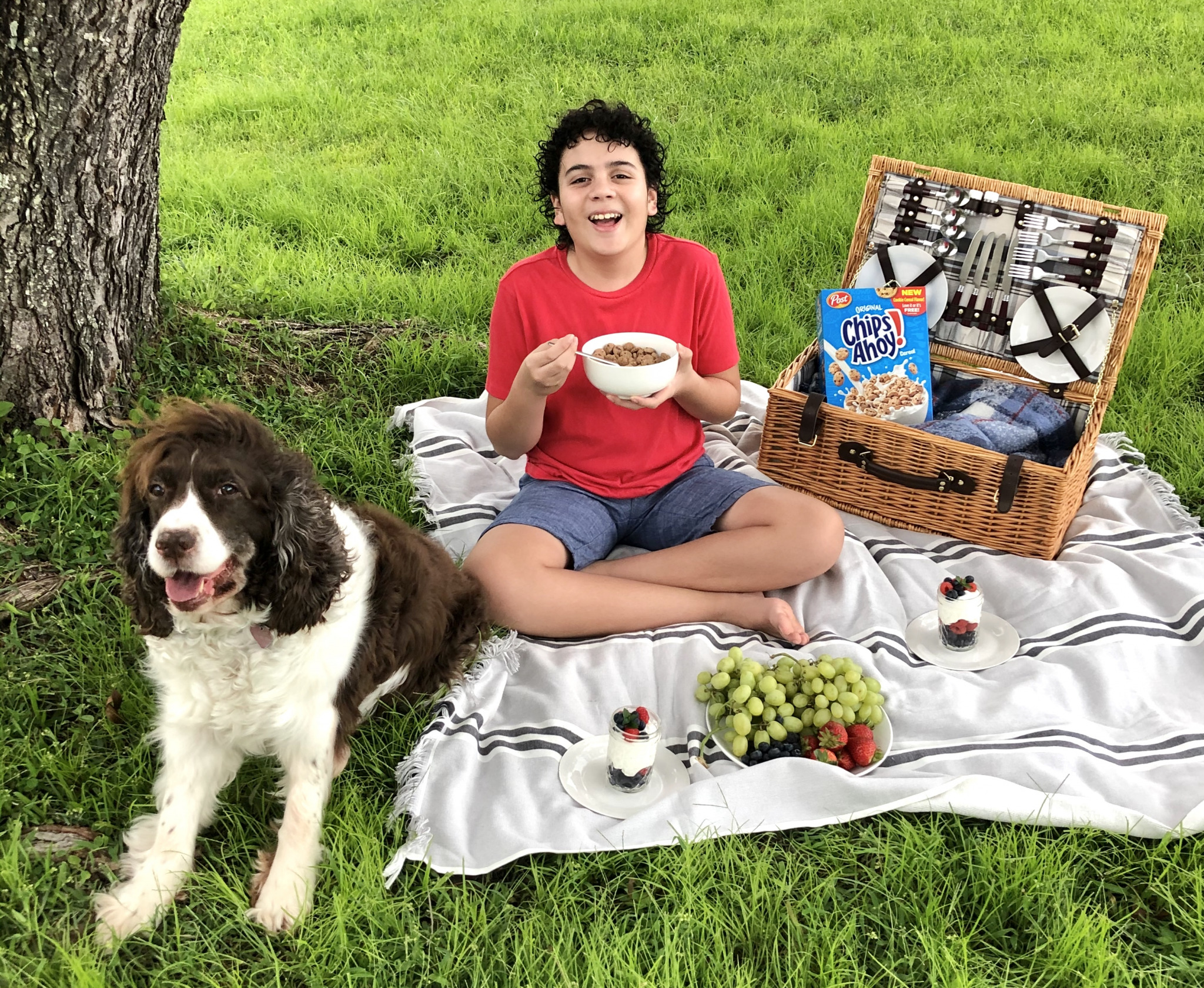 School is looking very different for our family this year with both of my kids doing distance learning from home. Being at home has lots of advantages including more time for us to wake up, have breakfast and start the school day without being so rushed. And I'm loving it!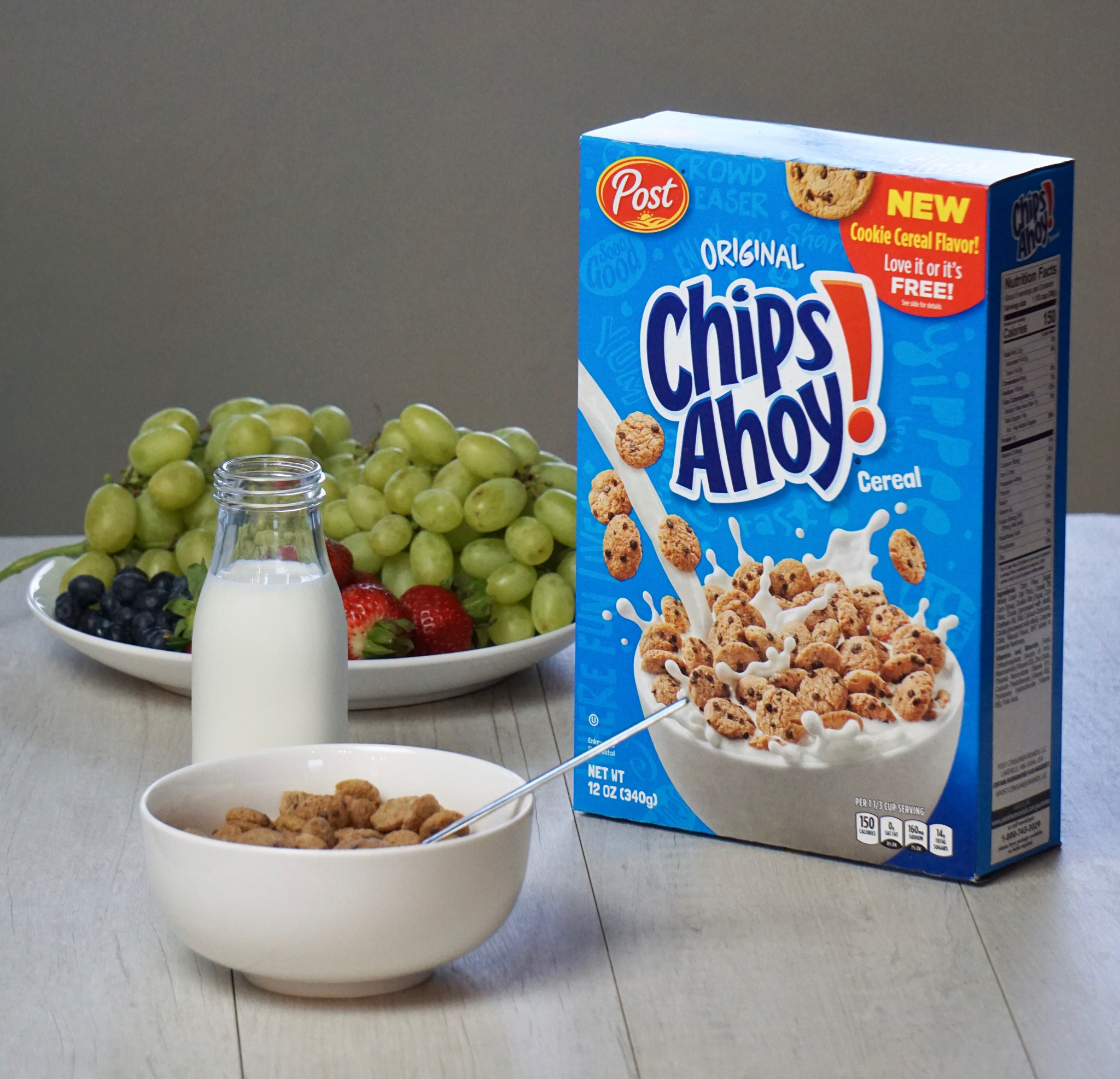 I have partnered with Post CHIPS AHOY! ® cereal to share some things we're including into our morning routine to ensure we all have a happier and more positive day!
Did you know that Post CHIPS AHOY! ® cereal is now has a new recipe that tastes even more like the cereal version of cookies? You can find them on shelves at grocery stores nationwide or visit the Post CHIPS AHOY!® cereal website for more information, including where to buy.
Morning Routine Ideas to Motivate Kids to Have a Positive Day
We have learned a lot about how to create a stress-free routine in these past few weeks. Whether the kids go back to face to face learning at school or they continue learning at home, we are excited to keep our new routine going to ensure a fun and relaxed start of the day. Here are some ideas of things you can include in your morning routine to bring some positivity and joy into your day!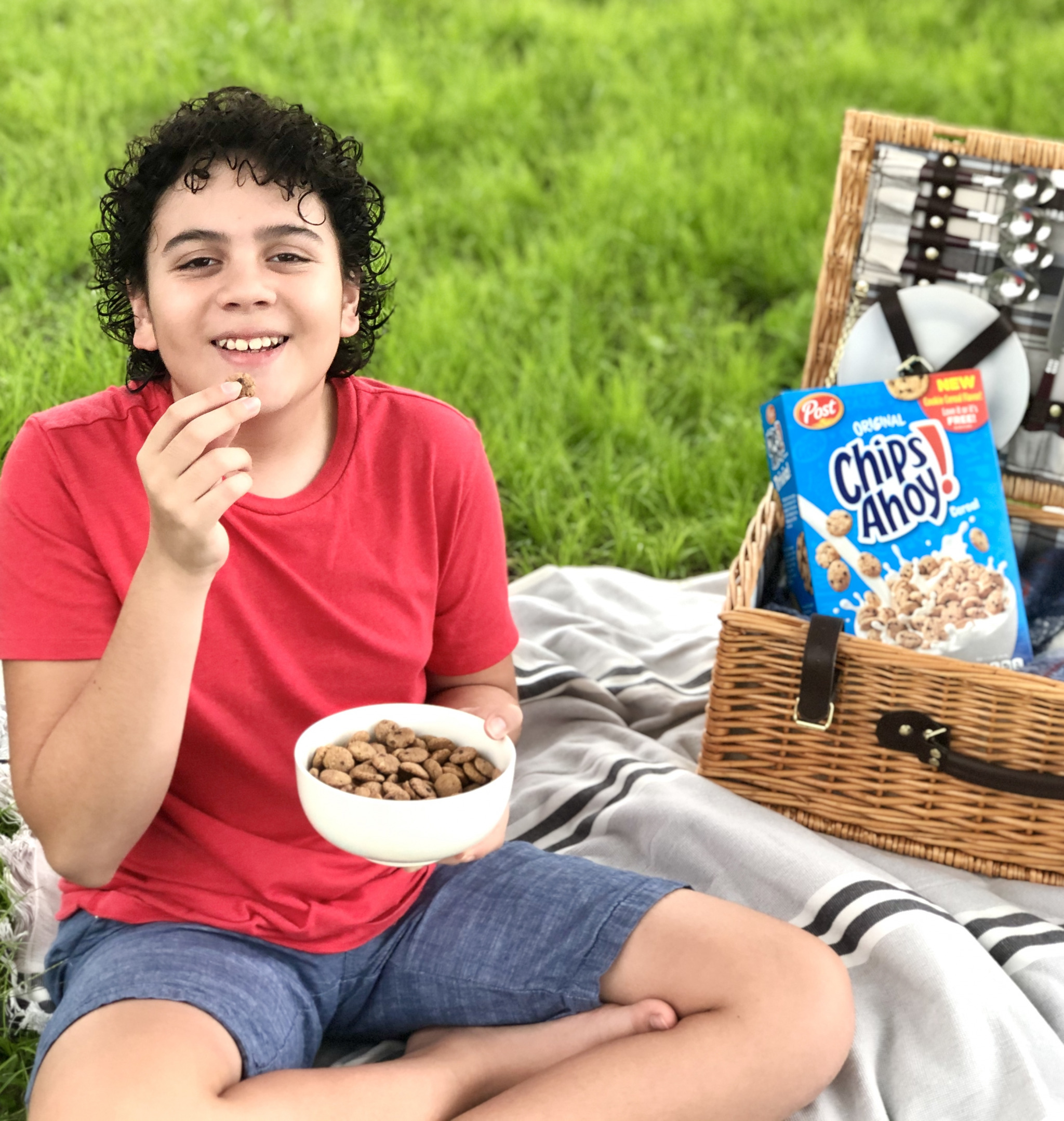 Prepare the night before
The key to reducing stress in the morning is preparing everything you can the night before. For our family that means that we have clothes ready, as well as everything we will need for school or work the night before. I also plan breakfast and lunch the night before.
Make breakfast time a fun time
Breakfast provides you with a great opportunity to set up a fun and positive mood. That is why I love to include Post CHIPS AHOY! ® cereal, along with fresh fruit and yogurt in our weekday breakfast rotation.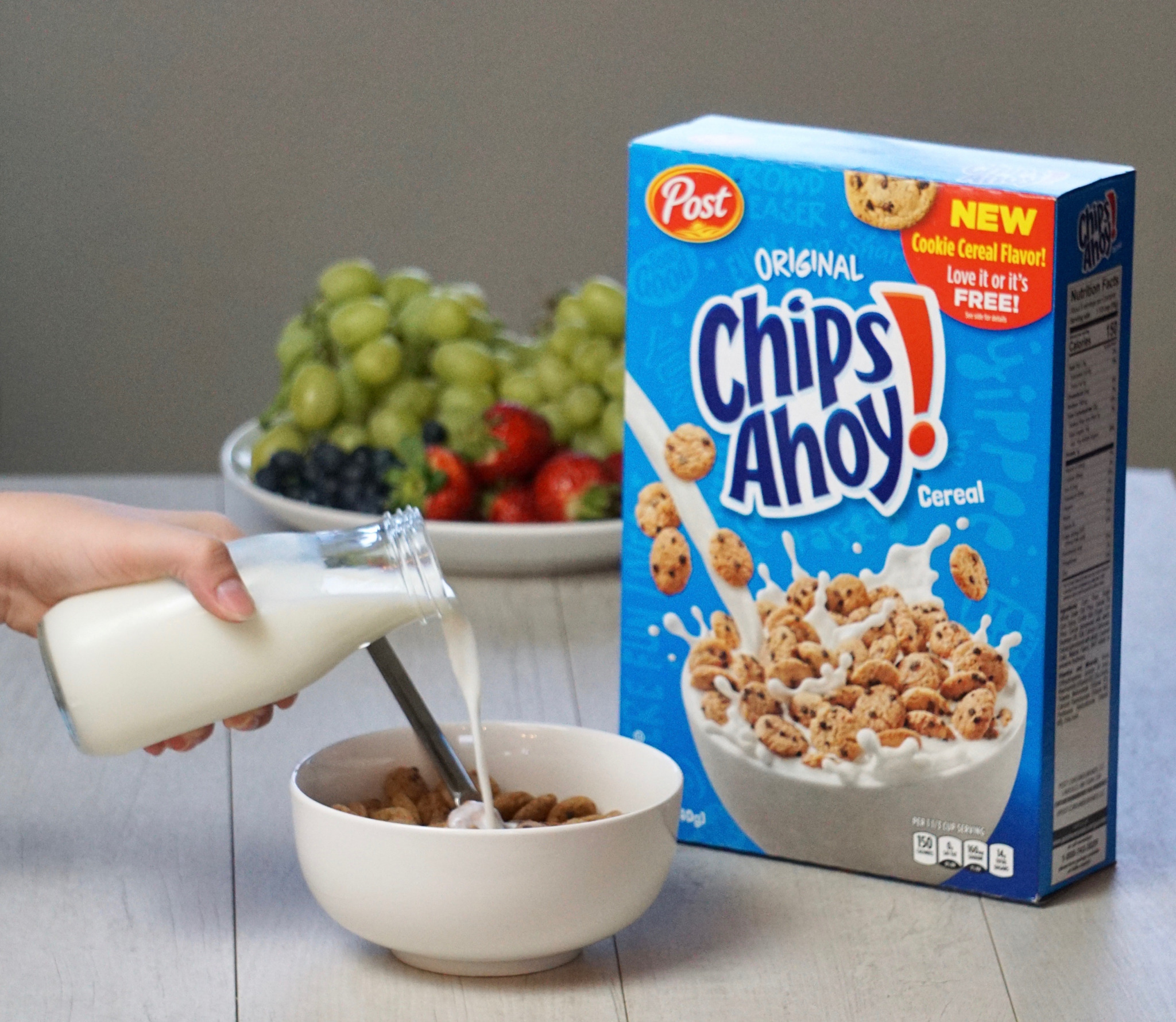 If you haven't tried it yet you're really missing out! It's a crunchy cookie-shaped cereal that puts the yummy cookie taste in your breakfast bowl. It's one of our favorite cereals and every time I serve it there's just happy faces all around.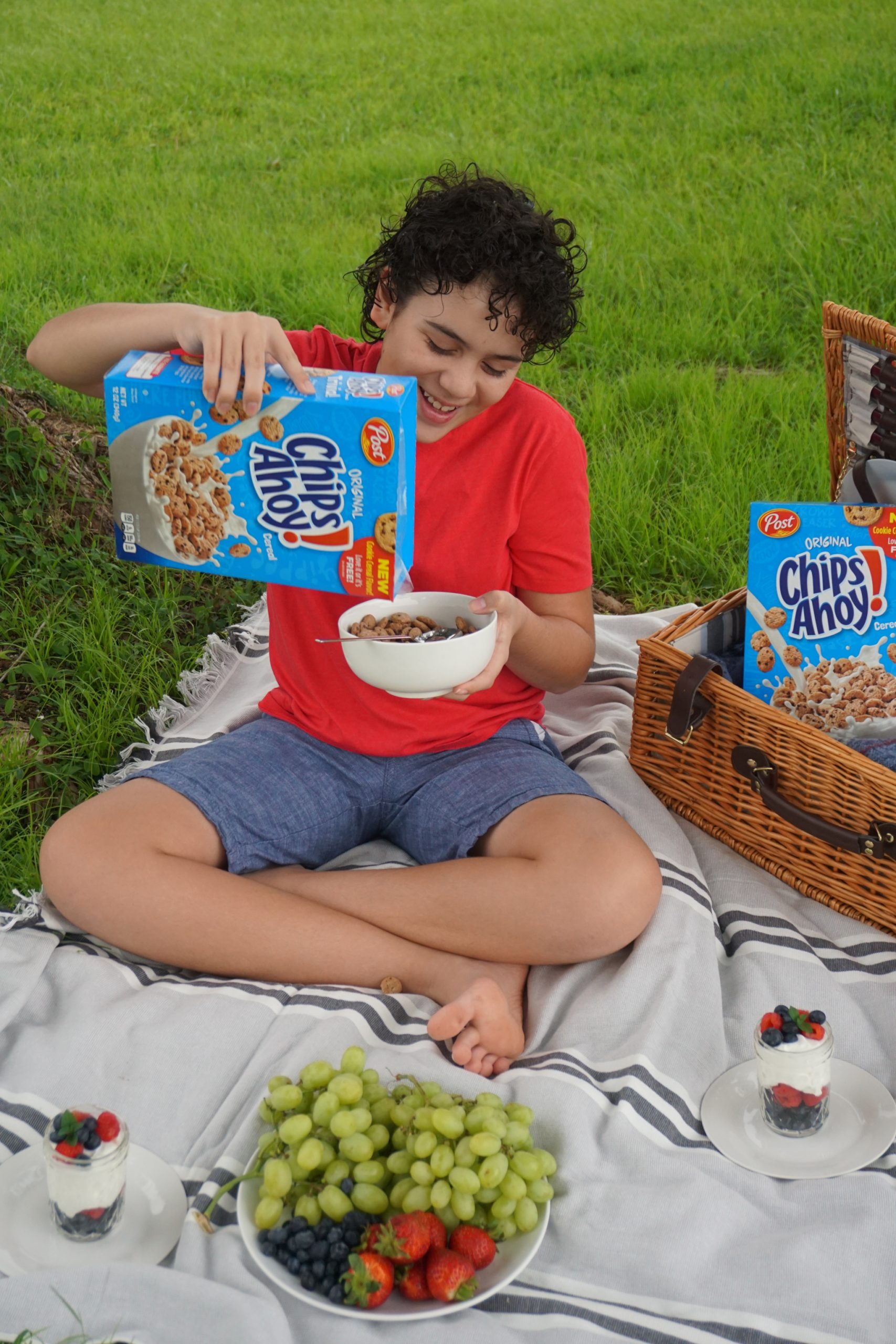 Change things up
Routines have lots of advantages but that doesn't mean you can't change things up a bit. I like to change things throughout the week and throw in a fun surprise once in a while to lighten up the mood.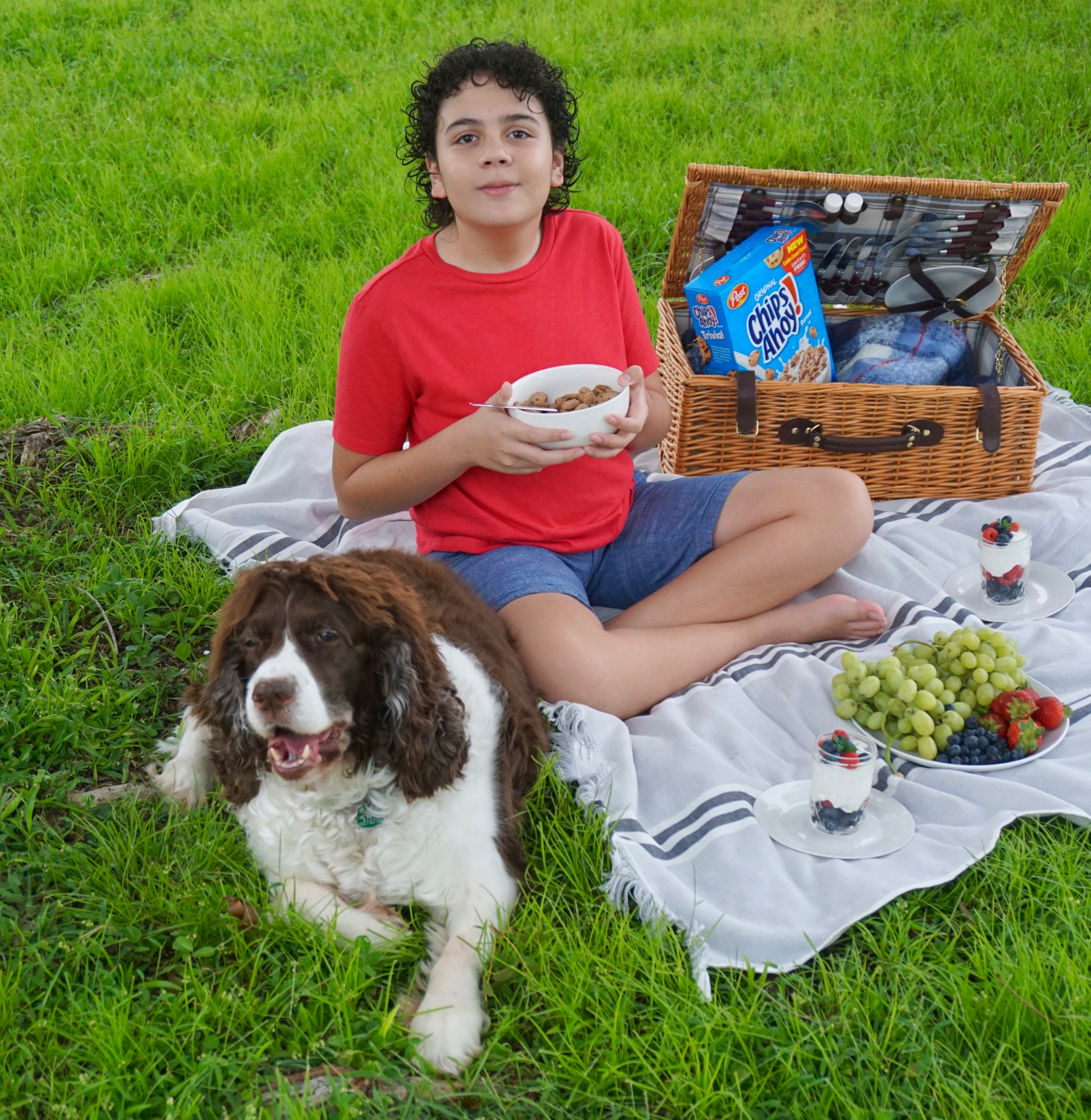 If the day is nice, having breakfast outside is a great way to start your day. Eating outdoors always makes everyone in my family feel happier. For an even more fun breakfast idea consider having a breakfast picnic in your backyard. When my kids see that I have set up a breakfast picnic outside the mood becomes so positive.
A breakfast picnic doesn't have to be complicated. I like to serve Post CHIPS AHOY! ® cereal because it is an easy and tasty breakfast option that everyone in my family loves. After a breakfast of delicious Post CHIPS AHOY!® cereal, fruit and yogurt outside in the company of our dog Sally everyone is happy and excited to start the school day!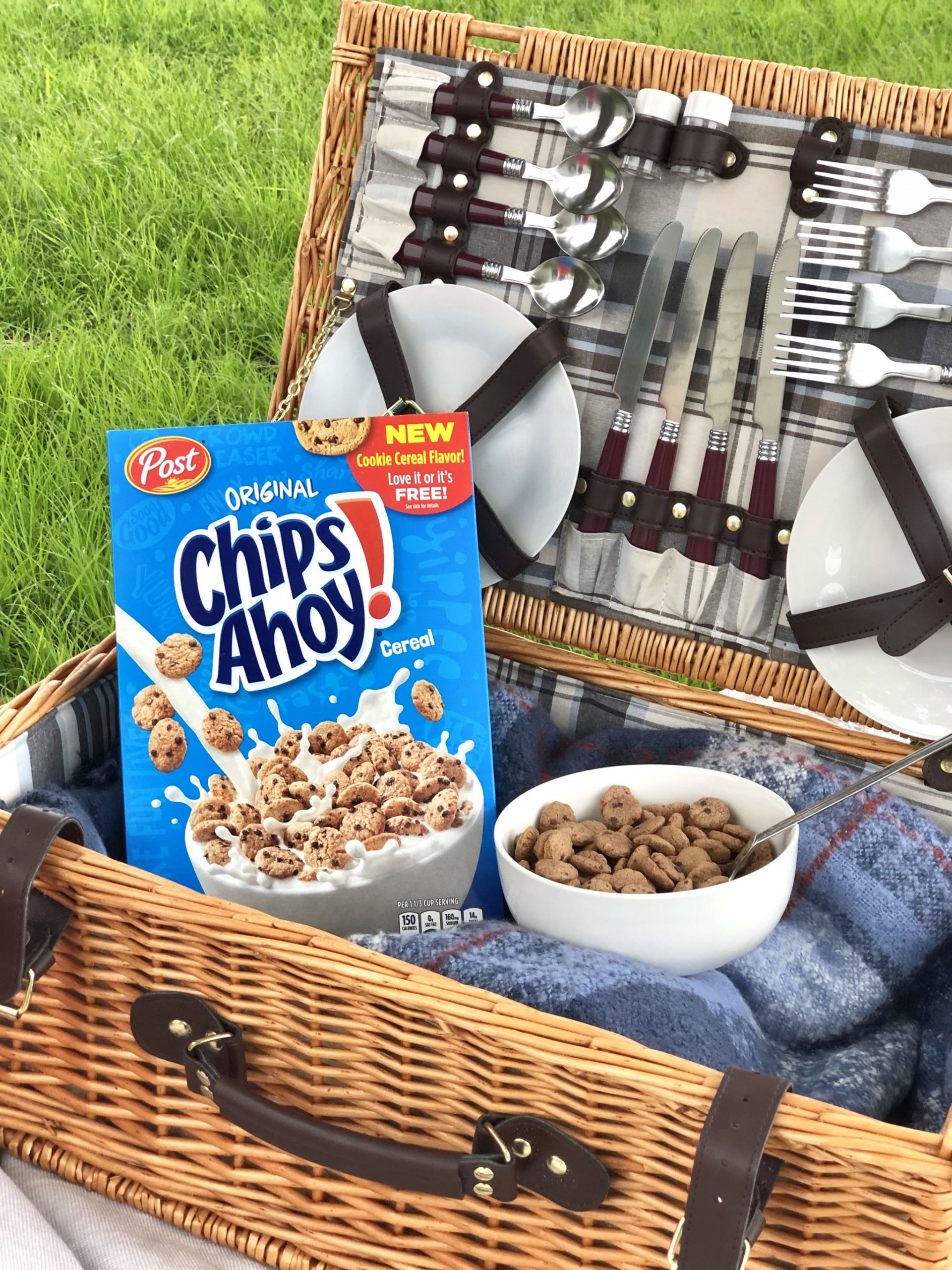 Start a Gratitude or an Awe Journal
A gratitude journal helps you remember and keep track of all of the positive things in your life. It trains your brain to focus on the good instead of the negative and it's a great way to start the day in a positive way. An awe journal is a place where you can write down unique, beautiful and extraordinary moments during their day from the sight of a beautiful butterfly or a rainbow to getting recognition at school for their work or an act of kindness.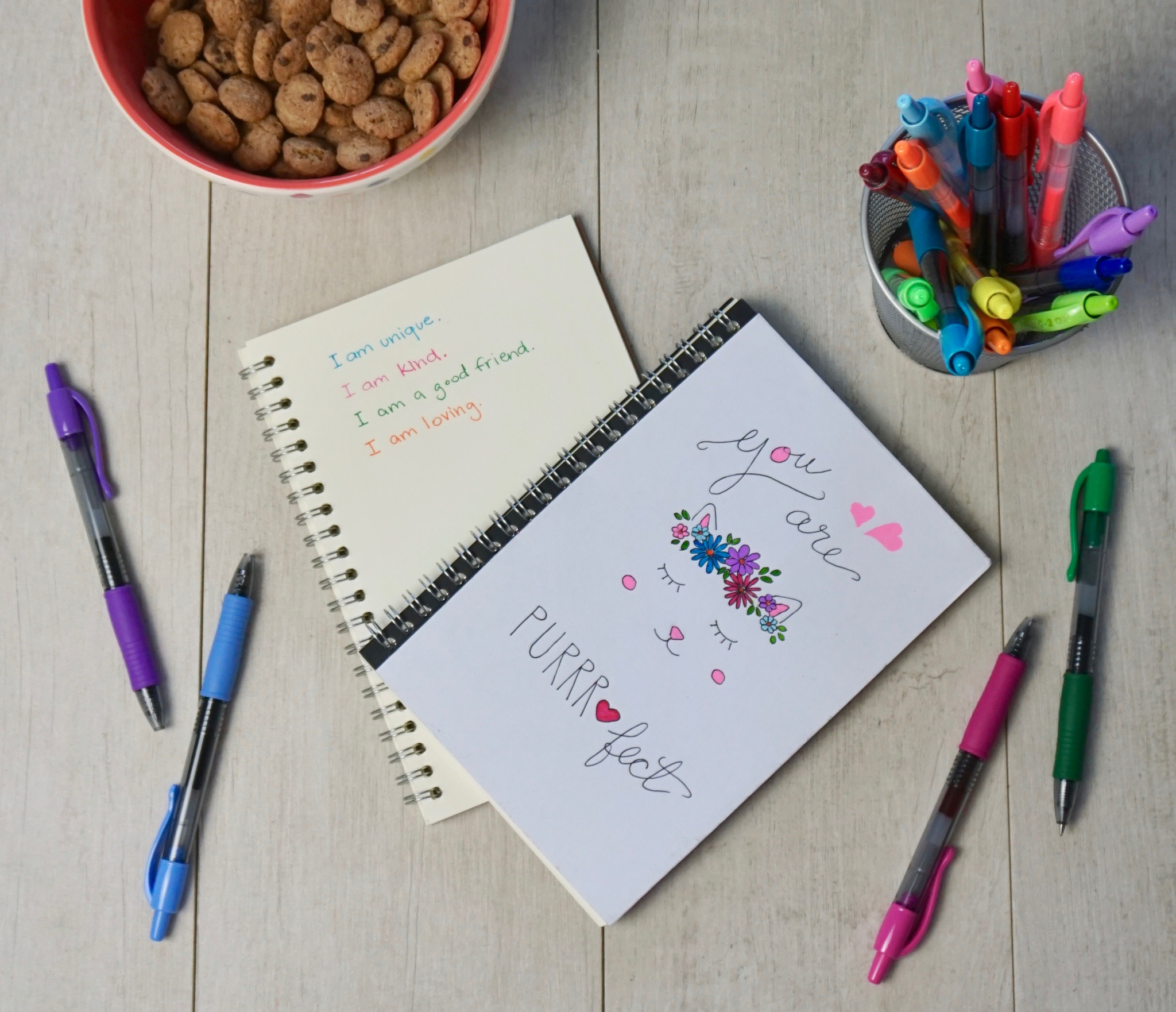 Every morning I remind the kids to write in their awe journal during the day. This way they go through the day taking note of those awesome moments and focus on the positive things.
I would love to know how do you bring positivity and fun into your morning routine?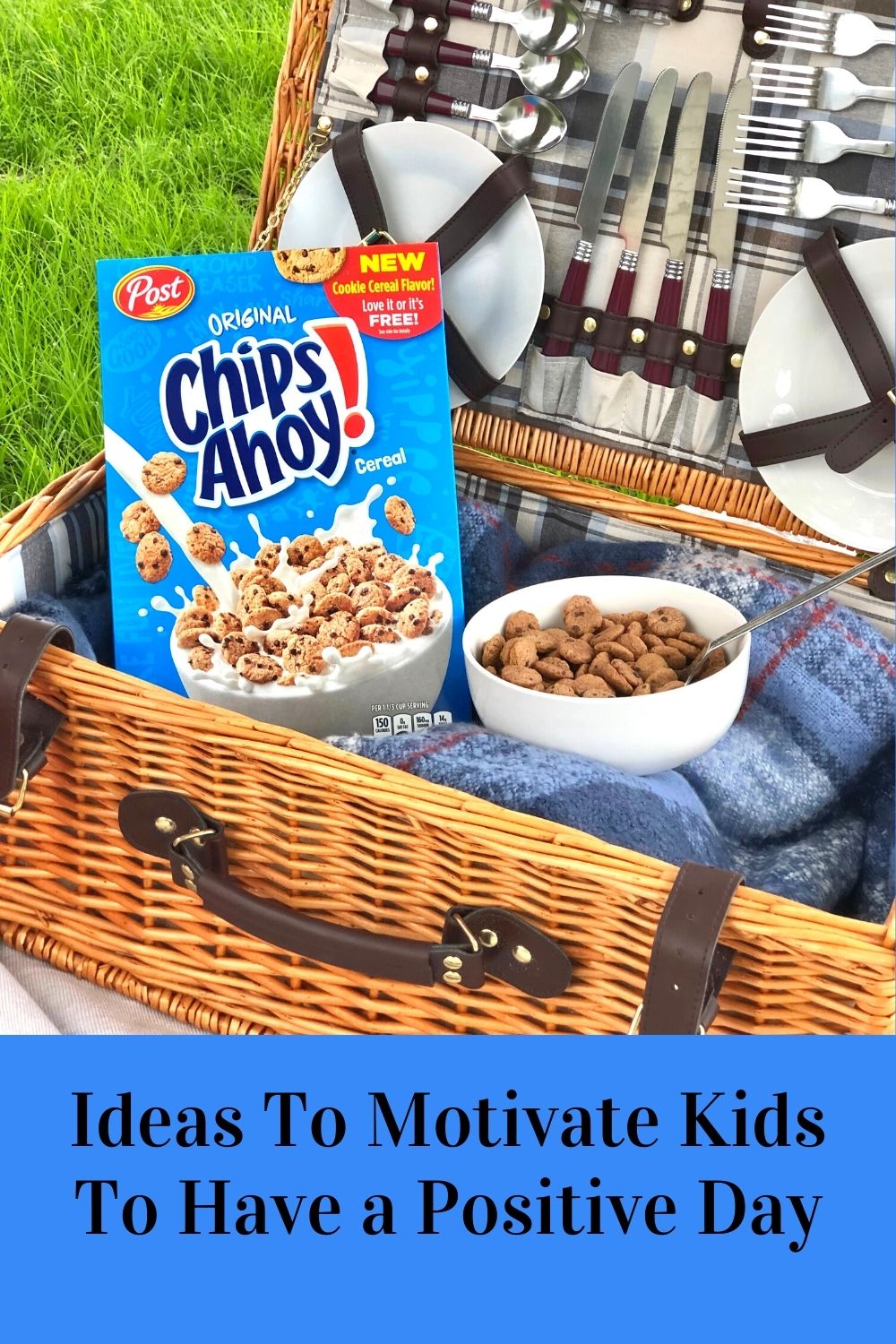 CHIPS AHOY!® is a trademark of Mondelez International group, used under license.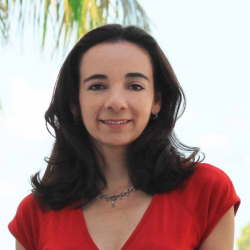 Latest posts by Paula Bendfeldt-Diaz
(see all)