​This shop has been compensated by Inmar Intelligence and its advertiser. All opinions are mine alone. #RaidProtects
If you have a bug problem at home, you're probably wondering how to get rid of ants and how to get rid of cockroaches in your home. Besides finding the best products to kill cockroaches and ants, it's also important to me that those products are safe to use around my kids and my pets when used as directed! That is why I'm sharing some tips for taking care of bugs in your home.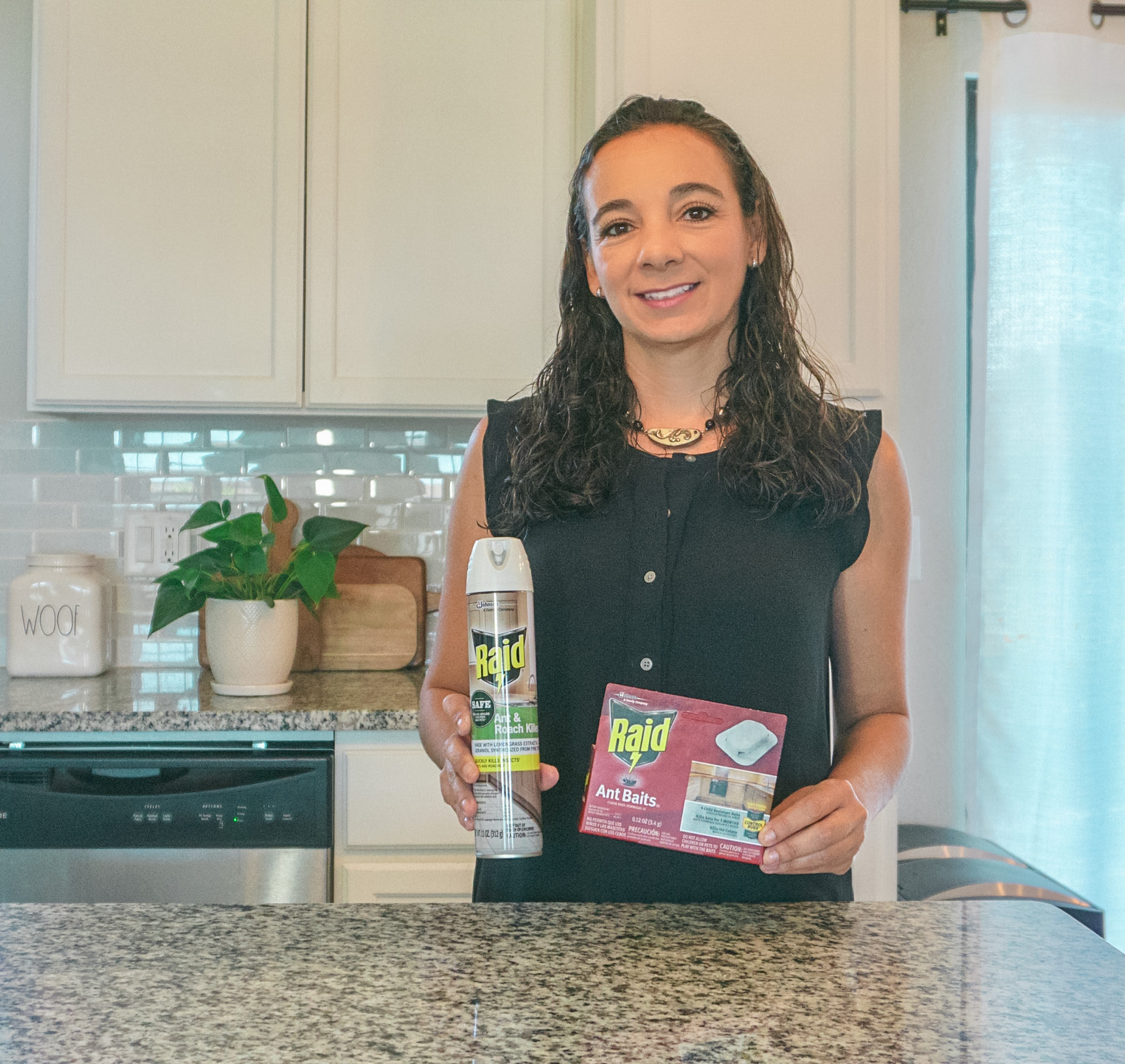 Tips for getting rid of ants and roaches
I live in Florida and no matter how clean my house is, sometimes we find bugs, from ants in the kitchen to the occasional cockroach in the bathroom – ewwww! For me, there is nothing scarier than walking to the kitchen at night and running into a roach; and nothing more annoying than finding ants have raided my pantry. That is why when it comes to bugs, I make sure I'm prepared and act proactively.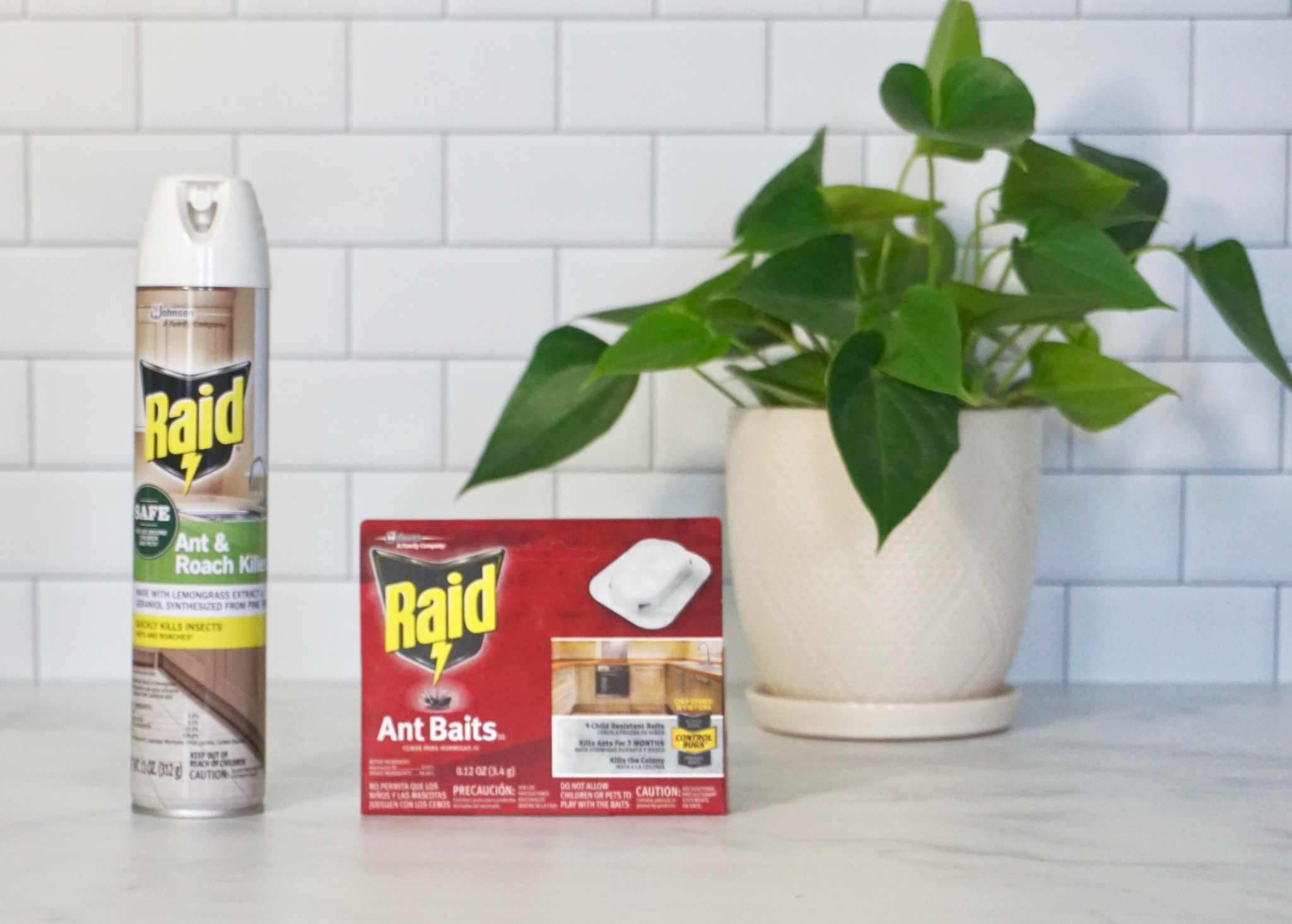 Get the right products that are safe for your family
I've always trusted Raid® products and have used them for years. When you're looking for the best ant and cockroach killer it's important to get a product that works from a brand you trust. And for me, the most important thing is knowing that the products I am using to kill and prevent ants and roaches are safe for use around my kids and for my pets too when used as directed.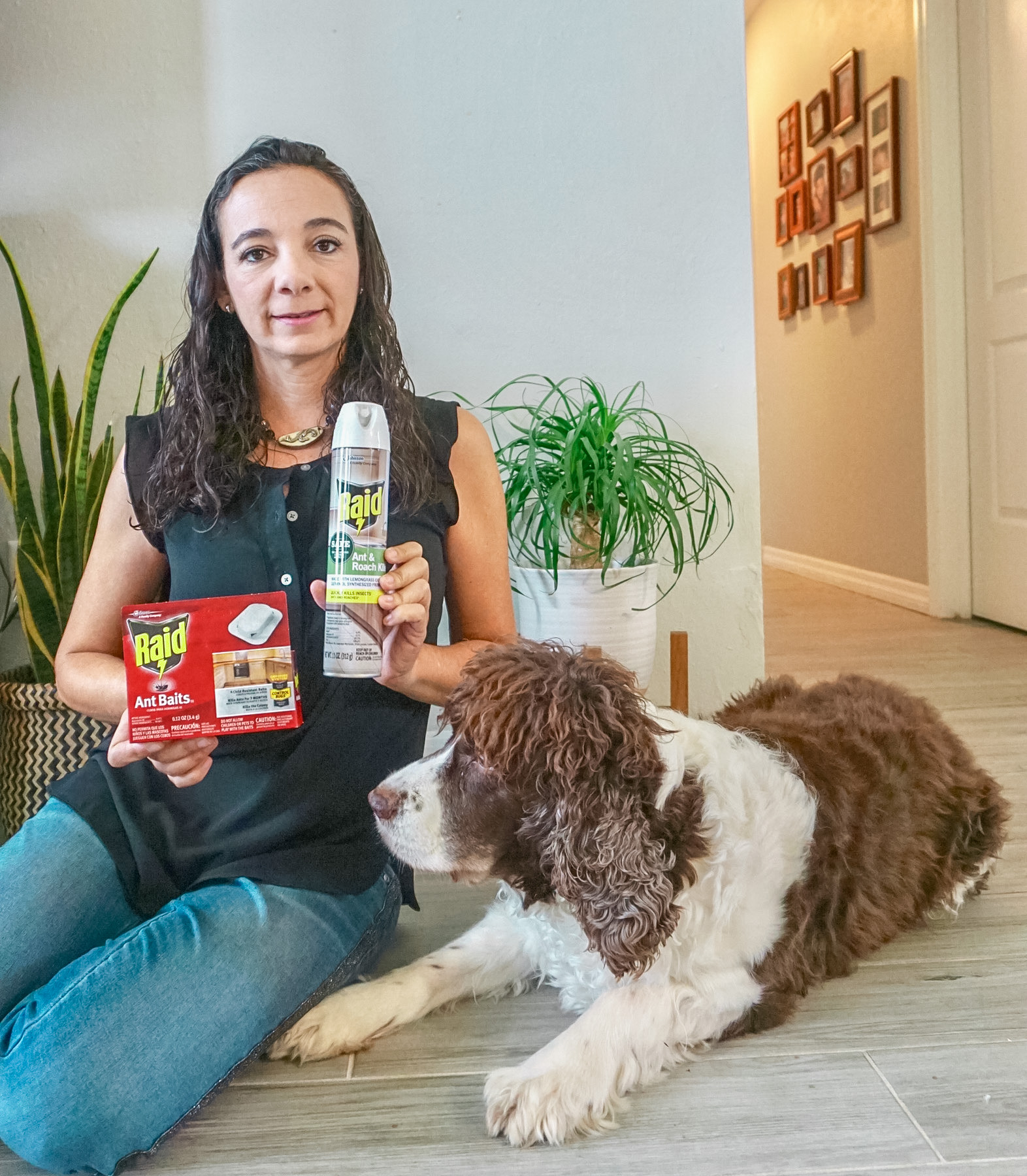 Raid® Ant & Roach Killer with Essential Oils quickly kills ants and roaches and is safe around children and pets*. For me, this is the best bug spray to get rid of roaches and ants because it's also made with lemongrass extract & geraniol synthesized from pine trees. I like knowing that the products I use around my family are made with ingredients I understand and can pronounce.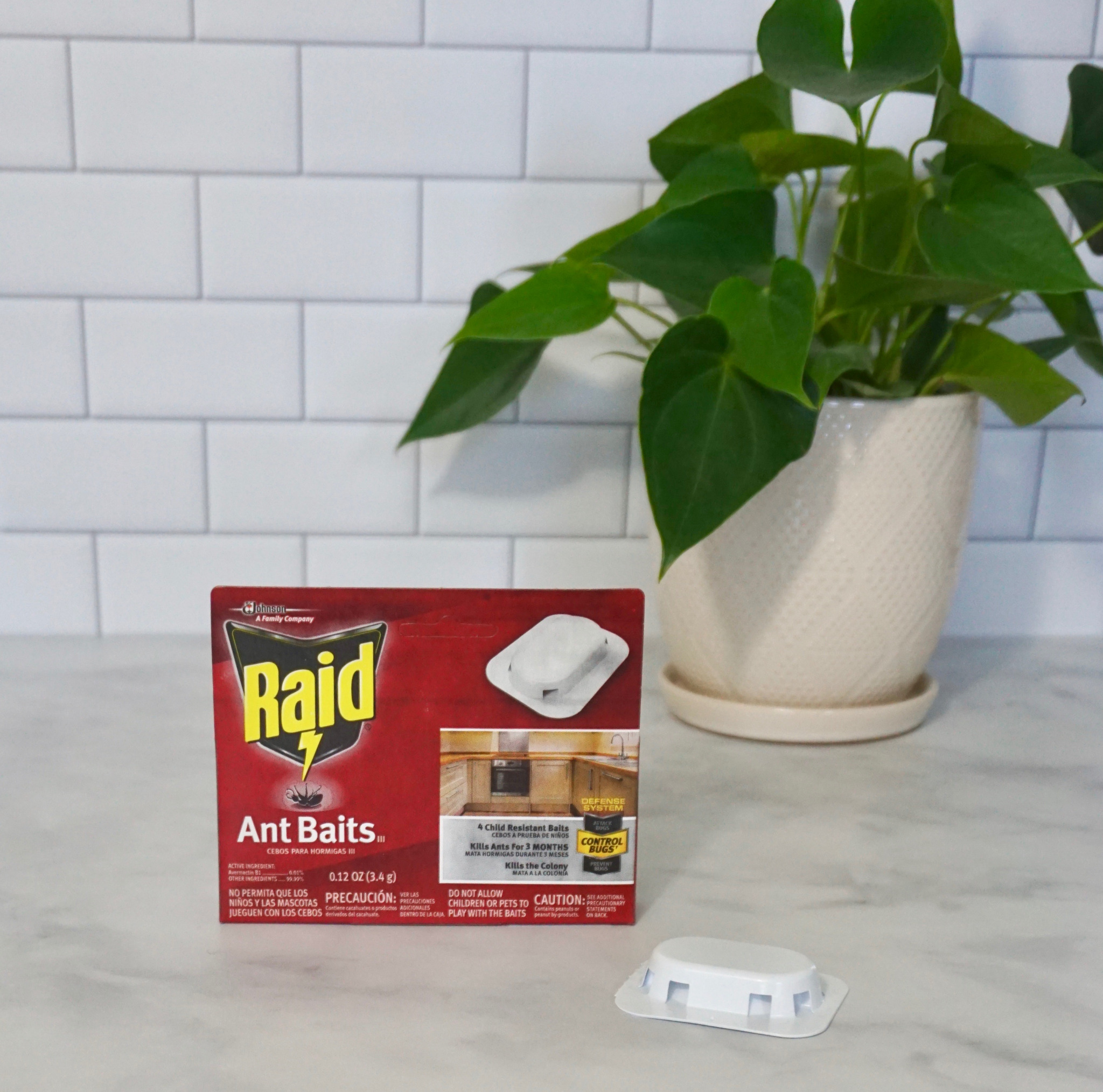 And if you're wondering how to get rid of ants in your home Raid® Ant Baits is my go-to choice! The baits are child-resistant and kill ants for up to 3 months. After the ants feed on the bait, they return to their colony and transfer the bait to the queen and the others, thereby killing the entire colony.
Act quickly to get rid of bugs now!
I always have these Raid Ant & Roach Killer with Essential Oils and Raid Ant Baits on hand so that I can act quickly the first time I see ants or roaches in my home. It's key to take action quickly to address any bug issues before they get out of hand.
I use the Raid Ant & Roach Killer with Essential Oils to kill any ants and roaches I see, then I set up the Ant Baits to make sure any ants that come back are killed too.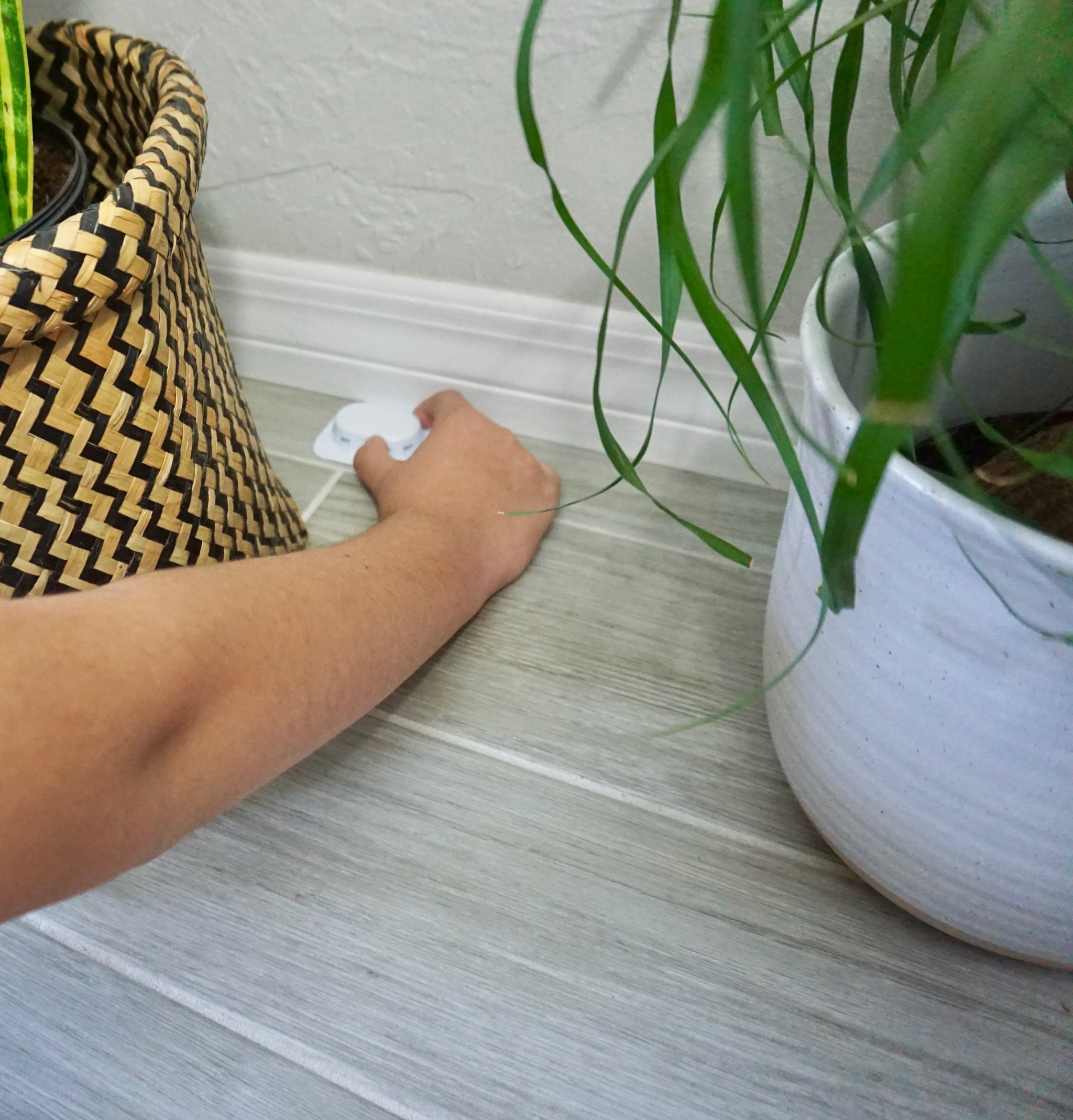 Keep bugs at bay
Prevention is key. To keep the bugs from entering your house, there are a few simple things you can do.
Keep your home clean. Focus on the kitchen and make sure you don't leave food out during the night. It's also important to ensure there are no crumbs on countertops or dirty dishes in the sink.

Make sure you store food in sealed containers. I include pet food and treats. And seal all cracks or possible entry points.

Wait before you kill ant scouts. If you notice ant scouts your best bet is to place Raid Ant Bait in the areas where you see them instead of killing them off. That way they will take the bait back to their colony killing them at the source.

If you are already seeing an ant trail follow and make sure to wipe the trail so they can not continue following it. You can use a mixture of vinegar and water or any disinfectant cleaner.

Kill roaches as soon as you see them. I really like using Raid Ant & Roach Killer because it kills them quickly and leaves no bad smells in your home.
I always keep Raid®​ products on hand, they have always been my go-to. I've used Raid before and it always gets rid of unwanted bugs in my home. I always get them at Publix – it's so easy to order online and get them delivered whenever I need them.
*when used as directed