Despite falling into platitudes, there is something very true about the simple aphorism: "Asia will amaze ya!" On this occasion, it rings true for Malaysia. Usually, when you think about South East Asia Thailand or Indonesia come to mind, right? They have enjoyed for years the perks of thousands of eager tourists flocking to Bali, Pai, Xian Mai and such places, all with justified cause since they offer unparalleled beauty in the form of nature and cultural gems. However, their neighbor Malaysia, who by the way has shown since 80's one of the most impressive GDP growths in the area, hasn't received as much attention, until now. Tourism is growing in Malaysia. Not only does the country offer lush rainforests with endemic species that are nowhere else in the world, white sandy beaches, amazing diving spots with lively coral formations and fish, it also is a melting pot of various ethnic groups living peacefully in a multicultural society.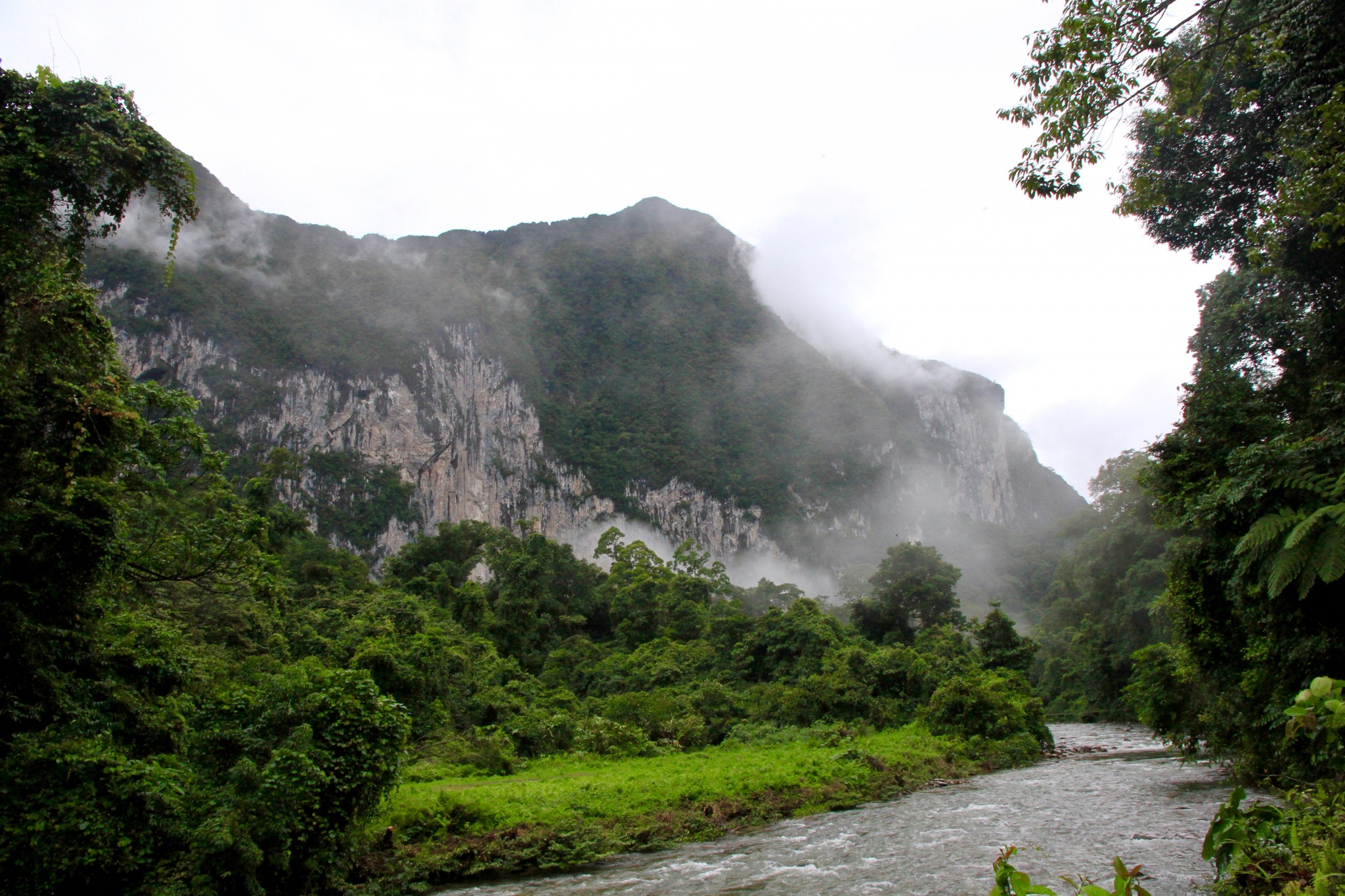 That being said, Malaysia offers something for everyone, for adventurers, nature lovers, diving enthusiasts, cultural seekers and anyone interested in a short holiday or longer travel. Interested? Here are five reasons why you should start booking your next flight into the
Malaysia: Melting Pot of Cultures   
Since the 14th century, Malays converted to Islam which is the predominant religion in the whole country. Nevertheless, there was a huge immigration of ethnic Chinese and Indians to the country who brought new traditions along with their religions. Although 50% of the population in Malaysia are Malays, the rest is comprised of Chinese, Indians and Orang Ulu (meaning "people from the interior") which include roughly 27 small tribal groups.  The heterogeneous society, for the most part, lives in harmony and maintain their culture. You can take your pick of staying at a luxurious city hotel in Kuala Lumpur or a traditional Longhouse in Sarawak. This sharp contrast and collision of cultures give Malaysia a unique feeling with a vibrant atmosphere created by the collage of colors, architecture, and food.  I recall heading to the National Mosque and then to China Town in only a 15-minute walk, and while eating my Chinese noodles seeing a Hindu procession heading to the Batu Caves. There is always something happening!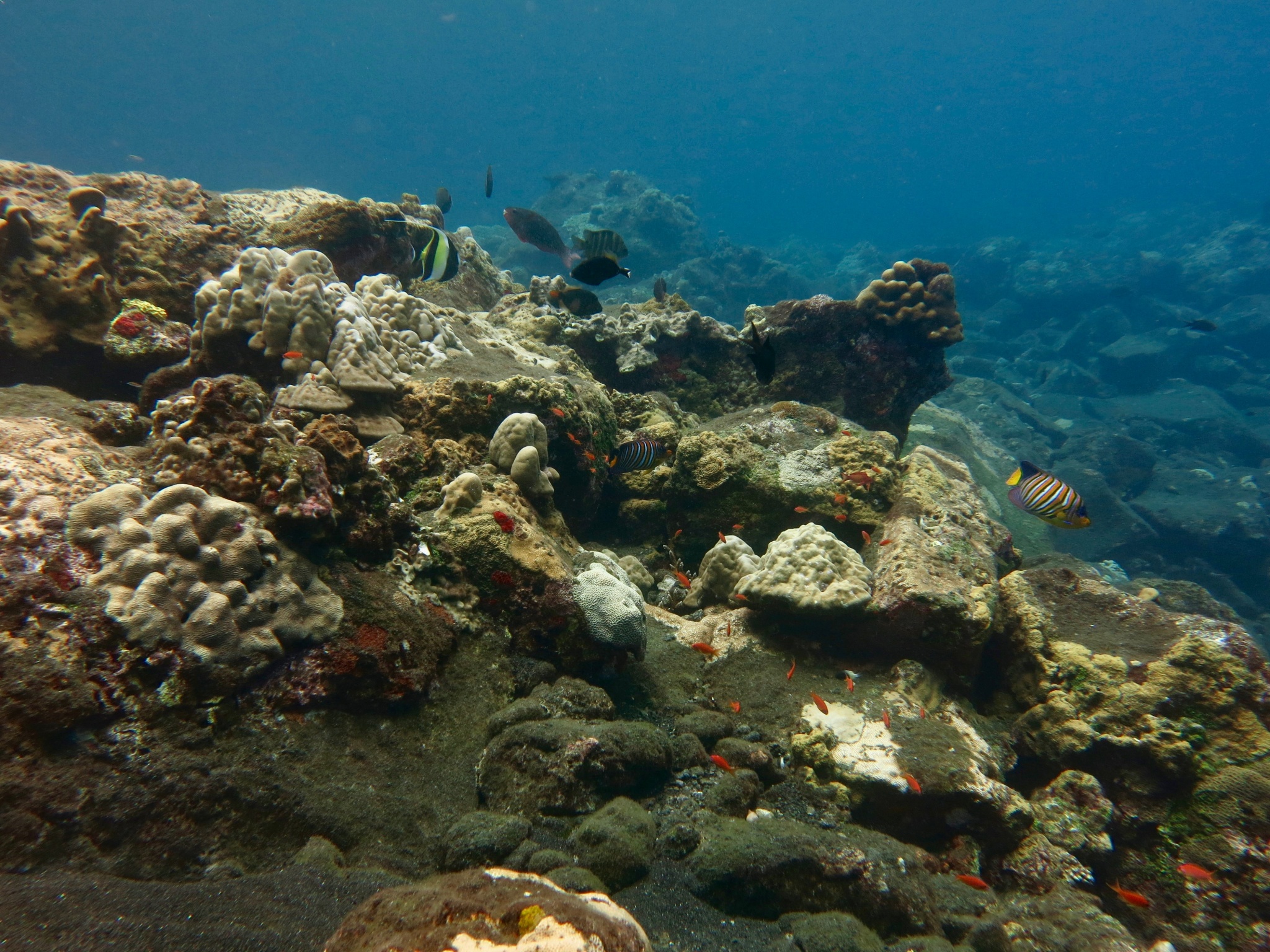 Pristine reefs and underwater beauties and one of the world's hottest diving destinations
If you are a dive enthusiast, the sweet call of the oceans comes in the form of three syllables: SI PA DAN. Regarded internationally as one of the hottest diving hubs of the world, Sipadan is in no ways overrated. This beautiful oceanic island is located in the region of Sabah on the isle of Borneo, and since 2003 it was declared a protected area, meaning no one is allowed to stay there, and only 120 divers are allowed daily. If you one of the lucky ones you'll swim alongside the reef of soft and hard coral, home to jackfish and barracudas, sea turtles and white tip reef sharks, and on a happy occasion, you may even spot hammerheads and leopard sharks. If you don't dive, snorkeling is an equally appealing option, and many operators take you to the sandy beaches. To get there, you head from Sabah's capital Kota Kinabalu to Semporna and then to Sipadan. Worth every minute spent getting there.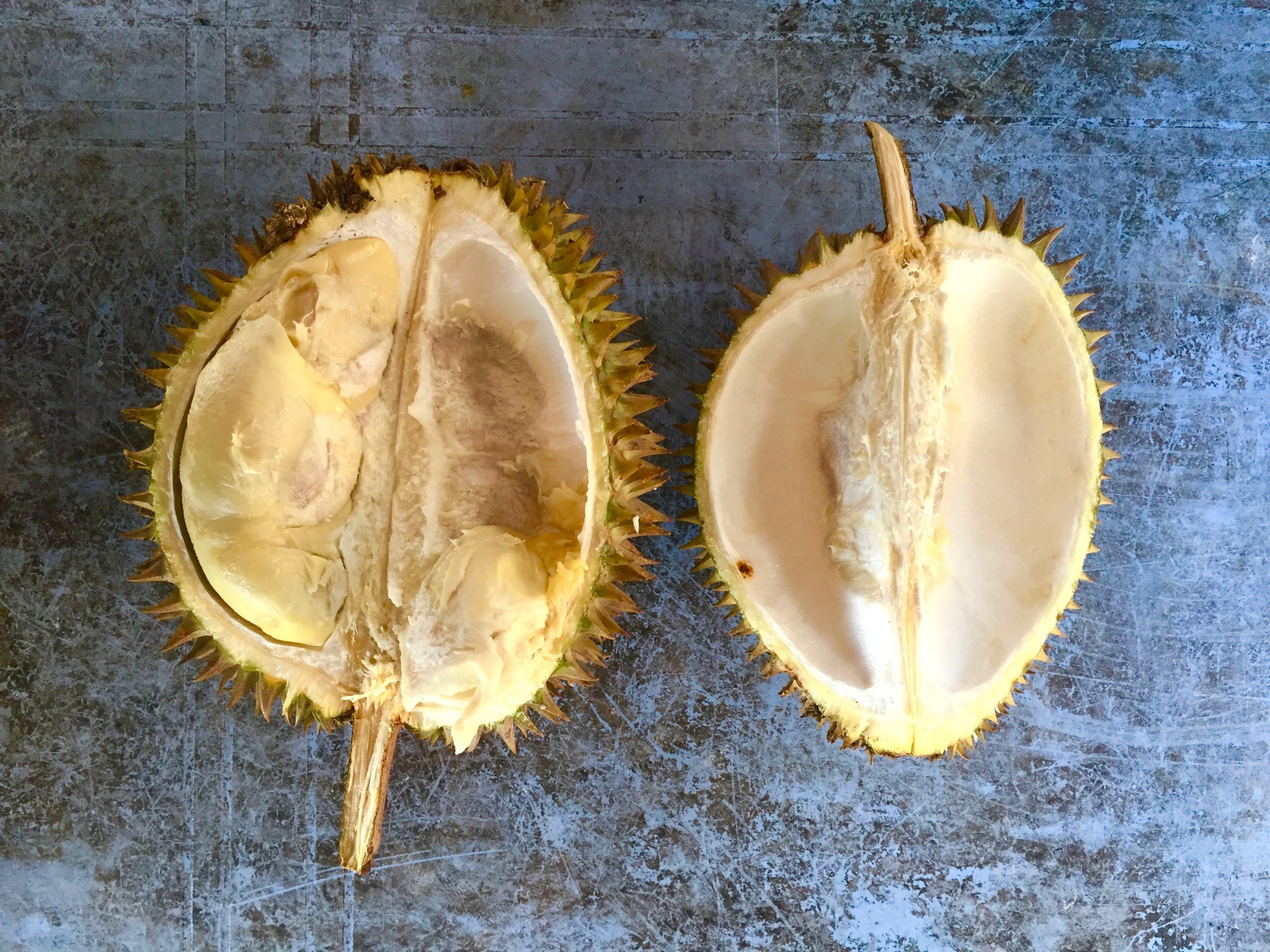 Explosion of flavors, one of the best cuisines in the world.
What happens when you mix Malayan aromas, Indian spices, and Chinese noodles? Only one of the most complete and delightful cuisines in Asia, if not the whole world. For real people, I don't use hyperboles for anything. Either if you seek to wine and dine at a pristine restaurant in Kuala Lumpur, or sit down with the locals at hawkers on the streets, Malaysia will accommodate any taste. As the literature, traveler's opinions and my own suggest, Penang takes the cake and deservingly boasts the title of "Food Capital" of Malaysia. Remember, don't be shy and fussy about the place where your sitting, the best food if found on the streets. What to try? Everything! Try rojak a plate of cut fruit and other mystery ingredients, depending on the cook, that together with a black savory sauce is delicious. Go for nasi lamak, rice cooked in coconut milk packed in a banana leaf, char kuey teow noodles cooked with egg, prawns, bean sprouts and chives, roti canai a flaky and oily flatbread often dipped in curry. For dessert and to cool off a bit take a bowl of chendul, jelly noodles died in green pandan leaves floating in coconut water and palm sugar with a couple of ice cubes. Lastly, my absolute favorite, laksa, a bowl of noodles served in a creamy and spicy coconut milk curry. It brings a bit of vegetable and prawns, but if you're a vegetarian like me, just ask it without any meat, and it will still taste fantastic. The list goes on, but you get the idea. Just become an adventurer savourer and experience this unique culinary journey. Don't forget to try the durian fruit, aimed at the bravest of foodies.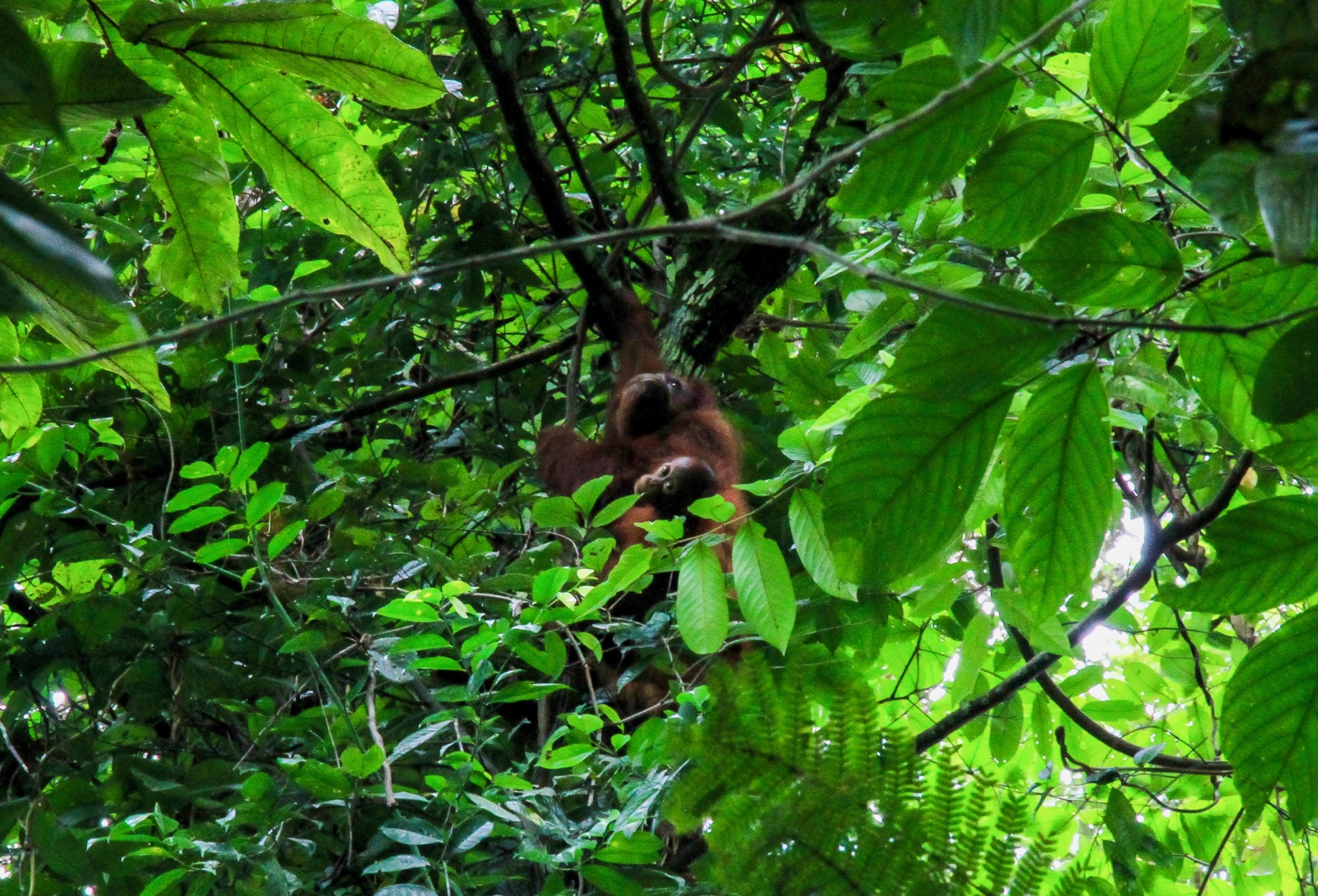 Untouched primary forests and shy Orangutans.
Many people come to Malaysia for different things; mine was to head down to the island of Borneo in search for wild Orangutans. As I ventured through the breathtaking island, into its many national parks, I had the opportunity to see Golden Leaf Monkeys, the nosey and bizarre looking Proboscis Monkey, a shy and adorable Slow Loris and even a herd of Pygmy Elephants, although they seemed quite sizable to me. But the wild Orangutans were harder to spot. There is the Semenggoh Nature Reserve in Sarawak and the famous Sepilok Rehabilitation Centre who does an excellent job at rehabilitating these beautiful animals. But as I heard about the Danum Valley Conservation Area, rumored to be one of David Attenborough's favorite places, my heart was set to trek around the dense forest. As life rewards those who are patient, I manage to spot a mother and her baby, interacting lovingly among the branches and sun rays. It's a great way to get in contact with nature's lovely creations. You can either stay in the luxurious and beautiful Borneo Rainforest Lodge or the more rustic Research Center where all the scientist hang out. I had the chance to meet a WWL activist monitoring Orangutan population who had amazing stories on him. If you're not heading to Borneo, Continental Malaysia is home to one of the most ancient rainforest in the world, the Taman Negara Park.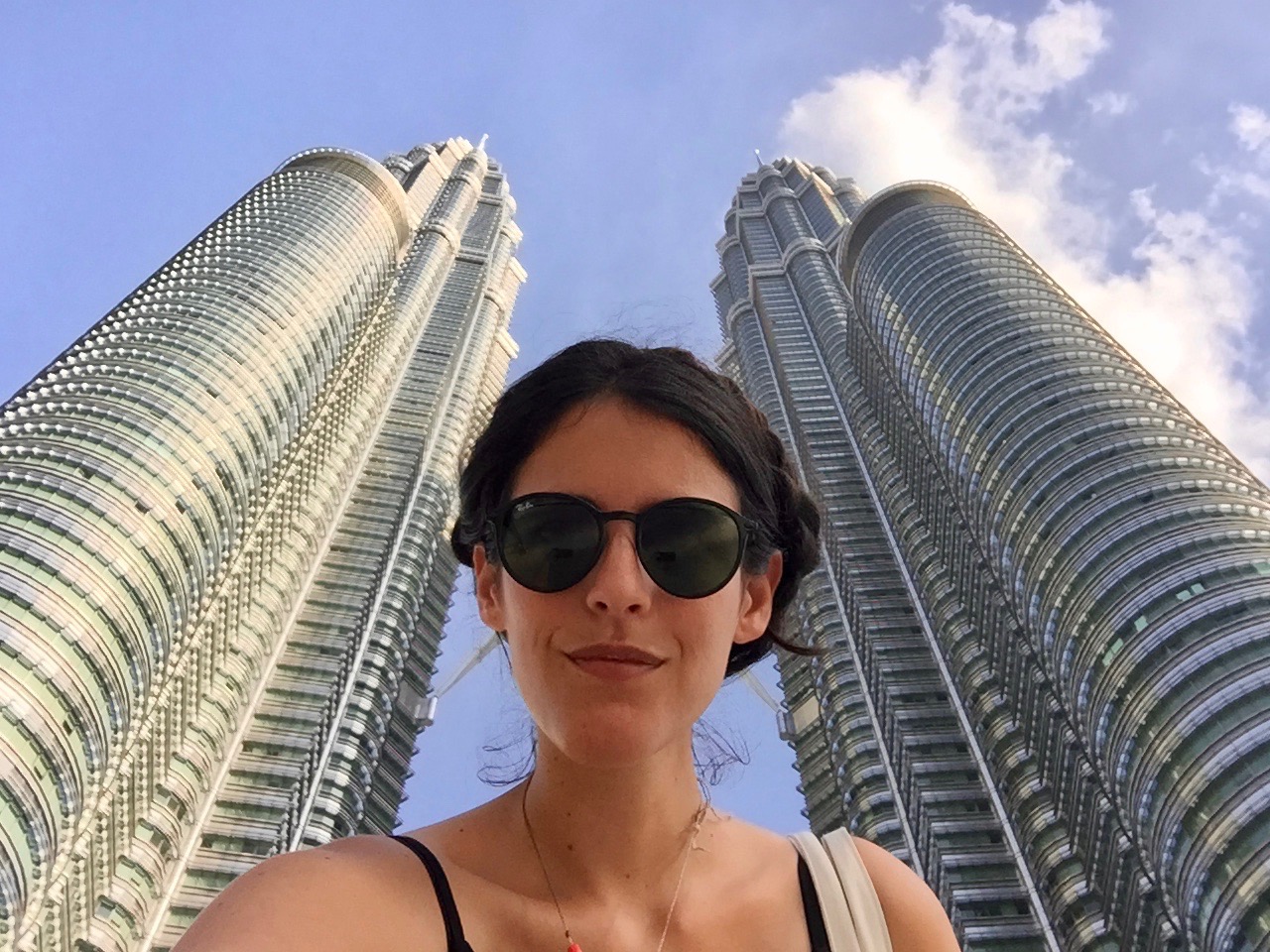 Bustling Kuala Lumpur
What country can give you traditional longhouses and wild orangutans and boast one of the grandest feats of architecture? Kuala Lumpur offers one of the most impressive skylines in the world and driving through the staggering building it feel like you arrived at a new high-tech jungle. As everything in Malaysia, its capital offers something for everyone: high-end hotels and restaurants with top chefs to local street food in China town. One of the nicest sunsets I viewed was on top of the Heli Louge Bar, witnessing the magnitude and extension of the city. The trip to Kuala Lumpur is worth making just to stand for a few minutes in awe at the beautiful and galactic Petronas Towers. They can take your breath away, and at night they look even more otherworldly when they light up. Kuala Lumpur manages to merge the best of every world with an impressive array of malls showcasing the hottest brands and holly and religious places like the Batu Caves.
Not convinced? This is only a little taste! The list goes on. Malaysia also offers fantastic beaches and desolated islands, a vast tourism infrastructure with flights at competitive prices heading almost everywhere and people who are friendly, welcoming and have a decent level of English. It's kid-friendly, great for vegetarians and significantly safe for solo women travelers. Things to have in mind are an appropriate dress and conduct code and your ready to go.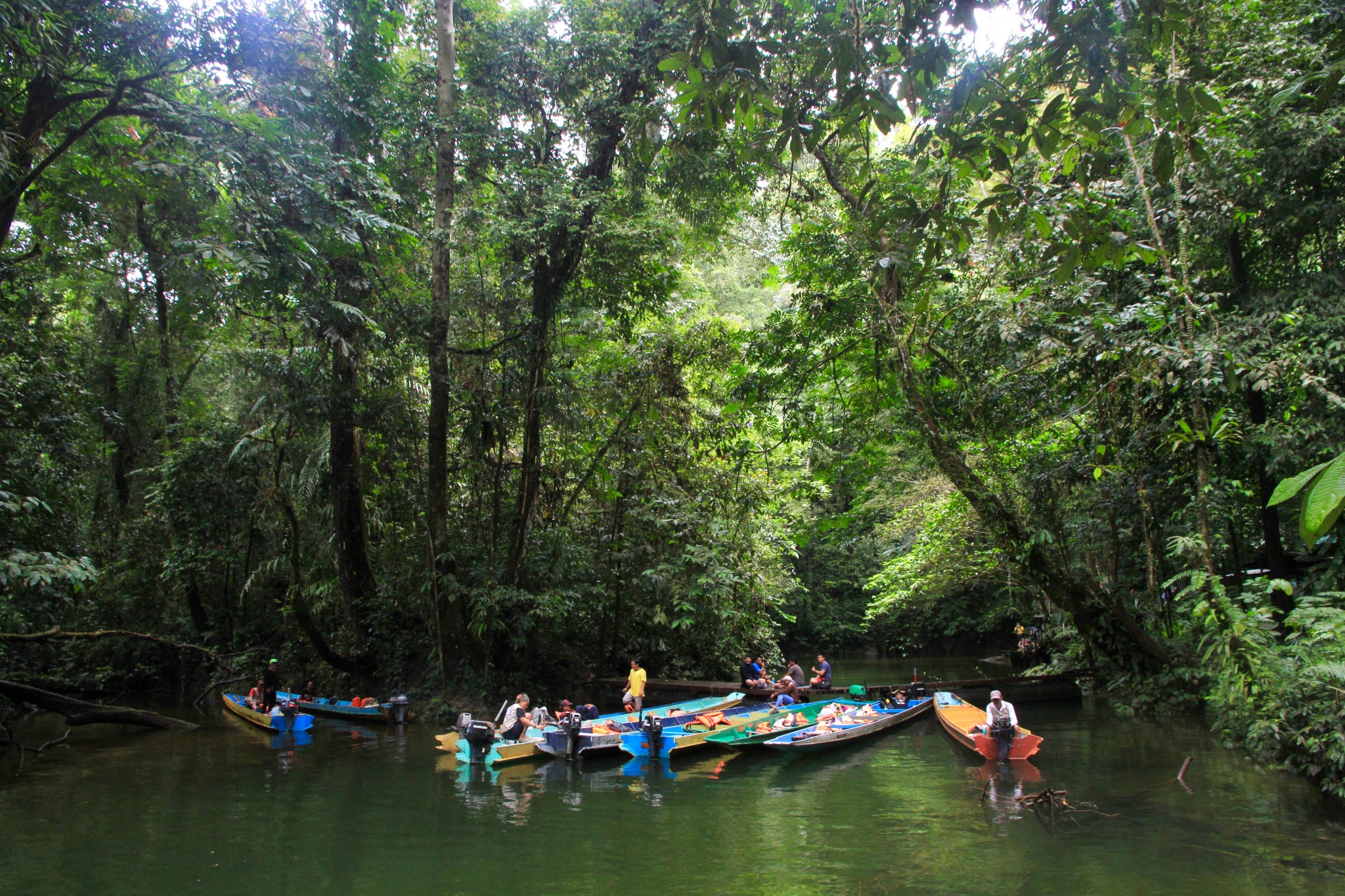 Need any tips? Don't hesitate to ask me at [email protected]

Latest posts by Gaby Martinez
(see all)