Rio Dulce is one of the most beautiful destinations in Guatemala, often overlooked, this area is filled with beautiful nature, colonial history, unique culture and amazing food. This guide to Rio Dulce covers the best things to do as well as where to stay and what to eat if you're visiting Rio Dulce.
As the boat cuts through the steady waves surrounded by exuberant mountains covered in a verdant green mantle of trees, you know you arrived at a little hidden paradise. Located on the Atlantic Coast, the state of Izabal in Guatemala hosts the beautiful Izabal Lake which connects with the Caribbean via the extensive and navigable Río Dulce, literally meaning "Sweet River."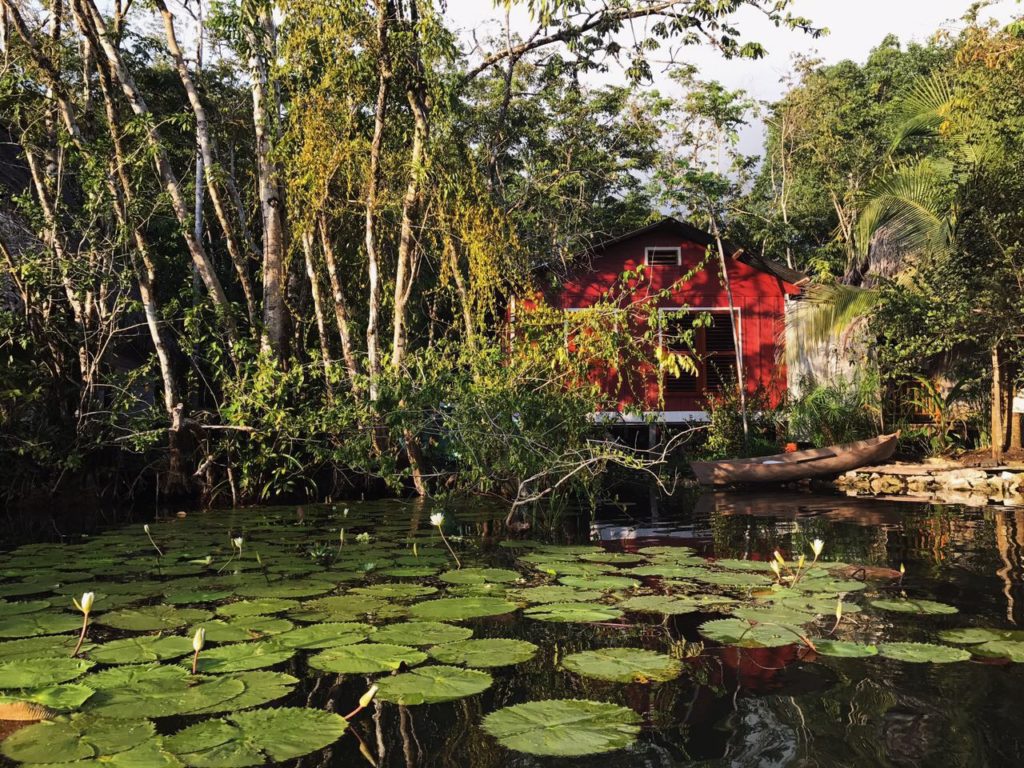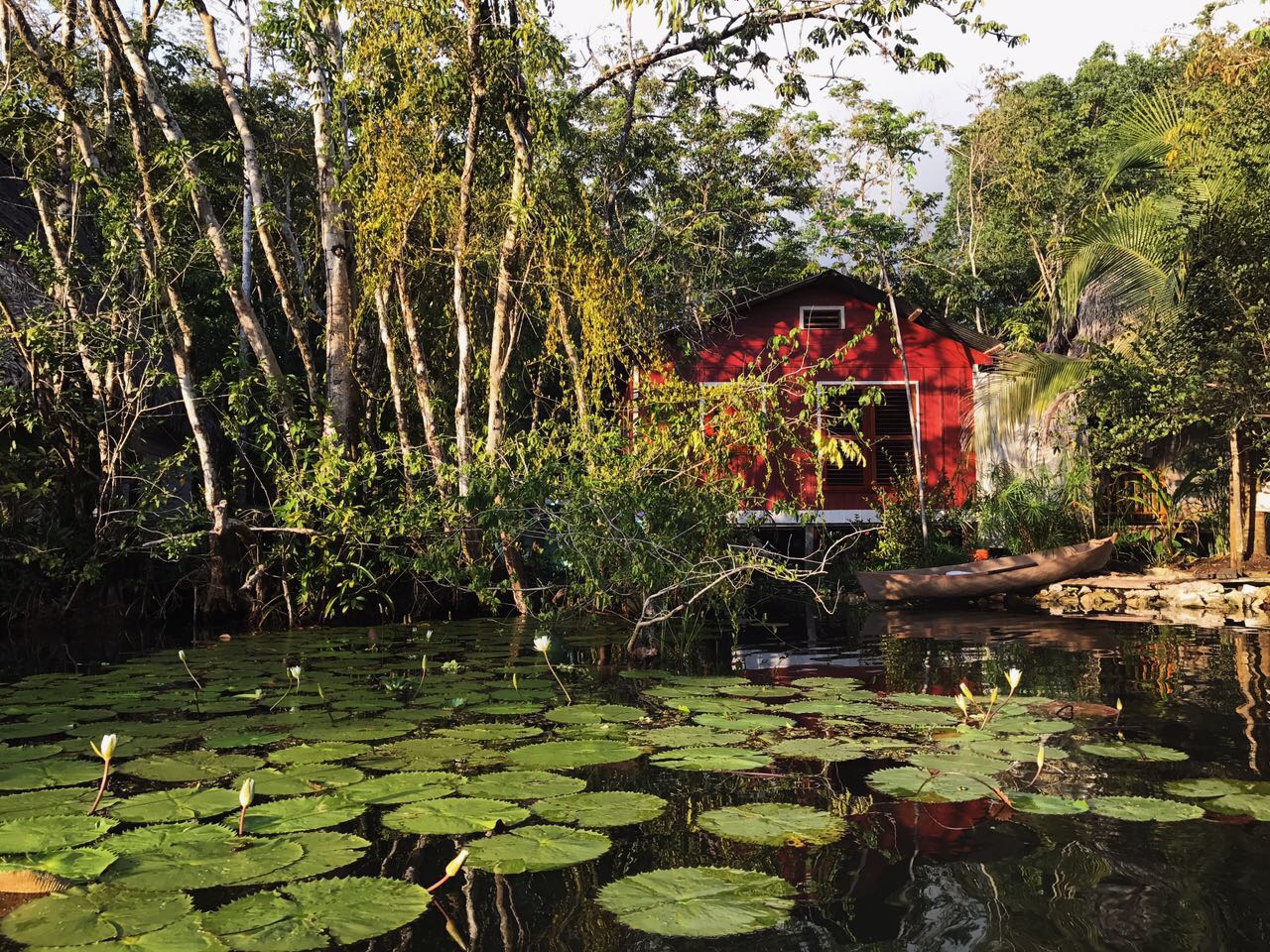 There are many places to visit along the shores of Río Dulce, encouraging the adventurous traveler to spend some time in its many waterfalls and thermal waters, or just to relax and enjoy the many natural beauties if offers. The journey through the river is a mixture of the old and the new; tiny fishermen houses lay on the shores next to impressive mansions, as well as some untouched bits, where the main dwellers are trees and birds.
Getting to Rio Dulce will involve taking a shuttle from wherever you're staying in Guatemala. When you reach your hotel, probably by boat it's important to check the services and activities they offer since everything is done by boat here since the river serves as the only path connecting the different places. When in River Dulce 2 beautiful and accessible hotels El Tortugal River Lodge or El Hotelito Perdido offer a sweet spot among the jungles and on the river. There are also a few other options that are sure to  fit any budget.

First in the itinerary is the imposing Castle of San Felipe de Lara. This colonial fort is located at the entrance of Lake Izabal, marking the place where the river connects with the biggest lake in Guatemala. This heritage site was built by the Spanish who strategically mounted it at the narrowest point of the river to protect a neighboring port from pirate attacks. It was used for centuries and looted in several occasions. Either appreciating it from the water or disembarking on its shore, the fort is an reminder of the wild Caribbean in colonial times, when pirates roamed the seas.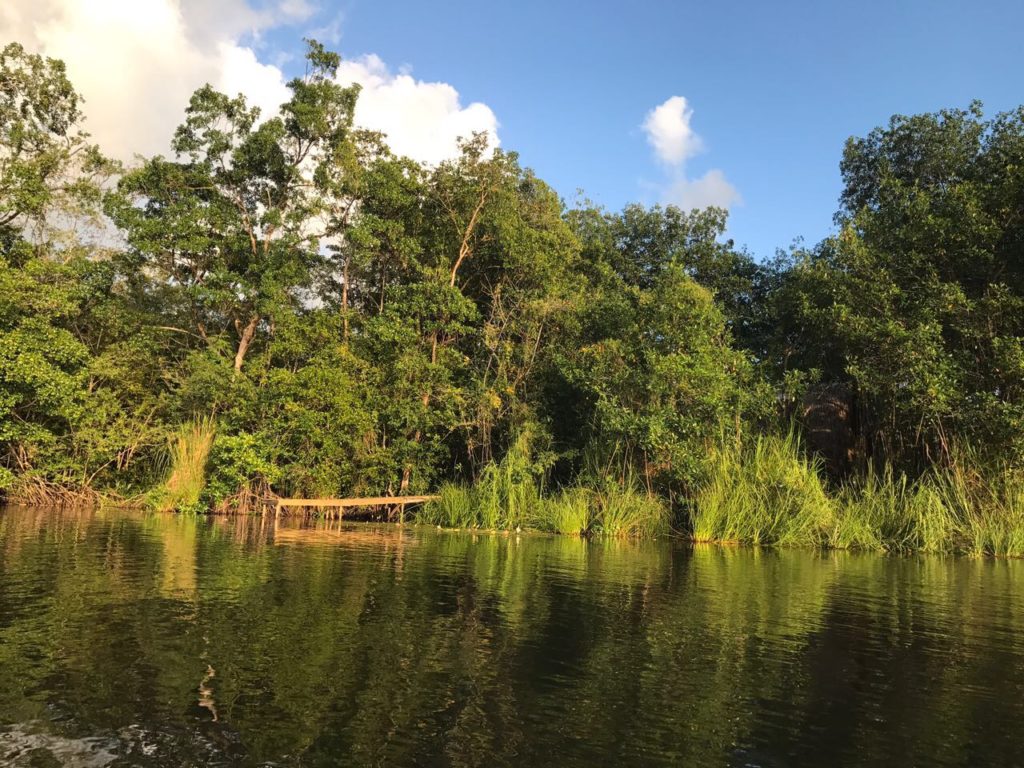 When returning to you hotel or heading north to the ocean, you can settle in the next nearest hotel or head to Finca Paraiso for a splash under the waterfall and its thermal waters. If you're staying closer to the canyon connecting to the sea, one the best ways to enjoy this area is by kayak. As a little girl visiting the canyon, I always felt like an explorer navigating through the wilderness, amongst giants covered in green and rock formations. This is one of my favorite places in Guatemala, and talking to people from all over who have visited, they tend to agree. Take your time to soak the natural beauty of the area, either on a boat ride or a peaceful kayak trip. If you are kayaking birds will stick around, and you can admire the different kinds that settle on the branches of trees around you.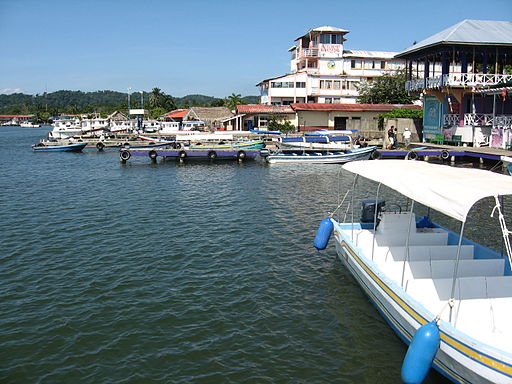 Heading towards the Caribbean you will arrive at Livingston, at the mouth of Rio Dulce. The town is like no other in Guatemala and serves as a melting pot of cultures where Mayan, Ladino, Afro-Caribbean and Garifuna people have lived together for several generations. The town used to act as a big port, but since the maritime industry in the area has moved away, the town turned to tourism. That makes sense since there is no other place like Livingstone in Guatemala. If you stay in the town, you'll have the opportunity take  in the bubbly and colorful Garifuna culture. Their story involves a shipwreck from Africa into the island of St. Vincent, a quick stay in Roatan before settling along the Caribean coastland. Their culture is a mixture of African roots and Carib influences that are reflected in their music, dance, and cuisine. As you walk through the streets, you'll see that most restaurants offer the traditional fish stew tapado, containing a varied assortment of seafood and friend plantains. As Caribbean as you can get! Since there are many places where you can have this hearty dish, the one served at Happy Fish is one of the best in town. And don't forget to try their staple pan de coco, or coconut bread. Theirs is the best I've ever tried.
You can make your own Guatemalan tapado at home! We offer you the tapado recipe for this delicious Garifuna dish right HERE. Buen provecho!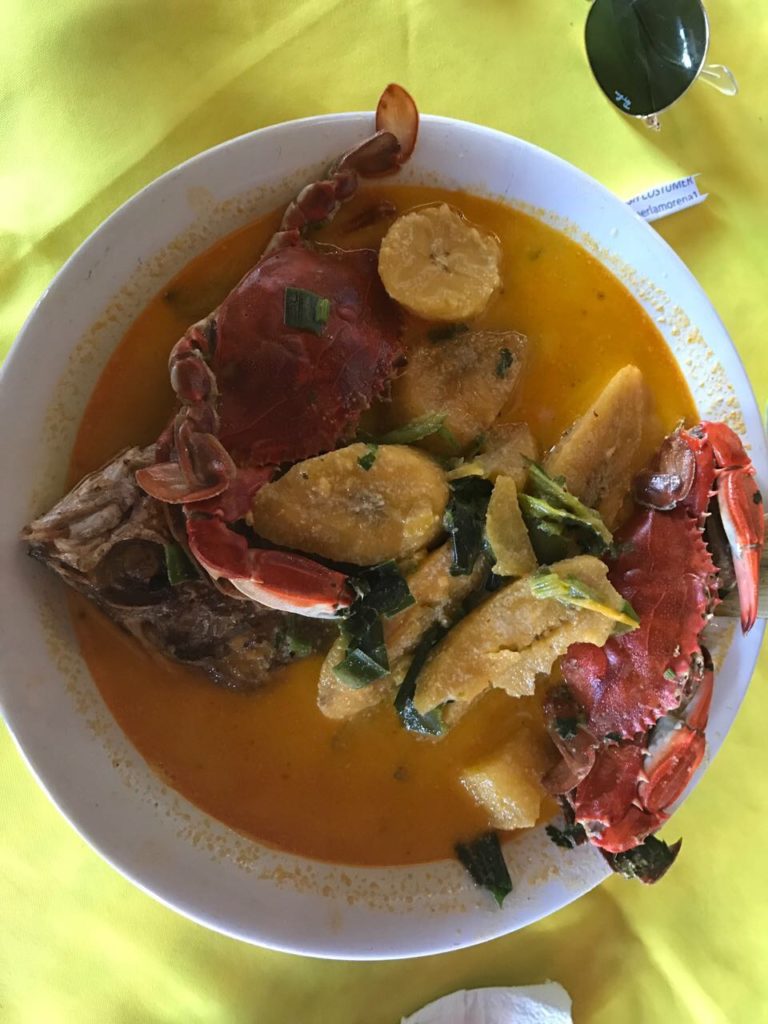 Once your down exploring the picturesque streets, framed by charming old houses and filled with friendly people, you can head down to the white beaches of Playa Blanca, one of the best white sand beaches in Guatemala. Although the country's main beaches are located down south in the Pacific Coast, boasting black sand, this Caribbean hotspot offers an excellent place to relax and enjoy the sun, among coconut palm trees and clear waters.  Nearby you can also head down to some impressive natural reserves such as Siete Altares, literally translating into Seven Altars, a beautiful series of blue pools and waterfalls. If you head down there, you'll be able to spend a good time, jumping off the rocks or just relaxing in one of the pools having some fish nibble at your feet. No a bad way to spend your afternoon, beneath the jungle trees. You can also head down to Río Cololí, a mangrove clad river with crystalline waters.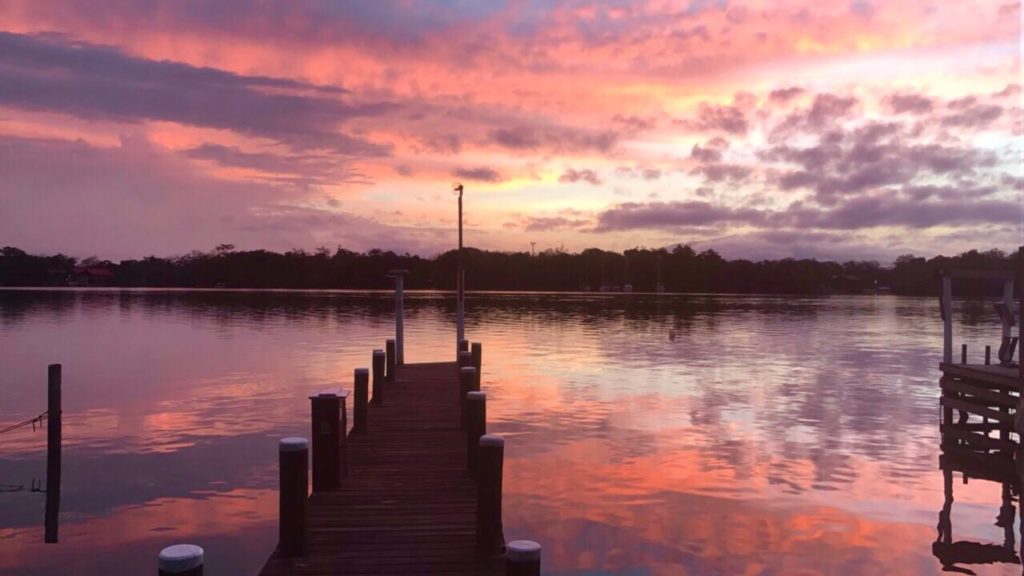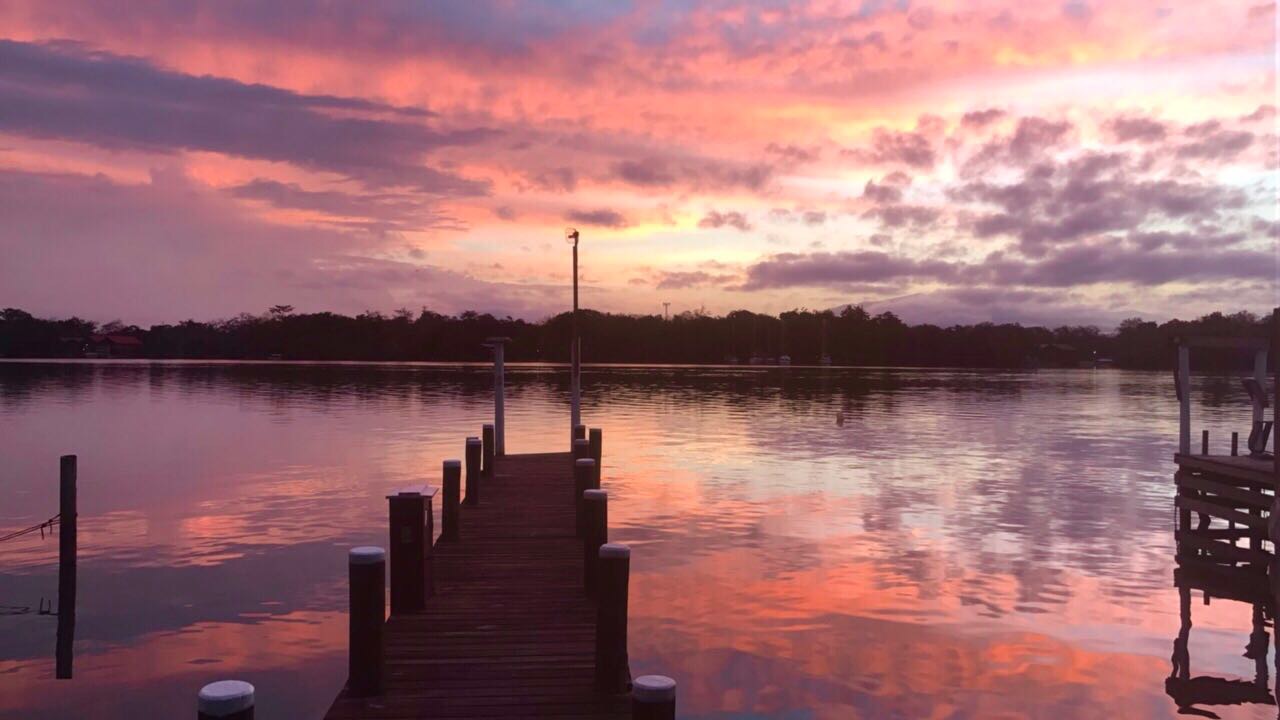 Either you have some more time or are just passing by, Rio Dulce is an exciting mixture of natural beauties and cultural encounters. Among the river's gems and friendly people, Rio Dulce offers something for everyone, owning lovely hotels and restaurants that accommodate to every need. If you're visiting Guatemala, be sure to take some time to explore its Caribbean side and head down to Rio Dulce.
Things to consider
Since it's located on the tropical side of Guatemala, mosquitos are always to be found. Be sure to take your strongest mosquito repellent and ask for a mosquito net. Besides that, sit back and enjoy the river ride!