A taste of the Caribbean and Garifuna flavor. Guatemala's Tapado seafood soup is a legacy of history and an explosion of flavor.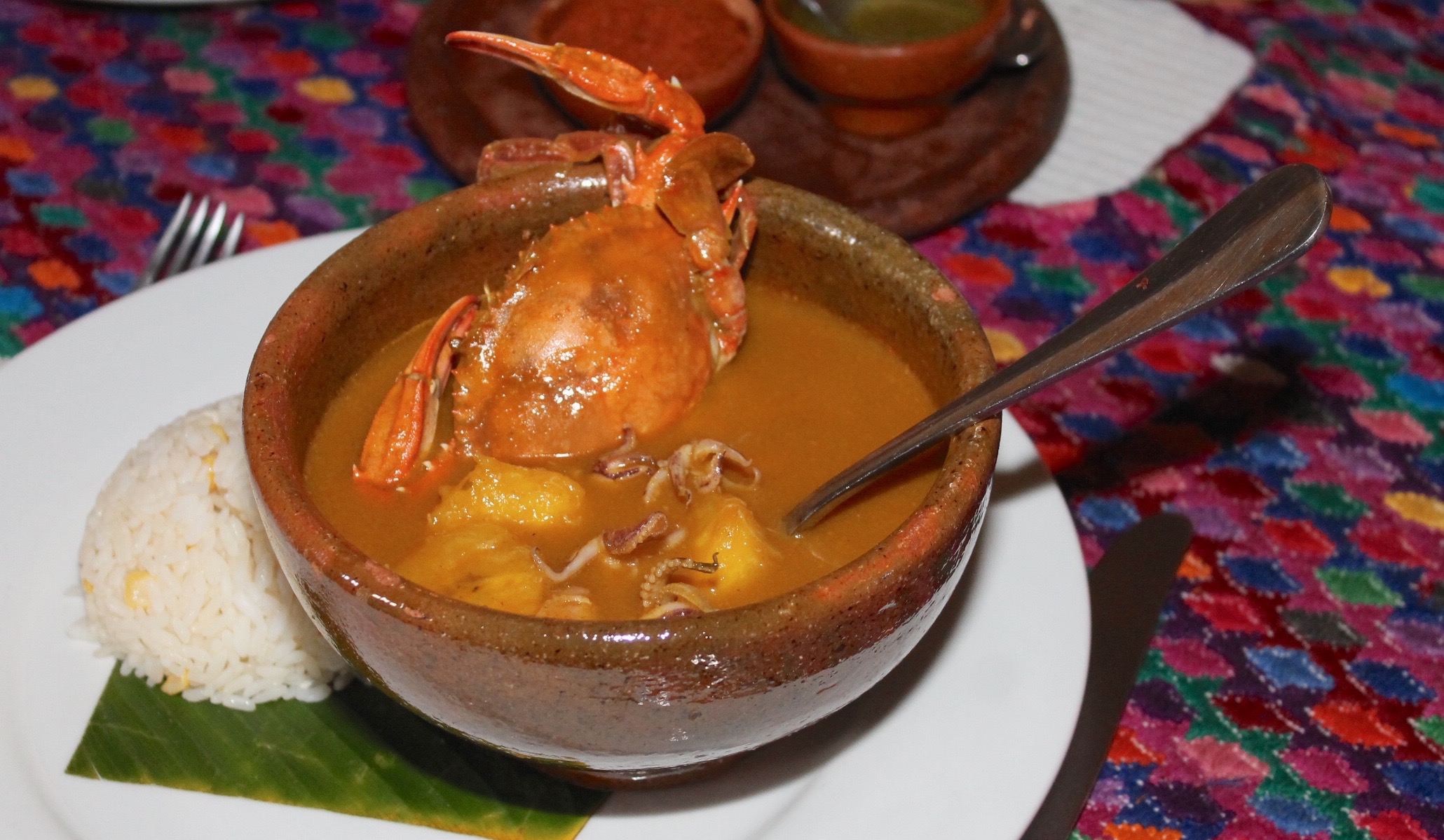 Food is a wonderful thing, it not only fills one of your basic biological needs, but it also has the unusual ability to transport you to far away places, intoxicated by its flavors and aromas. When traveling eating the local food is part of taking the history and the character of a place in and understanding a bit more of the culture while sharing a nice time with the locals.
What is Tapado?
One of the unique dishes that Guatemala has to offer is the exuberant and delicious Tapado. If you're familiar with Guatemala's cuisine, you would know that Guatemalans are big on stews and retain some of their Mayan heritage by utilizing maize and beans in their concoctions. Tapado, on the other hand, is an entirely different story.
What is the history behind the Guatemalan tapado recipe?
Following the Atlantic coast of Central America, the Garifuna people (or more accurately Garinagu) live in Honduras, Nicaragua, Belize, and Guatemala, mainly in the coastal city of Livingstone. The story on its own is an exhilarating adventure. Originally from southern Nigeria, they were shipped as slaves by the British, but as a storm hit their vessel, they skillfully survived the shipwreck and stranded on the Caribbean island of St. Vincent. There they were welcomed by the Caribs, a group of people who had Arawak ancestry from mainland South America, around the Orinoco River. As part of their integration, they intermarried with the Caribs and created a new ethnic group. As St. Vicent was later taken by the British, the Garifuna were displaced to the island of Roatán, near the coast of Honduras. Then they later made a pact with the Spanish and moved on to mainland where they still reside. Talk about an adventure.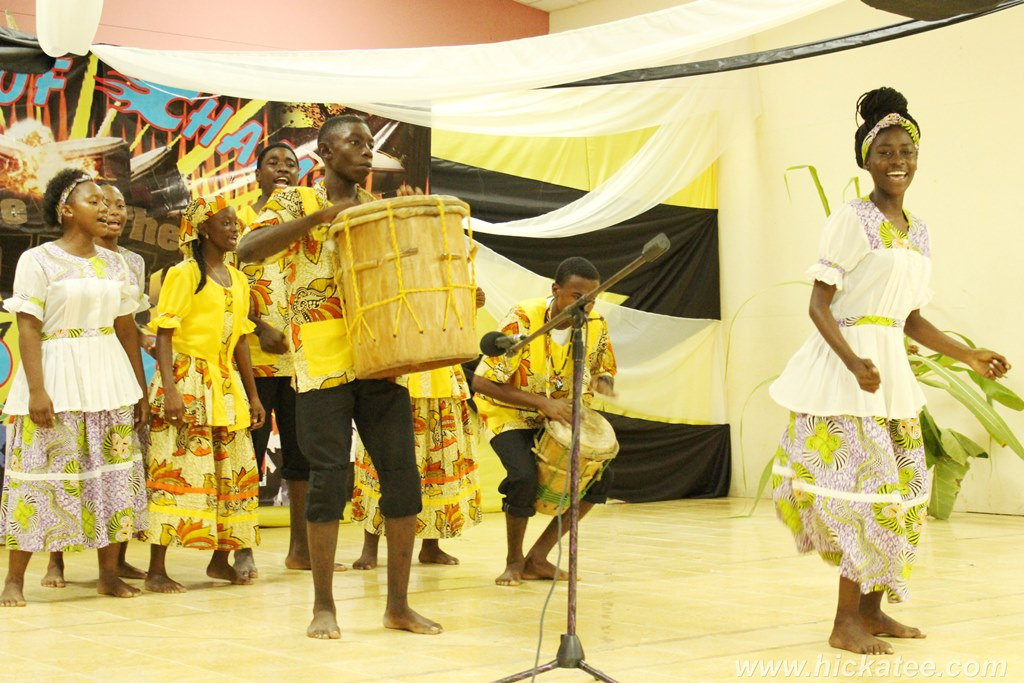 Nowadays the Garifuna live a more sedentary life, but not a quiet one. They still aspire to keep their traditions in a modern and changing world, as their music and dances retain their African influence and on special occasions create a cacophony of drums, songs, and Punta dance, topped by delicious food.
Equally, their dishes maintain a millenary heritage that was born out of the collision and blend of various cultures. Eating a Garifuna plate is eating a bit of their history and culture. They are masters at processing cassava into ereba (cassava bread), or manioc, which for the under trained enthusiast can prove to be poisoned. They incorporate rich flavors like coconut milk, plantains, coriander, and seafood. What is there not to like?
Taking a trip to Izabal and walking through Livingstone, greeted by the friendly Garifuna kids and cheeky grandmas,  the experience is only complete with a big bowl of tapado. So what is tapado? It's the brilliant and harmonious mixture of luscious seafood cooked in savory coconut broth. How can this work? It simply does, and it mouth-watering delicious.
Cooking it is an experience of its own and leaves a lot of room for experimentation, which makes it fun to share with friends or family on a sunny day.  Some ingredients, like the amount of seafood, can vary depending on your preferences, but most of them you can find anywhere.
What are the ingredients for Guatemalan tapado recipe?
Here are the main ingredients that you would find in the tapado.
Seafood: when it comes to Tapado you can play around with your favorite seafood. You can either just use fish or go crazy and make a seafood mixture and include everything from clams, oysters and shrimp to crab and lobster. Up to you!
Plantains: plantains is one of the ingredients that makes Tapado seafood stew or soup really stand out. It gives it a delicious and unique flavor!
Coconut milk: because Tapado is a dish that has its roots in the Garifuna culture where many of the dishes incorporate tropical ingredients like coconut, it just makes sense the that tapado includes coconut milk.
Vegetables: tapado usually includes tomatoes, onions, sweet pepper and potatoes but you can omit the potatoes. It's all about making this recipe yours and adding or leaving out ingredients that make sense to you. Everyone that makes it in Guatemala has their own family recipe and makes slight changes to it.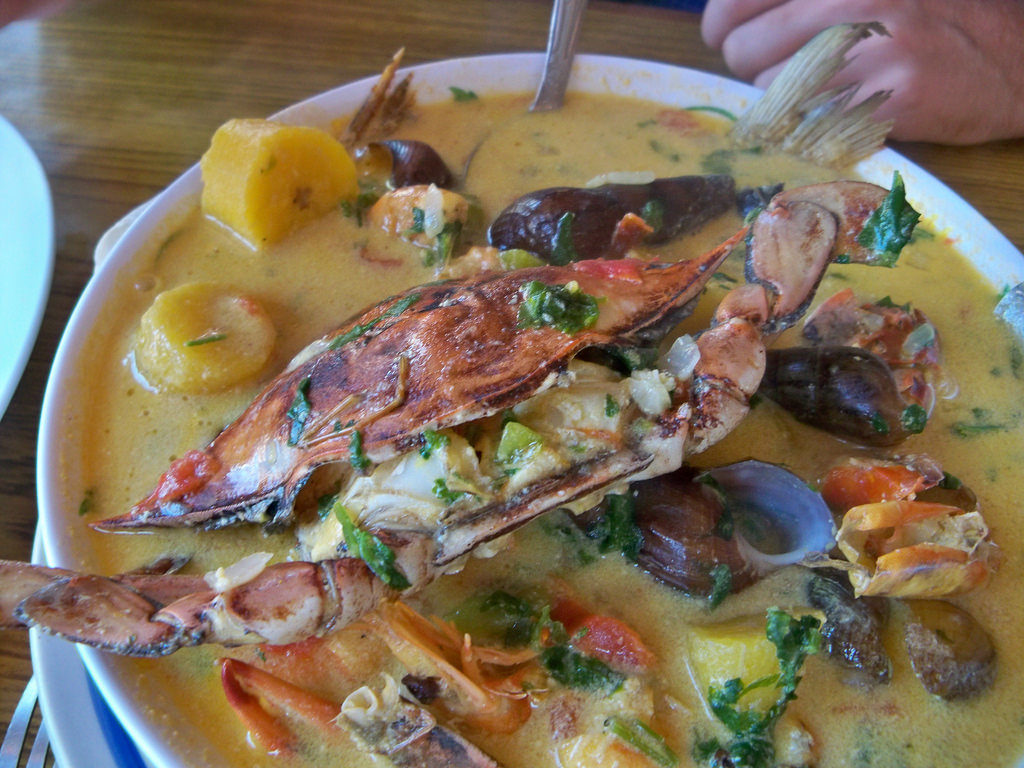 Guatemalan Tapado Recipe
Guatemalan Tapado Recipe Ingredients (3-4 servings)
1  big pot
1 frying pan
 2 cups of coconut milk
2-3 green plantains – peeled and sliced
1 white onion – thinly diced
2-3 large plum tomatoes – diced
1 potato (optional) – cut in thin slices
1 bell pepper (optional) – cut into strips
1 tbsp. of vegetable/olive oil
1 tbsp. of fresh oregano – chopped
1 tbsp. of fresh coriander to garnish – chopped
½   tbsp. of chicken bouillon
1-2 cloves garlic – minced
1 tsp. of ground achiote (annato)
1 lemon
salt and pepper to taste
2 lbs. of snapper fillet
1 lb. clams
1 lb.  oysters
1 lb. shrimp
3 crabs (in Guatemala blue crabs)
Guatemalan Tapado Recipe Instructions
Take the pot with olive/vegetable oil and sauté for a few minutes the minced garlic, sliced onion, tomatoes until they are tender. You can also add the potatoes or bell peppers.
Add the coconut milk and the sliced plantains. Bring to a boil until it takes on an orange color and thicker consistency.
Add oregano, salt, pepper, achiote and the chicken bouillon at your taste. Play with the flavors.
Let it cook for 20 or more minutes until the plantains are cooked.
Clean the fish into a fillet and salt it. Place it into the pan and simmer in olive/vegetable oil for a couple of minutes on each side.
Put the fish and the optional seafood in the coconut broth and cook for a couple of minutes.
Take it away from the heat and serve in a soup bowl. Place coriander leaves to garnish and lemon if needed.
We suggest you serve it with coconut rice.
Now enjoy and be transported to the warm and mellow Caribbean, under the sun and palm trees, among the charming and lively Garifunas.
Buen provecho!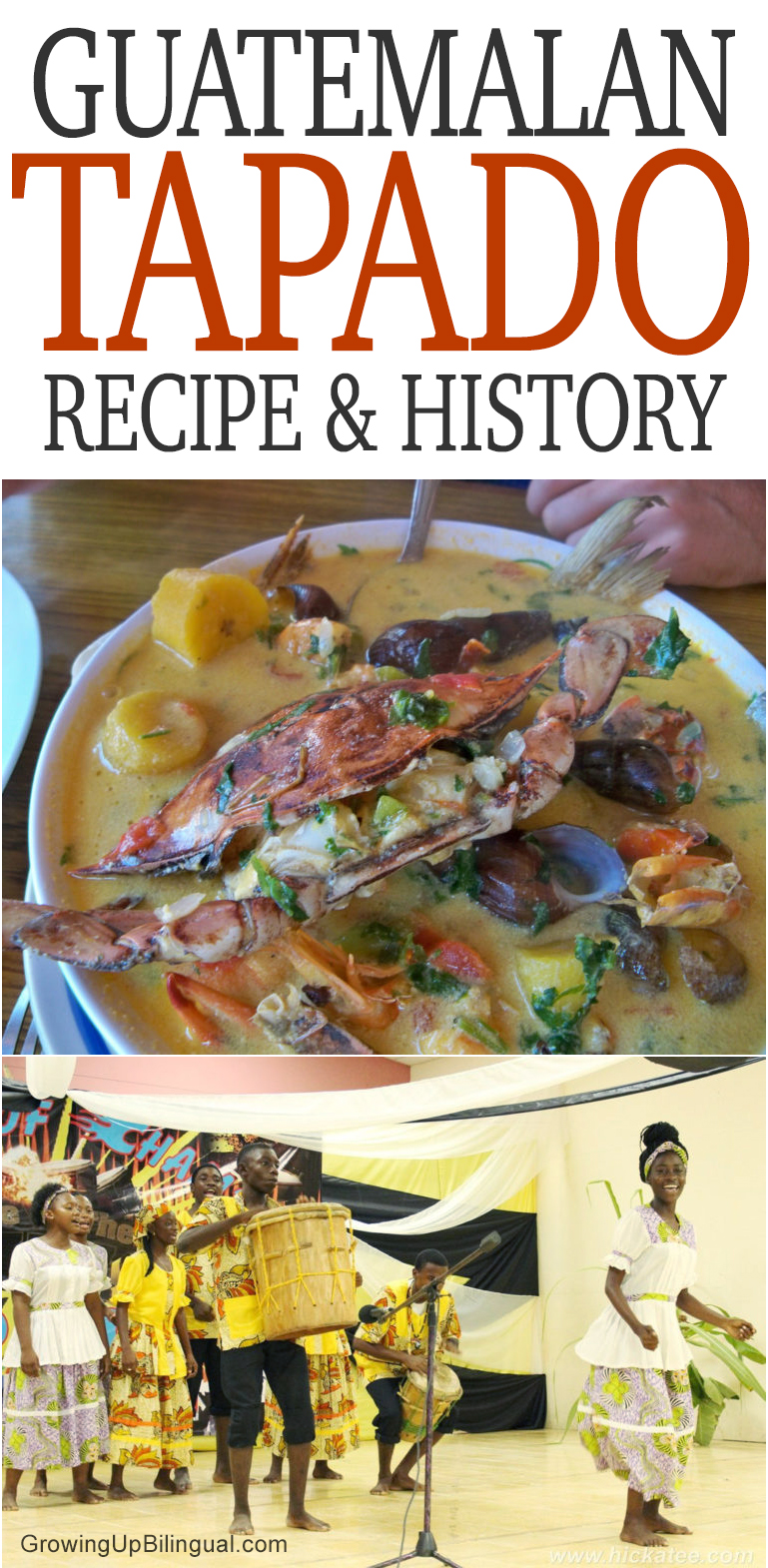 Latest posts by Gaby Martinez
(see all)