As I write this post the clicking of the keyboard on my laptop is accompanied by sniffling and occasional coughing, I have a cold for the second time in two months. Being sick is no fun but when mommy is sick it's really tough on everyone at home. As mom's we have to take care of everyone else but when we get sick there is usually no one to take care of us, specially if the man of the house is out making sure there is food on the table and enough money to pay for the internet, you know the bare essentials.
This year I went back to work part time after spending 4 years as a stay at home mom and last month when I got sick I realized how lucky I am and what a wonderful family I have. For the firs time my little girl showed concern over my health and she decided she would take care of me. So for about a week when I got home she immediately asked me how I was feeling, then sent me straight to bed and asked Daddy to help her make me dinner, which consisted of a grilled cheese sandwich (her favorite). She brought me dinner in bed and proceeded to get into bed with me and eat my entire dinner. She kept doing this for and entire week, asking Daddy if he was also bringing me breakfast in bed (which of coarse he was not) to what she responded: "Mommy on Saturday I can bring you breakfast in bed because I don't have school." I have never felt more loved. When you are sick it's those little details that make all the difference because they really make you feel loved and cared for.
What makes this incredibly special and meaningful is that my little girl has autism and noticing and acknowledging other people's needs or feelings is something that she has a hard time with. For most people empathy is something that comes naturally but she has to work hard to be able to notice and understand what other people are feeling. It has been even harder for her to know what the correct or right thing to do is when someone is hurt, crying or sick. Bringing someone dinner to bed when they are sick is something we have never done. I don't know where she got this idea, maybe she saw it on TV or read it in a book but she came up with this all by herself.

We all have ways of showing those we love how much we care and taking care of a love one when they are sick by doing special things like bringing them dinner to bed, making them that special chicken soup and making sure they have a box of soft Kleenex tissues on hand are things that will not only make them feel better physically but will warm up their heart and show them how much we love them. I always buy Kleenex for my family and make sure everyone has a box in their room, specially during flu season because I know that Kleenex will not irritate or hurt my little one's delicate noses and they know that this is another way in which I am taking care of them and letting them know how much I love them.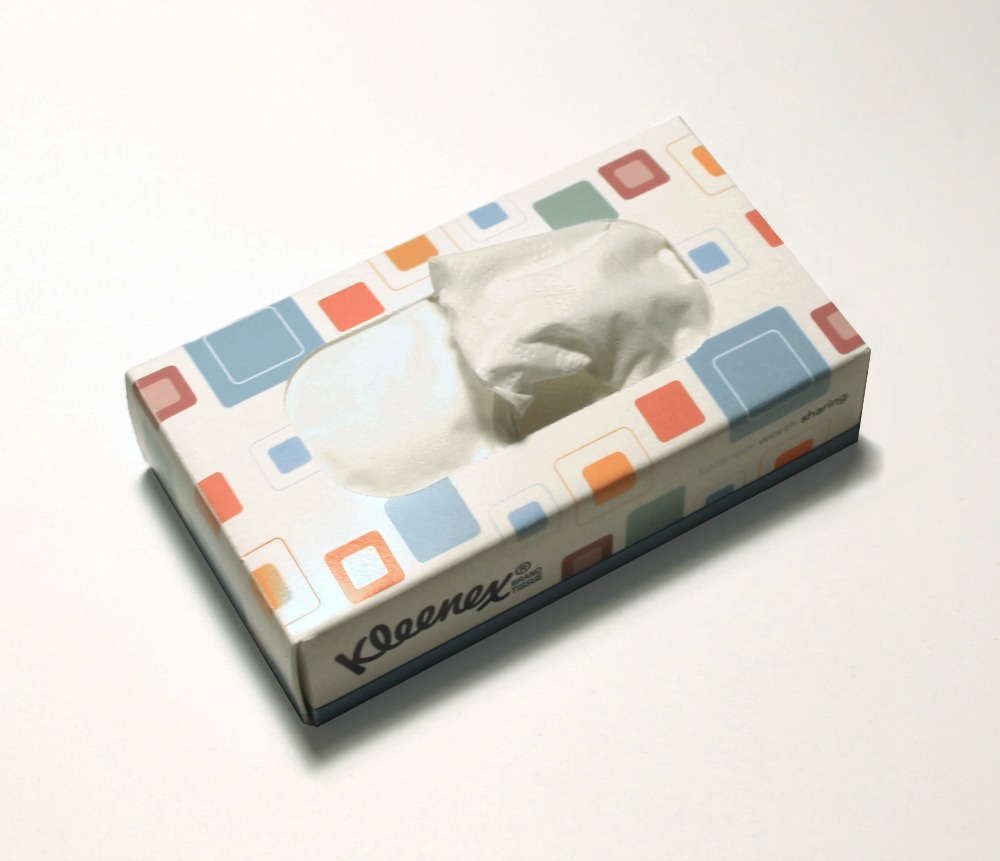 During cold and flu season, everyone could use a bit of comfort, and a small gesture can make al big difference. Starting in September, Kleenex brand will give consumers the opportunity to show someone they love that they care with a Kleenex Share Pack. To show someone how much you care, visit your local retailer, purchase a specially marked Kleenex brand Bundle Pack and redeem the code on the package. Then visit Kleenex.com and follow the direction to send a Share Pack to someone who needs a little care.
Disclosure: This post is compensated and in collaboration with Latina Bloggers Connect and Kleenex, however all opinions expressed are my own.