I was provided with a copy of Un Recorrido por la Selva, a fun and colorful children's book in Spanish, so that I could provide a review. However all opinions are my own. This post may contain affiliate links.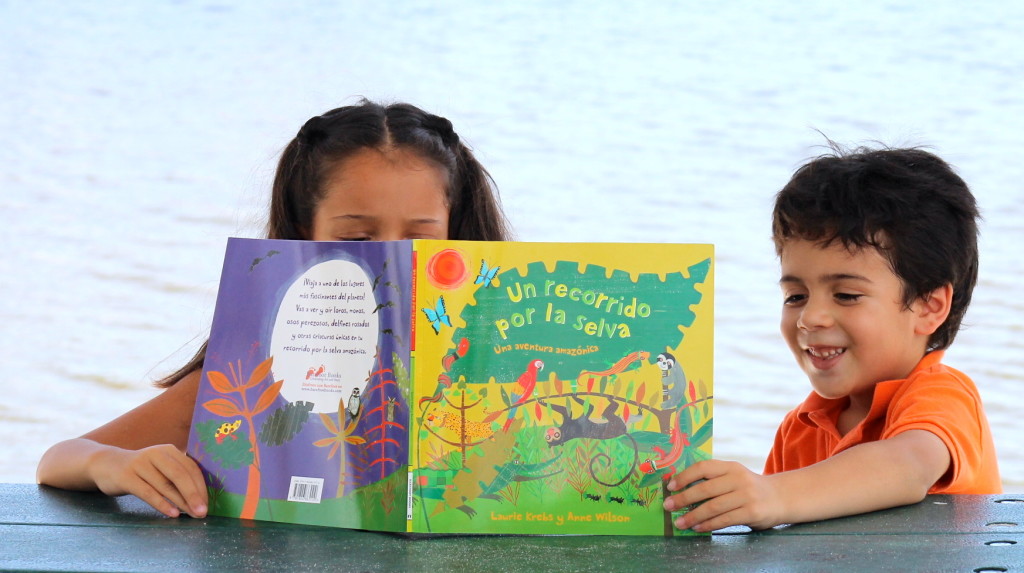 Un Recorrido por la Selva by Barefoot Books is a fun and colorful book that shares the story of a group of children as them embark on an adventure through the Amazon rainforest.  During their walk they meet many of the animals that live in this unique ecosystem from monkeys and lizards to jaguars and otters.
Each page highlights a verb as swimming dolphins and weaving spiders peek from under the bright colorful foliage on cheerful illustrations that fill every inch of the book with vivid colors.
Un Recorrido por la Selva  gives a fun glimpse into the wonderful world that is the Amazon rainforest and provides a great tool for learning more about the habitats and the animals living here. At the end of the book the author, who visited the Amazon rainforest to research in order to write the book, includes educational information about the the area and what makes it unique as well as information about the different people and creatures that inhabit it.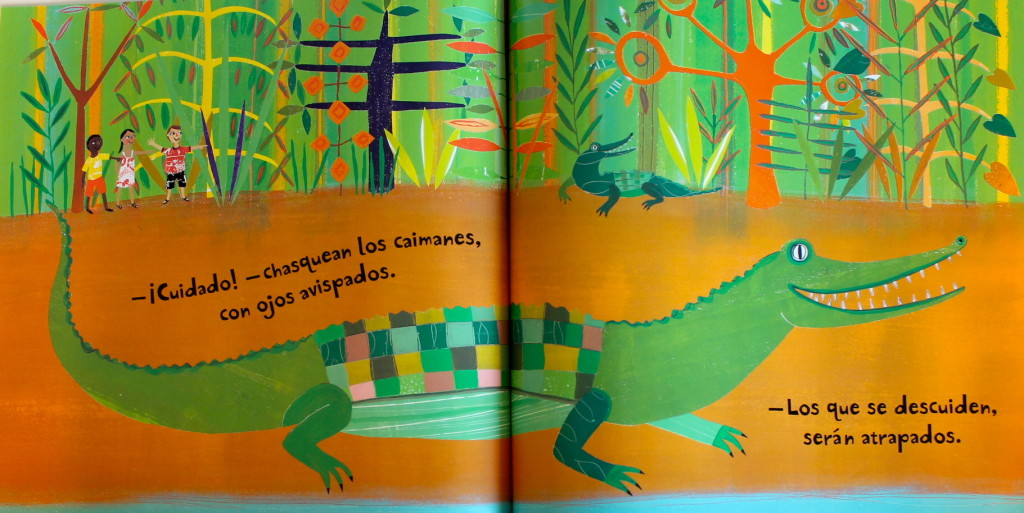 Books about animals are always favorites in our home and my daughter was thrilled to find information on each of the animals and their home so that she could learn more about them. I loved the section that talked about conservation and about bringing awareness to important issues regarding preservation.  In true Barefoot Books style this book is a magnificent educational tool that helps children explore other cultures, our planet and themselves.  The magnificent illustrations not only transport you into the story but also awaken children's imagination and creativity.   My little guy who is very artistic was mesmerized by the exquisite illustrations and couldn't wait to start creating some colorful works of art himself.  This is a very well written book in Spanish and is ideal for any child learning Spanish.
You can learn more about Un Recorrido por la Selva on the Barefoot Books website.   You can also like the Barefoot Books page on Facebook and follow them on twitter @BarefootBooks to learn more about their wonderful children's books and CDs in both English and Spanish.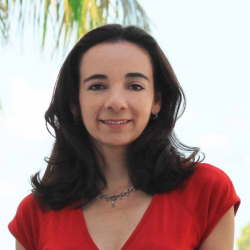 Latest posts by Paula Bendfeldt-Diaz
(see all)