When I first learned I was pregnant with my daughter my world changed completely and so did I. You see, although at 30 I was more than ready to have kids, I was single and the pregnancy was unplanned. All of a sudden I realized I would soon be responsible for a little person and I would be raising her alone. I knew that I would have to be the best mother I could possibly be.
When it came to being a good mother I drew inspiration from many sources including my mother and my father who was also very involved in raising us. But the greatest inspiration came from my kids, they have given me the strength to face many difficult situations and have taught me that one of the most important things when it comes to parenting is teaching by example. My daughter was diagnosed with autism at 3 and she also has a motor processing disorder, which means that the communication between her body and her brain is not very efficient or fast which makes it difficult for her to do any motor related task, including speech. She is a fighter and even thought she has to work harder than any of the kids in her class she never gives up. She inspires me every day and has taught me that there is nothing you can not do if you put your mind to it and work hard.
Motherhood has truly changed how I see the world as well as my priorities and my values. Becoming a mother has been the most eye opening and fulfilling event in my life and since I became a mother I can relate to the experiences and struggles of mothers everywhere.
Johnson & Johnson and its partners support global motherhood with programs that meet the needs of moms and babies in the U.S. and around the world. At this year's LATISM 2012 conference, Johnson & Johnson will be showcasing some of these initiatives under the theme "global motherhood." You are invited to learn more about this work and help them spread the word through social media about the challenges that mothers face around the world. You can inspire mothers like you to join them in helping other mothers by raising awareness about important issues and some of the solutions that make a difference.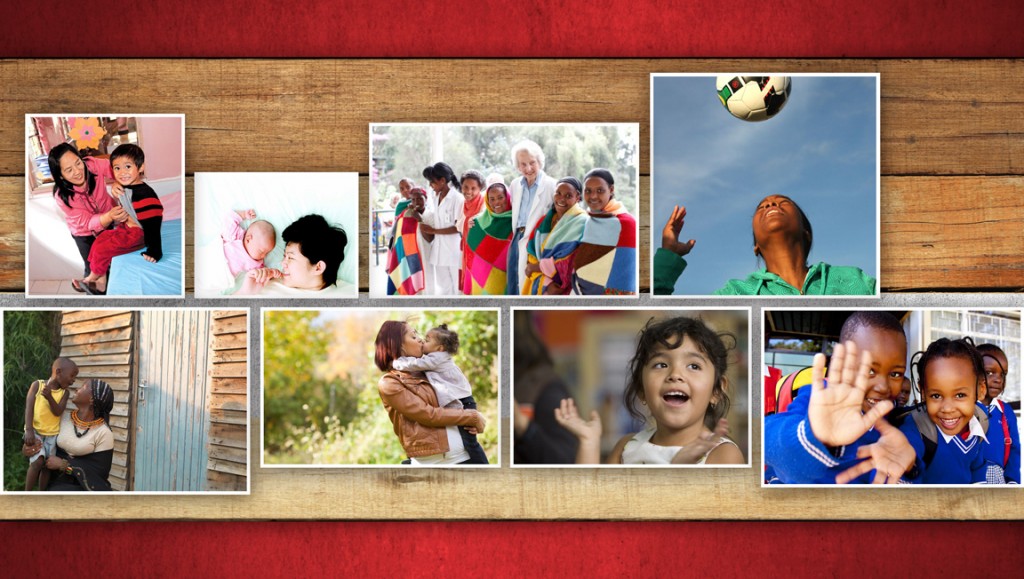 "These photos represent a few of the many programs supported by Johnson & Johnson and its partner organizations to serve the health and well-being needs of communities and people around the world. To read more about these programs and others that help us care for those in need, please visit our website HERE."
Please stop by suite Arboretum II during the LATISM conference to talk with Johnson & Johnson and its partners about the work they do. Get involved in raising awareness about global motherhood by using your social networks for social good.

As a mother where do your draw your inspiration from?
Disclosure: This a sponsored post in collaboration with Latina Bloggers Connect. However, all opinions expressed are my own.