As the weather gets warmer and we spend more time outdoors it's important to ensure that everyone in the family stays hydrated. That is why I'm partnering with Primo® Water to share some easy tips for motivating your kids and everyone in your family to drink more water.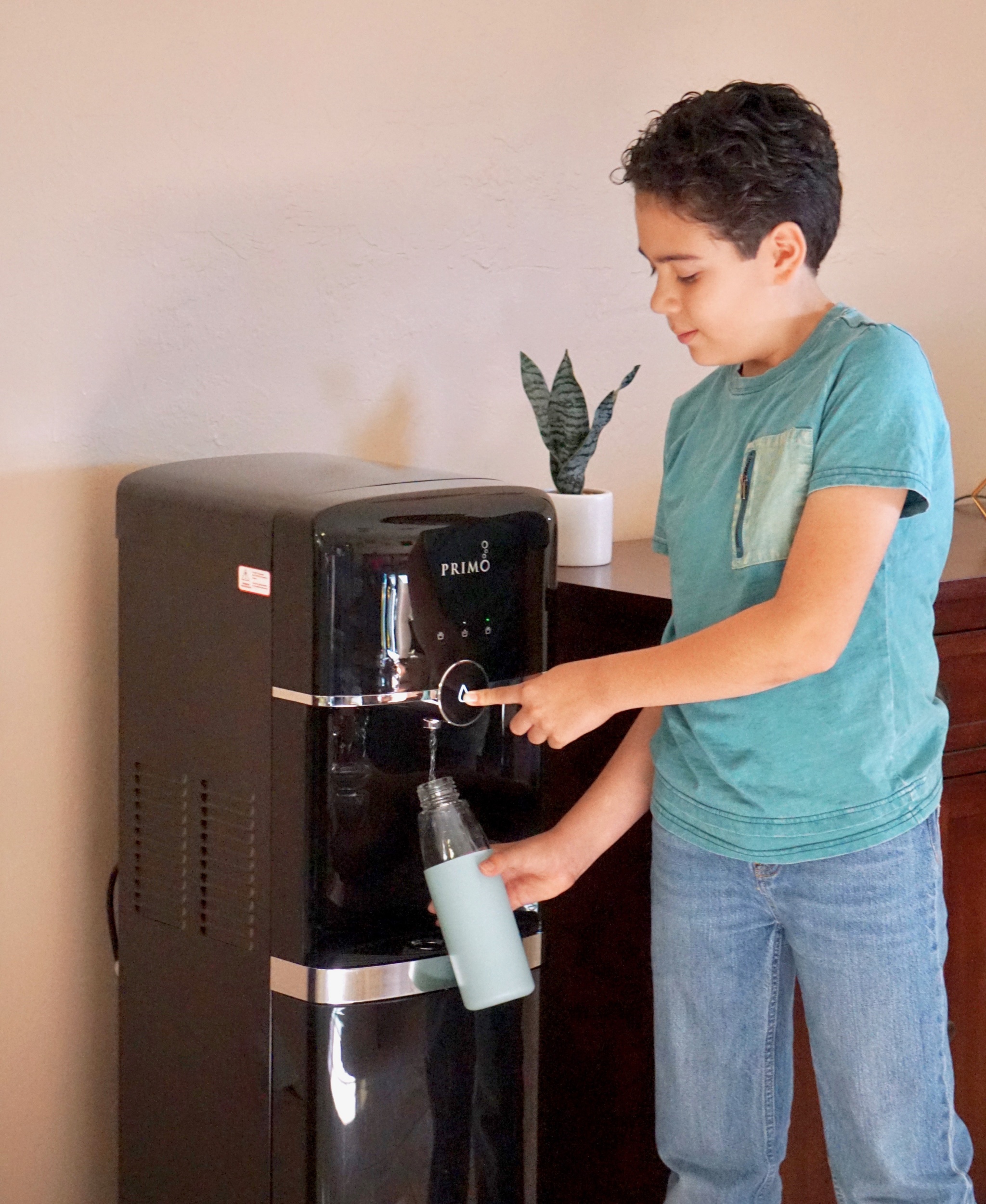 We love to spend time outdoors whether it's hiking, going to the park or spending the day at the beach. Here in Florida the weather is already in the 80s and making sure that my kids and our dog Mickey drink enough water is something I worry about when we're out.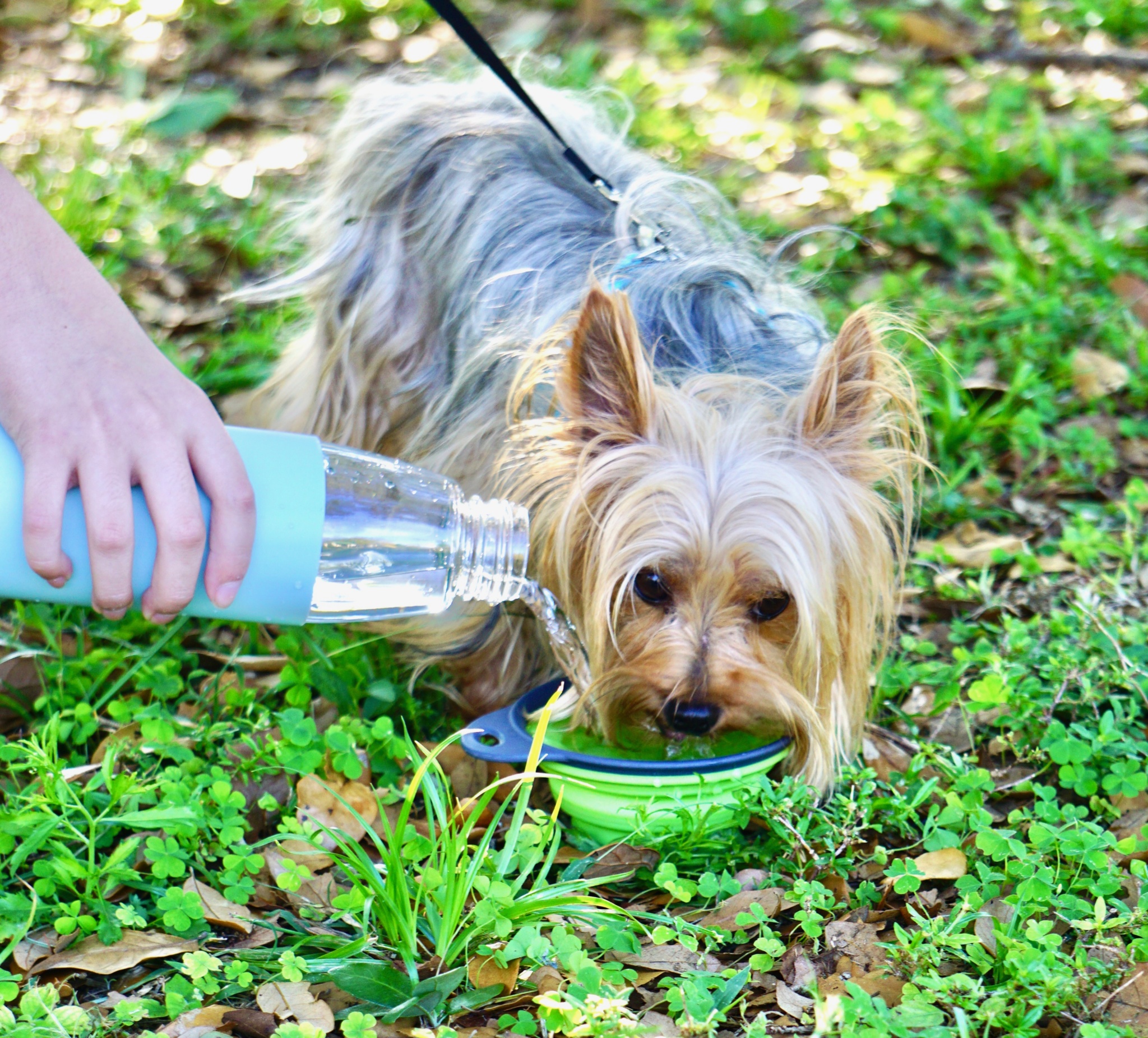 Tips for Keeping Your Family Hydrated When You Spend Time Outdoors
The weather is already getting hot and humid here in Florida, so making sure everyone in the family stays hydrated while we're outdoors is very important. But keeping kids and even your pets hydrated can sometimes be hard. That is why I'm sharing some great tips for getting kids and everyone in the family to drink more water and stay hydrated when spending time outdoors.
Get good quality water for your family
Making sure your family drinks more water starts with having a way to provide them with great quality purified water. That cannot be said for tap water. We had been using a filter for the tap water, but the water never tasted good and I was always worried that the filter did not remove all the harmful chemicals and solids that are often found in tap water, so I didn't feel as confident about asking everyone to drink water from the tap all the time.
Since we got the Primo Smart Touch Deluxe Bottom Loading Water Dispenser I don't have to worry about water quality anymore. Primo water goes through a multi-step purification process that includes reverse osmosis, so I am confident that I am giving my family great purified water. Not only that but the water tastes great! The difference from the tap water is amazing and, in my opinion, it tastes even better than some of the fancy bottled water you get at some restaurants.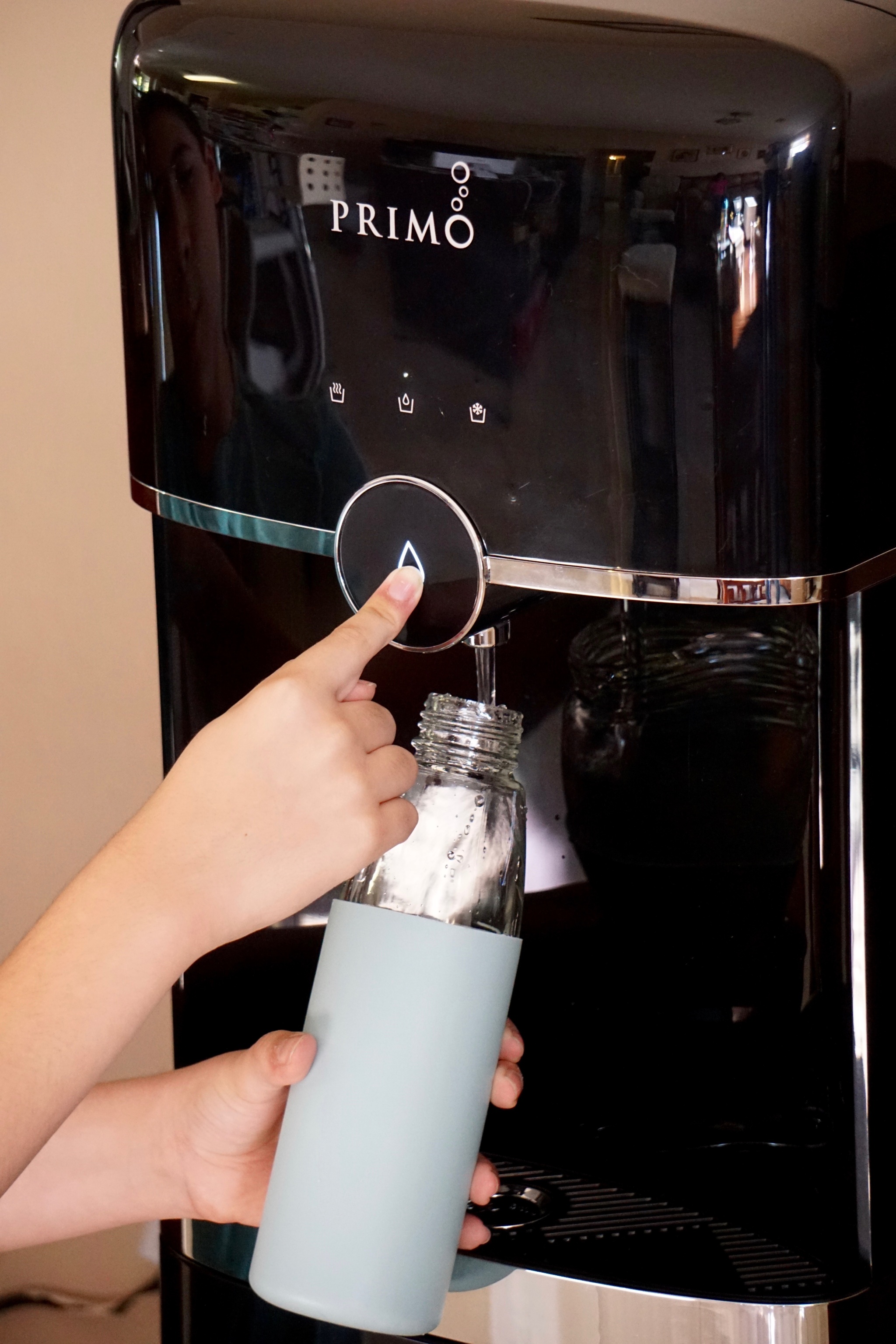 The Primo Smart Touch Deluxe Bottom Loading Water Dispenser fits in a small space and it looks great. Because this dispenser is bottom loading, there's no need to lift and flip the bottles on top of the dispenser and it's super easy to set up. Just slide the 5-gallon bottle in and plug it in. You can select hot, cold or cool water from the smart touch control display and press the droplet to dispense water.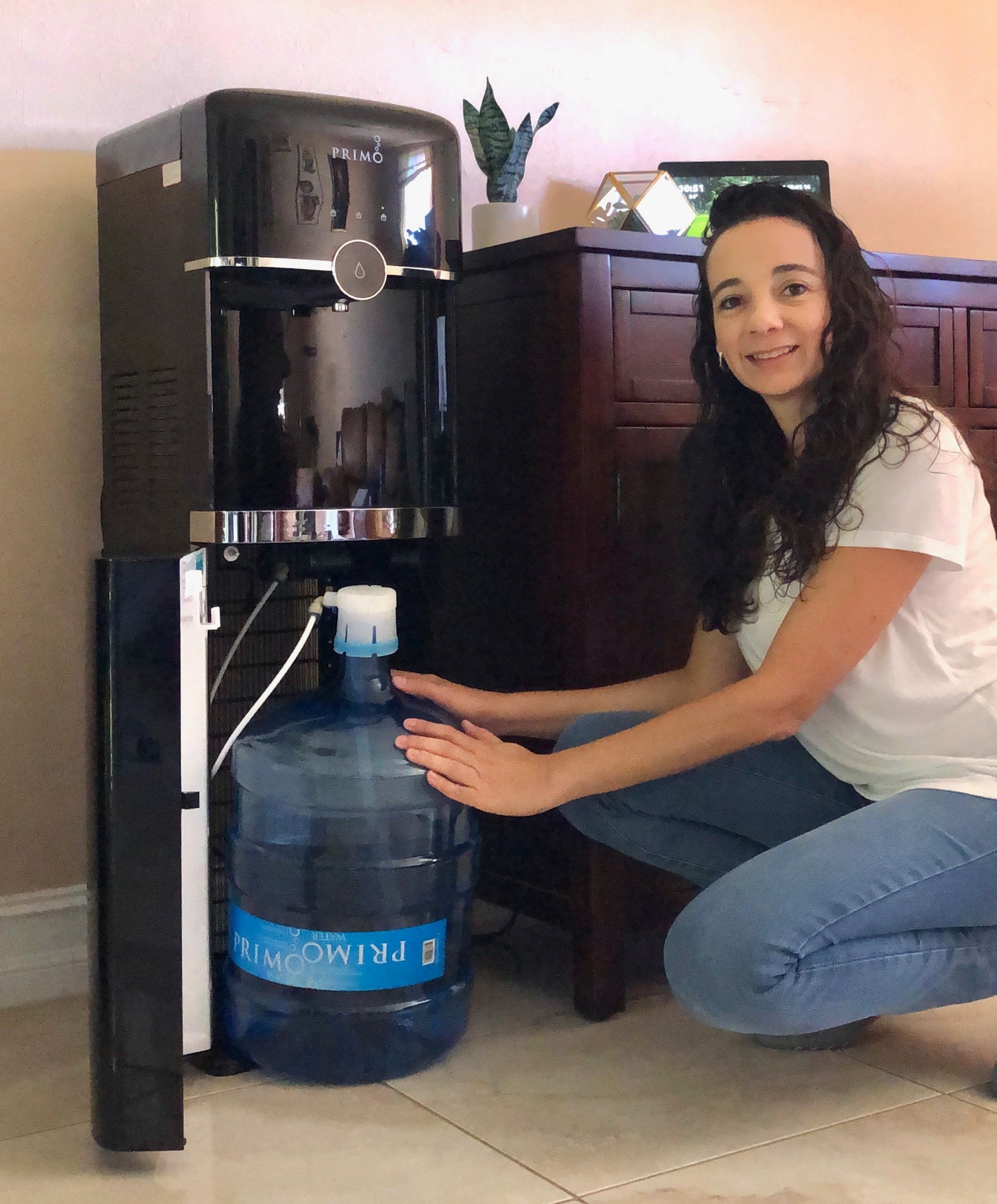 The Primo Smart Touch Deluxe Bottom Loading Water Dispenser can also provide continuous water dispensing and it even has a child lockout function to keep little ones from dispensing water accidentally or totally on purpose. And the Primo dispenser came with coupons for Primo water (up to a $14.99 value). And it's so affordable and convenient to get the 5-gallon bottle refilled or replaced at so many stores all over the country (45K!). You can find the store nearest you here.
Drink water before leaving the house and after returning
Whether we're headed to the beach, to the park or going hiking I make sure everyone drinks at least one glass of water before we head out and as soon as we get back home. This has now become a routine and the kids do it automatically: they fill out their disposable water bottles and drink before we leave and then fill it again before stepping out the door.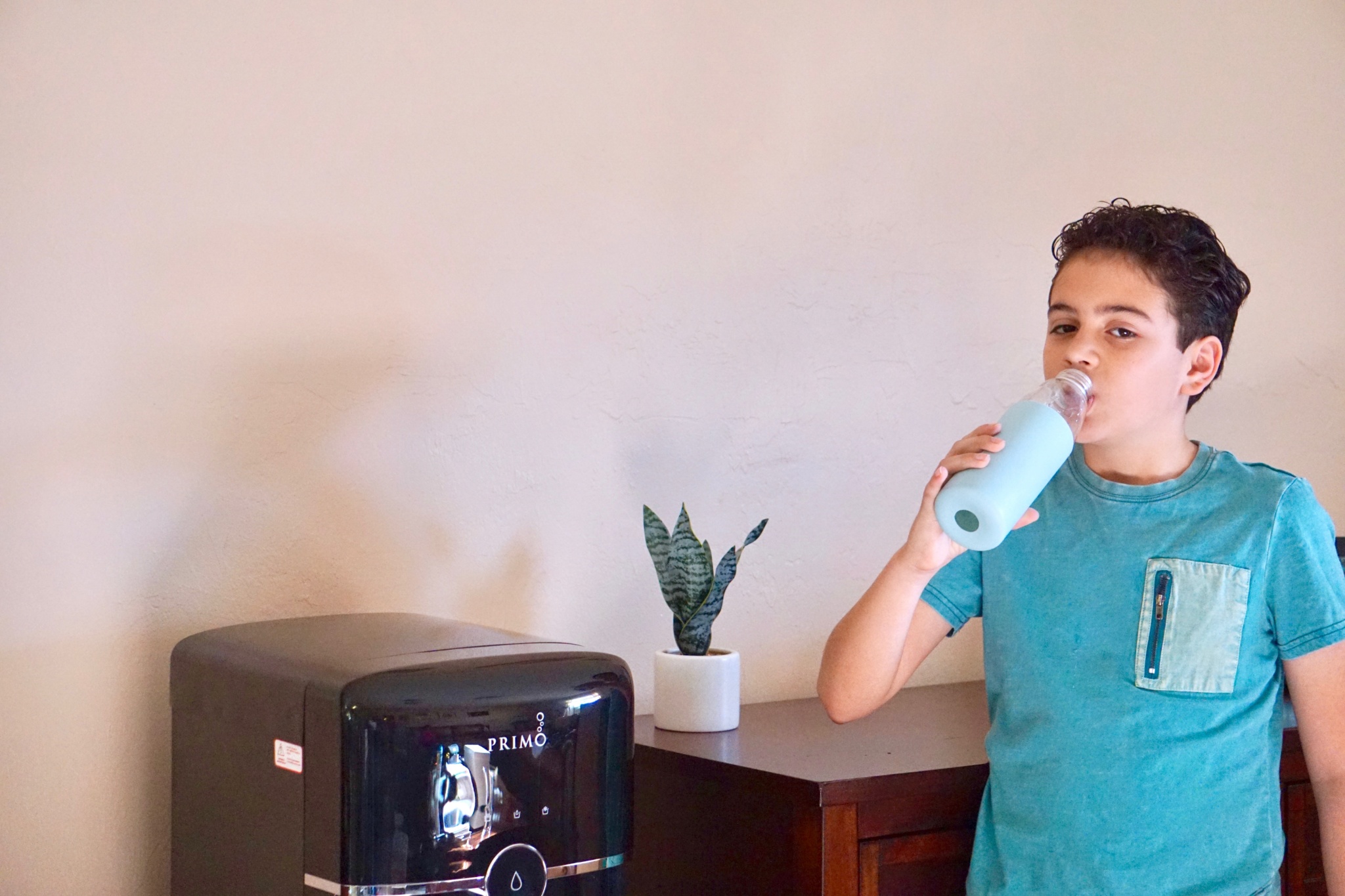 They used to complain about this but now they love pouring themselves fresh cool water from our Primo Water + Dispenser and they don't make a fuss about it.
Make sure you take enough water with you
The most important thing about staying hydrated when you're spending time outdoors is taking enough water with you. That is why each of the kids has their own reusable water bottle and we each carry our own. Hikes with my kids are usually short but if we know we will be hiking for more than an hour we take at least two reusable water bottles each. We often hike with one of our dogs and also make sure to take enough water for him.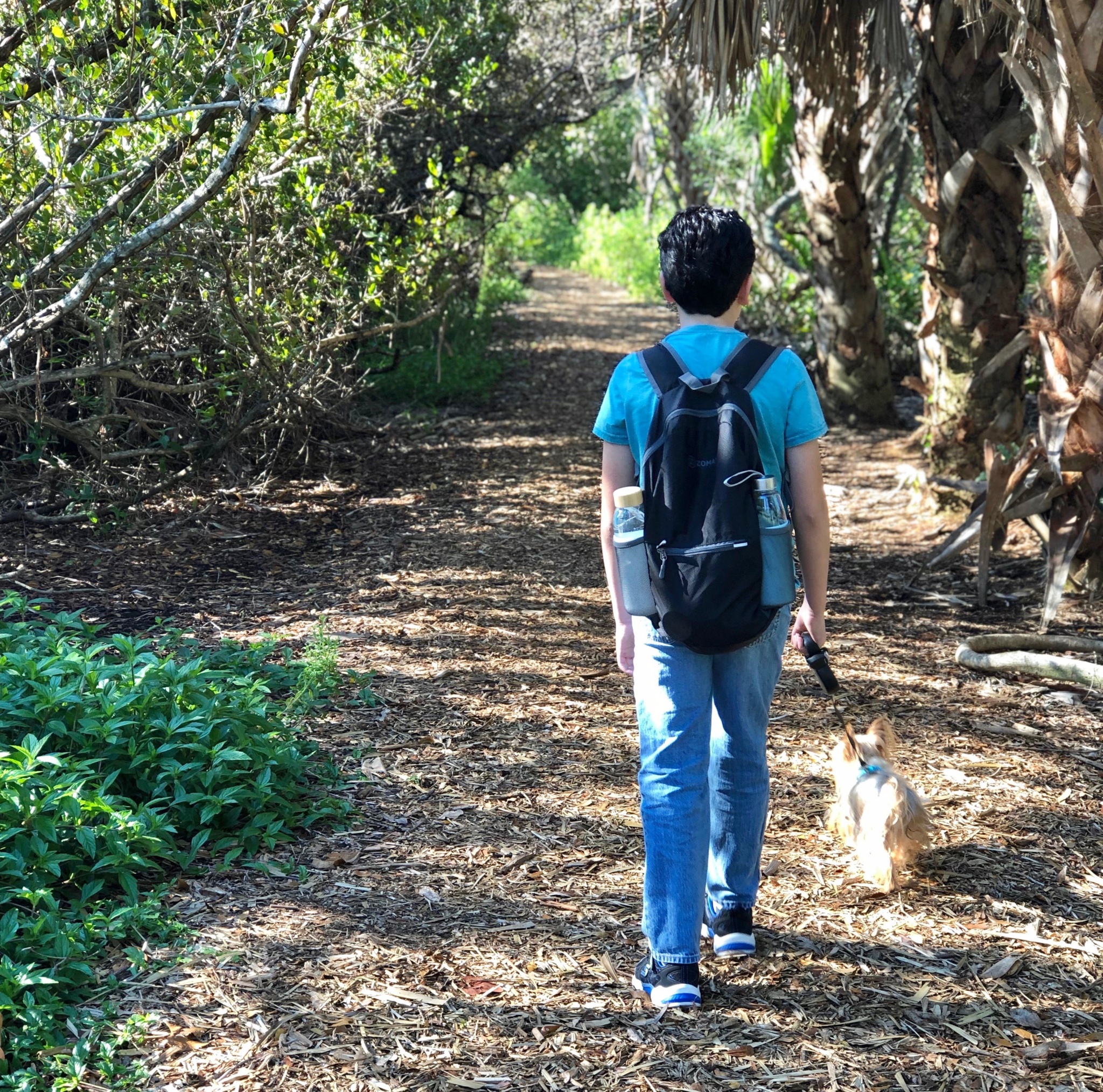 Stop using plastic bottled water
We love spending time outdoors and we want to do our part to protect the environment, so we don't buy disposable water bottles anymore. Not only will most of the plastic end up in landfills or in the ocean but the process of bottling the water in such small containers and the transportation has a huge environmental impact. That is why we love our Primo Water + Dispenser; because each 5-gallon bottle saves 1100 single-use bottles from the landfill (or worse, the oceans)!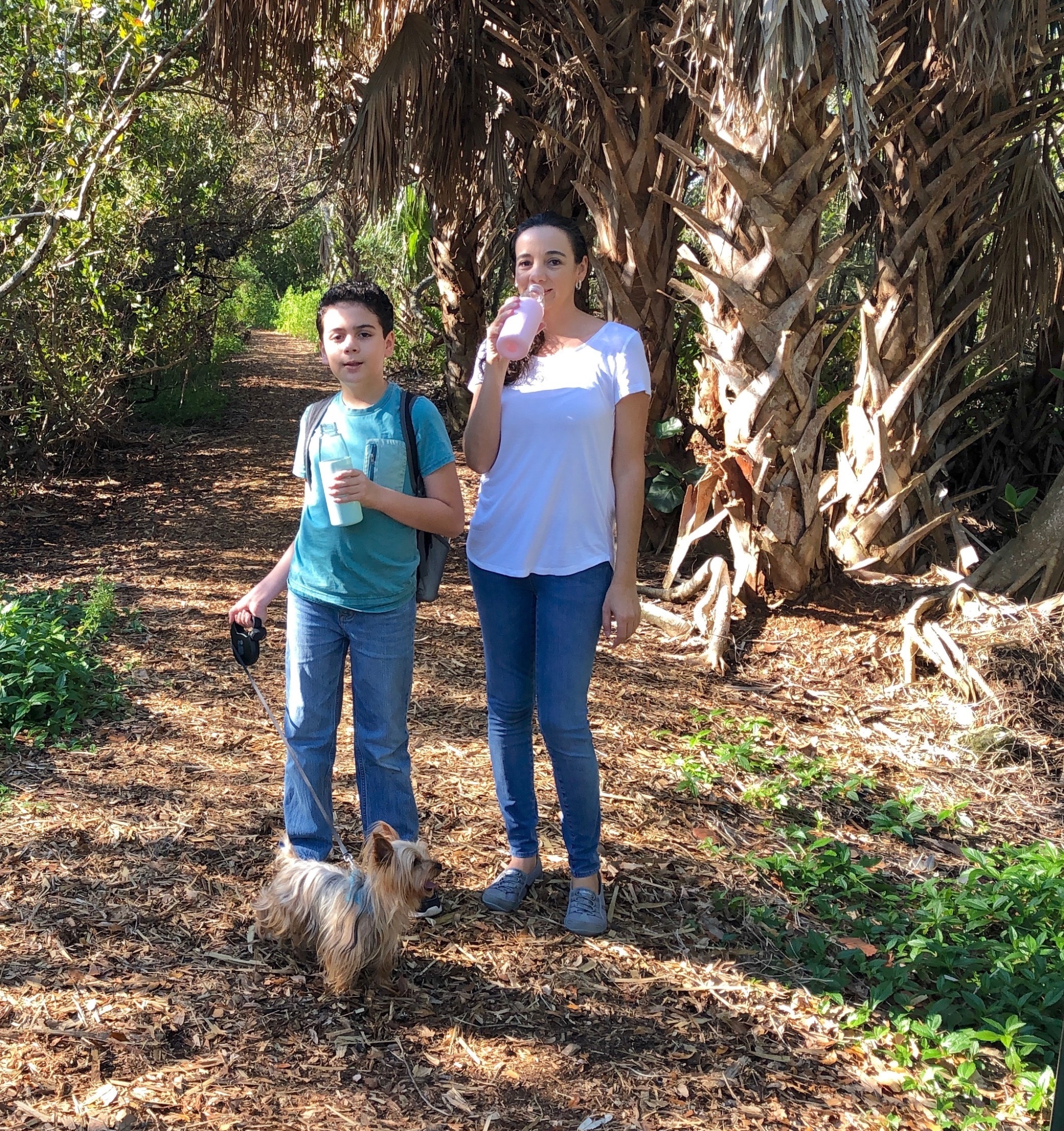 Invest in a fun reusable water bottle for everyone
When it comes to a reusable water bottle making it fun is key, especially if you want your kids to drink more. It's incredible what a difference it has made to let my kids pick their own reusable water bottles. Having my kids take ownership and control of their water gives them a sense of ownership and they realize the importance of it. They love carrying them around when we're hiking, and they drink a lot more water because they got to pick their bottles and because they are carrying them. I even see this with myself, when I use a fun reusable water bottle I remember to drink more water.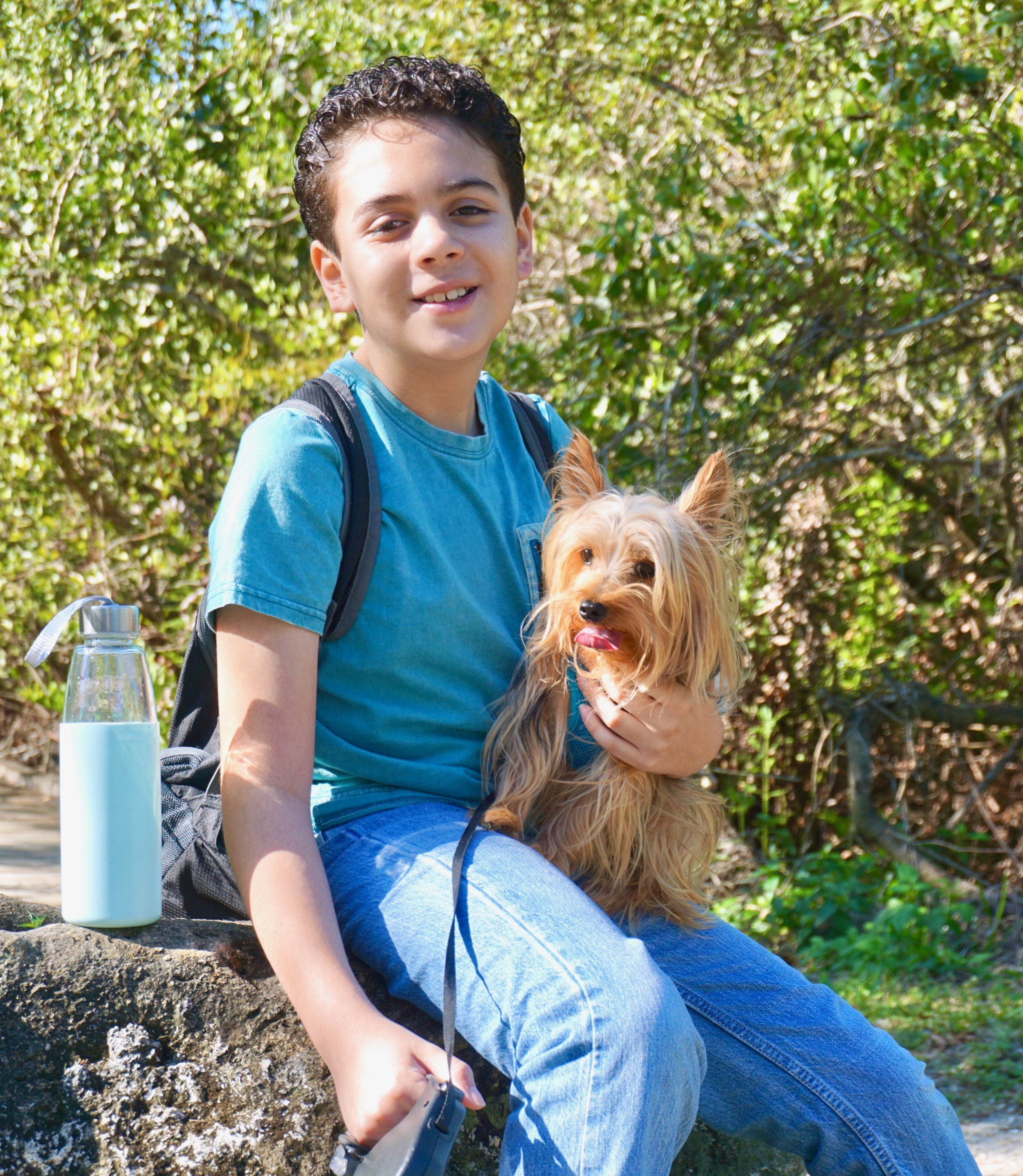 Set a timer for water breaks
Remembering to drink water when you're having fun at the beach or having a fun day at the park can be hard so that is why I set up a timer on my phone to make sure I'm reminding everyone to take water breaks. If your child is older and they have a phone, there are apps that give you reminders for drinking water. And letting them set that app on their phone by themselves will turn those water breaks into something that they feel ownership of and will want to stick to.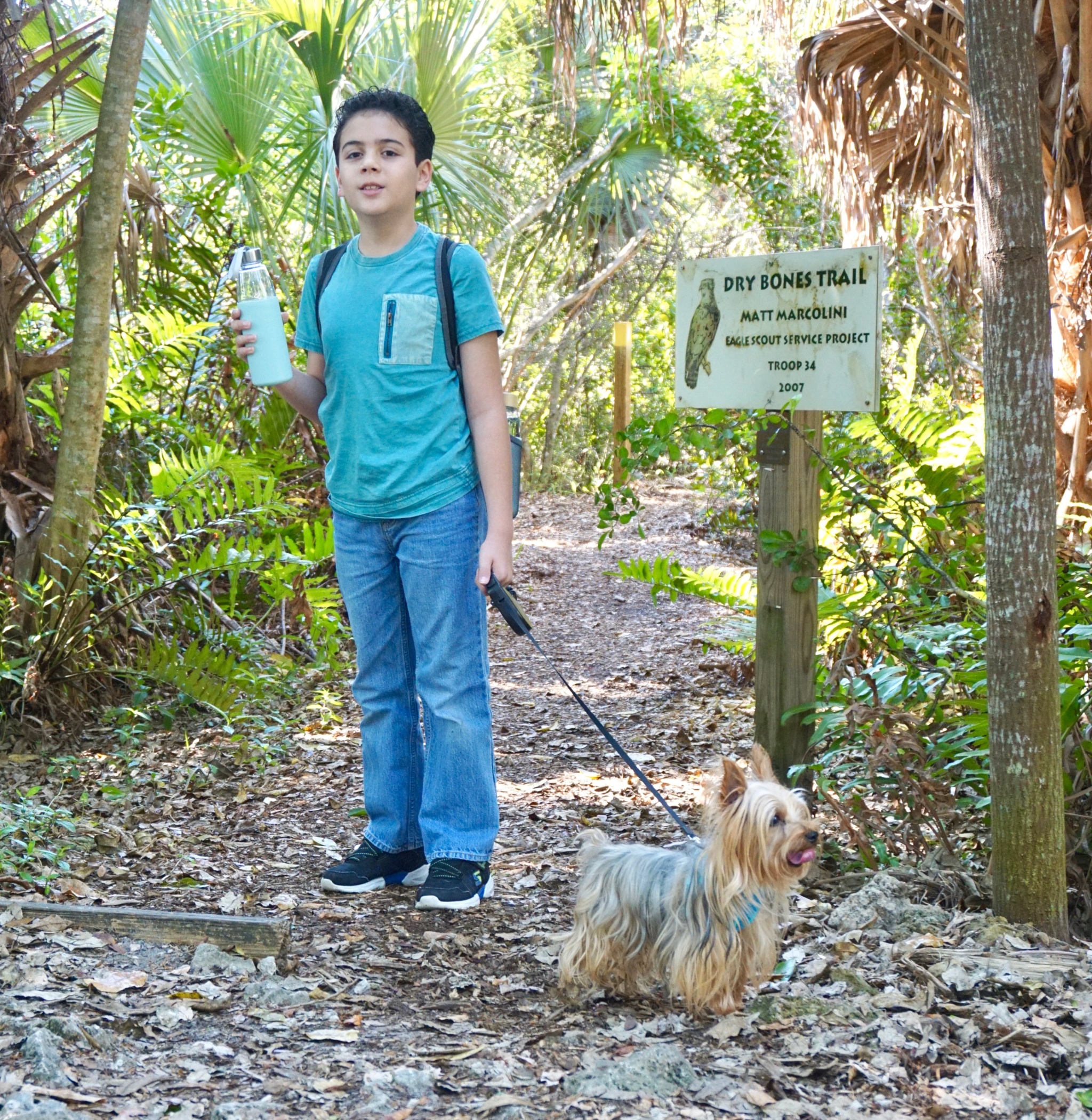 Make sure that water tastes good
My kids used to complain about drinking water. We have significantly cut down on the amount of juice they drink but it wasn't easy and making sure that I provided them with great tasting water was key. From the first time my kids drank water from the Primo water dispenser, they both exclaimed how great the water tasted and they love being able to get chilled water instantly. Sometimes we will add orange slices or frozen berries to the water but for the most part they now really enjoy drinking water because it tastes good. And did you know that adding a water dispenser to your home results in families drinking 25% more water? I'm not surprised at all as I have seen how excited my kids are now about drinking water!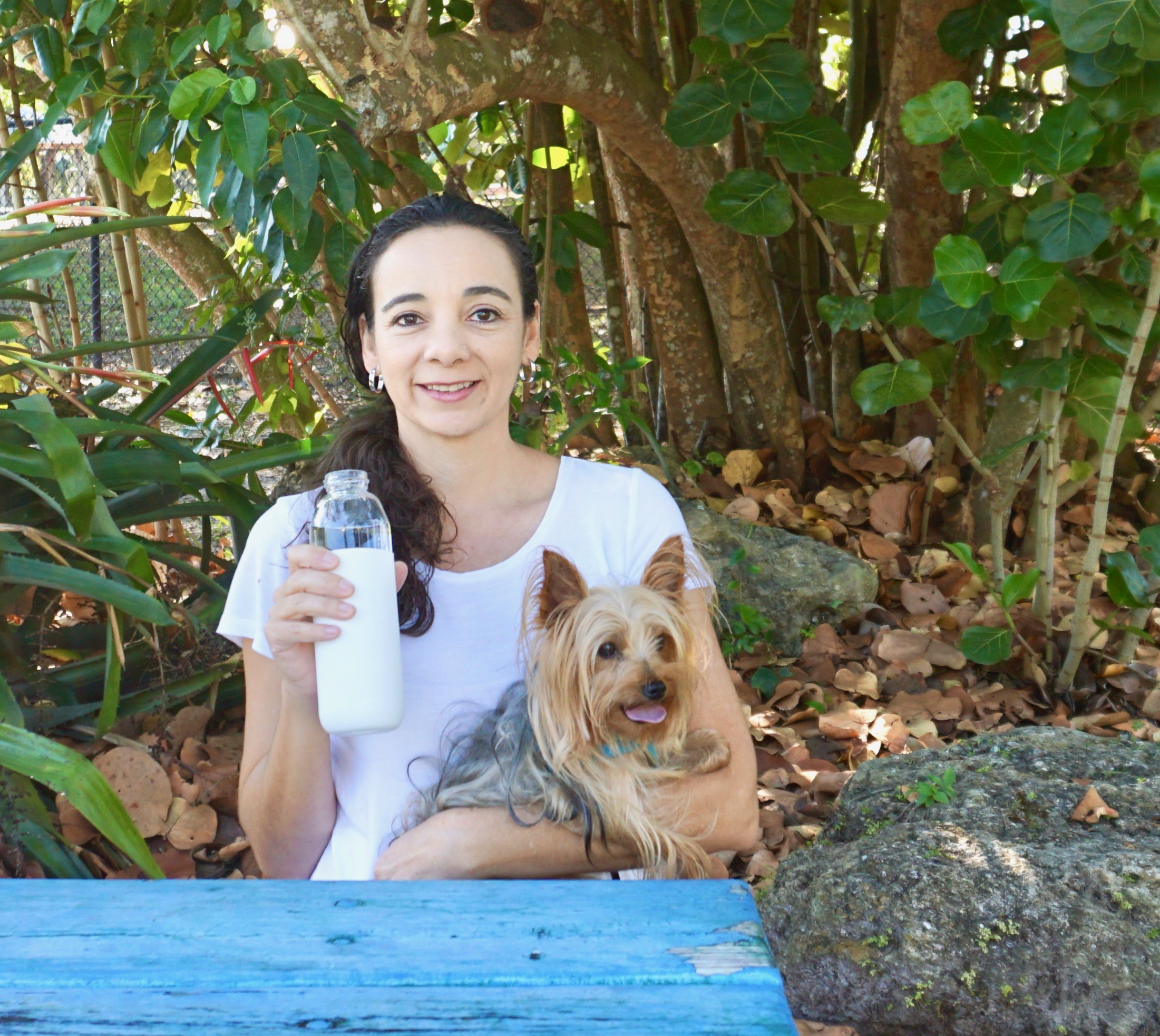 Eat snacks that are high in water content
You can also get water from your food. Some of our favorite spring and summer snacks include mandarin oranges, grapes and watermelon which all contain a high level of water in them. We also love to bring bananas along when we're spending time outdoors because they are full of potassium, which replenishes lost electrolytes from sweating and contain magnesium, which aids in regulating the fluids in your body.
To start drinking great tasting Primo water, use the promo code WATERGOALS25 for 25% off dispenser, FREE fast shipping + a FREE coupon will be mailed for 5-gallon bottle of PRIMO water and another will be in the box when delivered
This is a sponsored post written by me on behalf of Primo.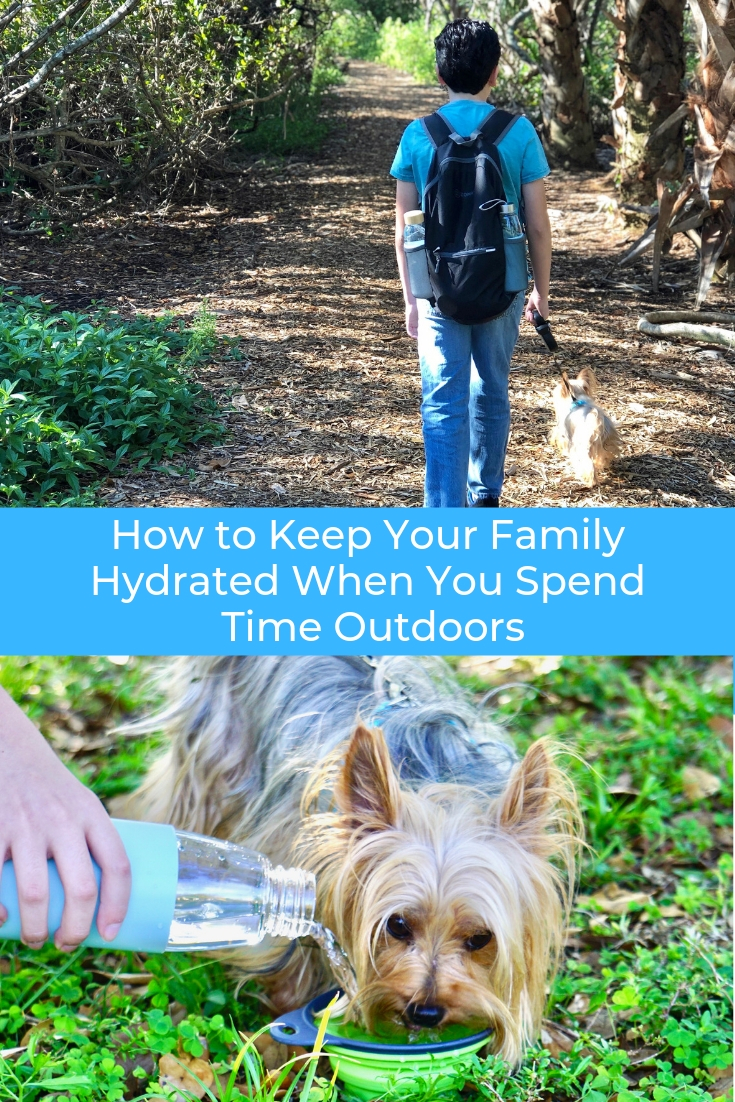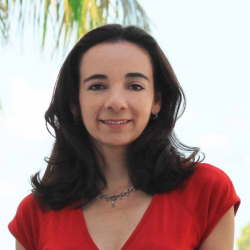 Latest posts by Paula Bendfeldt-Diaz
(see all)