This summer we have so many road trips planned, we are taking advantage of every weekend to explore new destinations around our own state. Last weekend we where invited to check out Gainesville and we where a bit worried about the long drive as my kids get really antsy and cranky after more than three hours in the car.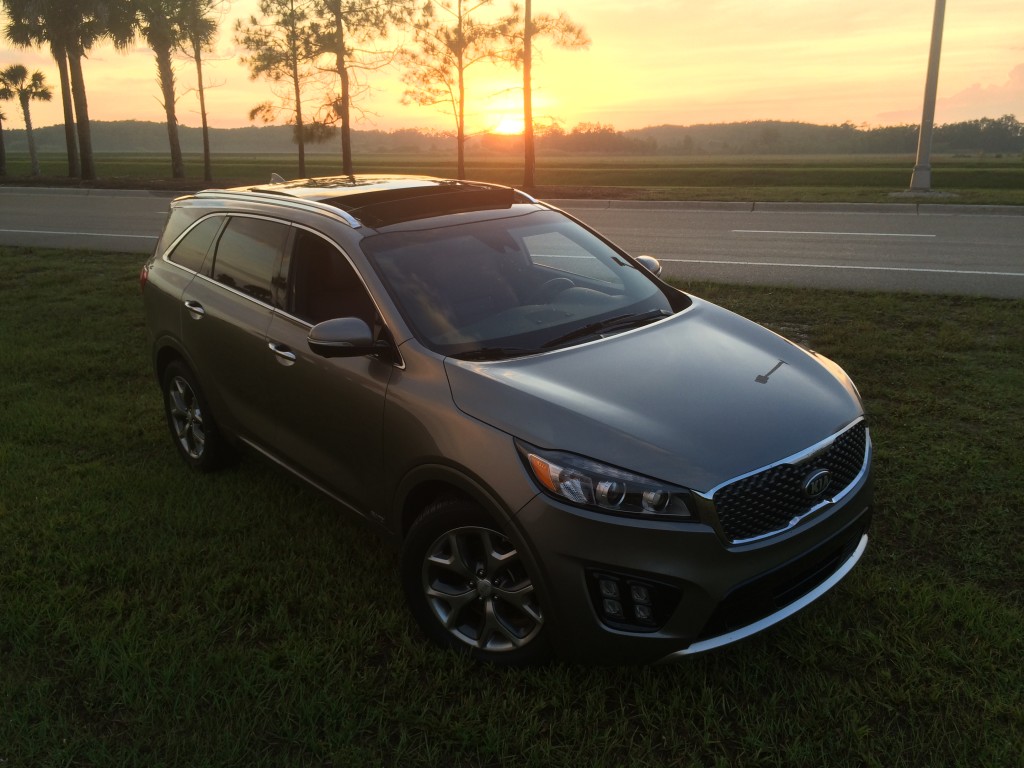 A road trip can either be a fun memory or it can turn into a real nightmare, I remember a few years back driving for miles with a toddlers in a full blown tantrum in the back seat, it was maddening. But now we rarely have those tantrums anymore and we've pretty much gotten the hang of ensuring that road trips go smoothly.
5 Rules of Successful Family Road Trips
• Comfort is key. You're going to be spending hours in your car and if anyone is uncomfortable that will immediately transform into moaning and groaning from the back seat and stress and fatigue for the driver.  So driving a car that is comfortable and spacious will keep everyone happy and stress free.  We had been driving the 2016 Kia Sorento SXL at home for a couple of days before we embarked on our road trip and I was already a big fan. The 2016 Kia Sorento SXL has more room than other 5 passager SUVs of it's type and an additional row of seats in case you need space for more which meant the kids had enough space between them to prevent any fighting! The interior is stylish, well made and attractive and I loved the red leather seats: not only comfortable but they also added a bit of excitement to the interior. The controls where very easy to use, which meant I did not have to be struggling with the console or with the adaptive cruise control (which was awesome and very responsive!) and could focus on enjoying the ride.  The trunk is also huge which means we can fit all of our luggage, coolers, etc. and we don't have to cramp the kids by having to put any bags in the back seat with them.
• Safety rules. If you are driving during the summer in Florida chances are that you will be caught in a thunderstorm and although these are usually short lived they make for difficult driving conditions. Driving a car that  handles is safe in any conditions is important and will give you peace of mind which in turn into a successful and stress free trip.  The 2016 Kia Sorento SXL handles very well and the all wheel drive makes it perfect for driving in any condition.  The car feels stable and I felt safe behind the wheel even driving through a downpour and through road construction during our trip to Gainesville. Even after driving for over 5 hours I did not feel exhausted or had any back or neck pain, which always happens when I'm driving and feeling stressed because the car does not feel safe.  When you spend a lot of time on the road you really pay attention to the safety features and we loved that the 2016 Kia Sorento comes standard with antilock brakes, traction and stability control, front side airbags, and front- and second-row side curtain airbags.  The 2016 Kia Sorento SXL has some great safety features that really help you when driving long distances among them the Surround View Monitor, Blind-Spot Detection System, Rear Cross Traffic Alert, Forward Collision Warning System  and Lane Departure Warning System.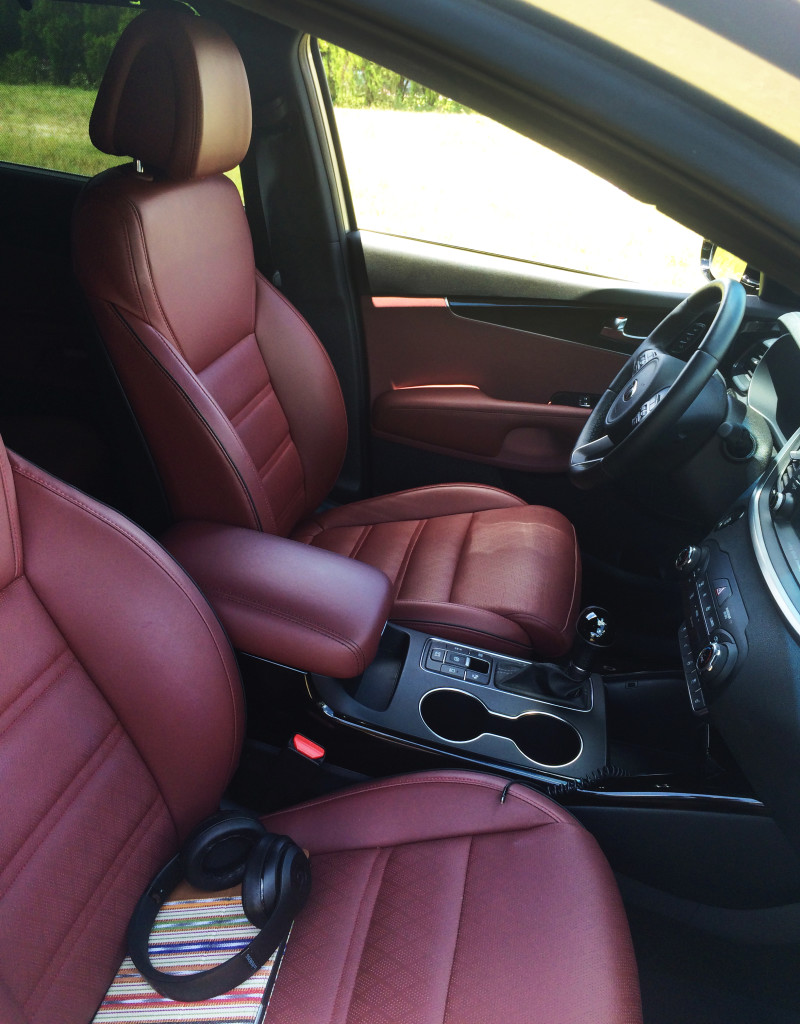 • Flexibility is important. When we started traveling with the kids Paula used to over-plan everything, she would create schedules and fill every minute of the day with activities and things to do.  We have discovered that having a plan is always good but now we use those plans simply as a guide: we know what there is to see in our destination or along the way to it so we are able to make decisions on the fly depending on what we feel like.  If the kids are asleep we let them sleep and if they are cranky and need a break we refer to our plan and look for something fun to do along the way.  We are also always open to just stopping somewhere if something looks interesting and finding those unplanned adventures along the way!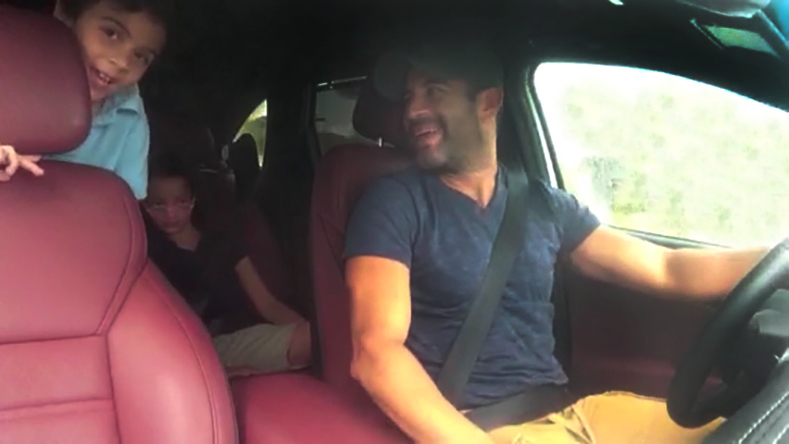 • Build excitement about your destination. The time you spend on the road give you a great opportunity to talk to the kids about where you are going and what you plan to do. We like to get them excited and get their feedback on what they think will be their favorite activity once we get to our destination: this keeps them entertained and it also gives us an opportunity to share some quality time as a family. When we are coming back from our trips we always talk about how much fun we had and what where the kid's favorite things and why and that helps us in planning successful family trips in the future as we learn about what the kids enjoyed the most, which many times is quite unexpected.  On our trip to Gainesville my son's favorite things where the museum and eating at the fun and funky pizza place, even though he does not like pizza!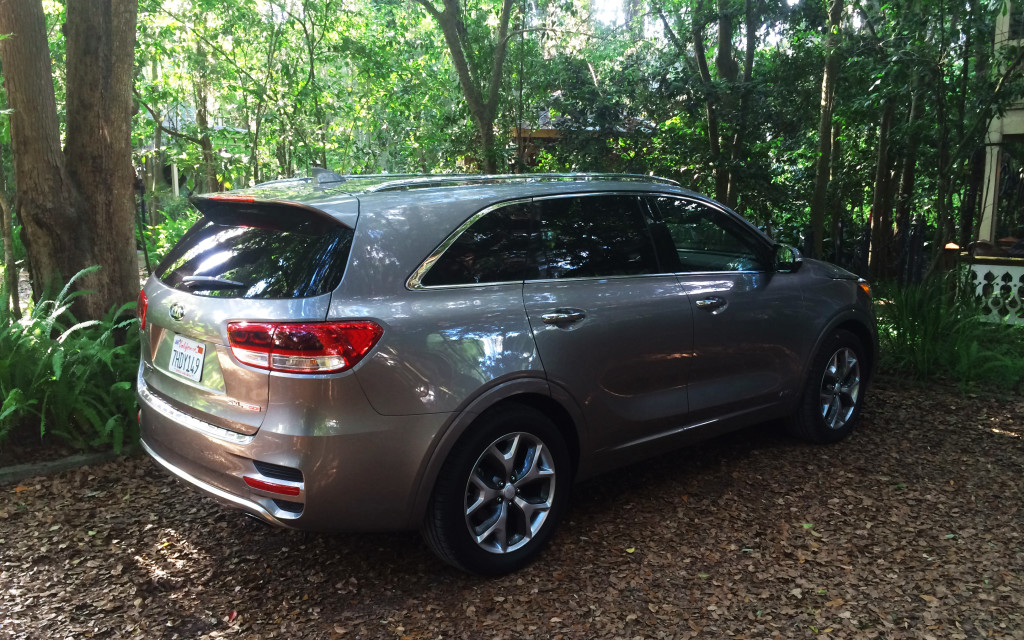 Have fun.  A road trip is as much about the journey as it is about the destination so don't focus only on what you will do once you get where you are going, make some plans for keeping everyone happy and entertained during the trip as well.  For me a great driving experience is tied to great tunes and having a car with a good sound system is important. Conectivity is also important and the 2016 Kia Sorento SXL has up to eight outlets, including four 12v outlets, two available USB rapid-charging ports, one available 110v inverter, and one AUX/USB port: enough connection for however many devices you plan on bringing on your road trip. The panoramic sunroof with power sunshade was a fun feature and since we live in Florida we do take advantage of the sunroof a lot.
We are in the market for a new car and the Sorento would make a great option for our family because it's spacious, is packed with great safety features at an affordable price and it comes with a great warranty.  I love that even though it's a great family car it does not sacrifice style for comfort and it provides for an extremely pleasant drive. I think the 2016 Kia Sorento SXL is the perfect car for everything our family needs: from everyday carpooling and driving kids to soccer practice to long road trip adventures.  I was really impressed by the car from it's high quality interior to the great performance it provided a sophisticated and fun drive.
You can find out more about the Kia Sorento by visiting the Kia website, and like Kia Motors on Facebook and follow them on twitter @Kia  to stay up to date with their latest news and information.