This is part of a sponsored collaboration with Latina Mom Bloggers and Disney Studios. However, all opinions expressed are my own.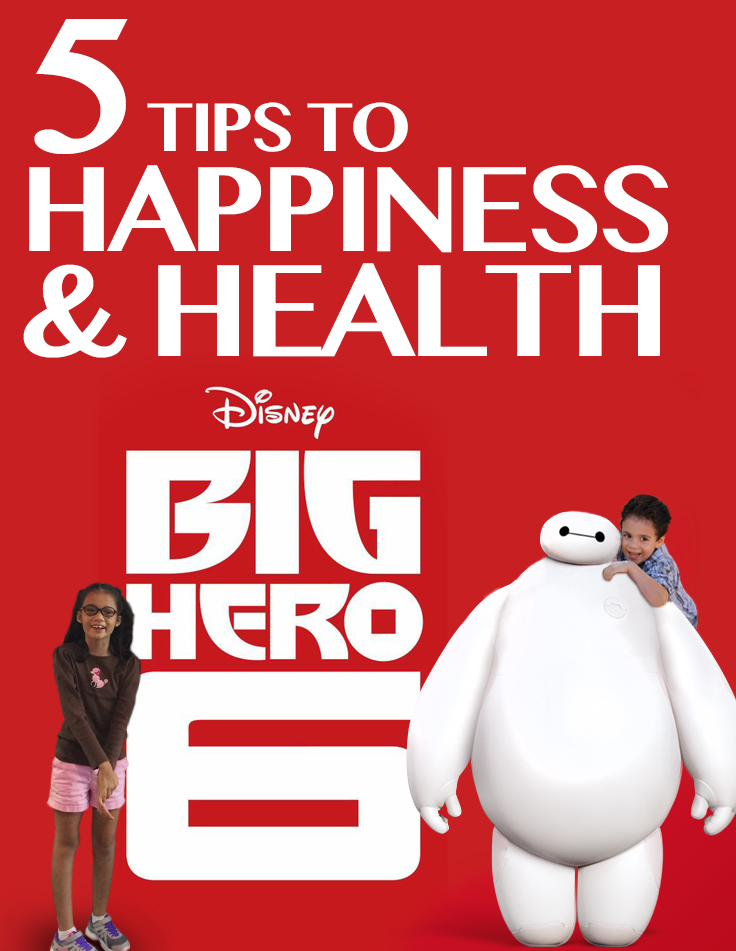 Living Healthier! This life is all we have and living it to the fullest is a must! We all know that responsibilities and the reality of life makes things seem hard but they are many steps you can take to change your mental state and live each day with a positive attitude. Watching Big Hero 6 (now on Disney movies anywhere and on Blu-ray™ Feb 24. ) with my family at the movie theater reminded me about the importance of taking care of the people you love and simply giving them a hug and telling them how much you love them!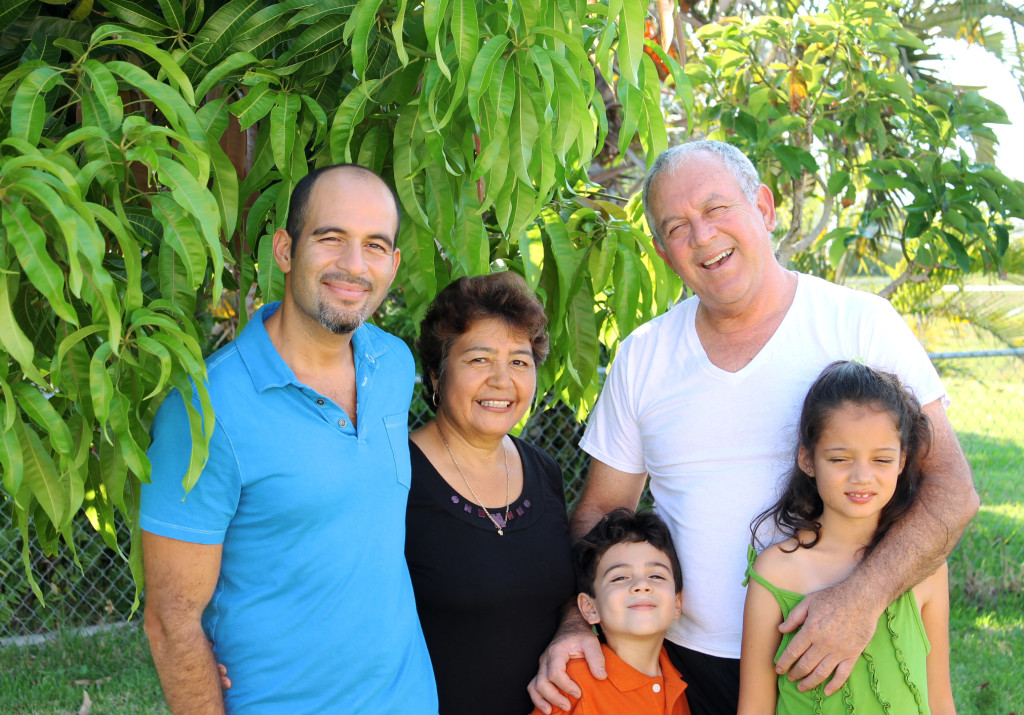 I loved that Big Hero 6 had such a heartwarming and wonderful message and it's one of those movies that leaves you thinking about your life and about how what you can do to live it better, be more present and purposeful and focus on happiness and your family.
We might not have a personal companion robot like Baymax but if you are close to your family they are support you and help you to stay positive in mind and spirit no matter what is going on in your life, like I always say "la Familia" is everything.
They are many steps you can take to live a happier life and here are my five simple things you can do to improve your overall mindset and health:
No one will help you turn that frown upside down, only you can do that ! You are in control on how things affect you and what you do about them.
Don't skip meals, specially breakfast. With breakfast you start your day strong and ready to take on anything that crosses your path. Try to add protein to it to stay sharp and ready.
Go outside everyday even for a few minutes; sunlight is necessary for a healthy body and mind. Give yourself time to be outside even if is for just for a few minutes. If you are at work take a walk during lunch time or walk for 10 minutes around the neighborhood.
Take some time for yourself or enjoy the company of friends.  Find ways to break the everyday routine, unwind and leave your stress and worries behind by enjoying the moment and the company of loved ones.
Exercise! I don't mean go to the gym necessarily, but stay active in some way; take the stairs not the elevator, go out and walk or run  for 10 minutes or play more with you kids , yo'll be glad you did !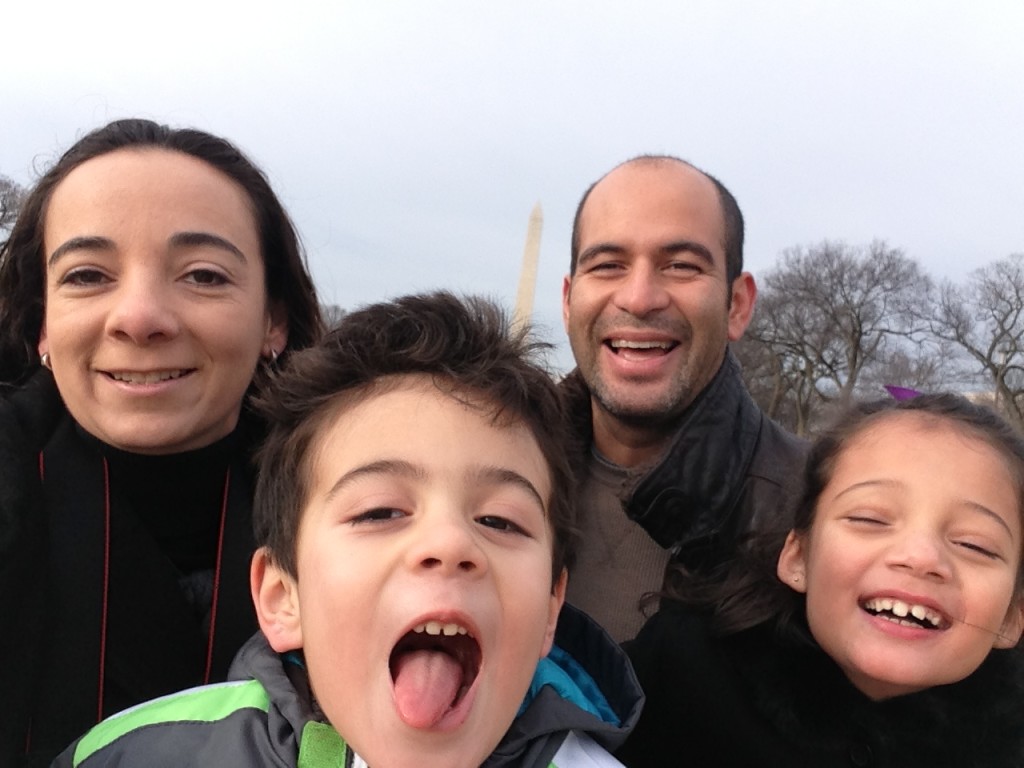 You want to stay positive for you and your family and always be kind to others. Being kind and giving back is not only great for you community and sets a great example for your children but it will also fill you with a sense of happiness. Smile more and life will smile back at you. You want people remembering you for your smile. Living healthier your priority!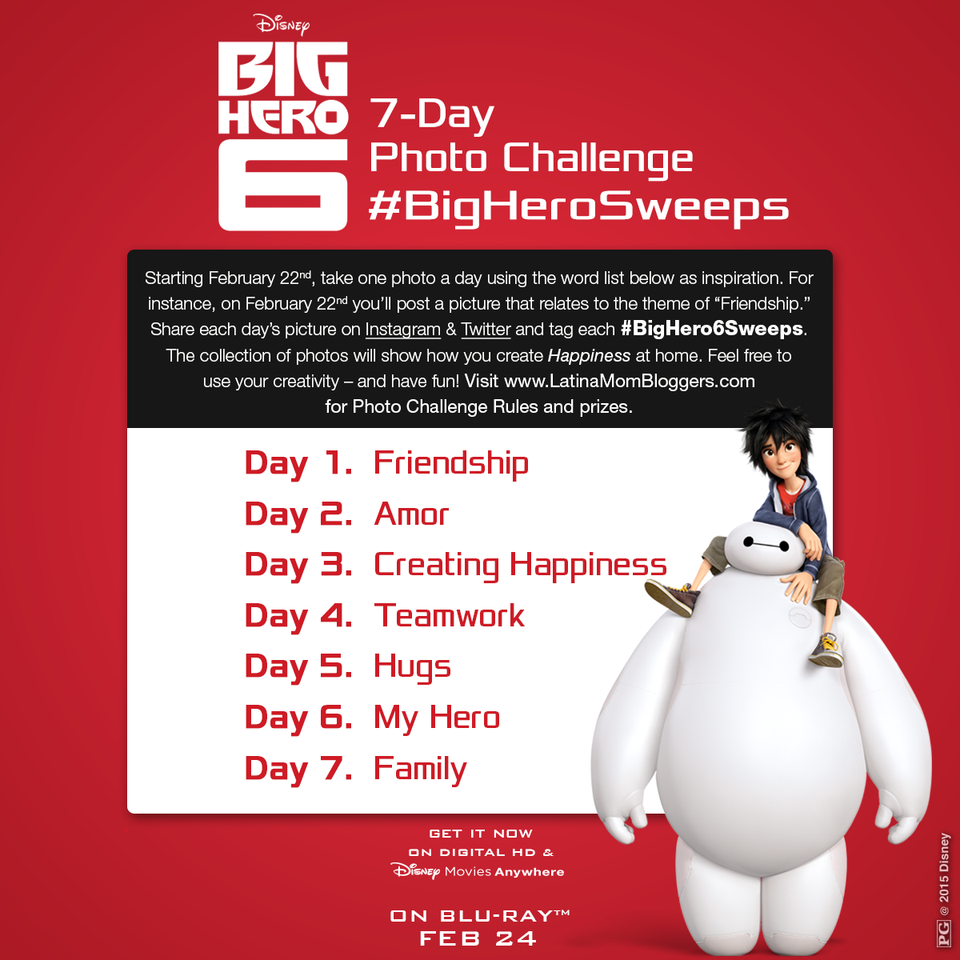 I am participating in the #BigHero6Sweeps 7-day Photo Challenge, sharing my photos every day  with the theme 'Happiness & Health to Live a Better Life Every Day''. You can join me by sharing your own photos between February 22 – 28th and you will have the opportunity to win prizes including a $500 Disney Store gift card and Big Hero 6 Blu-ray™ Combo pack!
You can also join me on February 24th from 9-10 PM EST for the #BigHero6Sweeps 'Living a Happier, Healthier and Better LIfe' Sweepstakes via Twitter Party. You can RSVP to the party HERE.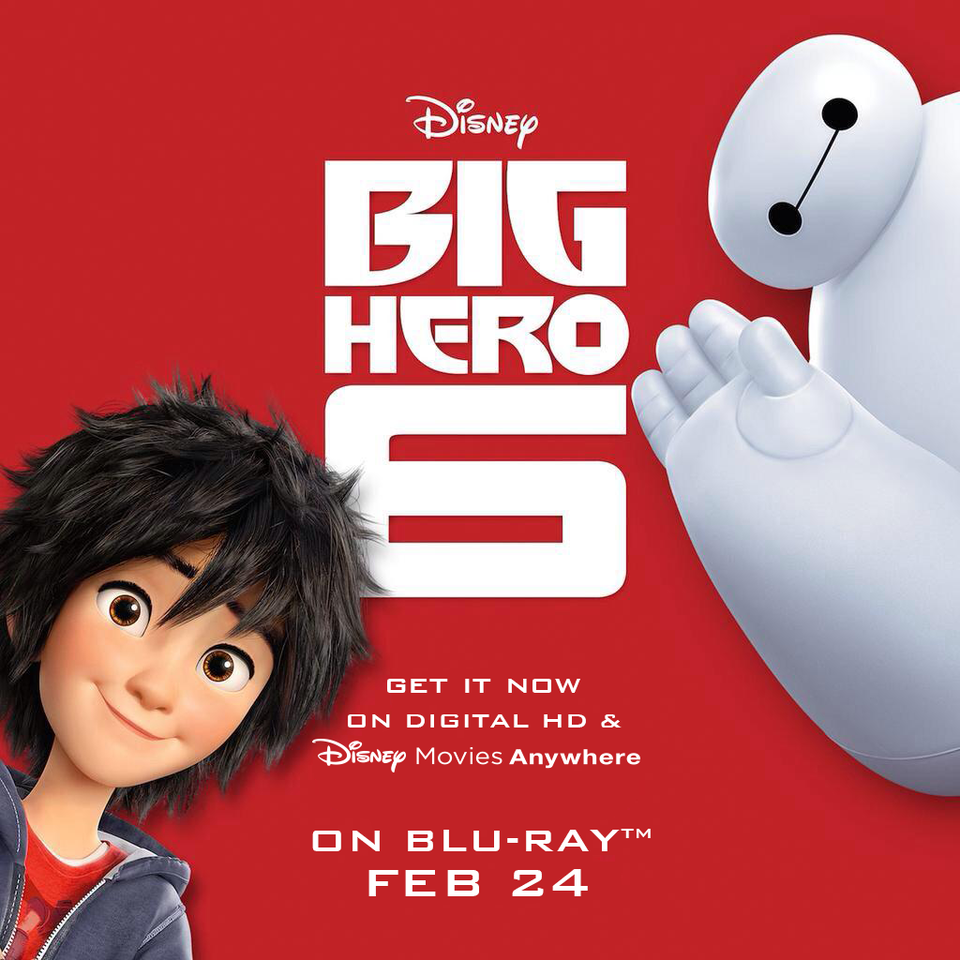 If you haven't seen Big Hero 6 you really need to go out and get the movie, it's not just a great movie for kids, both Paula and I loved it too. It's fun, action filled and has a great message!  You can like Big Hero 6 on Facebook to keep up with all the Big Hero 6 movie news and fun!
Win A Big Hero 6 Blu-ray™ Combo Pack
You can win a Big Hero 6  Blu-ray™ Combo Pack!  To be eligible to win prizes, winners must be a US resident and be 18 years of age or older at time of entry. To participate please follow the instructions on the Rafflecopter below.  Giveaway ends on February 27th 2015.
The prize was provided by Walt Disney Studios Motion Pictures and I have been paid to blog and promote the film.  Walt Disney Studios Motion Pictures is not a sponsor, administrator, or involved in any other way with this giveaway. All opinions expressed in the post are my own. 
Latest posts by Cesar Diaz
(see all)