When it comes to taking care of my skin I look for products that I can trust so when I received the Aveeeno produts with ACTIVE NATURALS ingredients I was pretty excited to try them out. I have always loved Aveeno because they use natural ingredients and I have used their products before and always had great results.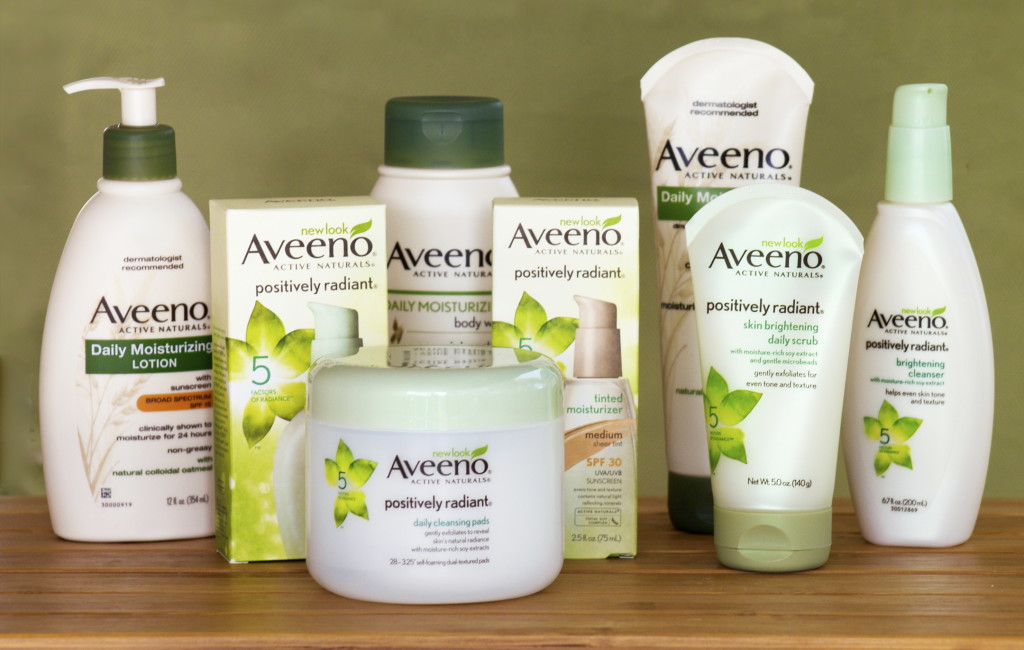 Aveeno® Daily Moisturizing Lotion – My skin is extremely dry, I can't go one day without applying lotion and many lotions for dry skin are oily or it takes long for your skin to absorb them.  That was not the case with the Aveeno Daily Moisturizer Lotion.  This is not a light, milky lotion but a thick lotion that will keep your moisturized all day leaving your skin soft, not greasy. It's natural oatmeal formula is frangrance free and hypoallergenic.
Aveeno® Daily Moisturizing Lotion SPF 15 – Made with the same natural oatmeal and glycerin formula as the Aveeno Daily Moisturizer Lotion this one also contains ACTIVE PHOTOBARRIER COMPLEX™ specifically engineered to deliver very high, very broad UVA and UVB protection to protect against incidental sun exposure.  This the perfect 24hr moisturizer for me and ideal for the warm summer months that will have you spending lot of time outdoors.
Aveeno® Daily Moisturizing Body Wash – This body wash leaves your skin feeling soft and beautiful and I just loved it's delicious fragrance. Then AVEENO® Daily Moisturizing Body Wash combines natural oatmeal and a unique blend of natural oils and emollients to lock in moisture. Soap-free and dye-free, it's gentle enough for sensitive skin. I even used it on my little girl and she just loved the scent and felt so grown up to be taking a bath with mommy's body wash.
The  Aveeeno Positively Radiant Collection
This line of facial skincare products uses Aveeno's AVEENO'S ACTIVE NATURALS ® Total Soy Complex which boosts skin's radiance by improving the tone, texture and reducing dullness, blotchiness and brown spots.  Now that sounds like it was made with me in mind.
Now I will have to make a confession here, I do not leave my home without applying make up on.  Yes, I am one of those people. I spend a good 10 or 15 minutes putting on layer of layer of products.  I start with a moisturizer, then I apply sunblock, then a base for my make up, after that goes the under eye concealer to hide those permanent purple hued bags under my eyes that I inherited from my Dad (thanks Dad!), then I apply concealer on all the brown spots that parked on my face during my second pregnancy and decided to stay. Thanks little man! Finally I apply my make up.  I do not go to the grocery store without it.  And yes I know that I should be happy with my natural beauty and all of that, but the truth is that my skin is far from perfect. Did I mention there are also lots of sunspots? Thanks Florida!
Now just to really give you an idea of how bad this is I will tell you a little story.  We had rushed out of the house one day as we where late for something and I was planning on applying my make up in the car.  We stopped at Home Depot and my husband insisted I come with him and assured me I would not run into anyone.  After a couple of minutes I recognized someone from my mom's club coming my way in the distance and what did I do? I made a sharp turn and hid in the nearest isle.  My husband was left standing there by himself (boy does he have slow reflexes!) and I could hear her ask him, was that Paula? Is she trying to avoid me? Ohhh the embarrassment.  Of coarse I had to come out of hiding and say hi, making some dumb excuse because I did not have the courage to tell her the truth until the next day when I had to call her to explain.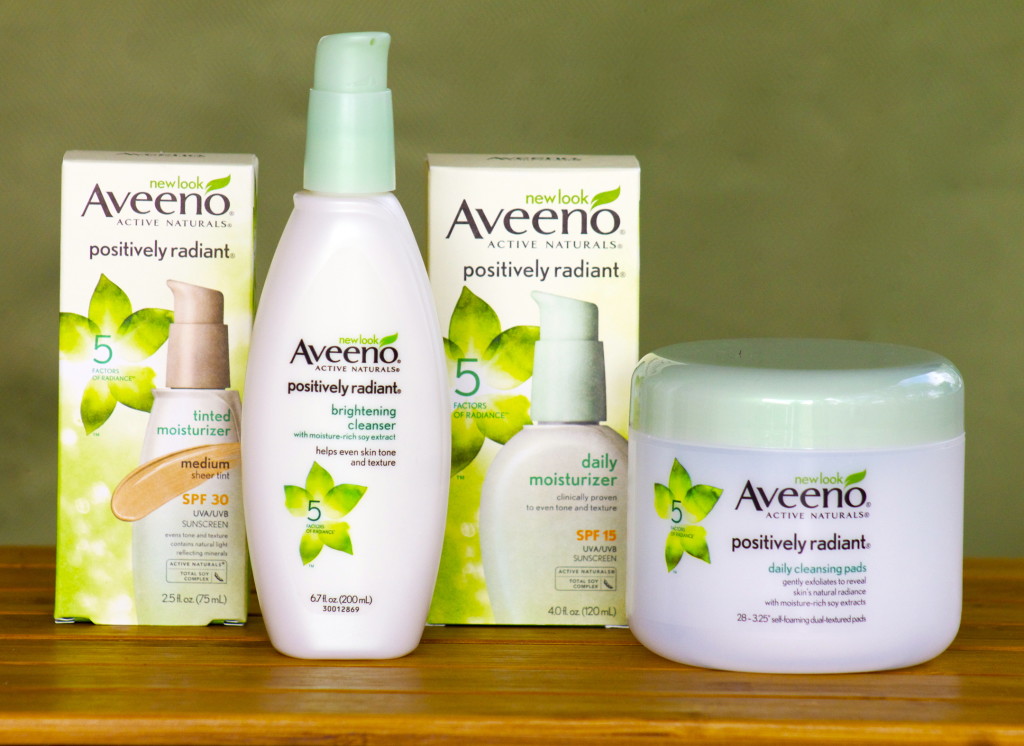 So now you understand how important it is for me to put my best "face" forward and how very picky I am about the products I choose.  After using the Aveeno Positively Radiant products for one week these are my thoughts:
Aveeno® Positively Radiant®  Brightening Cleanser – Most cleansers leave my face feeling dry but the Aveeno Positively Radiant Brightening Cleanser gently lifts away dirt, oil and makeup and my skin feels soft and radiant.  This cleanser is soap free, oil-free, hypoallergenic and gentle enough for you to use every day even if you have sensitive skin.
Aveeno® Positively Radiant® Skin Brightening Daily Scrub – I usually use scrubs one every 2 or 3 days because they tend to be too rough on my skin. But that was not the case with the Aveeno Positively Radiant Skin Brightening Daily Scrub.  It was gentle enough to use it every day, one week has gone by and my skin always feels soft and radiant as it removes dirt and dead skin.
Aveeno® Positively Radiant® DailyCleansing Pads – I love these!  You know me, always on the run, always one thousand projects and things to do and never enough time to take care of myself.  I have to admit I have skipped removing my makeup before going to bed more than once. I know, I know that is the worst thing I can do to my skin! But the Aveeno Positively Radiant Daily Cleansing Pads make removing my makeup so easy and fast. I have used cleansing pads before, but some of them left my skin feeling dry, had a strong chemical smell to them or where too rough on my skin.  These two sided pads deliver create a soft cleansing lather and when you rinse it off your face feels clean, soft and hydrated.
Aveeno® Positively Radiant® Daily Moisturizer With Spf 15 – This moisturizer is light but powerful enough to last all day without leaving my skin feeling oily and without making it break out. I live in Florida and between the constant exposure to the sun's rays, the sweating and the ocean breeze my skin needs a moisturizer that protects it and prevents dryness without being too heavy. I love that it also has SPF15, which saves me the trouble of having to apply sunblock separately.
AVEENO® POSITIVELY RADIANT® TINTED MOISTURIZER WITH SPF 30 – This was my favorite product!  After one application I saw the tone of my skin improve instantly, my face felt soft and the age spots and dark circles where barely visible.  This was amazing! Instead of applying moisturizer, sunblock, concealer, make up base and make up I just applied Aveeno Positively Radiant Tinted Moisturizer with SPF 30 (yes 30!) and ran out the door without having to worry about bumping into anyone I knew and feeling mortified because I had not put on my make up.  The coverage was enough to cover most of my skins imperfections and light enough to give me a completely natural look.  Did I mention I wear make up everwhere, that includes trips to the park, the beach or the pool and now I don't have to (insert happy dance here). I know this will be my go-to moisturizer all summer!

To learn more about the Aveeno Active Naturals products you can visit the Aveeno website HERE.
Aveeno Active Naturals Tweeter Party! 
Mark your calendar! We are having an #AVEENOActiveNaturals Bilingual Twitter Party on Monday, April 22d. at 6pm PST / 9pm EST. Please join us! You can RSVP ON FACEBOOK HERE. 
Disclosure: This post was done in collaboration with Latina Bloggers Connect and Aveeno.  However all opinions are my own.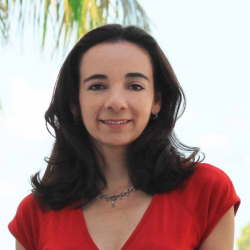 Latest posts by Paula Bendfeldt-Diaz
(see all)