Many men (and their fiancées) have faced the question of whether or not to wear a wedding band. For many people, the wedding ring is a very important symbol of the commitment being made at the beginning of the marriage; but a few couples feel that their relationship doesn't need a physical symbol. Other people find that rings are uncomfortable and constricting. Many couples enjoy the idea that their wedding rings symbolize an eternal circle of life and love.
What is the significance of the wedding band to you, and how important is it that a married man or woman wear a wedding ring? If each member of a couple disagrees, how can they resolve this question? Before you decide where you stand on the subject of wedding bands, consider some of the following information.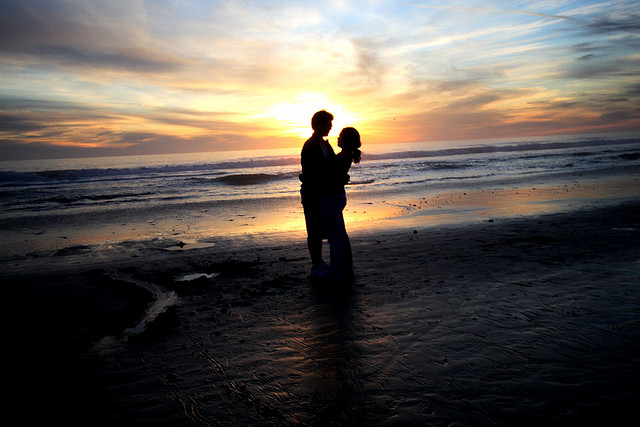 History and Tradition
Wedding rings have been around since the early Egyptian women used hemp or reeds to create symbolic rings of commitment to their spouses. However, men didn't really pick up enthusiasm for this tradition until World War II. Today, the wedding ring and its placement on the left hand are widely recognized.
The unbroken circle of the ring is used to symbolize never-ending love. Wedding rings were (and usually still are) worn on the ring finger on the left hand. This finger was chosen because of a vein which is thought to run from that finger directly to the heart.
The Benefits of Wearing a Wedding Ring
Wearing a wedding ring is a physical, visual way to show your commitment to your marriage.  People will often make quick judgments about you and your wedding ring can affect these judgments. The wedding ring may ward off other people who notice that you are married. The wedding ring may also show a prospective employer that you value your responsibilities and have kept your commitments. Some beliefs suggest that wearing your wedding rings will lead to a happier, healthier, more abundant life.
Why Some People Don't Wear Their Rings
Believe it or not, there are some fairly good reasons to leave a wedding band at home. Many jobs could lead to damage to your wedding ring. The smooth surface of the ring or rings with diamonds in them could be scratched or dented at many types of work. If you work with heavy, fast-moving equipment, then a wedding ring may even become a danger to your safety. In fact, many wedding rings have been made specifically to be cut off during an emergency situation.
The Right Decision for You May Not Be Right for Everyone
Just because your parents wear their wedding rings at all times, does not mean that wedding rings are the best choice for you. There are other, more unusual routes that you could consider taking. These may include getting tattoos or wearing a special medallion. On the other hand, if tradition and symbolism are important to you, then exchanging wedding rings during your marriage ceremony may be one of the most significant events that you remember.
Make This Decision Together
When it comes right down to it, the most important beliefs are those of you and your loved one. If you are in disagreement, consider this your first opportunity to work through a problem together. If you do agree to wear wedding rings, then going together to choose the rings could be a beautiful beginning to your new life together.
Article courtesy of Shane Co.