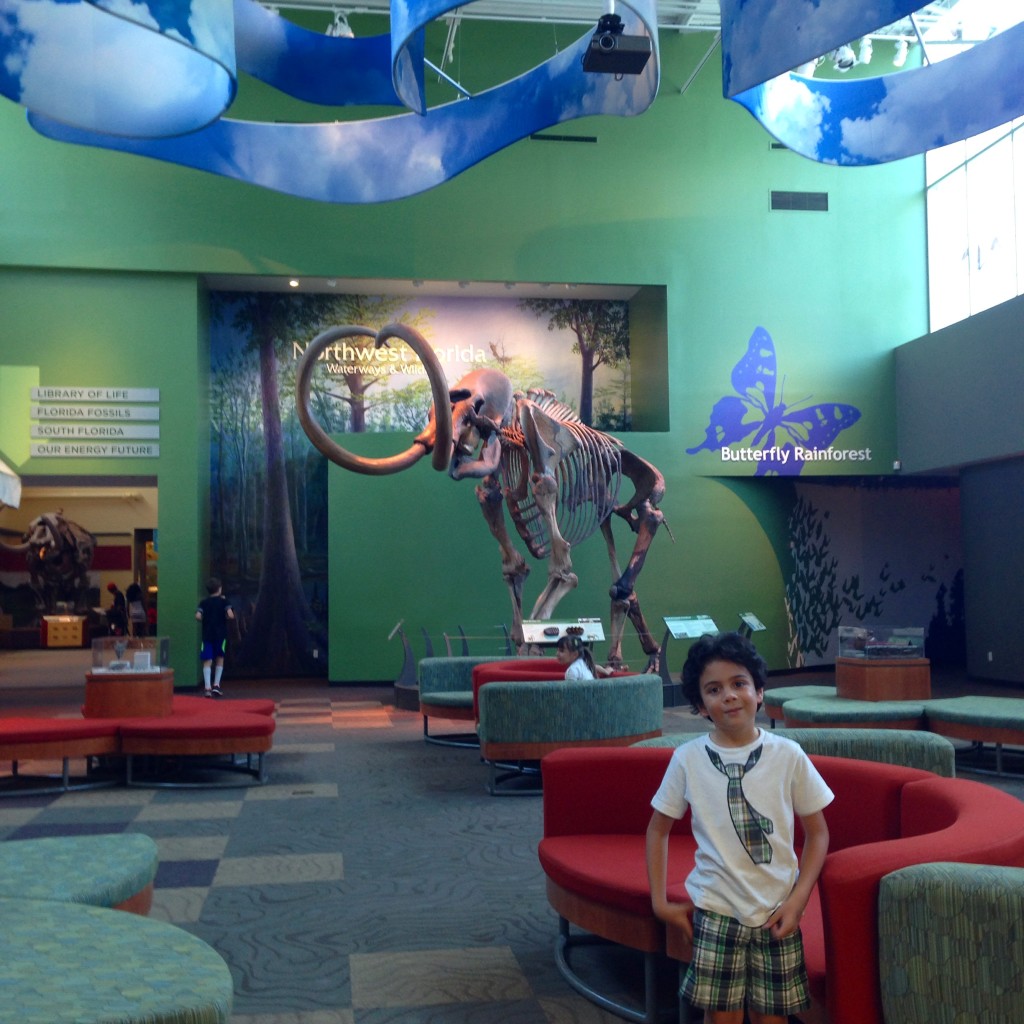 I love small cities and I love discovering new places.  I have to say that I was pleasantly surprised on our recent family trip to Gainesville as I did not expect to find so many awesome and educational activities for the kids.  There is so much more to Gainesville than being the home to the Florida Gators and we found that a weekend was not enough to take advantage of everything this city has to offer. There are so many great things for families to enjoy and here are our favorite reasons to visit Gainesville with kids and the best part is that most of these activities are free or under $10.  All of these activities are not just fun for the whole family but all of them will also provide lots of opportunities to learn through new experiences and by putting knowledge into a tangible and contextual framework that makes so much more sense than reading about it in a book or learning it in a classroom.
Florida Museum Of Natural History
One of the largest Natural History museums in the country the Florida Museum of Natural History houses an extensive collection of  over 500 fossils. We where all in awes as we walked into the Florida Fossils: Evolution of Life and Land exhibit to find so many animal's skeletal mounts in exciting life like postures, next to each skeleton a bronze sculpture of the animal that depicts what each one looked like. The kids loved that the bronze sculptures are there for them to touch and inspect as they read about each species and their history.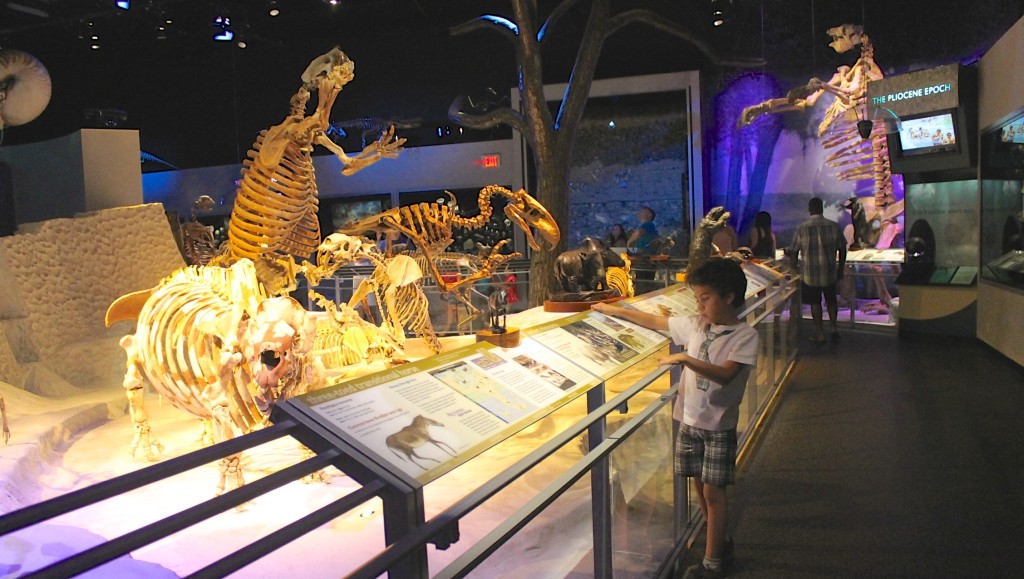 My kids could have spent all day there learning about dinosaurs, exploring the indoor hammock forest exhibits and the life sized cave where they learned minerals and limestone and about the life of the Seminole and Miccosukee indians.
When we visited we had the opportunity to  meet a T. Rex named Sue, this limited-time special exhibit showcases the largest, most complete ands best preserved T. Rex ever discovered and it was filled with fun inter actives for the kids to touch, move and look through while they got a sense of what it was to be like Sue.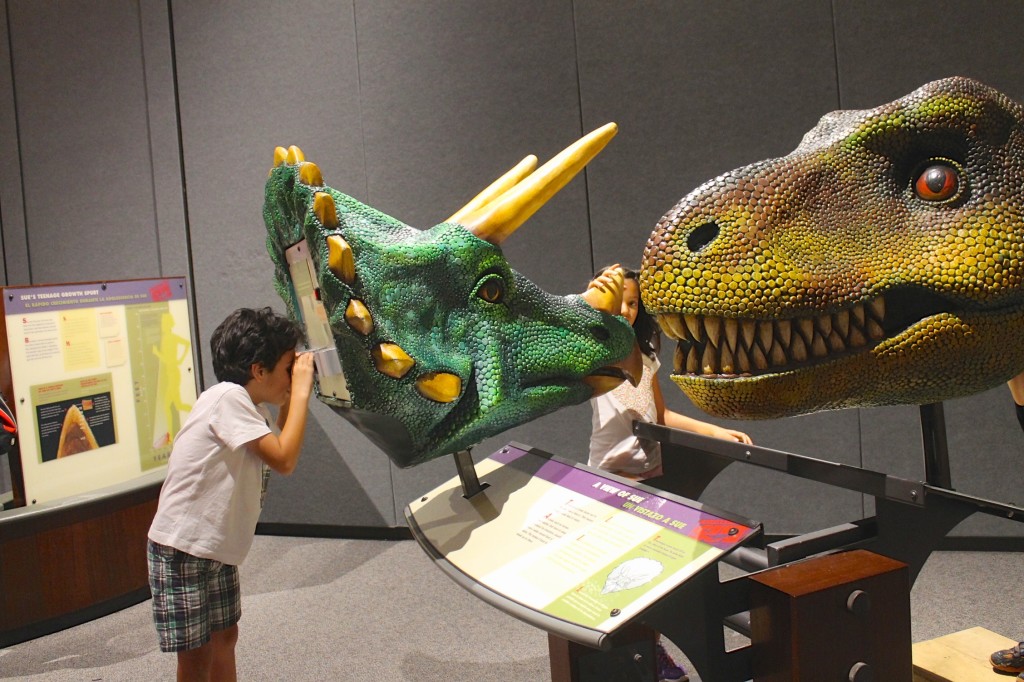 Filled with countless interactive exhibits this museum is just fantastic and general admission to most of the permanent exhibits is free!
Butterfly Rainforest 
Part of the Florida Museum of Natural History the Butterfly Rainforest is truly a magical place. A huge enclosure houses hundreds of butterflies, between 60 and 80 different species of them, along with small birds.  You stroll through a lush tropical rainforest filled with flowering plants. Small waterfalls flow down into a pond that is home to several species of turtles and fish.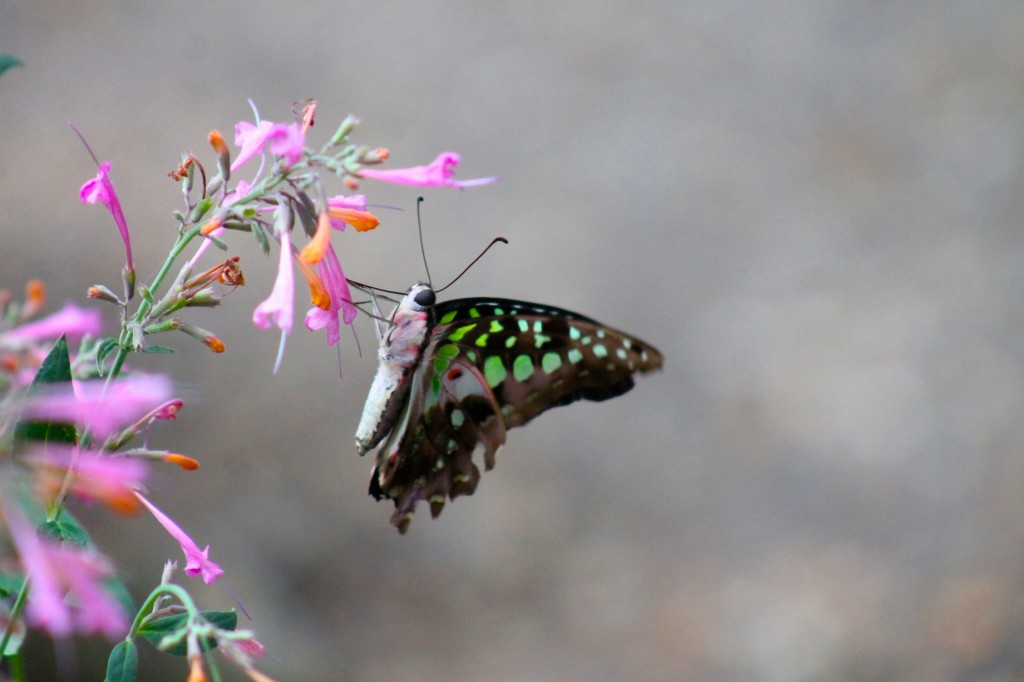 Don't miss the daily butterfly releases starting at 2:00pm with additional weekend releases on weekend. Inside the museum my children where just in awe looking at the wall of wings where thousands of preserved butterfly and moth specimens are showcased.  You can also observe scientist working in laboratories and butterflies hatching at the world's largest facility dedicated to butterfly and moth research. The Butterfly Rainforest has a $9 admission fee for Florida residents, $6 for kids 4 and over while children 3 and under are free.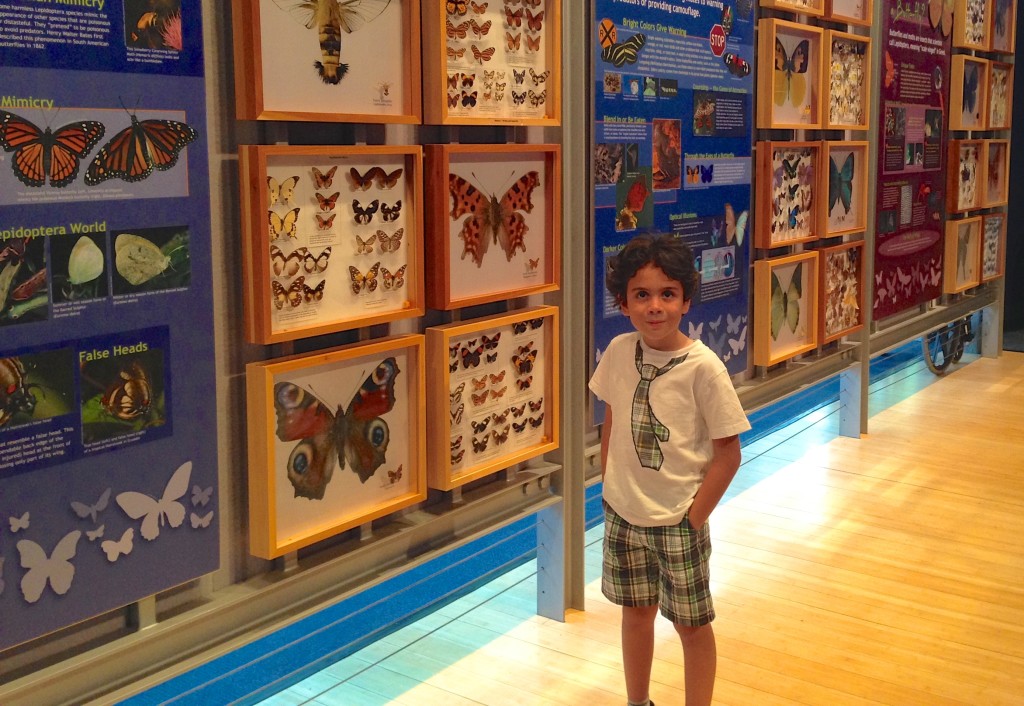 Harn Museum of Art
The Harn Museum of Art is one of the largest art museums in the Southeast housing over six thousand works in it's permanent collection which focus on Asian, African, modern and contemporary art.  The museum has lots to see without being too large and there is various gardens and outdoor exhibits: the Bob and Nancy Magoon Garden and the beautiful Asian water garden where ideal to take a break and let the kids burn off some steam before returning to the indoor exhibits.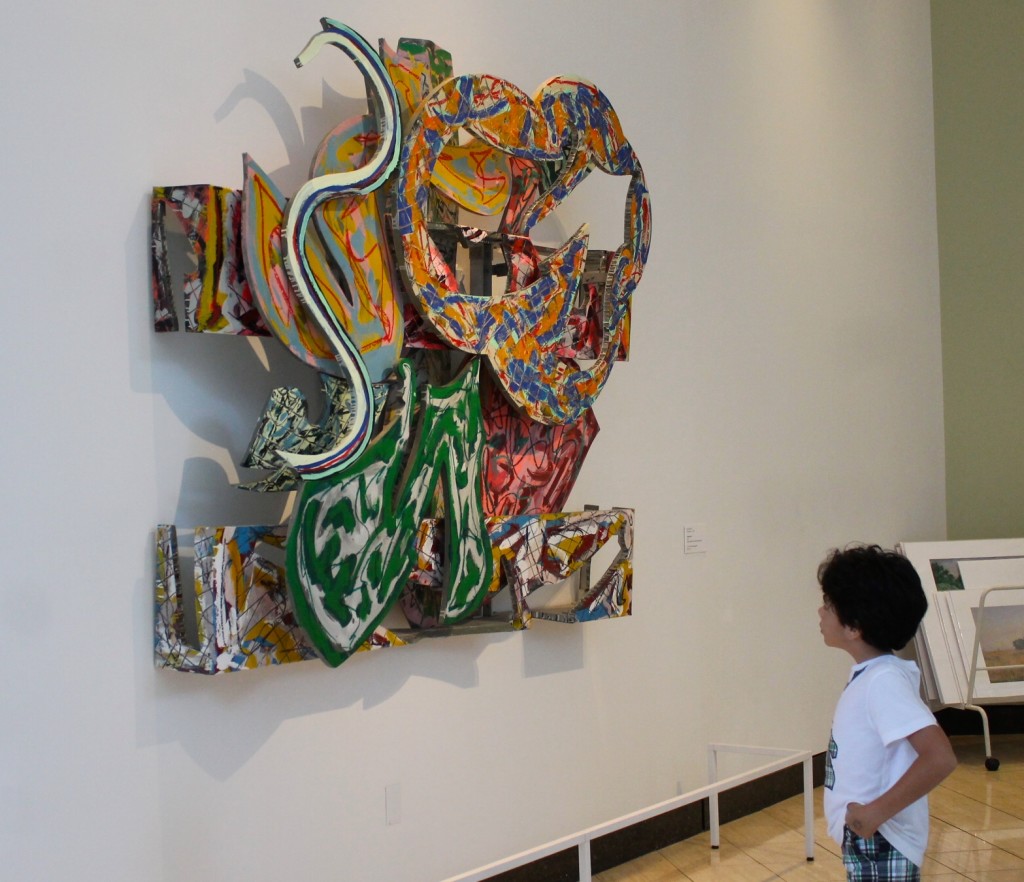 When we arrived we visited the Bishop Study Center where the kids got to touch different artifacts wearing museum gloves and learn about. Then we embarked on a a scavenger hunt to find different works of art though-out the museum.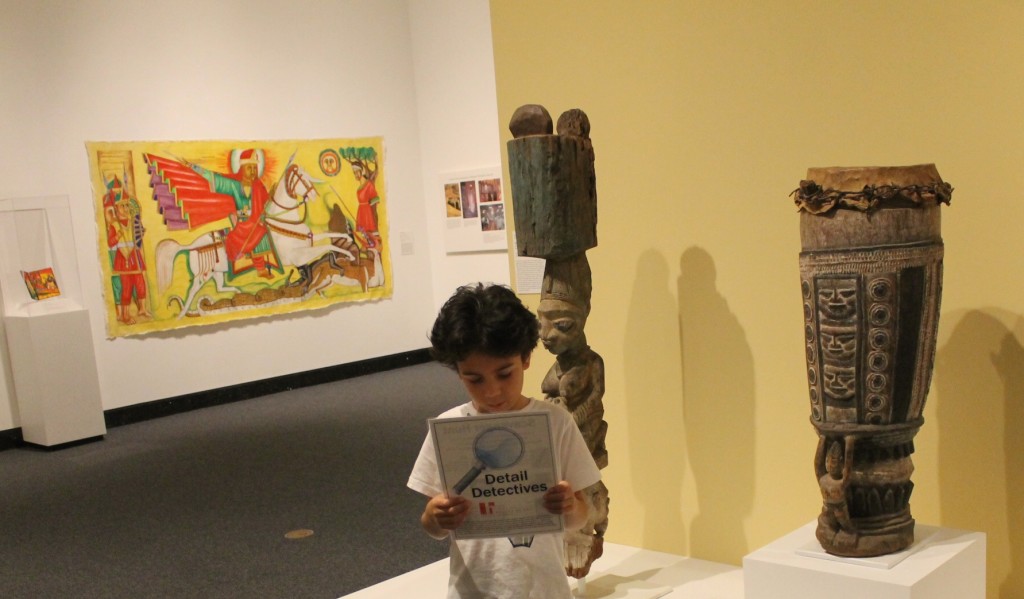 LaChua Trail
The LaChua trail, located on the Paynes Prairie Preserve State Park is probably the best place in Florida if you want to get up close and personal to alligators. But that is not the only wildlife you will encounter, the LaChua trail is the perfect place to watch wildlife from countless birds to turtles and lizards.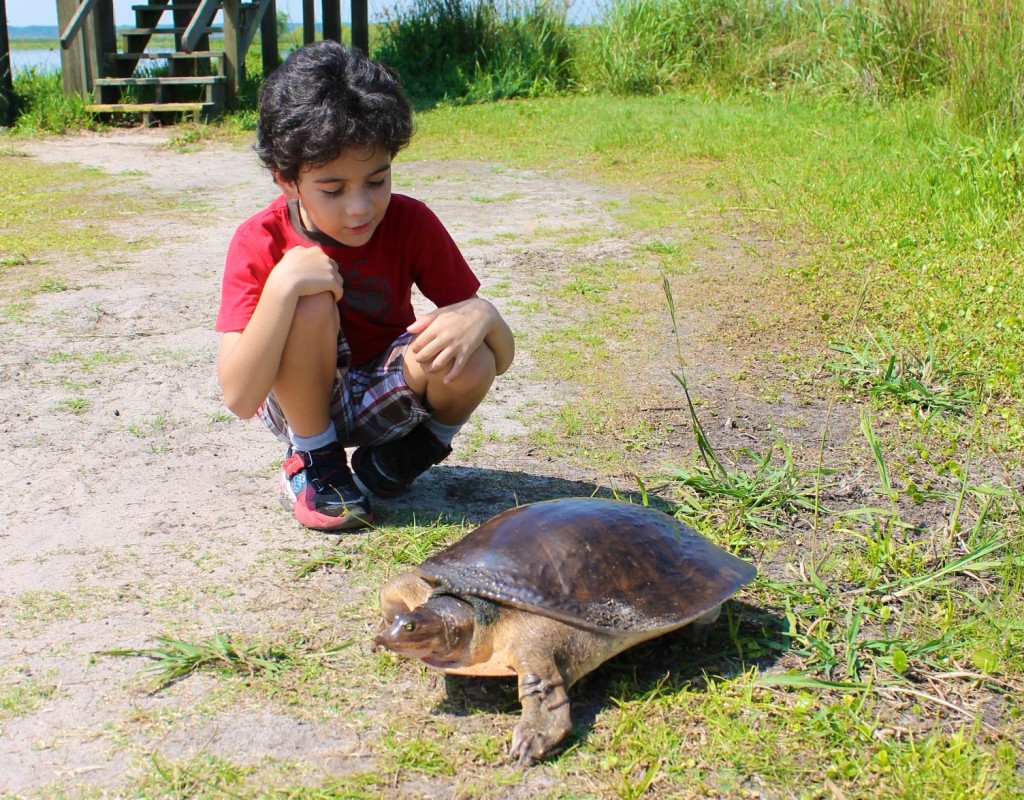 A paved walkway elevated boardwalk make the first part of the trail spanning about 1/2 mile. From there you can watch the gators and other wildlife from a safe distance.  If you are more adventurous you can explore the 1.5 mile trail that streches along a dike out to an elevated observation tower.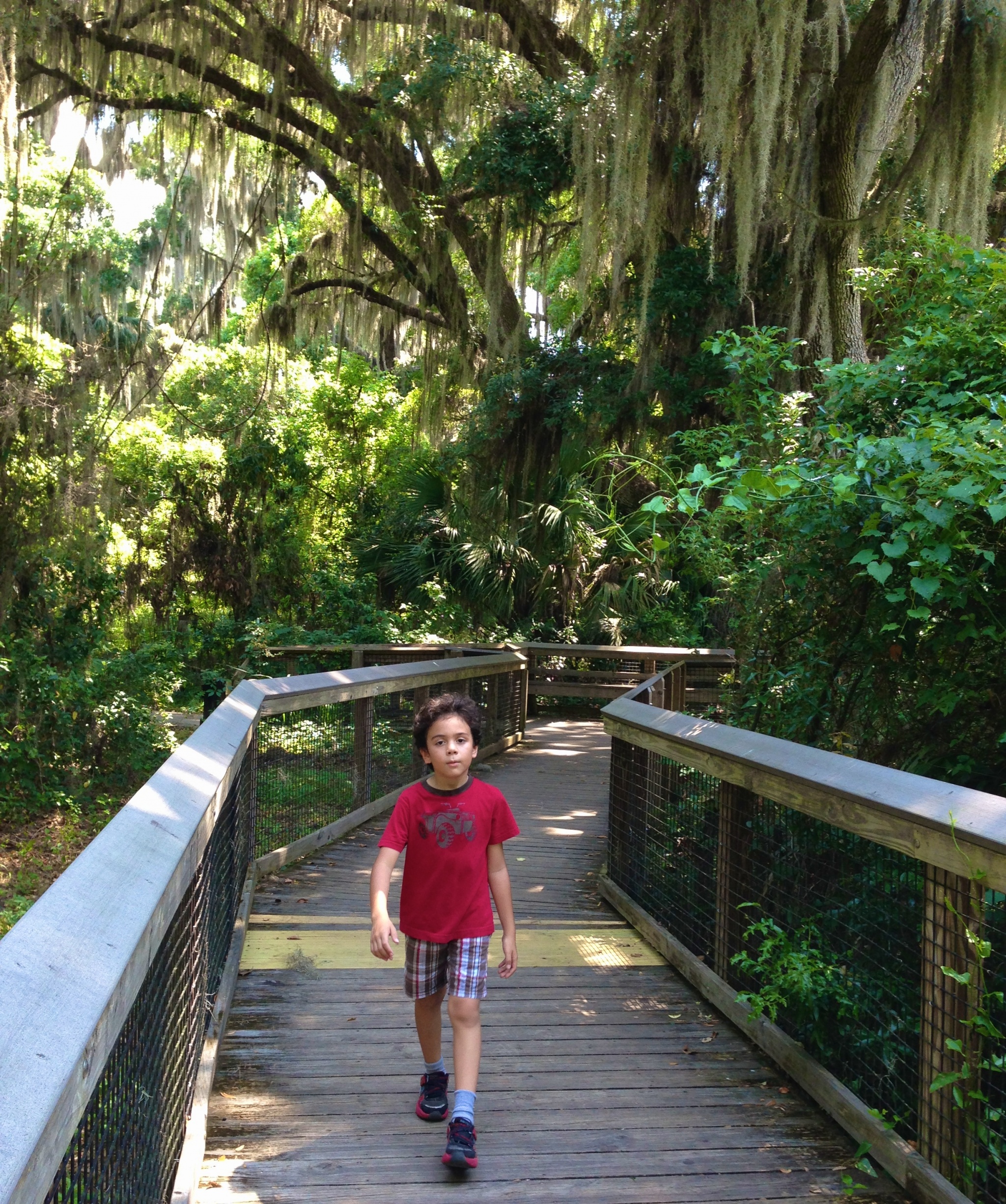 Once you get off the boardwalk things get really interesting.  Alligators can often be seen sunning themselves right on the trail so if you bring small children use extreme caution and carry them.  The alligators for the most part will not bother you, just keep your distance and use common sense.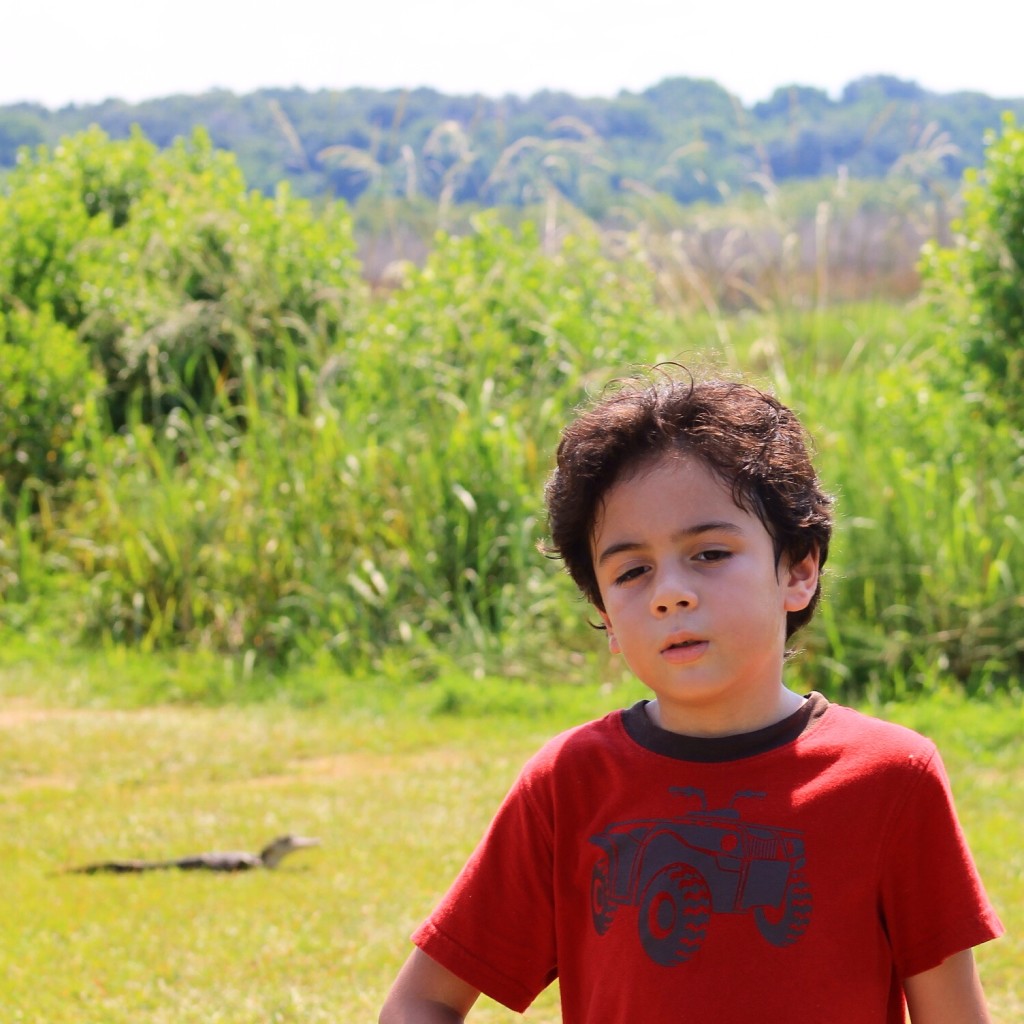 Bison and wild horses also roam freely. LaChua trail is located just a few minutes from the B&B historic district. Admission is $4 per vehicle.
Santa Fe College Teaching Zoo
The Santa Fe Teaching Zoo is a small and well maintained zoo; part of the Santa Fe College this is the only zookeeper training facility in the United States with it's own accredited zoo. The zoo is home to over 200 animals representing over 75 different species.  Beautiful peacocks roam freely in the 10 acre wooded area and most of the paths are shaded by the lush foliage. Even though we have been to a lot of zoos we where surprised to see some species for the first time, like the tree kangaroo.  The kids really enjoyed watching the gibbons play in their enclosure and loved the otters and the cute red lemurs. Admission is only $5 for adults and $4 for kids over 3years old. You can get a guided tour where one of the students or zoo keepers will guide you through the grounds sharing interesting information and history about the animals.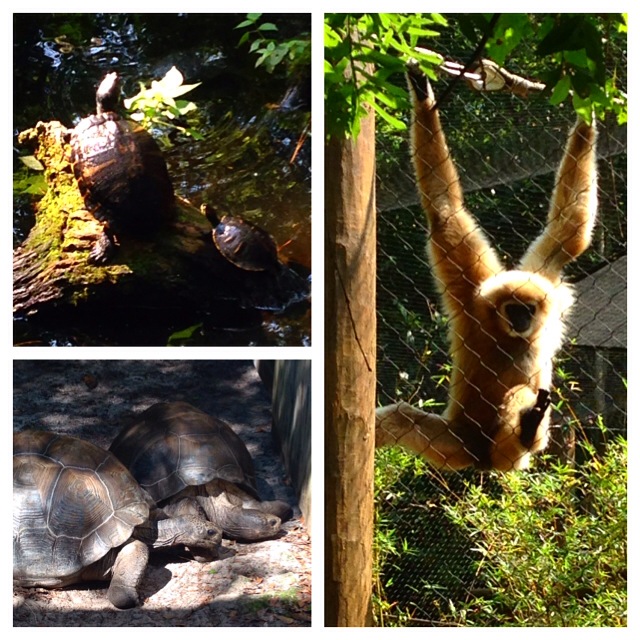 Learning About History
From our Victorian B&B to the self guided cell phone tour of Gainsville historic neighborhoods my kids got exposed to lots of history in a fun and natural way.  Staying at the historic Magnolia Plantation B&B was ideal as the kids where curious about the house which was built in 1885 and where interested in learning about it's history.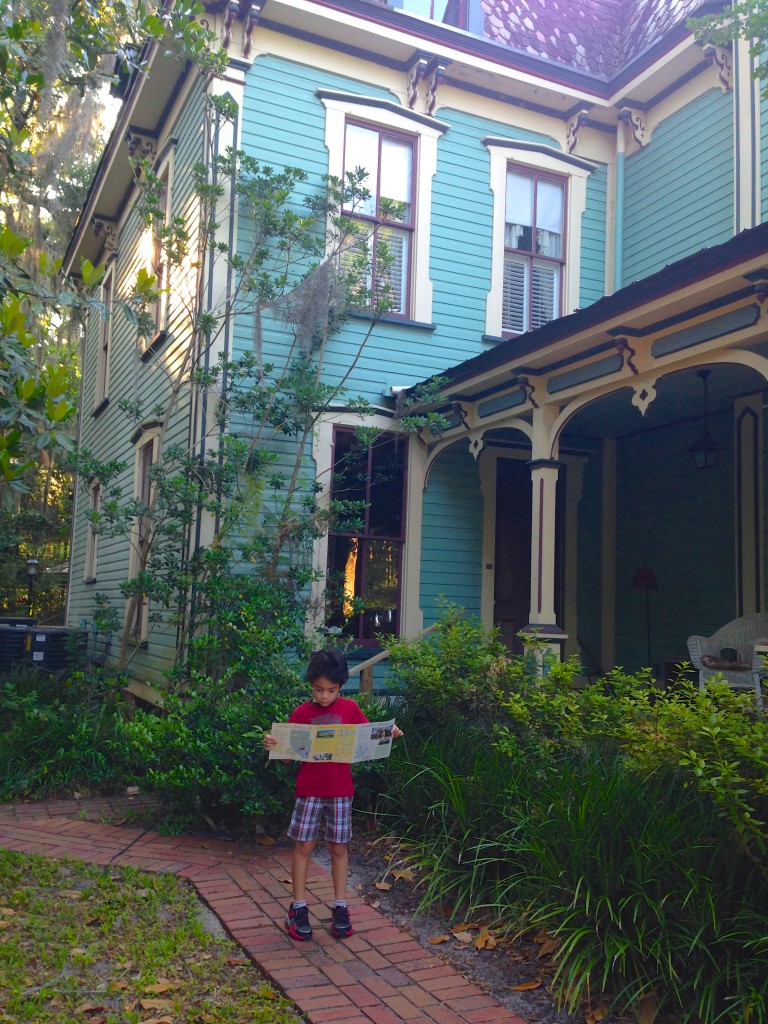 Before breakfast we went out for a walk around the historic B&B neighborhood and used Gainesville self guided historic cell phone tour.  Armed with a brochure that we stood in front of each historic building and pressed the number on the map to hear about that building's architecture and history.  My little guy just loved being in charge of looking for the buildings, pressing the right numbers on the phone.  It was more like a game and he was so proud and felt so independent about leading our little tour.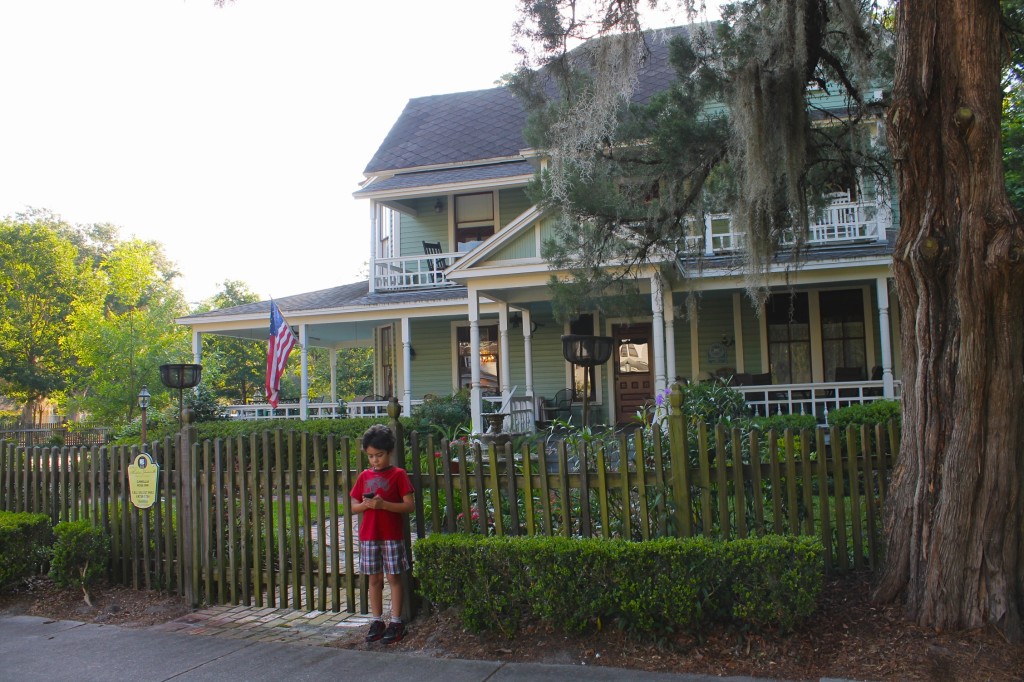 For more information and ideas of what to do in Gainesville be sure to check out the Visit Gainesville website and if you are looking for kid friendly eateries in Gainesville you might want to check my article "Where To Eat In Gainesville With Kids".