This shop has been compensated by Inmar Intelligence and its advertiser. All opinions are mine alone. #CreateYourOwnRules
As we prepare for the kids to go back to school I am always looking for back-to-school easy and quick meal ideas that the kids will love. This year I have two teens going back to school which means that I have to come up with meal ideas that will fill them up and fuel them and that are easy to put together. Whether it's a hearty breakfast, a teen-approved afterschool salad, or ideas for their lunch box I like to rely on products that make my life easier.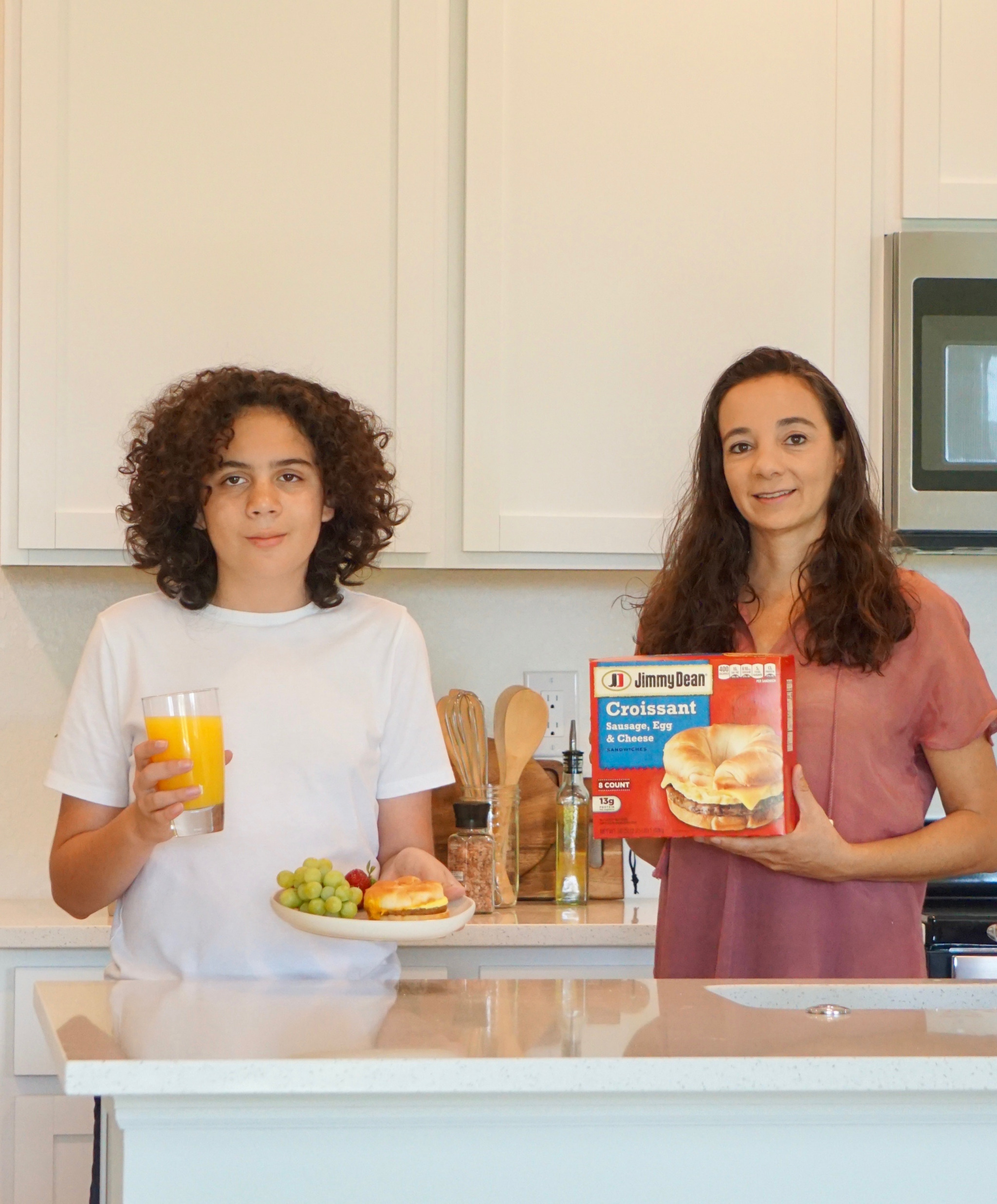 For a quick and hearty breakfast that is ready in under 5 minutes, I always stock up my freezer with Jimmy Dean® Frozen Sausage, Egg & Cheese Croissants. Served with fresh fruit and OJ this is one super easy back-to-school breakfast option. I love that they can make this themselves so I don't have to wake up early to make breakfast for them before they leave for school and they love it so much so it's a win for everyone!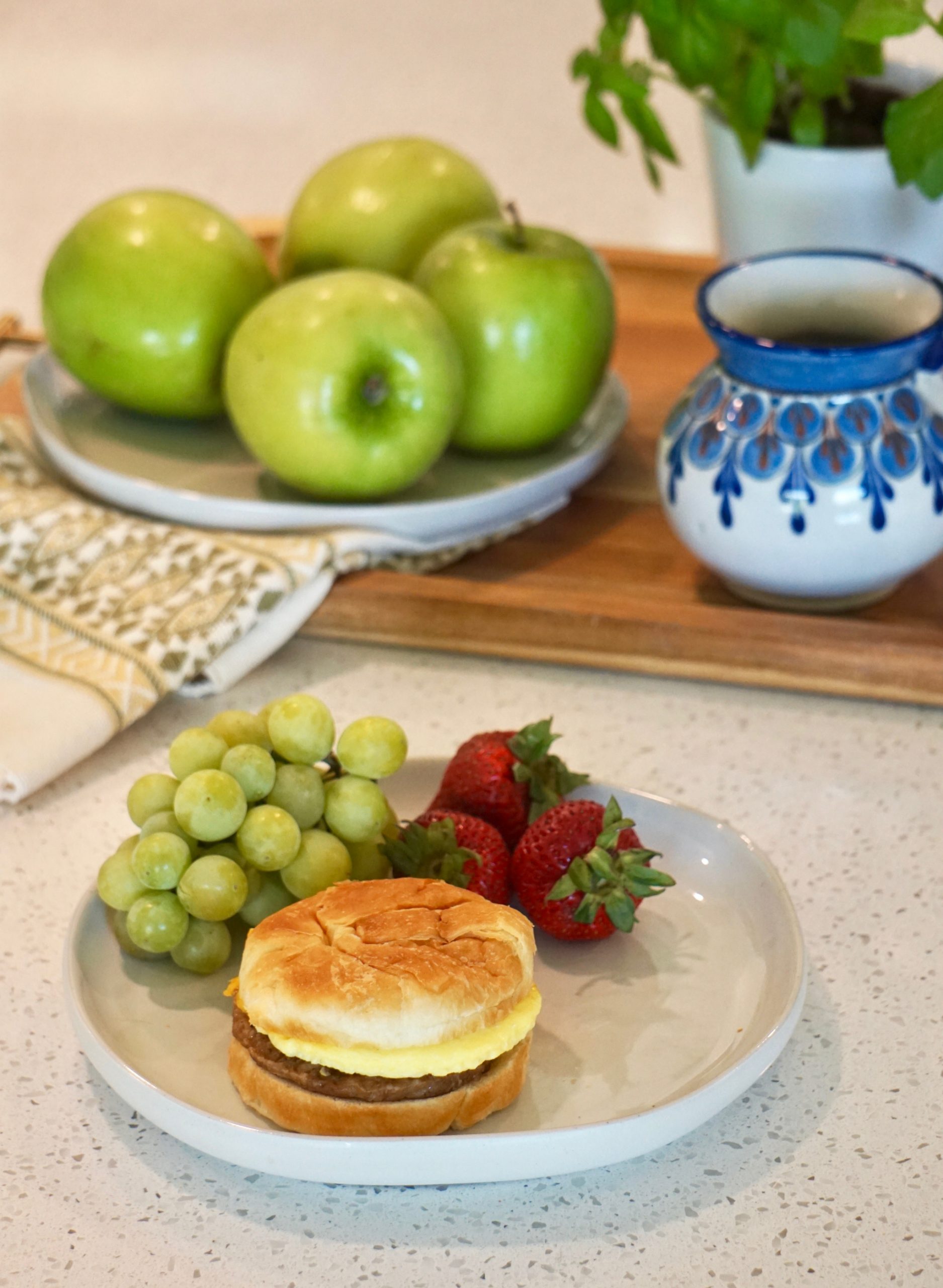 For the easiest and most versatile school lunch or after-school snack, I like to make tortilla wraps. To make them I use Hillshire Farm® Ultra Thin Honey Ham Lunchmeat, cream cheese, cheddar cheese, and spinach or lettuce. Hillshire Farm Honey Ham is also one of those products you will always find in my fridge. I use it for everything from sandwiches, and of course, tortilla wraps, to adding chopped ham to salads and to scrambled eggs or omelets for breakfast or dinner.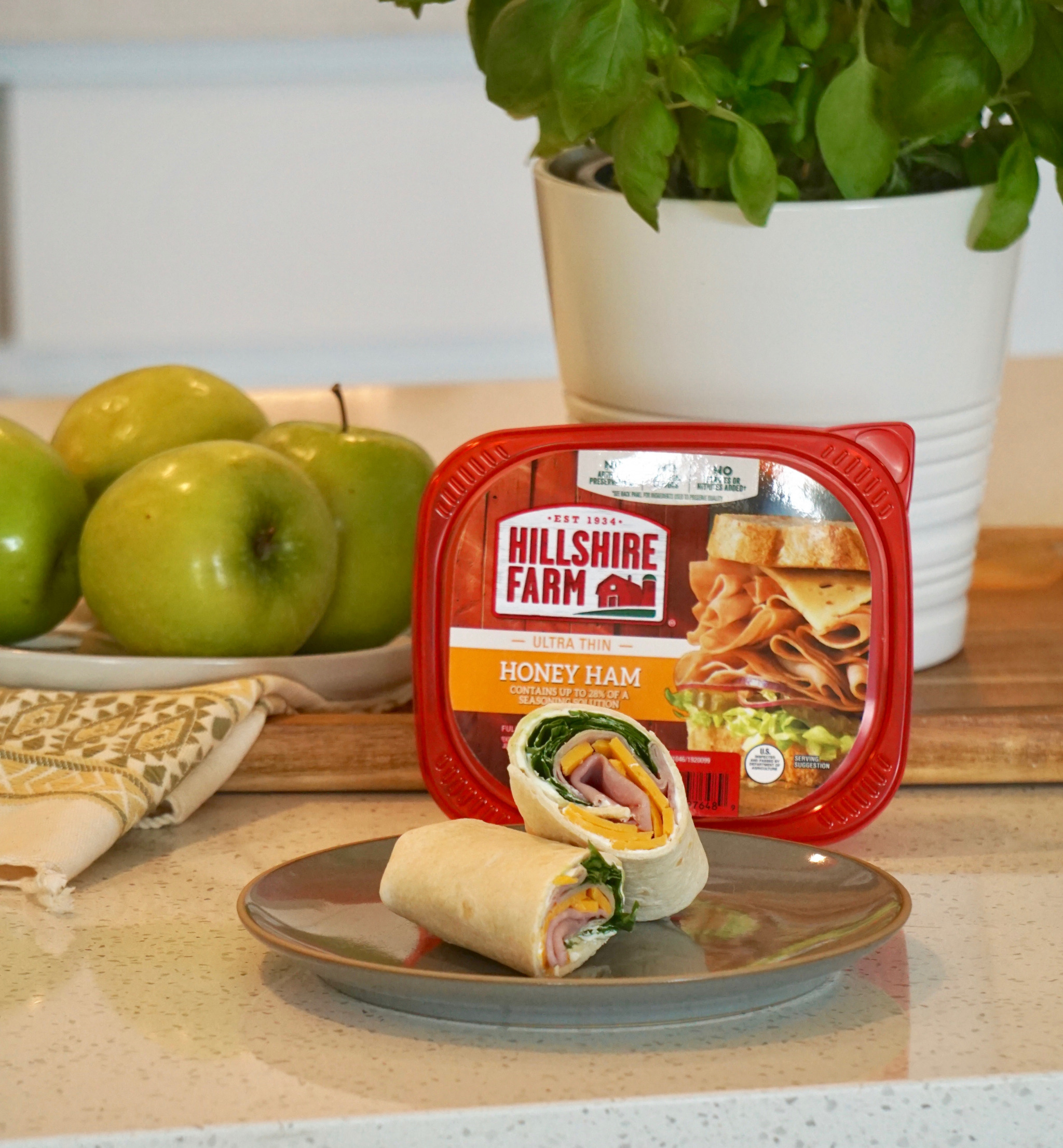 To make things easier I create my own rules. For example, a Jimmy Dean Frozen Sausage, Egg and Cheese Croissant is not just good for breakfast but also makes a great snack or an easy dinner. When it comes to meals and snacks I keep things simple and easy so that I can focus on spending more quality time with my family and less time in the kitchen. I also look for options that my kids, who are now in high school, can prepare themselves quickly and without making a big mess in the kitchen.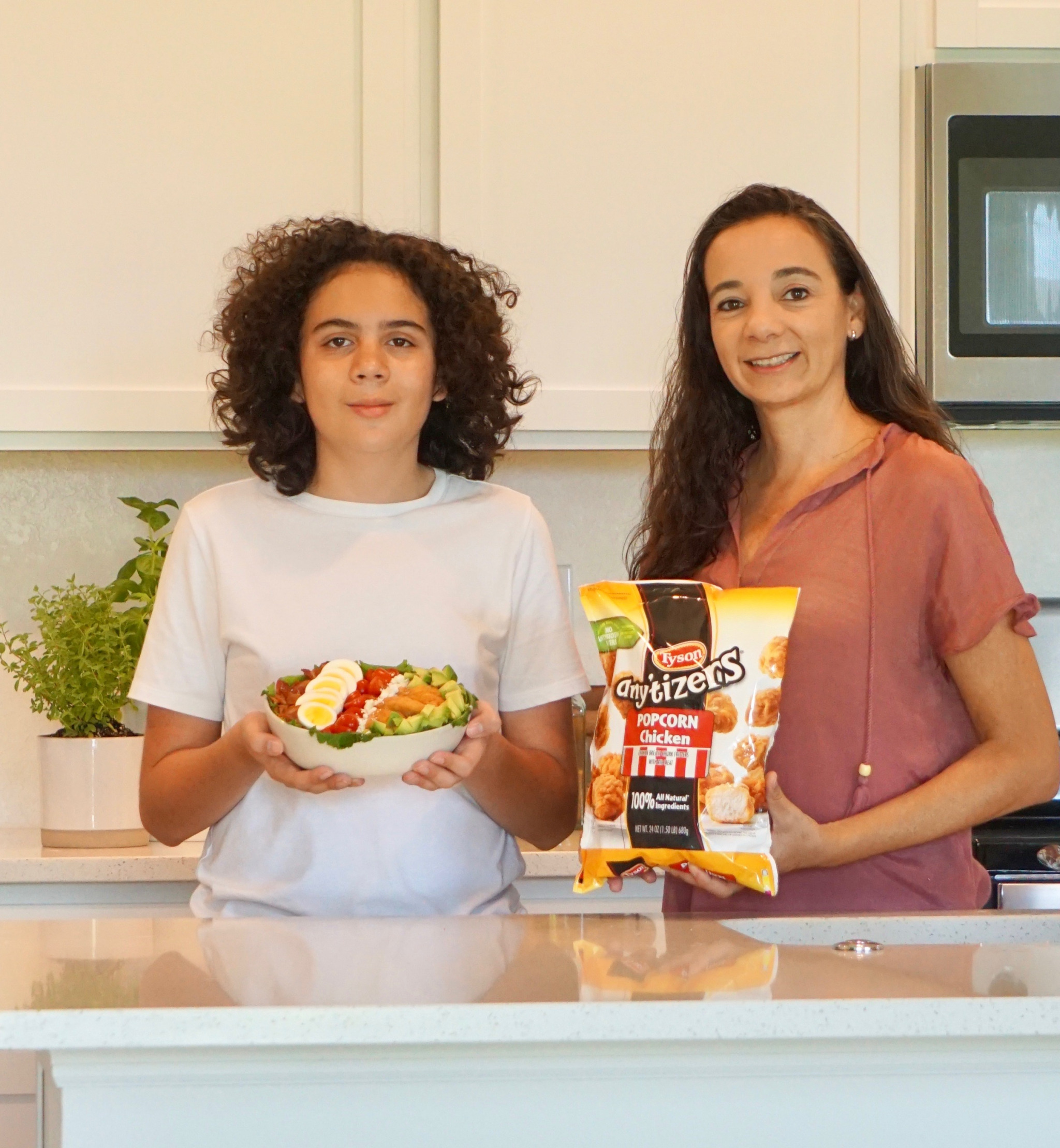 Popcorn Chicken Cobb Salad Recipe
One of the go-to recipes I use for weekday dinners or as an after-school snack is my popcorn chicken Cobb salad made with Tyson® Any'tizers® Popcorn Chicken. This twist on the traditional Cobb salad is kid and teen approved! Both of my kids go crazy for the popcorn chicken which gives this chicken cobb salad lots of flavor and crunch. I love that this can be served family-style and the salad is a meal in itself. My kids don't complain about eating a nice helping of greens when we make this salad. I sometimes prep this ahead of time so that I or even the kids can throw this together in no time. The Tyson® Any'tizers® Popcorn chicken is ready in 15 minutes and I usually have bacon and hard-boiled eggs cooked and ready in the fridge.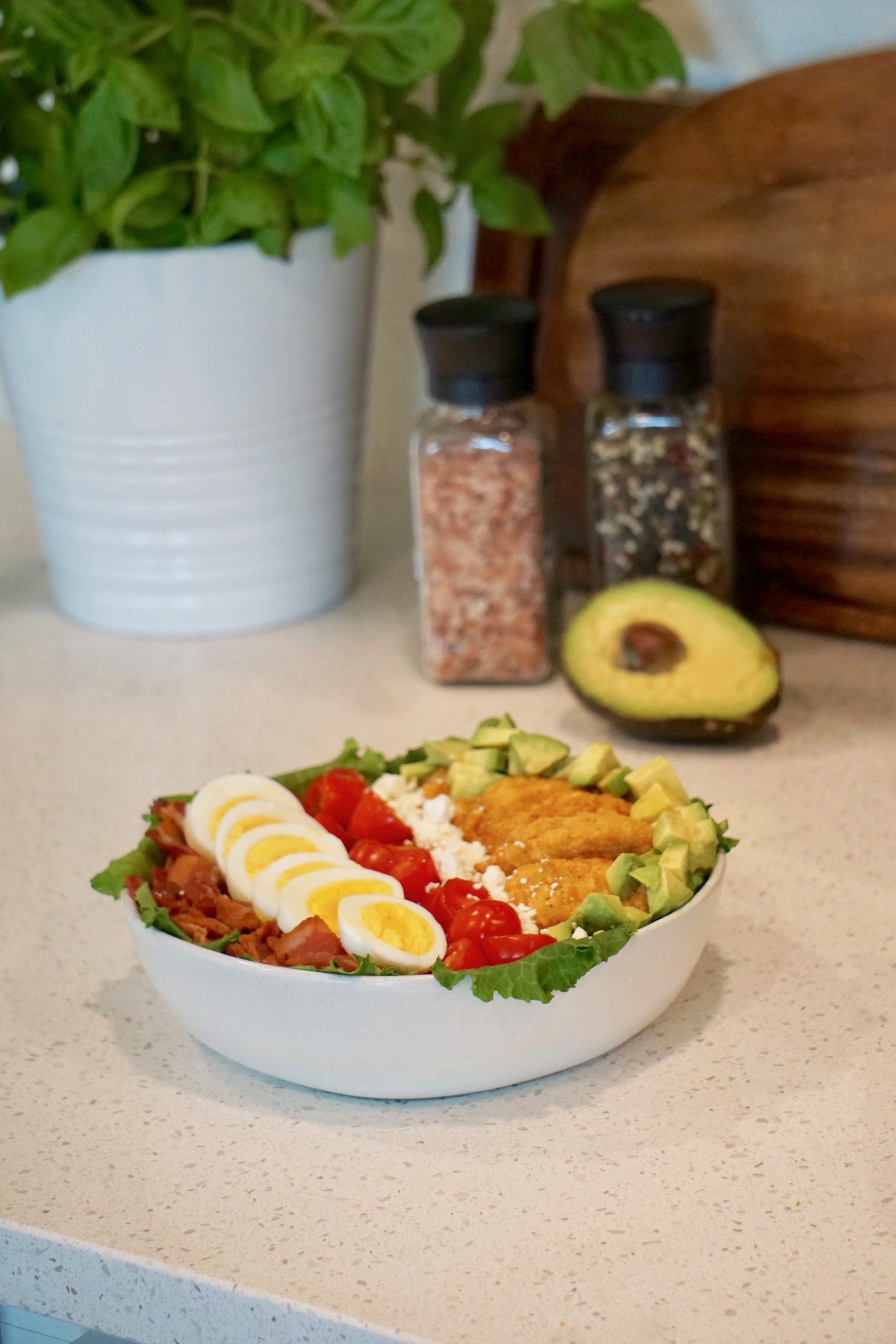 This salad is so versatile, you can use any cheese you have and play around with the veggies as well. I serve it with avocado cilantro dressing but this is also great with ranch dressing or honey mustard dressing. But to be honest, this Cobb salad has so much flavor that in my opinion, it doesn't even need a salad dressing.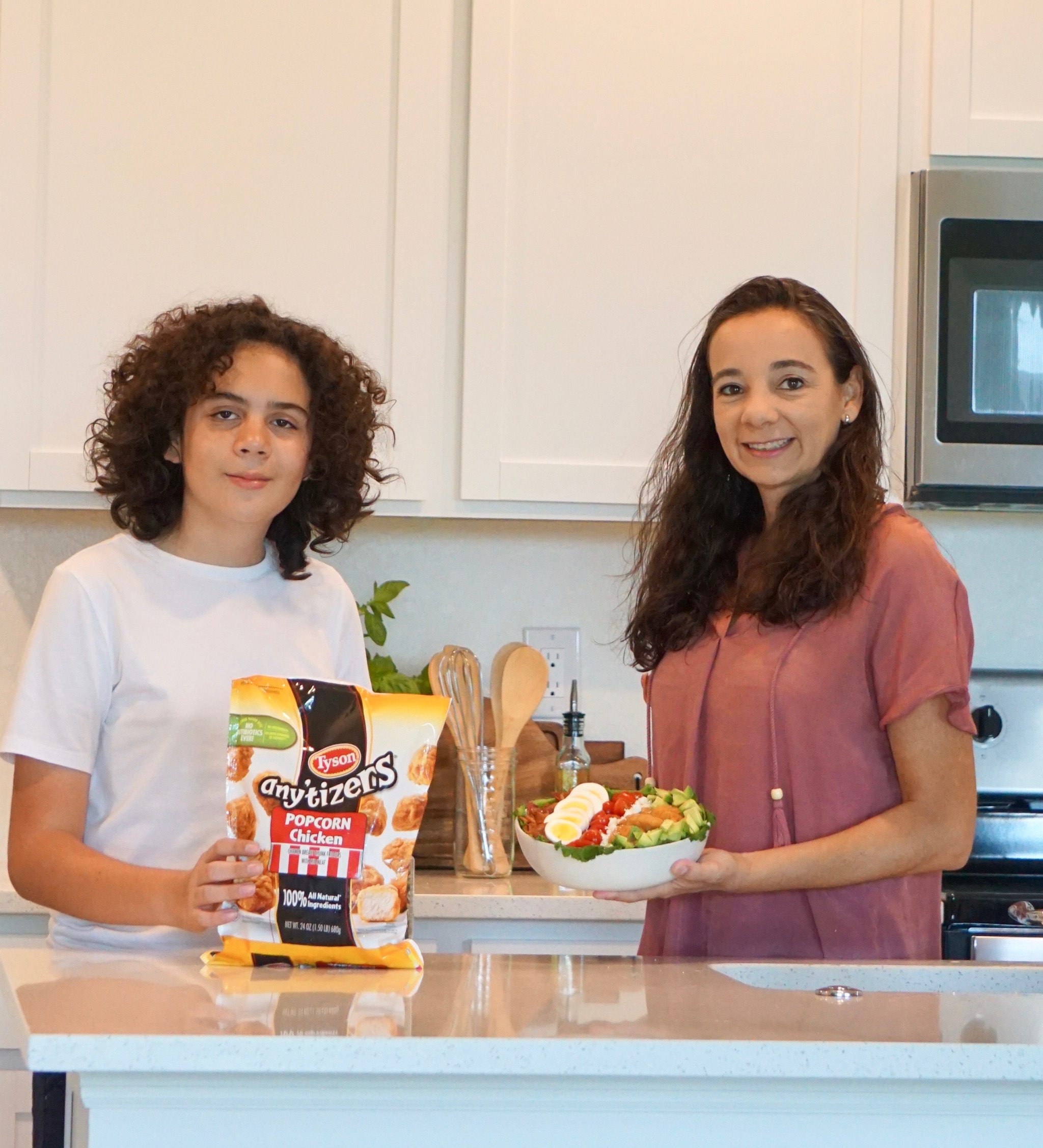 Ingredients
3-4 cups salad mix or baby spinach
6-8 pieces of Tyson® Any'tizers® Popcorn Chicken
3 slices of bacon, cooked and cut into pieces
2 hard-boiled eggs, cut into slices
1 cup grape tomatoes
1/4 cup goat cheese, Feta cheese, or any other crumbly cheese
1 Hass avocado, sliced or cubed
Favorite salad dressing (optional)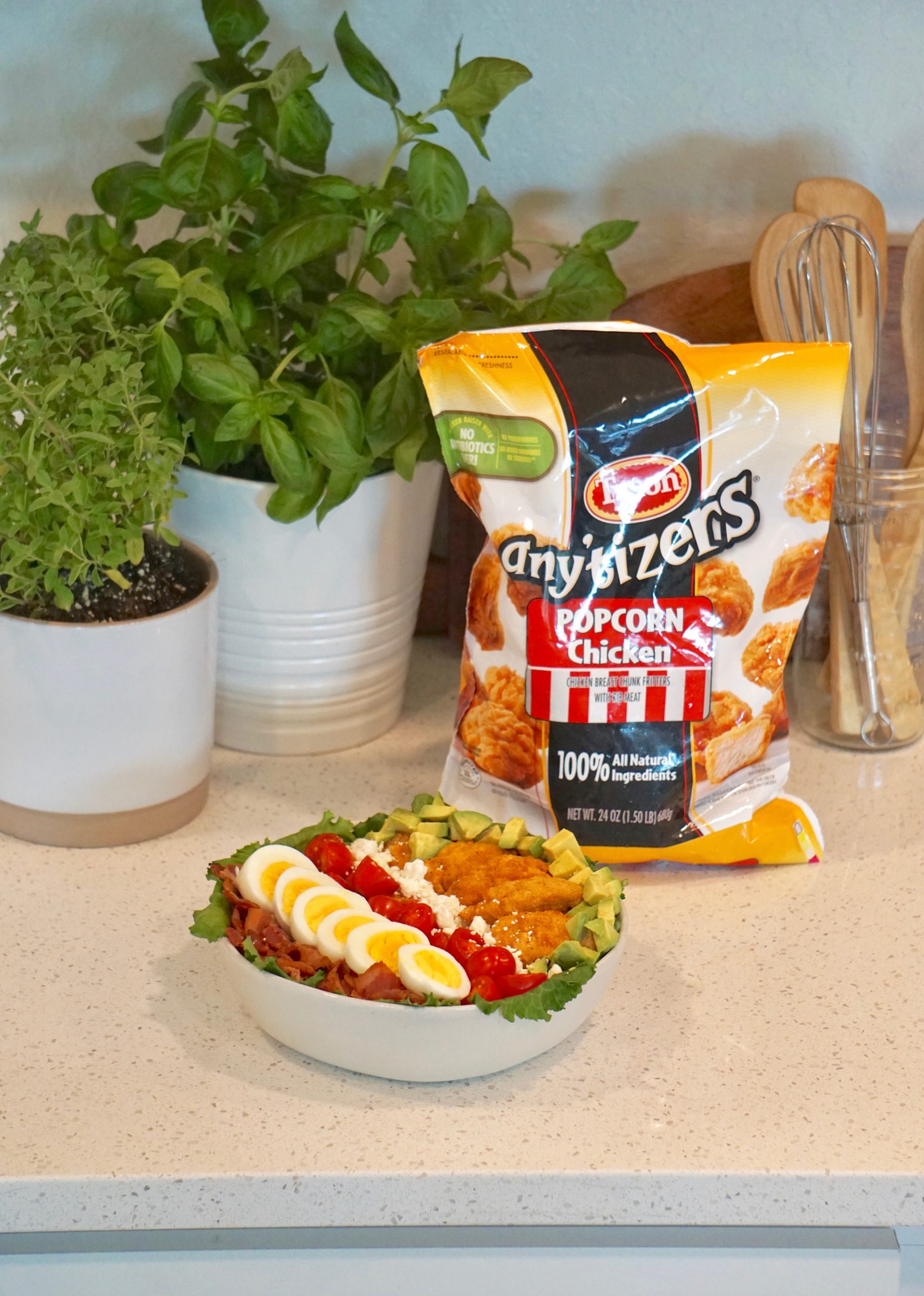 Instructions
To assemble the salad start by placing the salad mix or spinach in a large salad bowl.
Top with the Tyson Any'tizer Popcorn chicken, bacon, hard-boiled egg, grape tomatoes, crumbled cheese, and avocado arranging each ingredient in a horizontal line.
Top with your favorite salad dressing.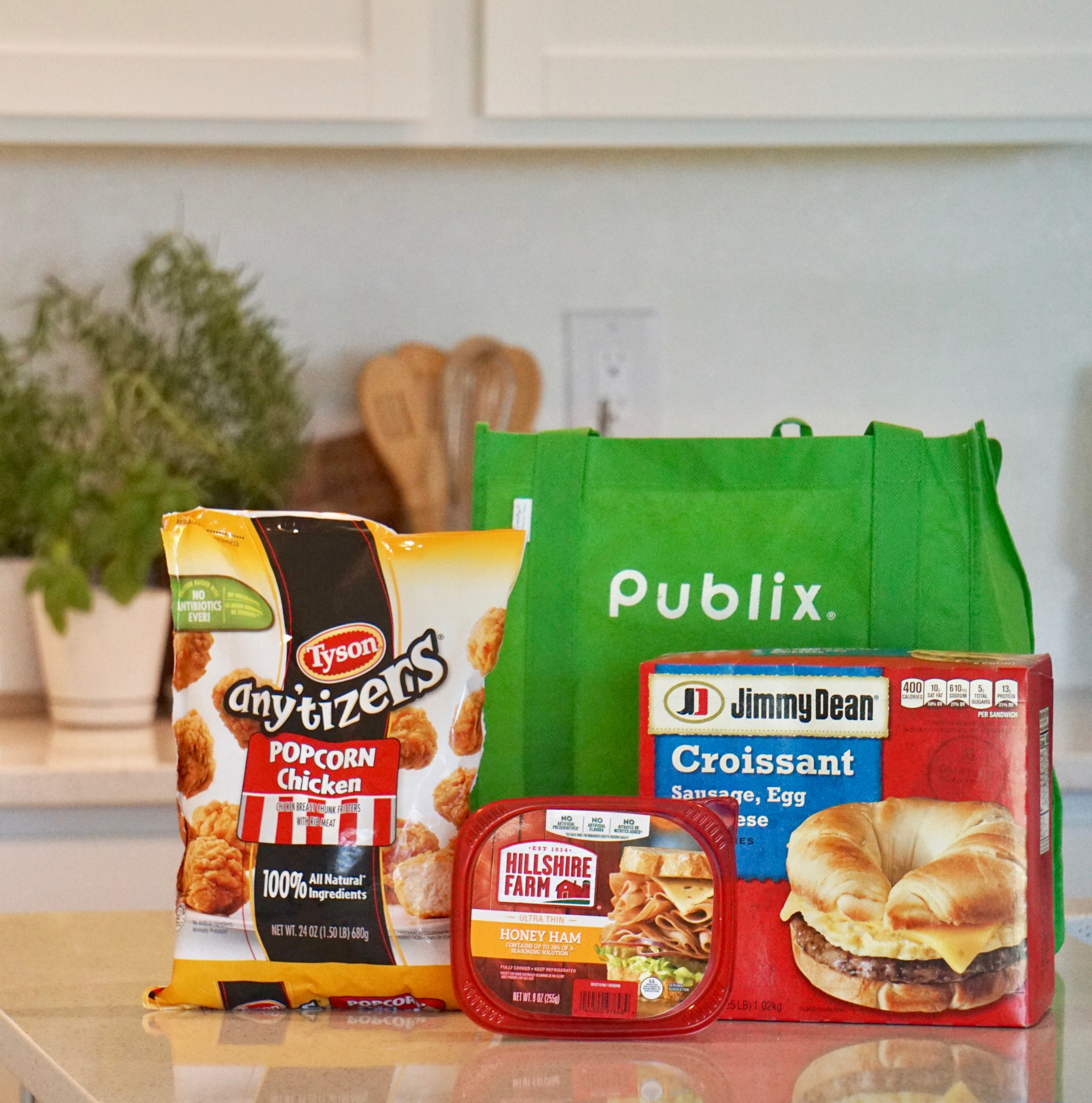 I always get Jimmy Dean® Frozen Sausage, Egg & Cheese Croissant, Hillshire Farm® Ultra Thin Honey Ham Lunchmeat and Tyson® Any'tizers® Popcorn Chicken as well as everything else I need for back to school breakfasts, lunch boxes, and after school snacks at my neighborhood Publix. Shopping at Publix is always a pleasure, the staff is so friendly, it's always clean and they always have great offers! Right now you can get a $5 Publix Gift card when you spend $20 on participating Tyson products from 8/14/21-9/30/21 at CreateYourOwnRulesOffer.com.
So what are you waiting for? Head to Publix and stock up on these products that are sure to make back to school a breeze and save!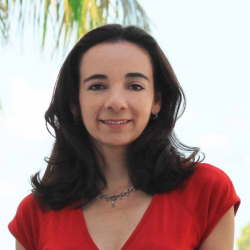 Latest posts by Paula Bendfeldt-Diaz
(see all)