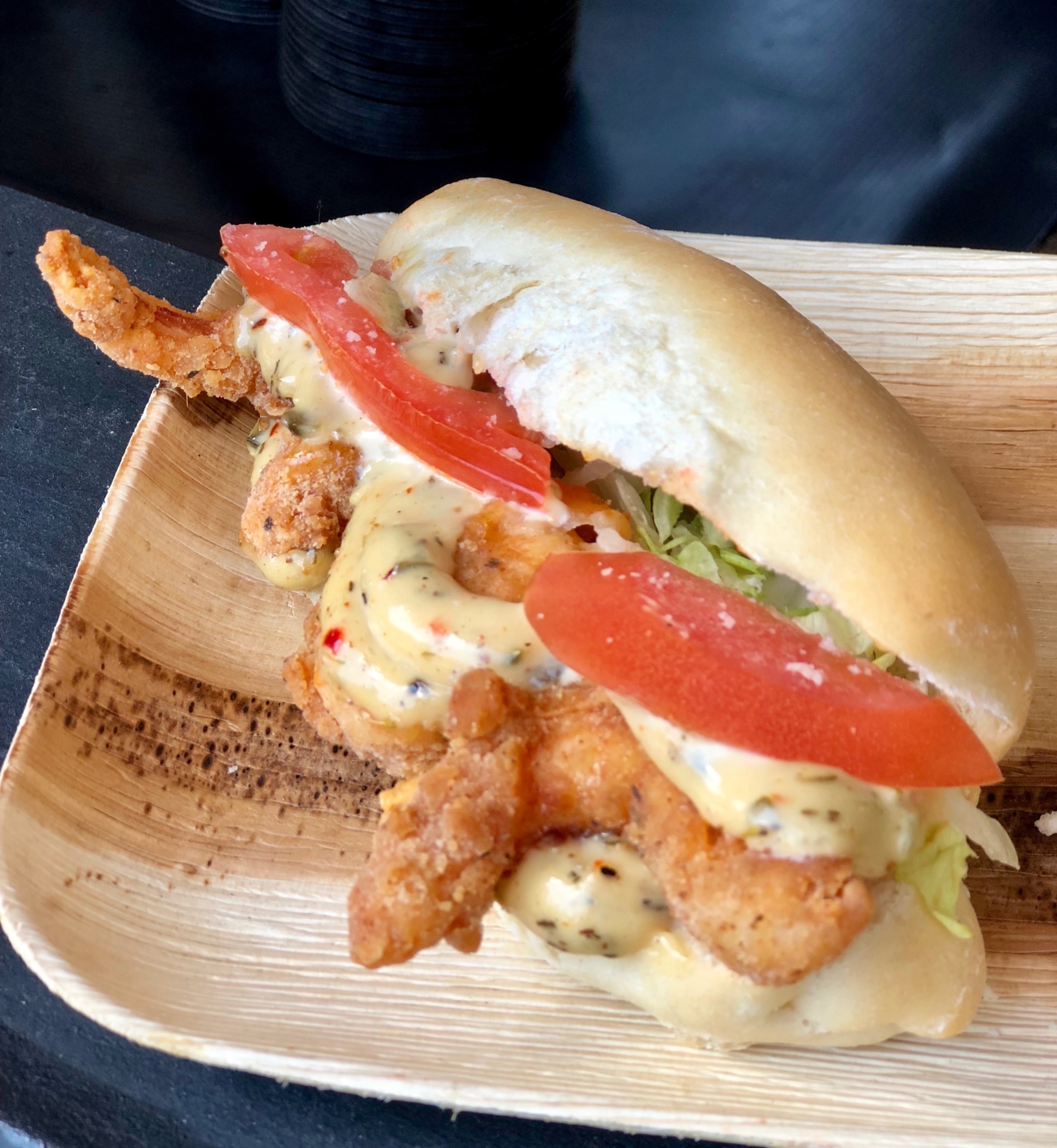 This last weekend I had the opportunity to sip and sample my way around the world of international street food traditions and enjoy live music performances at SeaWorld's Seven Seas Food Festival! This not-to-be-missed event combines over 180 delicious items including more than 60 dishes, over 70 international and local craft beers and more than 50 wines and cocktails. The festival is running each Saturday and Sunday starting on February 17 and by popular demand, SeaWorld Orlando's Seven Seas Food Festival has been extended through April 29 (originally it was running until April 15th), offering guests an additional two weekends to explore the delicious food and drinks.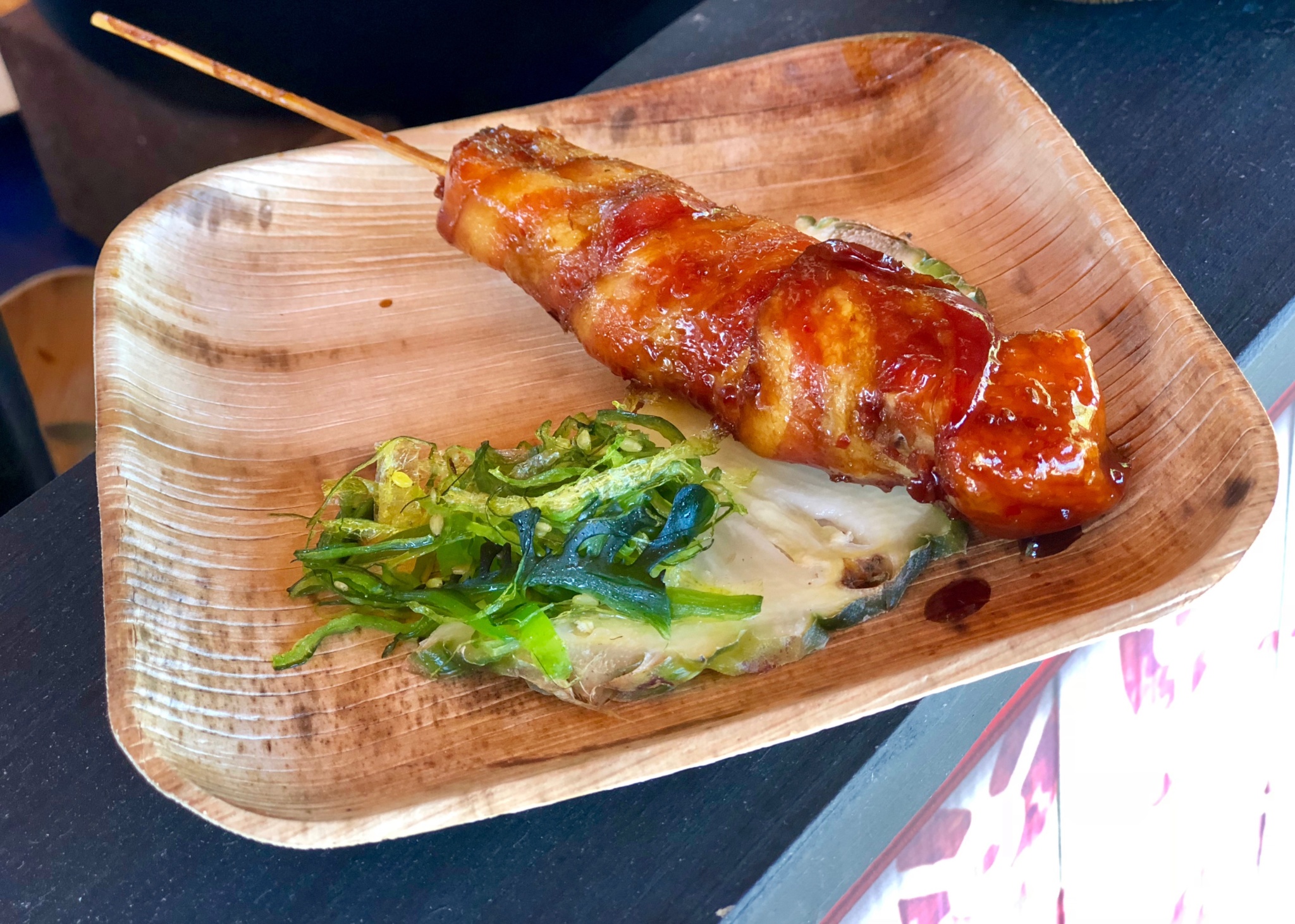 Sea World's Seven Seas Food Festival also includes a fantastic lineup of rock and pop acts spanning a wide array of different musical genres from Pop to Country and Latin. The lineup for the concerts currently includes Huey Lewis and the News, Chris Young, Daughtry, Hanson and the Eli Young Band and the best part is that the festival and concerts are included with park admission, starting at $79.99 (food, drinks and packages sold separately).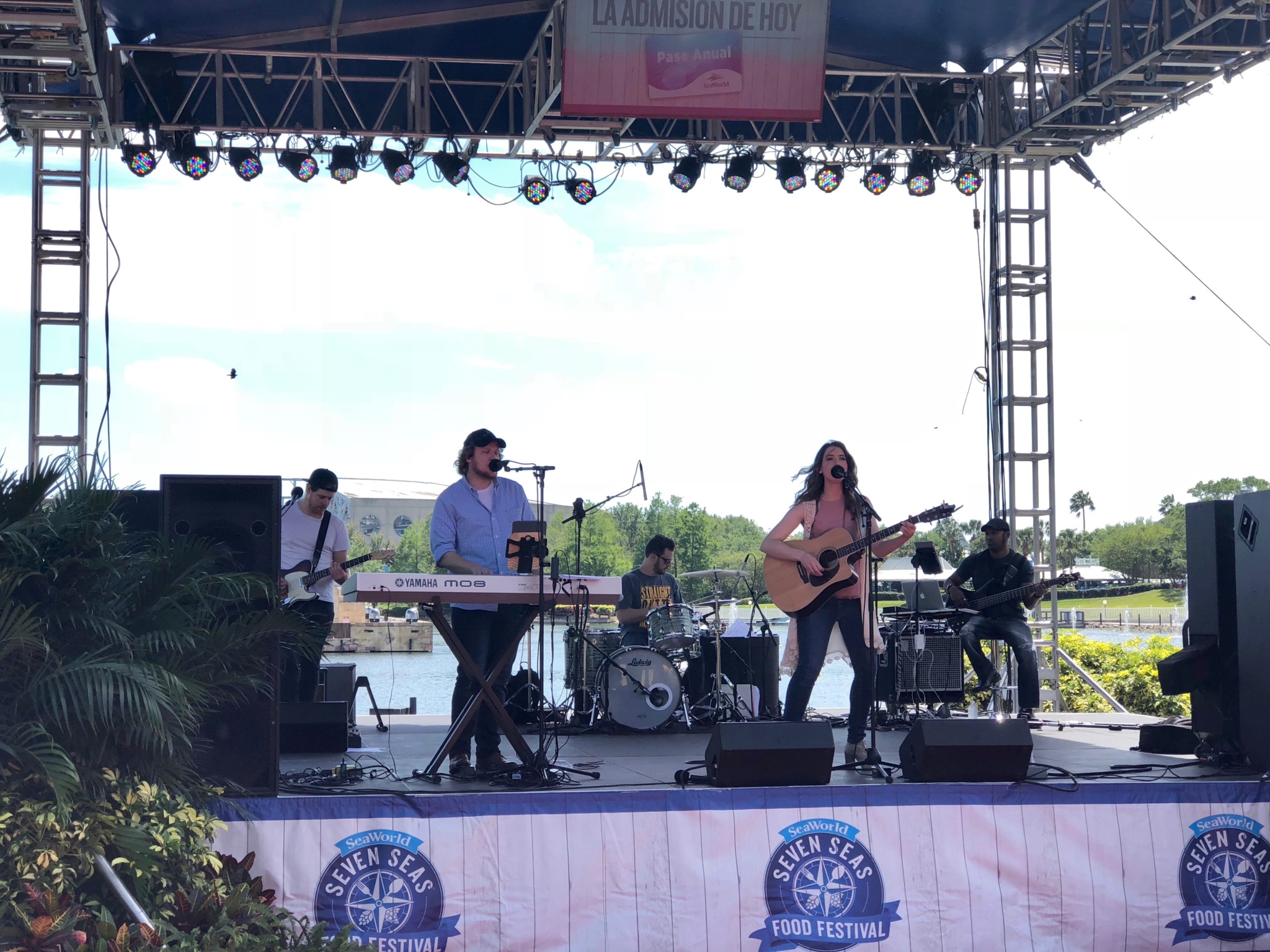 For me, what really makes the Seven Seas Food Festival soar above other park food festivals is the combination of delectable dishes, brews, and cocktails with amazing music concerts! The best part is that the concerts start at 5pm and take place in a family-friendly environment where you can enjoy them along with your kids.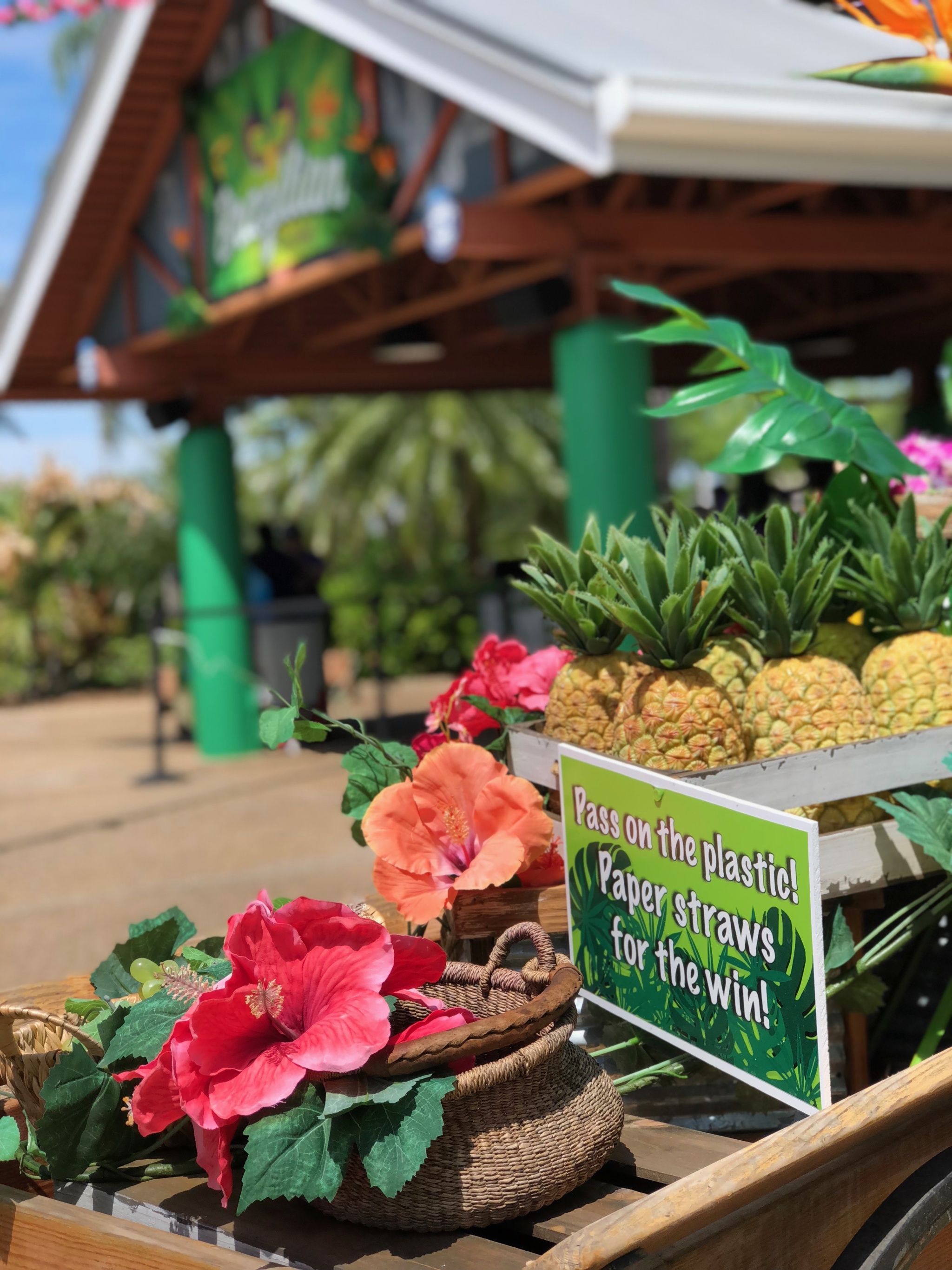 I really loved to learn that like all food served at SeaWorld, each item at the Seven Seas Food Festival reflects the park's commitment to sustainable foods and farming. Among the delicious offerings, you will discover that many dishes that are crafted with organic ingredients, cage-free eggs, regional produce and sustainable seafood.
The Best Foods at SeaWorld's Seven Seas Food Festival
As I ate and drank my way along the over 30 food markets and kiosks and sampled over 20 dishes. I picked some of my favorite foods and drinks so you can get an idea of where to start on your food tasting adventure!
Flamenco Bar (station #1) – Bison Quesadilla: Grilled Marinated Bison with Caramelized Onions, Roasted Poblano Peppers and Pepper Jack Cheese with an Avocado Crème Fraiche.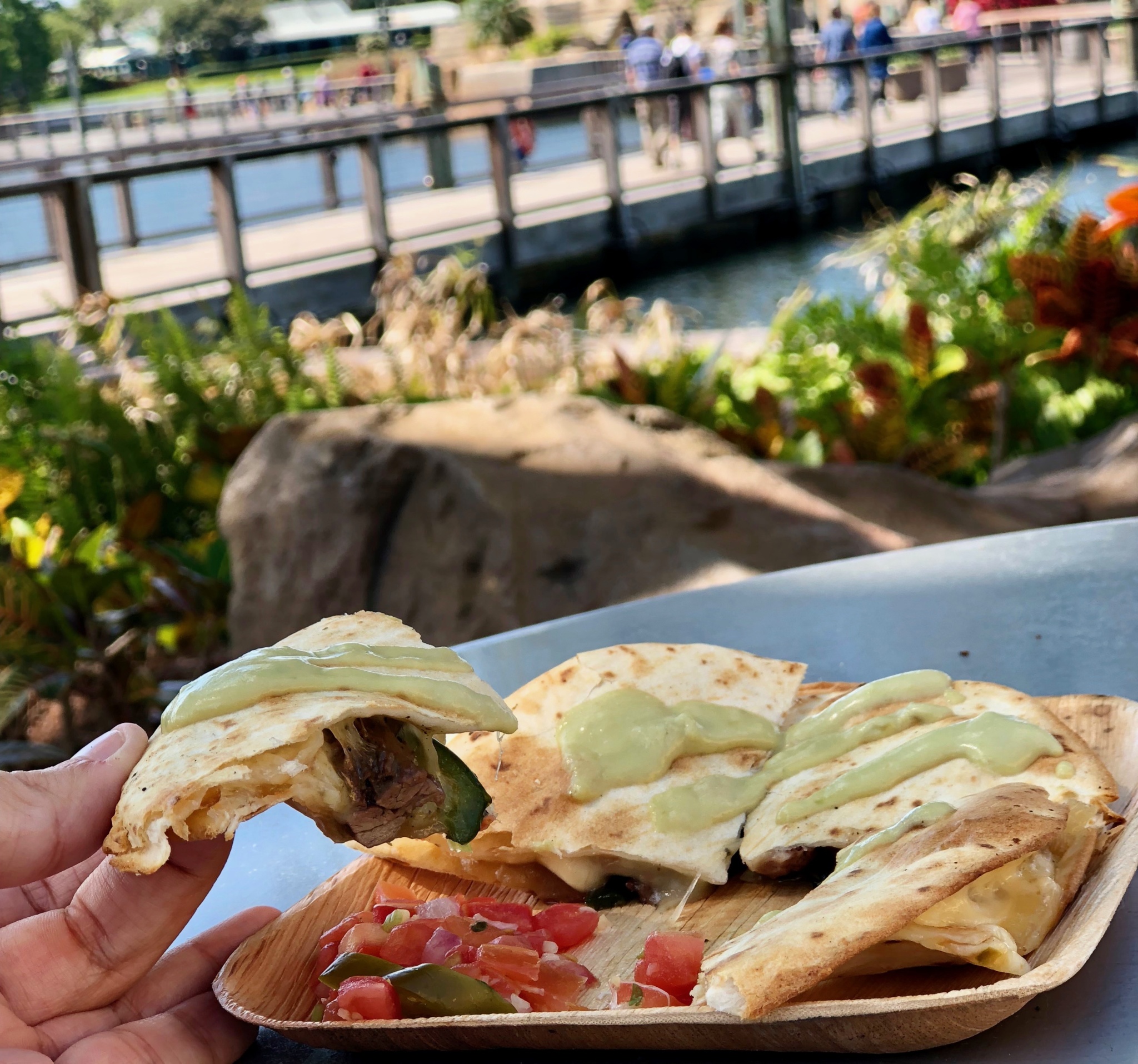 Mexican Market (station #5) – Taco Al Pastor Achiote: Marinated Roasted Pork, Cilantro, Coleslaw and Fresh Pico De Gallo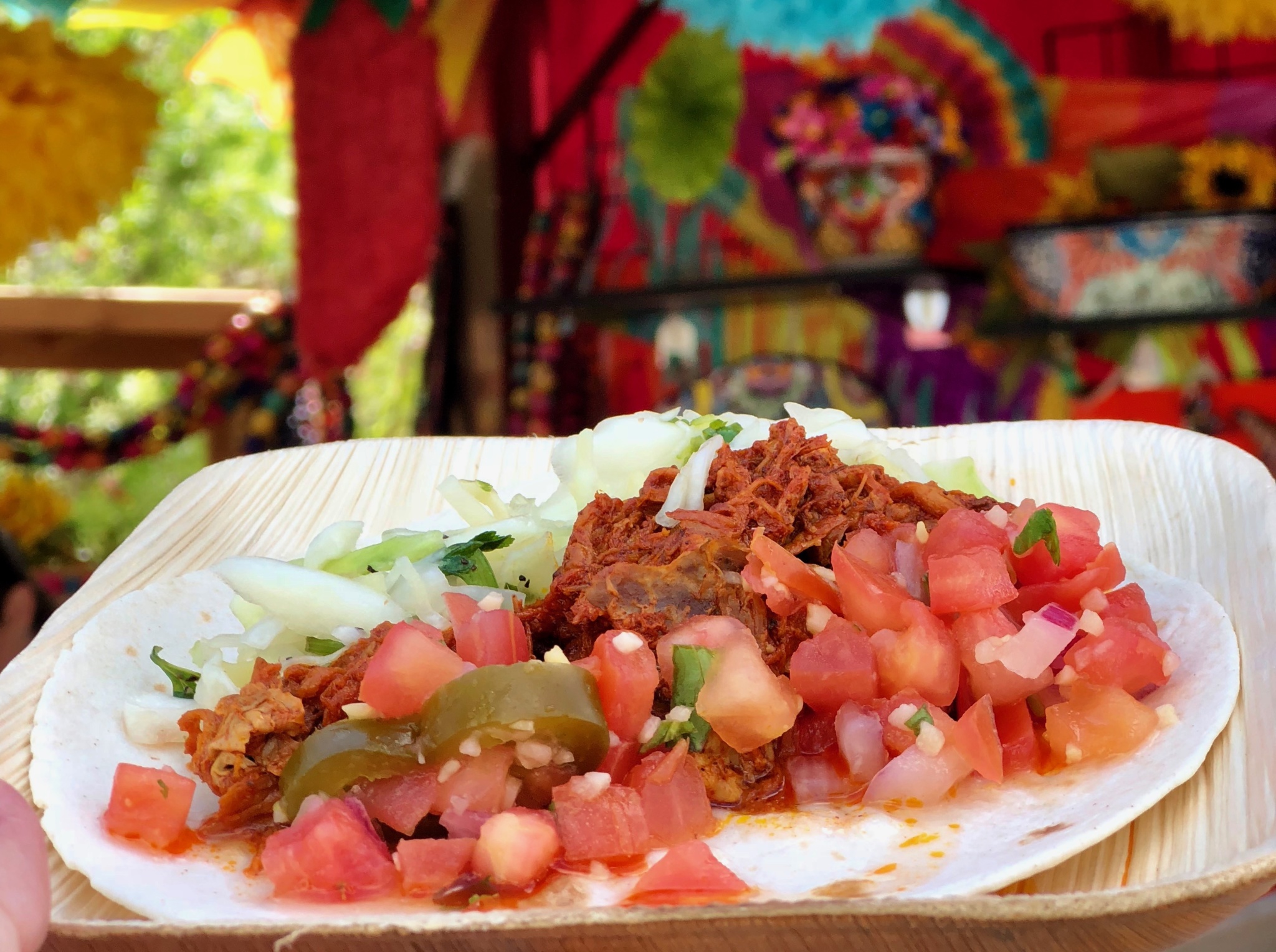 Caribbean Market (station #8) – Cinnamon Slow Roasted Pork Belly: with Sweet Plantain Mash & a Red Wine Reduction
Florida Market (station #11) – Key Lime Martini: Tangy, Sweet and Creamy Dessert with Fresh Key Lime Juice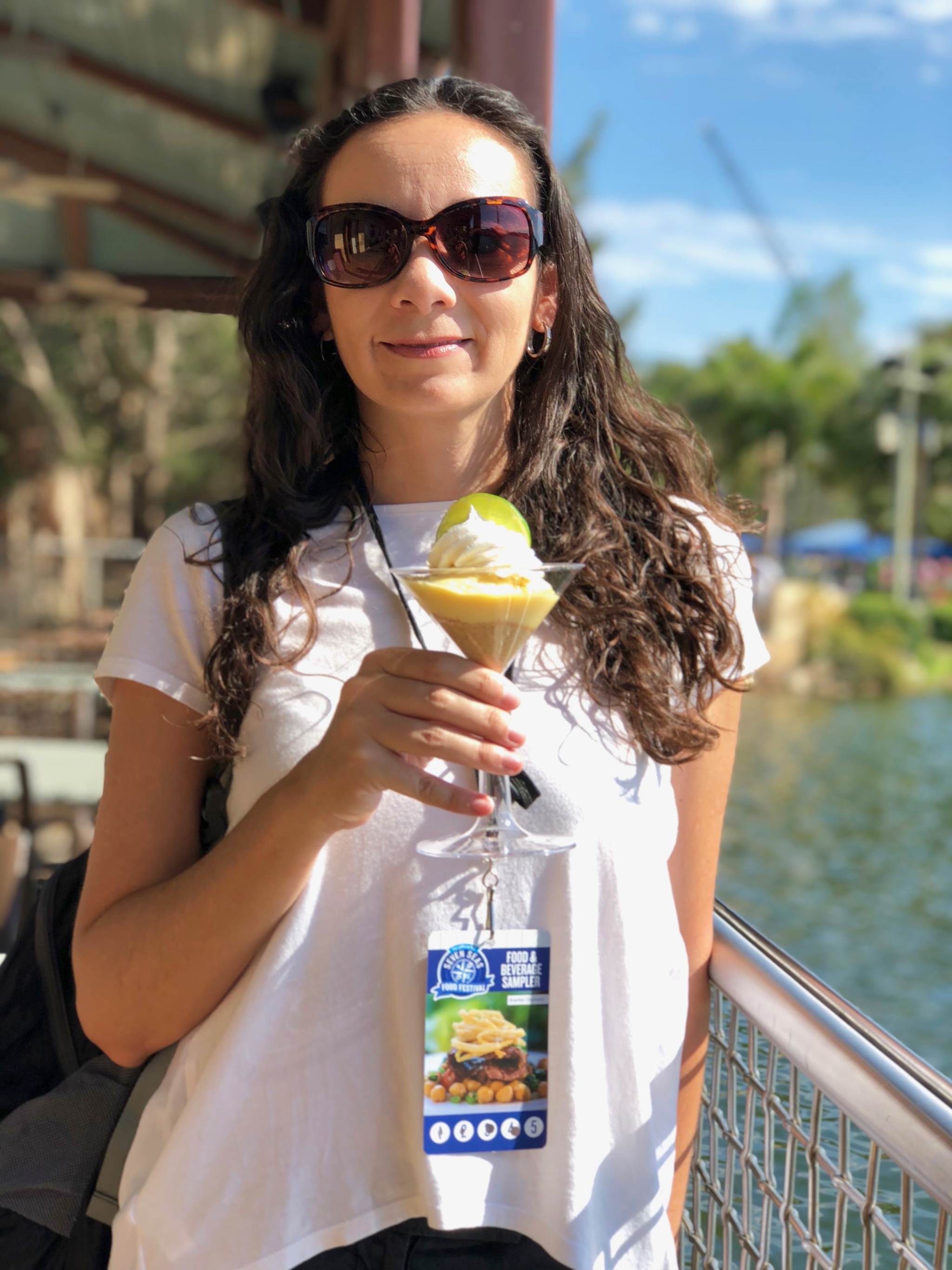 Mediterranean Market (station #13) – Grilled Lamb Chop: Marinated with Rosemary Mint and Served with Roasted Potatoes and Greek Tzatziki Sauce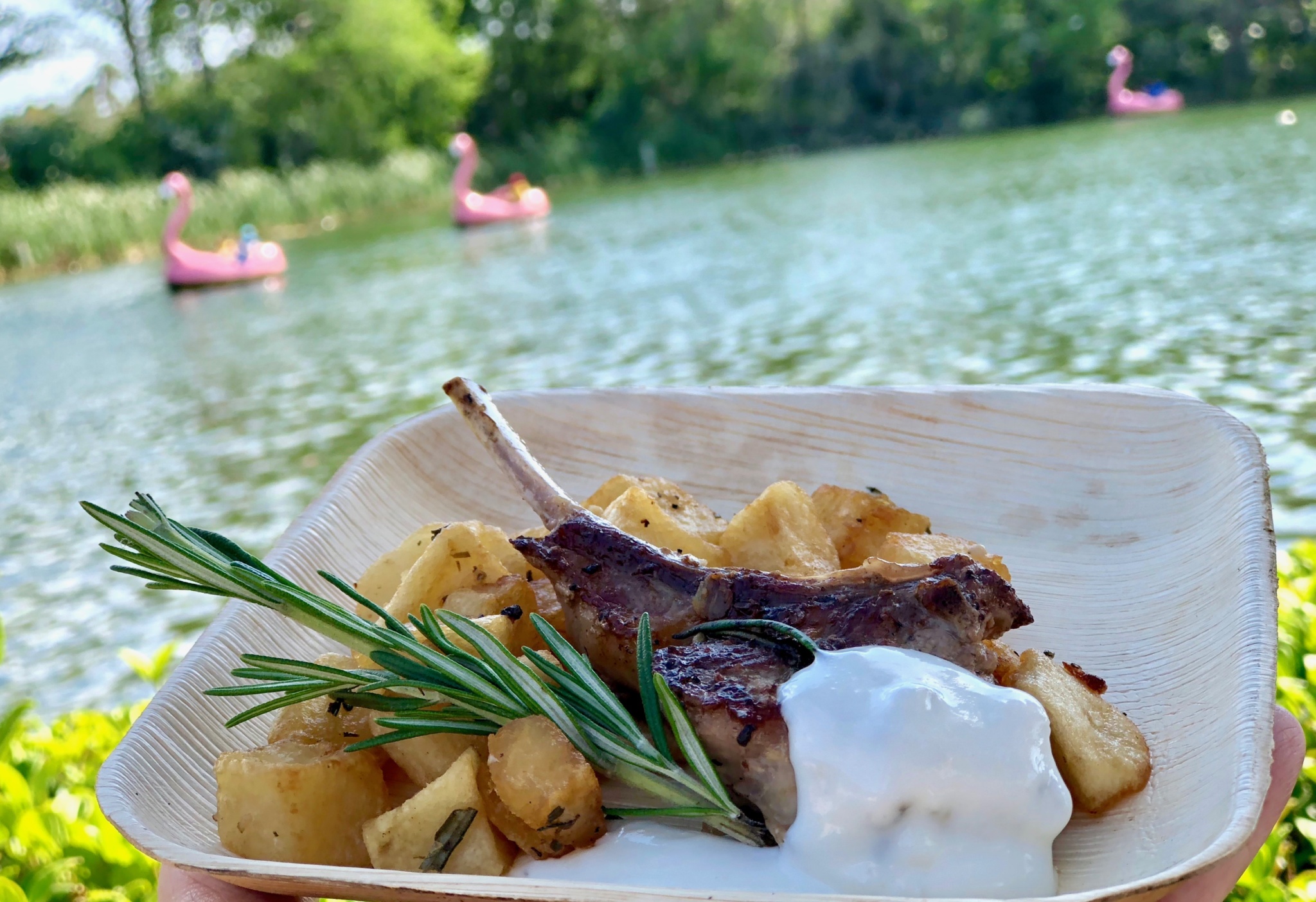 North Atlantic Market (station #16) – New England Lobster Roll: Served on a Buttered Roll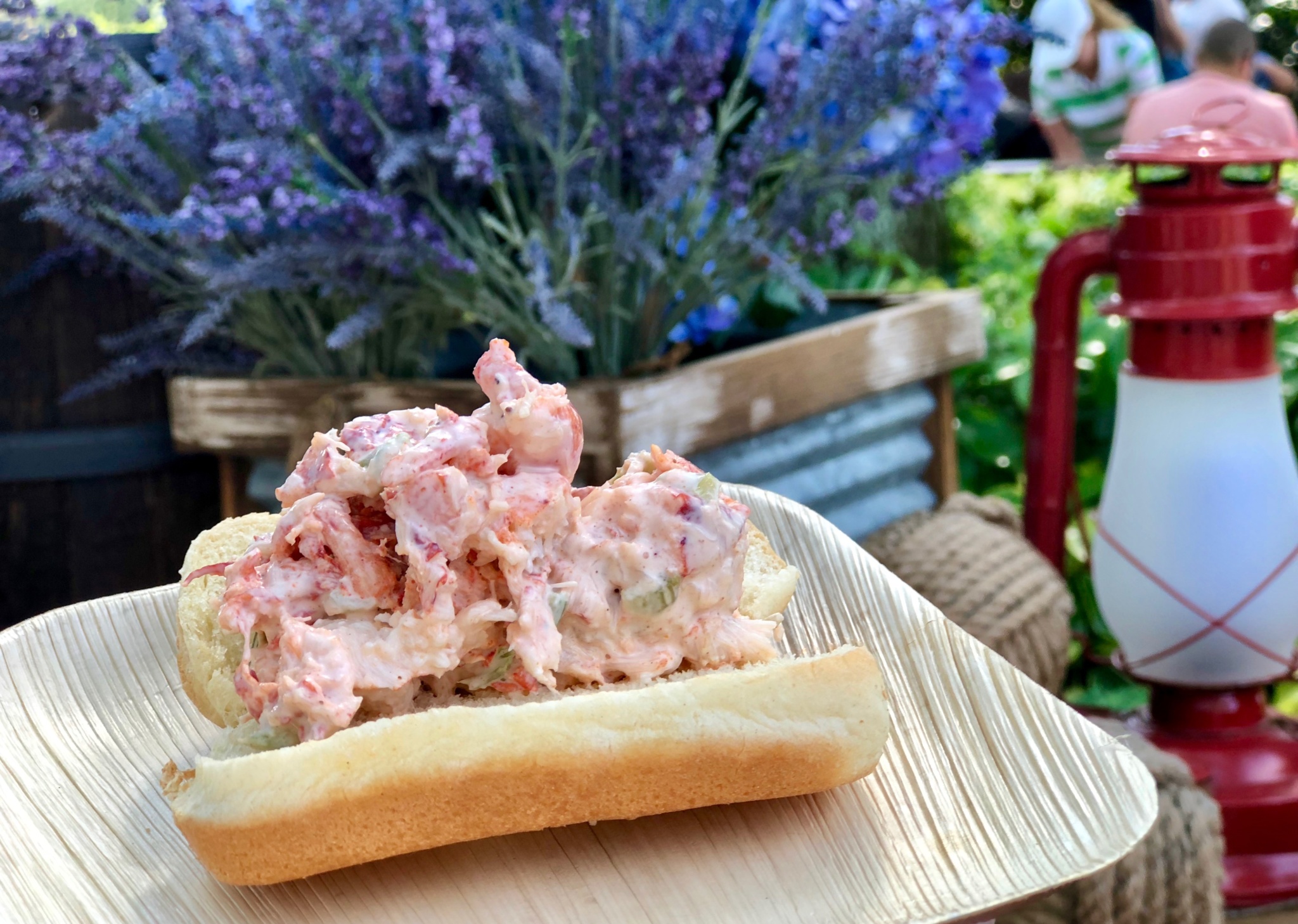 Gulf Coast Market (station #22) – Cheese Grits & Shrimp Casserole: Southern Creamy Cheese Grits with a Blackened Shrimp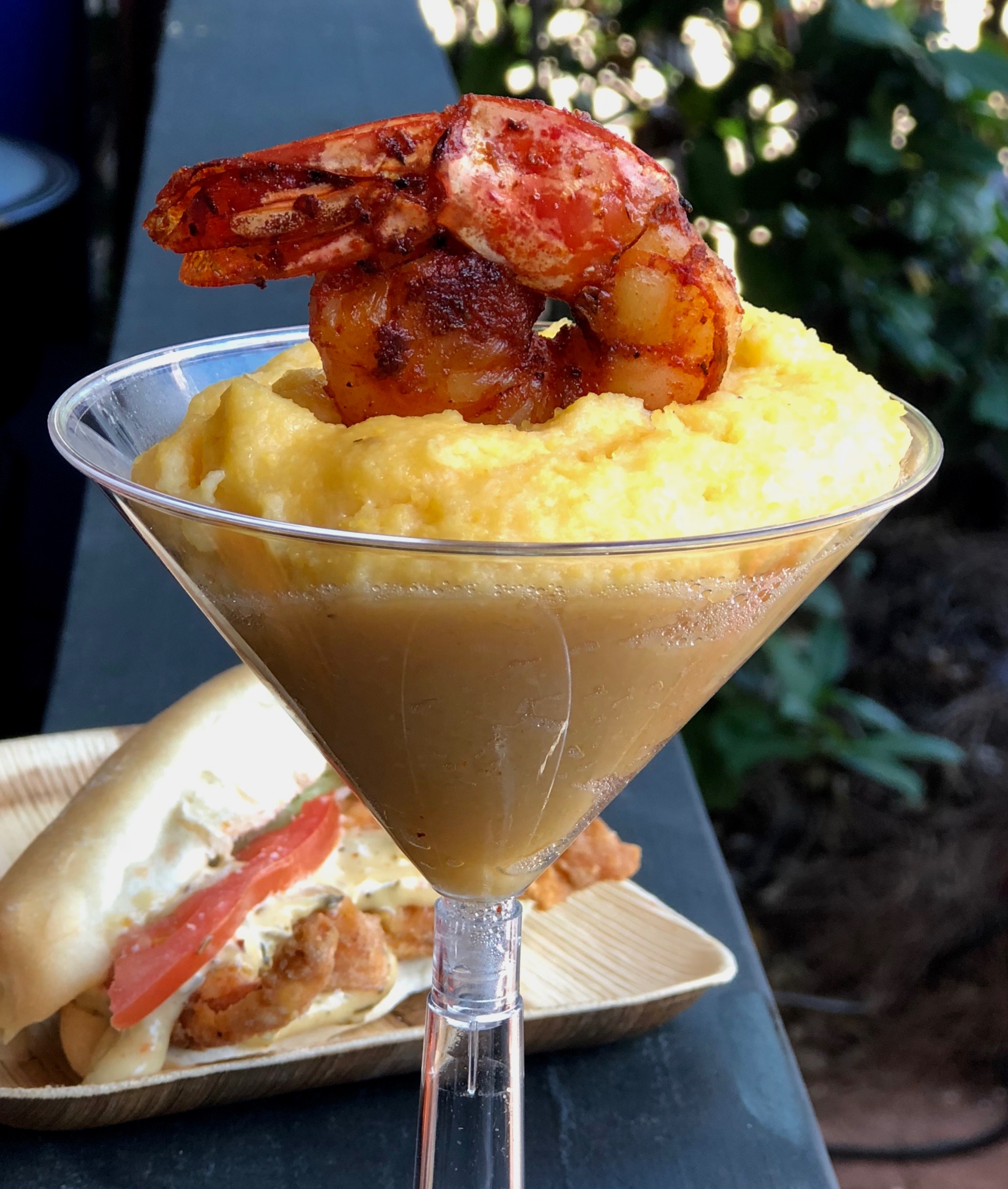 Asian Market (station #24) – Char Siu Bao: Steamed Pork Buns with Gingered Grilled Pineapple & Hoisin Sauce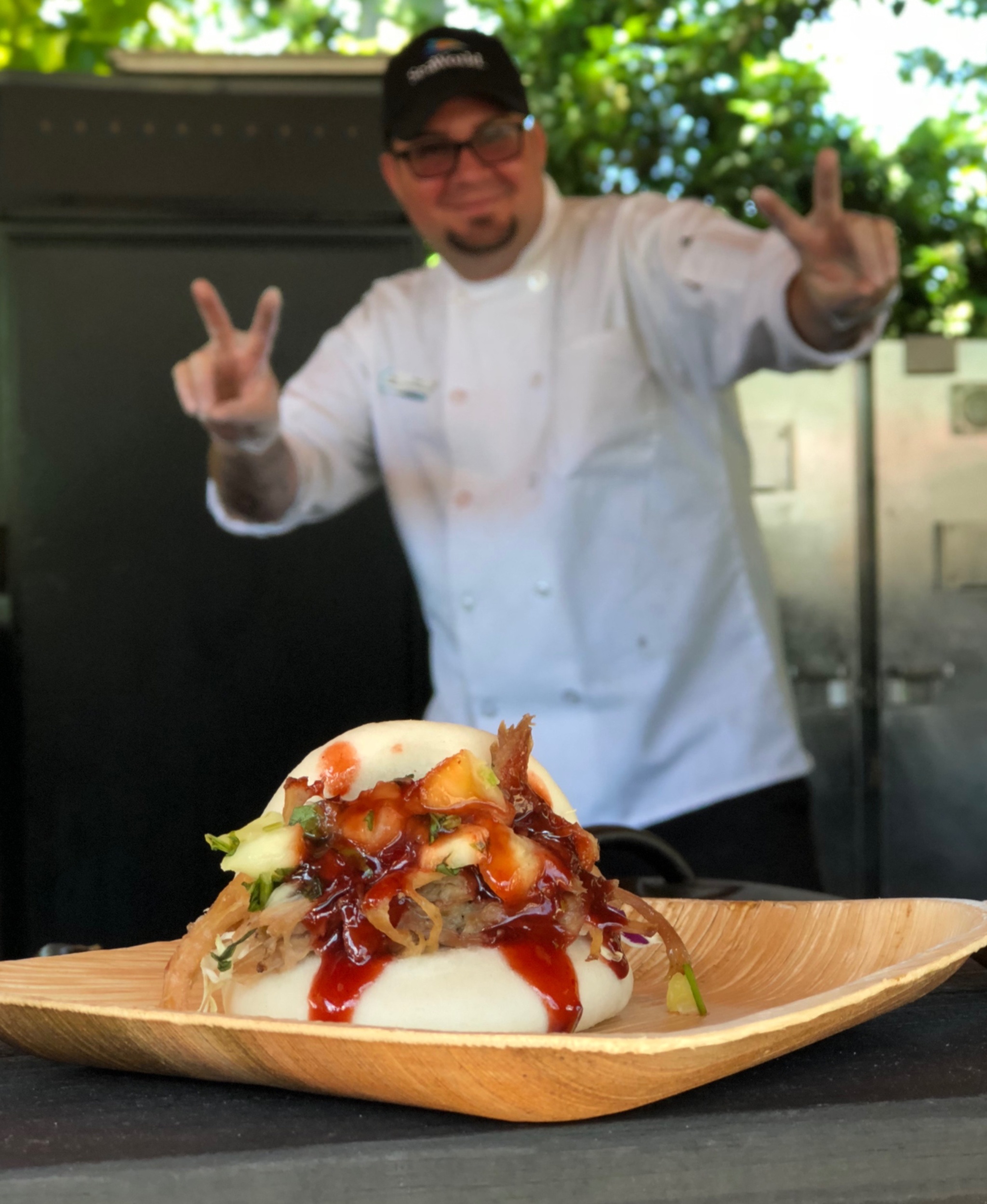 Brazilian Market (station 25) – Brazilian Churrasco: Grilled Skirt Steak with Chimichurri & Garbanzo Frito
Latino Flavors and Music
Starting the weekend of March 31st, SeaWorld Orlando's Seven Seas Food Festival will be turning up the heat with new Latin-inspired menu items. The event will also feature performances from the hottest Latin artists every Saturday and Sunday starting with headliners Eddie Palmieri on March 31, El Gran Combo on April 1st, Yandel on April 7th and many more! I love how the Seven Seas Food Festival is celebrating Latin culture with delicious authentic cuisine filled with sabor Latino and upbeat Latin music!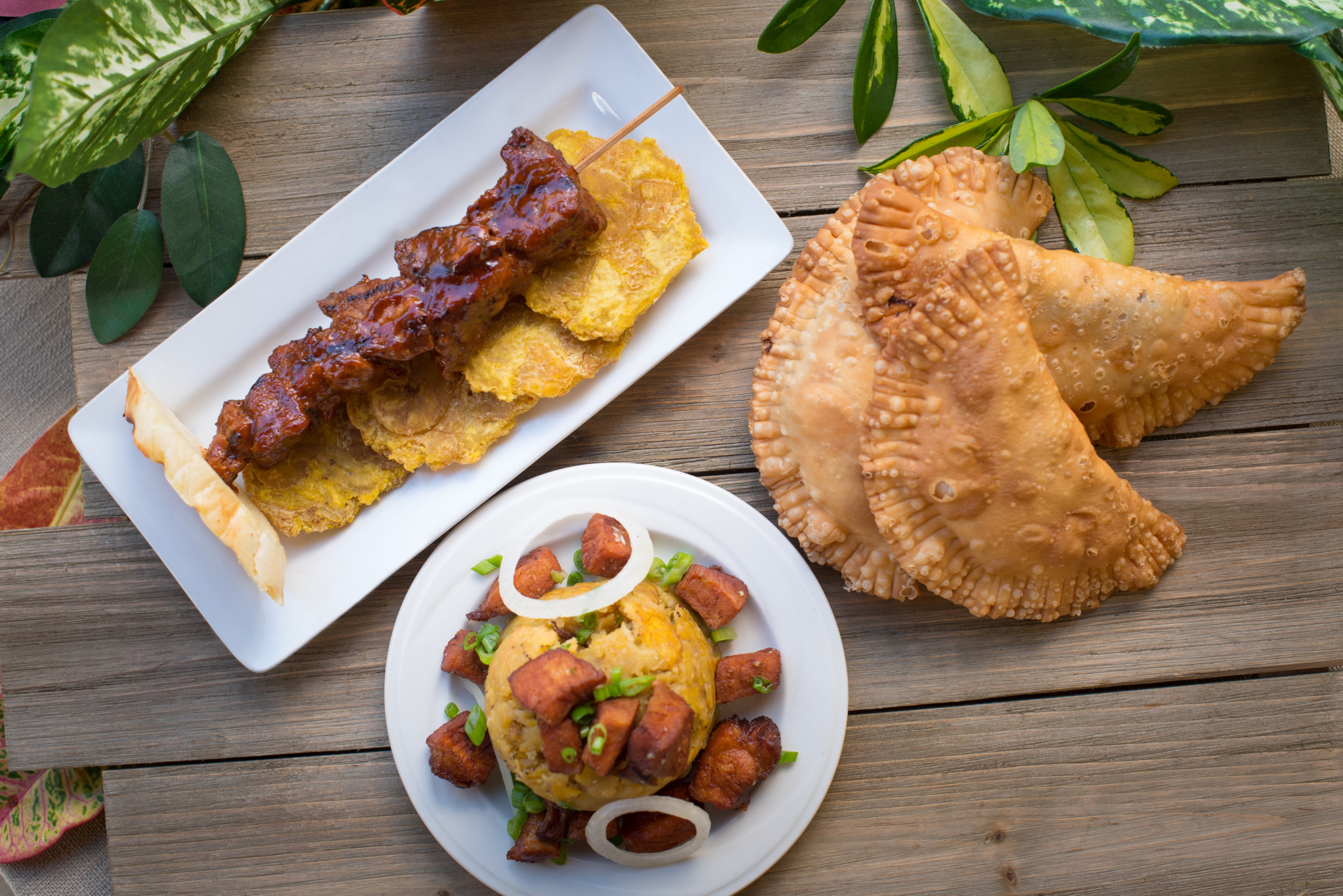 Brand new menu items, prepared exclusively by SeaWorld's Executive Chef Hector Colon, bring the distinct flavor of Latin American cuisine to life include:
NEW- Empanadilla Loca- Pizza Empanada with Cheese, Beef, Mayo-Ketchup, Lettuce and Tomato
NEW- Mofongo with Carne Frita- Garlic Mashed Plantains with Onion Mojo, Served with Fried Pork
Lechón Asado- Traditional, Roasted Pork Rubbed with Caribbean Seasonings, Pigeon Peas and Choice of Ripe or Sweet Plantains
Pincho con Tostones- Skewered, Flame-grilled Chicken or Pork with a Sweet and Spicy BBQ Sauce and Served with Fried Plantains
Empanadilla de Pizza- Pastry Filled with Mozzarella Cheese and Zesty Tomato Sauce
Empanadilla de Carne- Pastry Filled with Savory Ground Beef
Empanadilla de Pollo- Pastry filled with Seasoned Pulled Chicken
Bacalaítos- Thin, Crispy Salted Codfish Pancake
Best Way To Enjoy SeaWorld's Seven Seas Food Festival
The food and drink sampling lanyard is the best way to sip and savor through the festival. Available for 5, 8 or 15 items we think that the 15-item package for $60 is definitely the best option!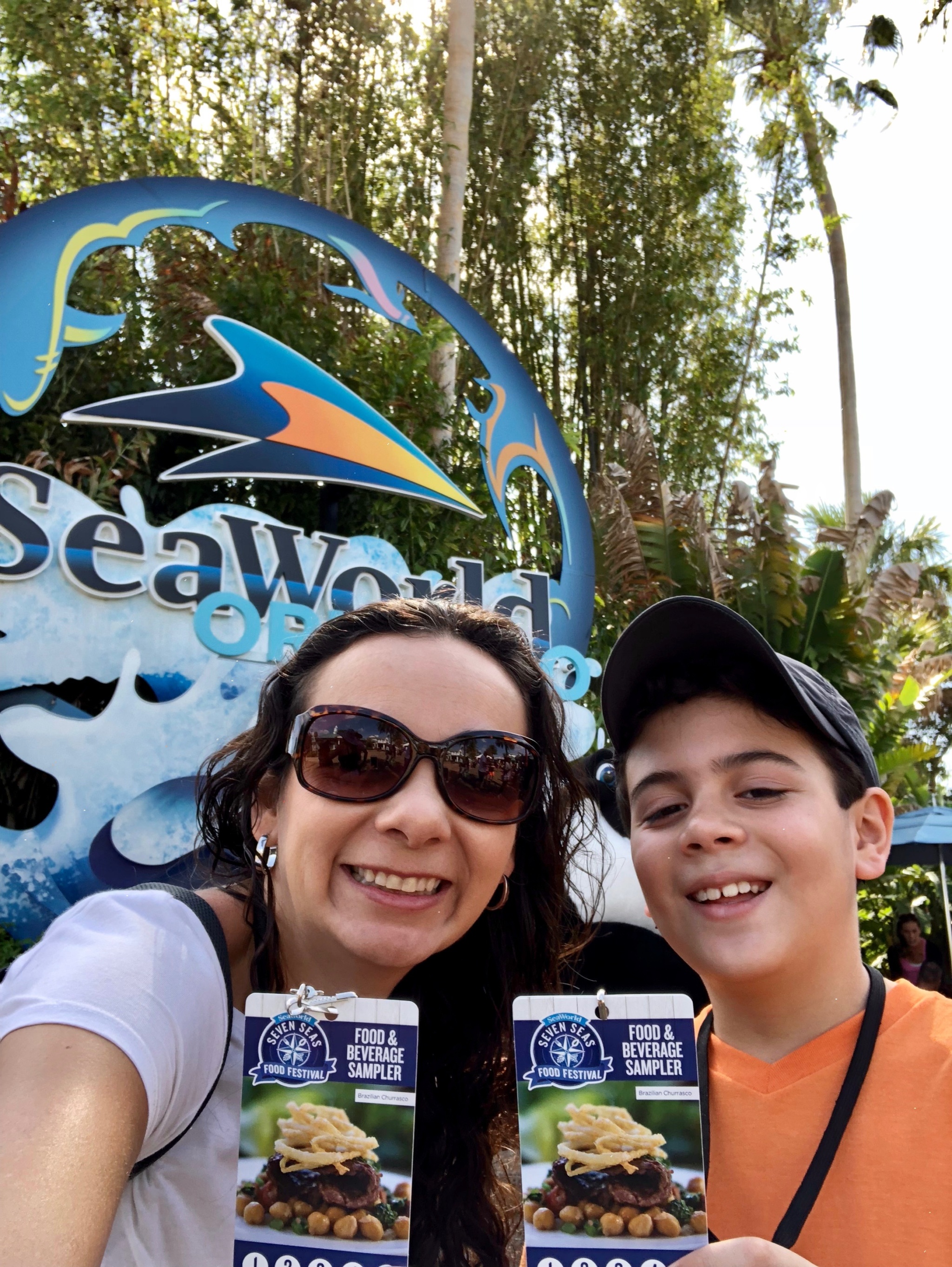 As soon as you arrive at the park be sure to pick up the Seven Seas Food Festival 2018 Event Guide so you can plan your day around which delicious foods, desserts, cocktails and brews you want to sample and enjoy!
Tips For Visiting SeaWorld's Seven Seas Festival With Kids
My kids already love visiting SeaWorld and for me being able to enjoy the Seven Seas Festival with them was a wonderful opportunity.
Take advantage of this opportunity to expose your kids to some new flavors. The Seven Seas Food Festival is a great opportunity for kids to explore new tastes and have fun with their food! The sampler portions will be perfect for kids. I got my son a 5 item sampling lanyard and he really enjoyed getting to taste a drink some of the special offerings during the festival.
Let your kids learn about other cultures through food. I really loved that there where different "markets" for different cuisines scattered all through the park. Each time we stopped at a different market we would read the menu and I would share with my kids about the ingredients, the cuisine and the culture of that country or US region. They had fun reading about the different dishes and ingredients.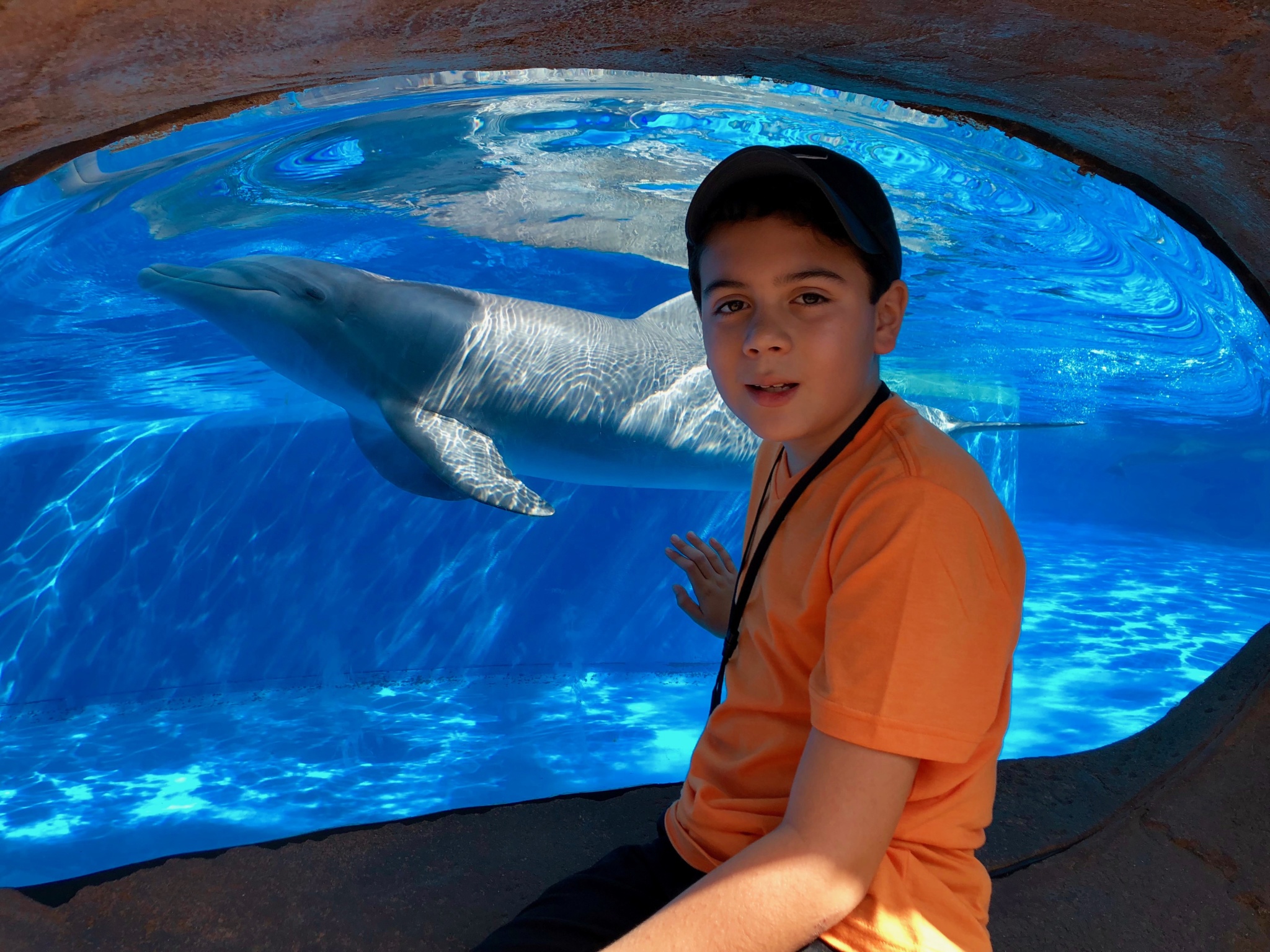 Mix it up with fun rides, shows, and animal interactions. We mixed up the food tasting and sampling with fun rides and shows and also used that time as breaks throughout the day. This worked out great as the kids didn't get as tired because we didn't have them running from one ride to the next. We took it slower and planned our day making sure we hit their favorite rides and saw their favorite animals while we sampled delicious food in between.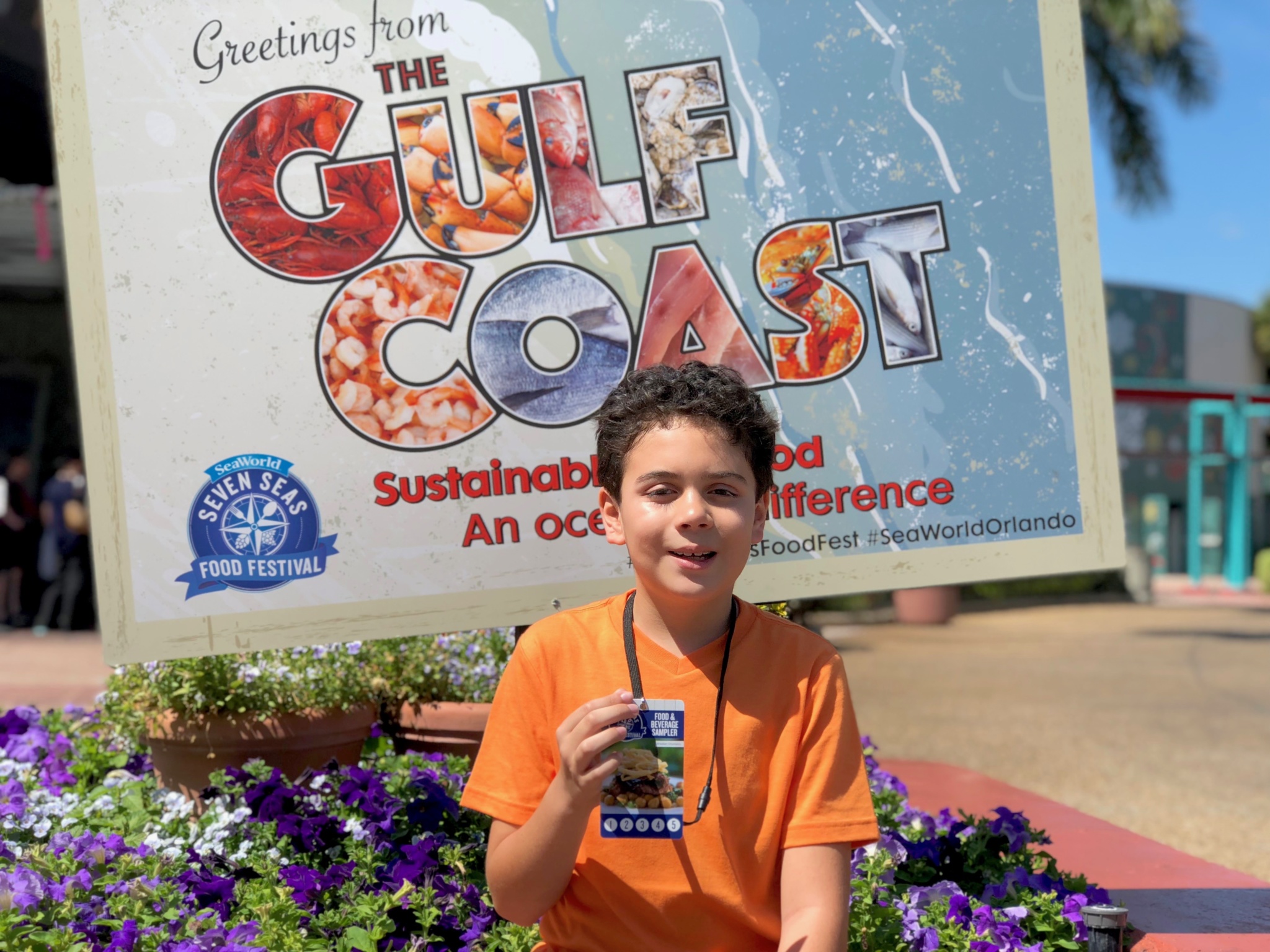 Kid-Friendly Foods at SeaWorld's Seven Seas Food Festival 
At the All American Market choose from the Coney Island Hot Dog Slider, the Chicago Hot Dog Slider or the New York Hot Dog slider;  they are sure to be a hit with the kids.
At the Florida Market try the Shrimp Mac & Cheese (if your kids eat shrimp this is the perfect kid-friendly comfort food).
At the Mexican Market, the Skewered & Grilled Corn on the Cob is a kid-tested favorite!
At the Caribbean Market don't miss the Caribbean Sunset, this non-alcoholic specialty drink is made with lemonade, orange juice, grenadine, and Sprite.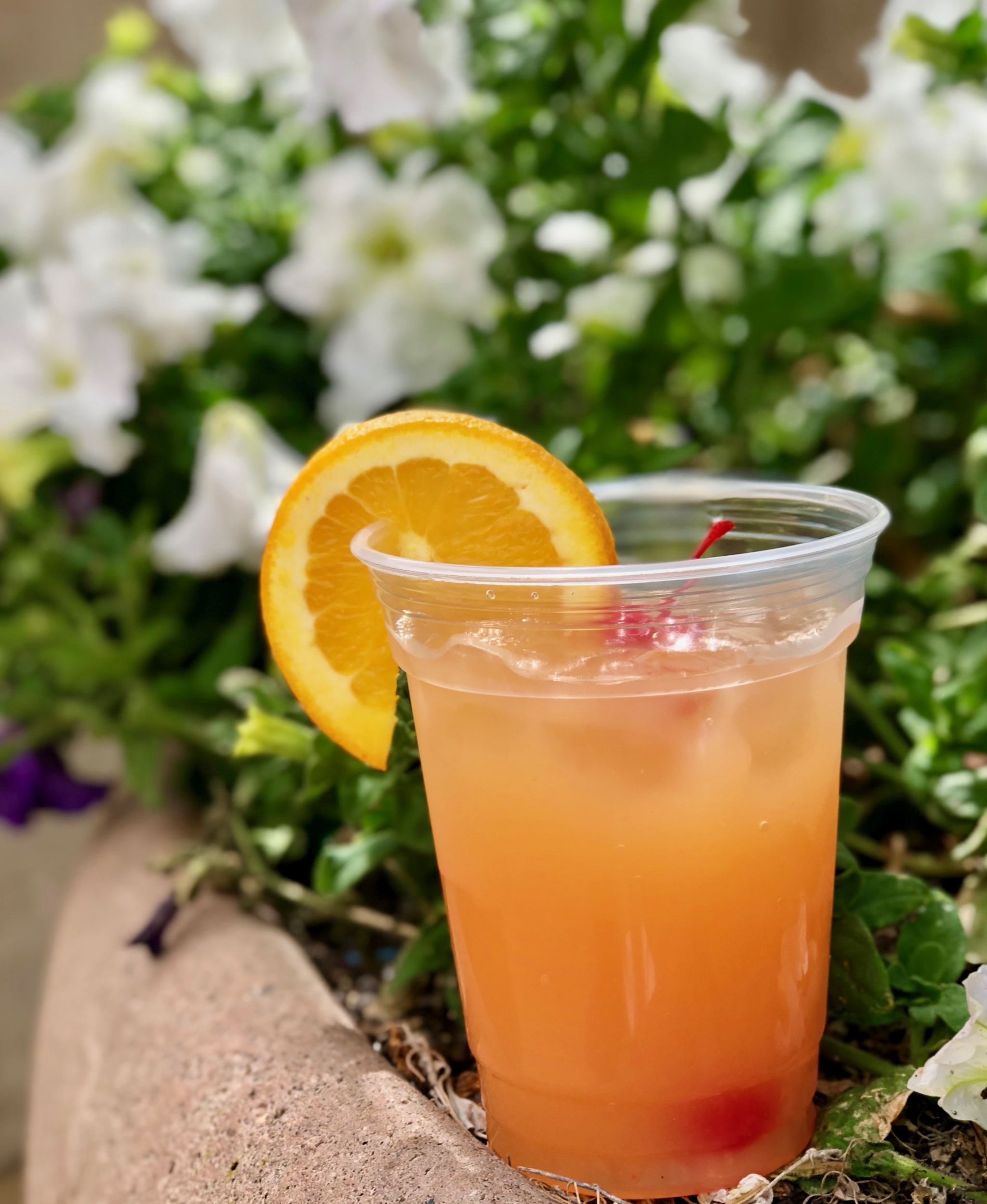 Entice them with some of the delicious dessert options. My son loved the loaded donuts (for a limited time only), the Sopapilla (Cinnamon sugar dusted tortillas drizzled with honey) at the Mexican Market and the Key Lime Martini (don't let the name fool you, there is no need to worry as this dessert has no alcohol).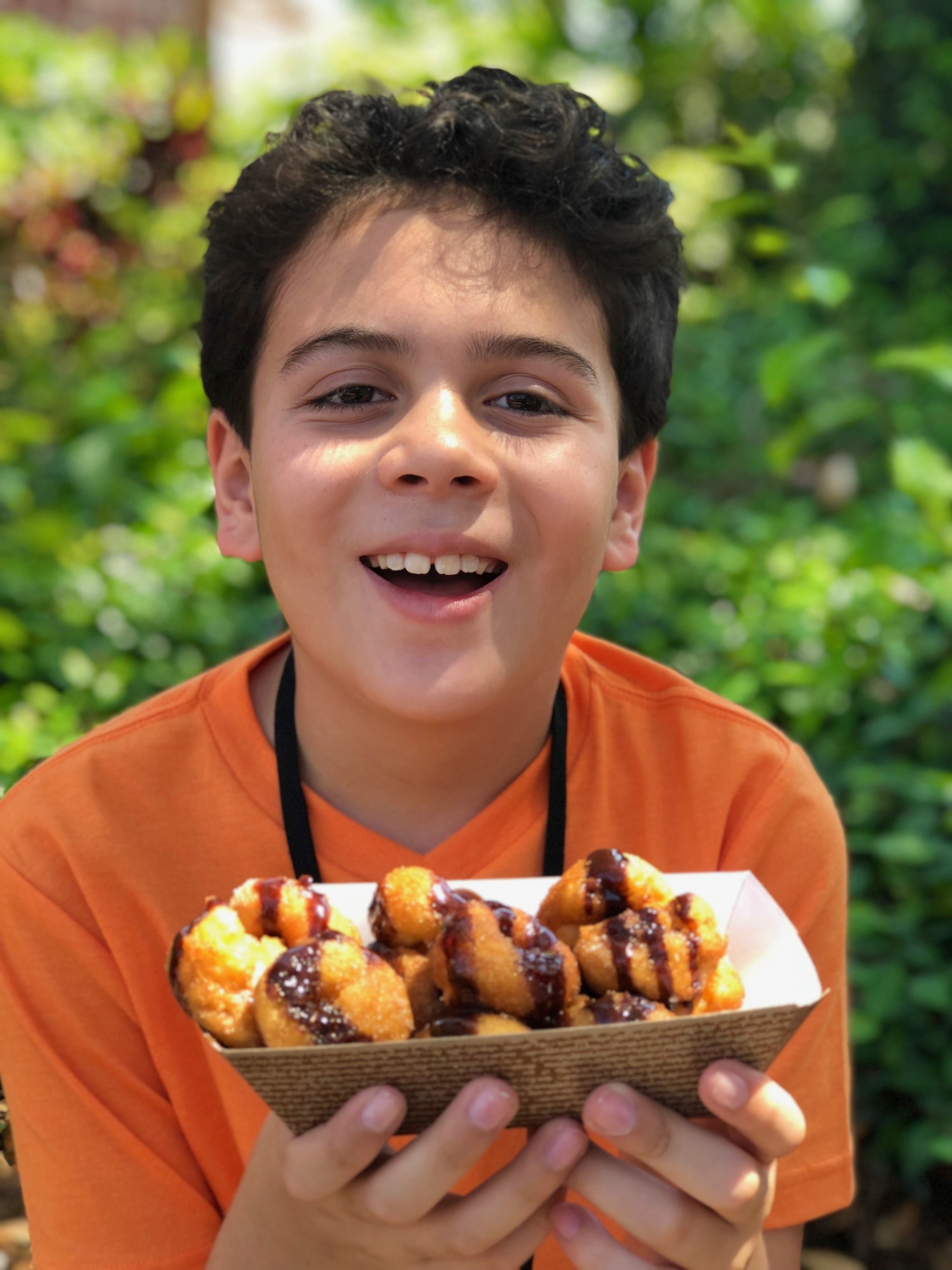 Other dessert favorites include the Bananas Foster Cheesecake Cone from the North Atlantic Market and the Warm Pear Maple Cobbler from the Pacific Coast Market.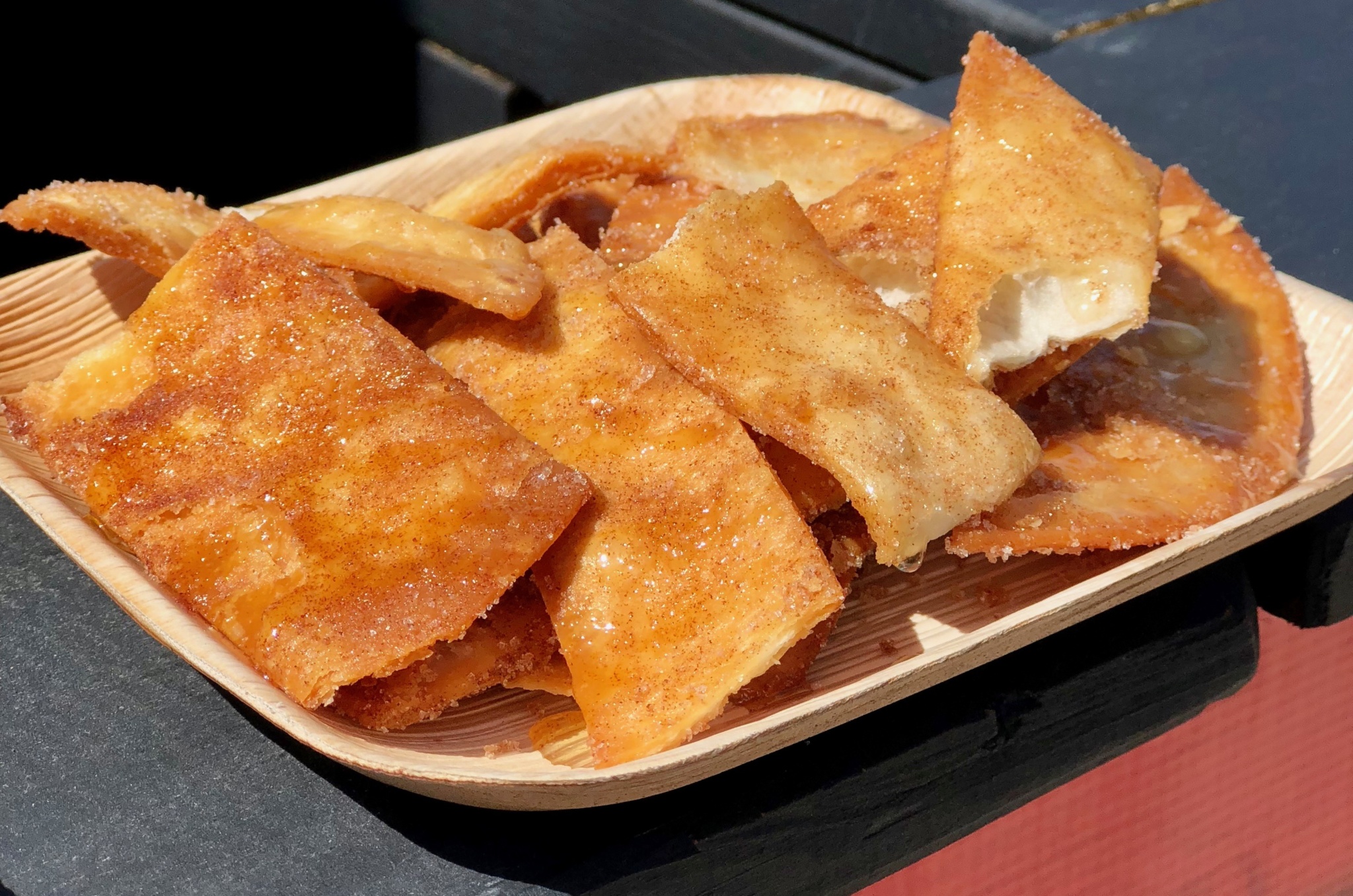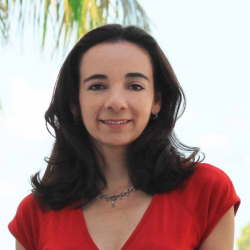 Latest posts by Paula Bendfeldt-Diaz
(see all)