This shop has been compensated by Collective Bias, Inc. and its advertiser. All opinions are mine alone. #AllNaturalPork #CollectiveBias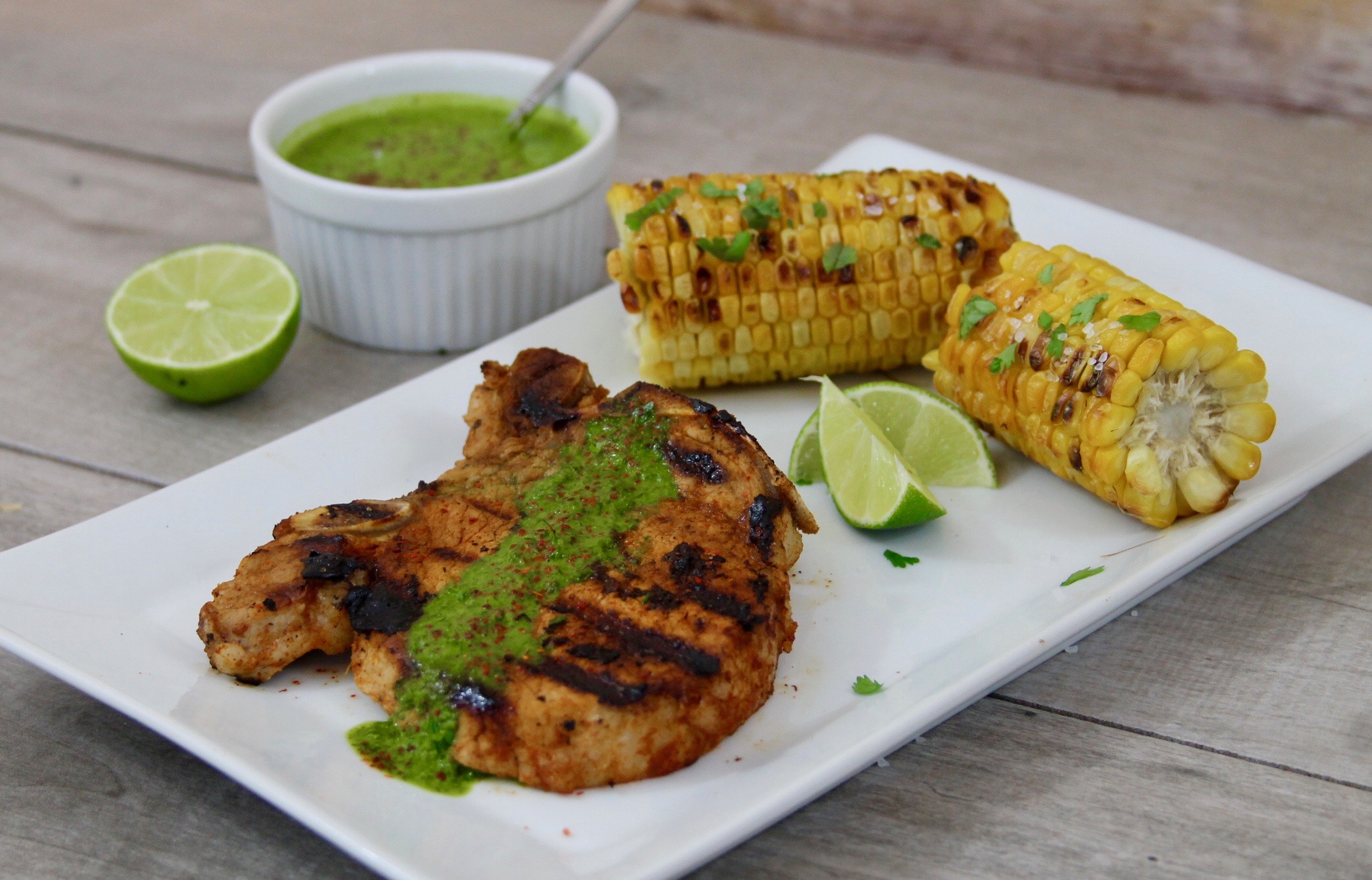 These chipotle adobo grilled pork chops with cilantro lime chimichurri are one of our favorite summer dishes and the best part is that they are so easy to prepare. In the morning before heading to work I just put all of the marinade ingredients in a blender and leave the pork chops in the marinade all day. When I come home I fire up the grill, add the pork chops and some asparagus or corn on the cob and dinner is ready in no time!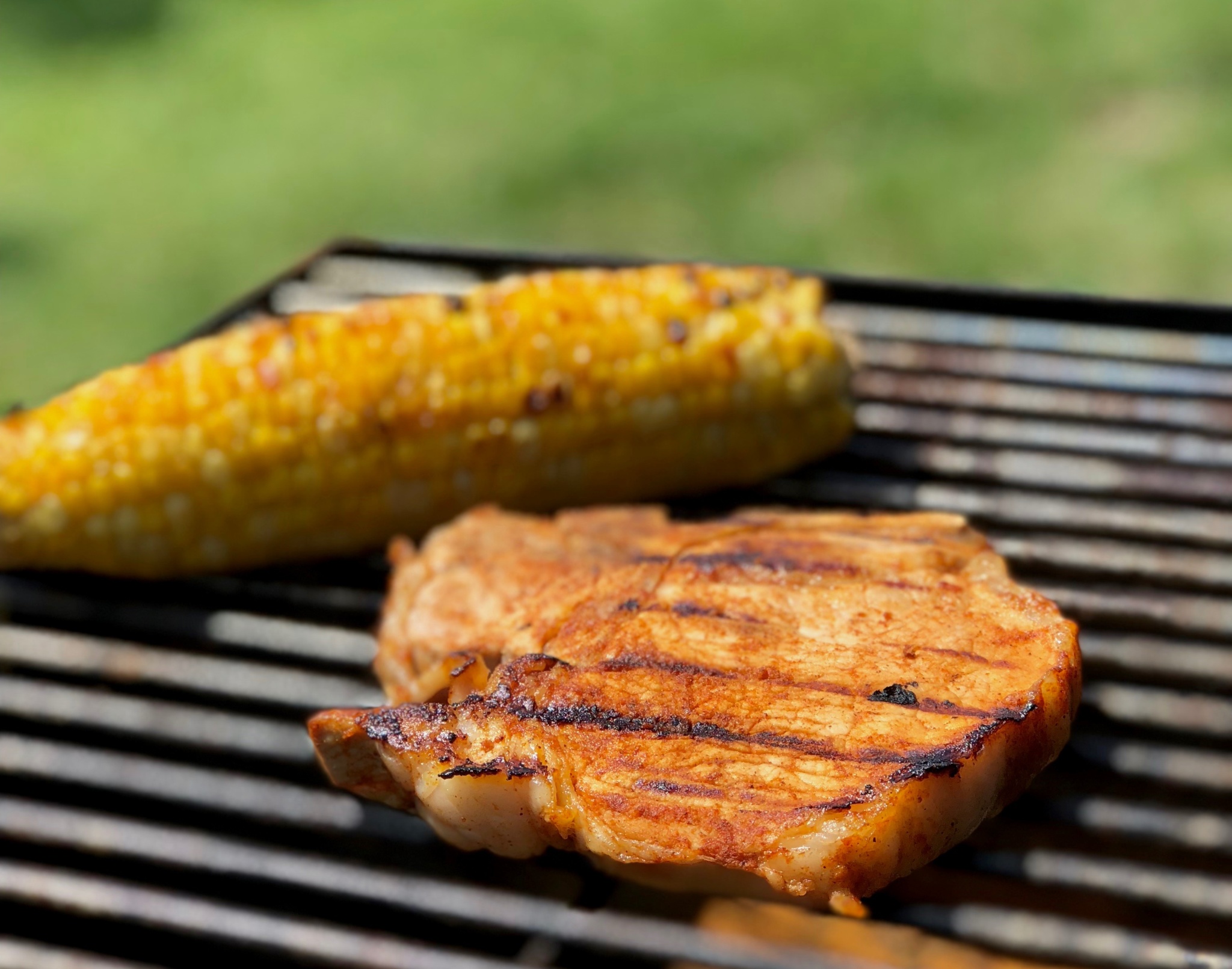 The chimichurri sauce balances the smoky and slightly spicy flavor of the pork chops with the freshness and tangy flavor of the cilantro and lime. I am a huge fan of cilantro so this version of chimichurri uses cilantro as the base instead of the using only parsley, which is the main ingredient for the traditional Argentinian chimichurri.
For this recipe, I used Smithfield All Natural Fresh Pork and I was surprised at how tender and juice the pork chops came out. And right now you can save on Smithfield All Natural Pork by using the Ibotta offer below.

Chipotle Adobo Grilled Pork Chops
6 Smithfield All Natural Fresh Pork Guaranteed Tender bone-in pork chops
1 cloves of garlic
1/2 cup chopped onion
2 tablespoons adobo sauce from chipotles in adobo sauce
1/2 cup apple cider vinegar
1/3 cup water
1/4 cup lime juice
2 teaspoons cumin
2 tablespoons smoked sweet paprika
1 tablespoon annatto paste
1 teaspoon salt
1 cup Worcestershire sauce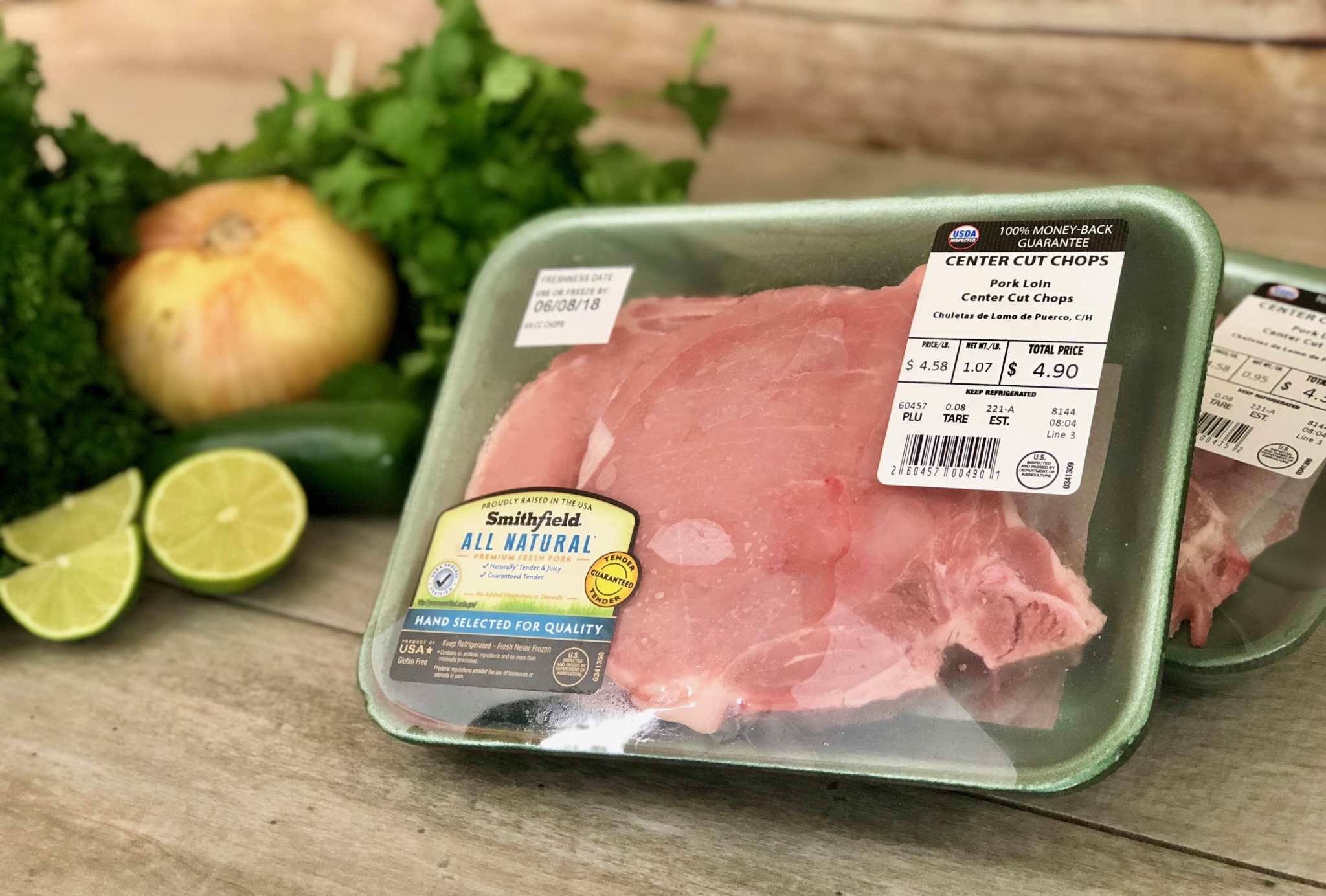 Directions
Place garlic, onion, chipotle peppers, and vinegar into a blender. Puree until smooth, then add water, lime juice, cumin, paprika, salt, black pepper, and hot sauce. Blend until incorporated, then add Worcestershire until mixed.
Place pork chops in a large and pour marinade over them marinade over pork chops n in a large bowl, and toss to coat. Cover, and marinate in refrigerator 6 hours to overnight.
Preheat an outdoor grill for medium heat and lightly oil grate. Remove pork chops from marinade, and shake off excess; discard remaining marinade.
Put a quick sear on both sides of the chop and then move it to the indirect-heat area for slower cooking. Pork doesn't like high heat so avoid putting your pork chops over high heat as this will toughen the meat.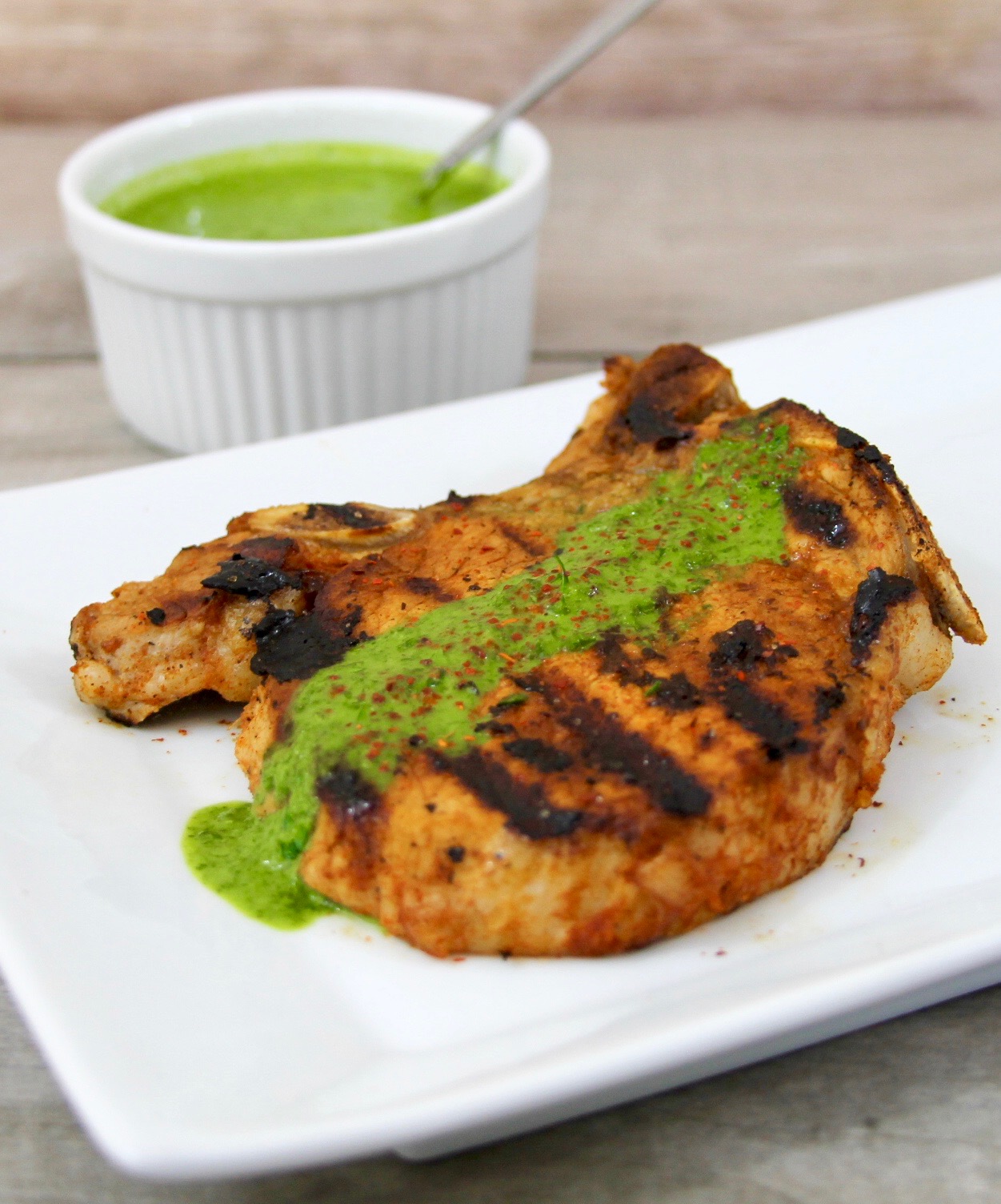 Lime cilantro chimichurri
Ingredients
1 cup cilantro, minced
½ cup parsley
2 cloves garlic, minced
2 limes, zested and juiced
2 tablespoons apple cider vinegar
1/2 c. extra-virgin olive oil
1 tsp. crushed red pepper flakes
1/2 tsp. kosher salt
1/4 tsp. Freshly ground black pepper
Directions
Combine all ingredients in a blender and blend until finely chopped, about less than a minute.
You can make this ahead and store in the refrigerator for up to two weeks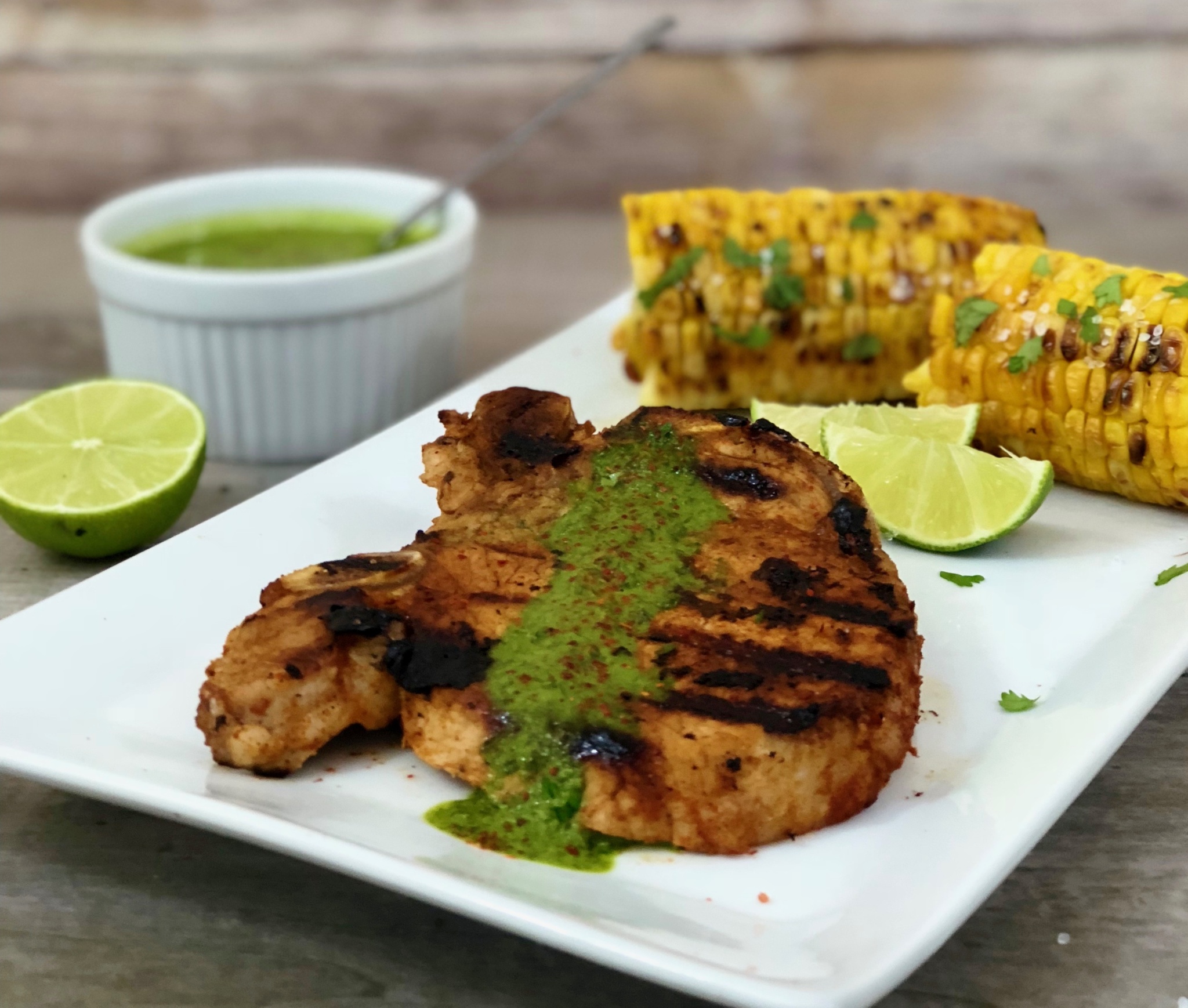 To ensure delicious tender and juicy pork chops make sure you're using the NEW Smithfield All Natural Fresh Pork Guaranteed Tender bone-in pork chops which you can buy at your nearest Walmart supercenter. The Smithfield All Natural Fresh Pork is Great on the Grill. But how can they guarantee tender pork every time? Smithfield®'s Guaranteed Tender pork has been hand-selected based on color and marbling (this process is USDA Verified) and the meat is always fresh and never frozen! And Smithfield pork is not only tender and great tasting, it has no artificial ingredients, no preservatives and, no added steroids or hormones so you know you're eating smarter and you can really taste the quality and difference.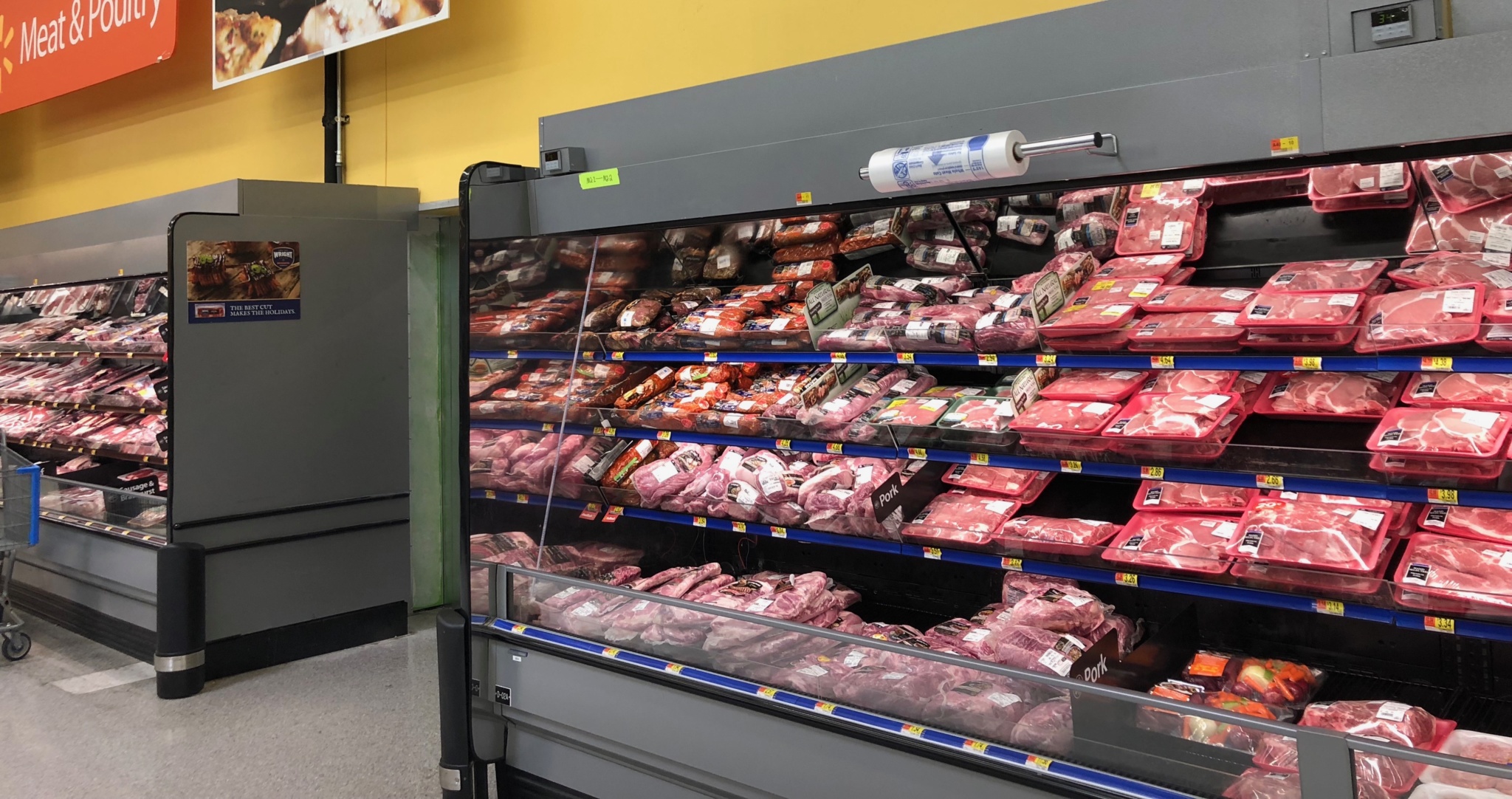 Smithfield All Natural Fresh Pork is so versatile; change up the marinades and bake it, pan fry it or cook it on the grill. There are always different ways to enjoy it,  it's so easy to make it's perfect for any weekday dinner or for entertaining on the weekends too. There are always lots of different pork recipes you can prepare.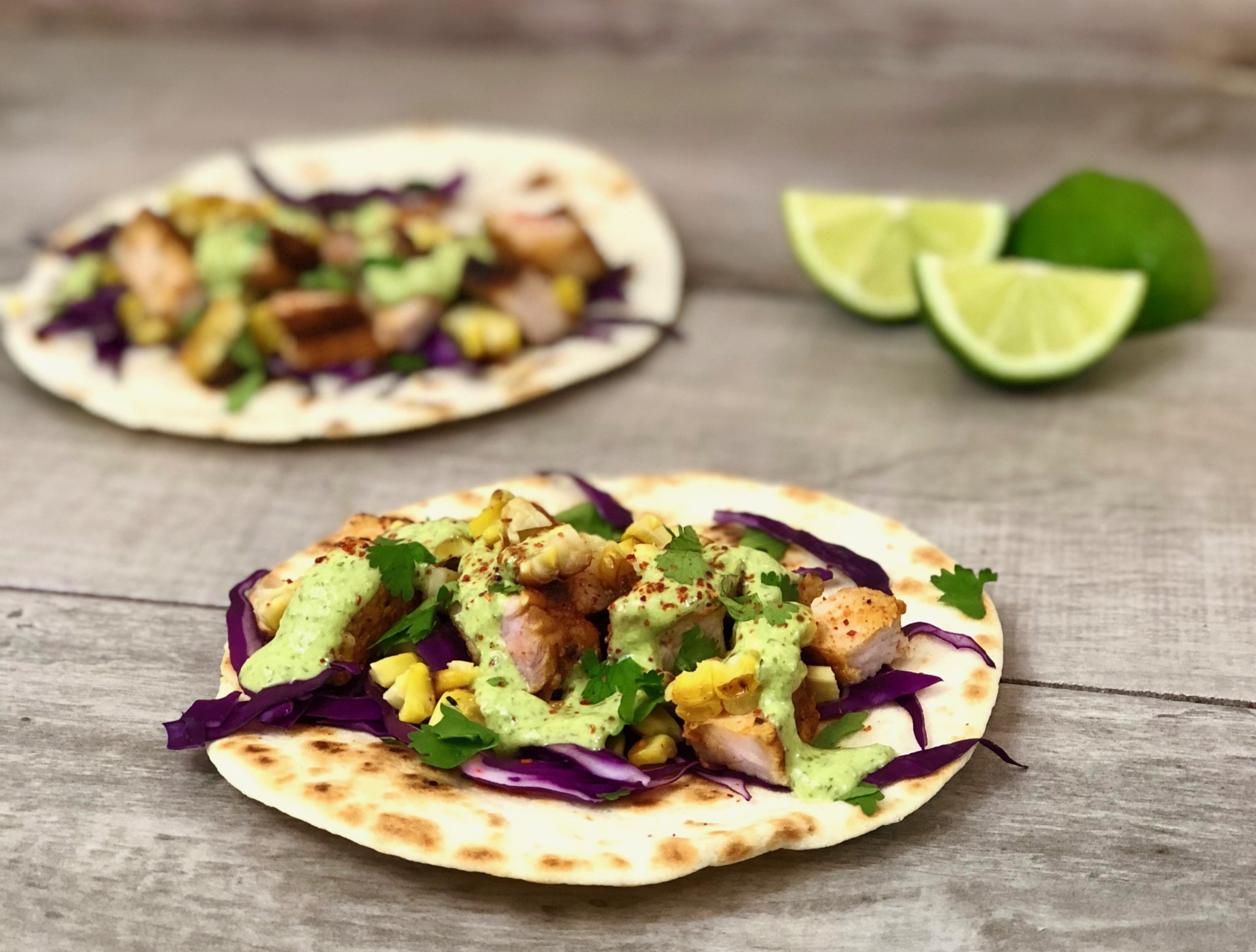 We always like to put a few extra pork chops on the grill so we can eat the leftovers the next day. We usually chop up any leftover pork into small pieces and combine them with fresh red onion, cilantro, red cabbage, diced avocado and some of that leftover corn to make tacos the next day. Add a little crema to the leftover chimichuri Just a couple of simple additions give the meat a whole new flavor, and the finished product in no way resembles the original dish.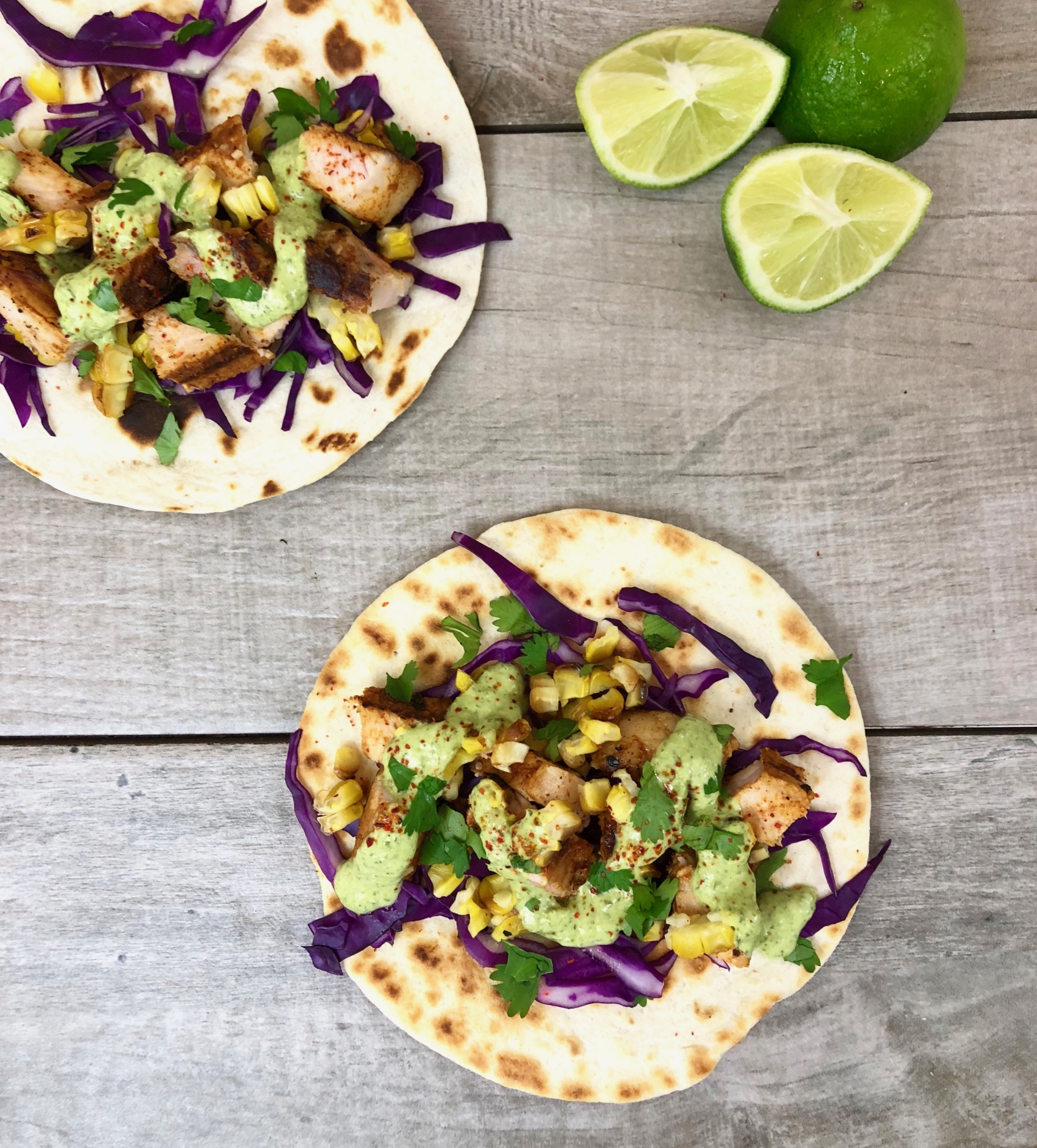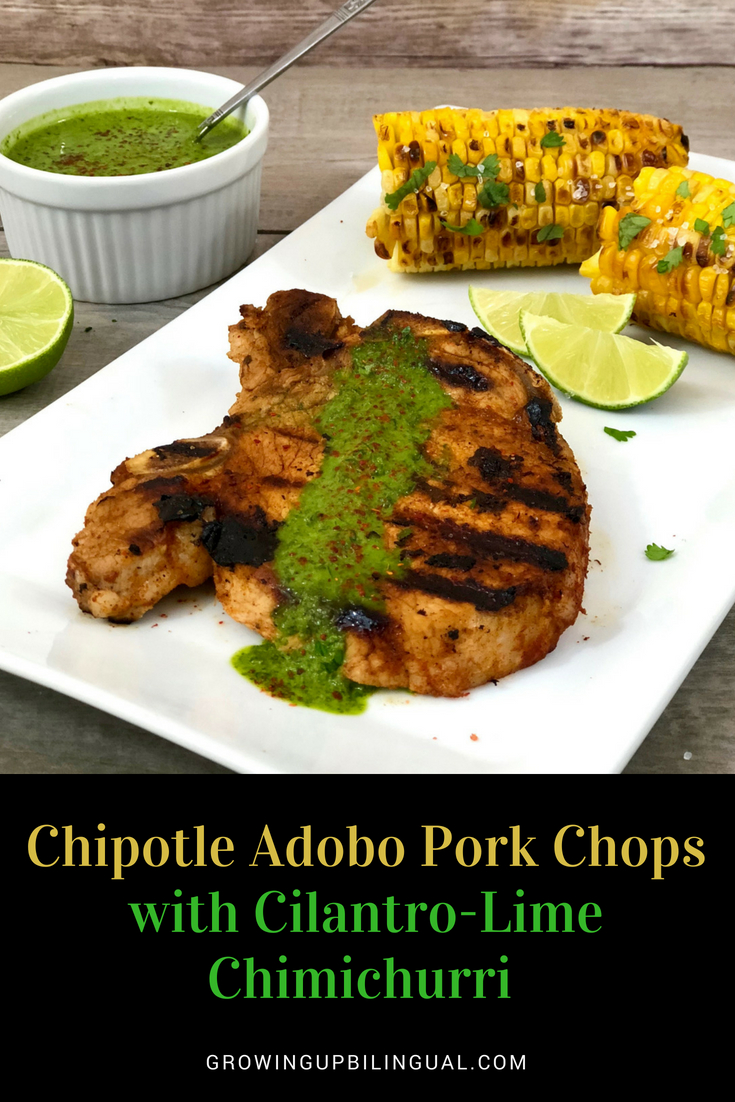 Latest posts by Cesar Diaz
(see all)