These animal sugar skull lollipops are the perfect Halloween treat to make with the kids. The fun Day of the Dead theme gives them a whimsical and unique look.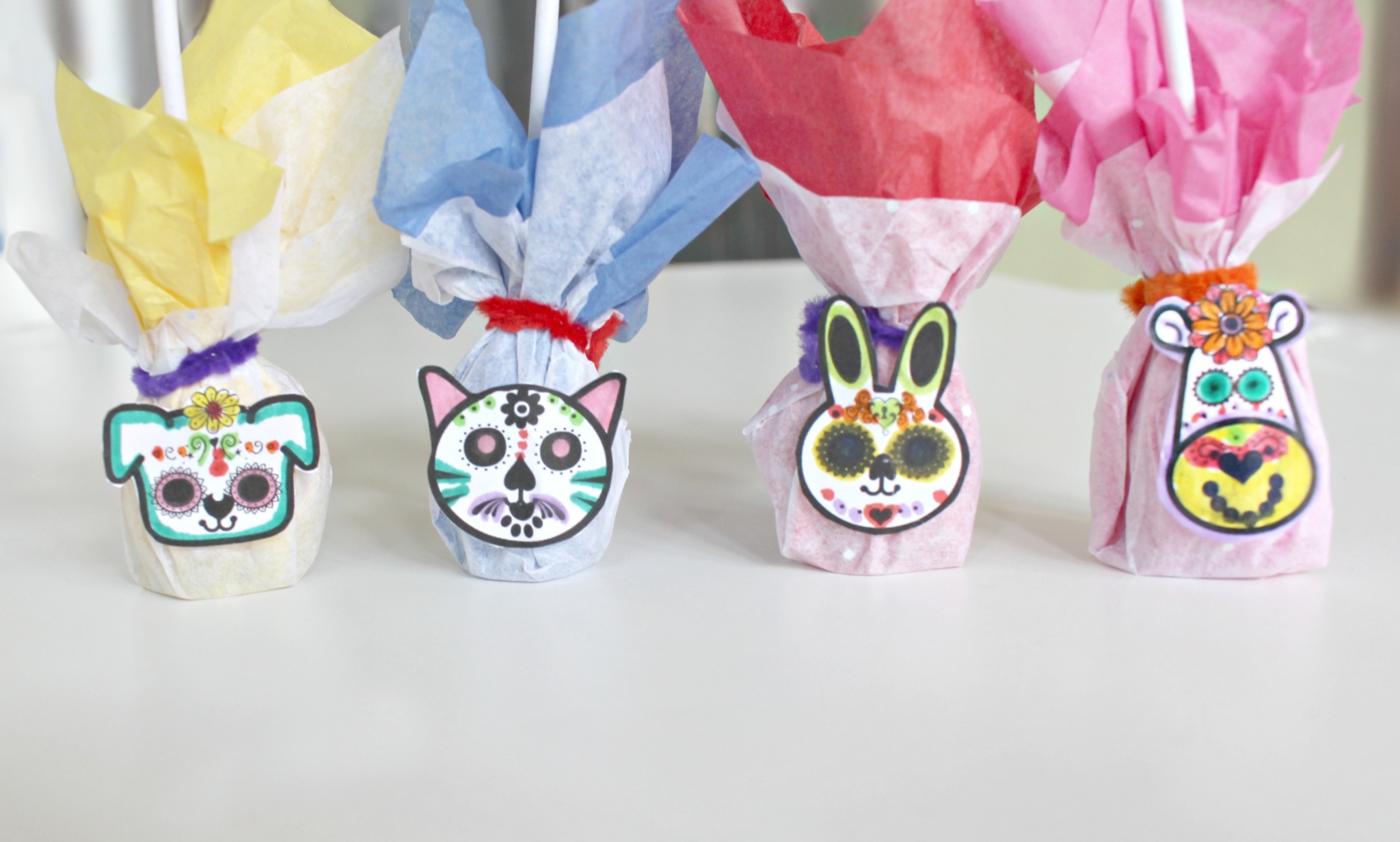 I'm always looking for fun new ways in which I can incorporate the Day of the Dead into our lives in fun ways. I was trying to figure out a fun Day of the Dead kid-friendly craft to make so we decided to make these animal sugar skull lollipops with the kids. It's a fun way of including a little part of our culture into the Halloween celebration. These would make great treats to give away to trick-or-treaters for Halloween or as fun party favors and they are a great Day of the Dead craft for kids to make.
Supplies:
The free printable which you can download HERE, printed out in black ink

Scissors

As many Tootsie Pop lollipop as you want to make

Various colors of tissue gift wrap paper

White tissue gift wrap paper

A penny for each animal sugar skull lollipop that you want to make
Instructions:
Step 1. Cut the colored tissue paper into 7-inch squares and the white paper into 6-inch squares. You will need 1 colored piece and one white piece for each lollipop you want to make.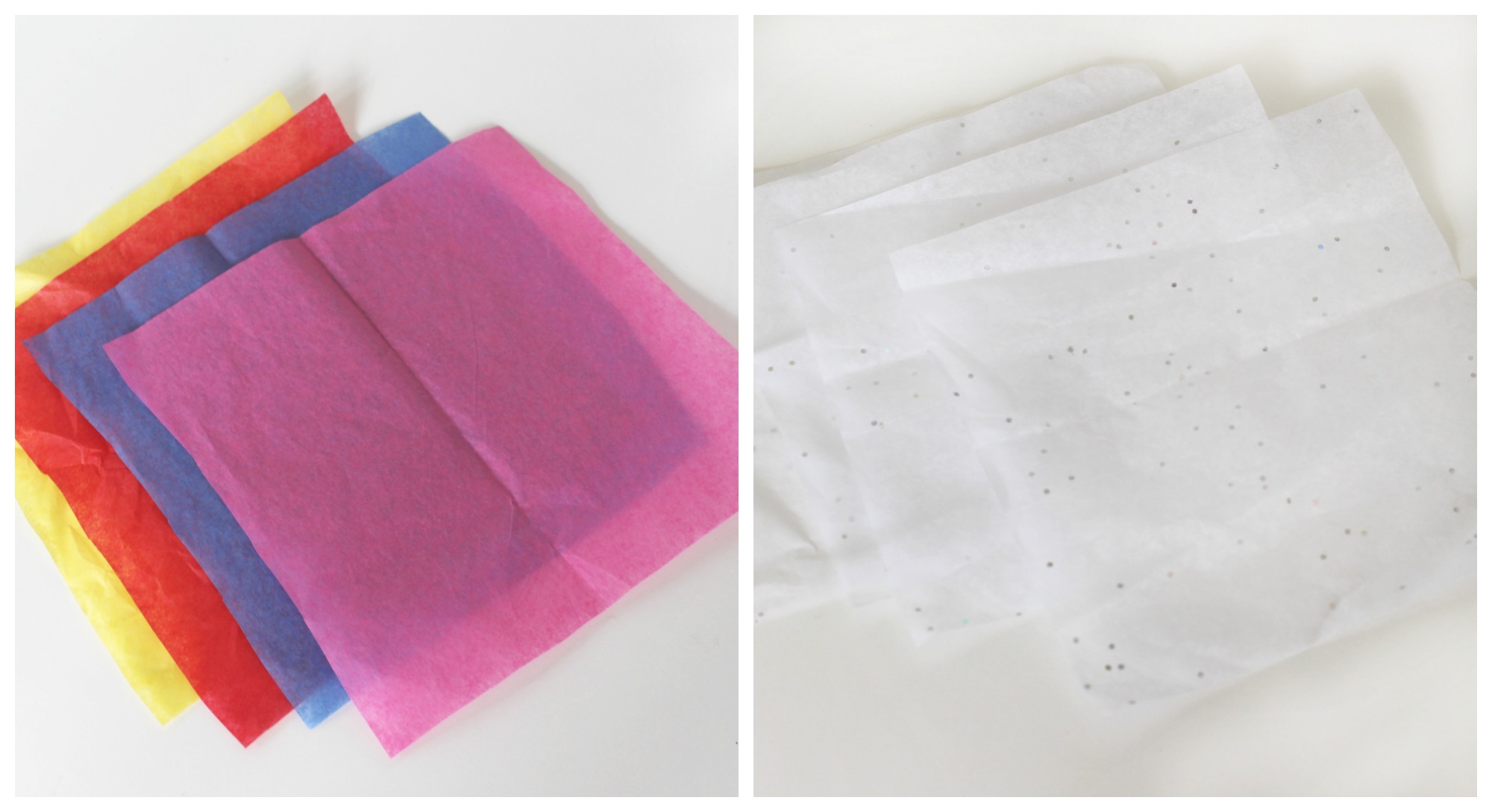 Step 2. Set out a colored square of tissue paper. Set a white square centered on top of that one. Flip both of these over and set a penny in the center.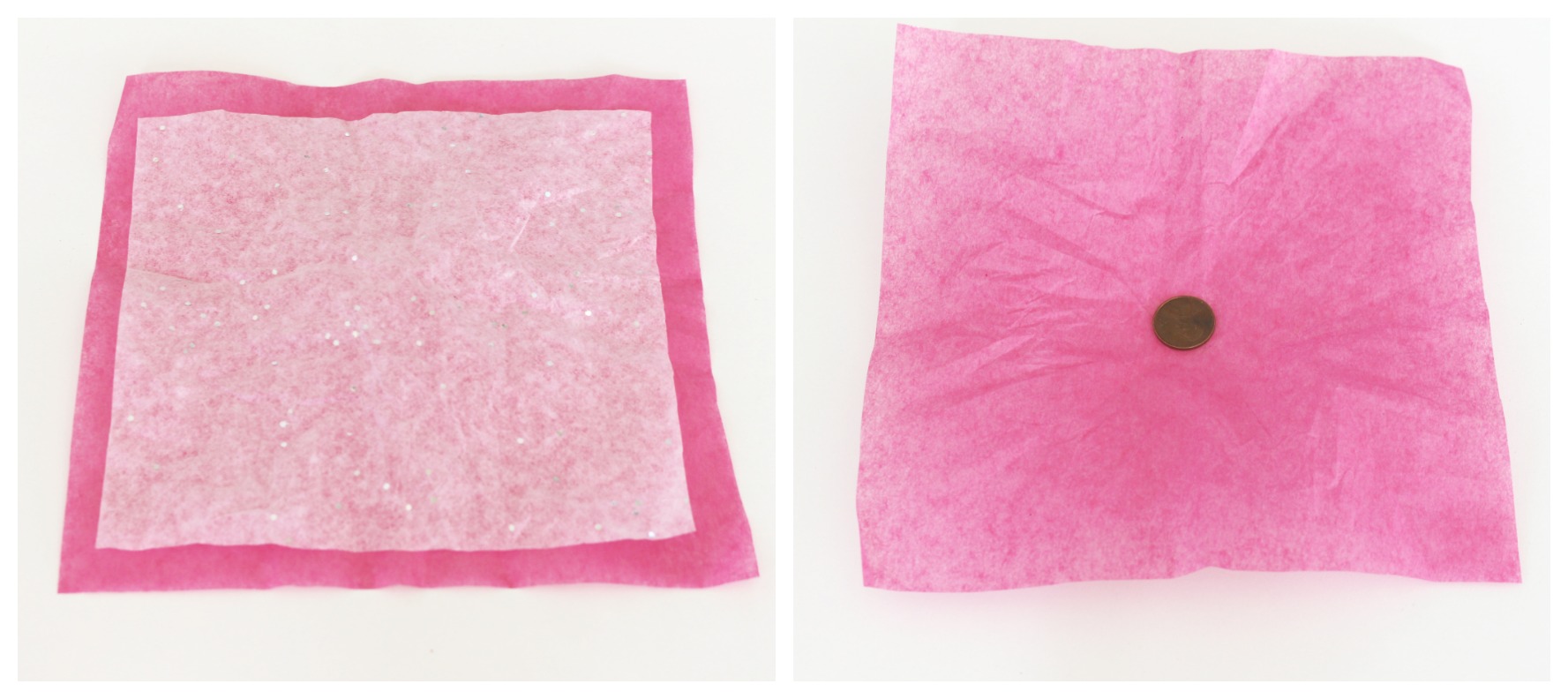 Step 3. Holding the Tootsie pop by the stick, set the top of the lollipop on the penny. Gather up the tissue paper while you tighten and twist it around the center where the lollipop meets the stick.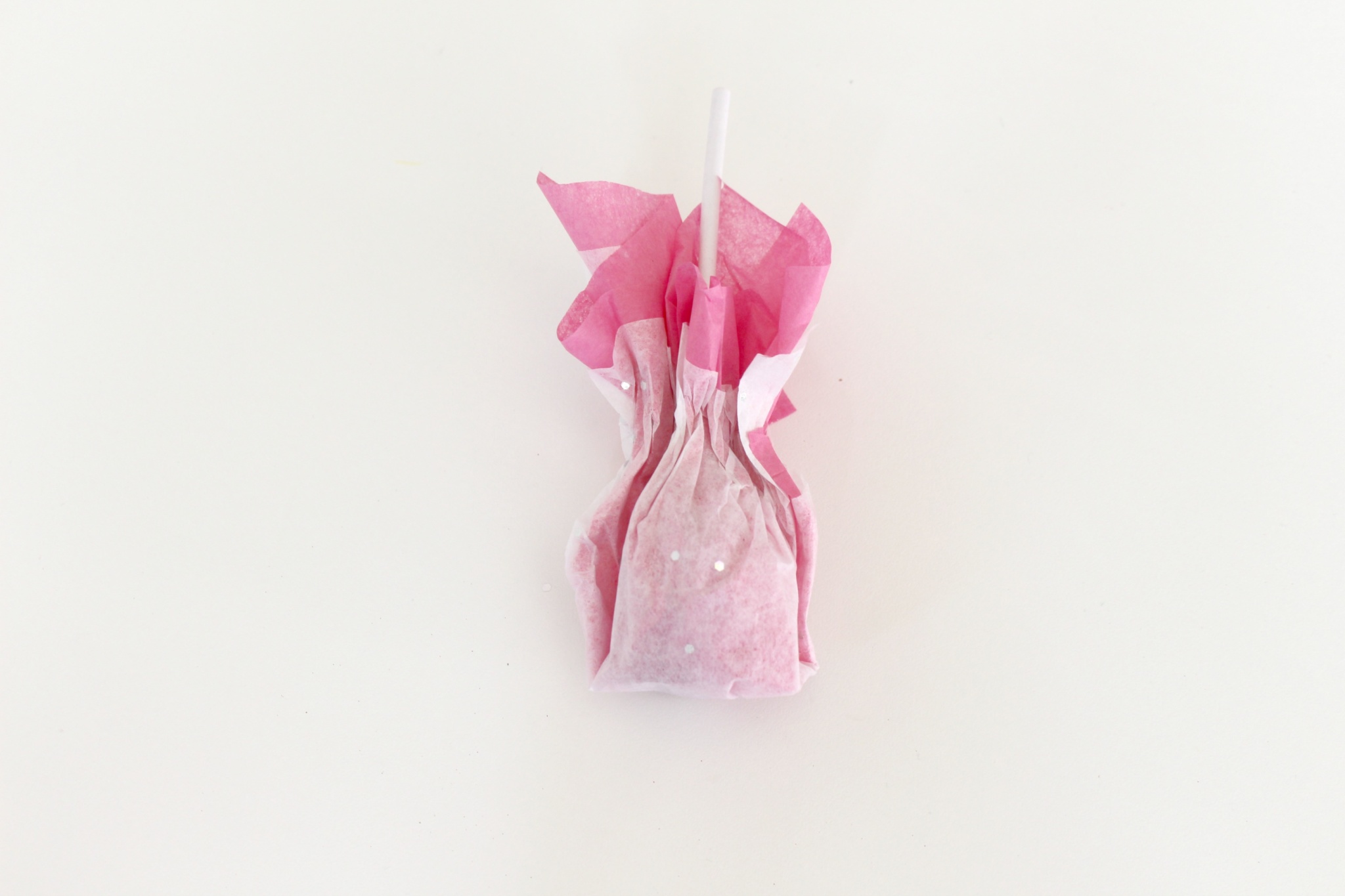 Step 4. Wrap a pipe cleaner around the tissue paper, then twist it to hold the tissue paper in place. Trim the pipe cleaner and bend the ends so that they will not poke anyone.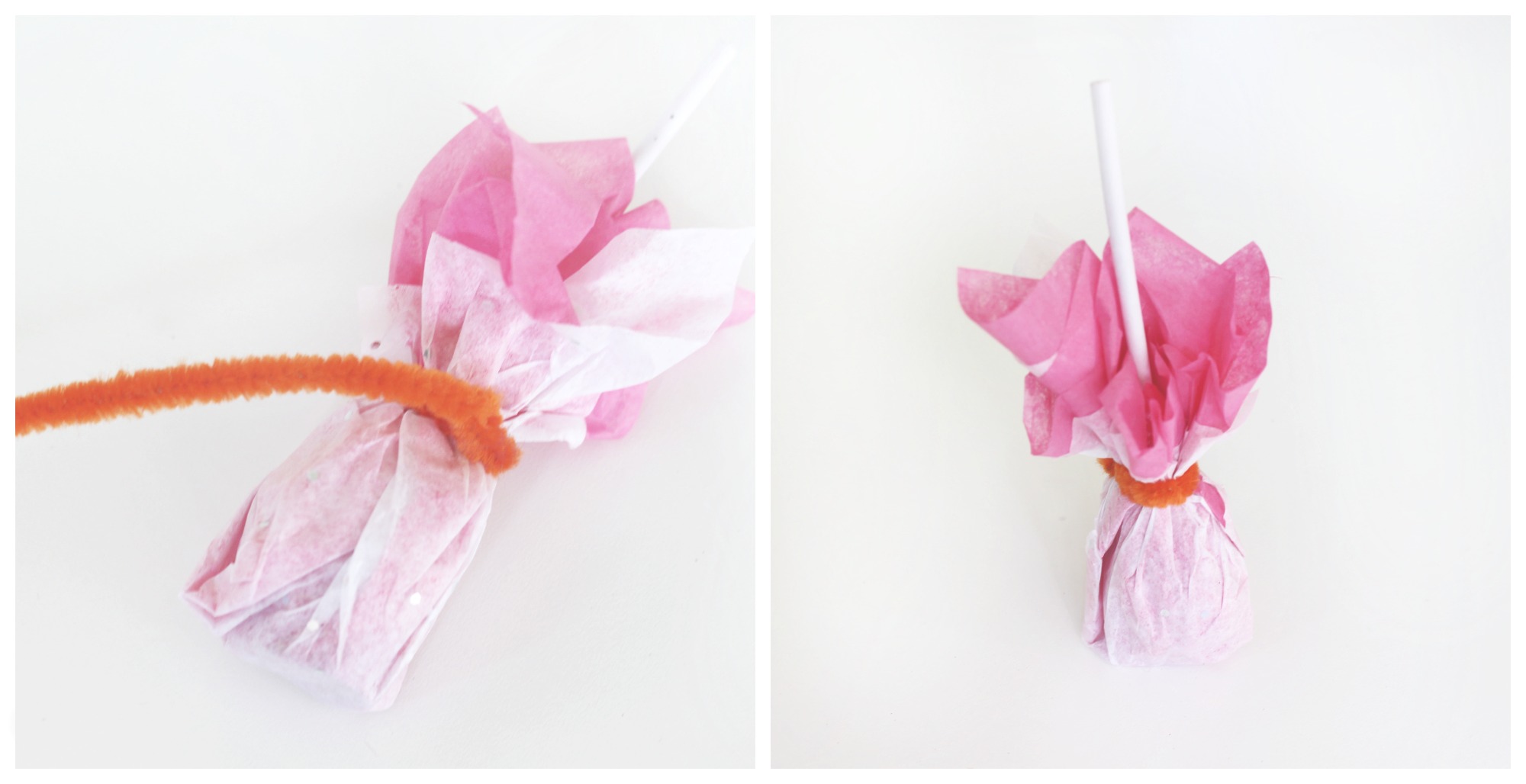 Step 5. Continue repeating steps 2 through 4 in various colors for as many lollipops as you want.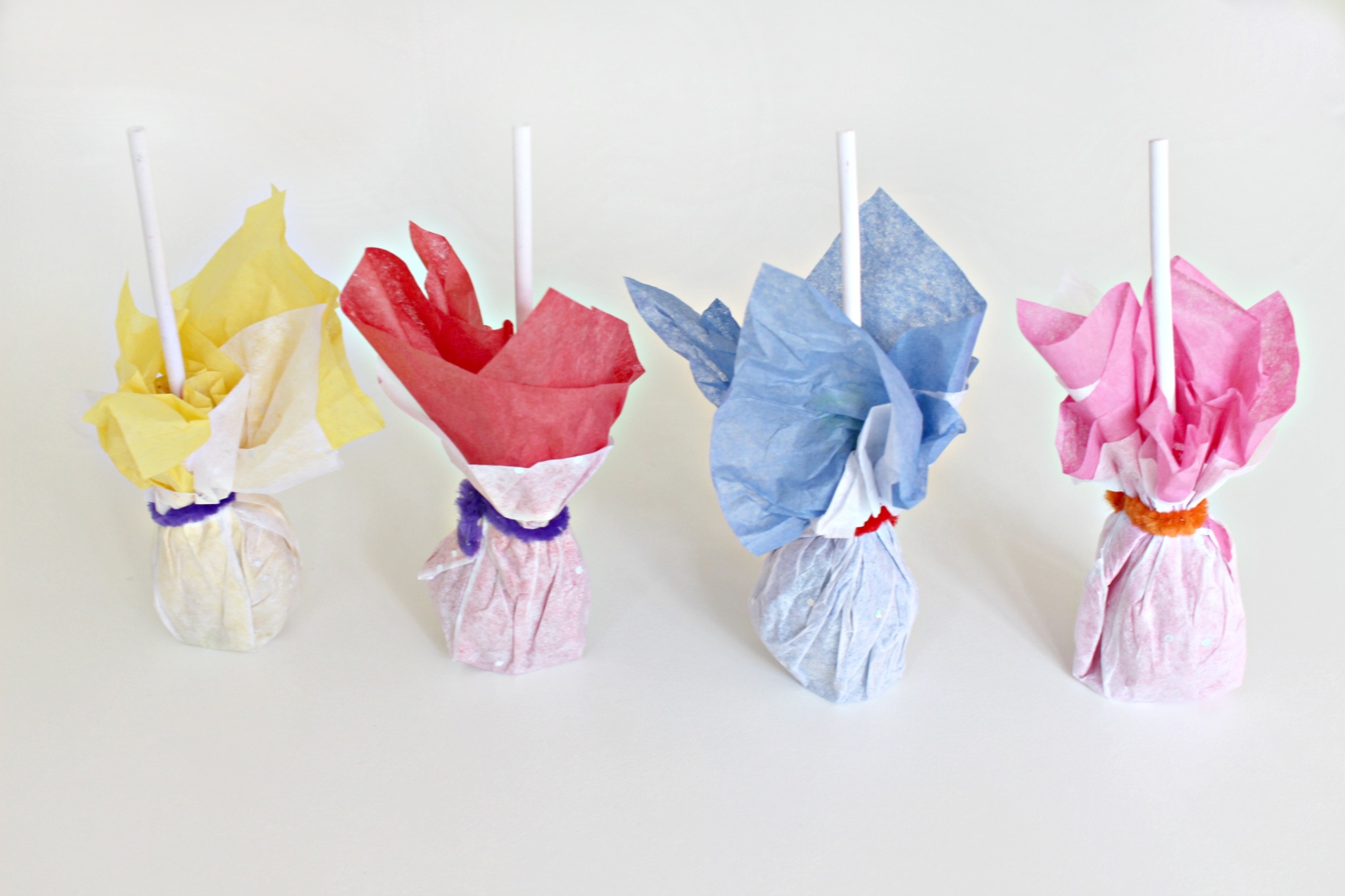 Step 6. Use your markers to color in as many of the animal sugar skulls as you need.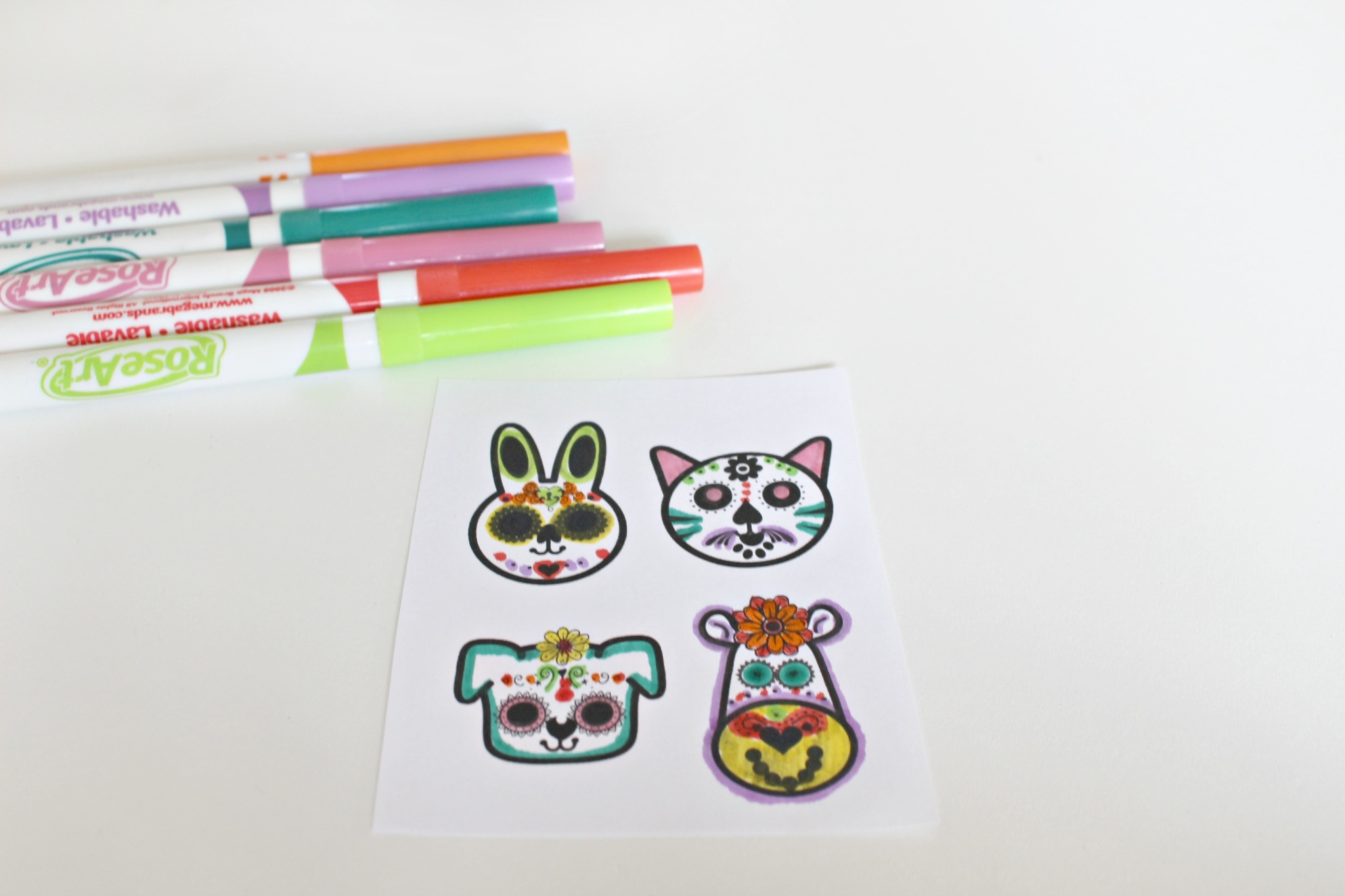 Step 7. Cut out the animal sugar skulls and heat up the glue gun.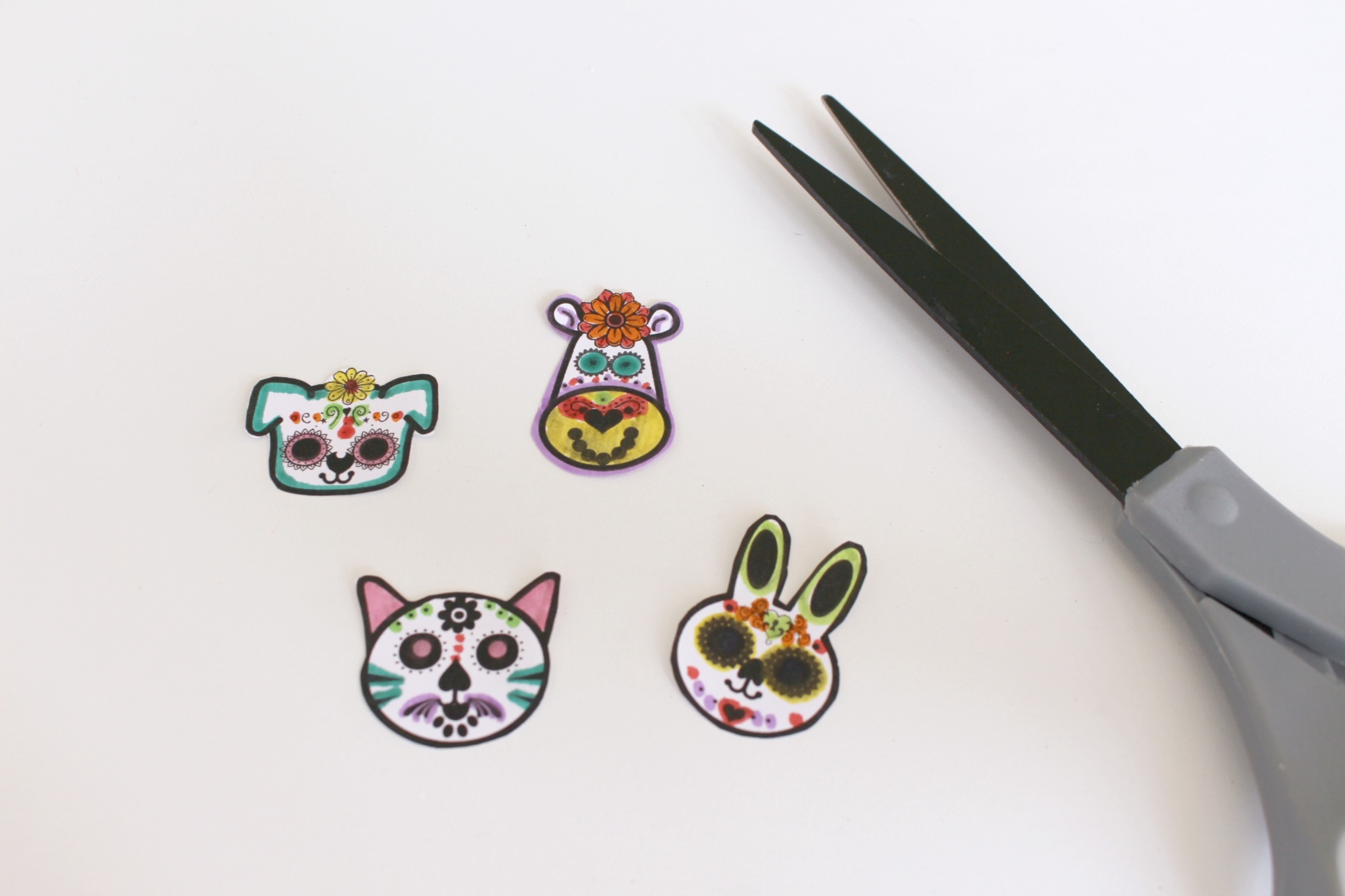 Step 8. Use the glue gun to attach the animals to the lollipops.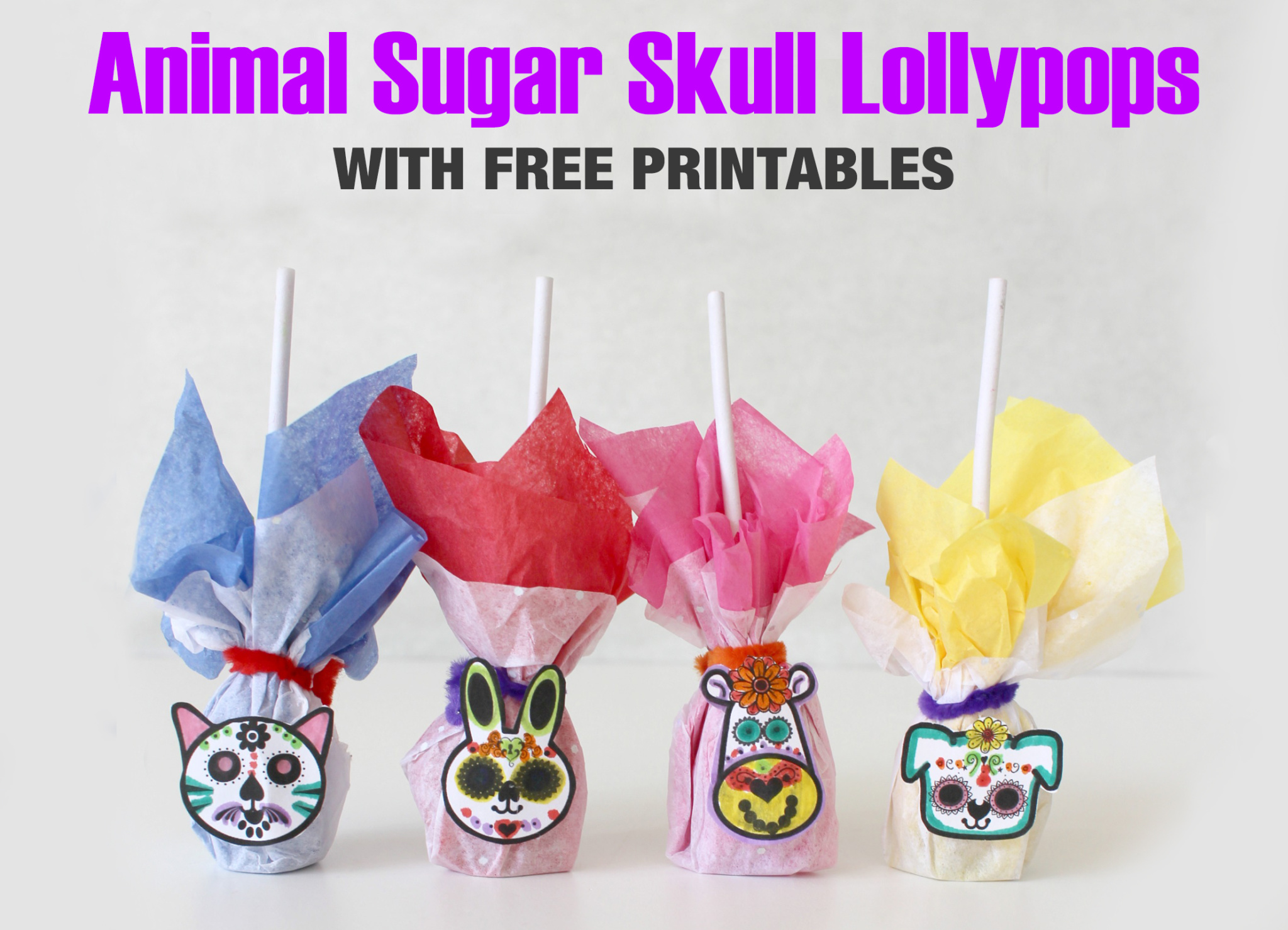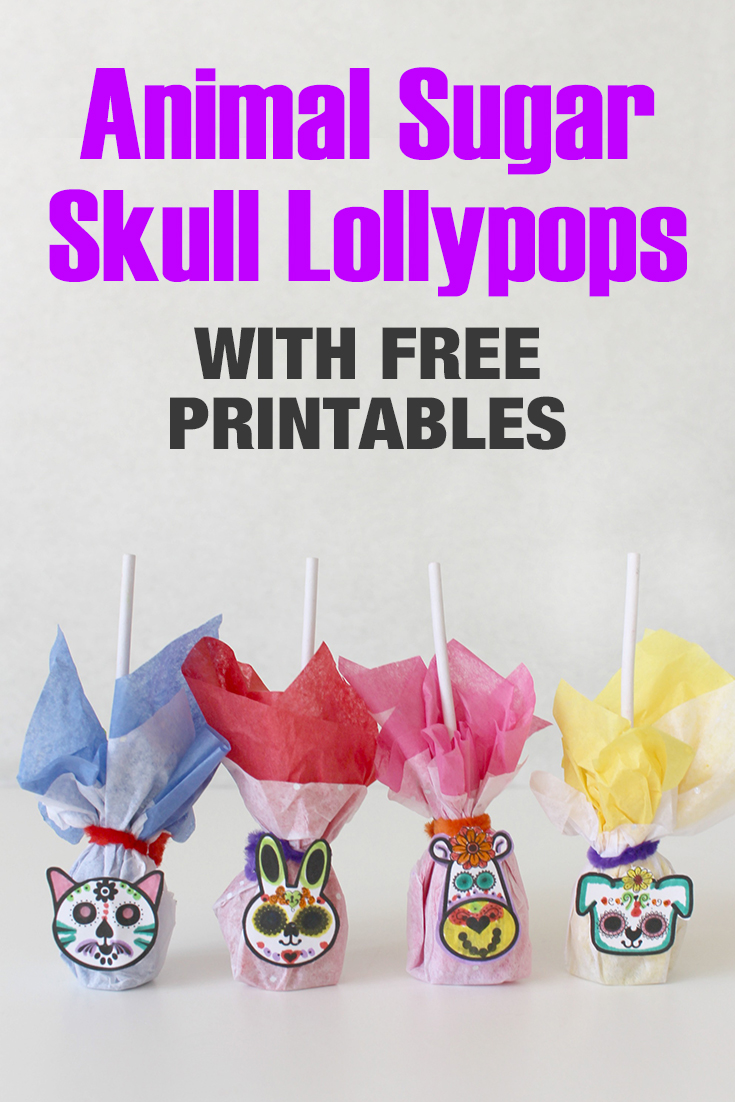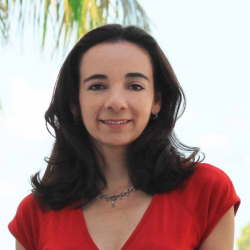 Latest posts by Paula Bendfeldt-Diaz
(see all)