Bath Oil
You can make your own, scented bath oil out of baby oil. You can buy nice glass bottles in thrift stores or small glass bottles and containers in craft stores or dollar stores. Make your own labels using scrapbooking materials or print them and decorate with dried flowers and ribbon.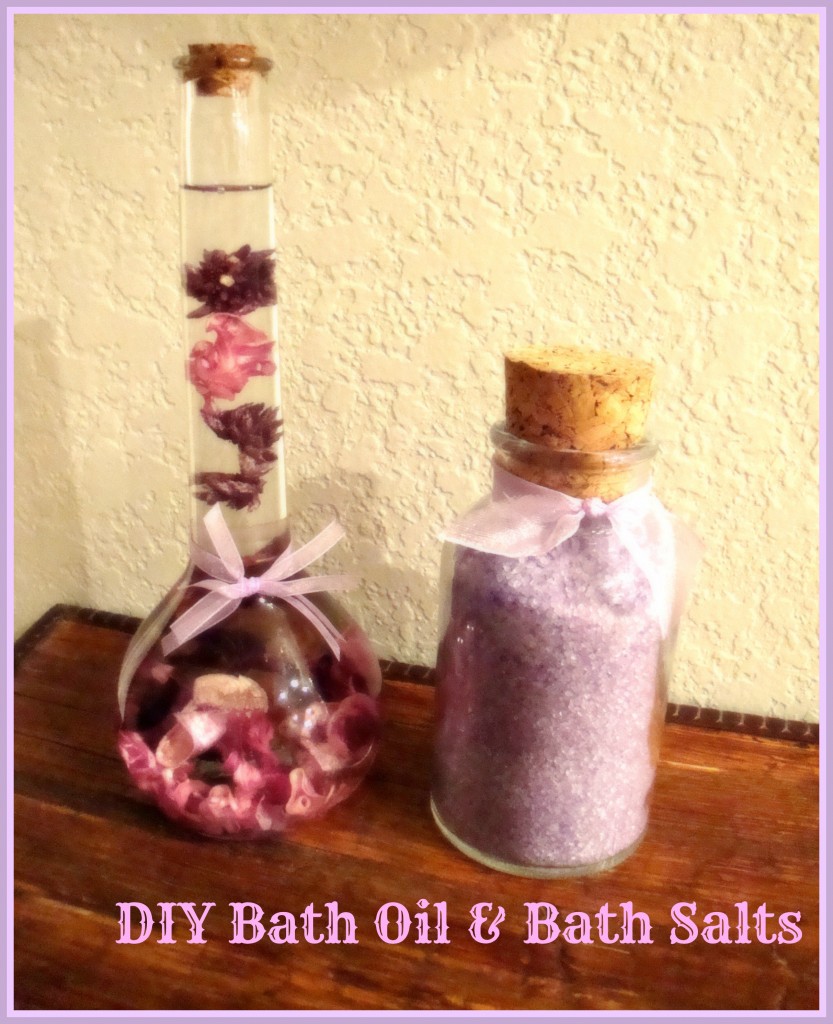 Ingredients:
4 fl. oz. baby oil
2 tablespoons of vitamin E oil
6 drops lavender essential oil
Mix all ingredients together.
Bath Salts
Ingredients:
1 cup epsom salts
1/2 cup sea salt
2 -3 tablespoons baking soda
8 drops lavender essential oil
food coloring (red and blue) (optional)
Directions:
Combine salts and baking soda, then add essential oils and stir. Add food coloring to achieve lavender color, you can combine red and blue.
These make great and inexpensive holiday gifts. We made them for Christmas last year for my daughter's 1st grade teachers along with bath salts, which we also made at home. Both the bath oil and bath salts where so easy to make and my little girl was so proud that she had made the gifts for her teachers. We made lots of these and everyone loved them because it was such a personal gift.
You can also make a Spa themed gift basket for gift giving or as a favor for a Spa Themed party. Check out my Spa themed gift baskets for under $10, I included free printable labels too.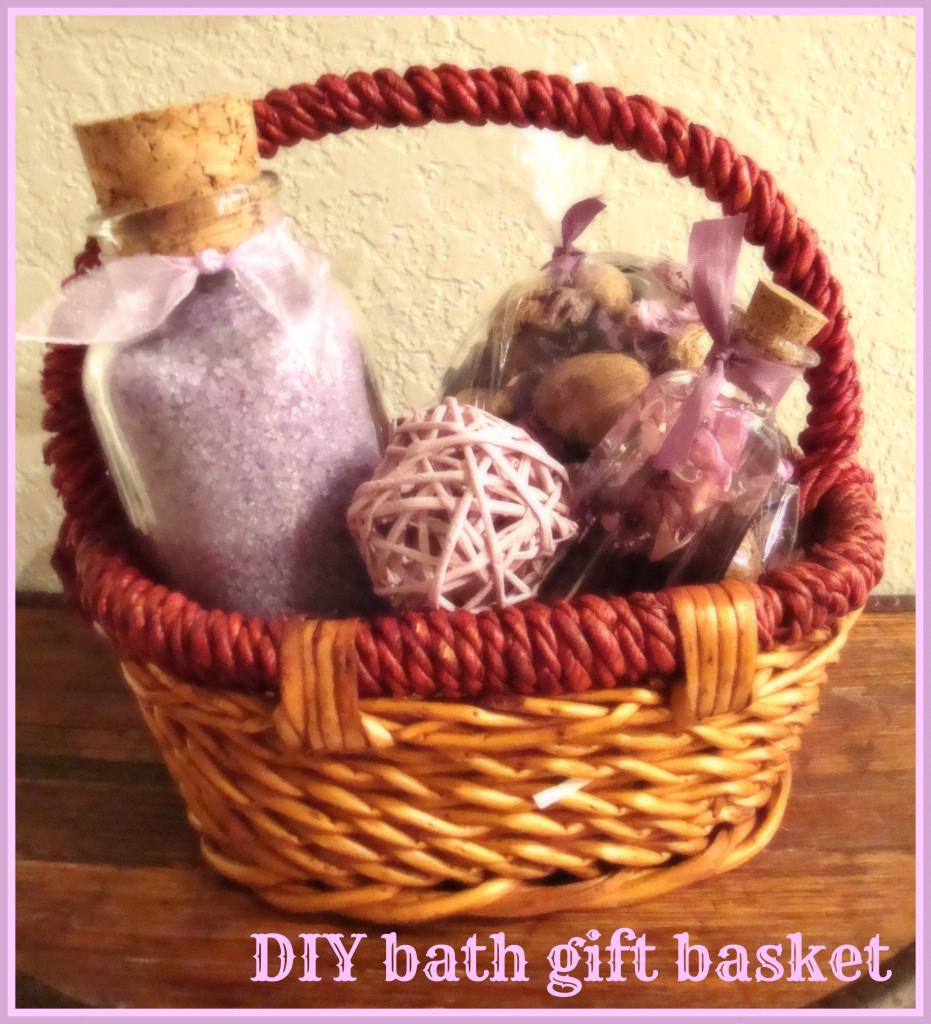 RELATED ARTICLES:
HOMEMADE LAVENDER & SEA SALT BODY SCRUB
Spa Themed Gift Basket
Spa Party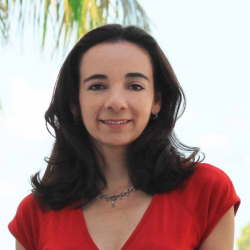 Latest posts by Paula Bendfeldt-Diaz
(see all)